Jukeboxes Unlimited ®
Established 1971
Los Angeles, CA 91394
1-818-366-9400

All of our jukeboxes have been professionally reconditioned
and come with a full one year parts warranty,
excluding transportation.

We ship worldwide.


1987 Rockola
45 - RPM Jukebox
Model "Nostalgia 1000"
160 Selections
SOLD!
Living it up in Lavagna (Genova), Italy.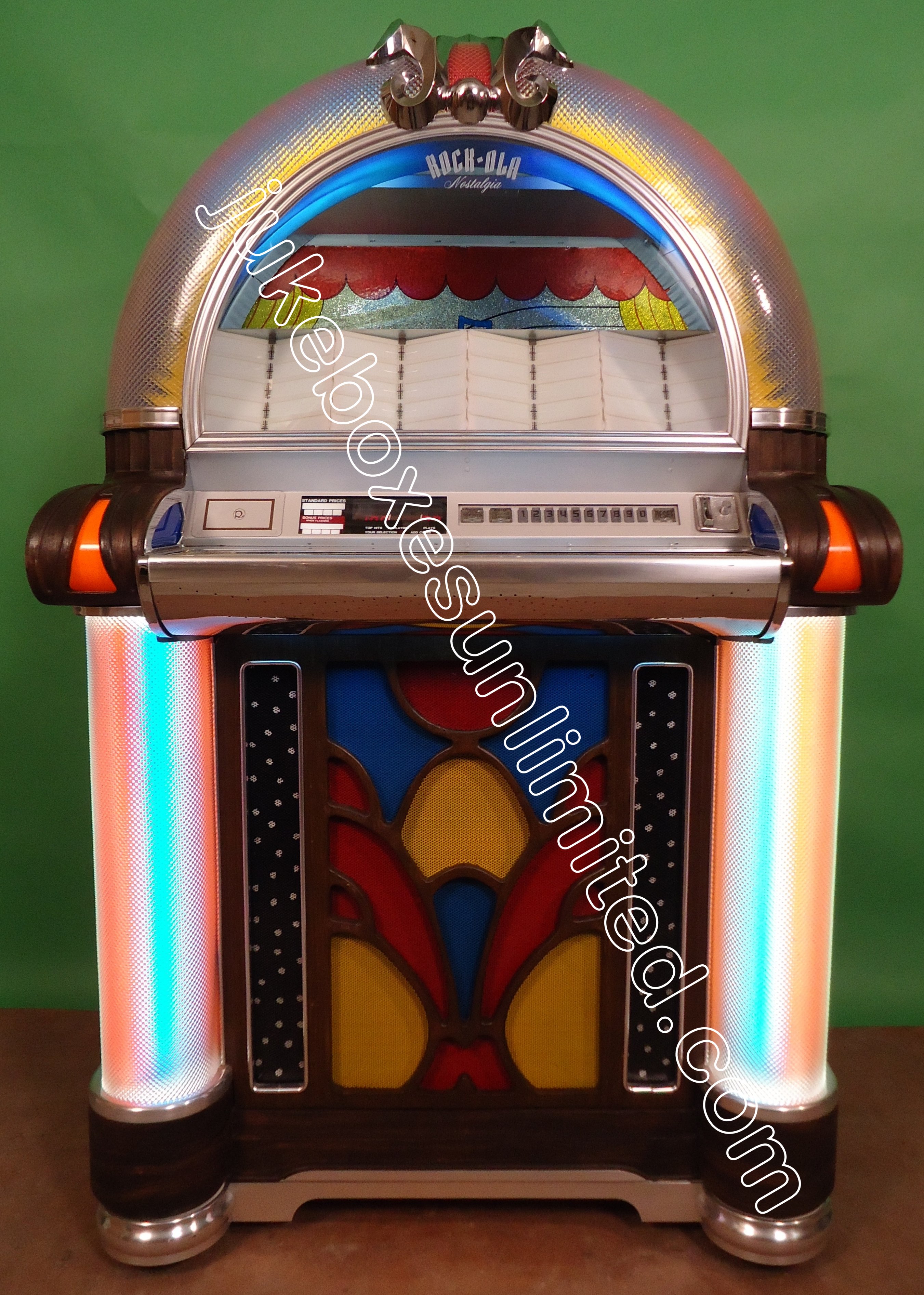 Wurlitzer in N.Y. and Sonata in Mexico couldn't pull it off. It took Rockola / Chicago to do the 1050 justice. Some background information can be found on our site for an original Wurlitzer 1050 we previously sold here. In the past we have sold 1050's to American Top 40 Disc Jockey Casey Kasem and one to Richard Carpenter for his sister Karen.
The 1050 from Wurlitzer was introduced in 1973 as the company was on the verge of shuttering it operations in North America. It was a nostalgic look back to the styles that cemented the Wurlitzer name forever in history. It was reminiscent of the Paul Fuller designs of the 1940s.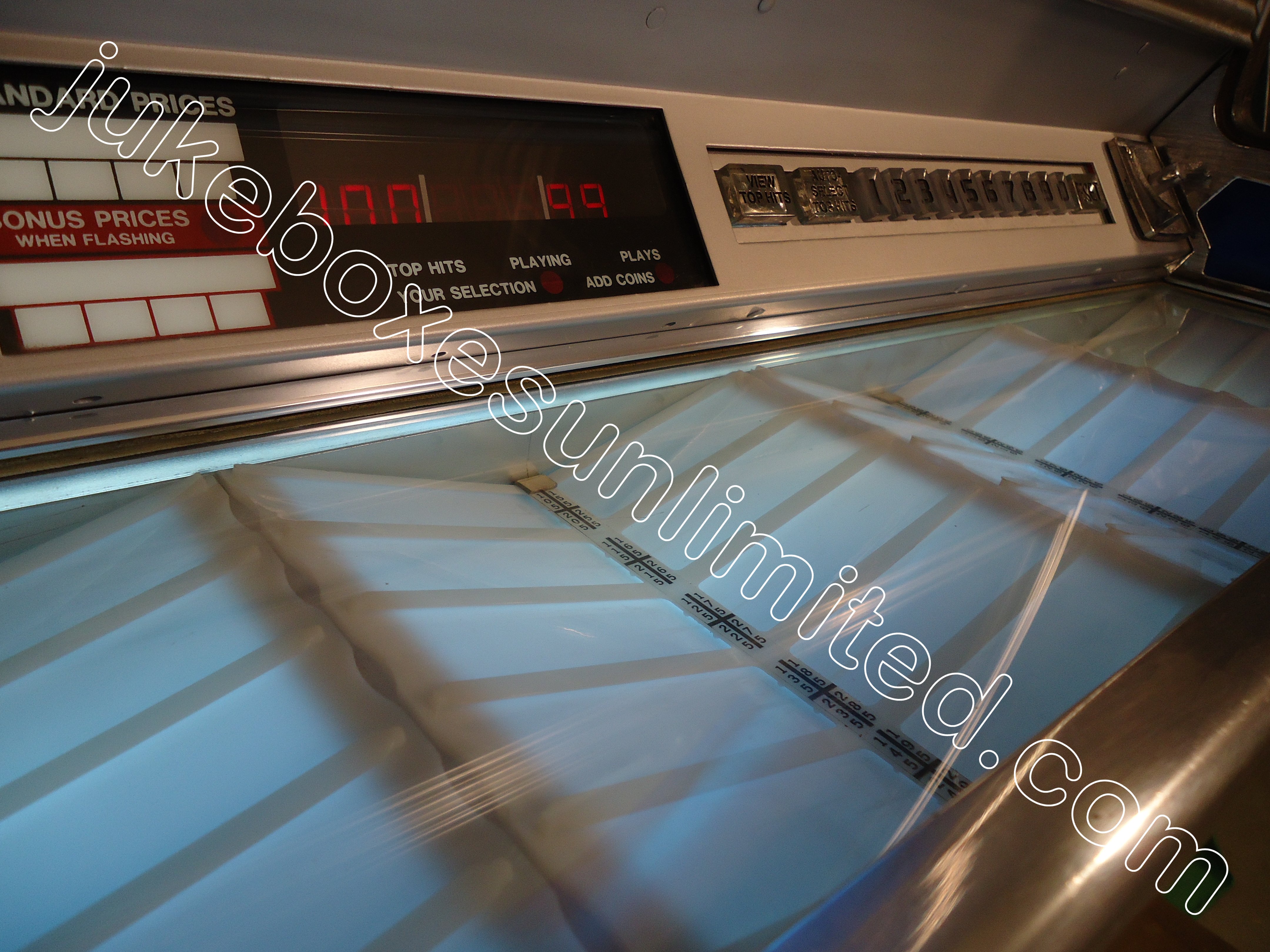 But the 1050 had two strikes against it coming out of the chute. One was the disastrous Statesman model 3400 of 1970 with defective micro switches that plagued operators across the country and the second was the fact that the 1050 sounded "tinny" and "hollow" with its Astatic ceramic cartridge and nothing could be done about it.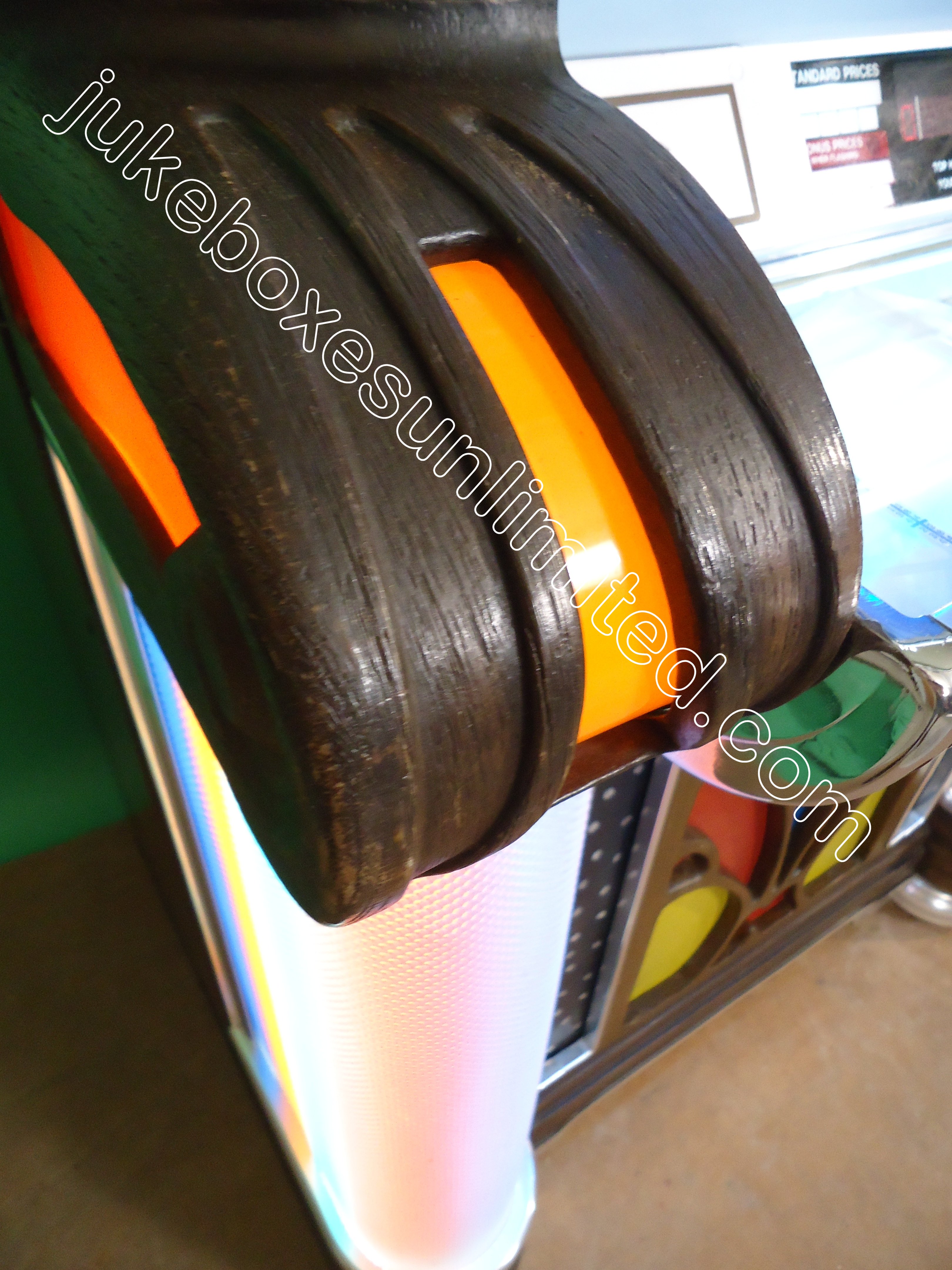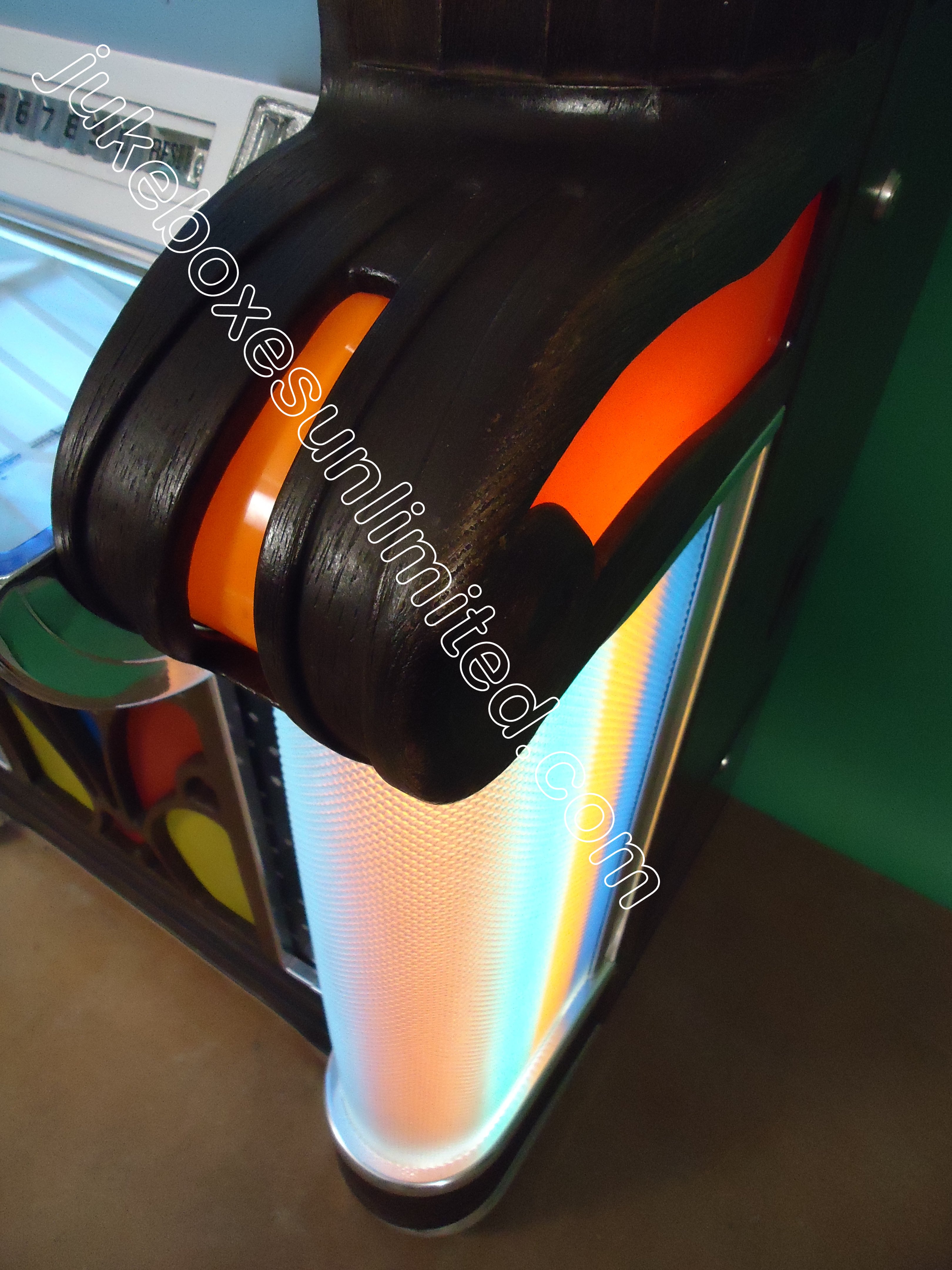 For a twist, Wurlitzer sells the tooling to a Mexican company which produces one of the worst jukeboxes ever made …The Sonata. (Junk)
In 1986 things got tough for jukebox companies around the world. Seeburg had introduced the first CD jukebox ever. That had everybody scrambling to come out with a CD machine. Most of them quickly installed home or car CD players inside their existing 45 rpm machines by 1988.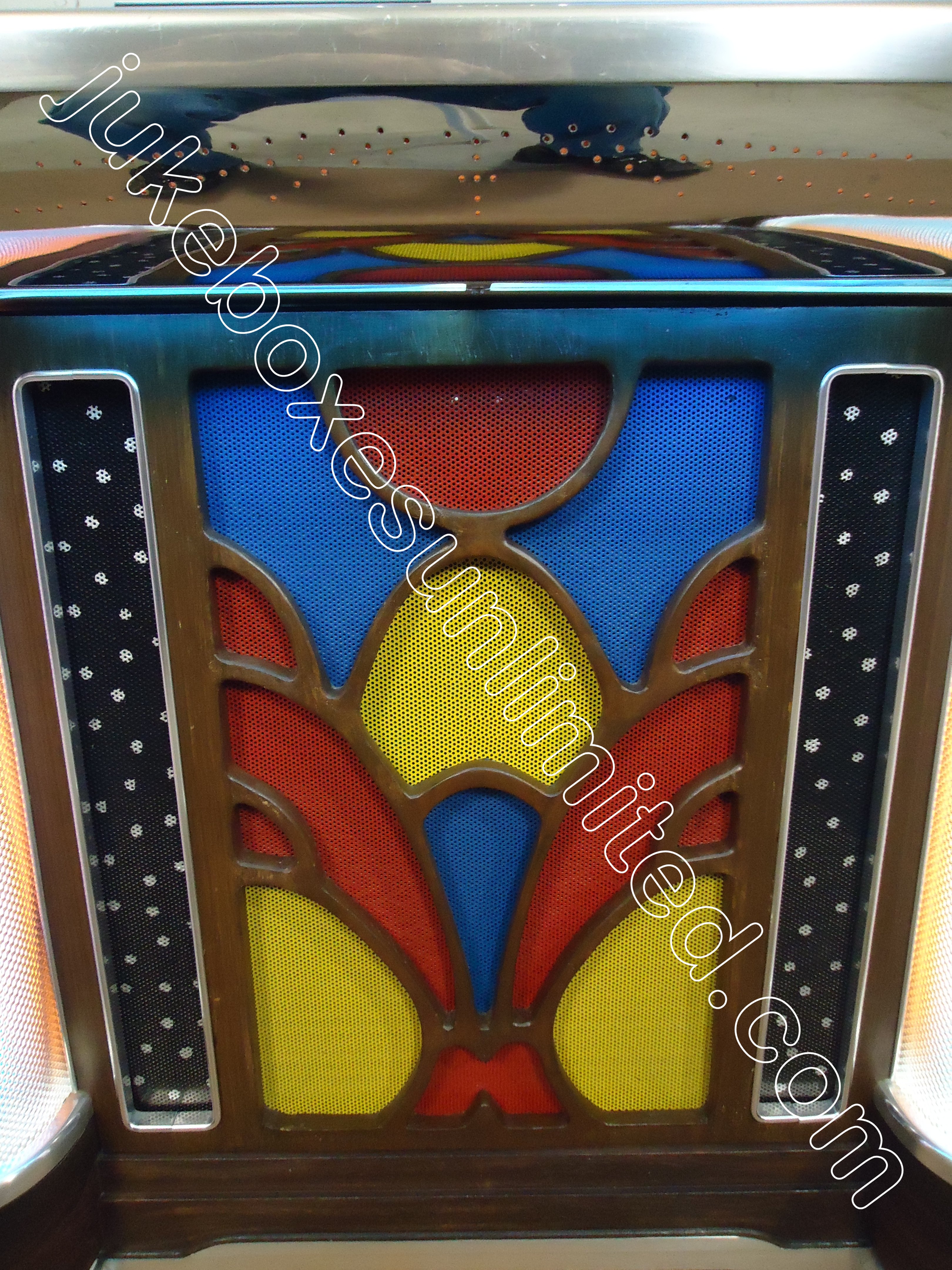 During the industry's engineering interim, Rockola acquired the tooling to make the 1050 all over again. So while their engineers we're putting together their first (disastrous) CD juke to be introduced in 1988, the company put their previous achievements into the third version of the 1050.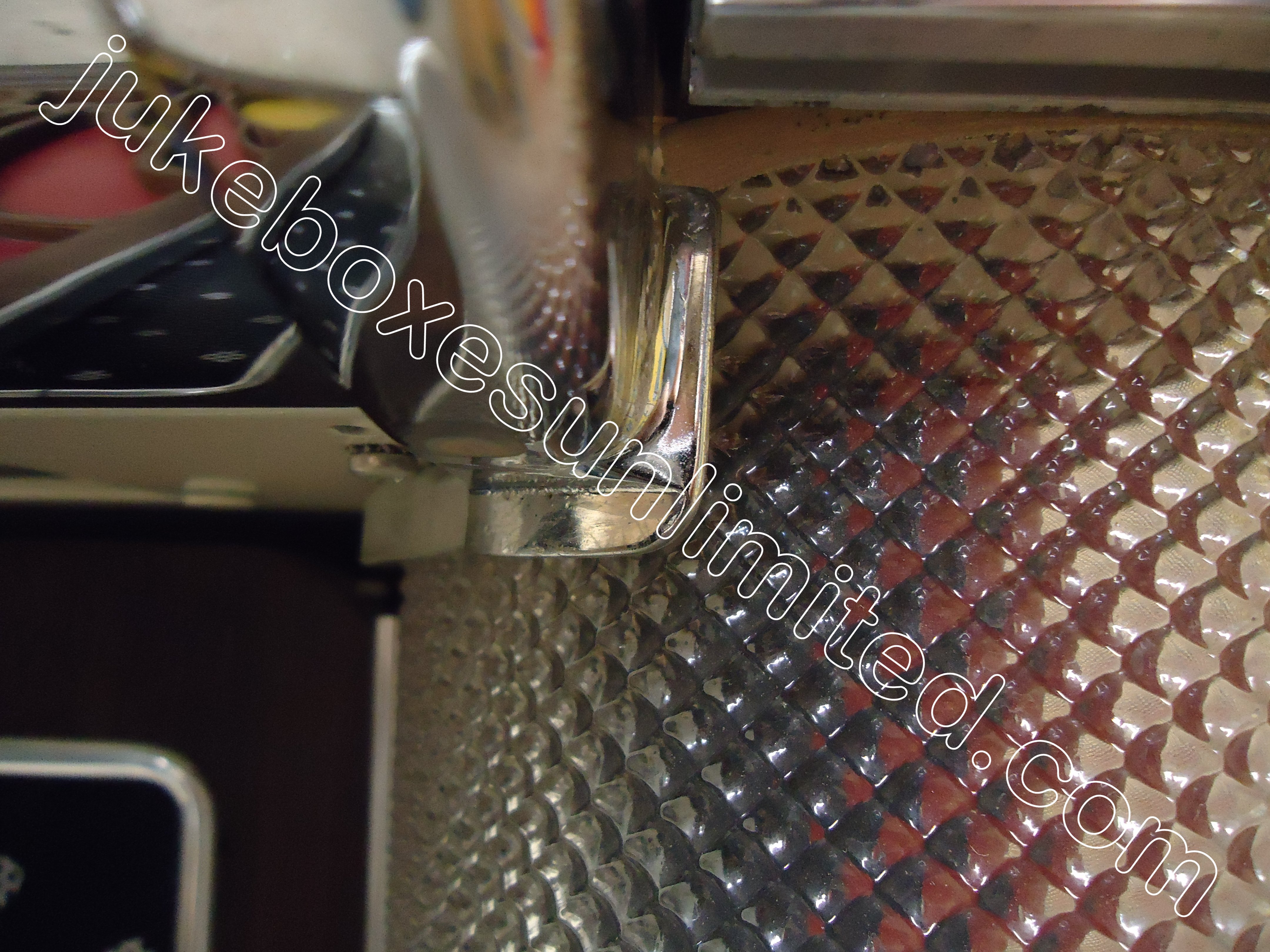 In 1987 Rockola introduced yet another Nostalgia. It never caught on. Duh! I mean this was the third time for a machine that never happened in the first place.
But here's the catch: Most outside the jukebox industry don't realize that during the 1970s Rockola made some of the best sounding, most dependable yet simple jukeboxes of all time.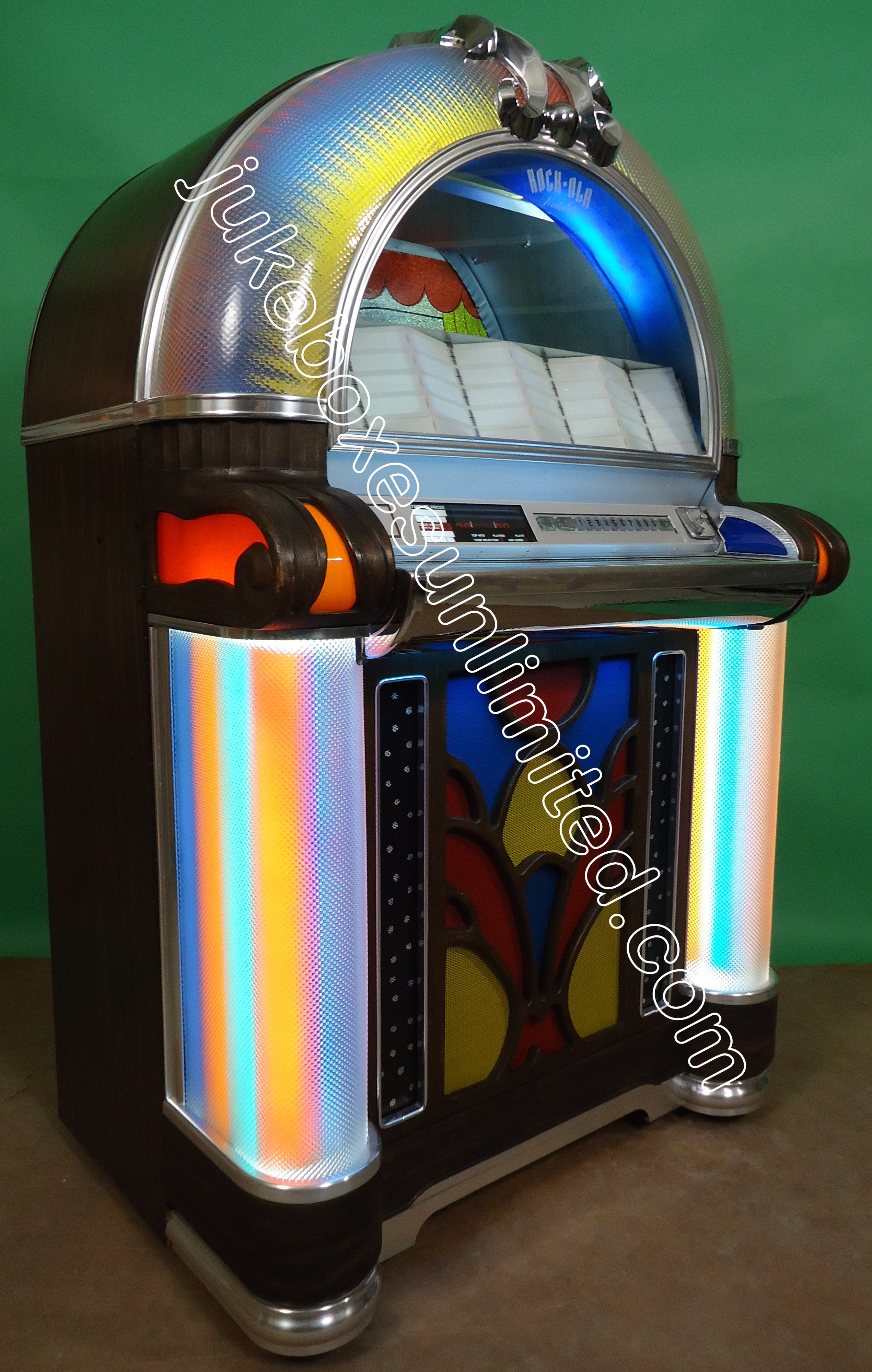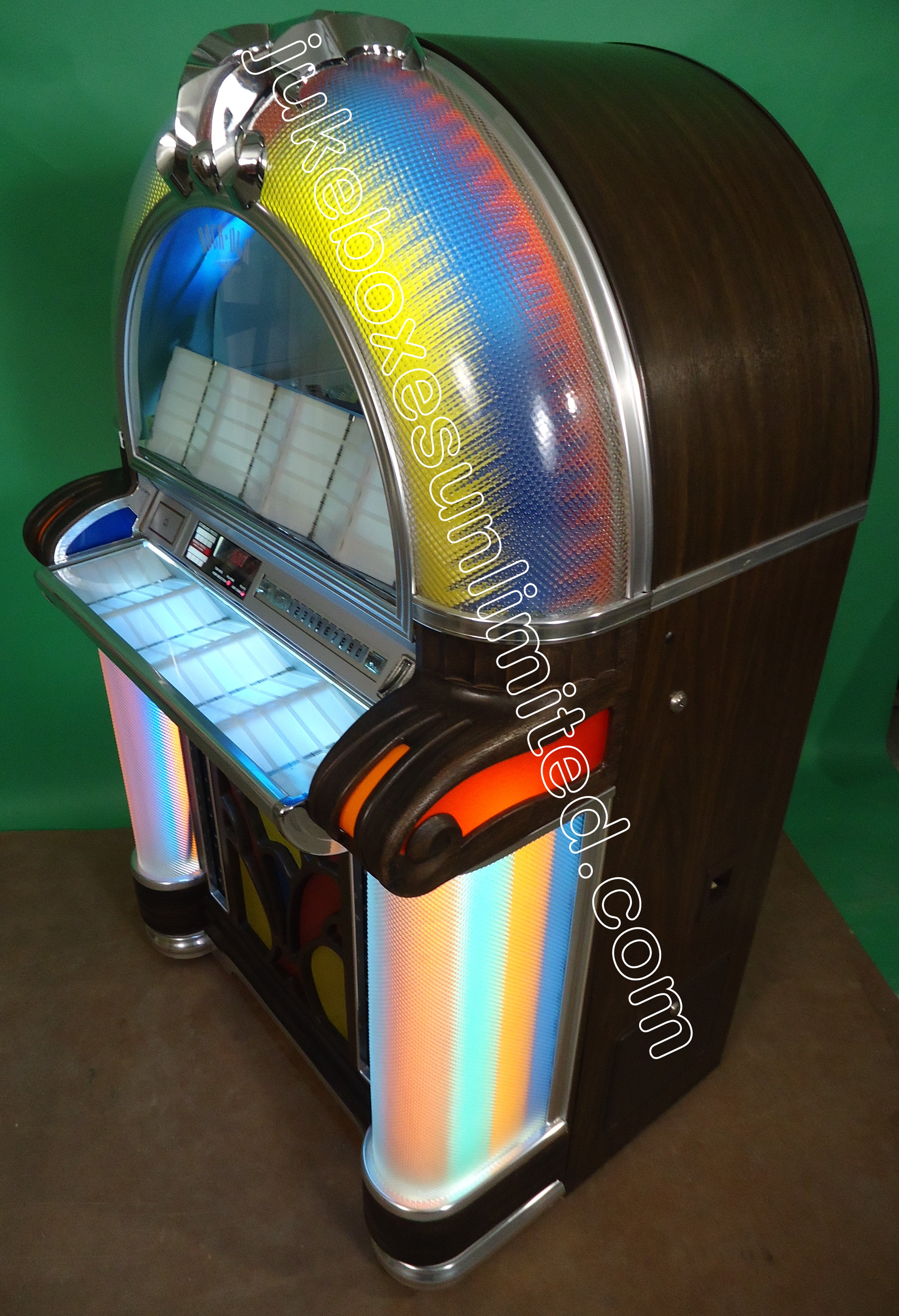 This new Nostalgia had more selections, great sound (with its light tracking Shure cartridge) and quality assembly. They even installed a turnbuckle to offset the potential sagging of the long, heavy front door. This jukebox was a near masterpiece, but dang if there weren't too many other things causing Rockola to be nervous.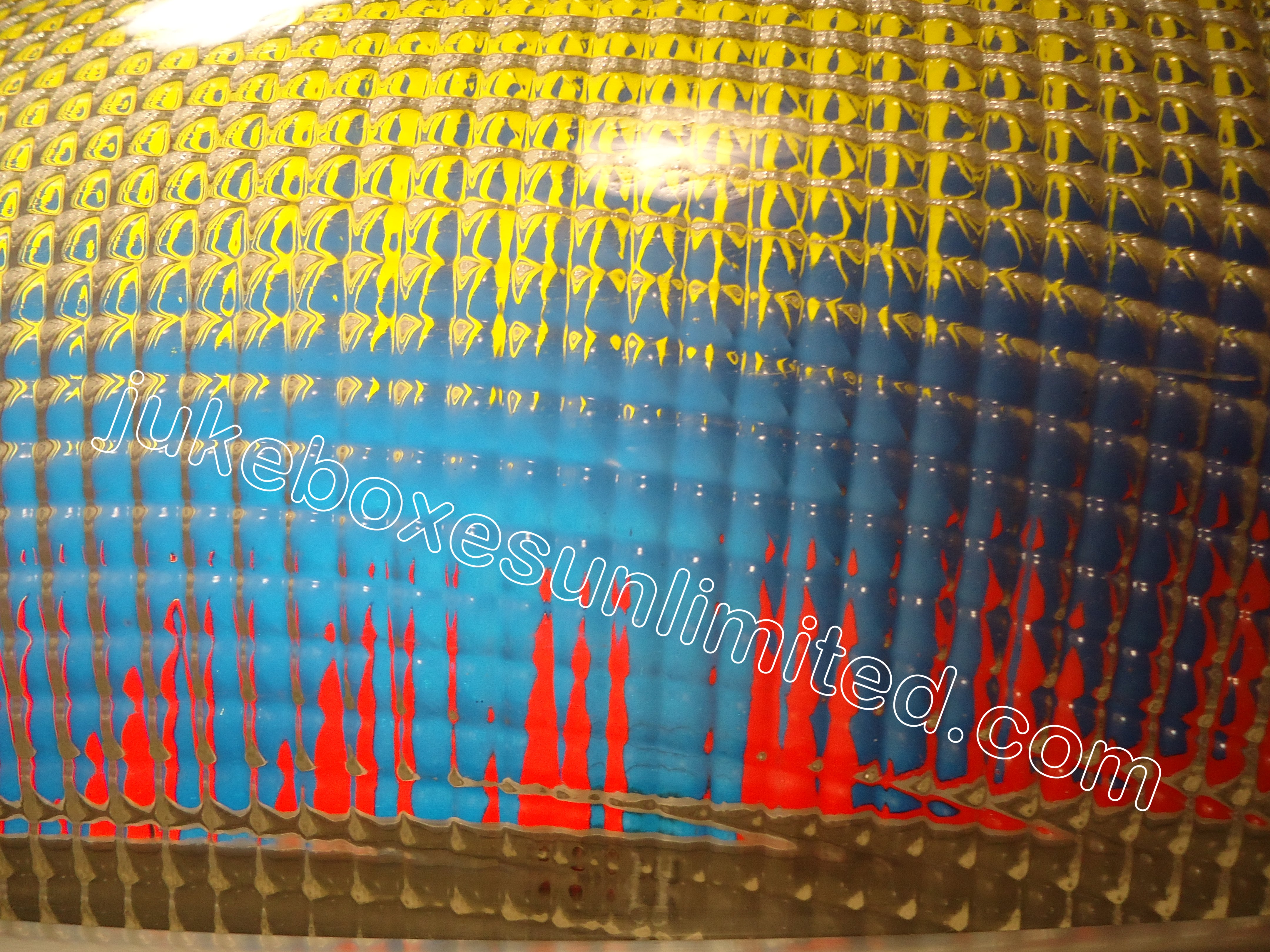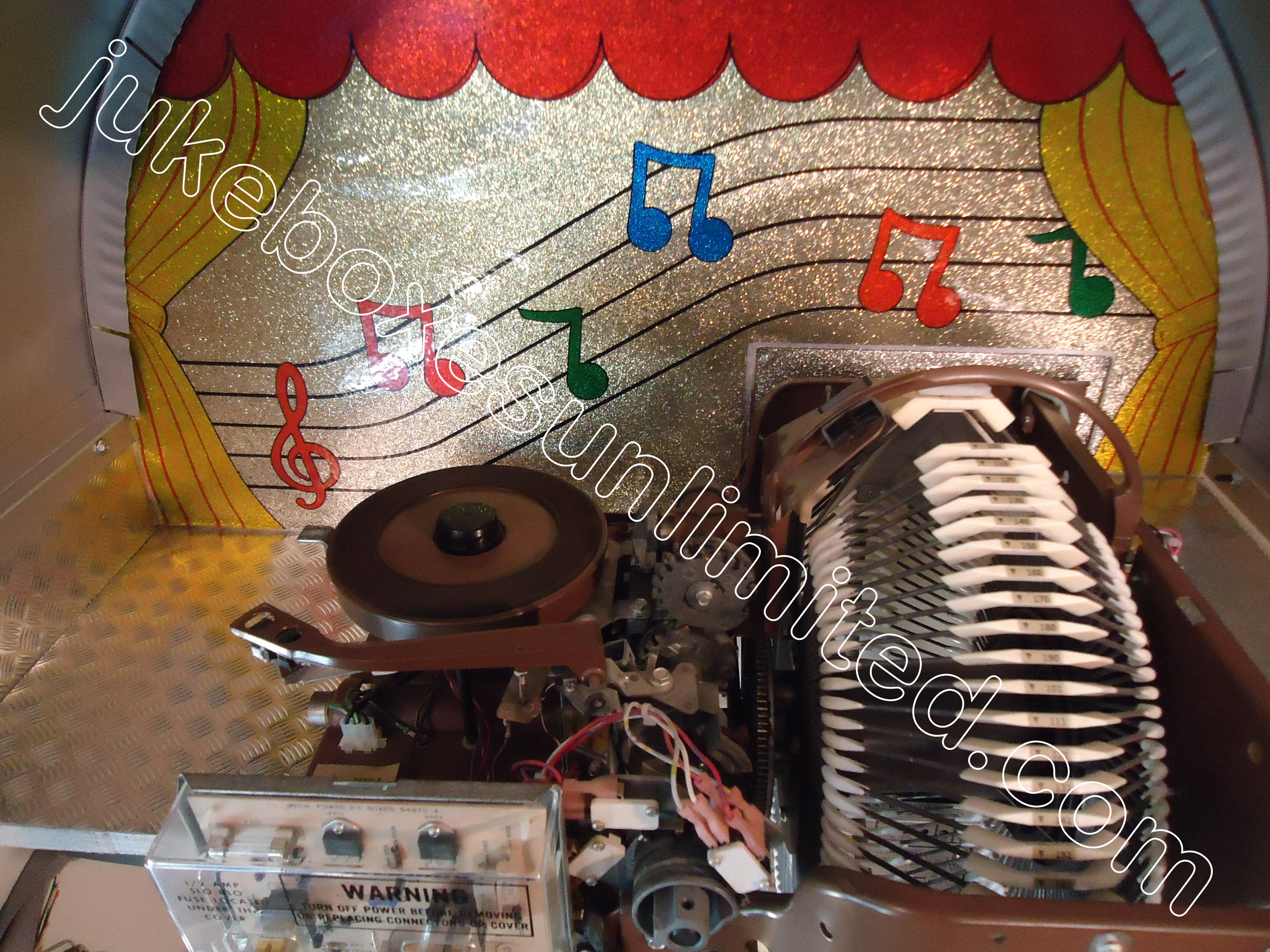 Wurlitzer, by this time made exclusively in Germany, had to be laughing their socks off at Rockola because at this same time Wurlitzer came out with a near identical reproduction of the famous 1946 model 1015 Bubbler. And this new German Wurlitzer is a damn good juke.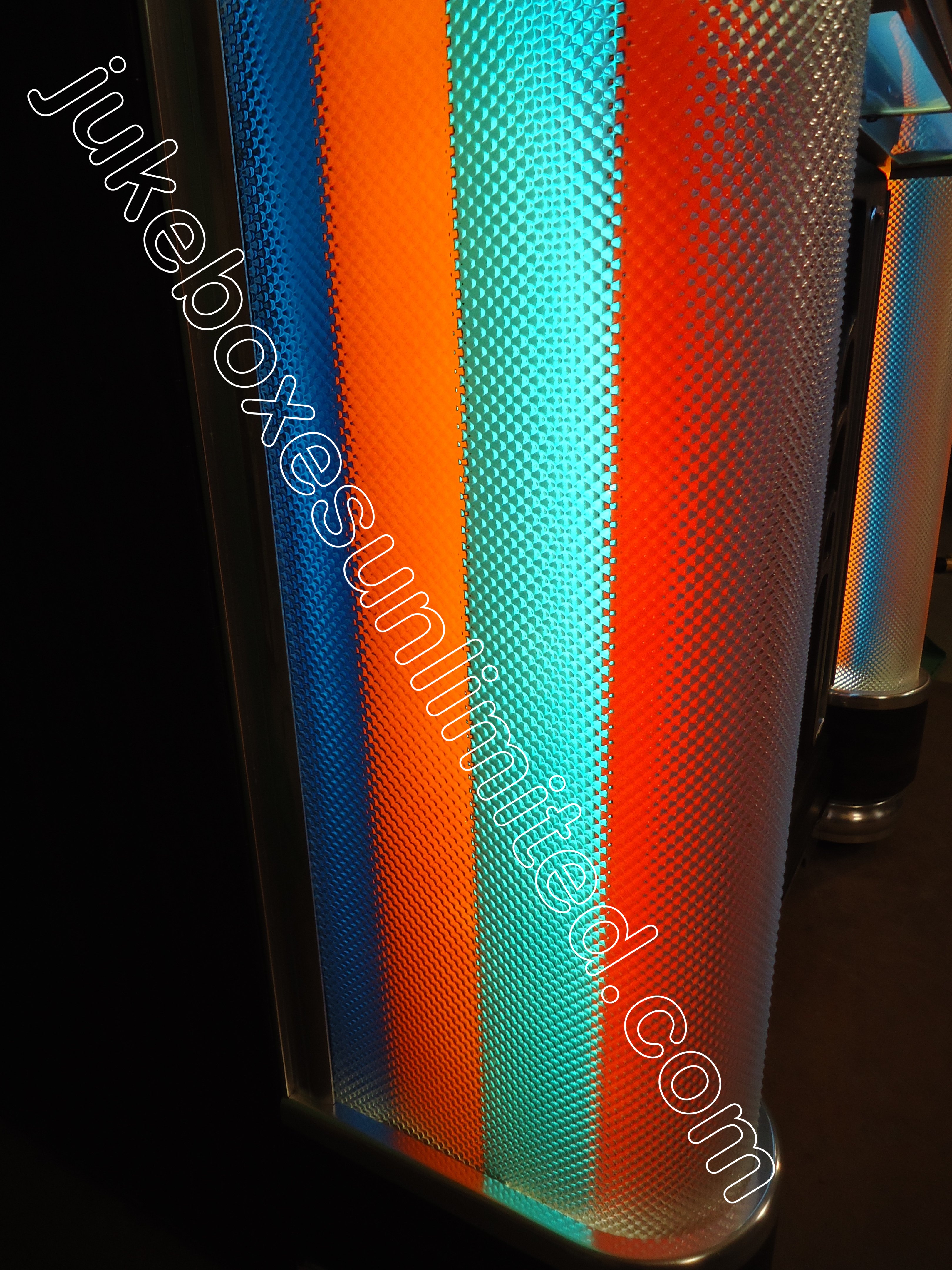 Nobody seems to know how many of the Rockola Nostalgia were ever produced, but in 40 years I've only seen one and it was on the showroom floor of the Rockola distributorship in Los Angeles. Even our resident jukebox guru Warren Rowe admits to have never seen one. To say the least, they're extremely rare.
We acquired this particular one from a lady up in Santa Clarita Valley who purchased it brand new. She got "their" juke in the divorce and hoped we'd find it a nice new home. When she said they never played it, I took it with a grain of salt.
It had been setting for years un-played and wouldn't work when we bought it. When we got it back to the shop I found the record transfer mechanism stuck due to dried out lubricant causing a fuse to have blown.
A bit of LPS-1 and it was up and running. I told the guys clean it up, put in a few records and run it a bit. After about 5 tunes and a little dusting they told me they didn't think the machine was ever used.
Upon close examination I had to agree, but still needed to check the computer for number of total plays. The computer still had both factory seals on it and when we brought up the tallies, it showed #1 thru #10 to have been played 2 times each and the next dozen or so to have only been played once each.
This machine could be considered "new". First off the total play meter shows only 64 plays. The total plays is like the speedometer on a new car. It can't be reset. In comparison, when we rent a jukebox for a weekend party they put on 400.
The cash bag has never had a coin in it. The area where the wide front door would normally sag and leave scrape marks is flawless. We're showing lots of photos to indicate how immaculate this jukebox is.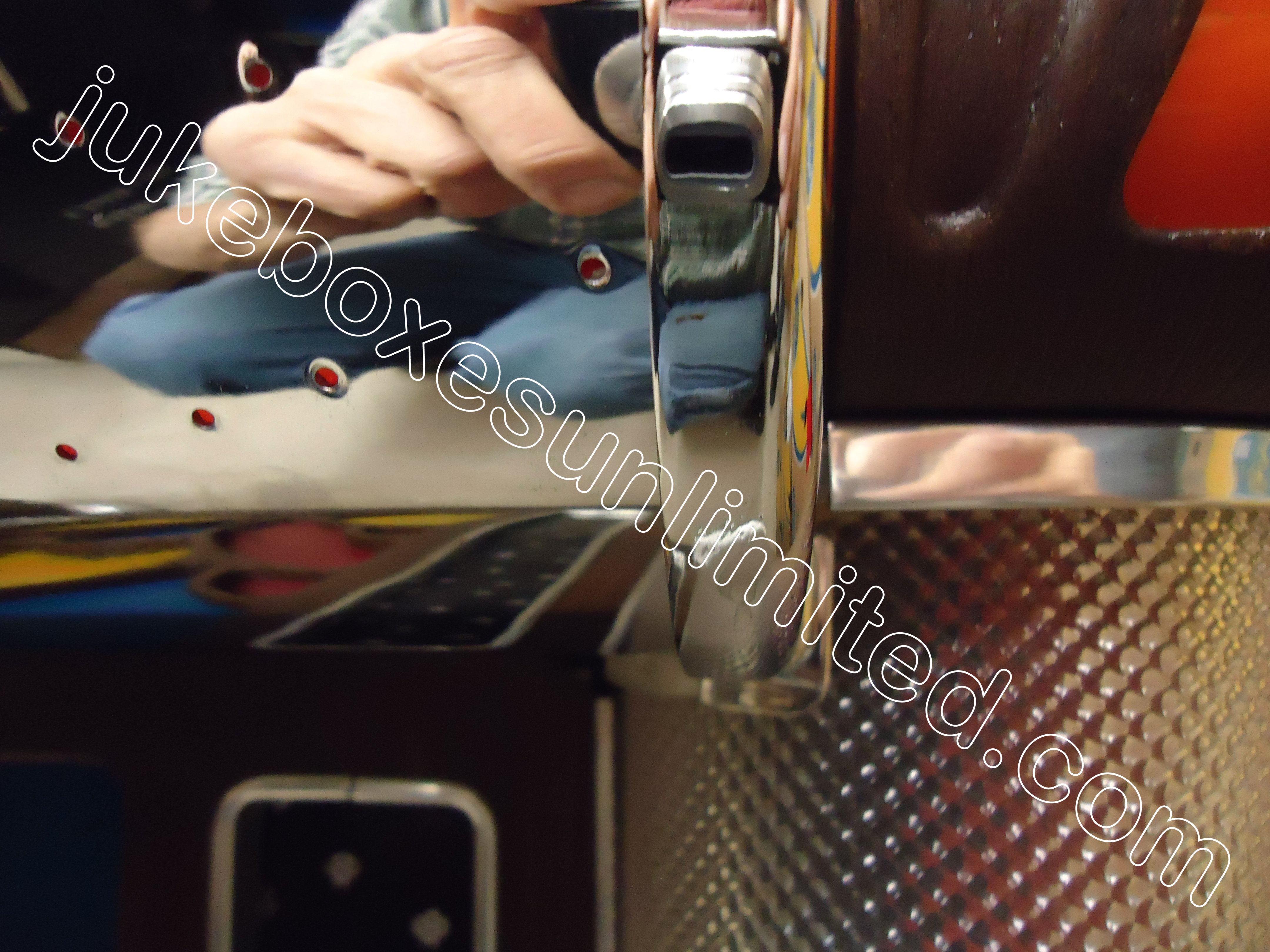 Also the area where customers normally rest their sweaty palms and wear the brown molding on either side of the title strip holders is perfect. The back of the cabinet is perfect. The insides are spotless. AND, it works great and sounds wonderful.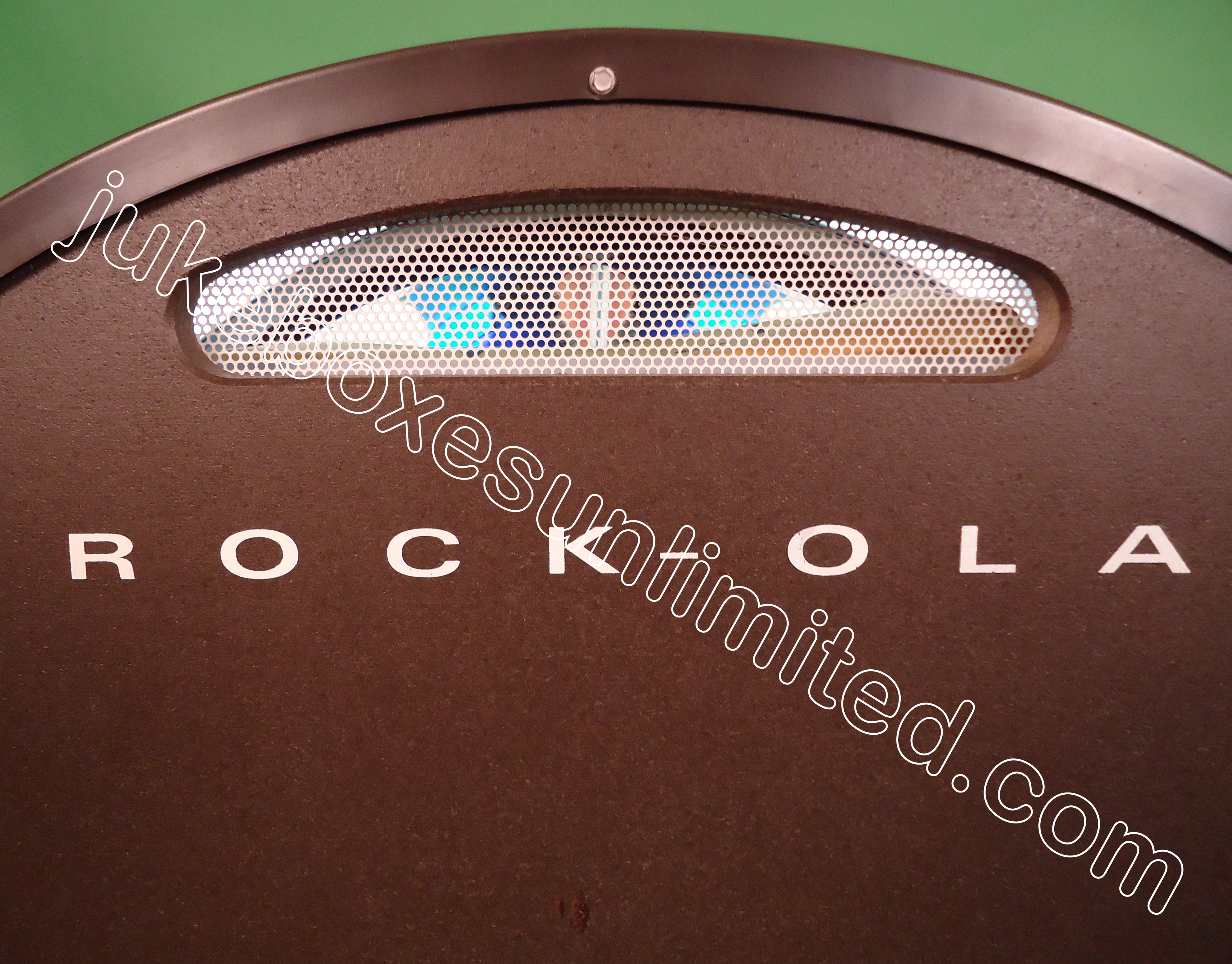 Yet in our infinite attempt to improve on every jukebox we encounter, we only made one modification to this one. On the upper inside area where the record playing mechanism sets, the deck was painted a faint silver. We applied a commercial grade of metallic looking vinyl over it that just seems to top it off perfectly.
In the photos you'll see the 'tons' of original factory paperwork that comes with it. In addition, we'll fill it up with great hit tunes and title strips.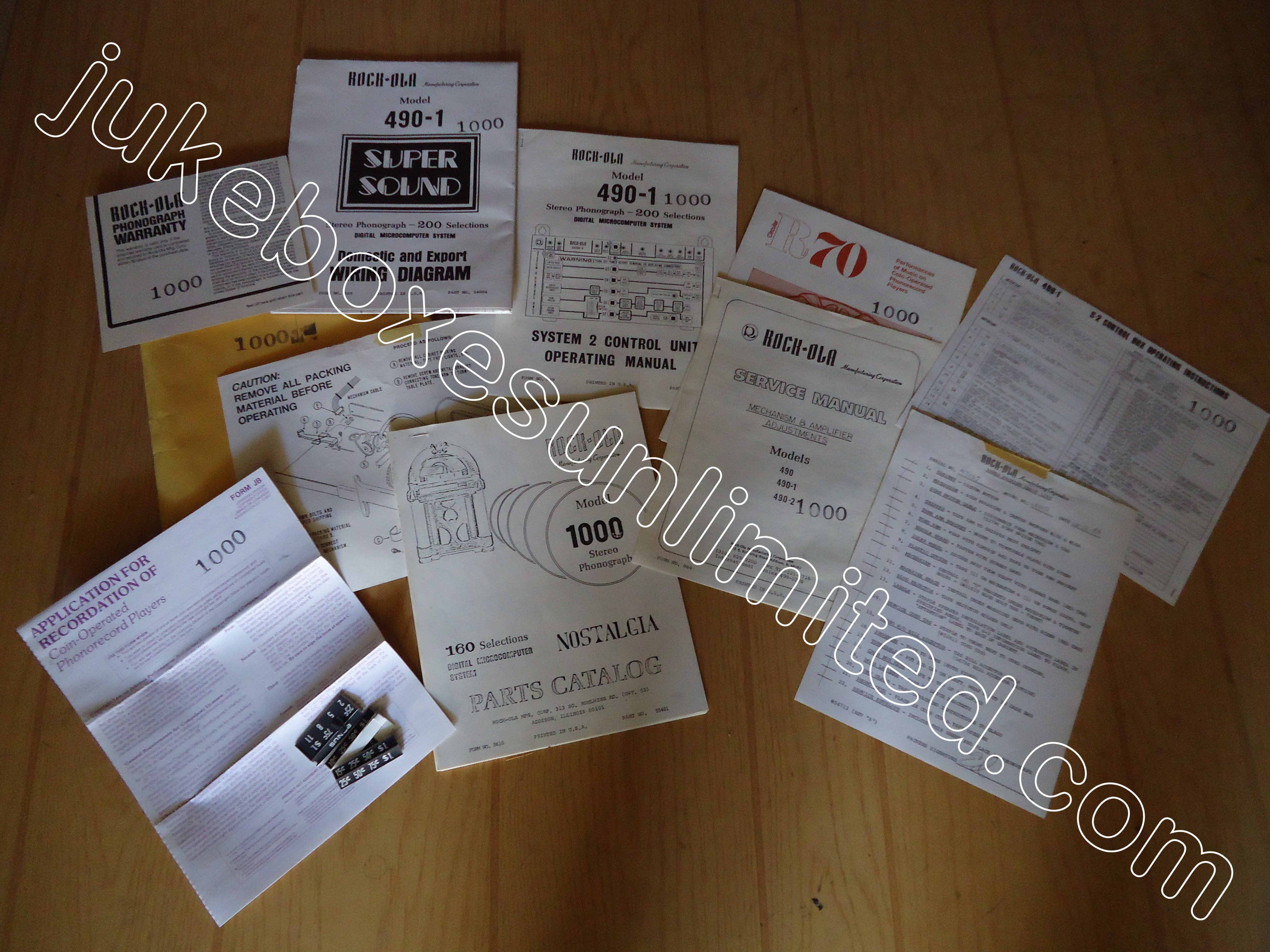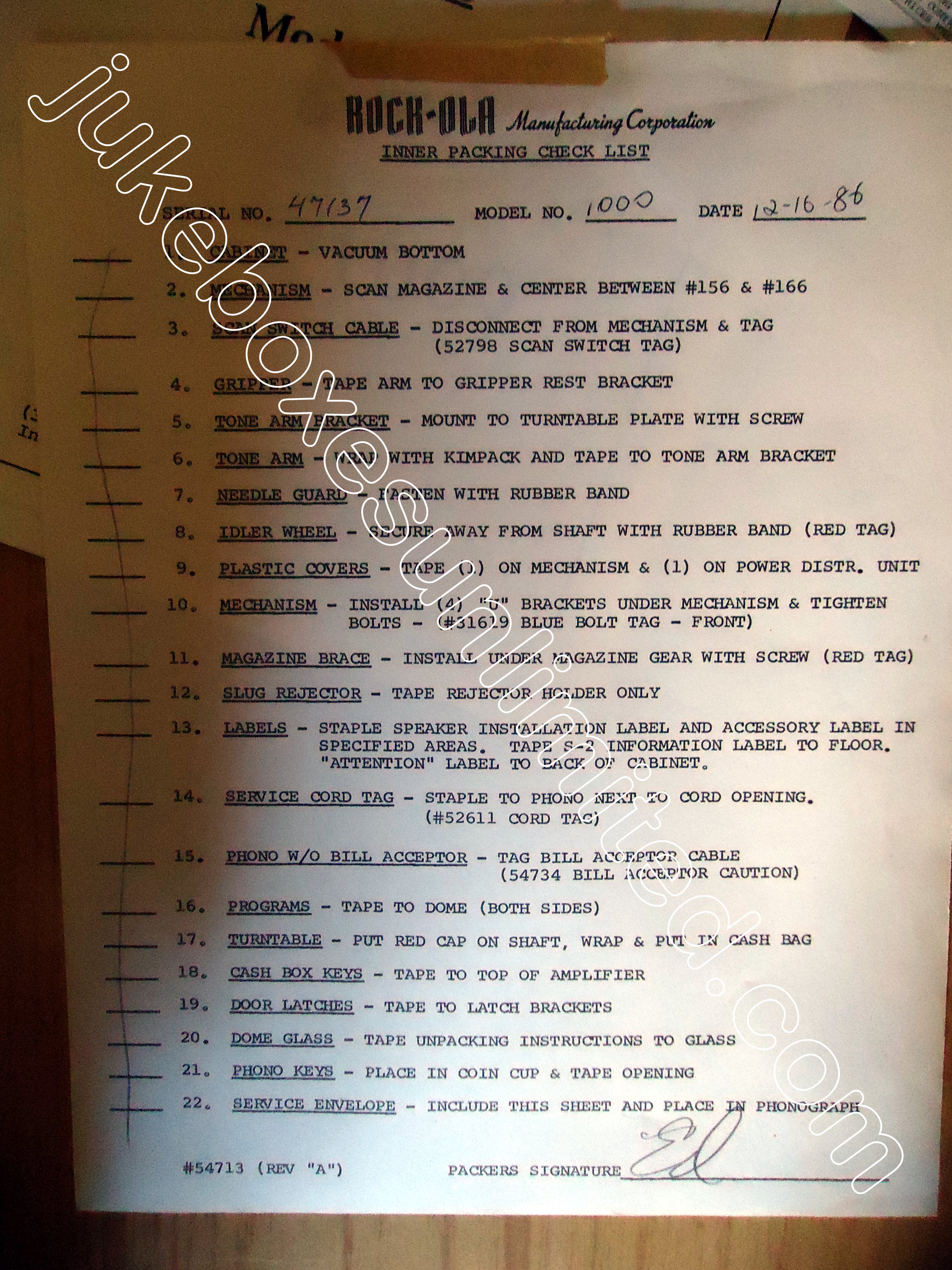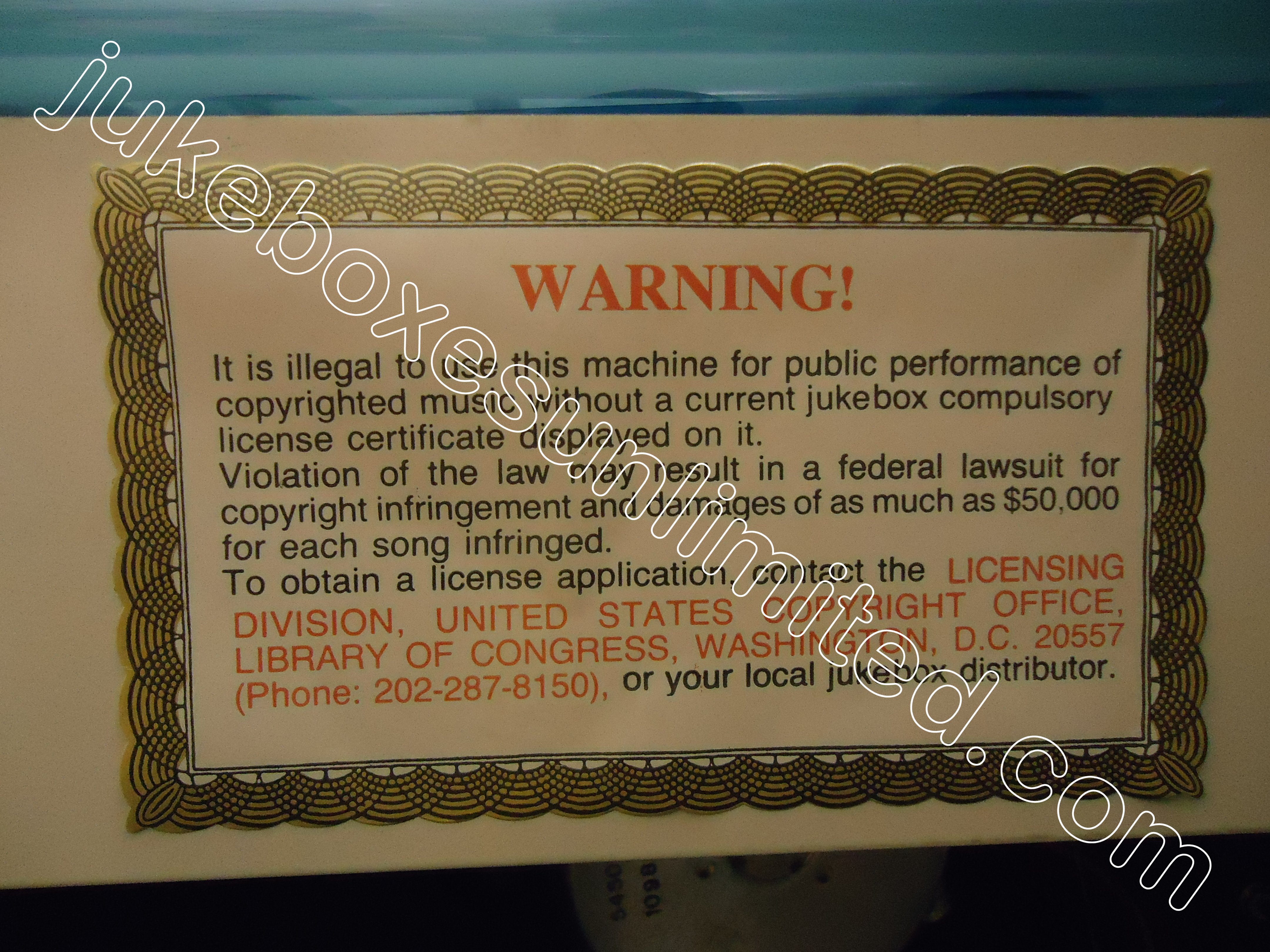 So if you'd like the bragging rights of owning one of the rarest jukes alive ……. here it is. If this jukebox doesn't light up your room, you must live in a ball park or Emergency Room.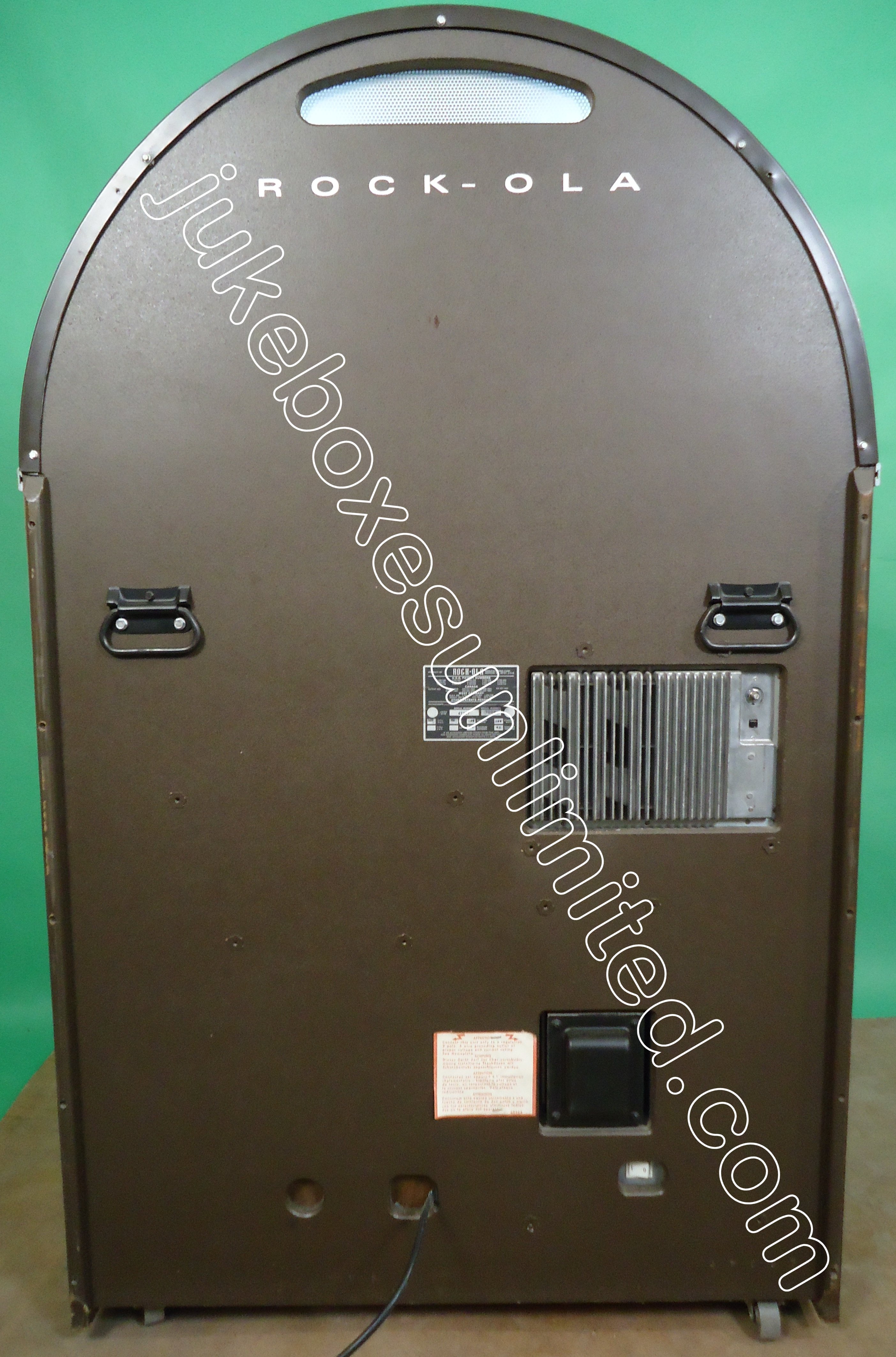 We ship worldwide and to insure proper care we crate the jukeboxes ourselves. Call us with your shipping address and we'll get you a competitive shipping/insurance quote (prices vary according to value and destination), unless you'd like to pick it up or have us deliver it in the Southern California area.
Our experience in servicing jukeboxes bought elsewhere through the Internet is that many sustain some kind of damage in transport. When you buy a jukebox from us we make sure the components inside are properly secured. In some cases we can send you detailed photos and instructions on how to unpack the unit and get it up and running.

"We only sell quality reconditioned jukeboxes that we'll be happy to service in the future.
This we've done since 1971."



If you're interested in this or any of our other jukeboxes call us at:
1-818-366-9400, 10AM-6PM P.S.T. Mon.-Sat. or e-mail us: Info@JukeboxesUnlimited.com.

For jukebox rental information in the Los Angeles area visit Jukeboxes For Rent ®.