Established 1971
Los Angeles, CA 91394
1-818-366-9400

All of are jukeboxes have been professionally reconditioned
and come with a full one year parts warranty,
excluding transportation.

We ship worldwide.


1973 Wurlitzer
45 - RPM Jukebox
Model "1050"
100 Selections
SOLD!
Partying in Perth, Australia.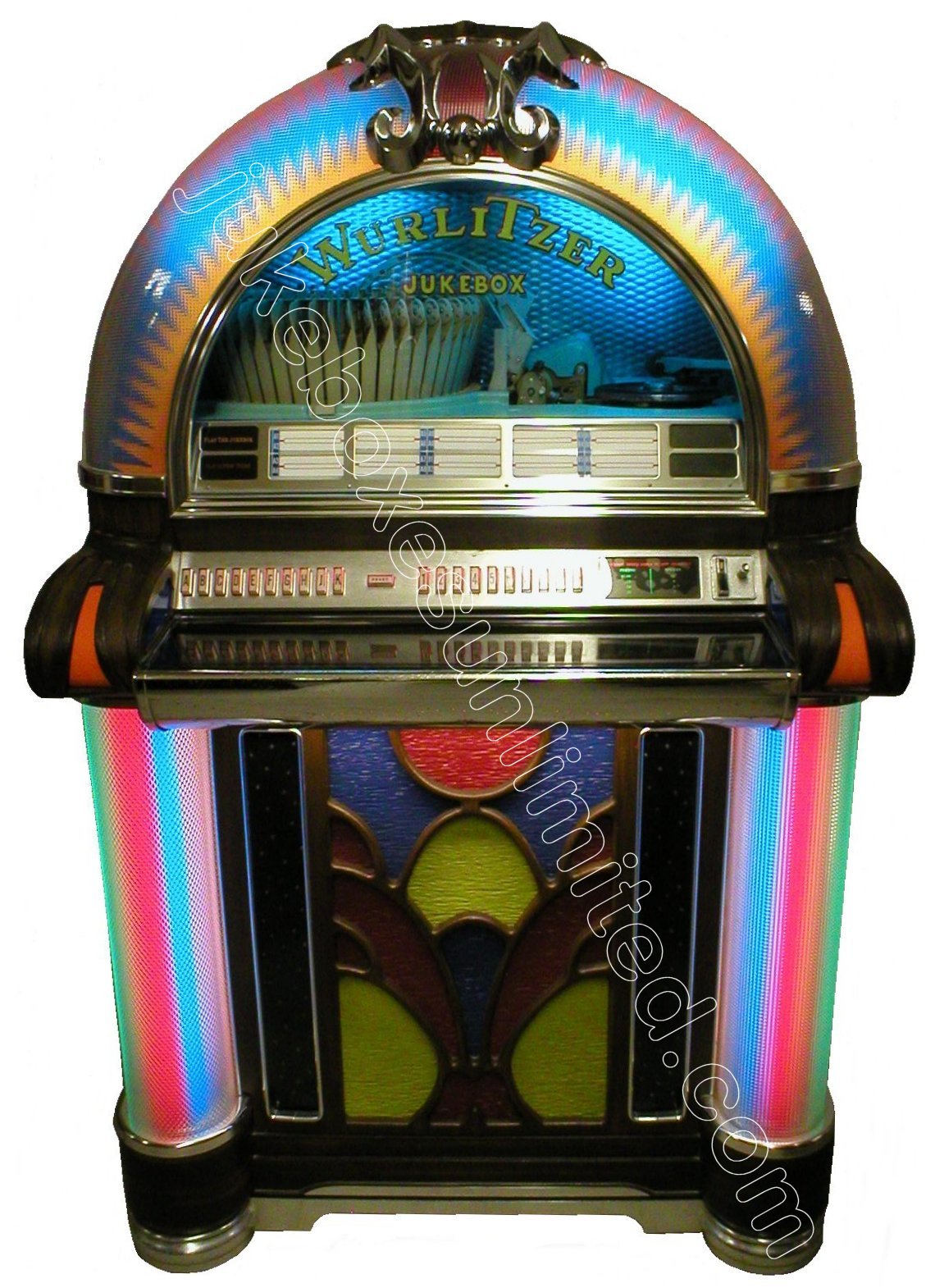 I've got a lot to say about this baby and Wurlitzer on a whole. I'll start back in 1969-70 with the model "3400 Statesman". This was a good looking, good sounding jukebox with a lot of problems with the numerous micro switches. I believe this is the machine that brought Wurlitzer to its knees in America.
In 1973 a big time Louisiana jukebox operator offered to sell me 25 of these machines for $40 each. Even though he warned me of the problems, I jumped at the deal. They turned out to be pure lemons.
He had told me he purchased 400 of them and they broke down so frequently that Wurlitzer had sent a mechanic to stay in a motel in the area.
By 1972 Wurlitzer had the problems worked out with the model "3600 Superstar", but it was too late for Wurlitzer's reputation. They made basically 6 more models in the USA before closing down the North Tonawanda plant in New York around 1975.
One of those decent working machines happened to be the model "1050". This was sort of a salute to Wurlitzer's hey day of flashy "Bubblers" designed by Paul Fuller in the '40s.
It was a nice looking, good working unit but didn't necessarily sell very well. By 1977 after JUKEBOXES UNLIMITED ® relocated to West Los Angeles, I was offered 10 of these units brand new in the crate for $1600 each.
By now Wurlitzer had sold the rights to build the "1050" in Mexico. It was called the "Soñata". This was an extremely bad reproduction of the "1050", made cheaply and assembled poorly. Personally they're "junk" to me.
Some unscrupulous sellers would swap the front glass that shown the "Soñata" name with one that said Wurlitzer in an attempt to pawn them off to unsuspecting buyers.
At this same time an Arizona restaurant chain, Googie's, approached JUKEBOXES UNLIMITED ® to install nostalgic looking jukeboxes in their many locations.
Although I offered them the Wurlitzer's, they opted for the new "Soñatas". I had the first 3 drop shipped to Phoenix where it took me an entire day to make one of them work out of the three. The buyer cancelled the remaining order. Enough said about the "Soñata" here.
Back to the "1050". At this time JUKEBOXES UNLIMITED ® was making a rather sizable splash in its new digs in Los Angeles. Numerous print articles and radio interviews brought us to the attention of the producers of a local TV program featuring Regis Philbin.
I brought a "1050" on his show and told Regis this was going to be a machine that would increase in value dramatically in the next few years to at least $5,000. I was offering that one for $3500.
A day or so later a lady comes into JUKEBOXES UNLIMITED ® and wants to buy a jukebox for her celebrity husband, but it has to be a good investment. I sell her the "1050". Some day I'll have to tell you the story of that Christmas Eve delivery.
Later I ran across 2 real nice "1050's" in Tucson, AZ, one of which I took home for myself. Then the bottom fell out for the "1050" with Wurlitzer's introduction in 1988-89 of the "O.M.T." (One More Time) built in Germany.
This was a sweet reproduction of the famous 1015 of 1946. All of a sudden the "1050" lost its value and although a few were offered to JUKEBOXES UNLIMITED ® , none were purchased. In fact I sold my own and the other one right away.
Now we come up to present. In all our years in business, I believe we've only had 3 "1050" go through the company. In comparison, we've probably sold 300 or 400 of the Seeburg model "C". Off hand, I'd say "1050's" are awful dang rare.
The one we have now was purchased brand new for a home in fashionable Encino, CA. It is absolutely immaculate. Cabinet parts that would normally show wear are like new. This machine has never had a coin run through it and the clean cash bag reflects it.
The playmeter reads 004259 and there's no doubt those are the true numbers. It's one thing to find one of these for sale at a lower price, but to find one as immaculate as this is a rare find.
If you're like the celebrity back in 1978, looking for an investment jukebox that will, at the same time, give you years of enjoyment, this is the unit. We don't think you'll find a cleaner, better working "1050" anywhere. And tell us this isn't a beauty? - Don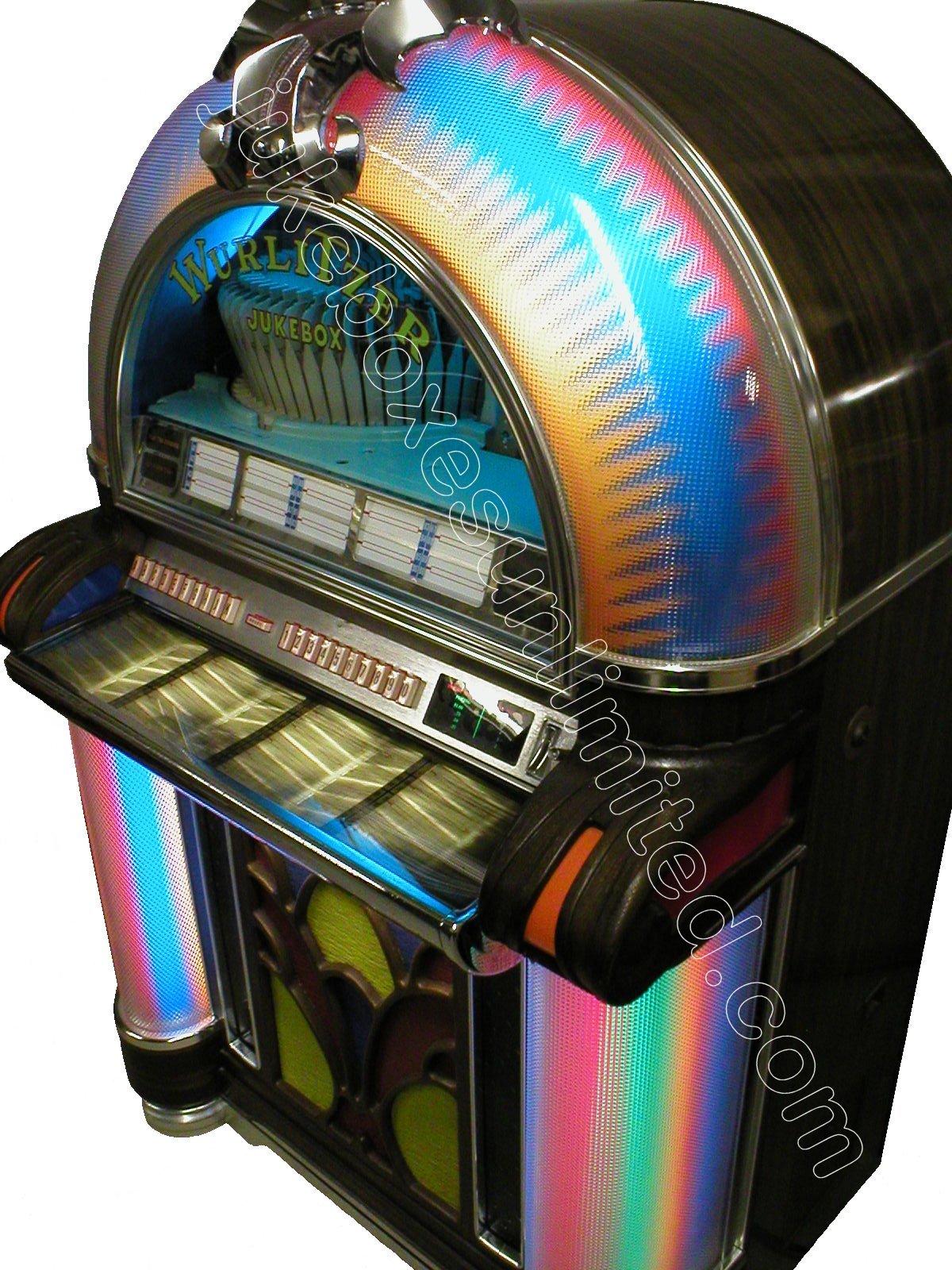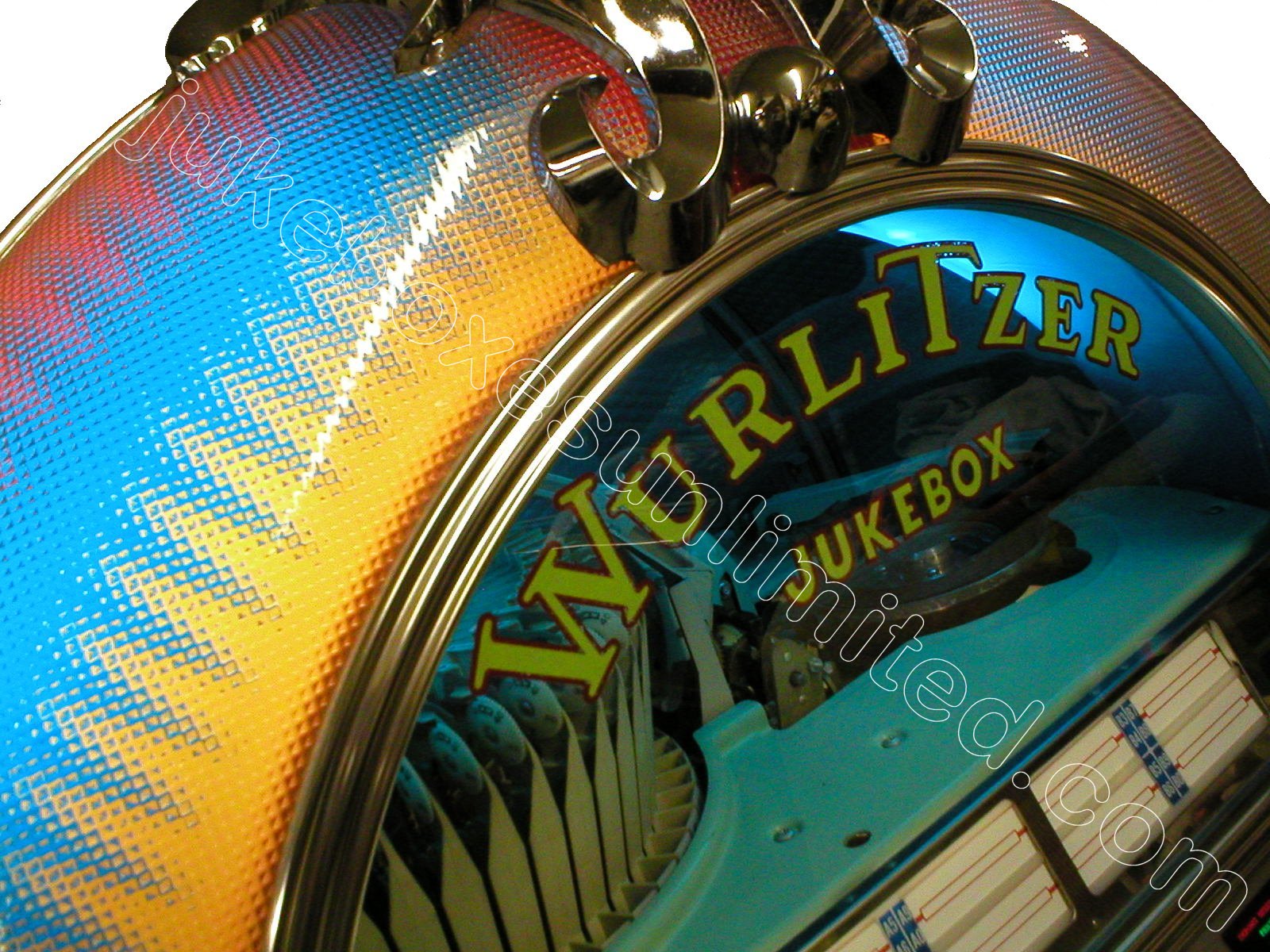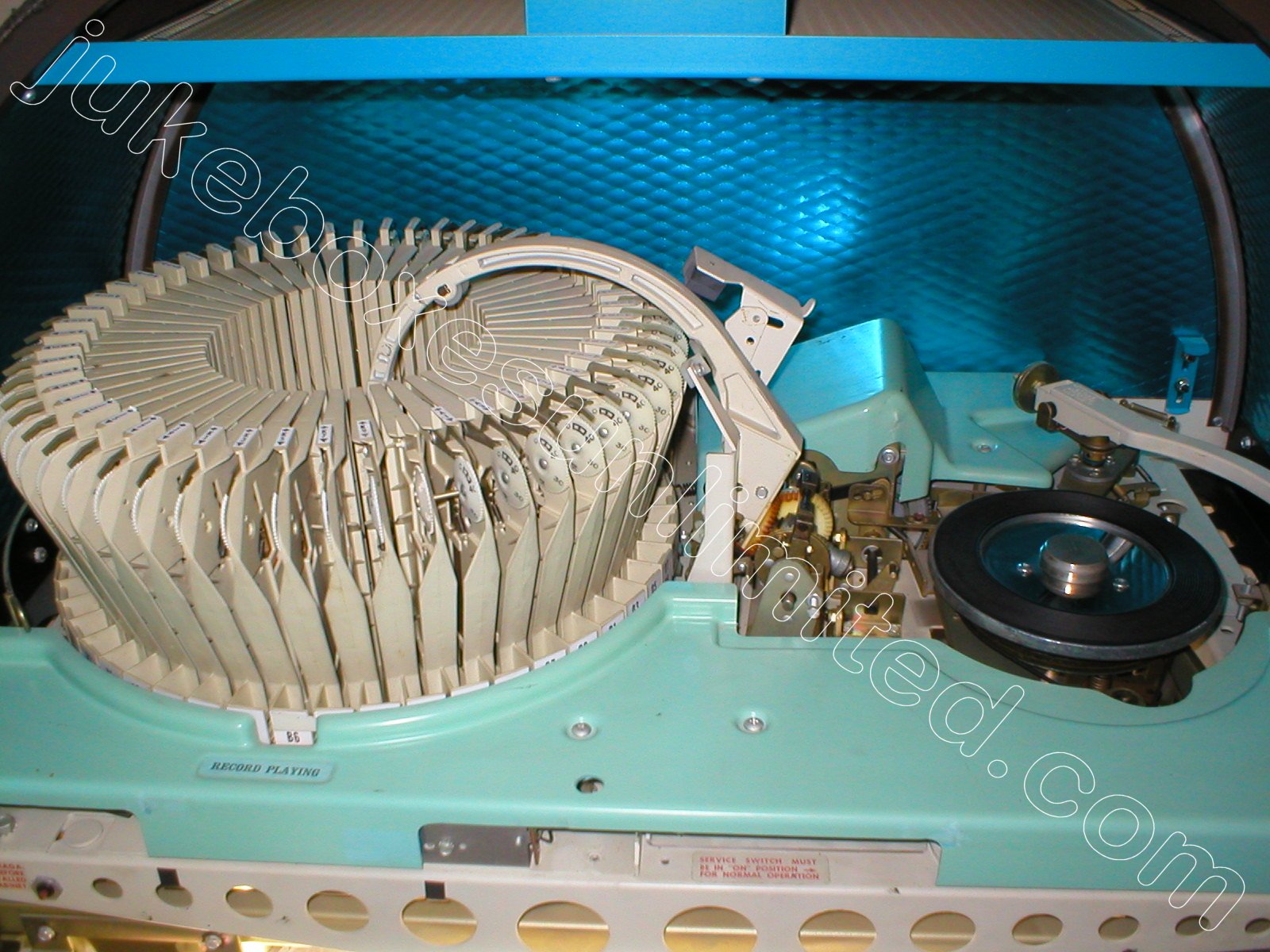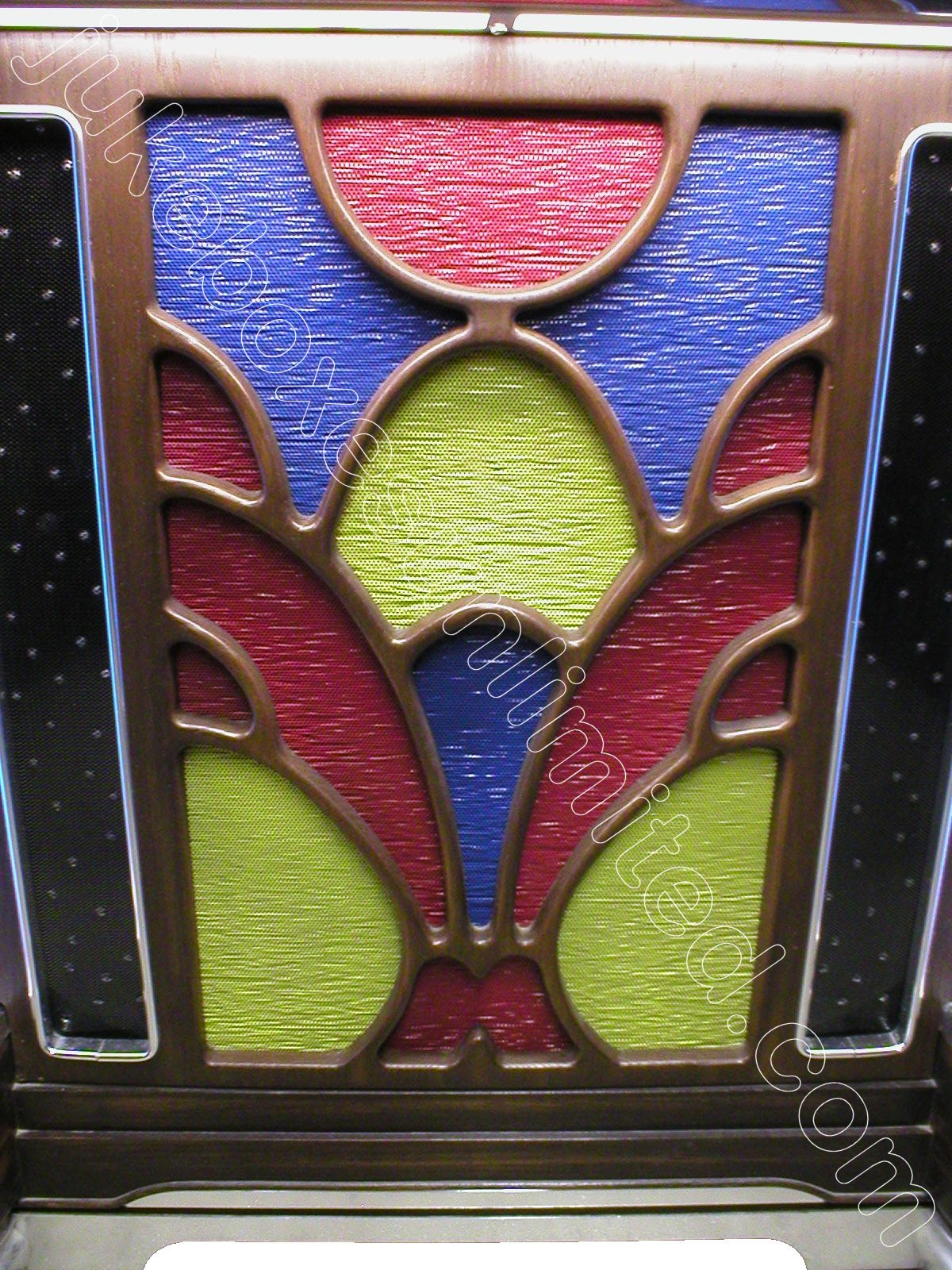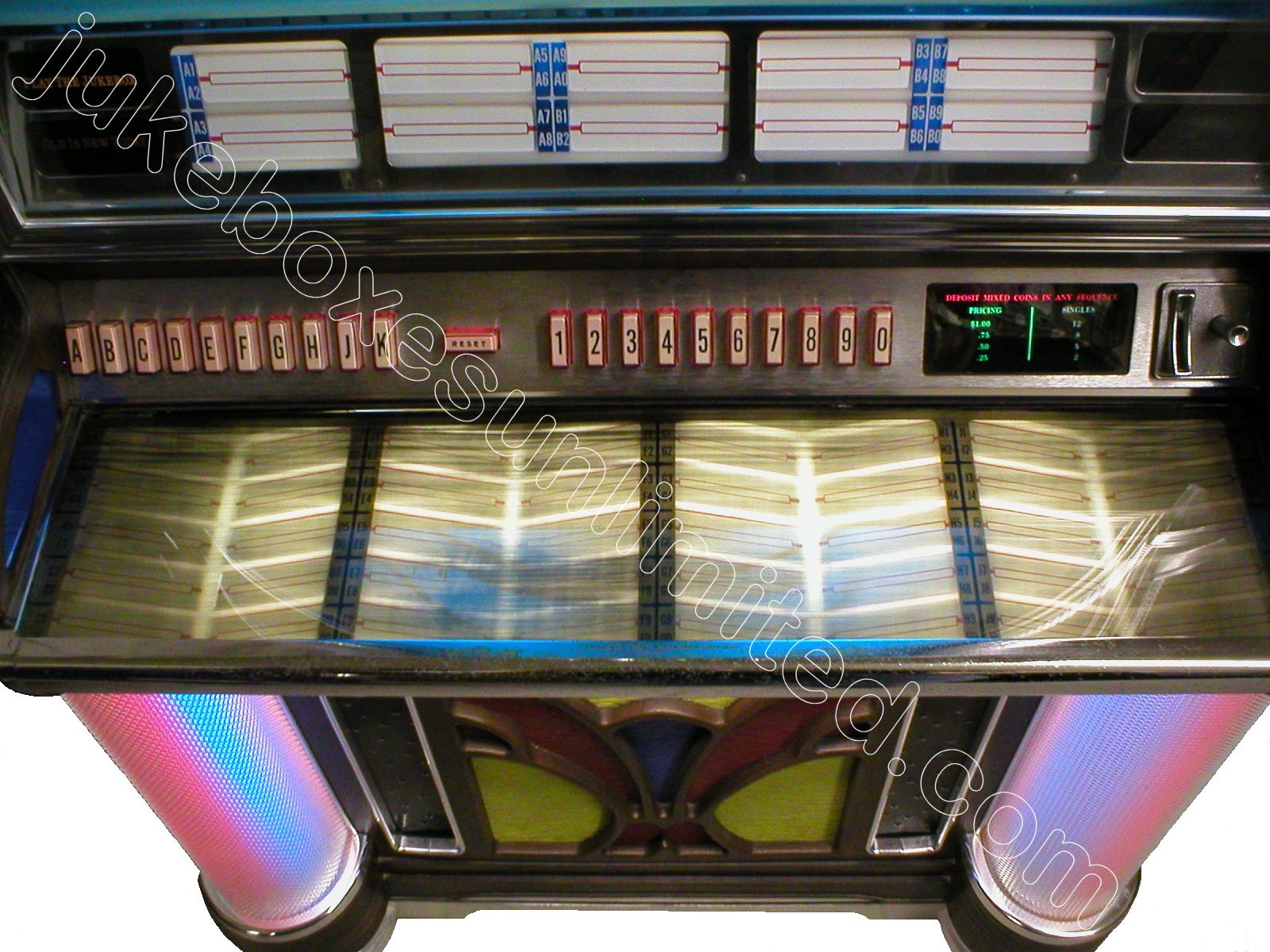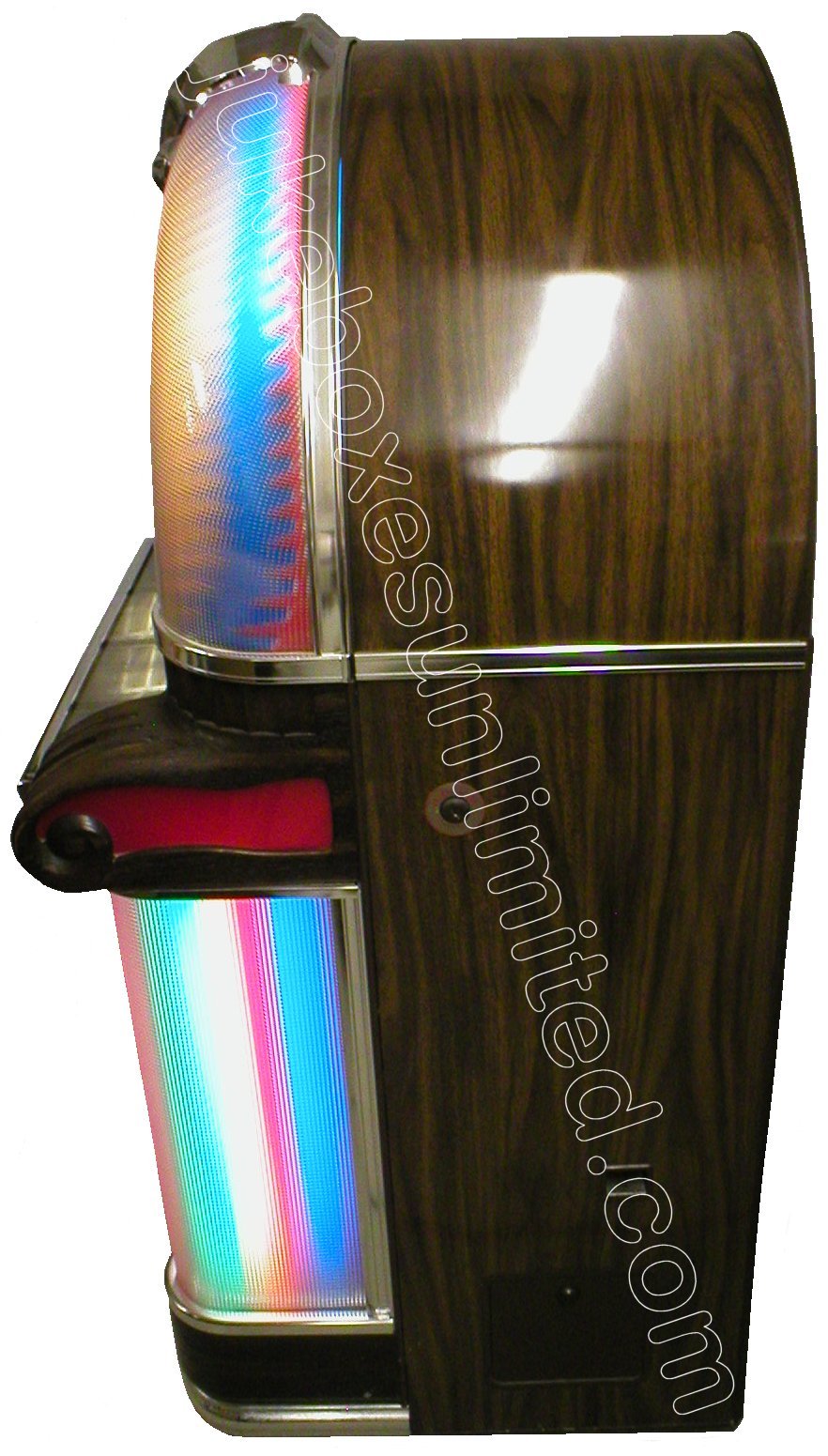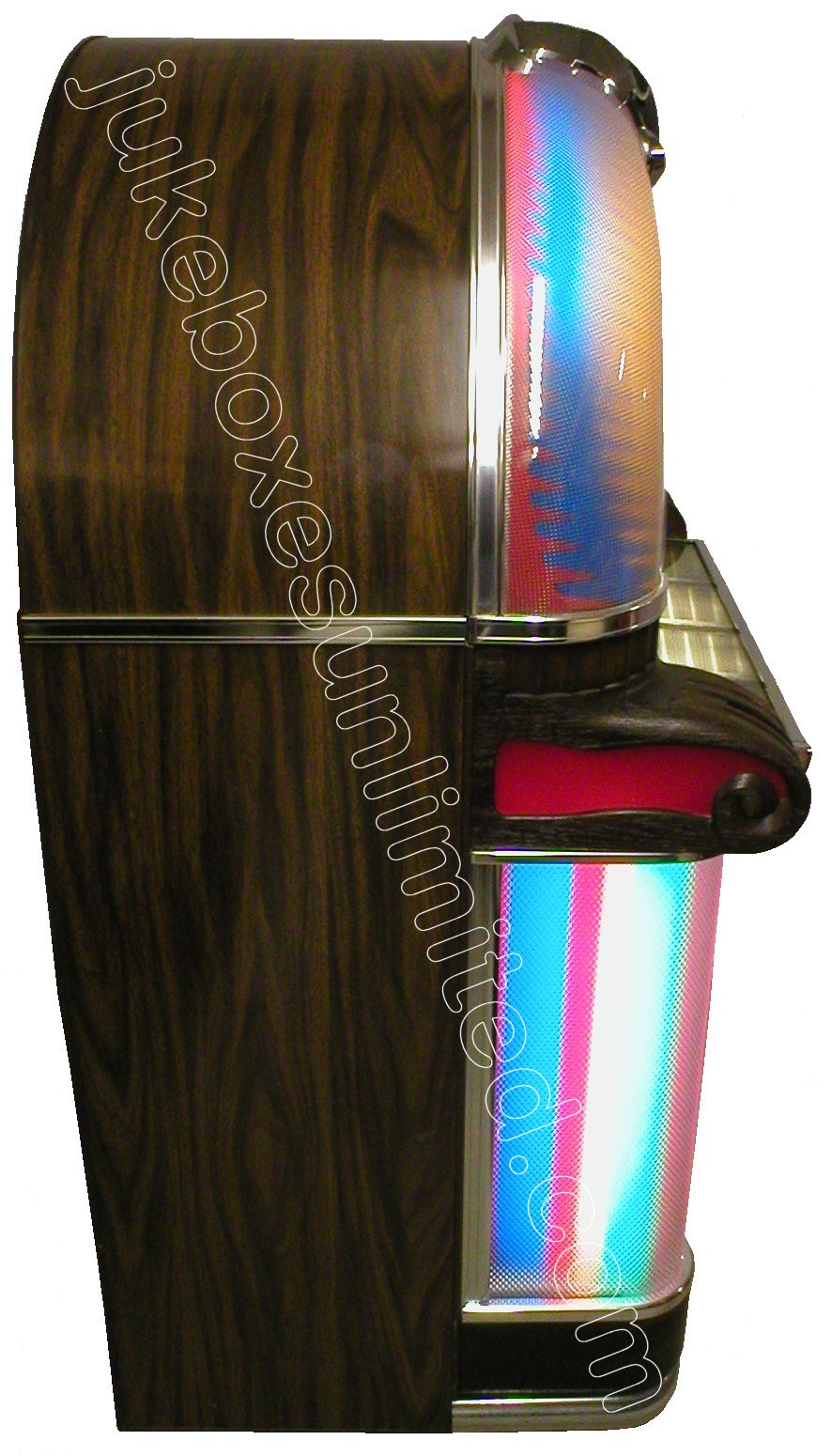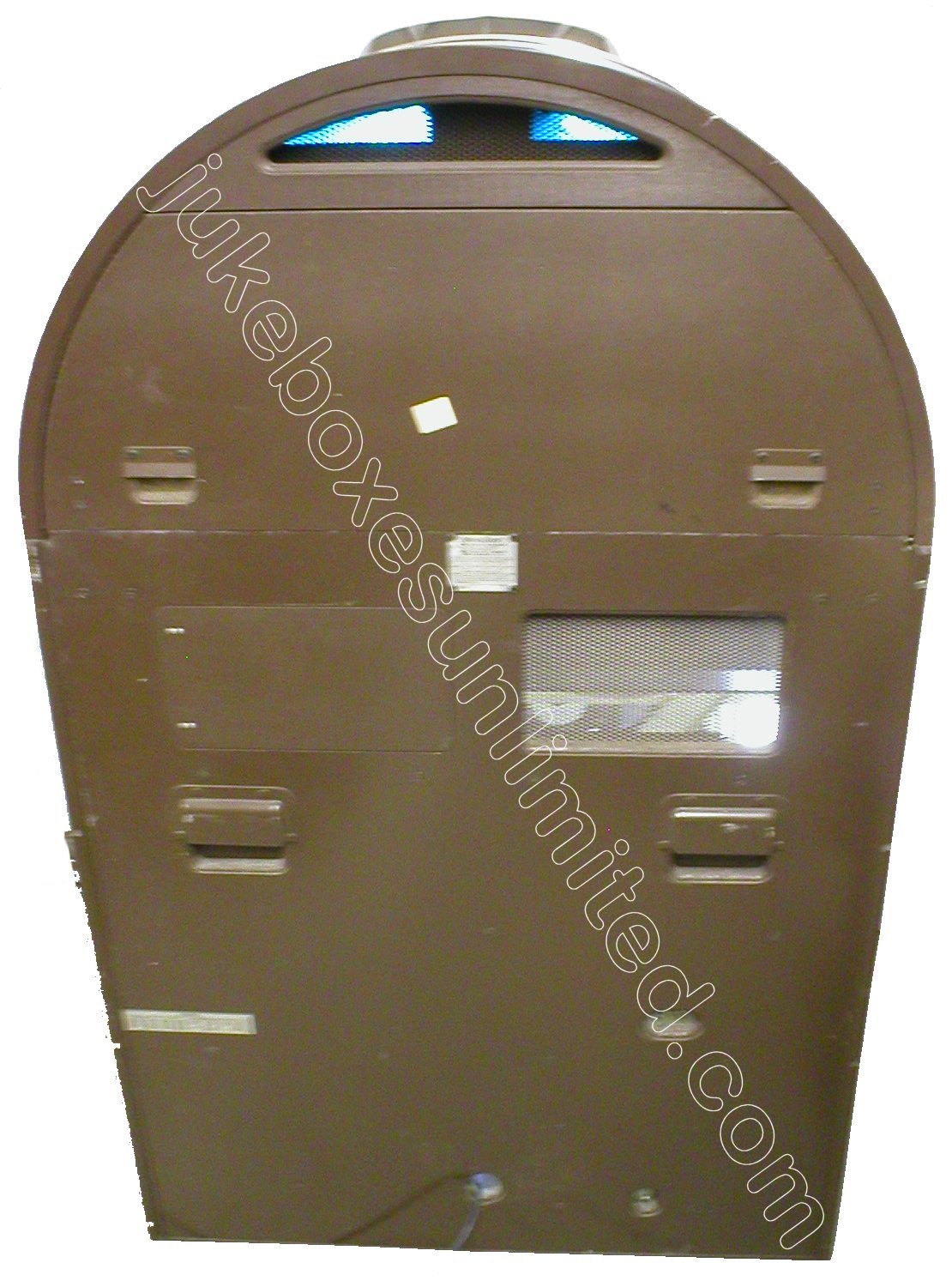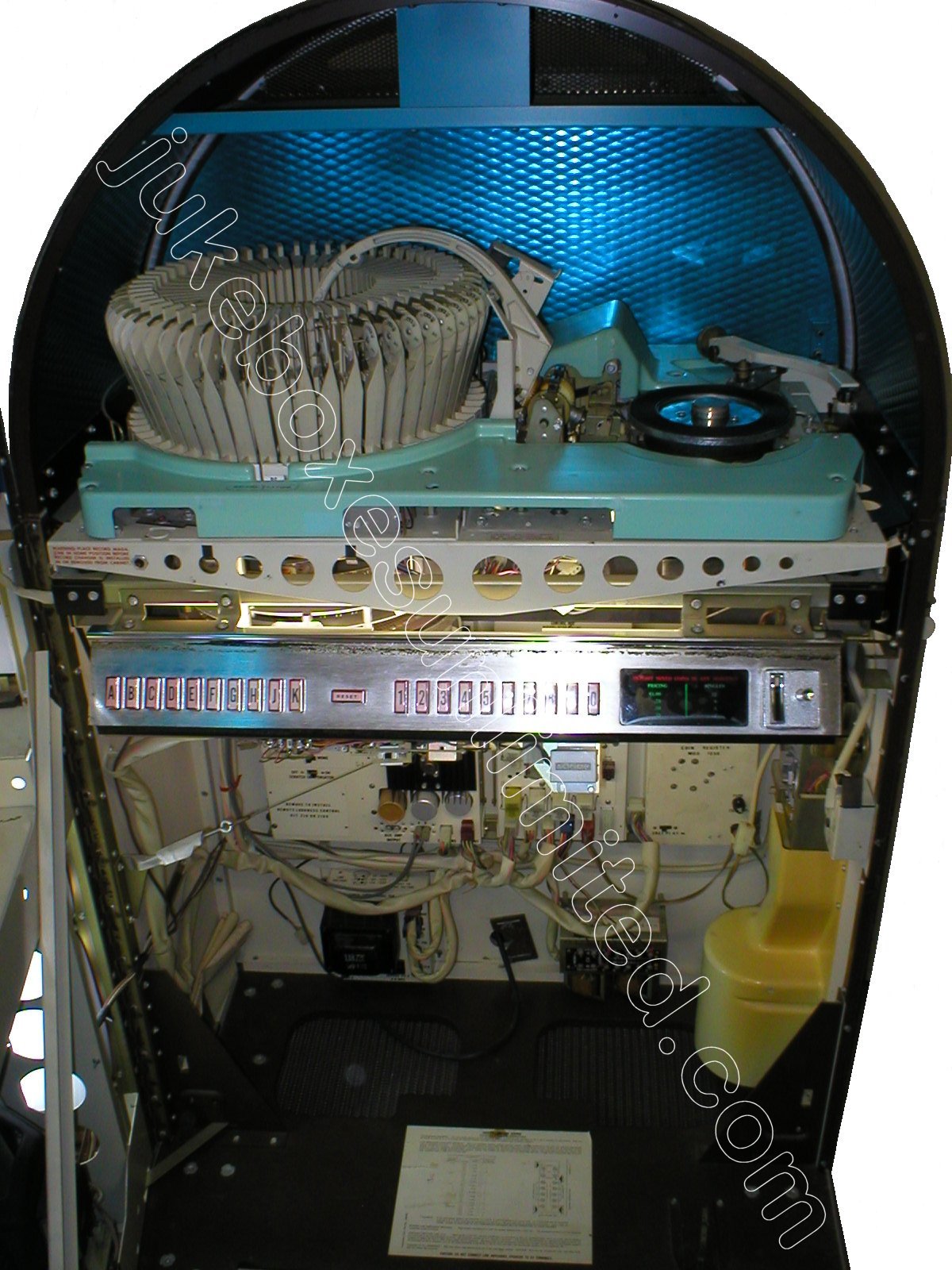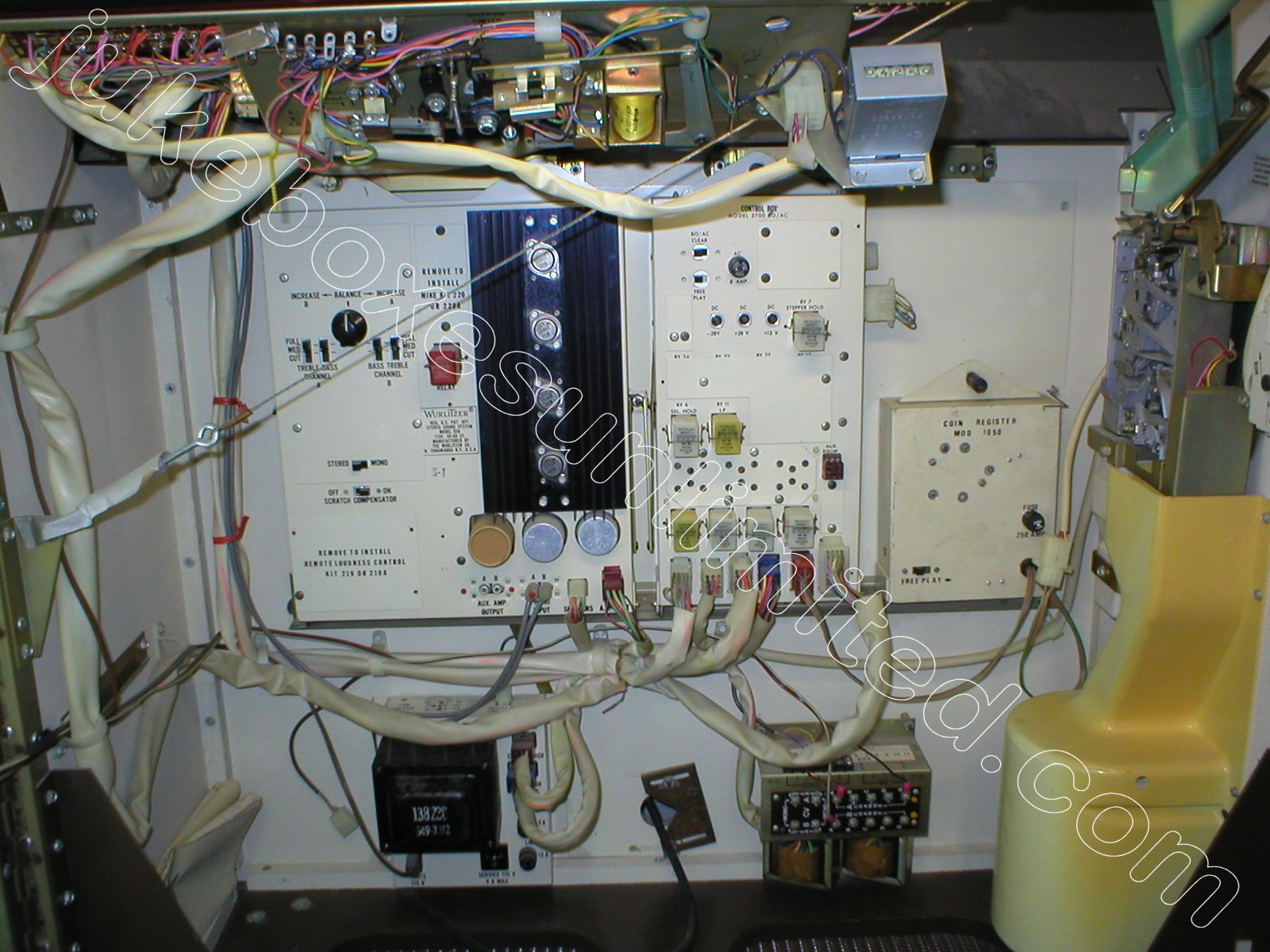 We ship worldwide and to insure proper care we crate the jukeboxes ourselves. Call us with your shipping address and we'll get you a competitive shipping/insurance quote (prices vary according to value and destination), unless you'd like to pick it up or have us deliver it in the Southern California area.
Our experience in servicing jukeboxes bought elsewhere through the Internet is that many sustain some kind of damage in transport. When you buy a jukebox from us we make sure the components inside are properly secured. In some cases we can send you detailed photos and instructions on how to unpack the unit and get it up and running.

"We only sell quality reconditioned jukeboxes that we'll be happy to service in the future.
This we've done since 1971."



If you're interested in any of our other jukeboxes call us at:
1-818-366-9400, 10AM-6PM P.S.T. Mon.-Sat. or e-mail us: Info@JukeboxesUnlimited.com.

For jukebox rental information in the Los Angeles area visit Jukeboxes For Rent ®.