Established 1971
Los Angeles, CA 91394
1-818-366-9400

All of our jukeboxes have been professionally reconditioned
and come with a full one year parts warranty,
excluding transportation.

We ship worldwide.


1992 Wurlitzer
CD Jukebox
Model "OMT" (One More Time)
Over 1,500 Selections*
SOLD!
Now enjoying the California coast in Carmel.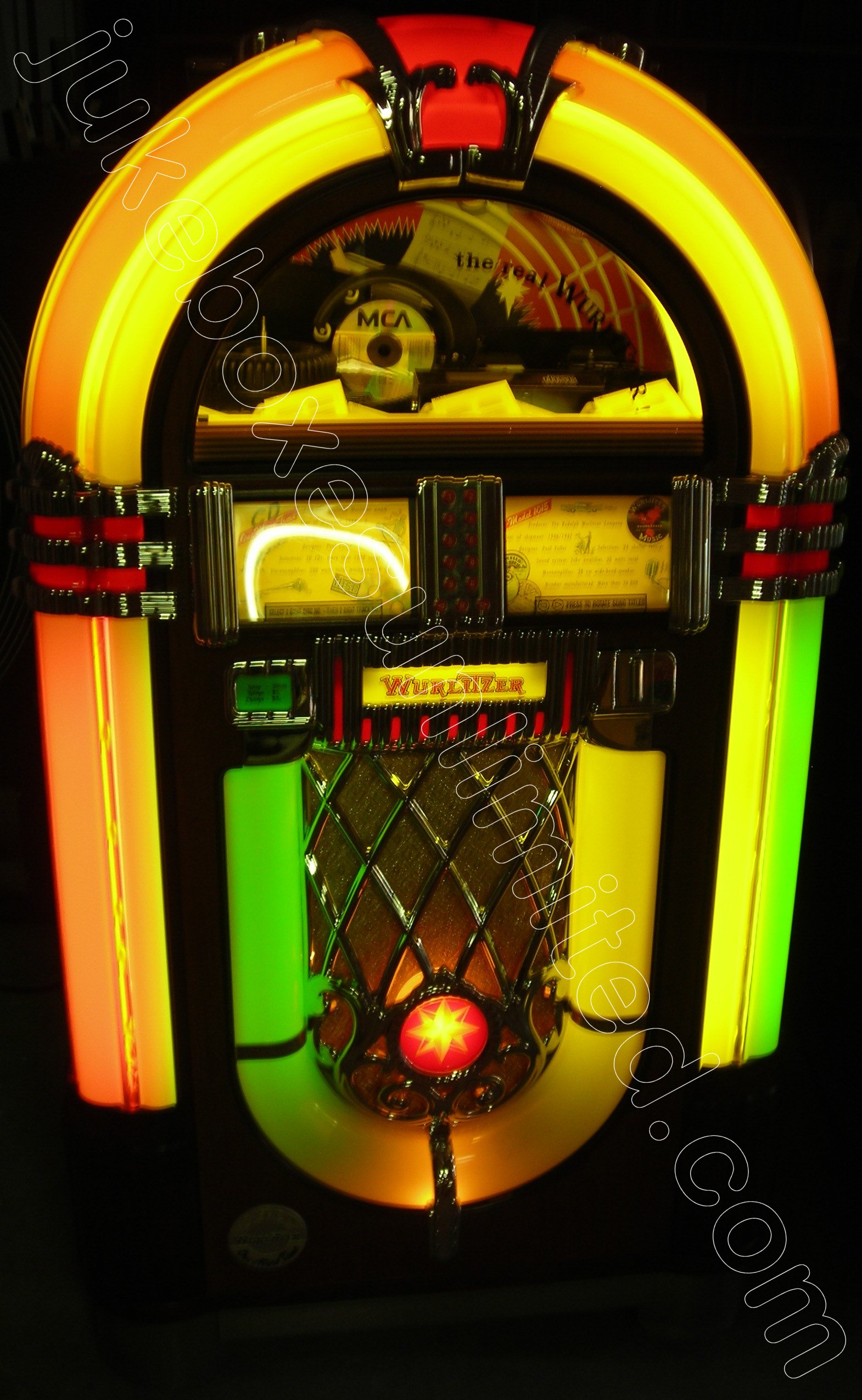 OMT is short for "One More Time" and refers to the Wurlitzer Model 1015 "Bubbler", originally made by Wurlitzer in 1946. Wurlitzer might end up being the last one making CD jukes before long. These are great machines and if you can only have one juke to your name, this should be the one. Classic looks, great sound and exceptional dependability. Not to mention a couple of thousand tunes.
Through the years, we've sold hundreds of these machines to homes. They only develop one problem after a dozen years or so. It's a plastic piece that splits but we now install an aluminum replacement part we machine ourselves.
We sold this particular unit new to a gentleman in the music business back in 1992 (copy of original invoice on file). It went into his home, so didn't get the play that commercial use would give it. We got it back and did preventive maintenance on it just to be safe.
When it came into the shop, we realized how much better built this era Wurlitzer is compared to a new one. Through the years even Wurlitzer has done what most manufacturers do, and that is to try to save a buck. Personally, we'd rather have this baby then a new one. In fact, it could very well pass as new in the condition it's in. It's practically perfect.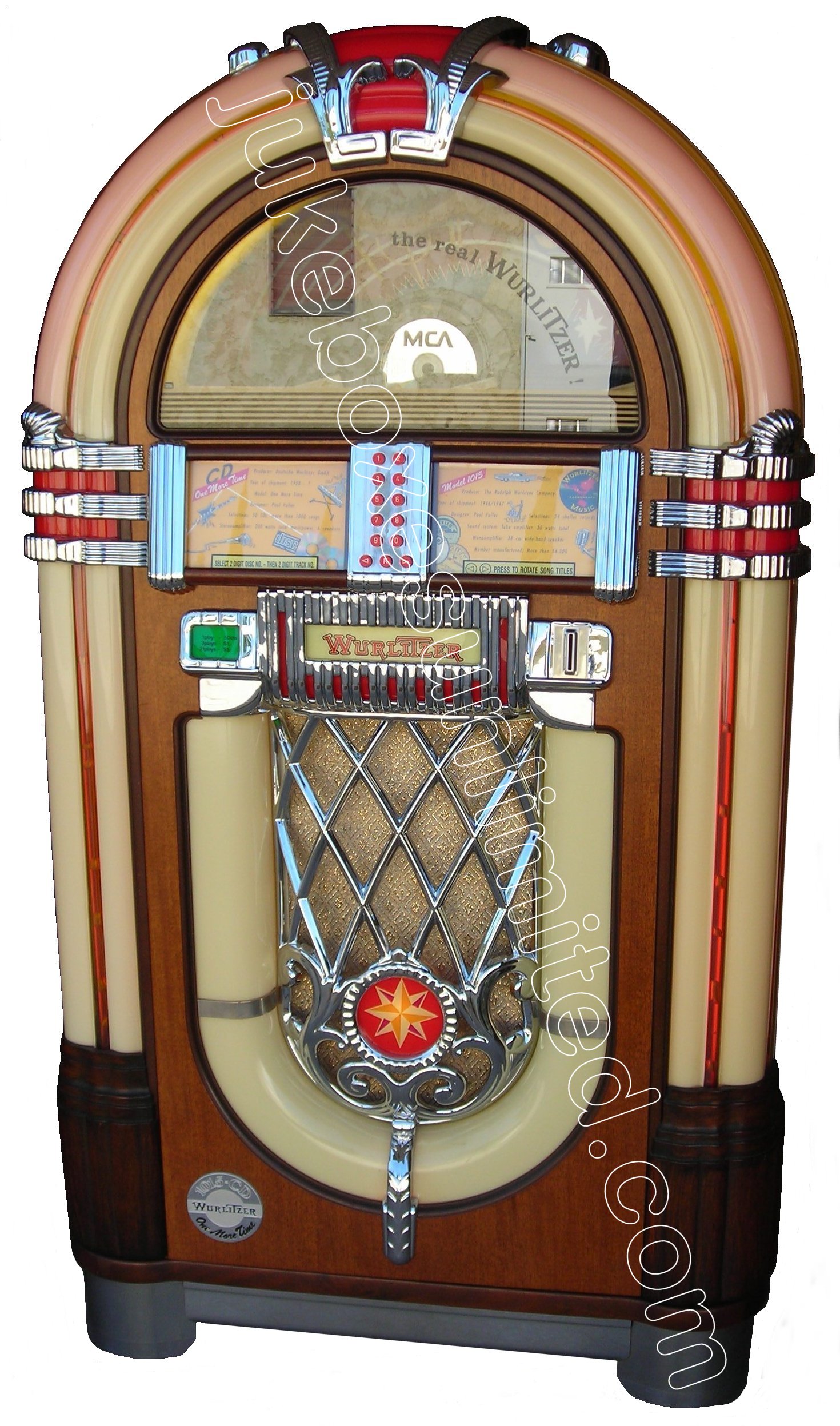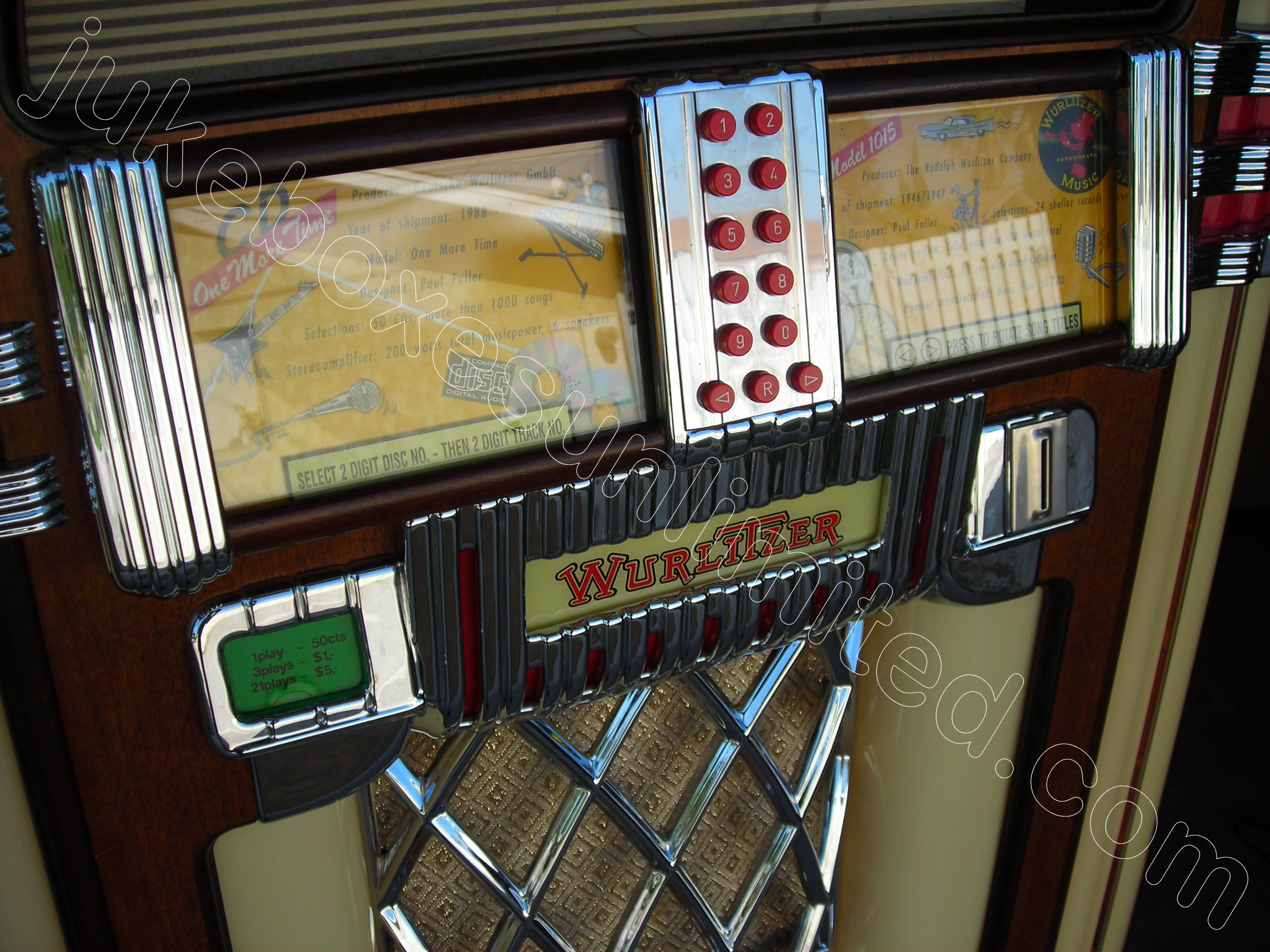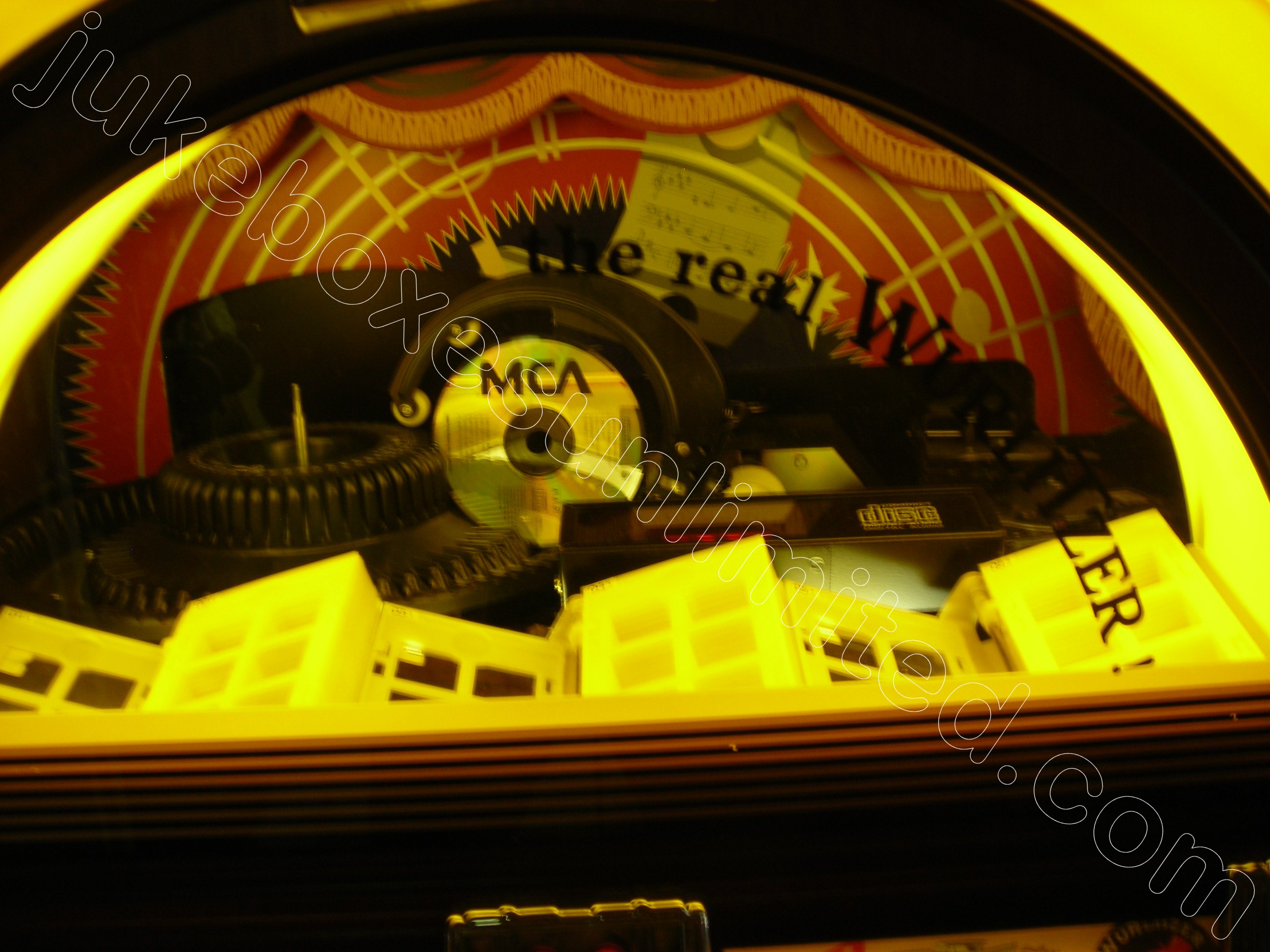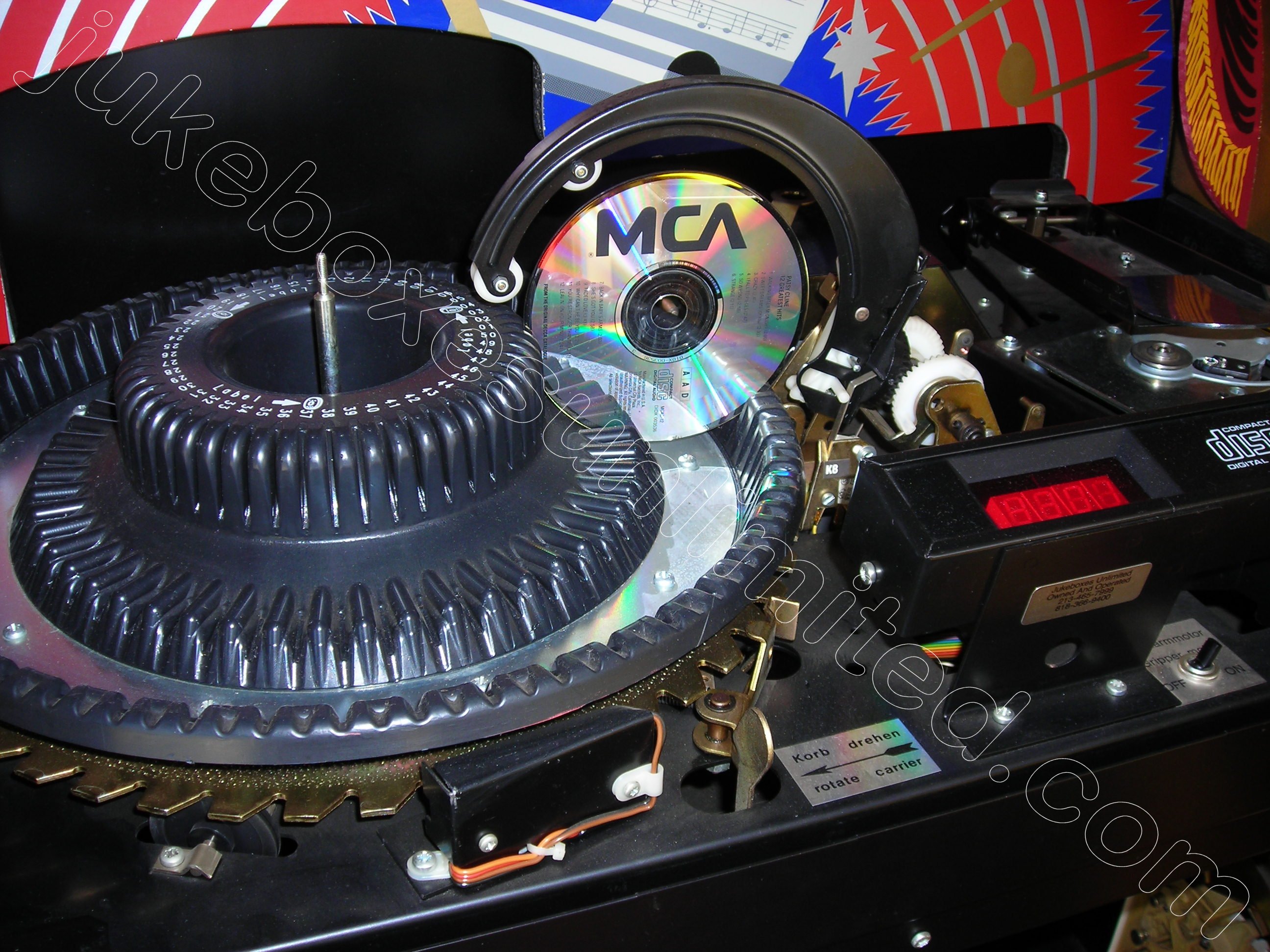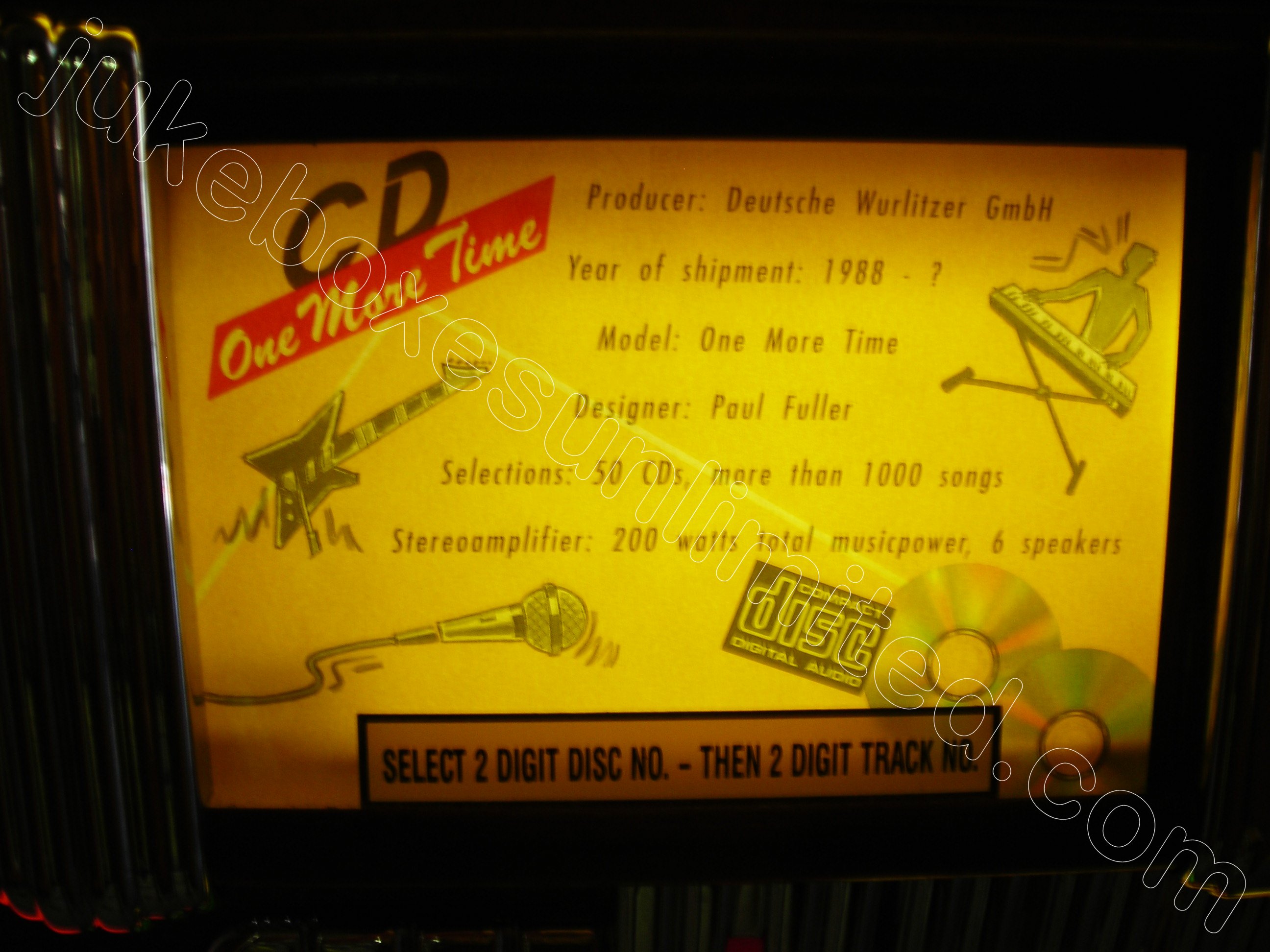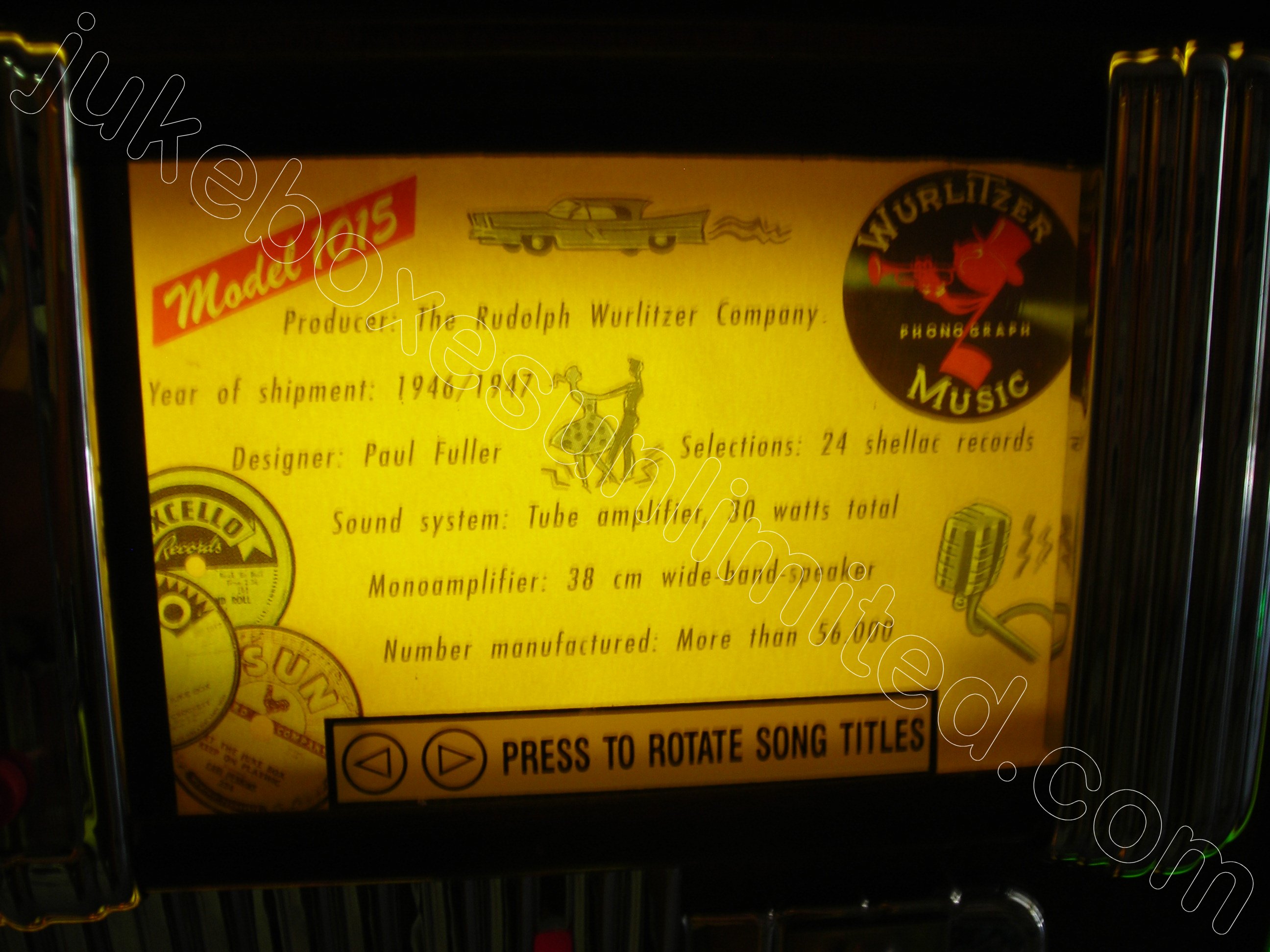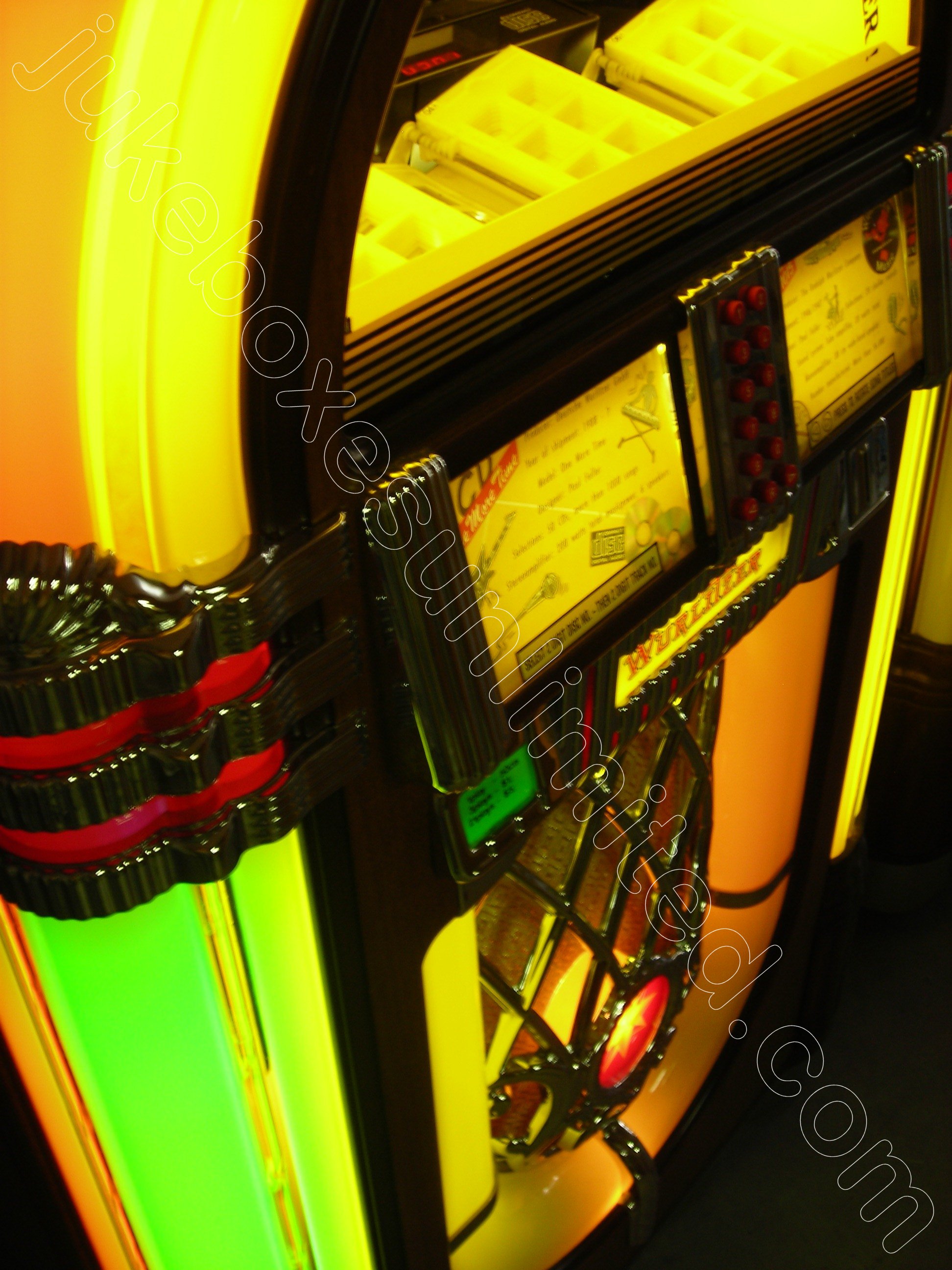 * Selection count varies with number of tracks per cd used in jukebox.
We ship worldwide and to insure proper care we crate the jukeboxes ourselves. Call us with your shipping address and we'll get you a competitive shipping/insurance quote (prices vary according to value and destination), unless you'd like to pick it up or have us deliver it in the Southern California area.
Our experience in servicing jukeboxes bought elsewhere through the Internet is that many sustain some kind of damage in transport. When you buy a jukebox from us we make sure the components inside are properly secured. In some cases we can send you detailed photos and instructions on how to unpack the unit and get it up and running.

"We only sell quality reconditioned jukeboxes that we'll be happy to service in the future.
This we've done since 1971."



If you're interested in any of our other jukeboxes call us at:
1-818-366-9400, 10AM-6PM P.S.T. Mon.-Sat. or e-mail us: Info@JukeboxesUnlimited.com.

For jukebox rental information in the Los Angeles area visit Jukeboxes For Rent ®.