JUKEBOXES UNLIMITED.com®
Established 1971
Los Angeles, CA 91394
1-818-366-9400

This is a "brand new" jukebox and includes
a full one year parts warranty.

We ship worldwide.



2013 Wurlitzer
45 - RPM Jukebox
Model "OMT"
"One More Time"
100 Selections

"Possibly the VERY LAST NEW 45 - RPM Wurlitzer available in America today."

SOLD!
Newcastle, Australia down under for me.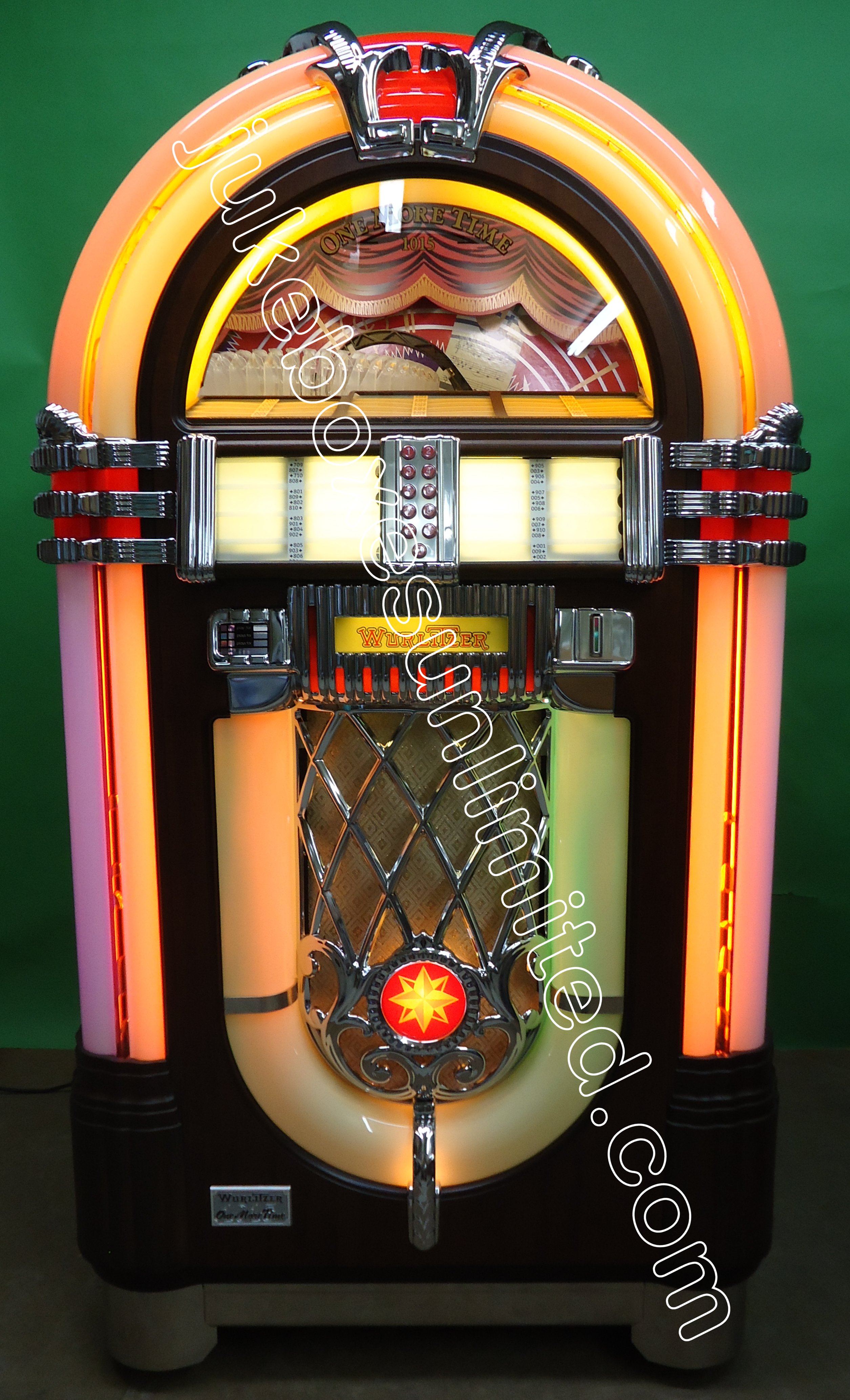 The relationship between WURLITZER and JUKEBOXES UNLIMITED ® goes back more than 4 decades.
When Wurlitzer in the US found itself struggling to keep going after introducing the disastrous 1970 Statesman 3400 model, rife with problems, things took a turn for the worst.
During prior years I had built up a communicative relationship with a number of folks at the North Tonawanda, NY plant who expressed their interest and enthusiasm regarding my restoring old jukes for sales to the public on a large scale. Before word leaked out of Wurlitzers eminent demise, I was contacted by a friend at the factory who felt that any day they'd all be locked out of the building for good and unable to take much away.
So he sent me huge boxes of brochures & literature for all the product lines Wurlitzer made through the years. He said he had personally collected this literature for years and wanted to give them to someone who would appreciate and put them to good use.
Now here we are 40 years later and the entire Wurlitzer Company in Germany (owned by Gibson Guitars) has filed for bankruptcy protection and a sad timeline of history is being made yet again.
As close as we are to WURLITZER in both the states and Germany, we have been basically kept in the dark regarding what's actually going on. In the meantime we are traipsing around the U.S. attempting to buy up all the parts needed to keep, at least, the reproduction "Bubblers" running for years to come.
In a twist of faith/luck we've acquired what we understand is the very last NEW 45 rpm Wurlitzer "bubbler" in the country. We've already sold the second to the last one to a client in London.
This very last unit was produced in January 2013. The serial number tells us that this is the very last 45 rpm machine off the production line in Germany still available NEW in America. Now here's something interesting we've learned with the last machines coming out of the plant in Germany: Most likely due to budget restraints and suppliers not being paid, not all parts are available. Thus in some cases were seeing the wrong speakers installed and a lower quality of cartridge too, and both affect the sound dramatically.
We can fix these problems since we've already bought up some of the correct components. It's called foresight. Remember, we're the ones who bought the entire parts department from the Chicago Seeburg Factory when it shut down back in 1980.
So how would you like to have the bragging rights of owning what we believe is the very last new 45 RPM Wurlitzer "Bubbler" in America or the World for that mater? Hell it should be going into the Smithsonian!
We also install Bluetooth systems allowing you to play all your tunes from your phone, tablet, computer etc. through Wurlitzer's fantastic sound system.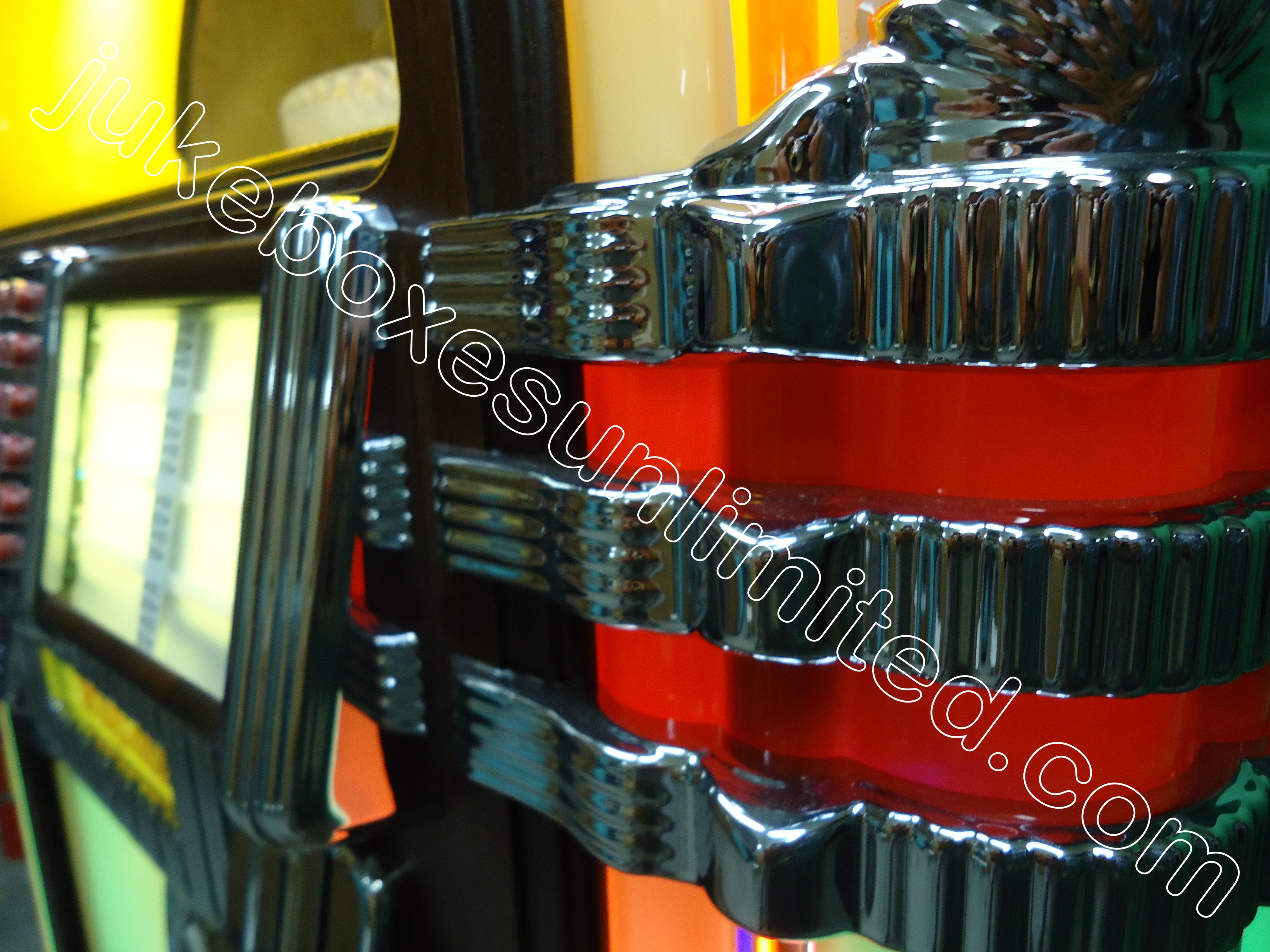 I am always being asked this question: "If you could only have one jukebox in your home, which one would it be?" Luckily I can never imagine that happening, but this would be right up there in the top five.
And just so you know, besides being amazingly beautiful with rotating color cylinders, these machines sound great and can get very loud if the occasion arises.
Maybe you should get this one for your next occasion.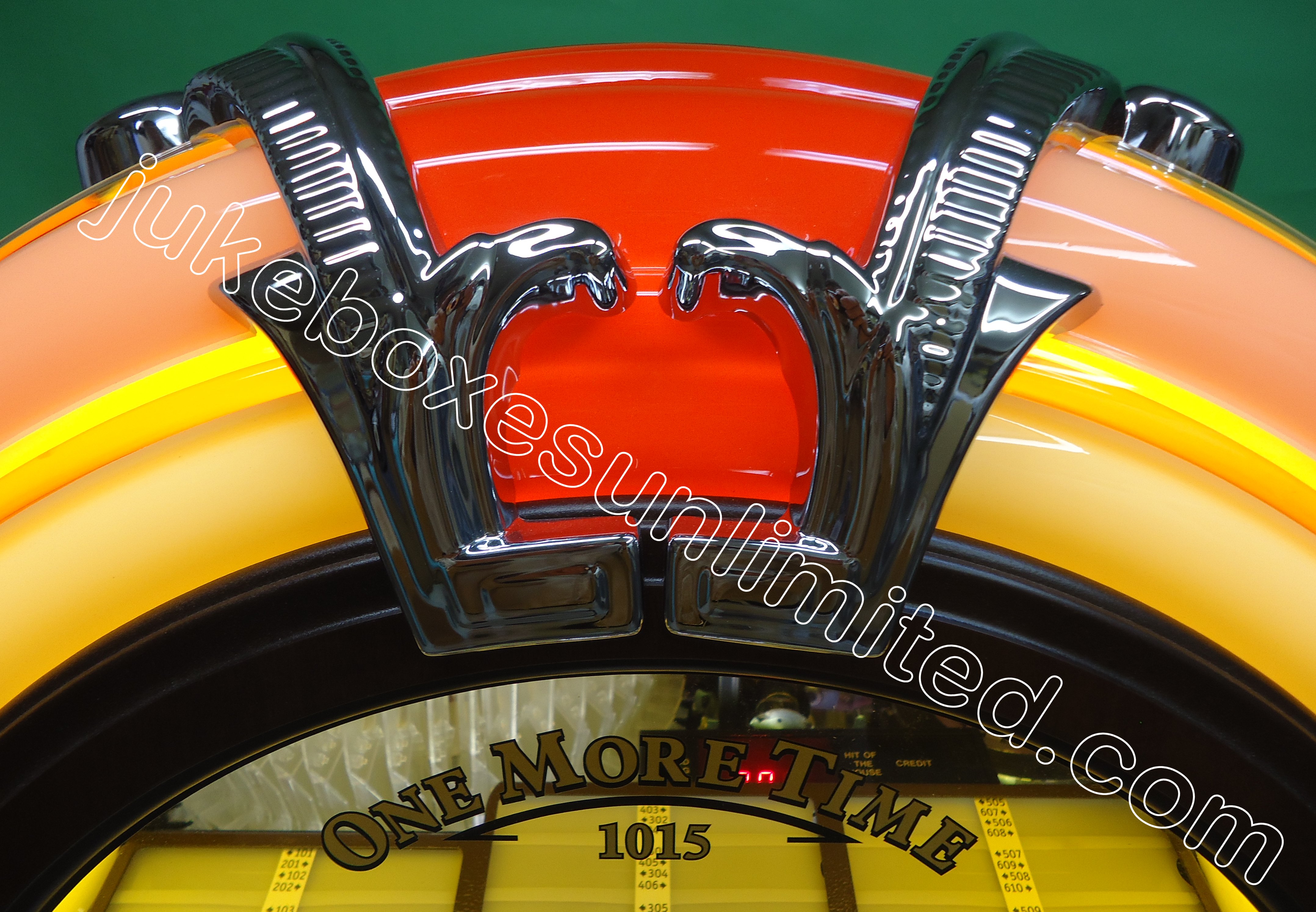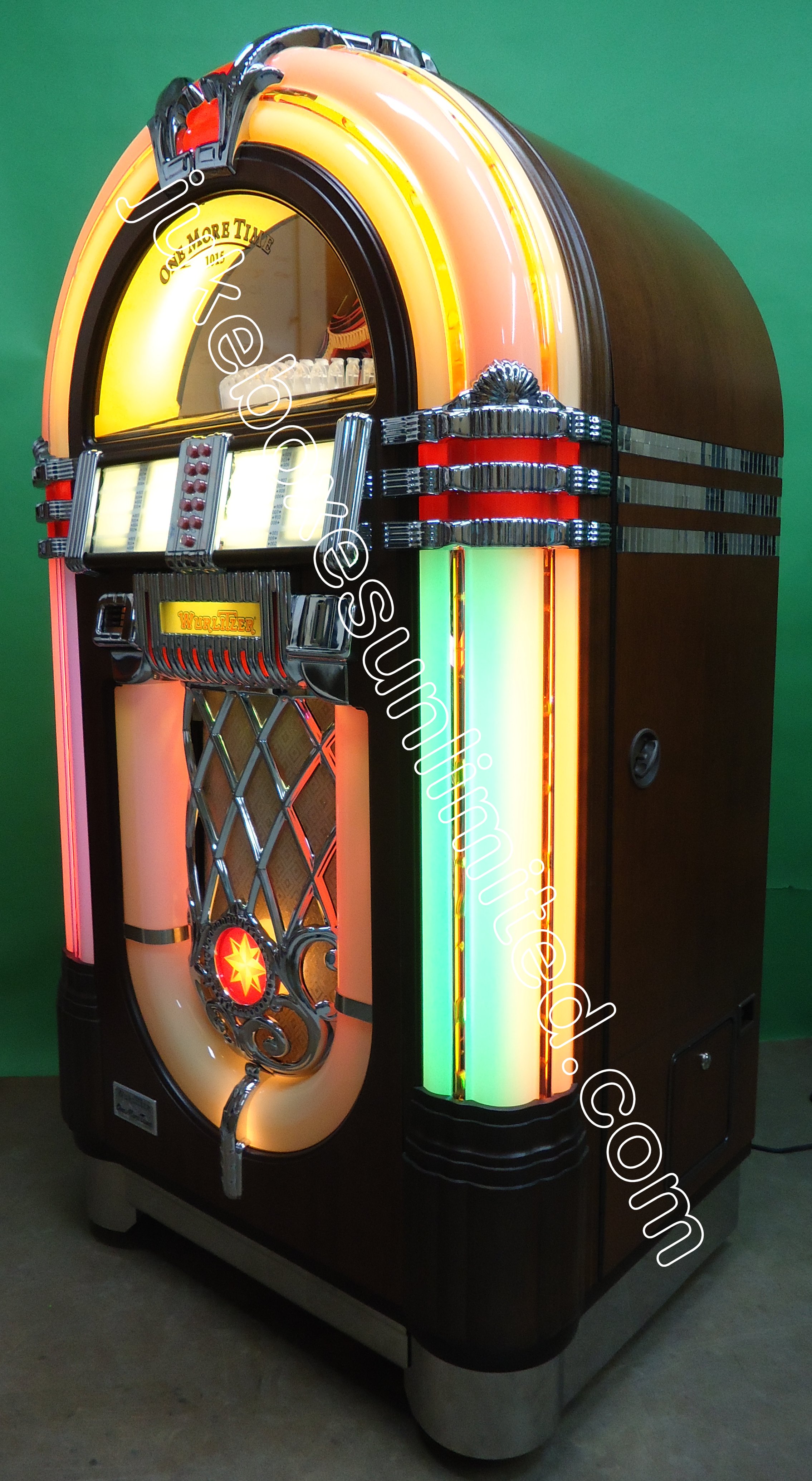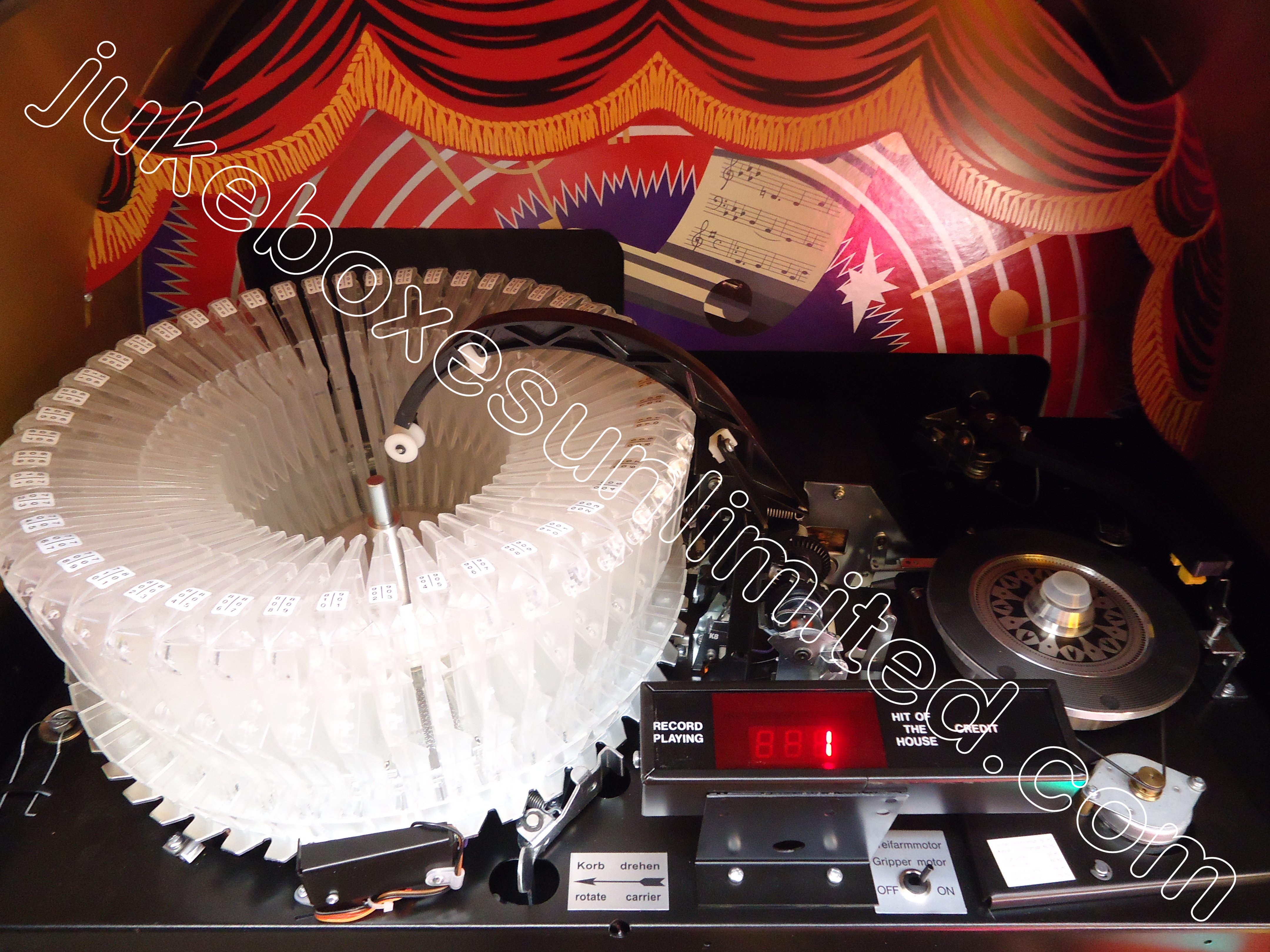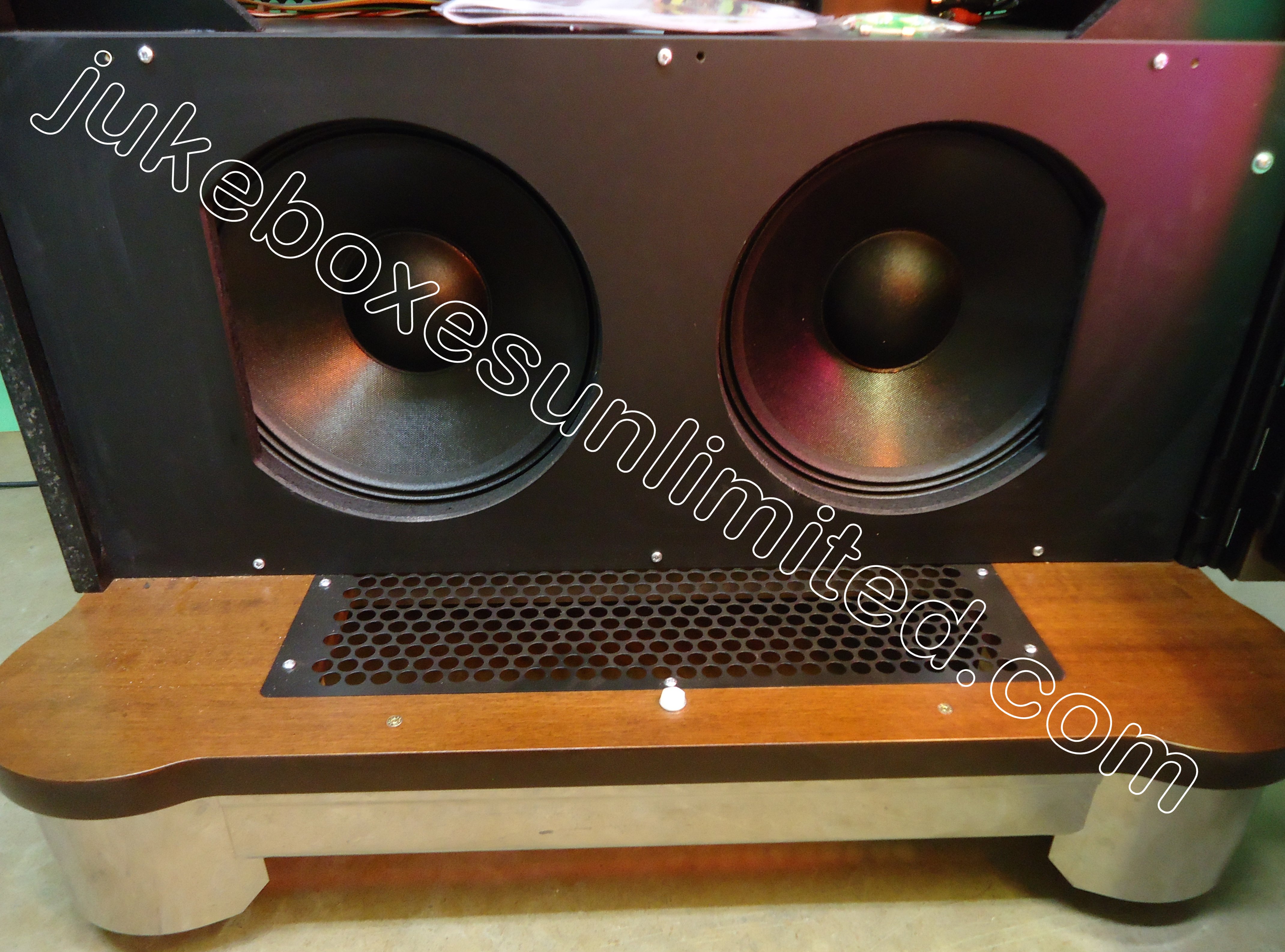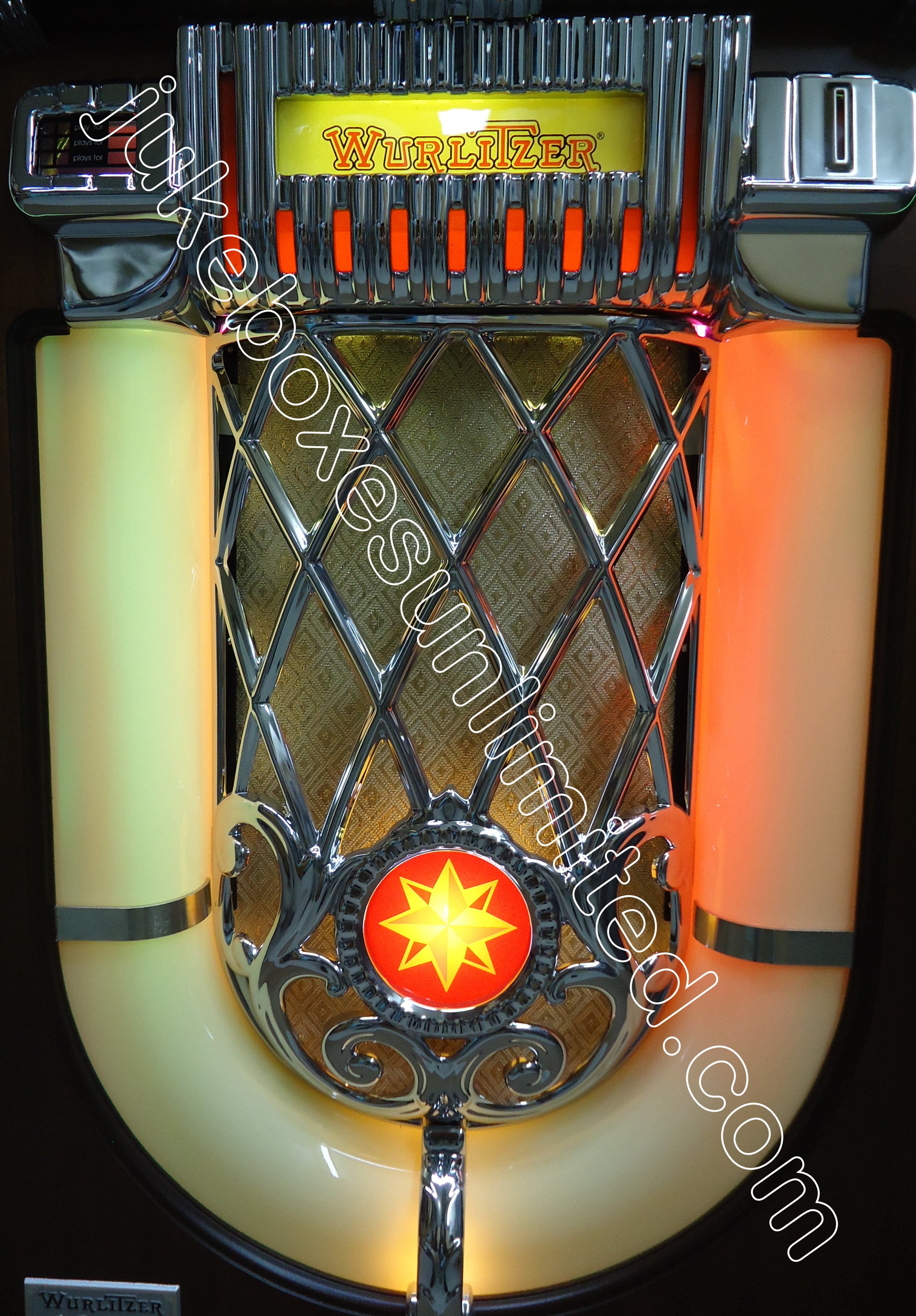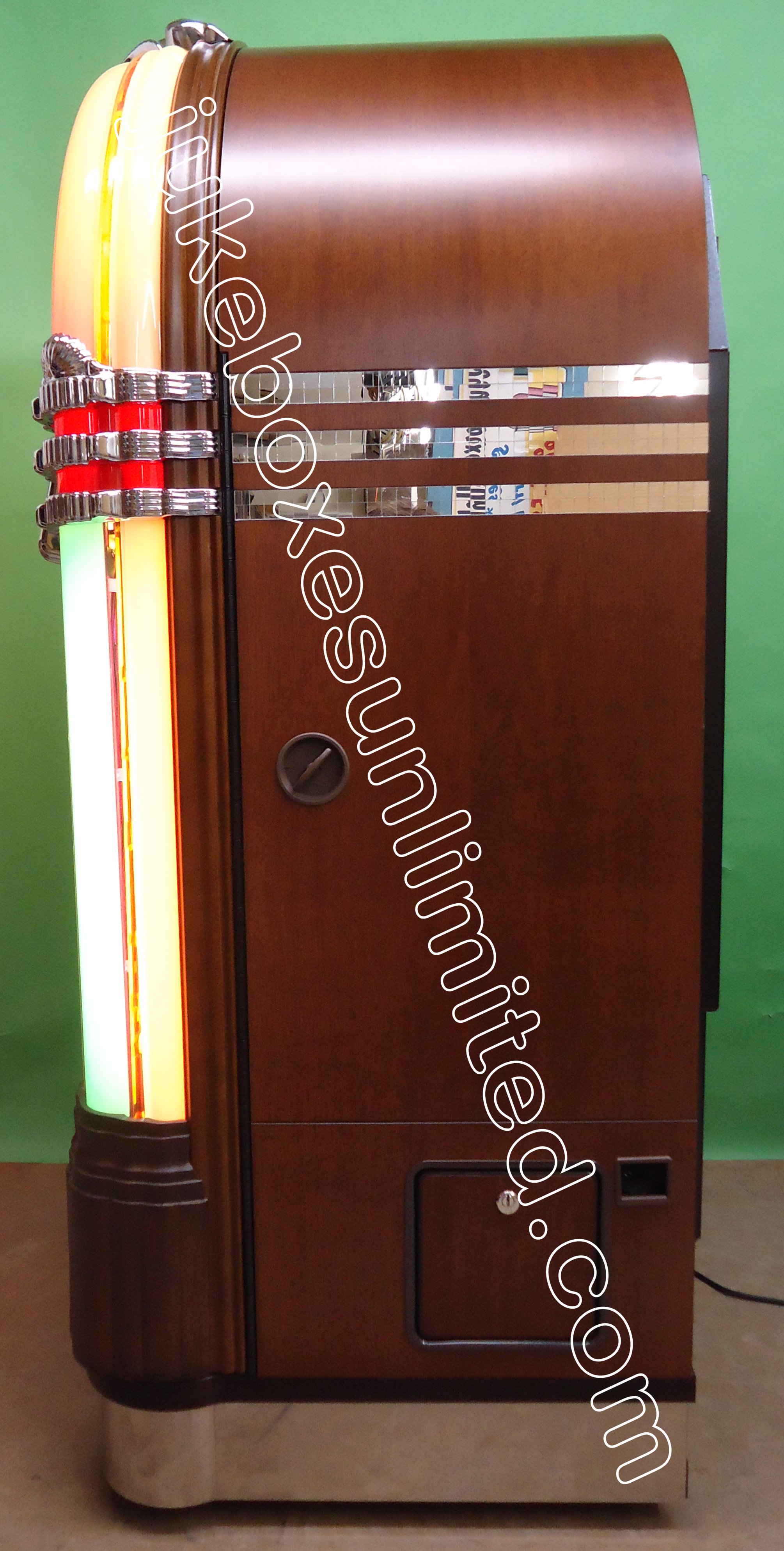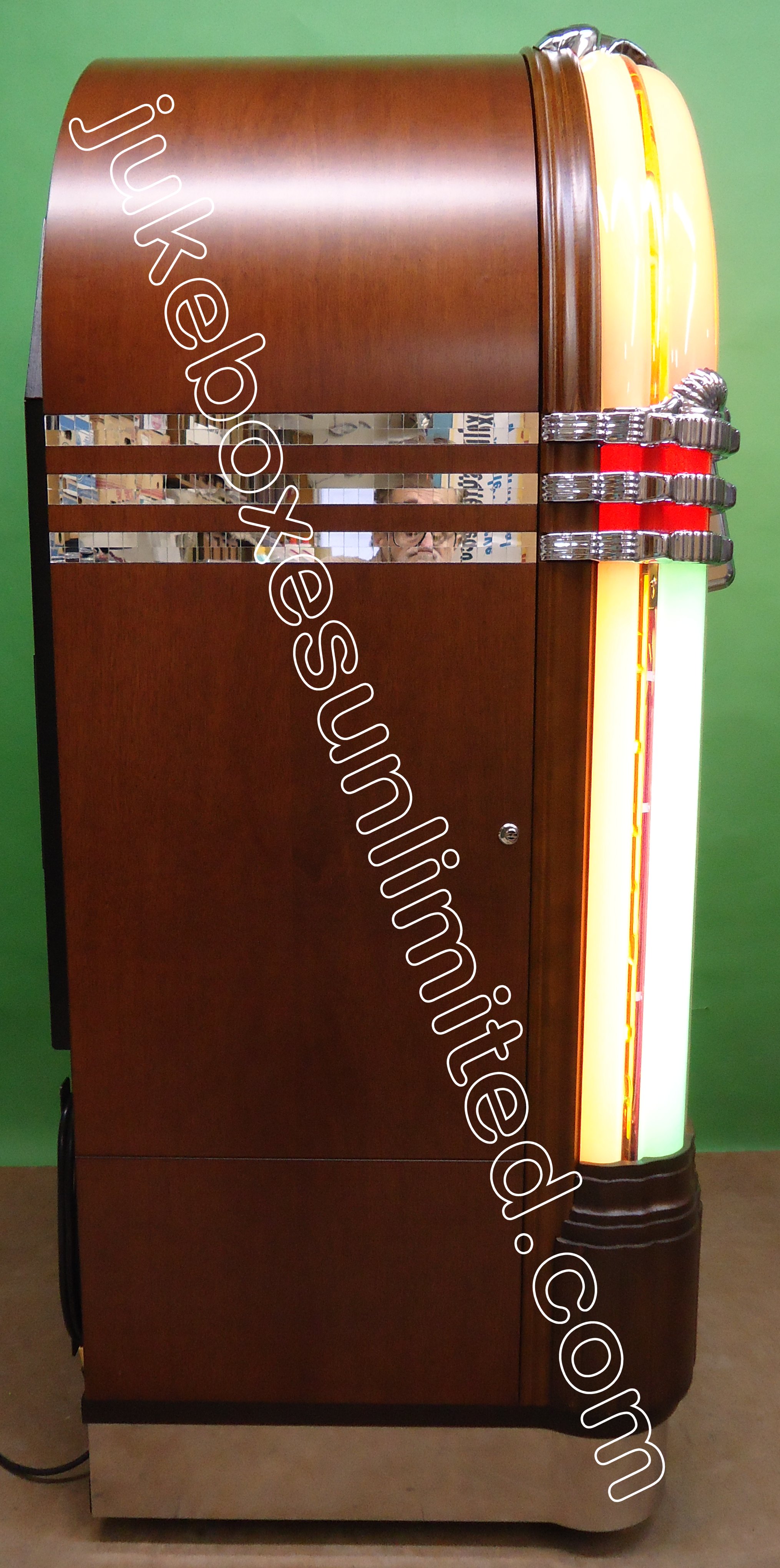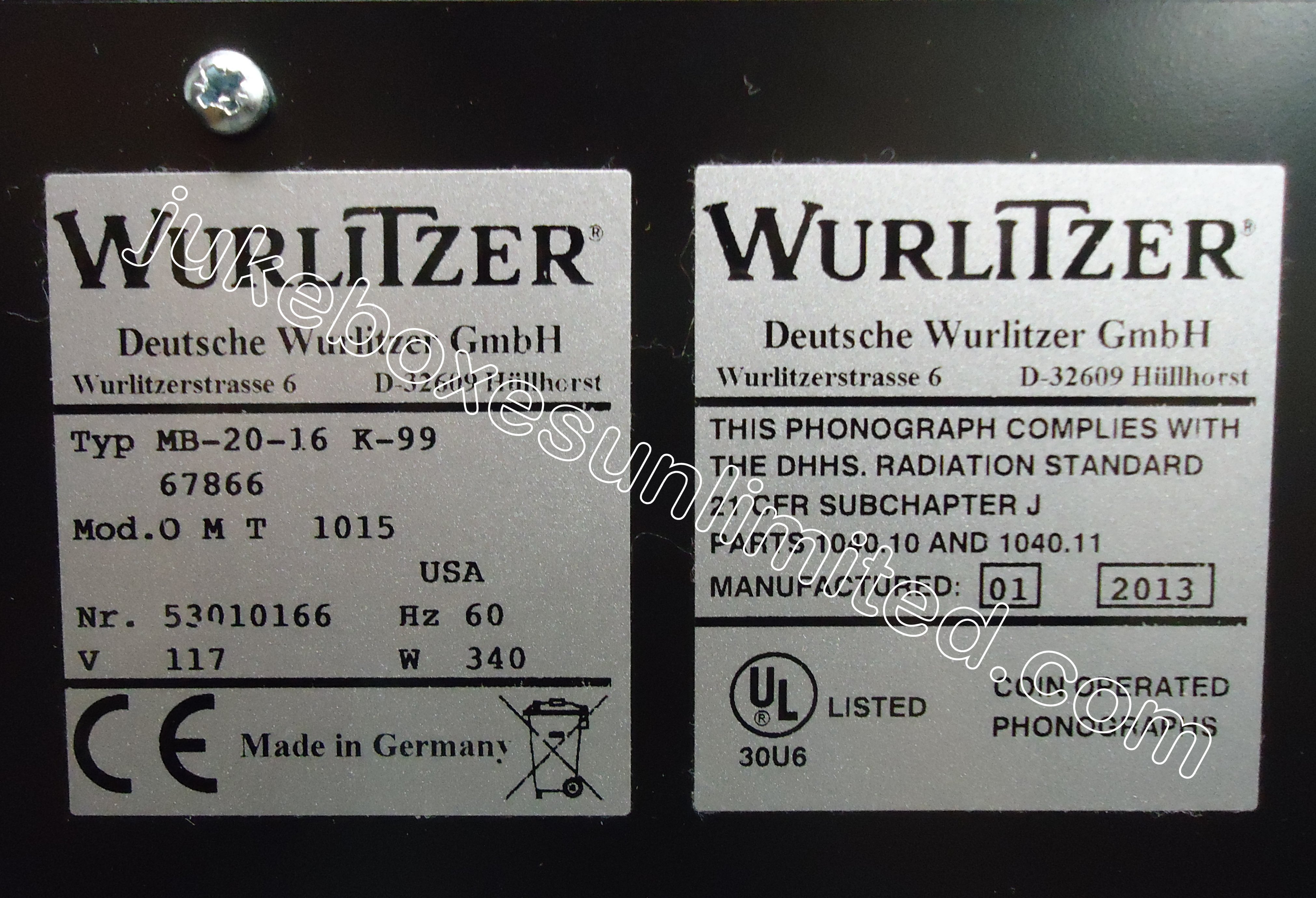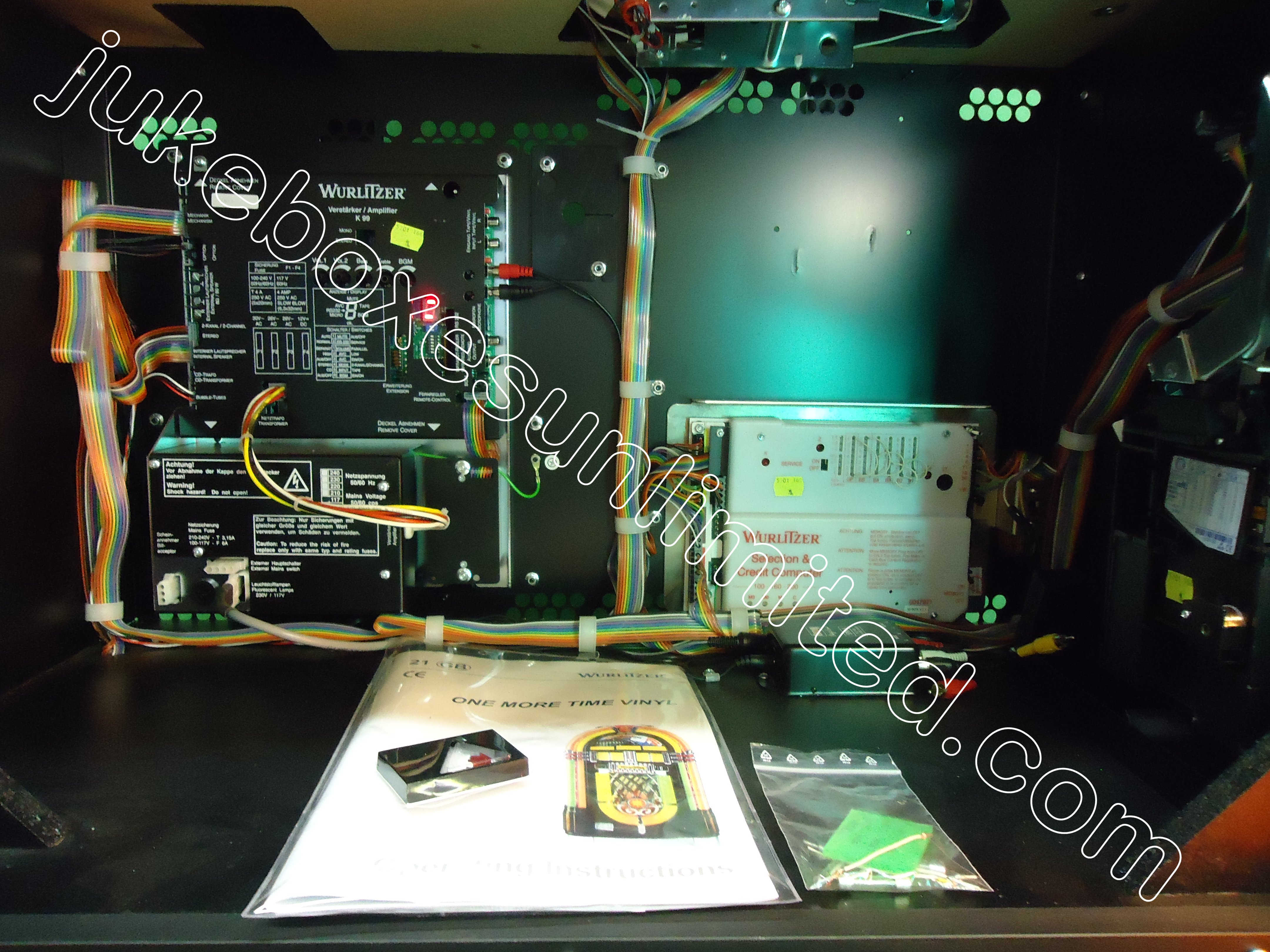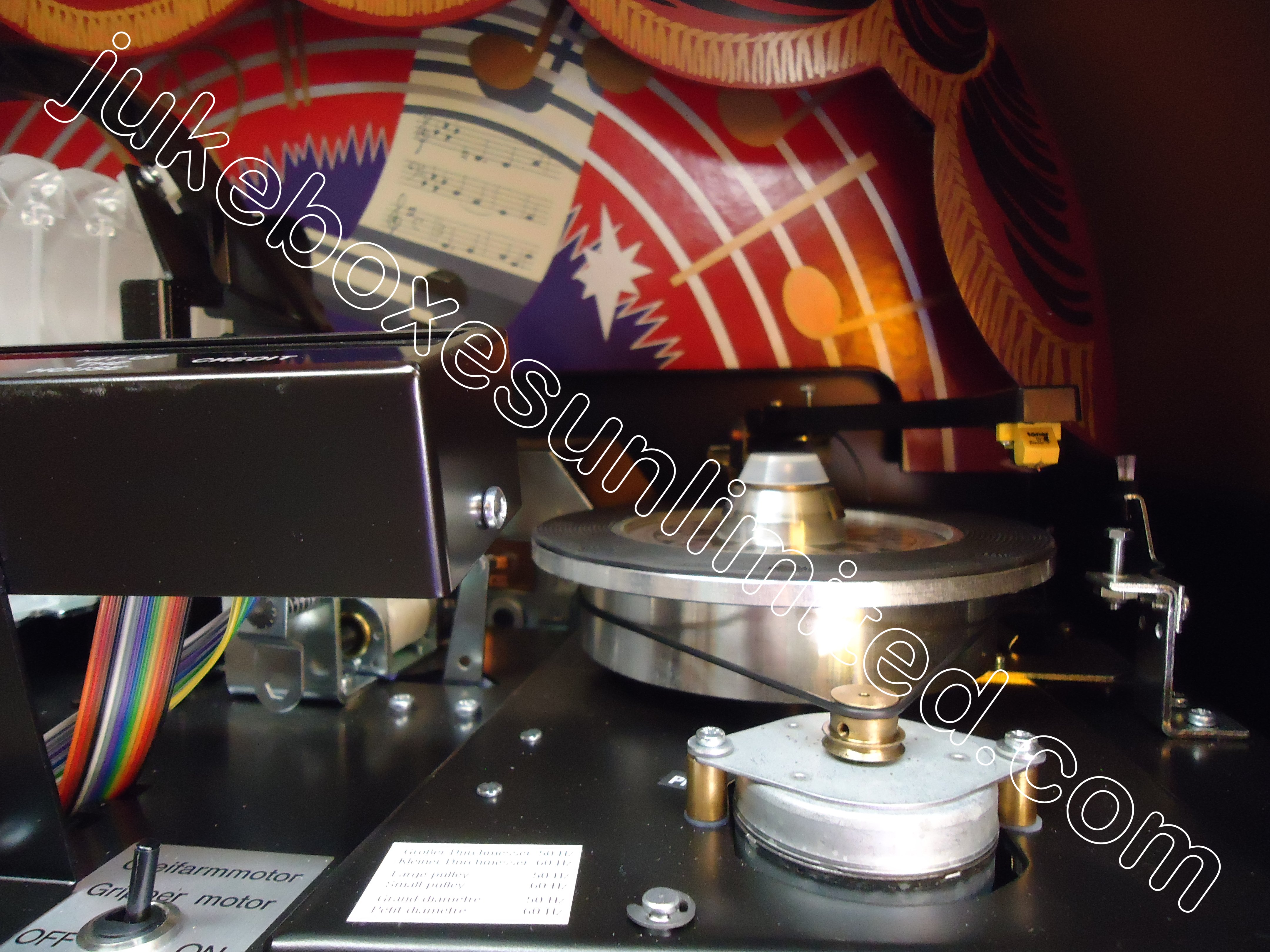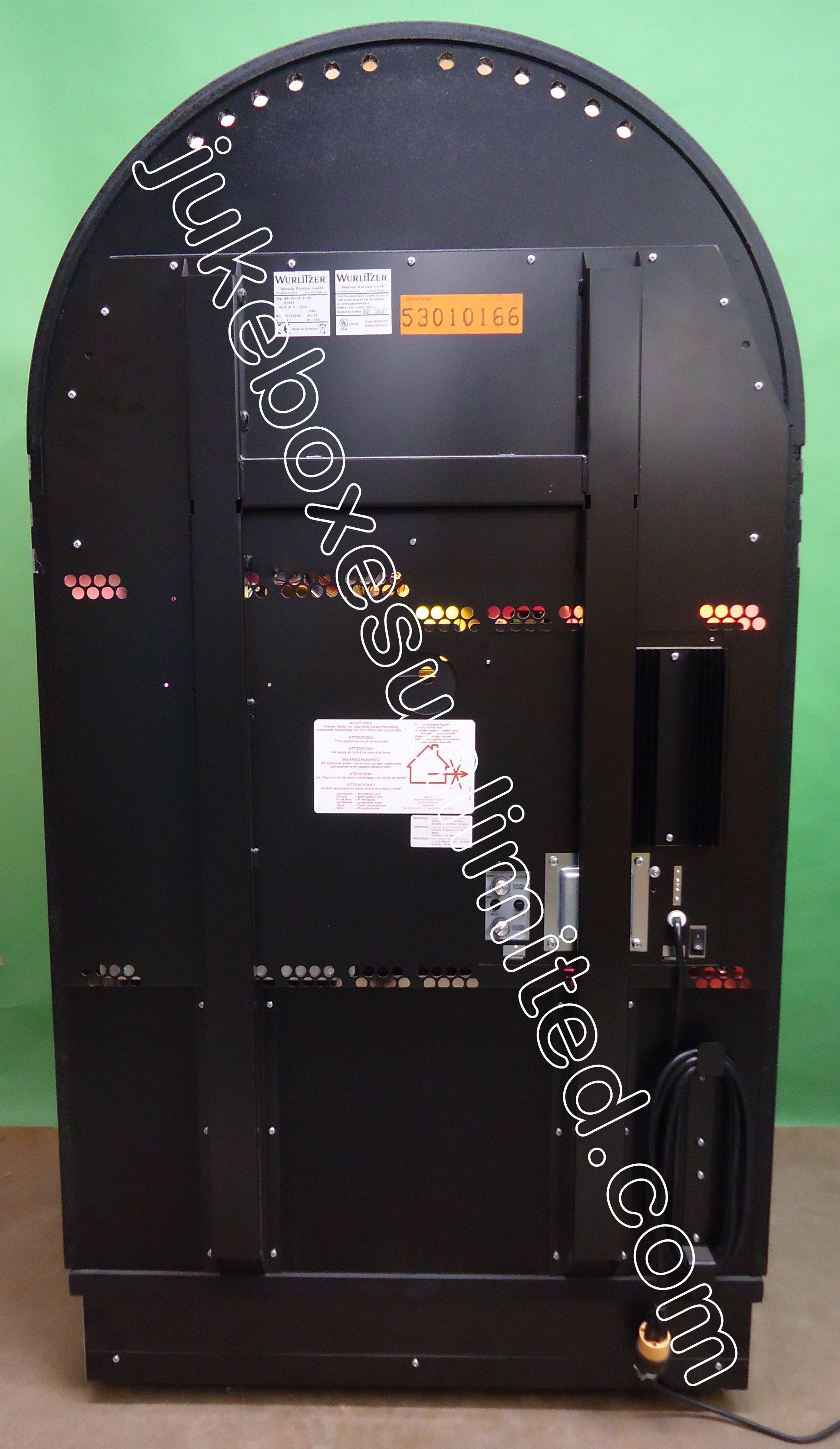 We ship worldwide and to insure proper care we crate the jukeboxes ourselves. Call us with your shipping address and we'll get you a competitive shipping/insurance quote (prices vary according to value and destination), unless you'd like to pick it up or have us deliver it in the Southern California area.
Our experience in servicing jukeboxes bought elsewhere through the Internet is that many sustain some kind of damage in transport. When you buy a jukebox from us we make sure the components inside are properly secured. In some cases we can send you detailed photos and instructions on how to unpack the unit and get it up and running.

"We only sell quality reconditioned jukeboxes that we'll be happy to service in the future.
This we've done since 1971."


If you're interested in this or any of our jukeboxes call us at:
1-818-366-9400, 10AM-6PM P.S.T. Mon.-Sat. or e-mail us: Info@JukeboxesUnlimited.com.

For jukebox rental information in the Los Angeles area visit Jukeboxes For Rent ®.