Established 1971
Los Angeles, CA 91394
1-818-366-9400

All of our jukeboxes have been professionally reconditioned
and come with a full one year parts warranty,
excluding transportation.

We ship worldwide.


1961 Wurlitzer
45 - RPM Jukebox
Model "2500"
200 Selections

SOLD!
Rockin' the birthplace of Buddy Holly, Lubbock, TX.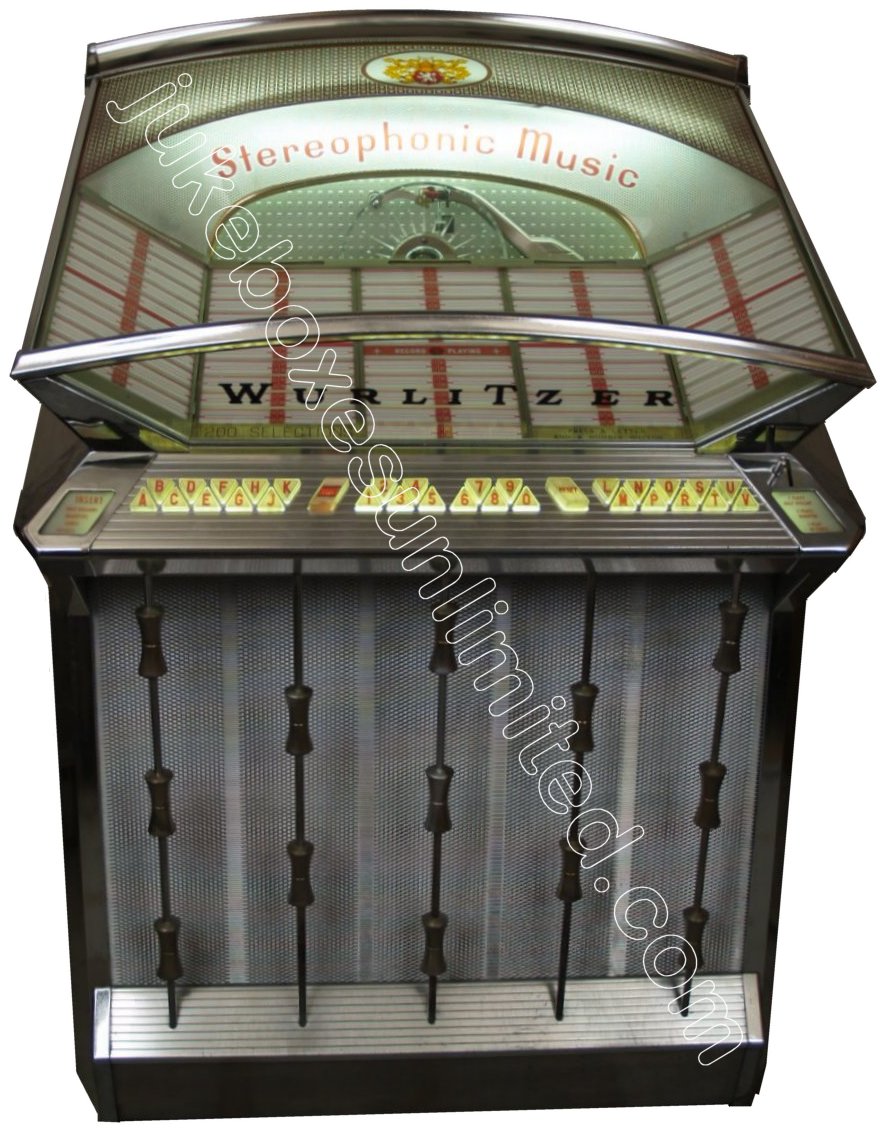 The 2500 series came along at a time when most jukebox manufacturers were beginning to hide their record playing mechanisms as well as the records. This was a transitional period for cabinet style. It was a time when rounded edges gave way to sharp corners. That said, the 2500 still seemed to have a "softer" yet classy look about it with its open, wide and rounded lid glass rounded front corner moldings.
By now, all the manufacturers had caught up with Seeburg in stereo and 200 selections, but by next year they were going to have to play "catch up" again following Seeburg's switch to fully 'solid state' amplifiers. Therefore, the 2500 still had a nice powerful 2 channel, 'tube type' amplifier pushing two 12 - inch woofers and one 5 - inch round mid/high speaker.
This particular unit came from a large catch we made a while back. There was also a 2510 model in the bunch that we "parted out" expecting to need to need it to "rob Peter to pay Paul". However, all we took from the 2510 was the turntable motor and cartridge.
The cabinet is in nice "original" shape and the back doors look practically new. Half the time one or both doors are missing or have been pried open and bent with these models. We set it up to take coins, but it's also easy to switch it to "free play".
This is one very nice, good working, good sounding Wurlitzer.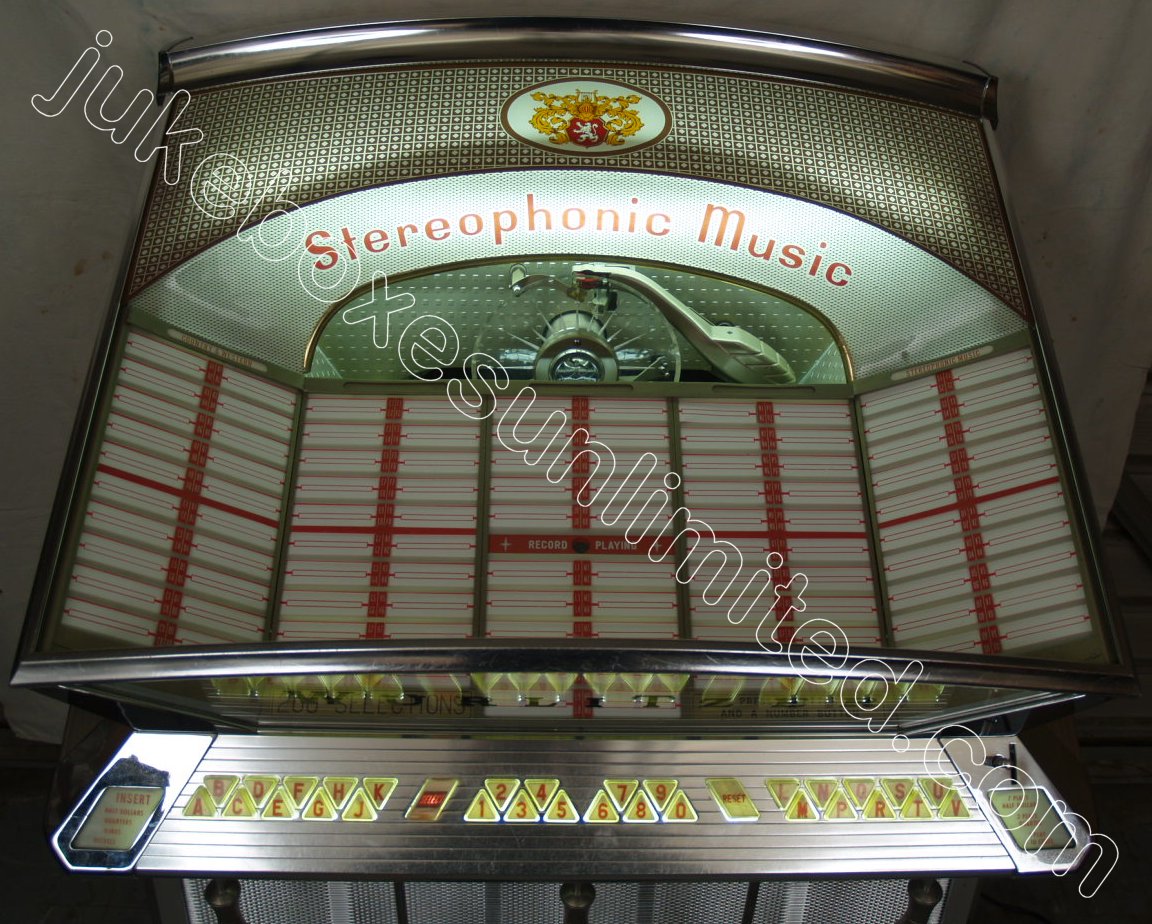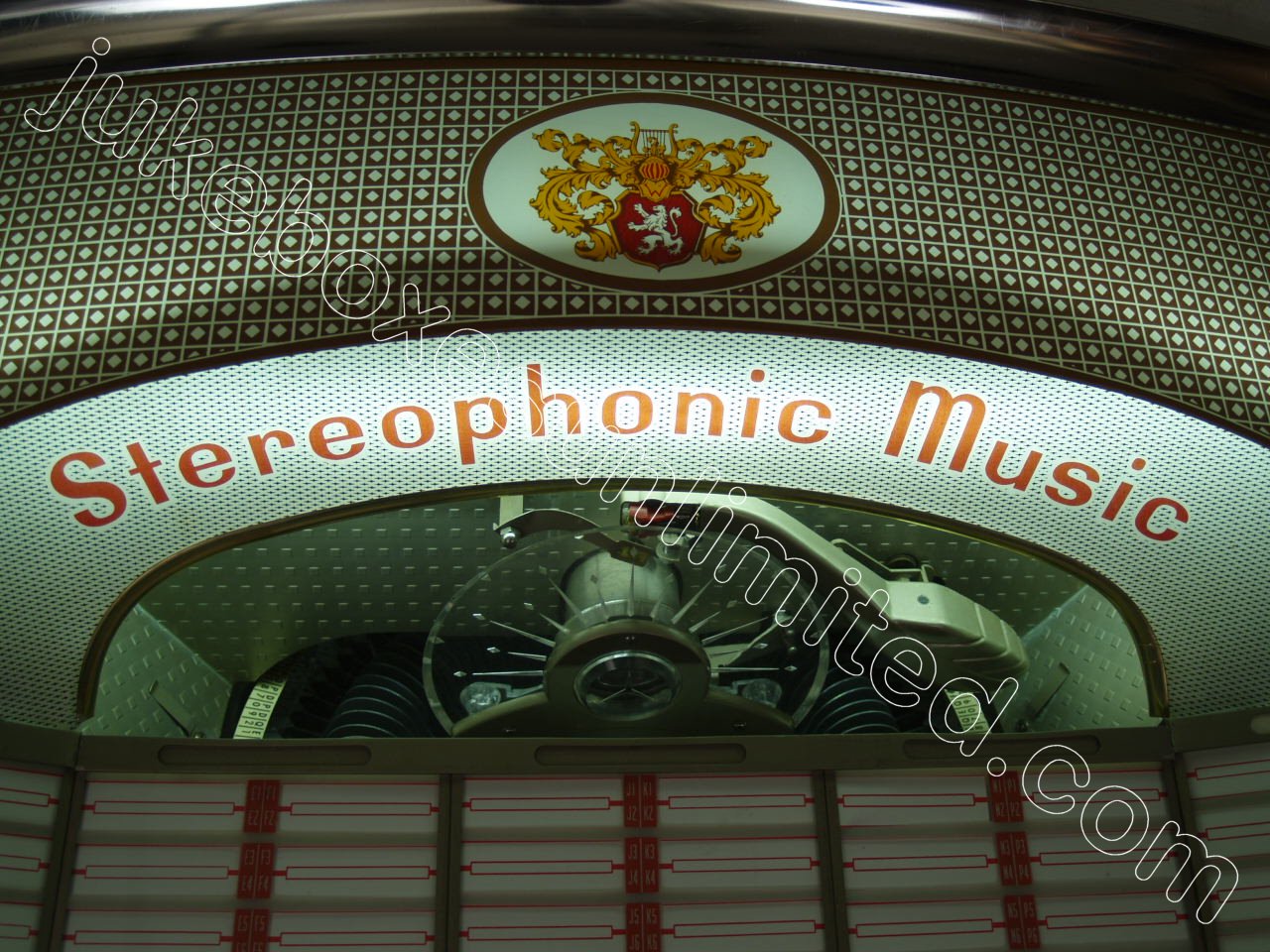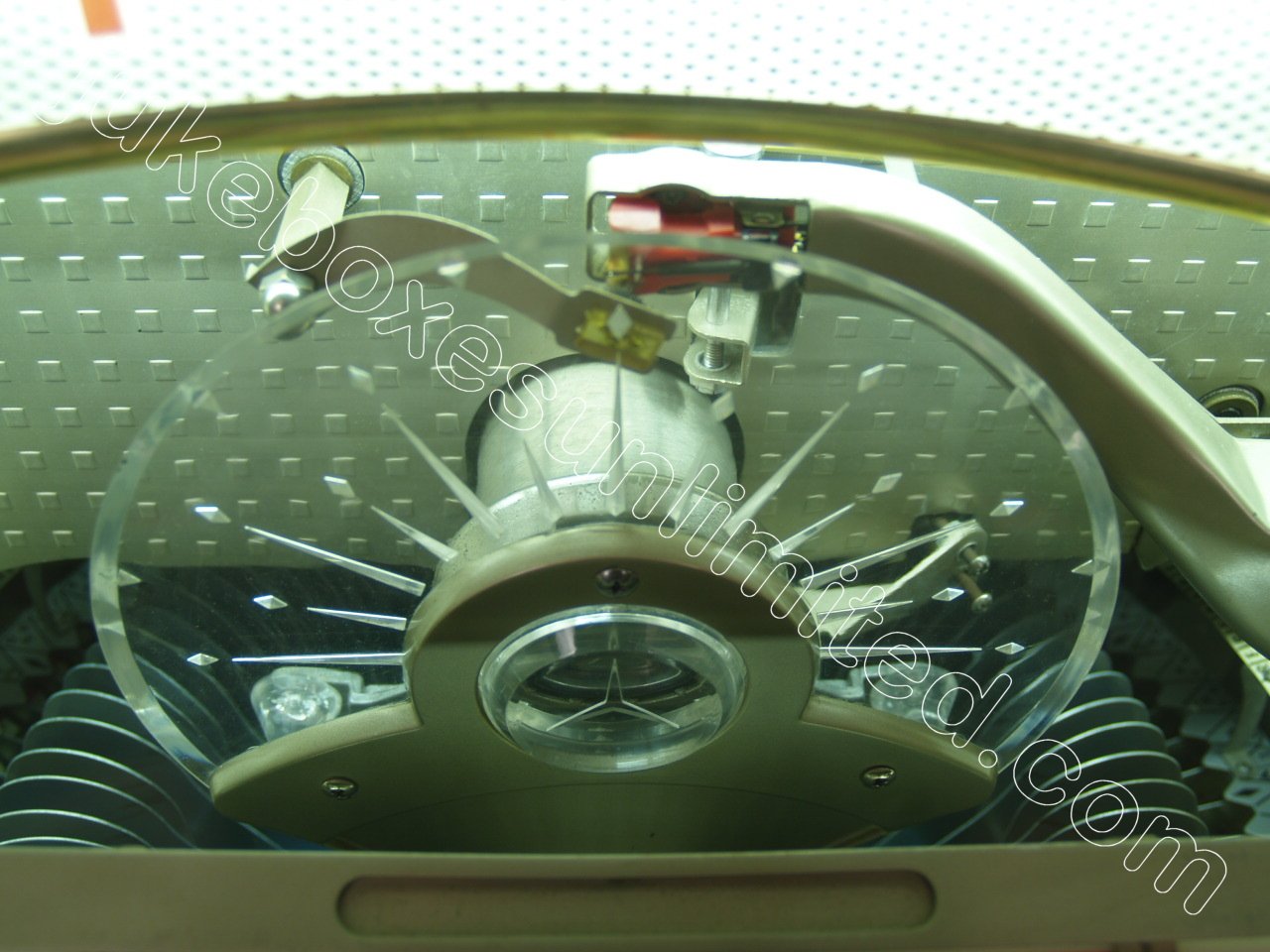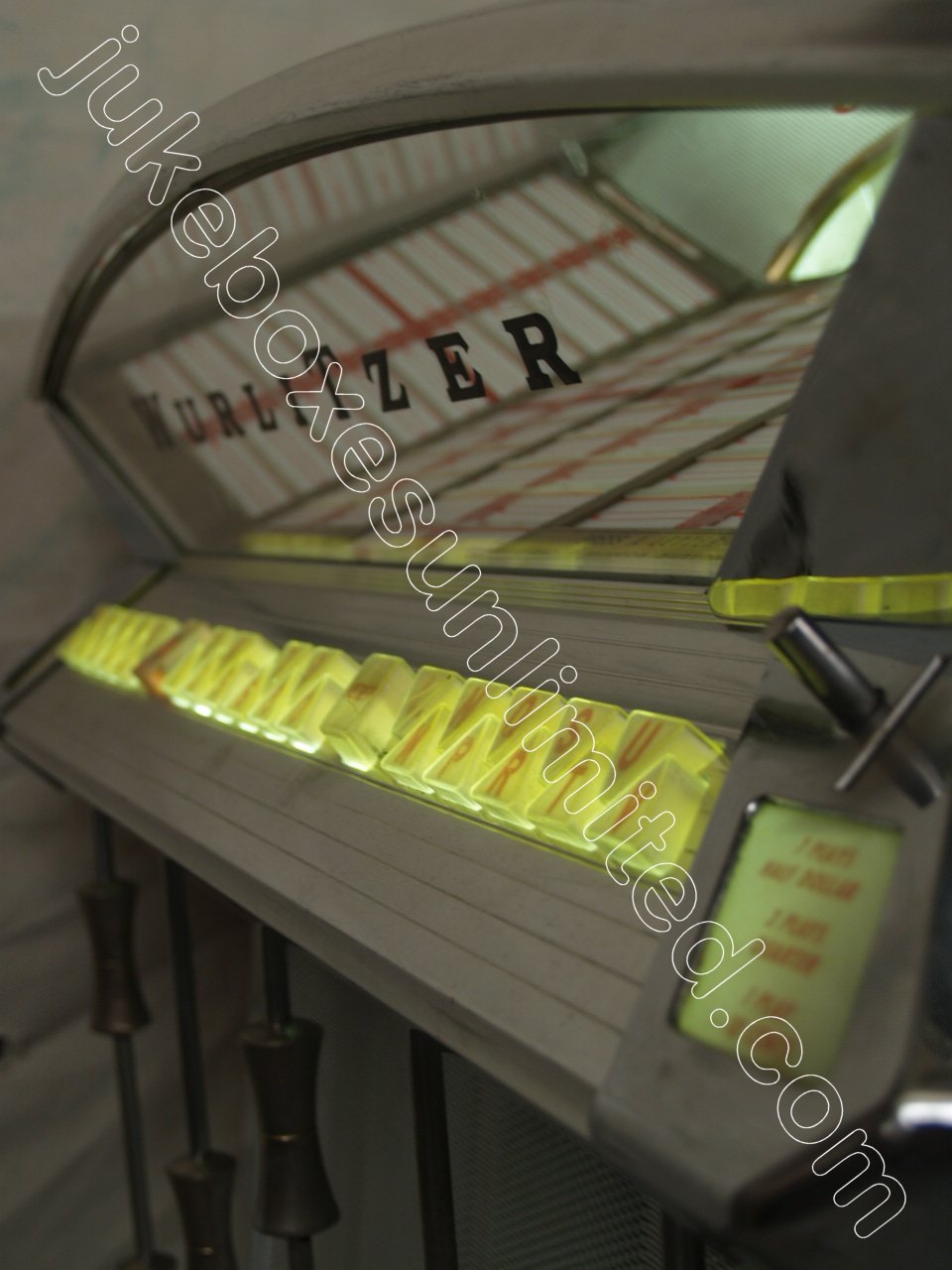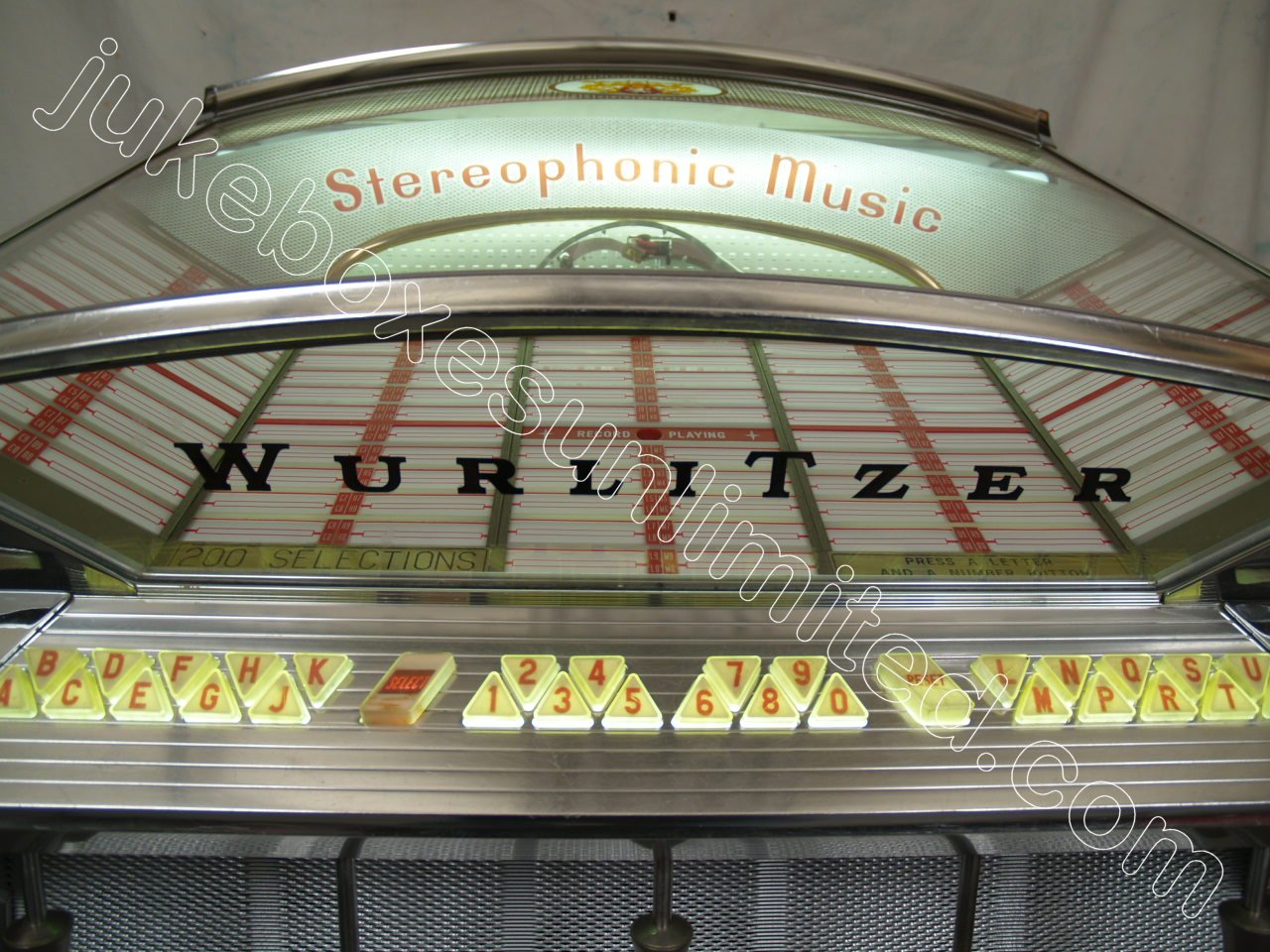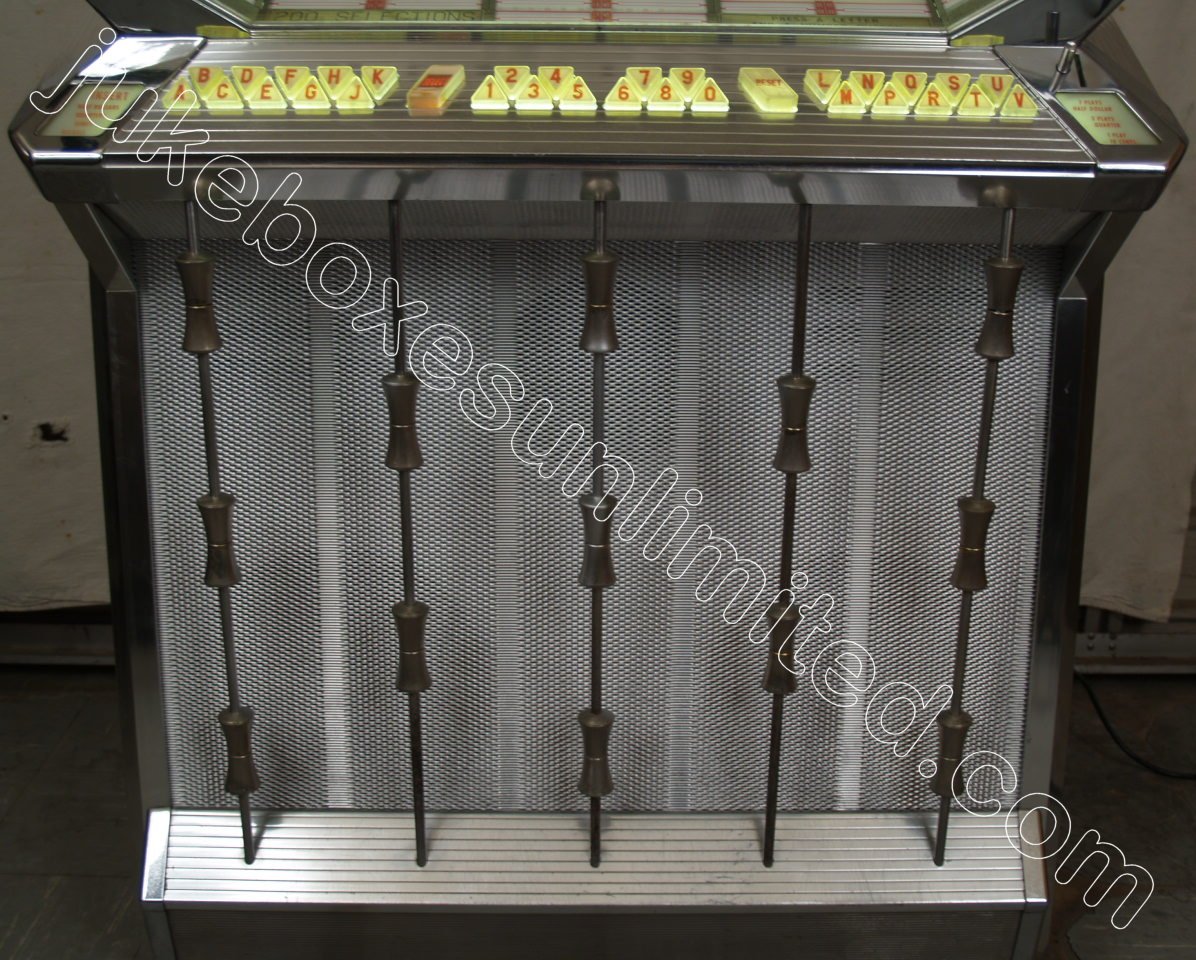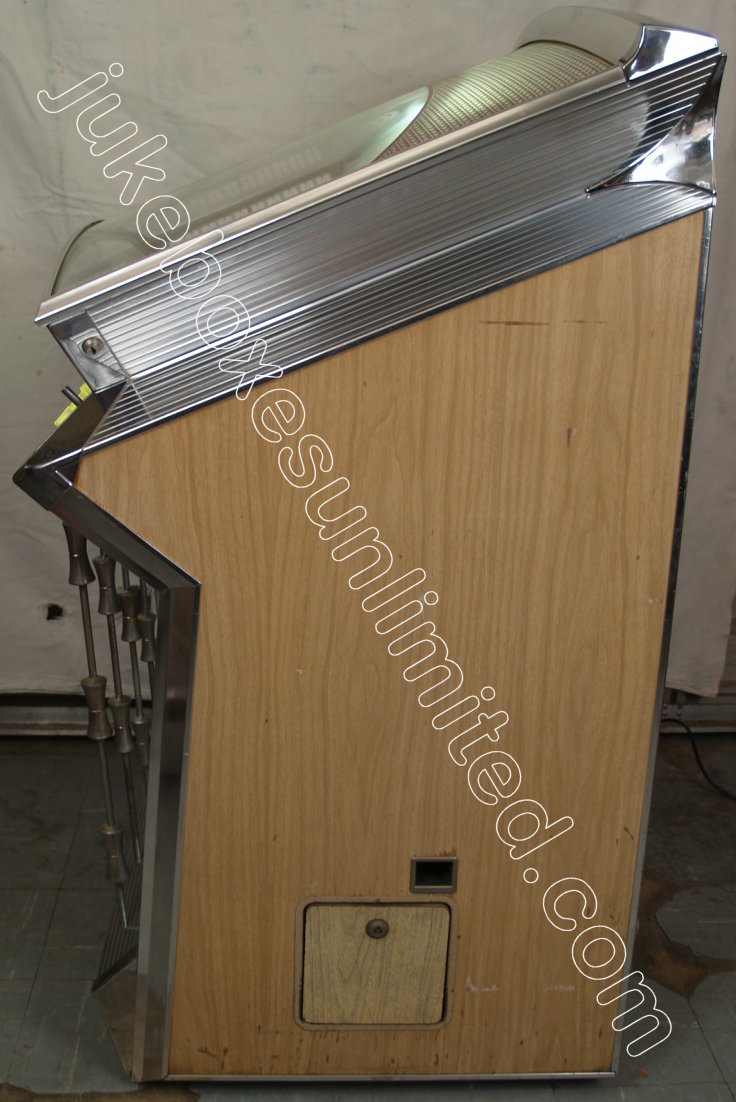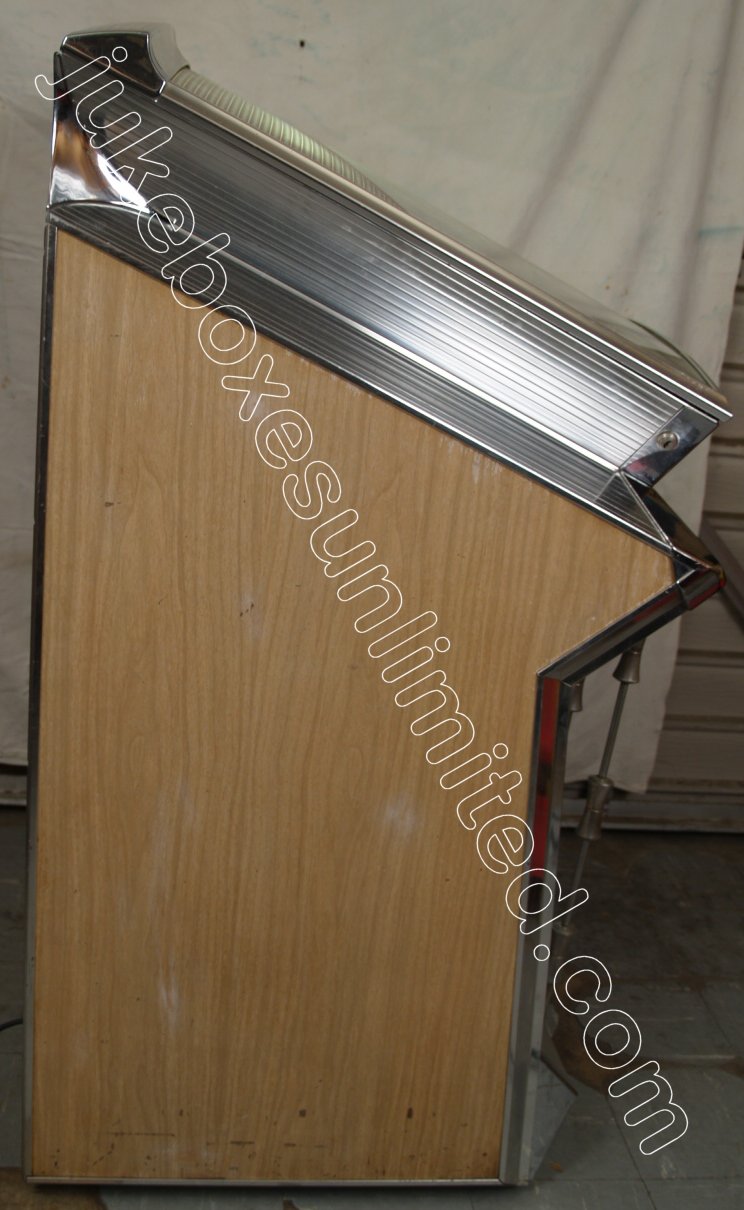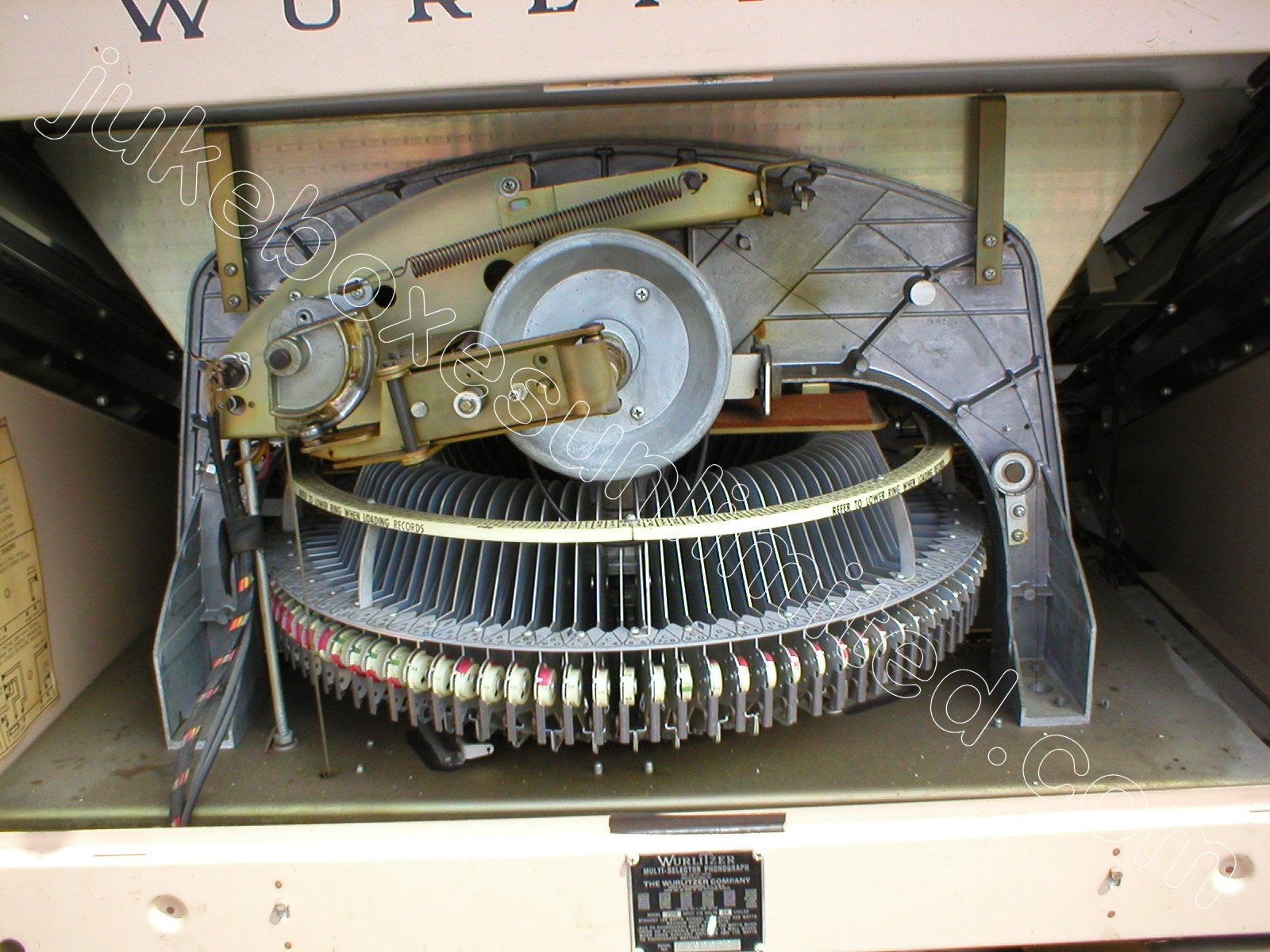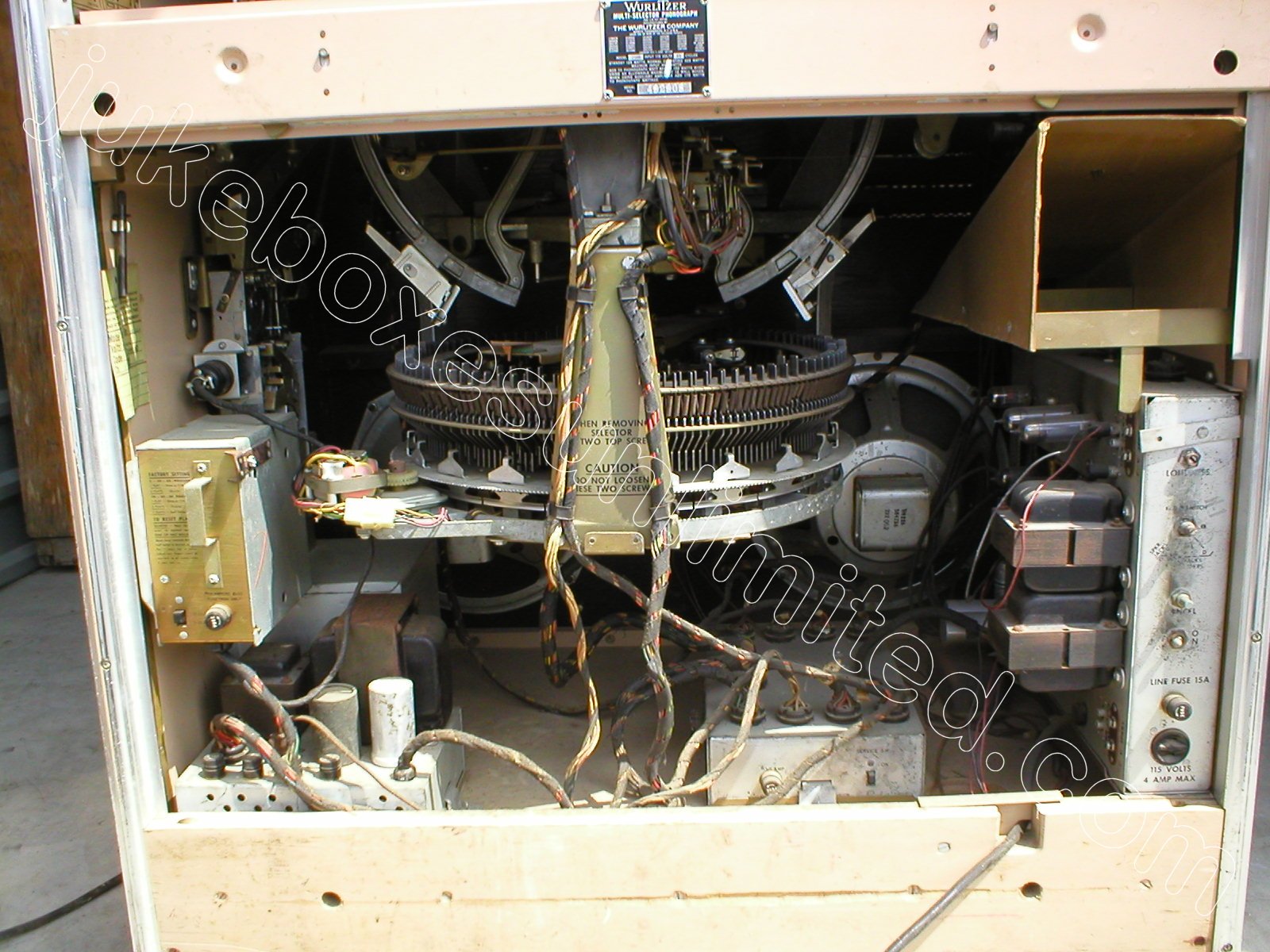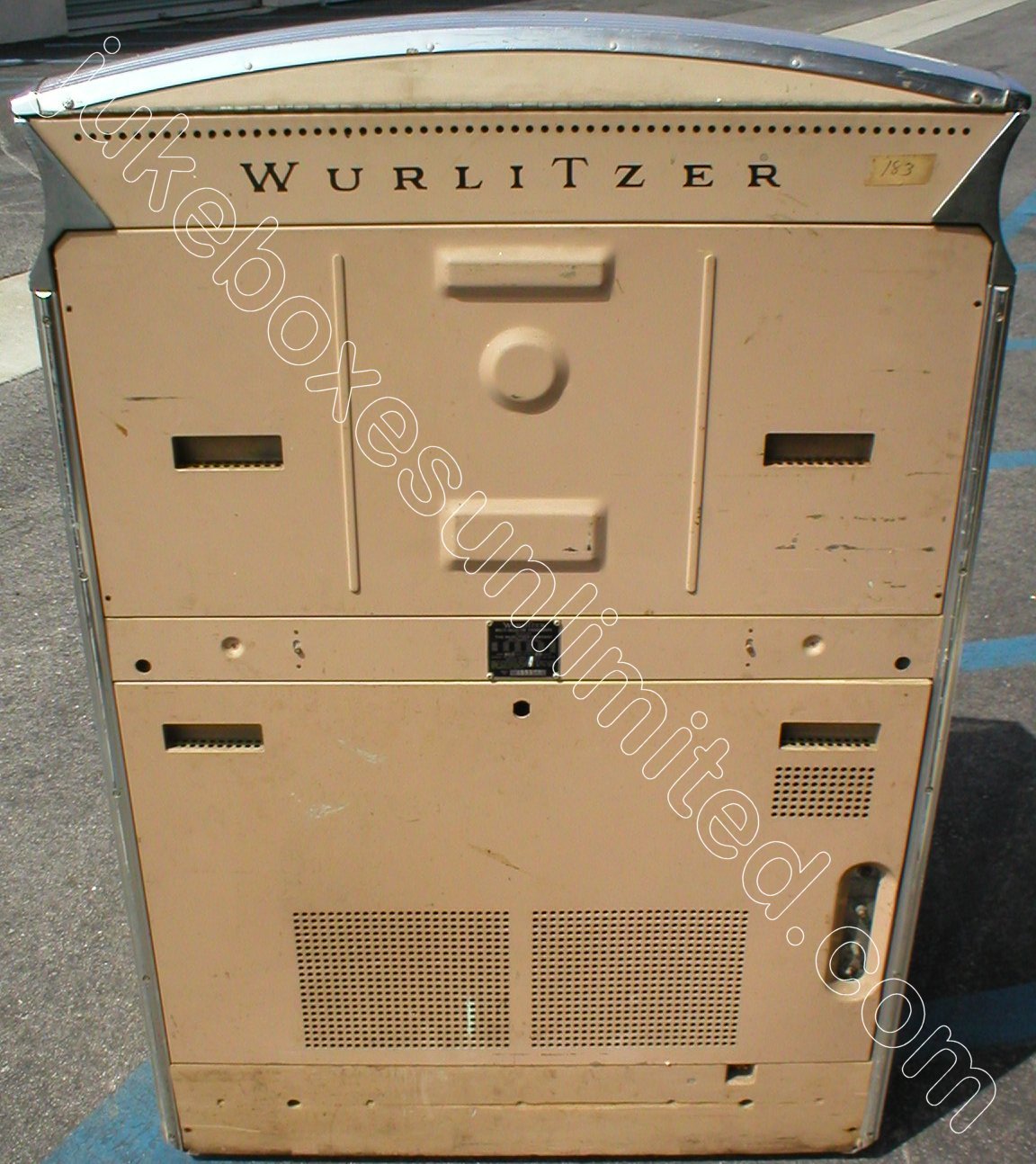 We ship worldwide and to insure proper care we crate the jukeboxes ourselves. Call us with your shipping address and we'll get you a competitive shipping/insurance quote (prices vary according to value and destination), unless you'd like to pick it up or have us deliver it in the Southern California area.
Our experience in servicing jukeboxes bought elsewhere through the Internet is that many sustain some kind of damage in transport. When you buy a jukebox from us we make sure the components inside are properly secured. In some cases we can send you detailed photos and instructions on how to unpack the unit and get it up and running.

"We only sell quality reconditioned jukeboxes that we'll be happy to service in the future.
This we've done since 1971."



If you're interested in any of our other jukeboxes call us at:
1-818-366-9400, 10AM-6PM P.S.T. Mon.-Sat. or e-mail us: Info@JukeboxesUnlimited.com.

For jukebox rental information in the Los Angeles area visit Jukeboxes For Rent ®.