Established 1971
Los Angeles, CA 91394
1-818-366-9400

All of our jukeboxes have been professionally reconditioned
and come with a full one year parts warranty,
excluding transportation.

We ship worldwide.


1946 Wurlitzer
78 - RPM Jukebox
Model "1015"
24 Selections
Owned by Loni Anderson and Burt Reynolds
SOLD!
Rockin' Coromandel, New Zealand.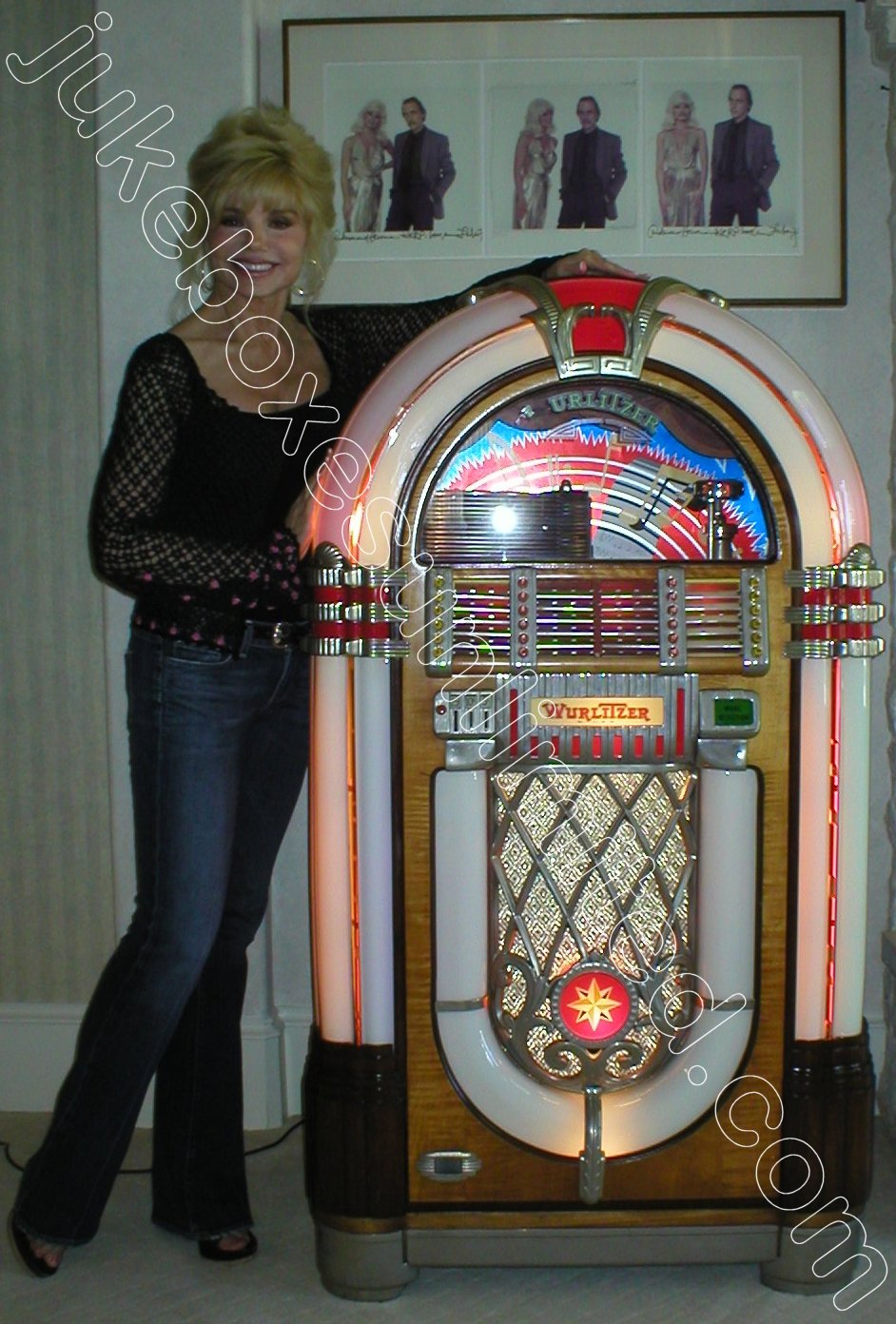 This is one from our "Celebrity Jukes Collection". This was Burt Reynold's personal jukebox in his home in Florida. It was also in his and Loni Anderson's home together off Sunset Boulevard in Los Angeles and in Loni's home off Mulholland Drive after they split up.
Don Muller (JUKEBOXES UNLIMITED ®) saw a 1015 on the set of "Evening Shade" years ago when Dom Deluise introduced him to Burt. But, Loni and Don's memories are a little fuzzy on whether this is the same one. This could easily be verified by viewing an episode to see if the Wurlitzer decal on the front window of the jukebox on the show is missing the "W" as this one is. The decal on this machine can easily be replaced it if the buyer prefers.
What an amazing history this jukebox has. Owned and loved by Burt Reynolds, the number-one box-office attraction for five straight years (1978-82) and lovely Loni Anderson, the sultry co-star of "WKRP In Cincinnati".
JUKEBOXES UNLIMITED ® has been servicing this beauty since Burt brought it to Los Angeles in the early 1980's. Photos taken when Don purchased it one year ago show some discolored metal moldings and veneer that is lifting slightly.
We've completely rebuilt the "workings" of the jukebox including the sound system. We've installed updated components that allow this baby to really crank out the sound. The speed is "right on" and it sounds great!
The speed had been changed to 45 - rpm when we bought it, but we've brought it back to it's original 78 - rpm glory. Also in keeping with originality, most exterior cosmetics will be left the same as when Loni owned it. The unit is on permanent free play.
This was part of the private lives of these two beloved superstars and it could very well be sitting in your business, office lobby or home game room. All original papers and digital photos included.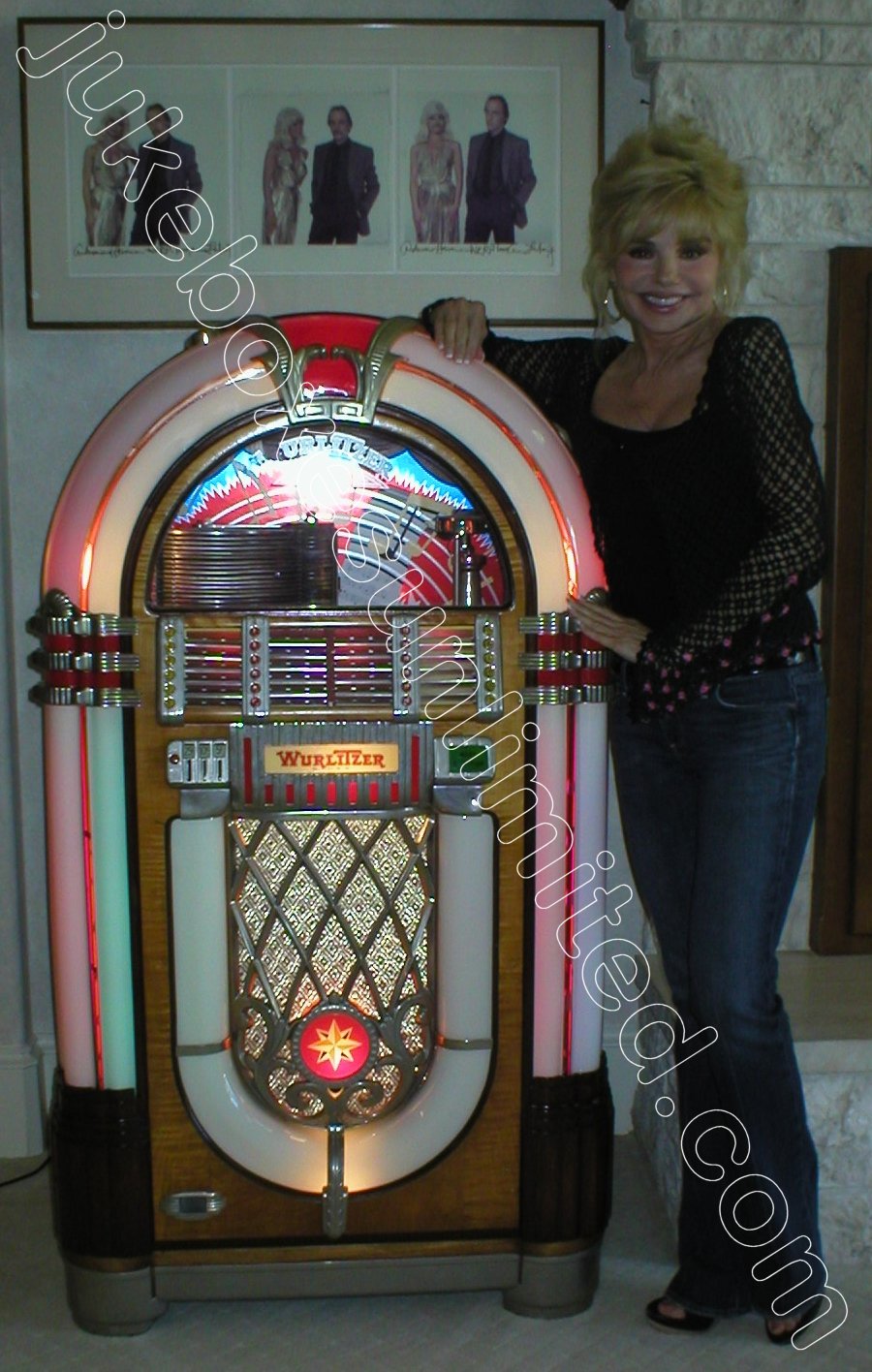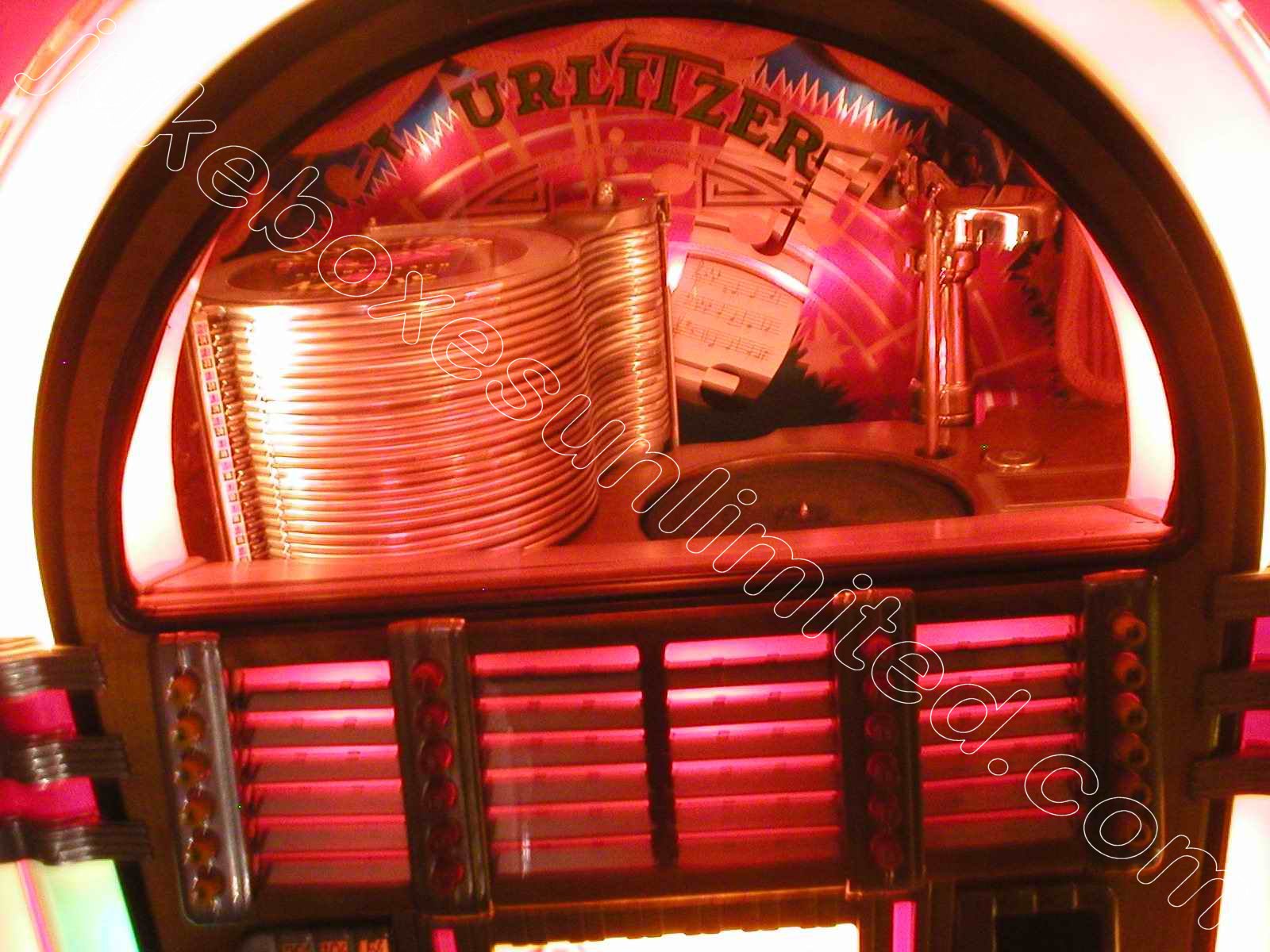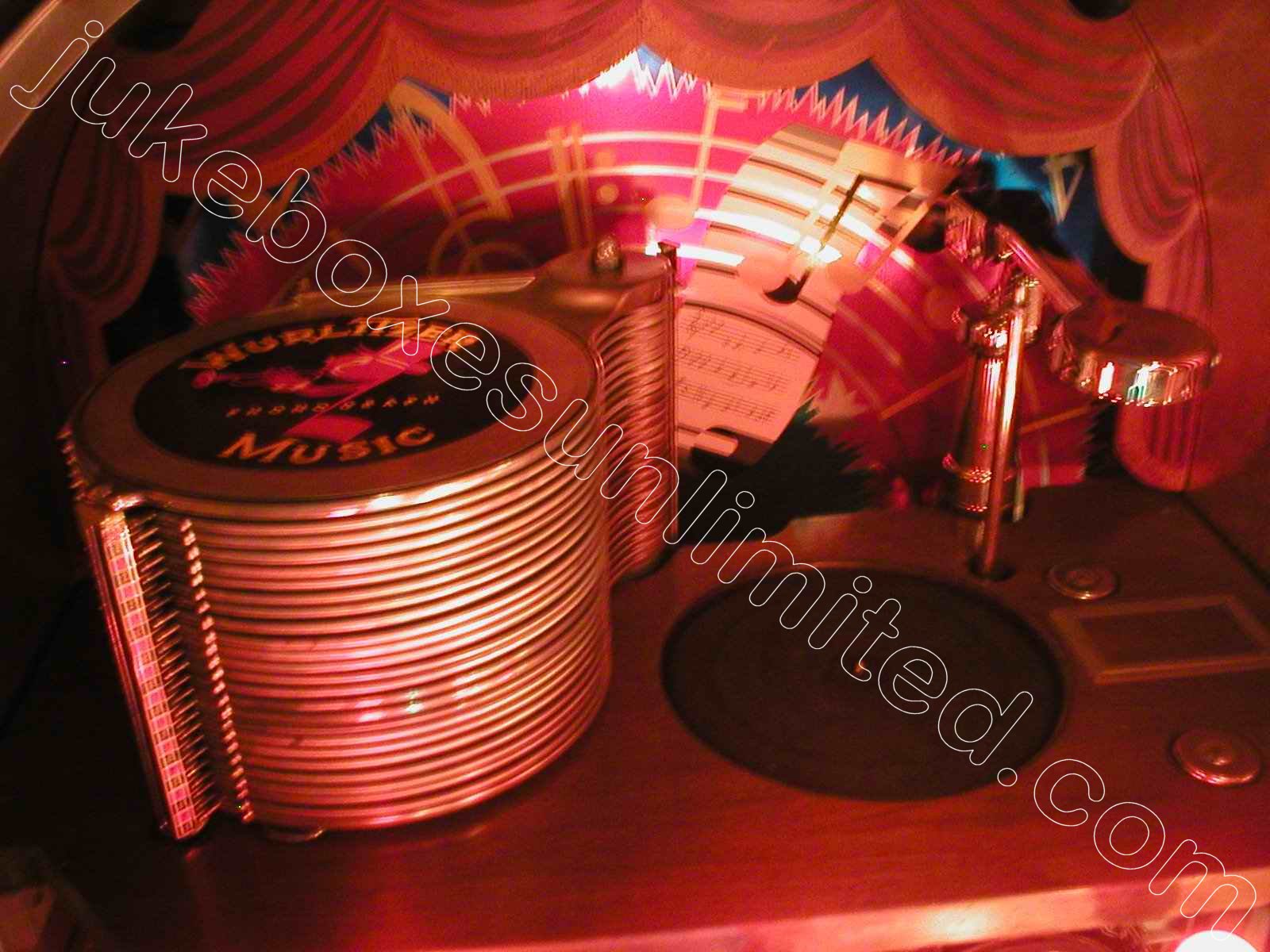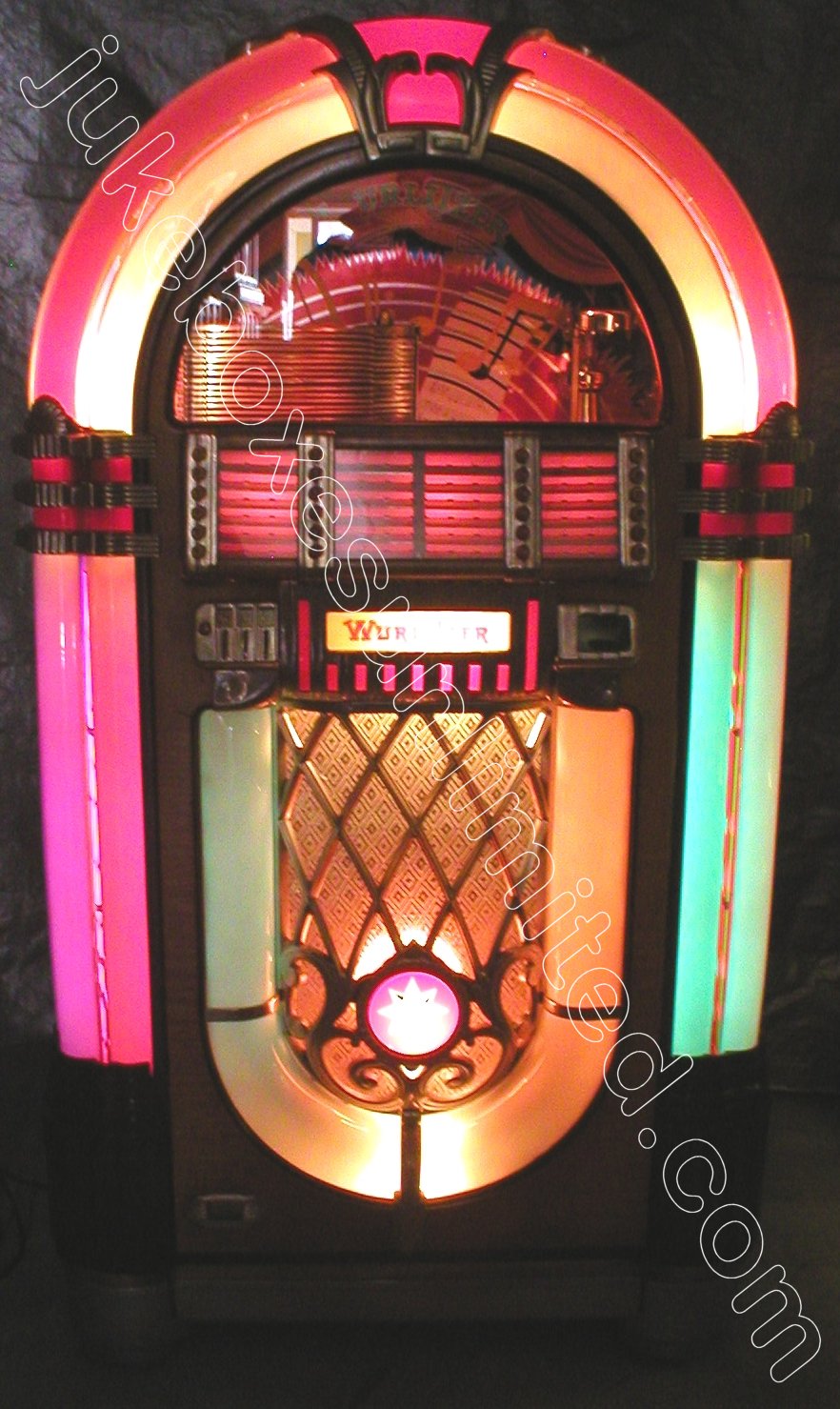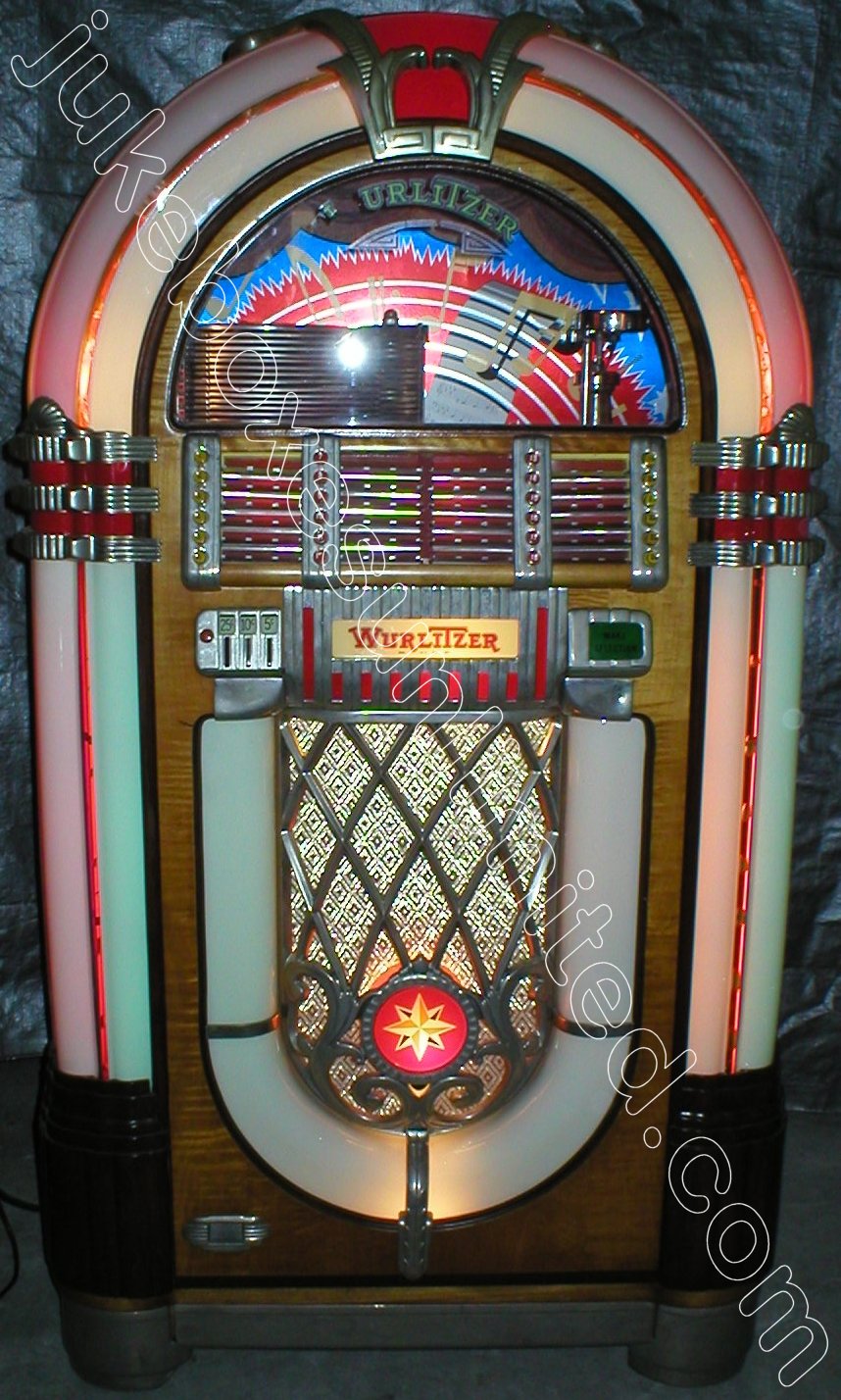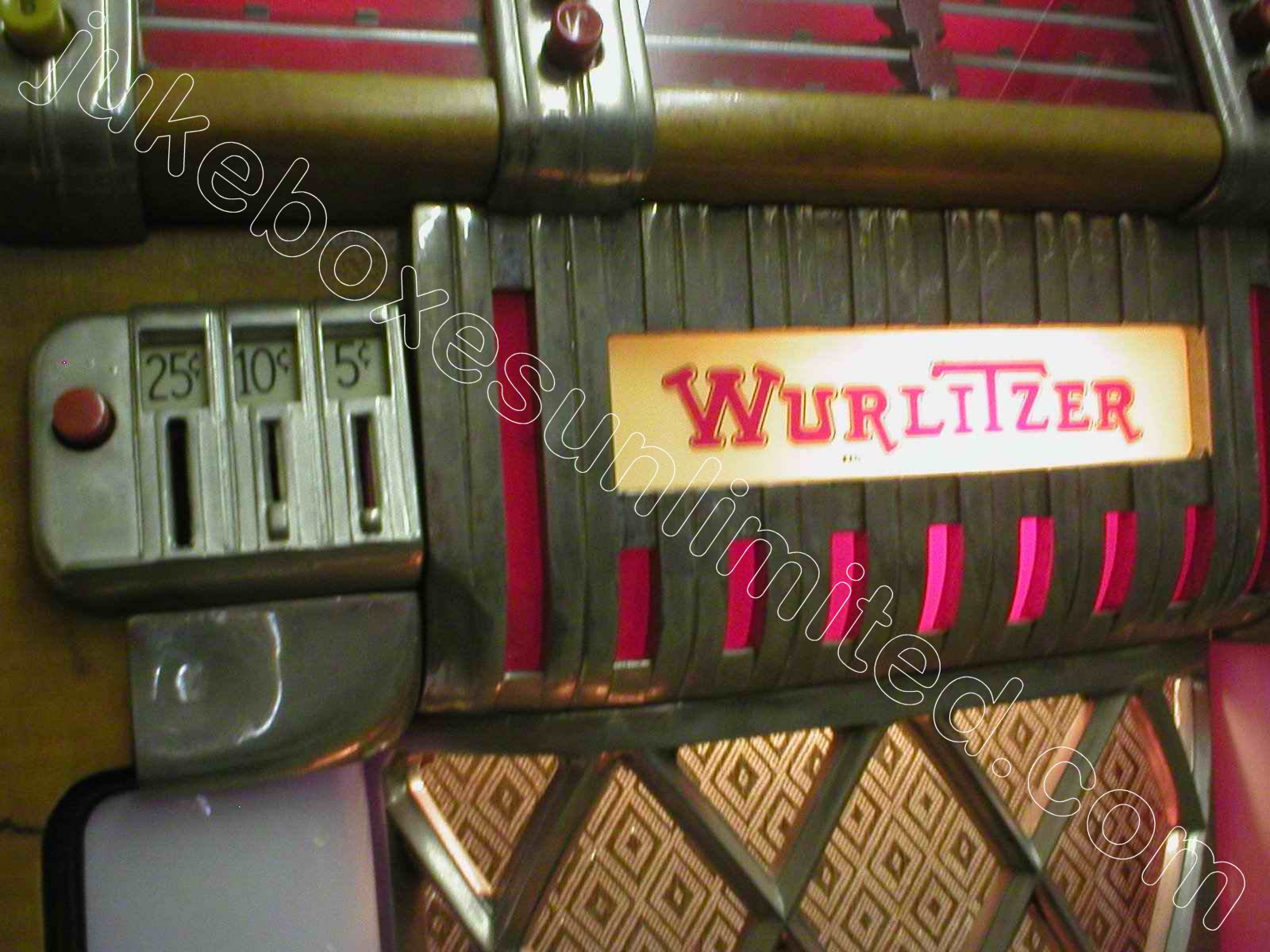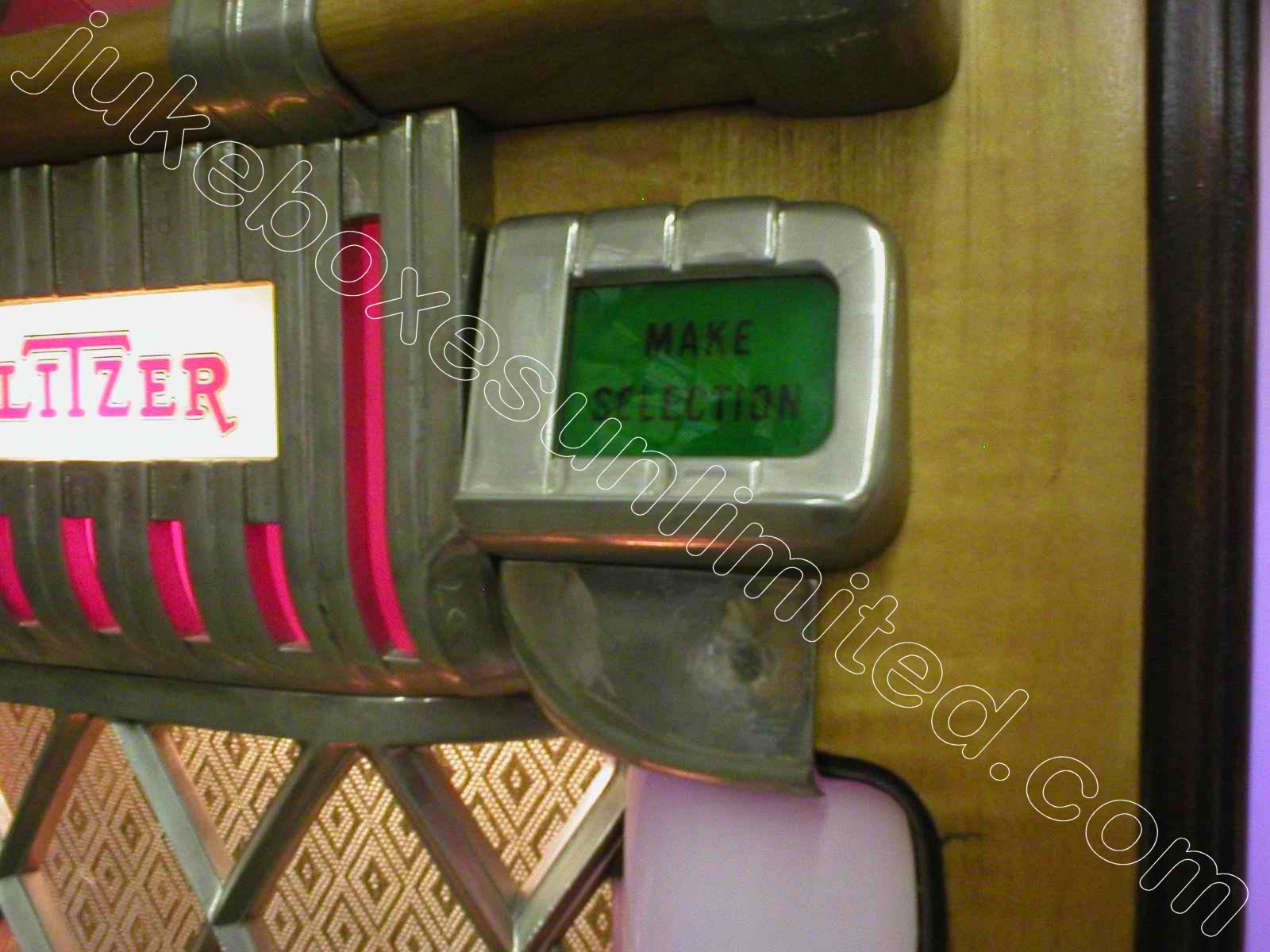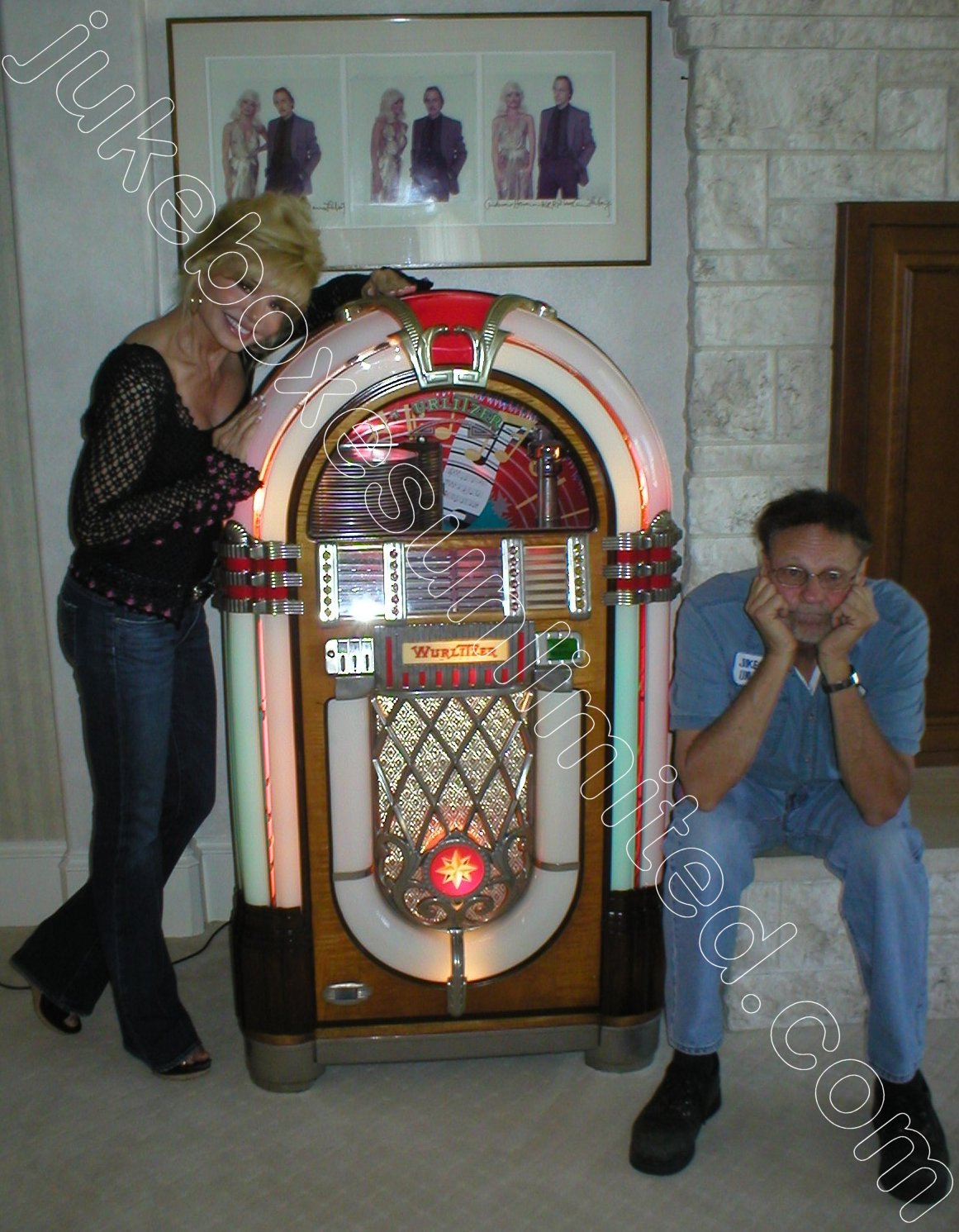 Loni hugs her 1015. Don is sad.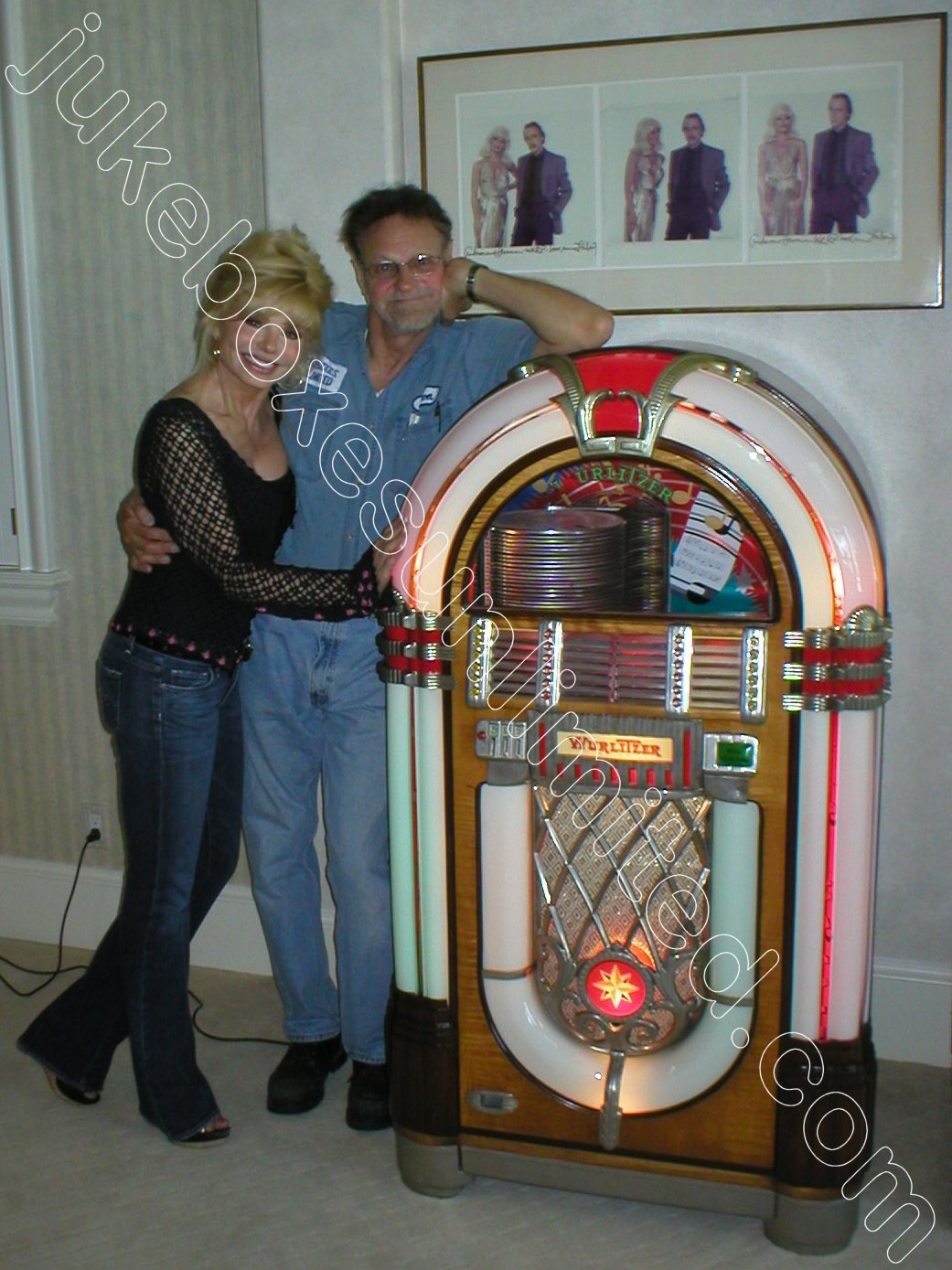 Loni hugs Don. Don is happy.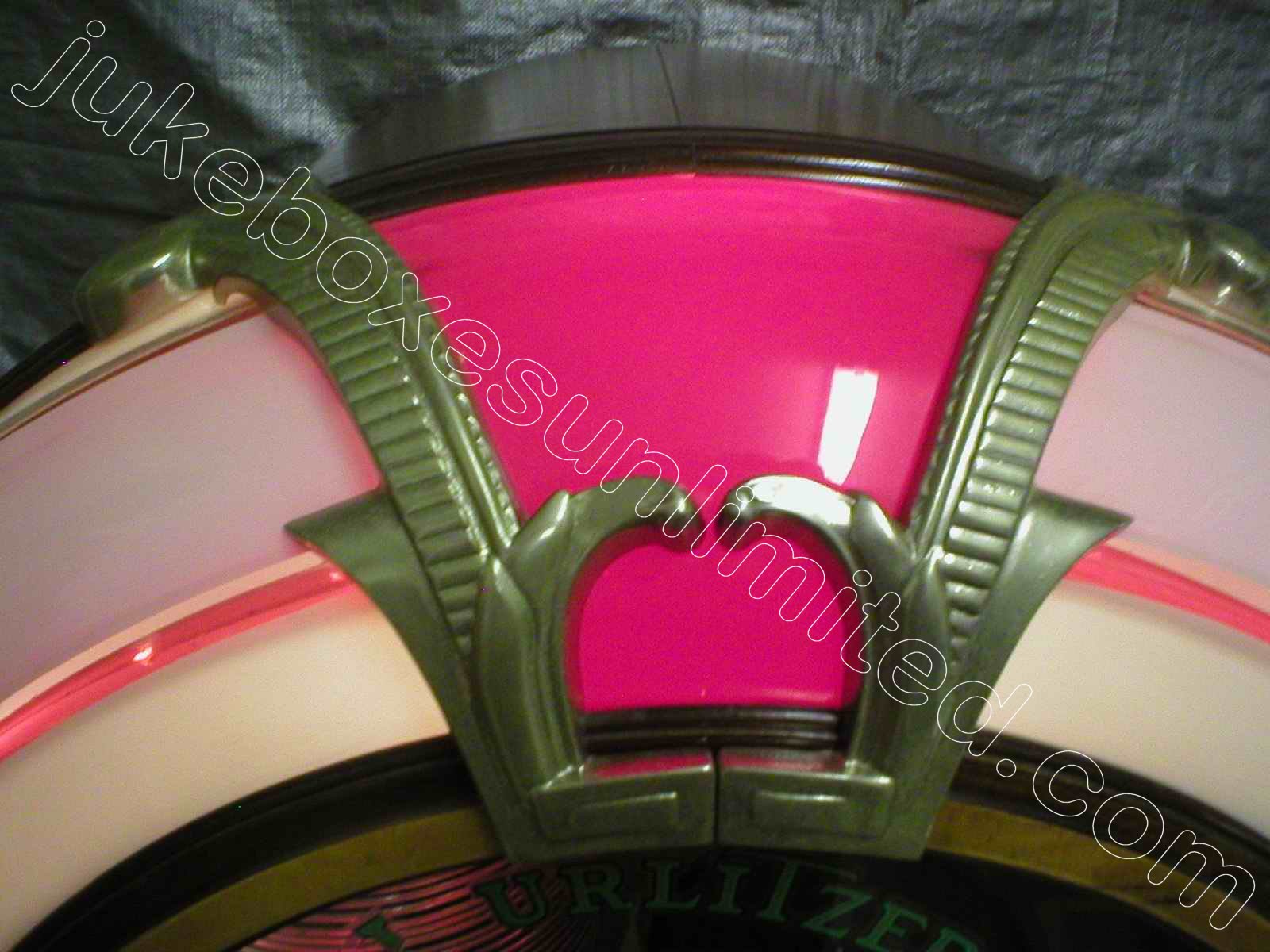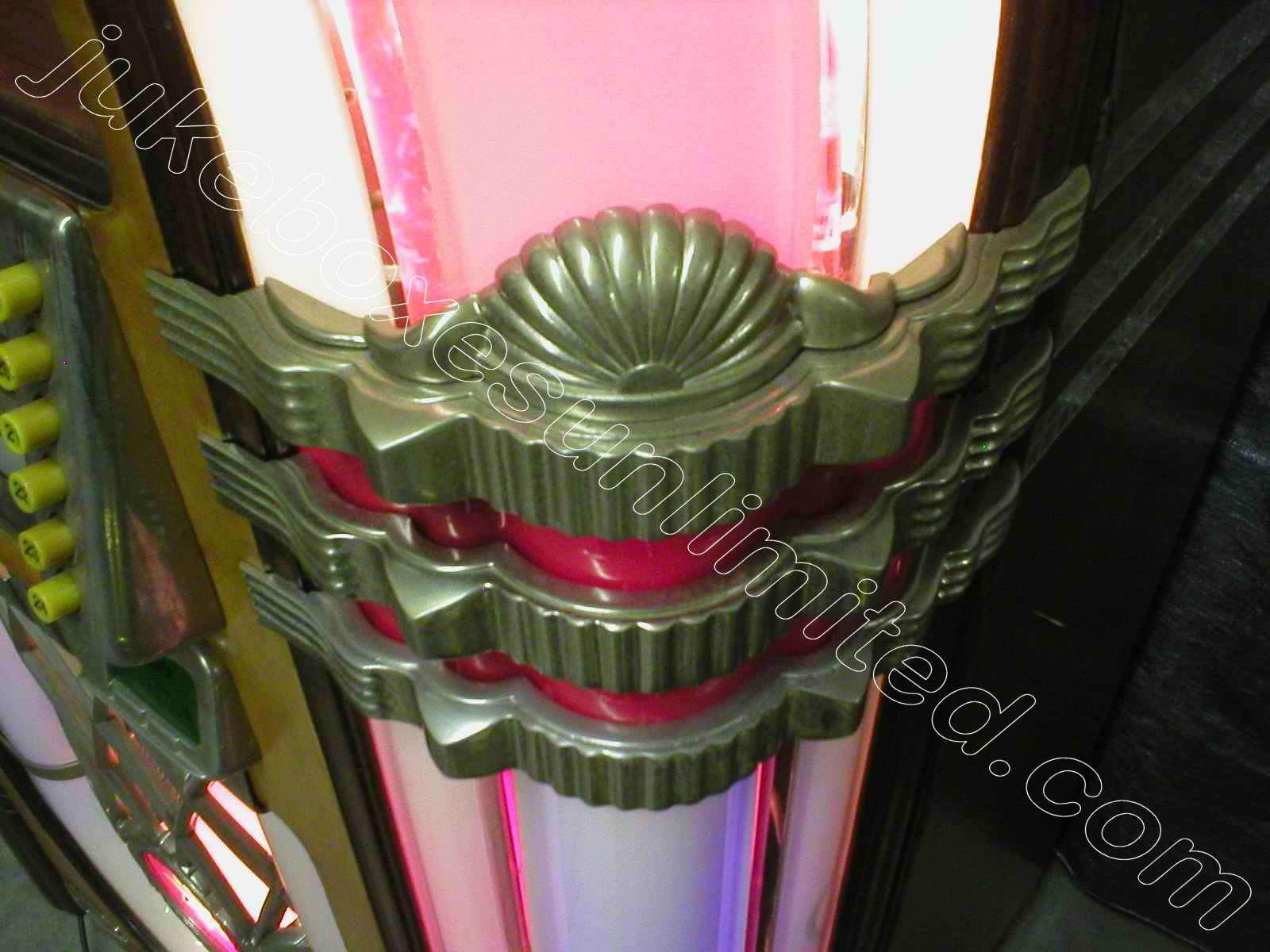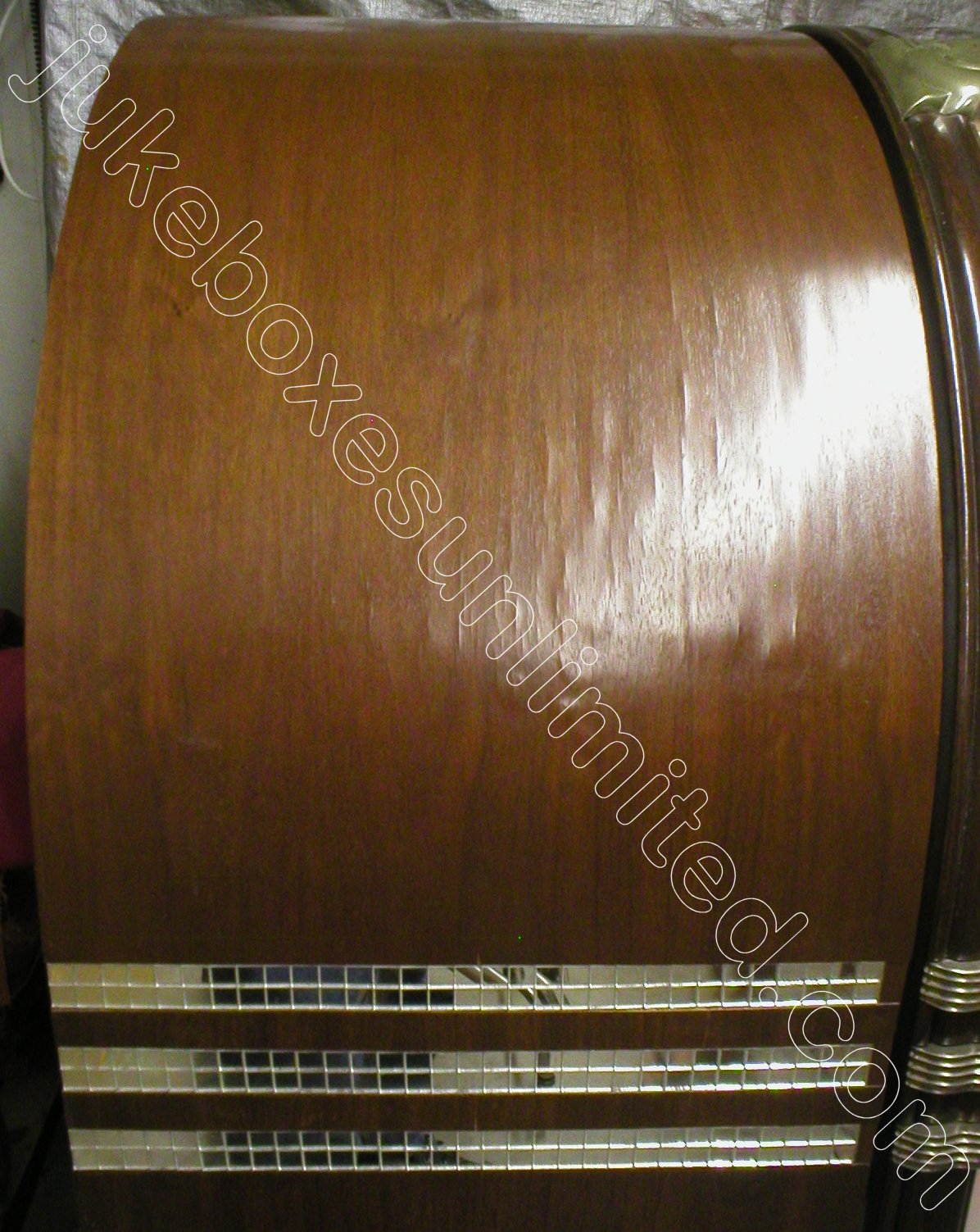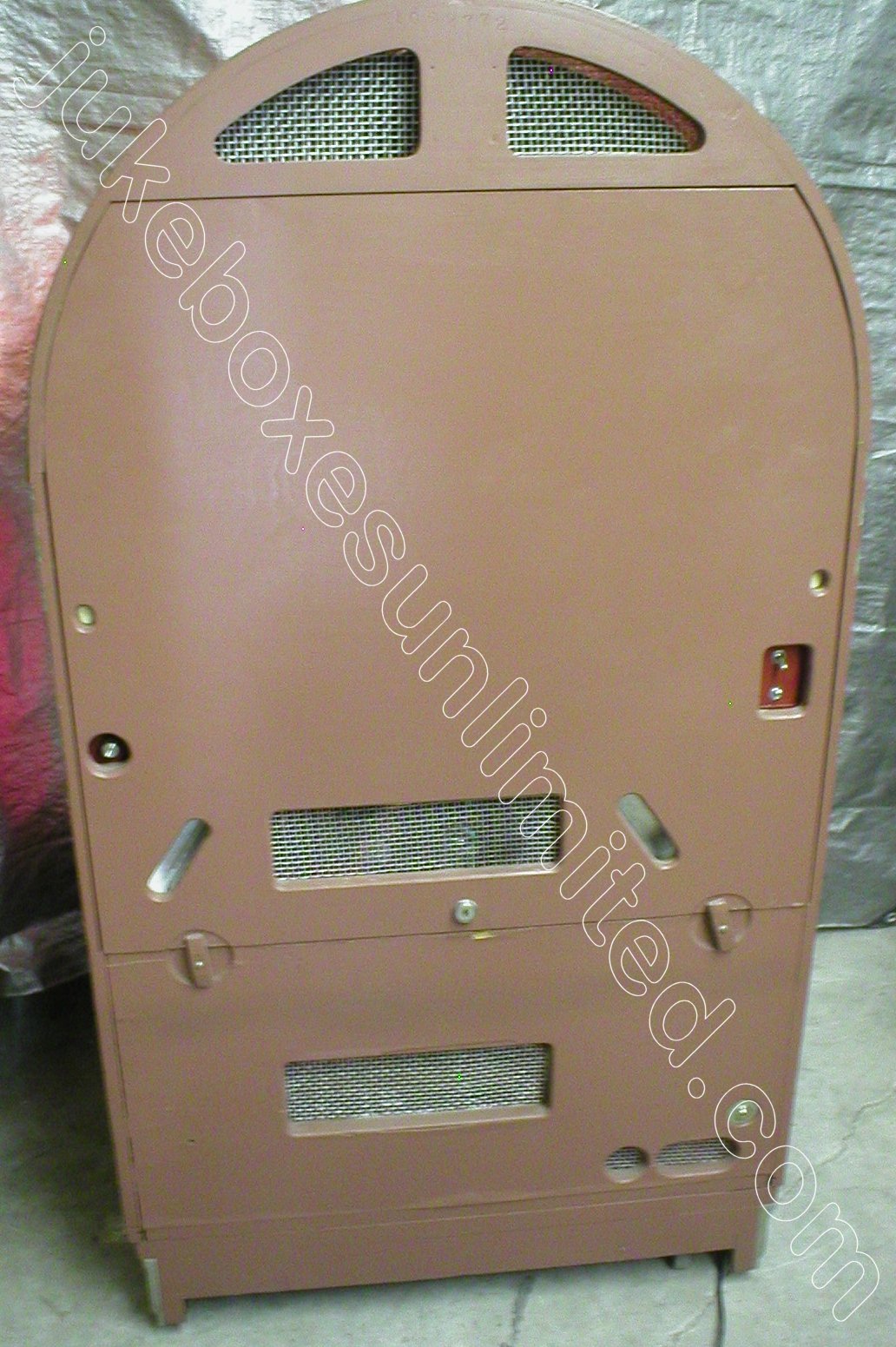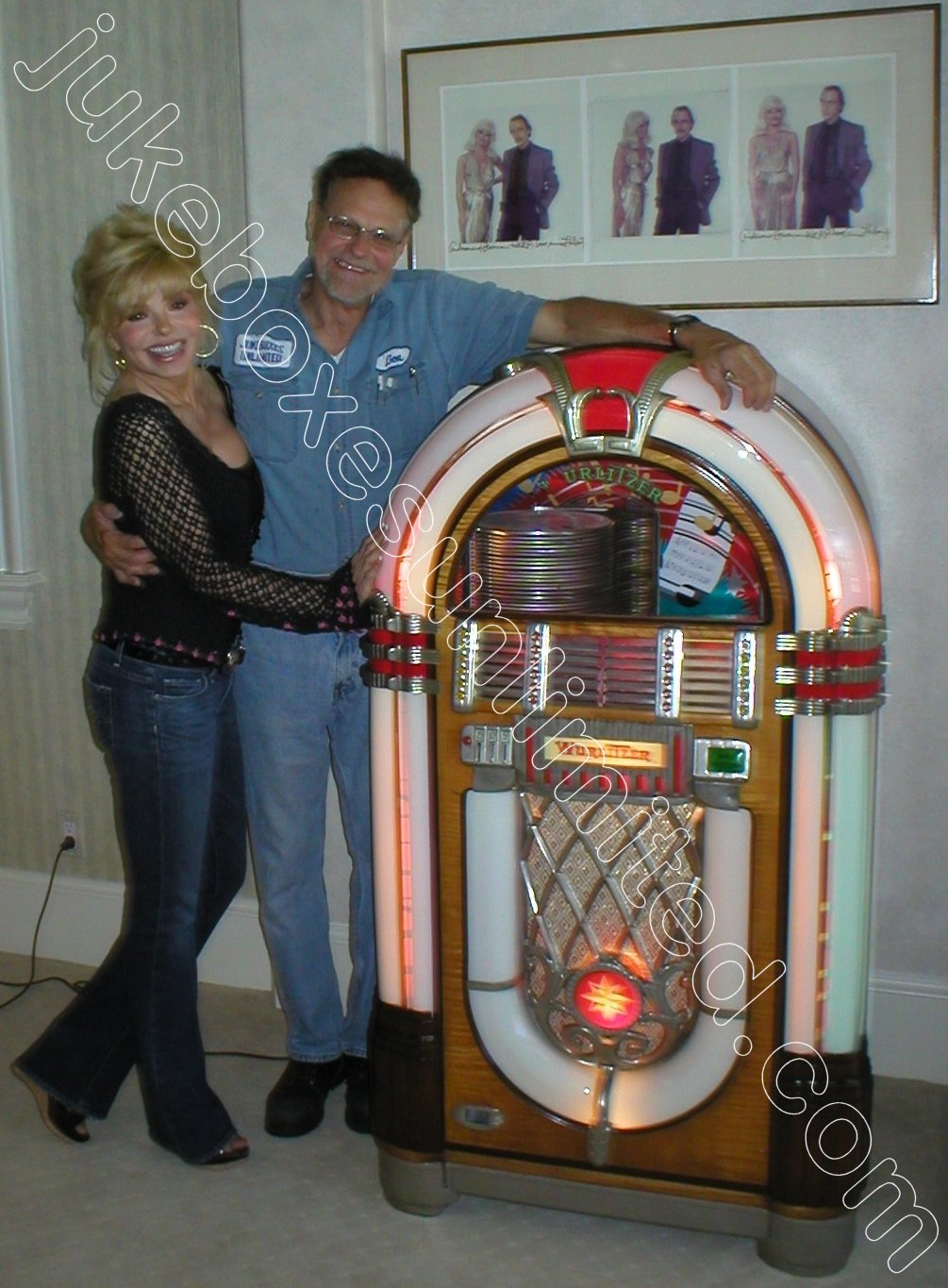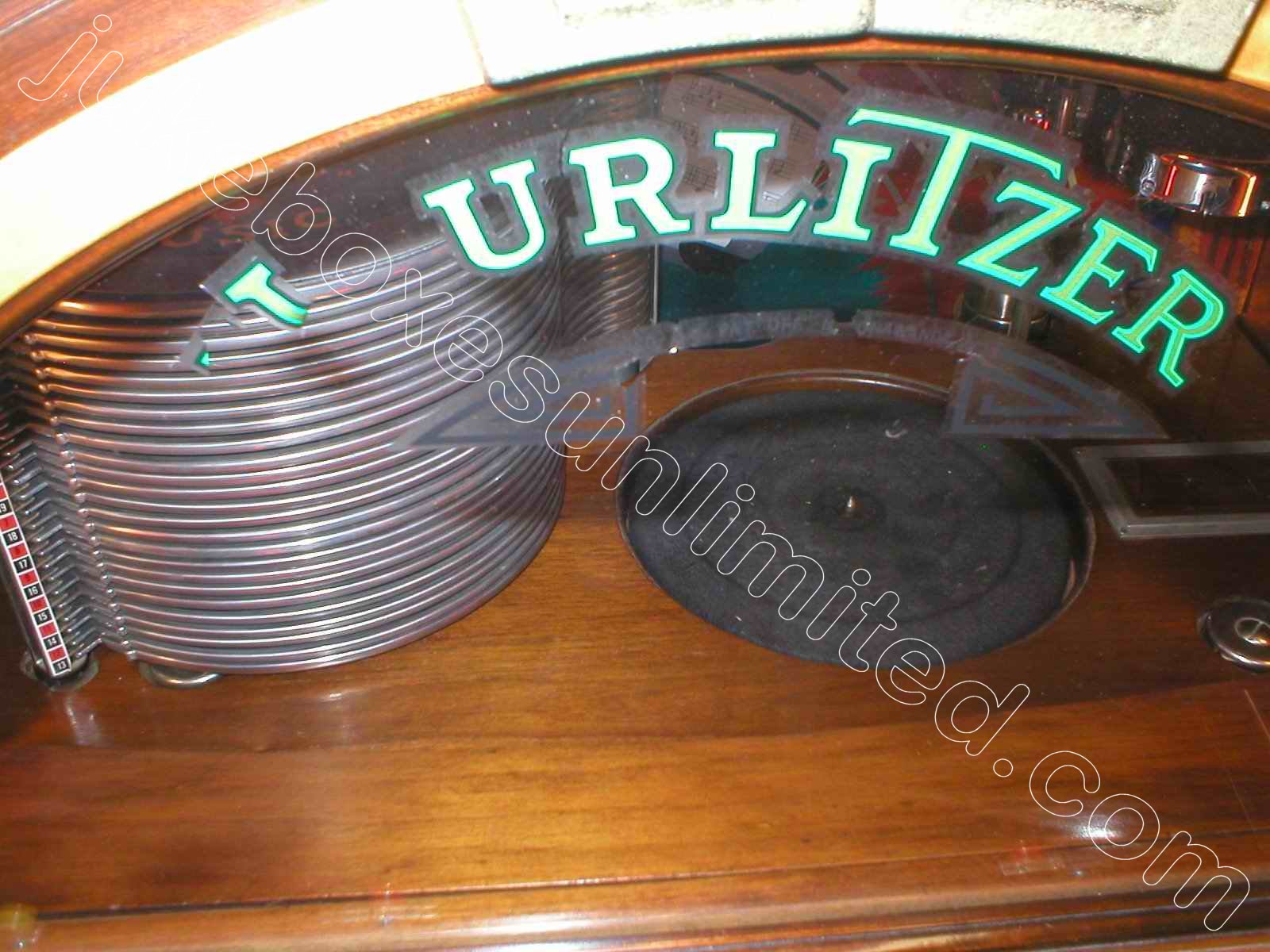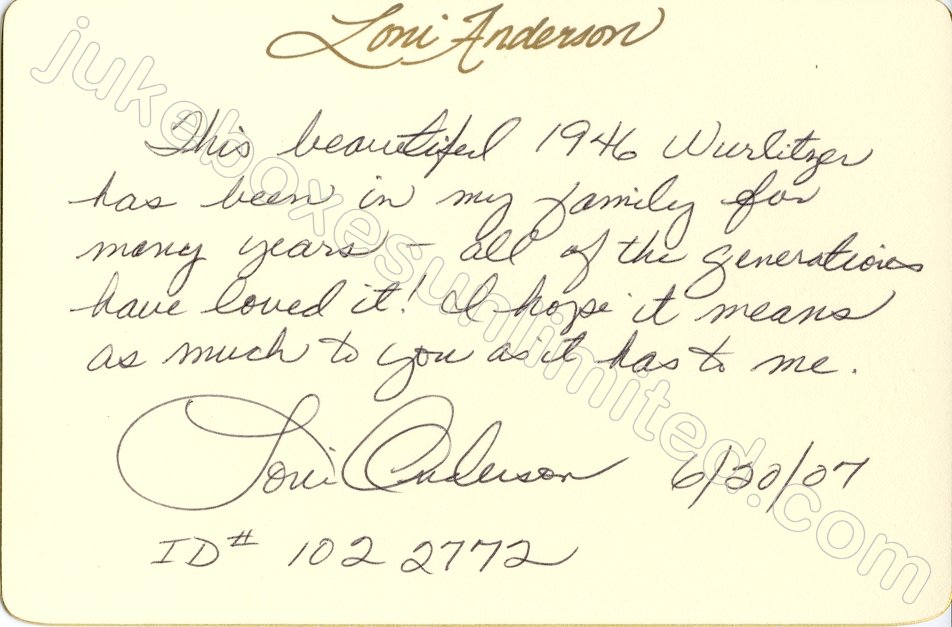 We ship worldwide and to insure proper care we crate the jukeboxes ourselves. Call us with your shipping address and we'll get you a competitive shipping/insurance quote (prices vary according to value and destination), unless you'd like to pick it up or have us deliver it in the Southern California area.
Our experience in servicing jukeboxes bought elsewhere through the Internet is that many sustain some kind of damage in transport. When you buy a jukebox from us we make sure the components inside are properly secured. In some cases we can send you detailed photos and instructions on how to unpack the unit and get it up and running.

"We only sell quality reconditioned jukeboxes that we'll be happy to service in the future.
This we've done since 1971."



If you're interested in any of our other jukeboxes call us at:
1-818-366-9400, 10AM-6PM P.S.T. Mon.-Sat. or e-mail us: Info@JukeboxesUnlimited.com.

For jukebox rental information in the Los Angeles area visit Jukeboxes For Rent ®.