JUKEBOXES UNLIMITED.com®
Established 1971
Los Angeles, CA 91394
1-818-366-9400

Our jukeboxes have been professionally rebuilt/restored
and include a full one year parts warranty.

We ship worldwide.


The Repair Facilities
This is the El Monte Shop, "The Magic Shop", where Warren J. Rowe performs his magic on any jukebox that comes through. A former Seeburg Service Manager and master jukebox mechanic since 1953, we believe Warren can fix anything. He loves challenges. Although in Los Angeles for many decades, he hales from Chicago where Seeburgs and Rockolas were made. The relationship between JUKEBOXES UNLIMITED ® and Warren goes back to 1972.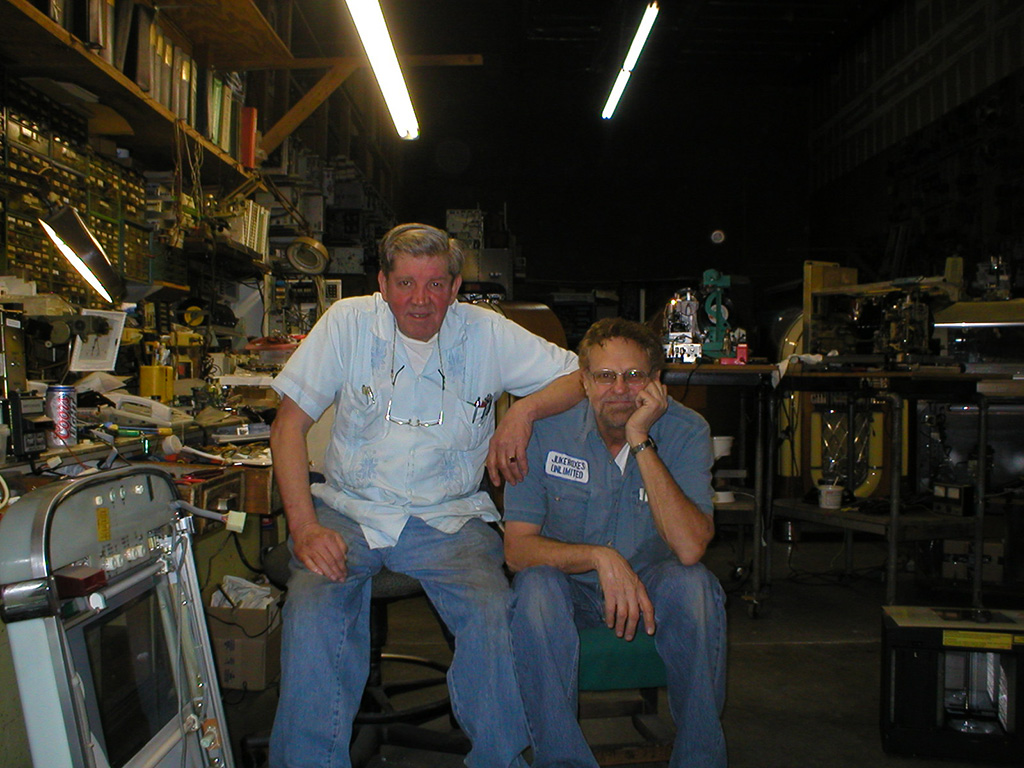 "The Magic Man" Warren J. Rowe and Don Muller 2008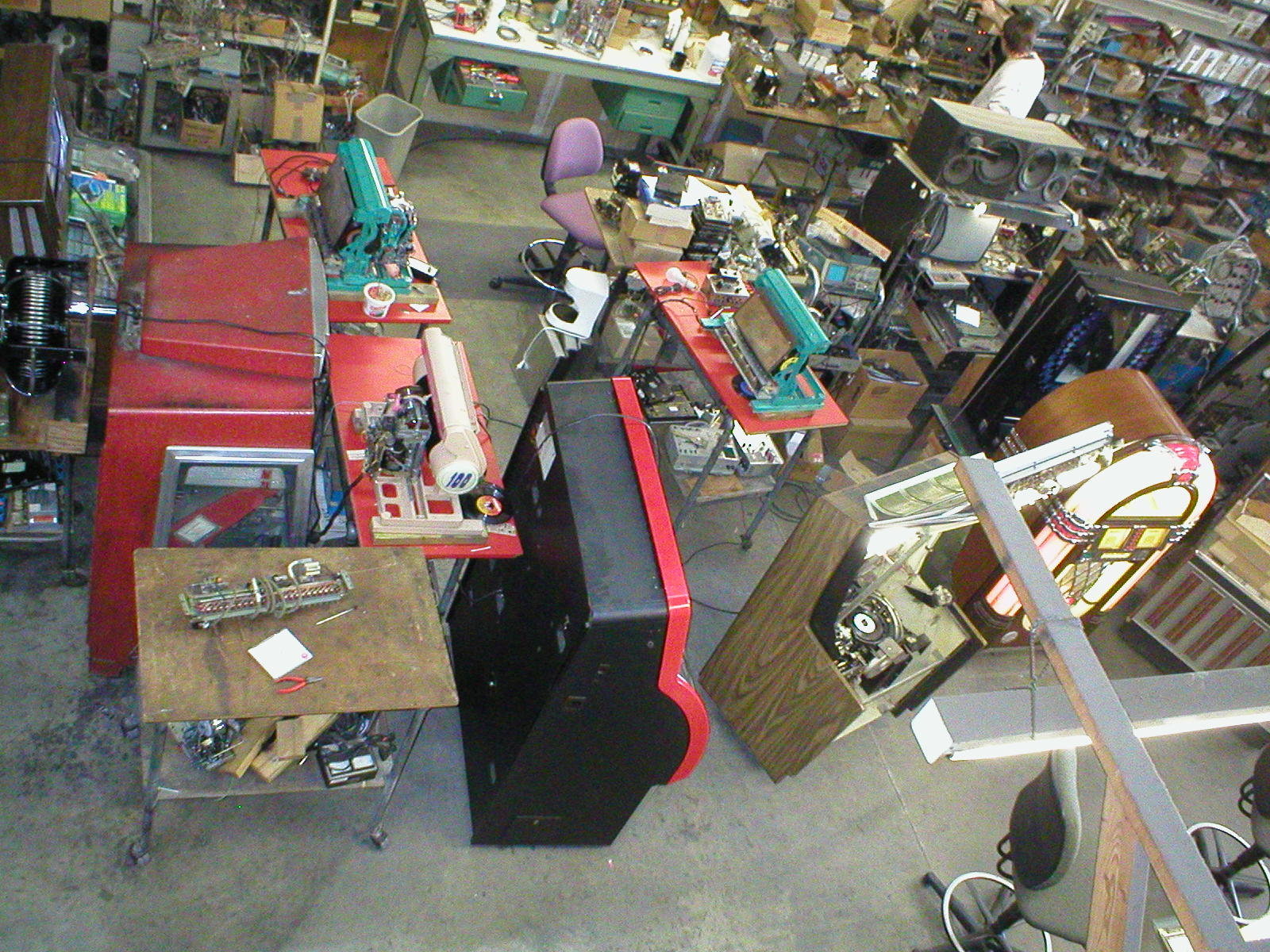 Main Shop Floor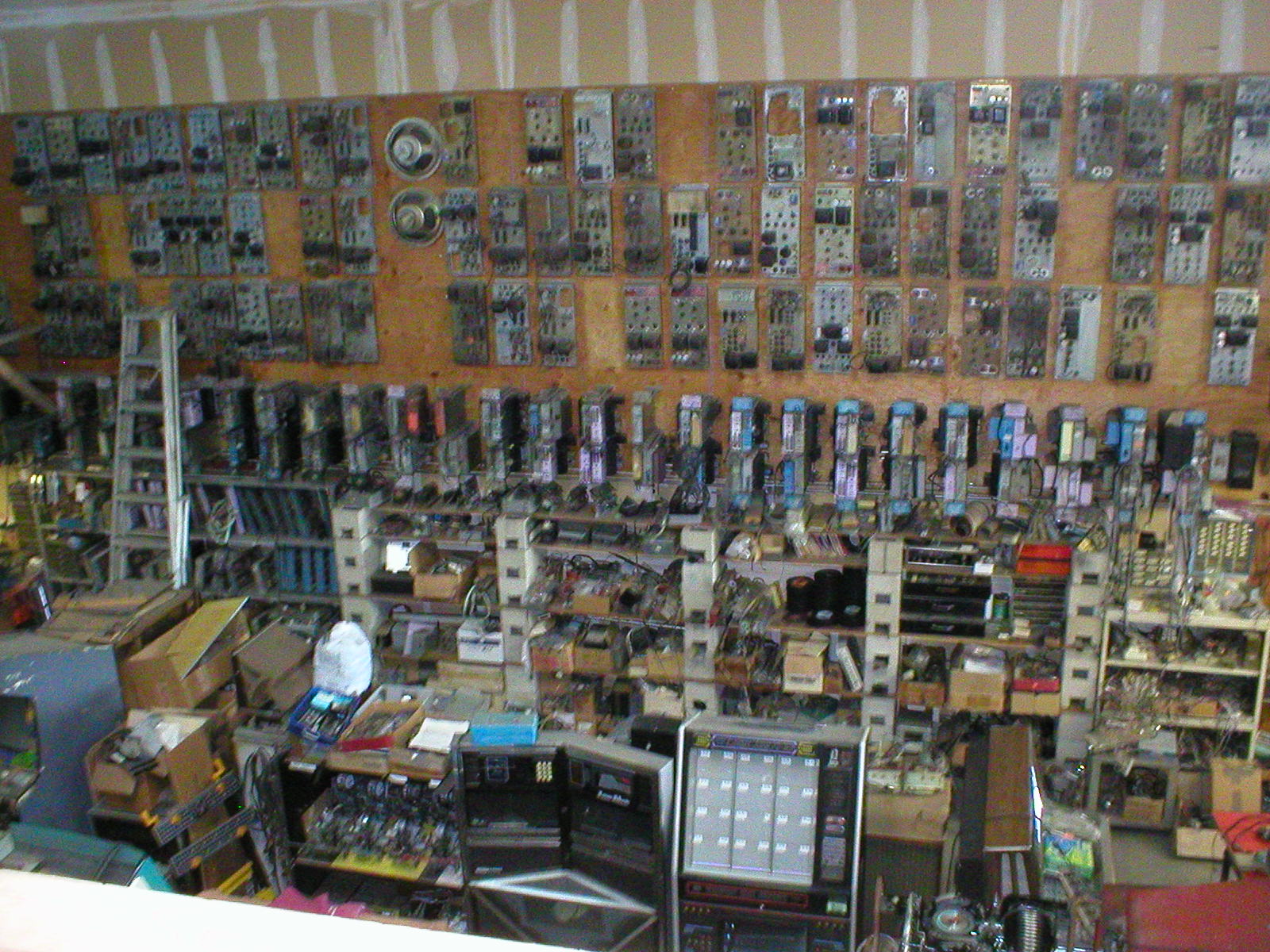 Amplifier Wall from atop the Parts Loft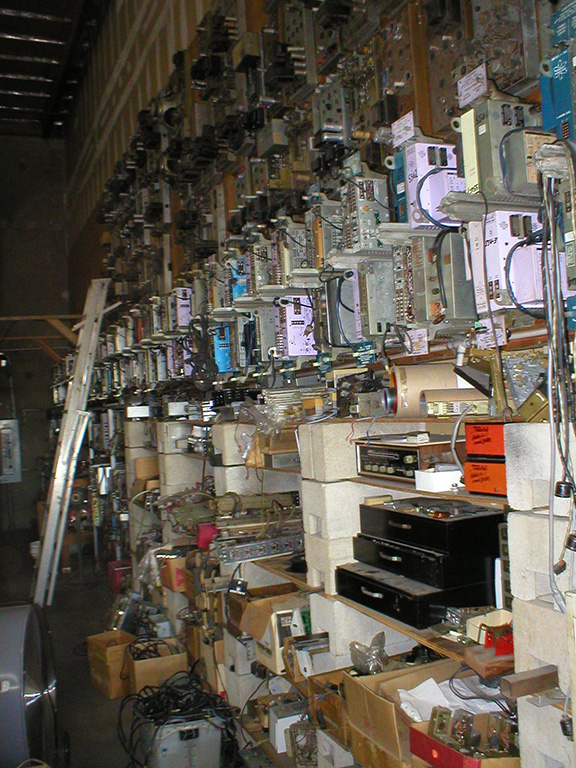 Amplifier Wall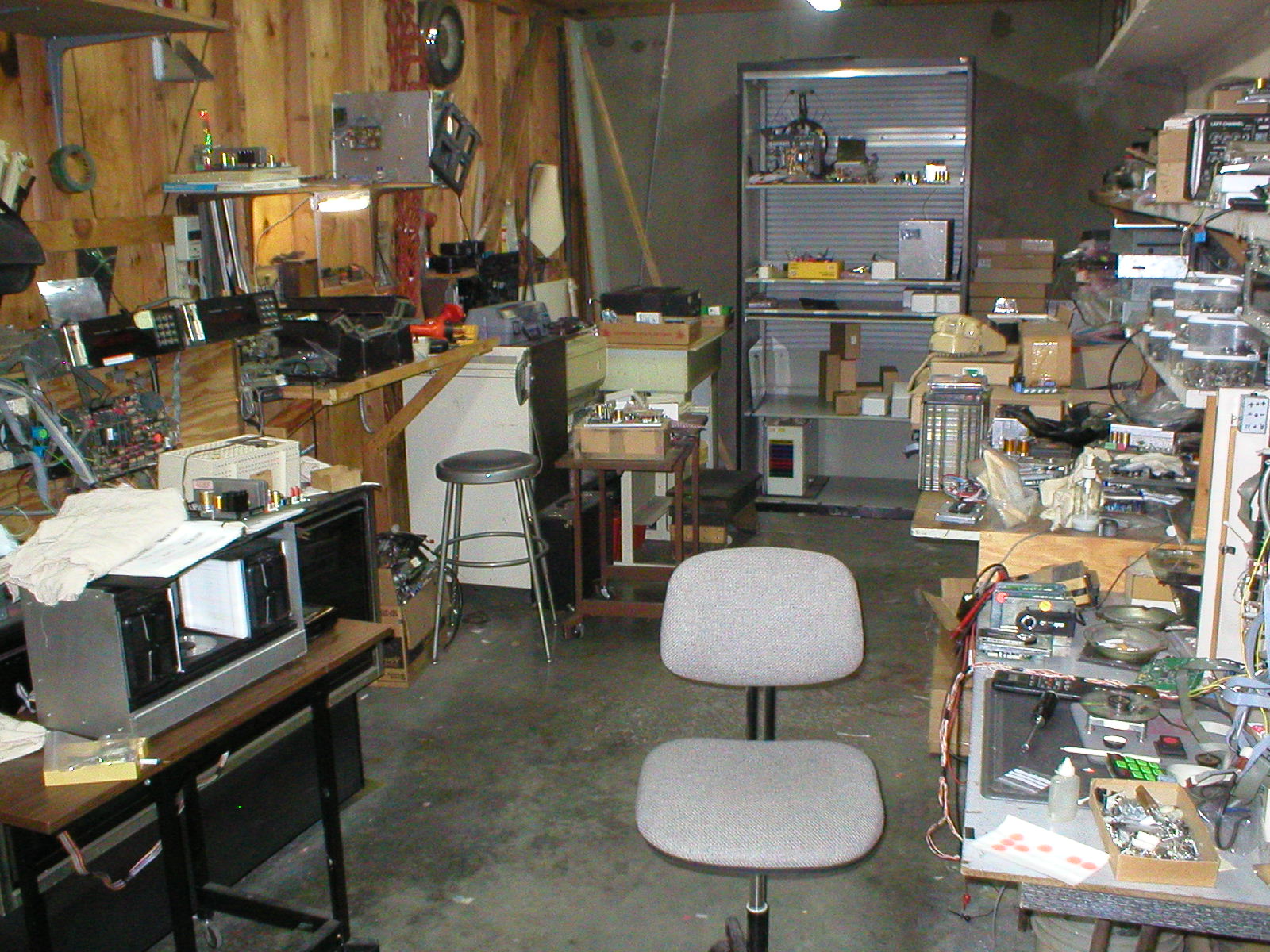 Compact Disc Repair Room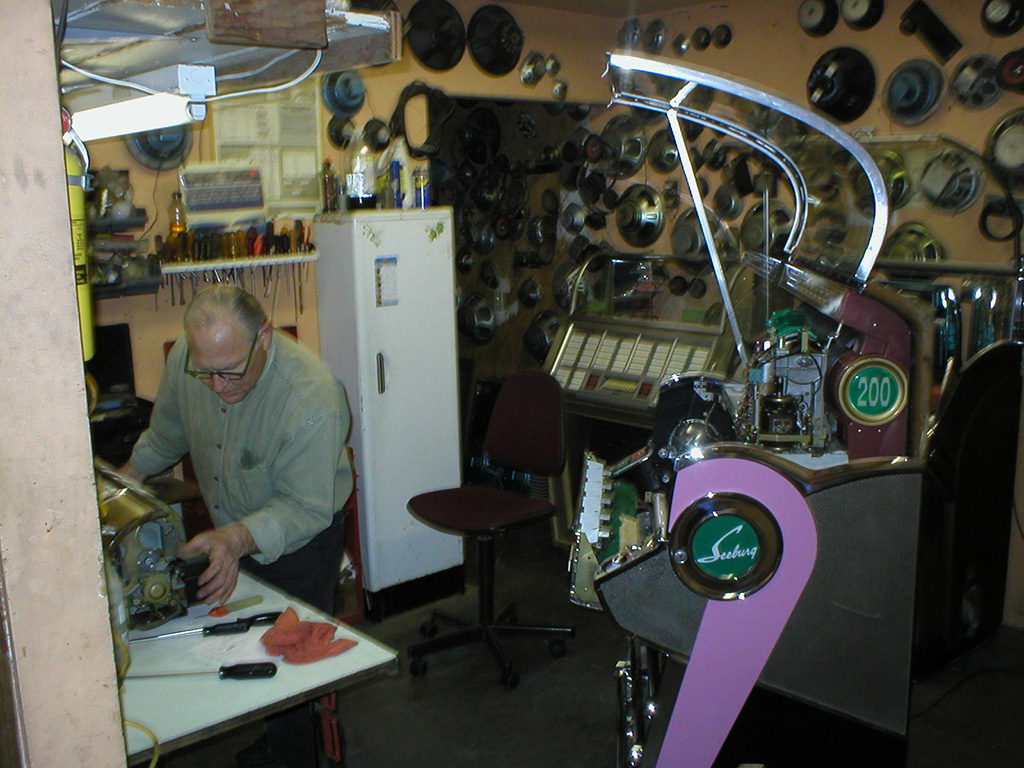 Eddie's Room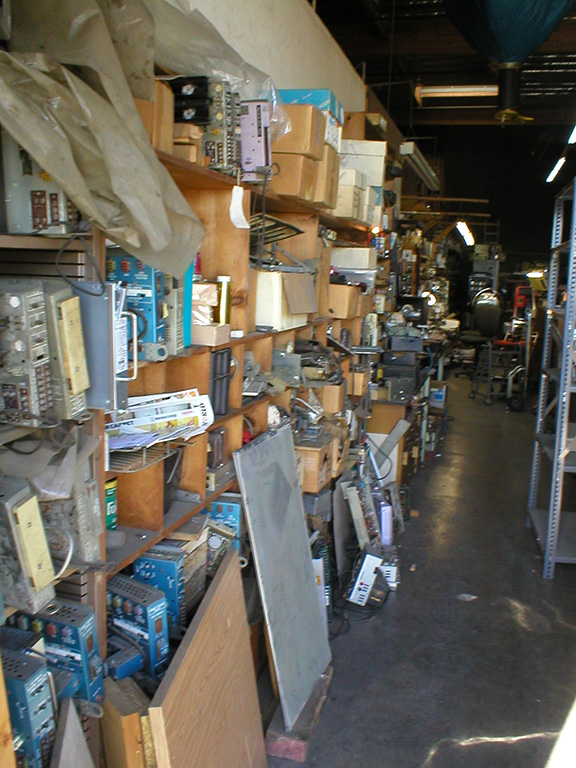 South Parts Wall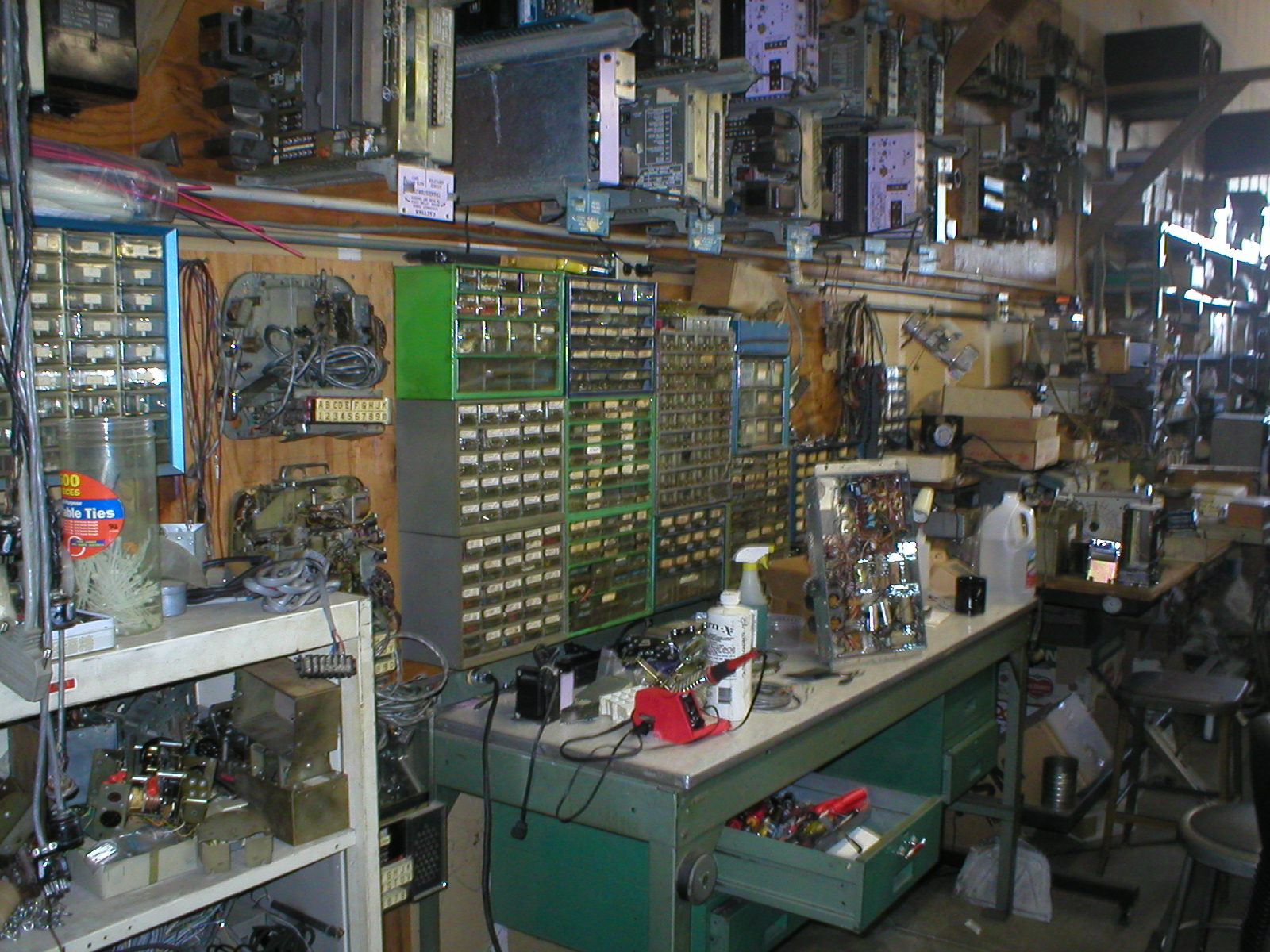 Test Bench
Warren's Work Bench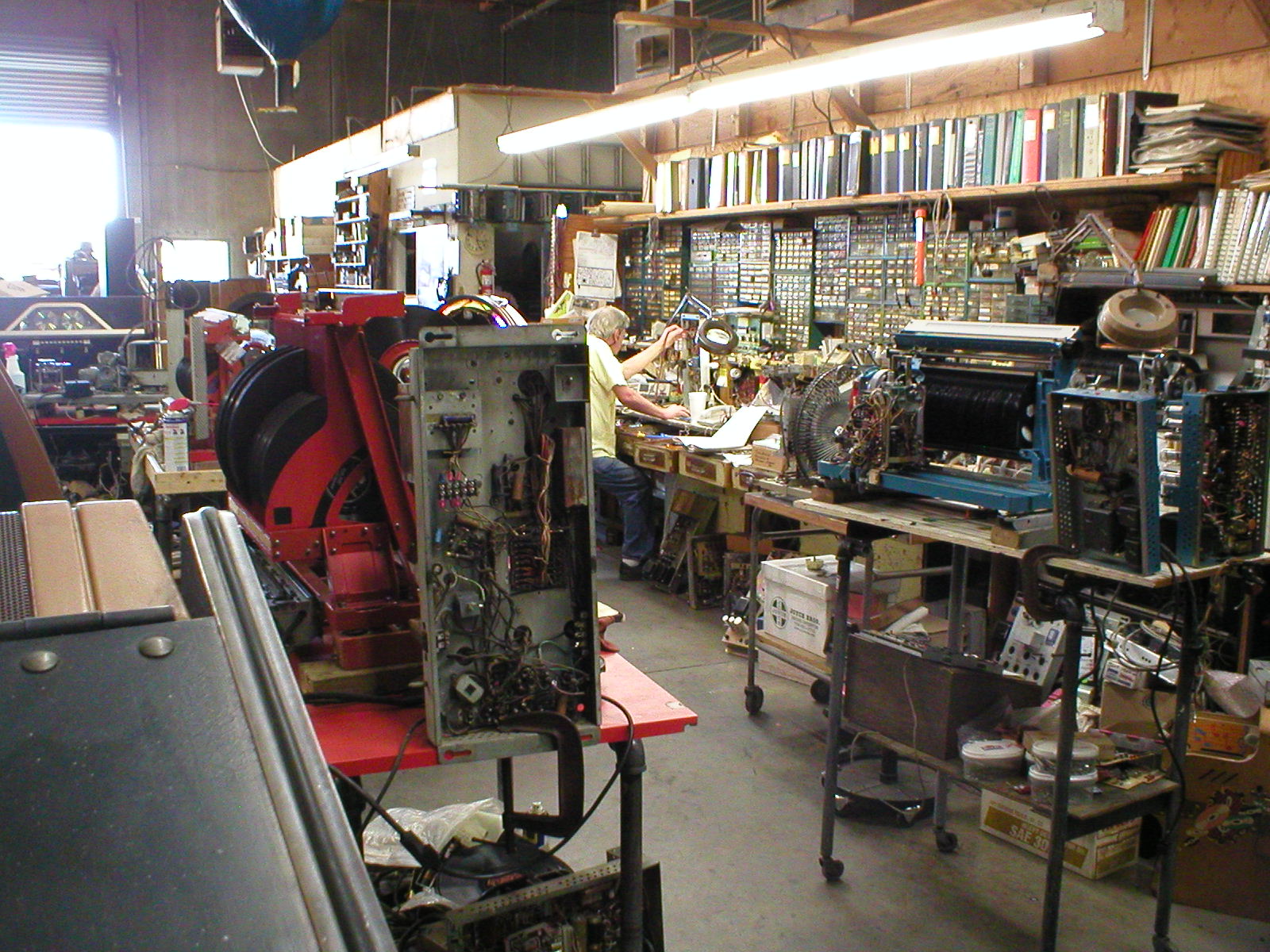 Warren in his work area.