JUKEBOXES UNLIMITED.com®
Established 1971
Los Angeles, CA 91394
1-818-366-9400

This jukebox has been professionally reconditioned
and includes a full one year parts warranty.

We ship worldwide.


2002 Rowe-AMI
Compact Disc Jukebox
Model "Saturn II"
Over 3000 Selections*
SOLD!
Newton, Massachusetts is called home.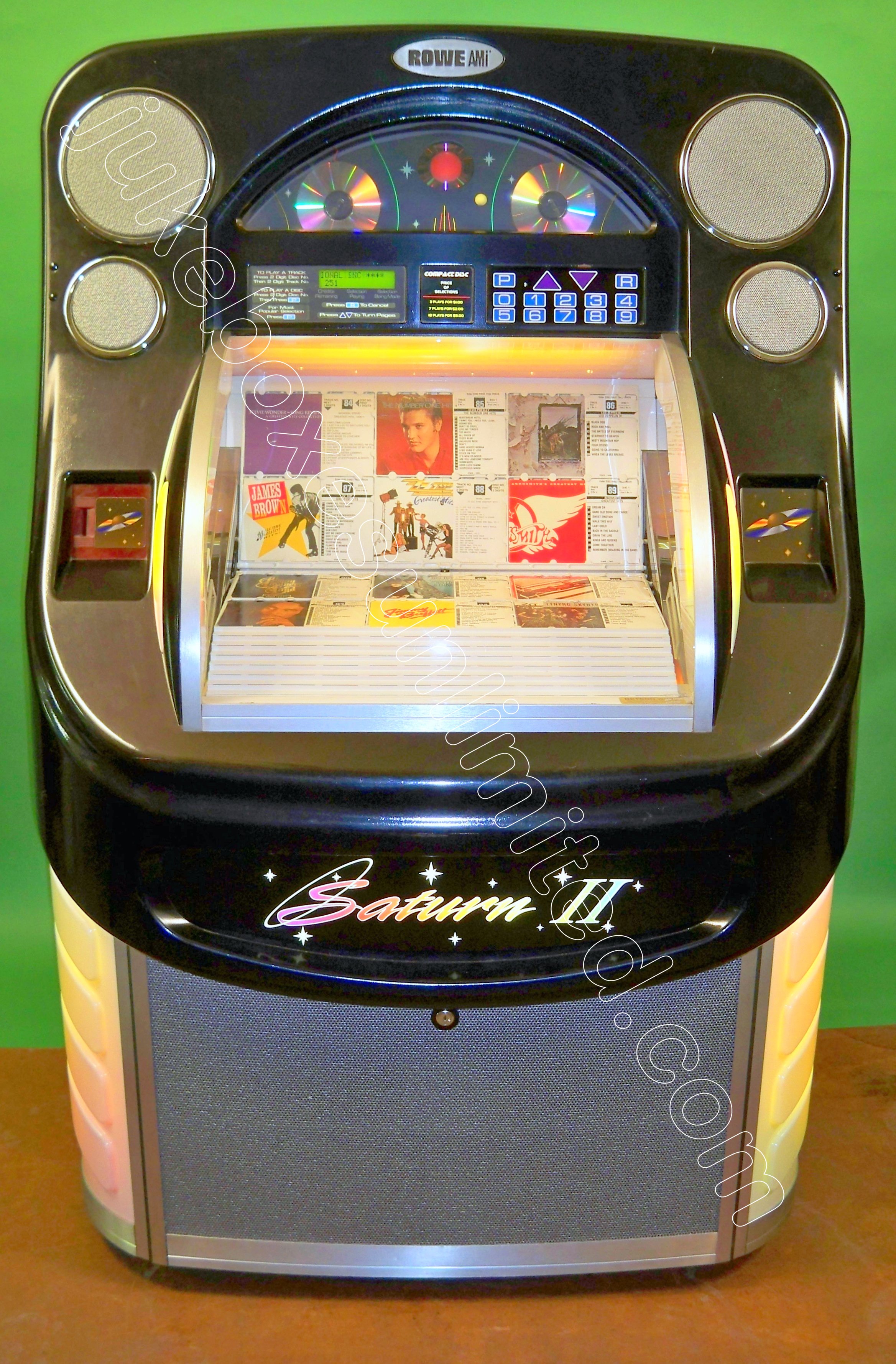 These black SATURN II models are simply stunning in person. And WOW! the sound from 6 speakers. Although all SATURN II models came with color cylinders behind wrap-around white pilasters, we make ours revolve.
Additionally we install a black light inside the animated CD display up top to add even more eye catching effect.
* With 100 CDs and over 30 tunes per CD, you can have more then 3,000 songs in one wonderful package. Burn your own compilations with as many tunes as you like. Your friends can scroll through 100 CD covers, 12 at a time, just by pressing buttons. And the soft touch buttons even have tones. This is one trick juke!
This immaculate jukebox has been fully reconditioned by the best ROWE CD mechanic around. In fact he's even re-engineered the front lid support system to last a good long time.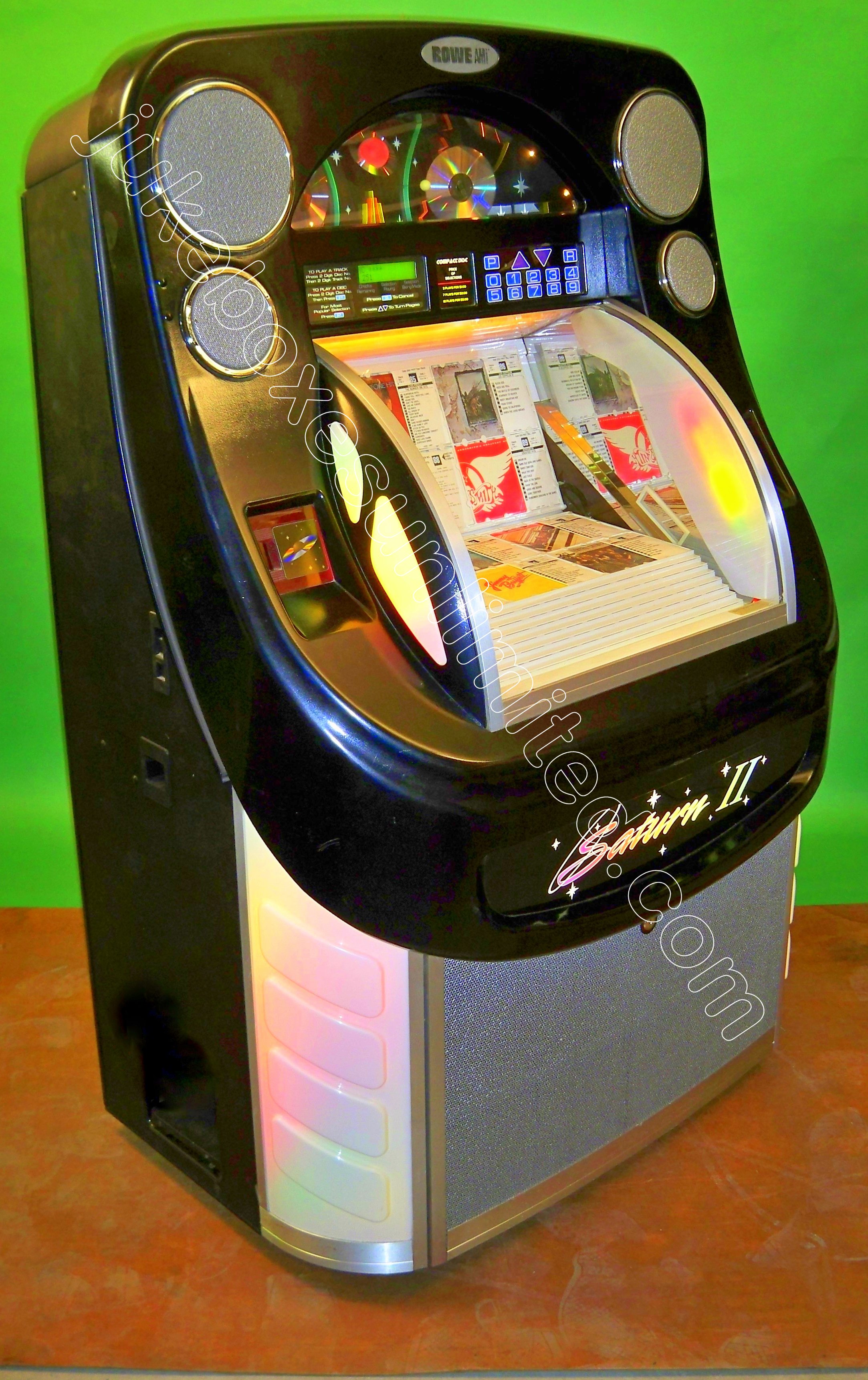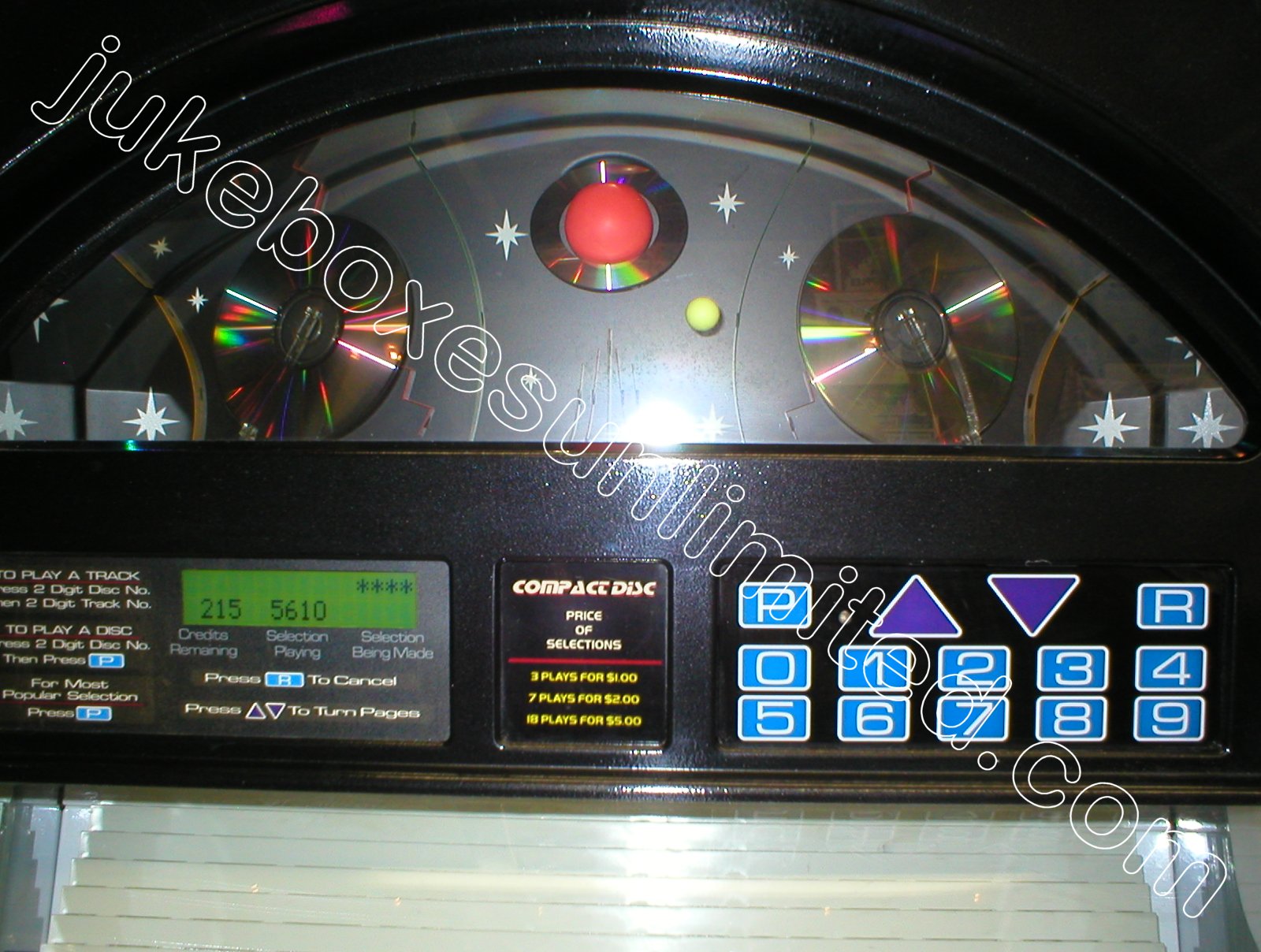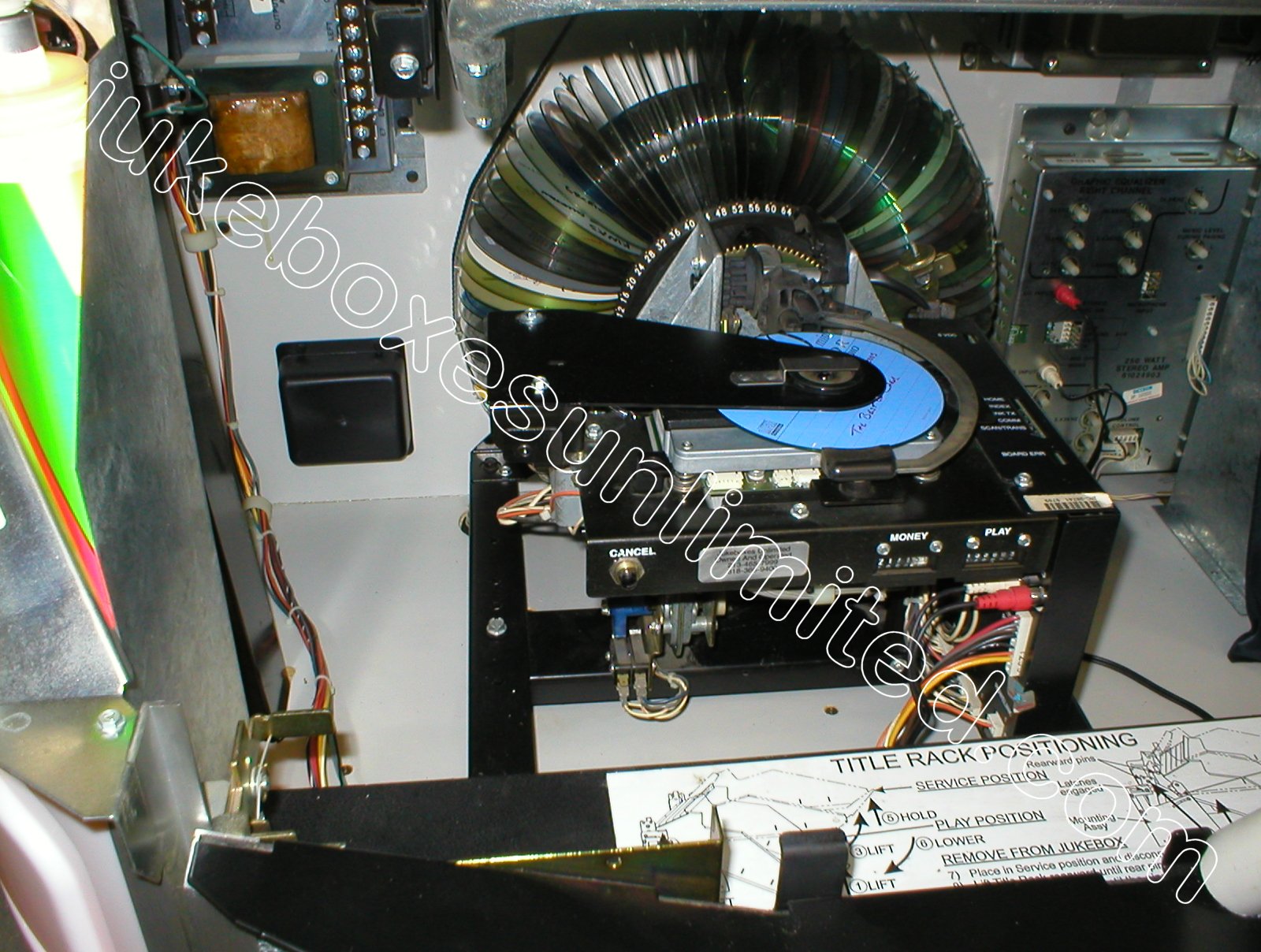 We ship worldwide and to insure proper care we crate the jukeboxes ourselves. Call us with your shipping address and we'll get you a competitive shipping/insurance quote (prices vary according to value and destination), unless you'd like to pick it up or have us deliver it in the Southern California area.
Our experience in servicing jukeboxes bought elsewhere through the Internet is that many sustain some kind of damage in transport. When you buy a jukebox from us we make sure the components inside are properly secured. In some cases we can send you detailed photos and instructions on how to unpack the unit and get it up and running.

"We only sell quality reconditioned jukeboxes that we'll be happy to service in the future.
This we've done since 1971."



If you're interested in this or any of our other jukeboxes call us at:
1-818-366-9400, 10AM-6PM P.S.T. Mon.-Sat. or e-mail us: Info@JukeboxesUnlimited.com.

For jukebox rental information in the Los Angeles area visit Jukeboxes For Rent ®.