JUKEBOXES UNLIMITED.com®
Established 1971
Los Angeles, CA 91394
1-818-366-9400

This jukebox has been professionally rebuilt/restored
and includes a full one year parts warranty.

We ship worldwide.



2005 Rowe-AMI
CD Jukebox
Model "CD-100K"
"Laserstar® Starglo"
Over 3,000 Selections*

SOLD!
Heating up the sand/surf of Manhattan Beach, CA.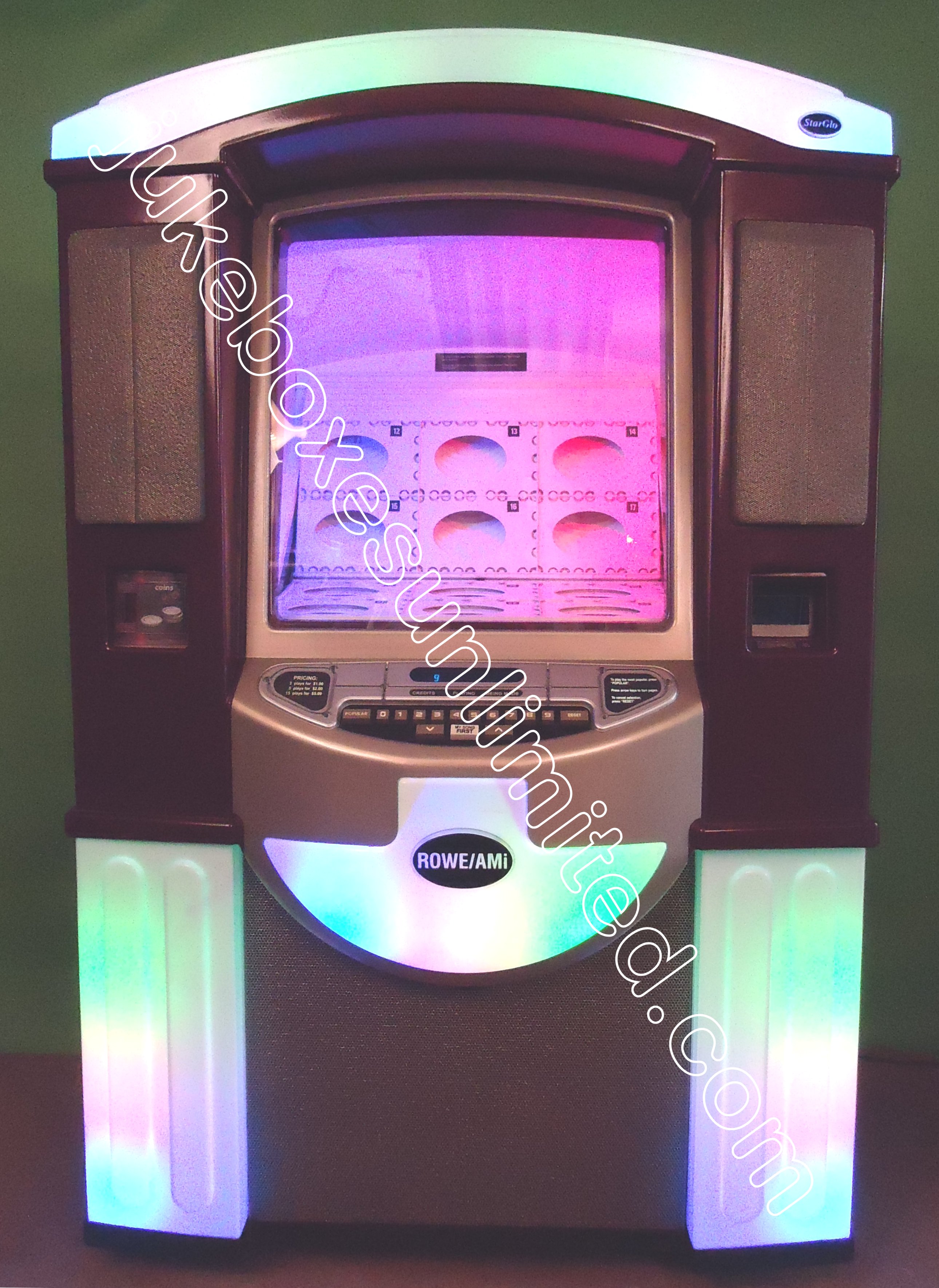 Over four decades in the business and you might imagine I'd have a few jukes in my own personal collection. In fact my house won't hold all the "cool", "cherry" machines I've fallen in love with. But you know what? One of 'em is gonna have to come out.
We got 2 of these colorful machines (we call 'em the "circus jukes") in the shop a while back and I fell in love with them instantly. The lighting is so spectacular that, in person, it'll blow you away.
No more flickering florescent lamps, starters or ballasts to drive you crazy. This thing definitely "glows in the dark". ALL the lighting is provided by LEDs. The LED micro control unit allows you to adjust how the lights respond to the various frequencies of the music (color or light organ). While all the lights might be flashing to the beat, as you approach the jukebox to view the song listings, the lighting for the titles stops pulsing so you can read the song listing and stays a steady white until you walk away.
Google this juke and you'll find YouTube videos of the lights and sound in action.
And the sound ….. well…… just imagine what Robert Palmer's "Addicted to Love" might sound like pumped by a 1,000 watts?
Our Rowe mechanics have gone through and tweaked this monster all the way. It's immaculate!
This is state of the art. This is you, and you should have this.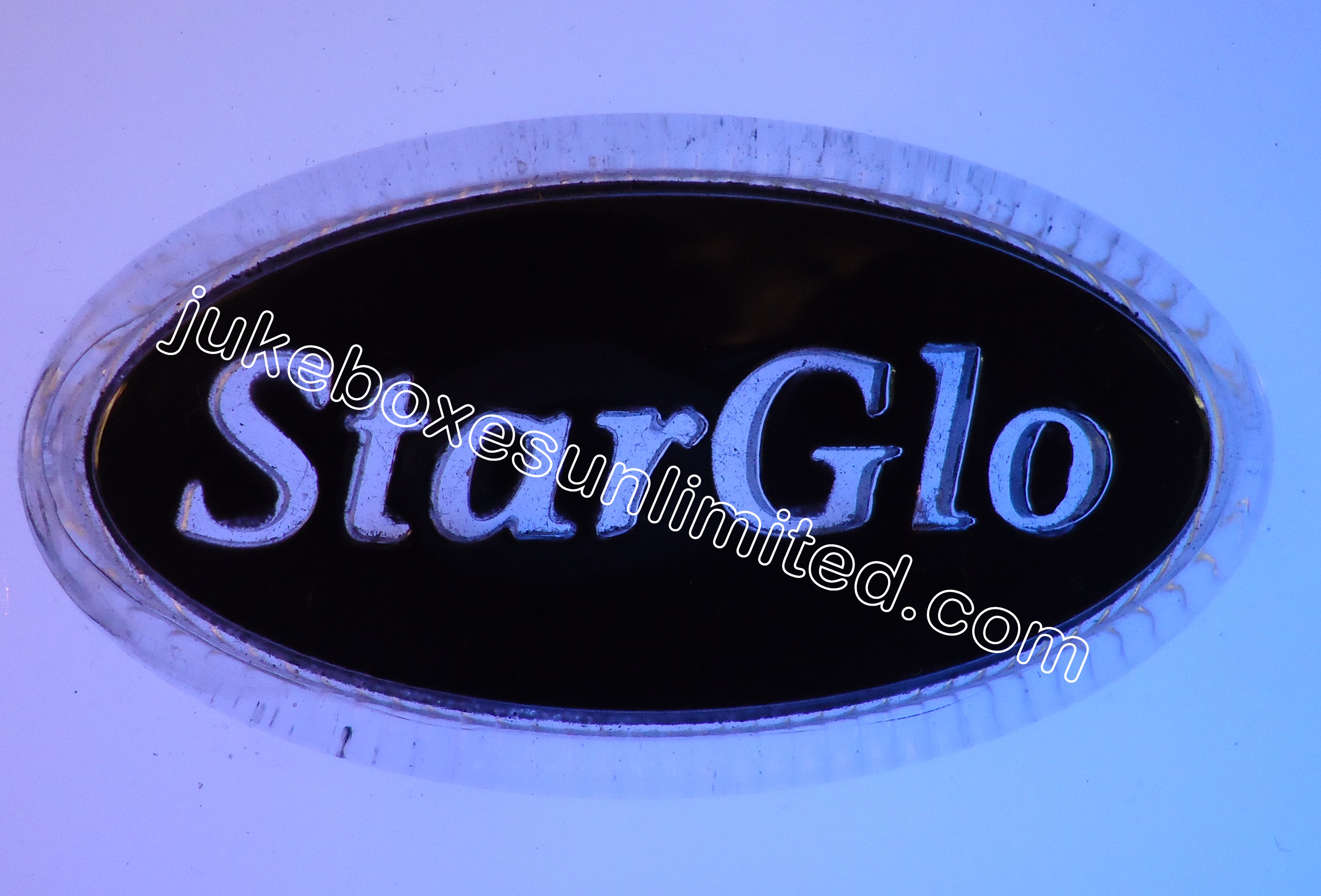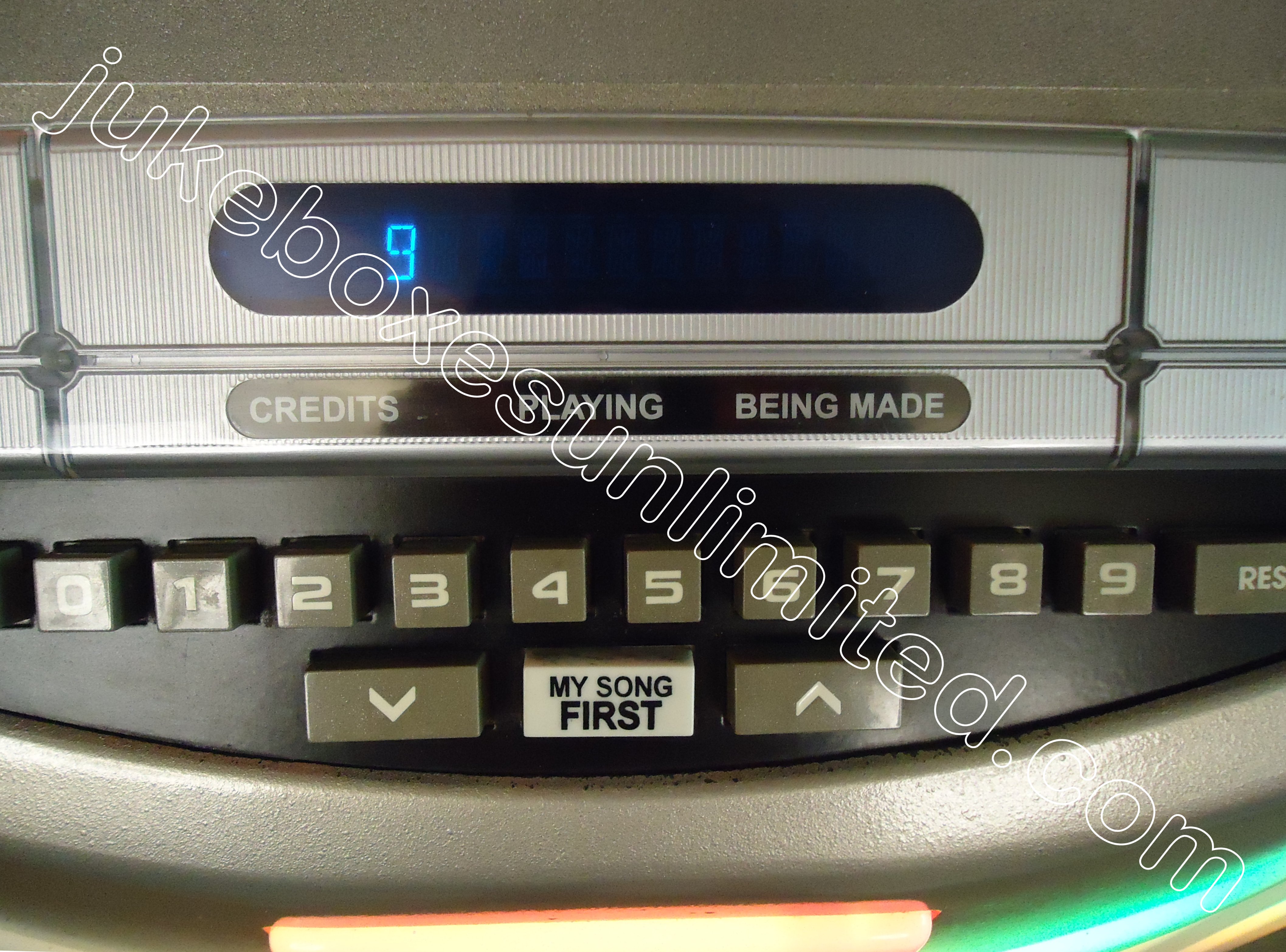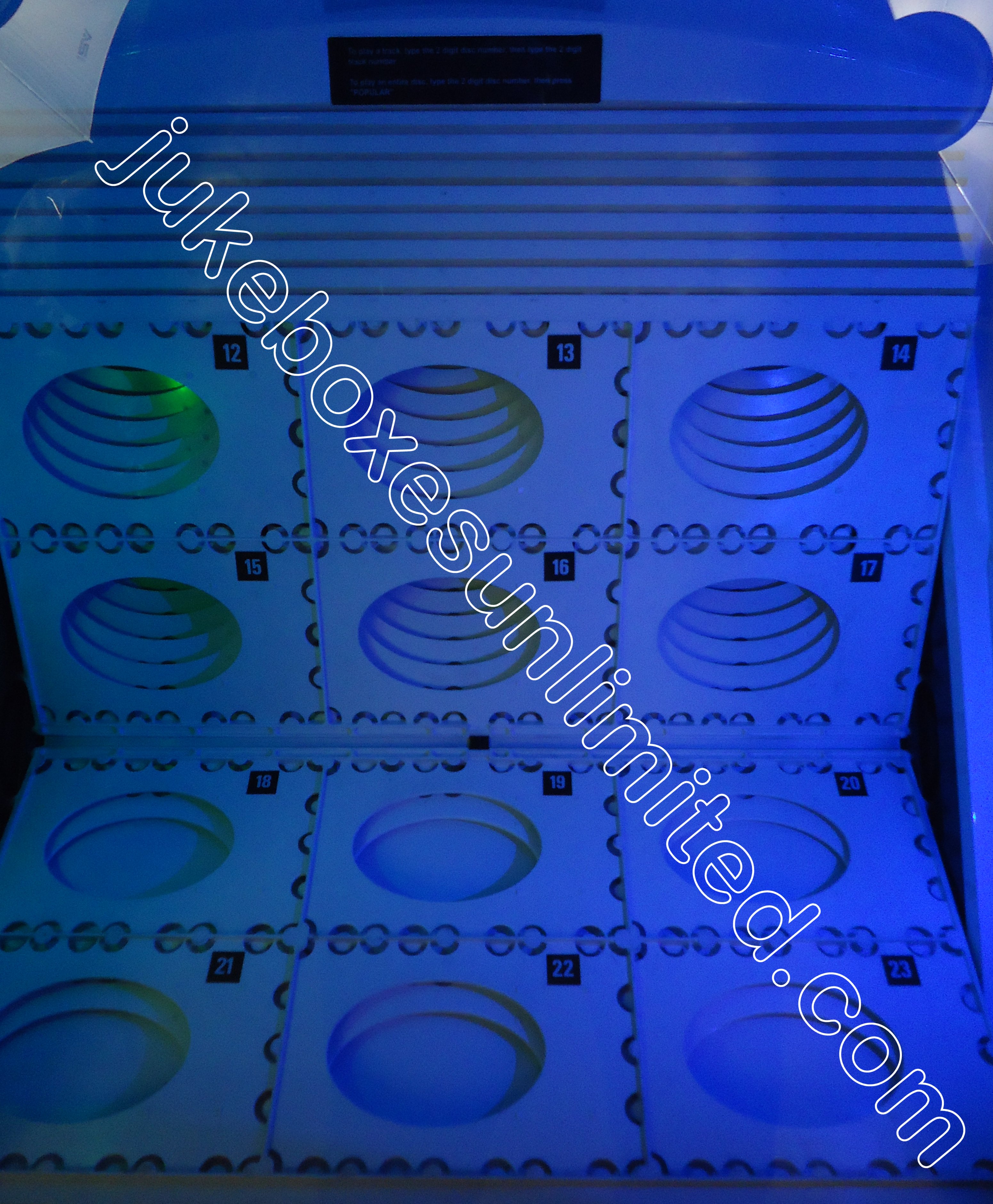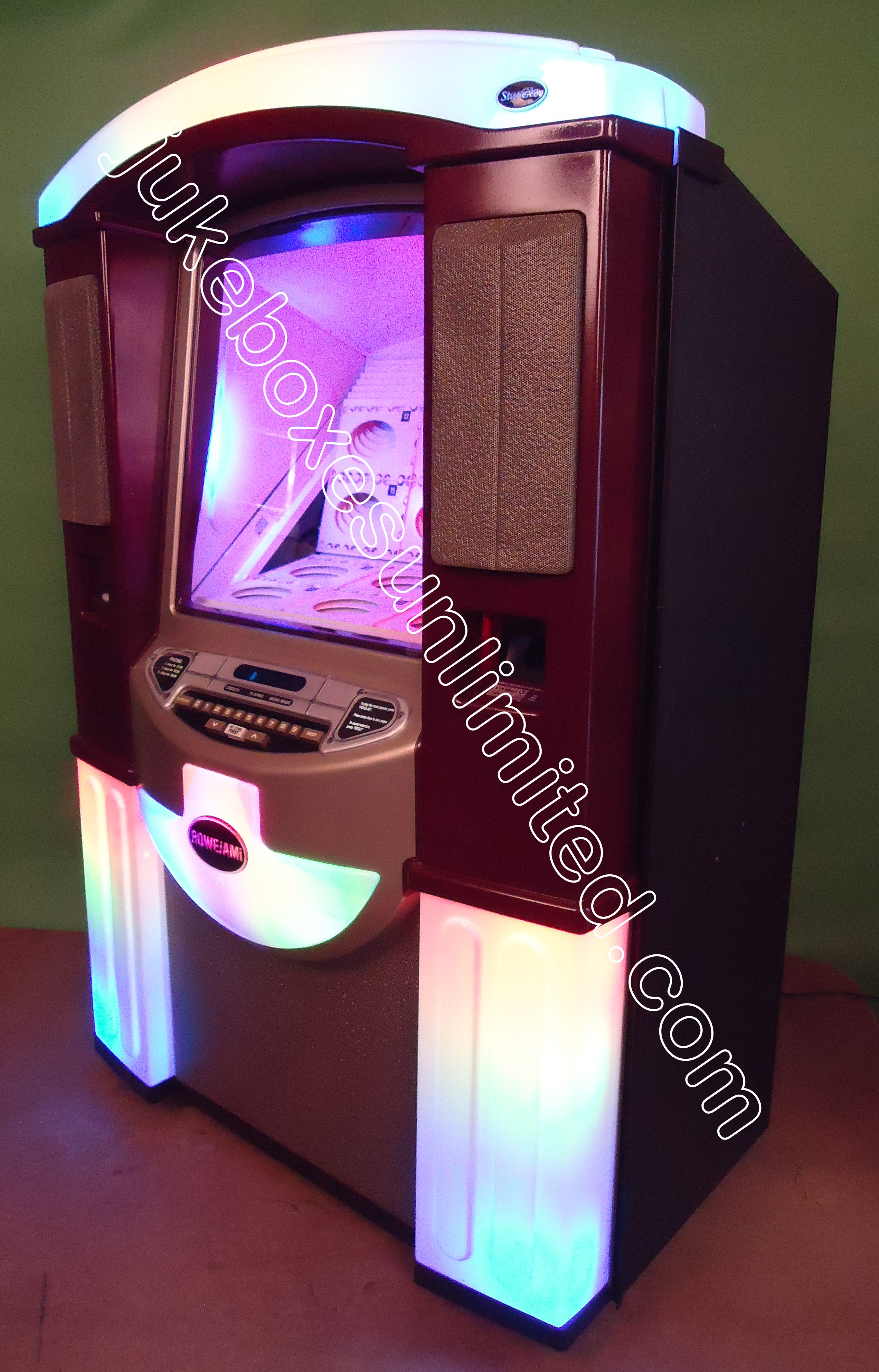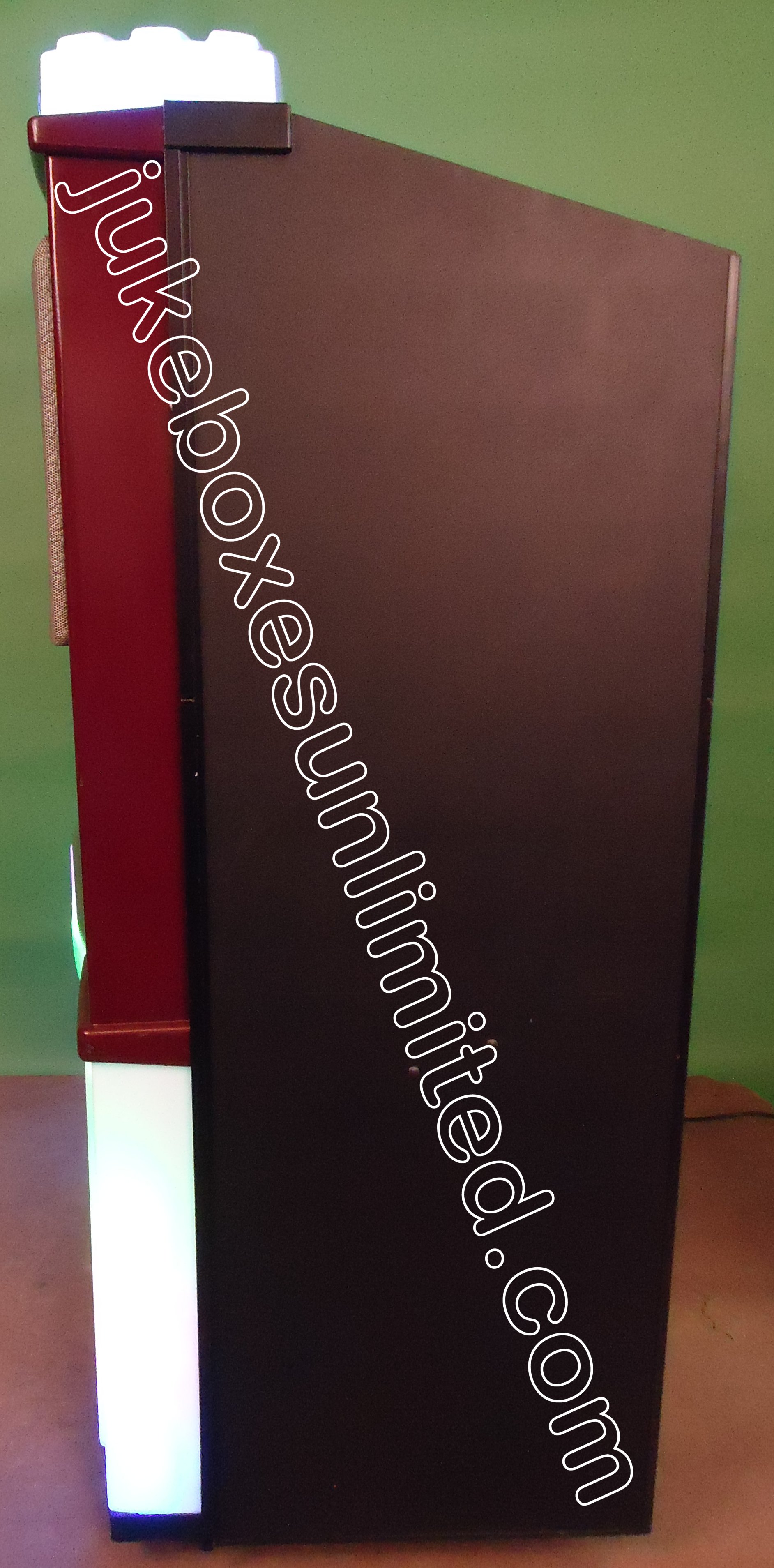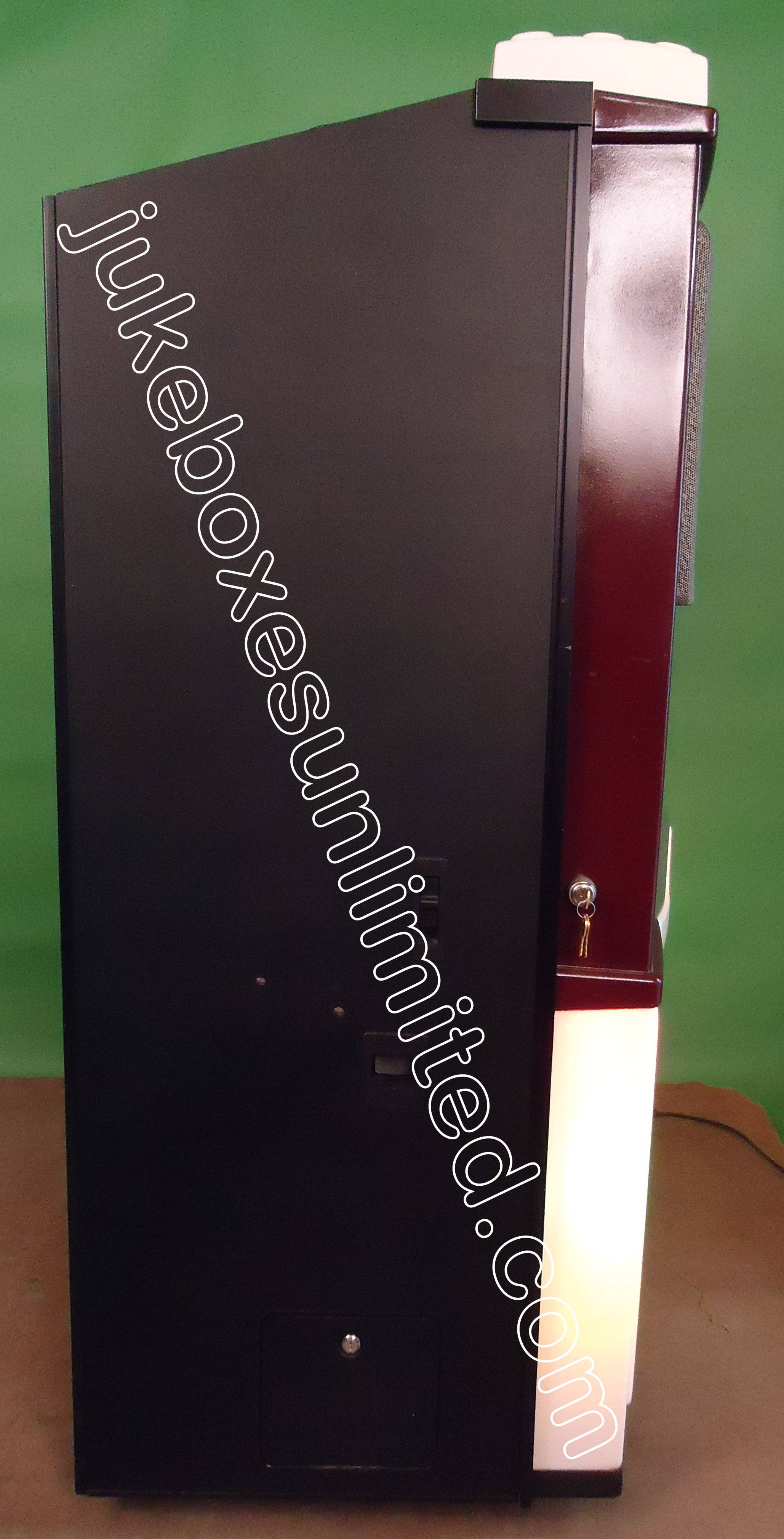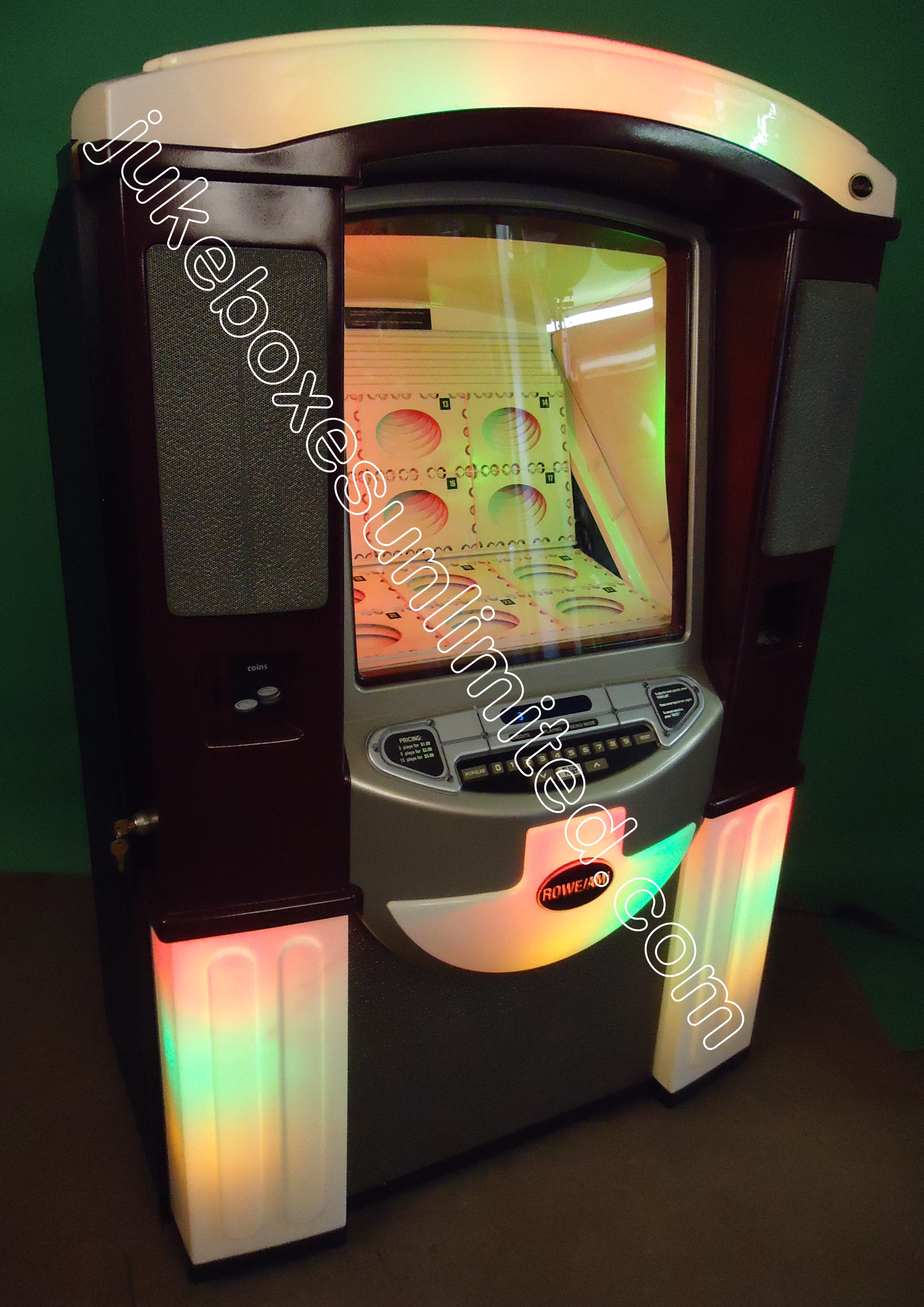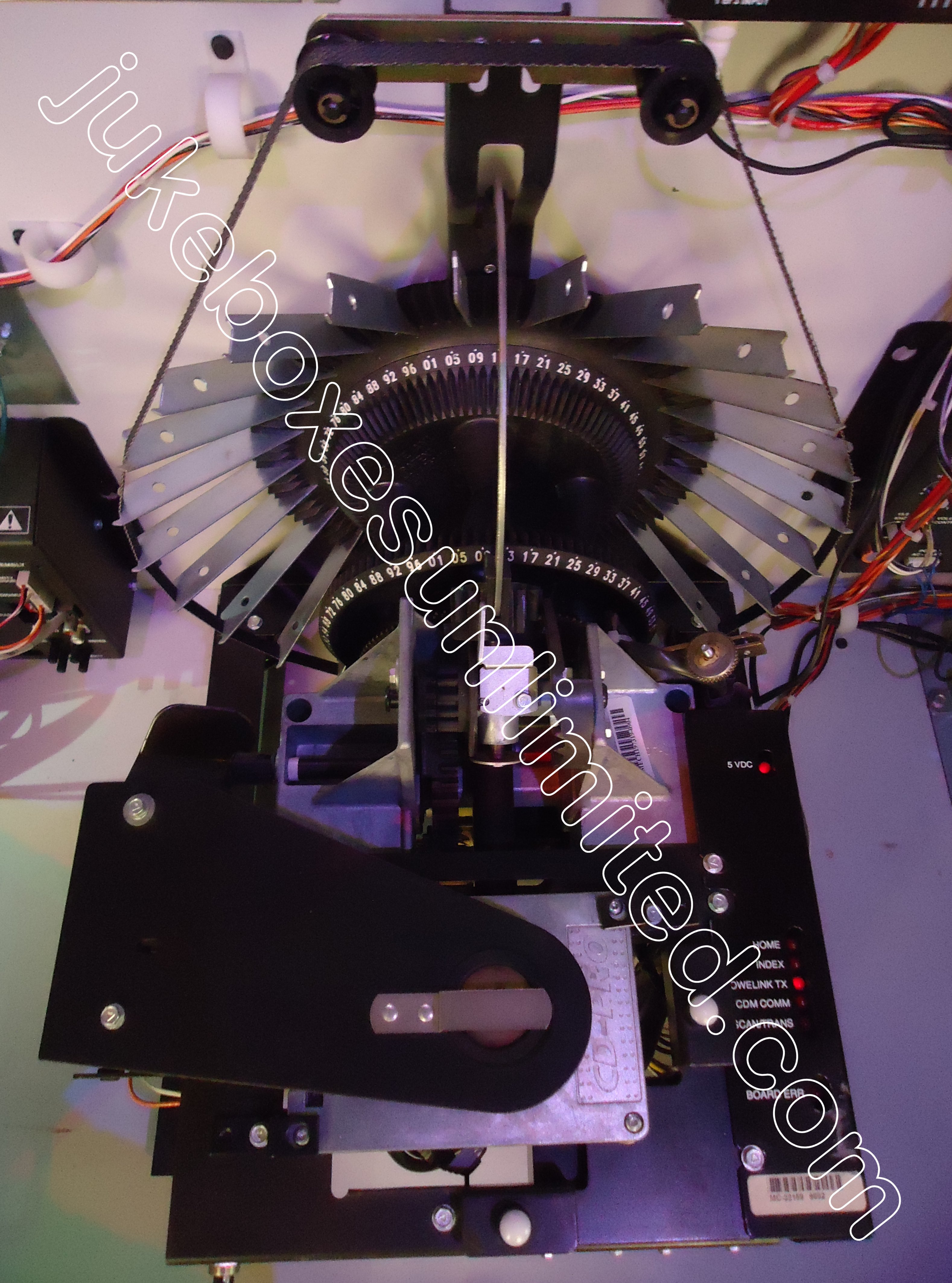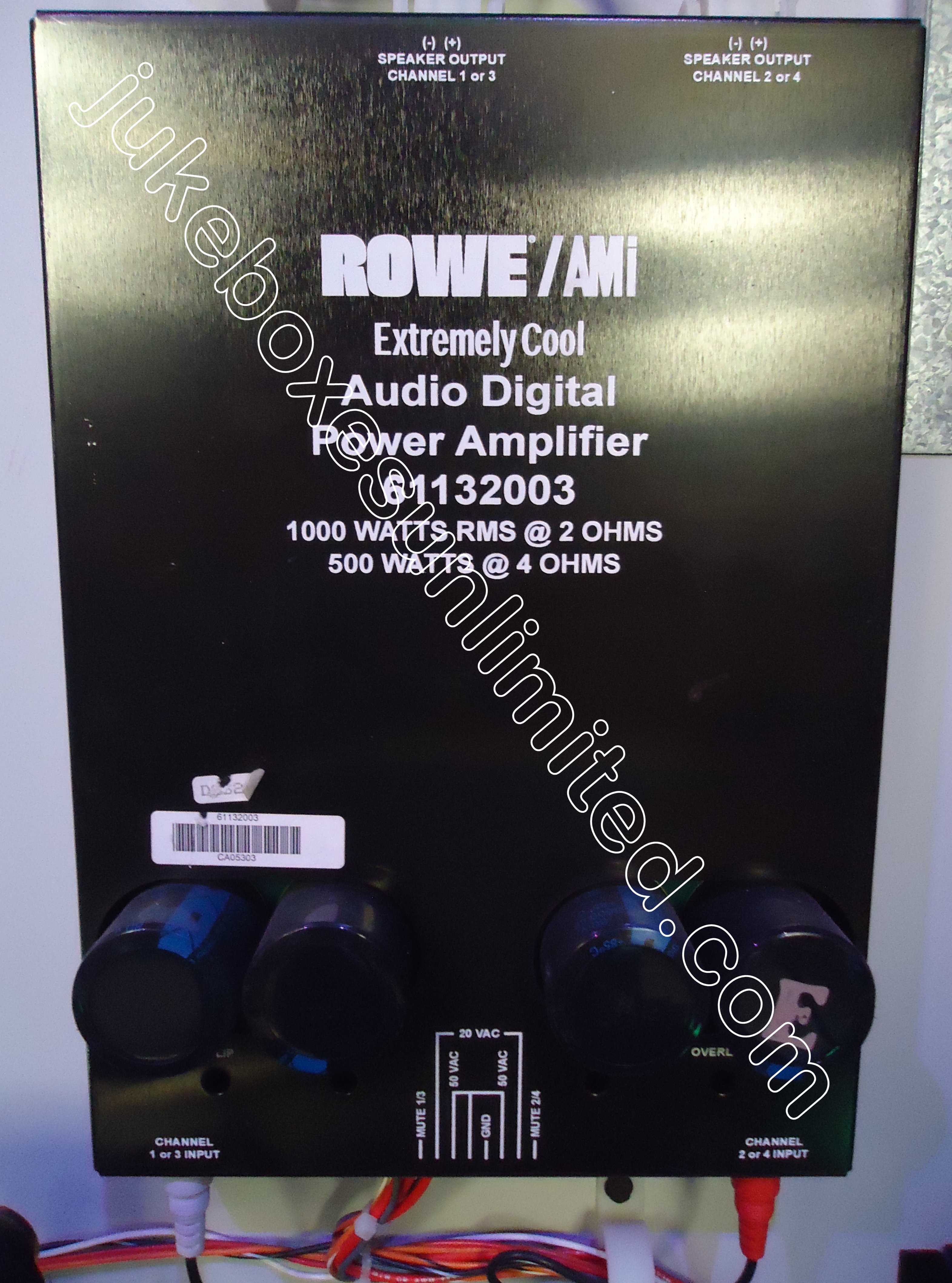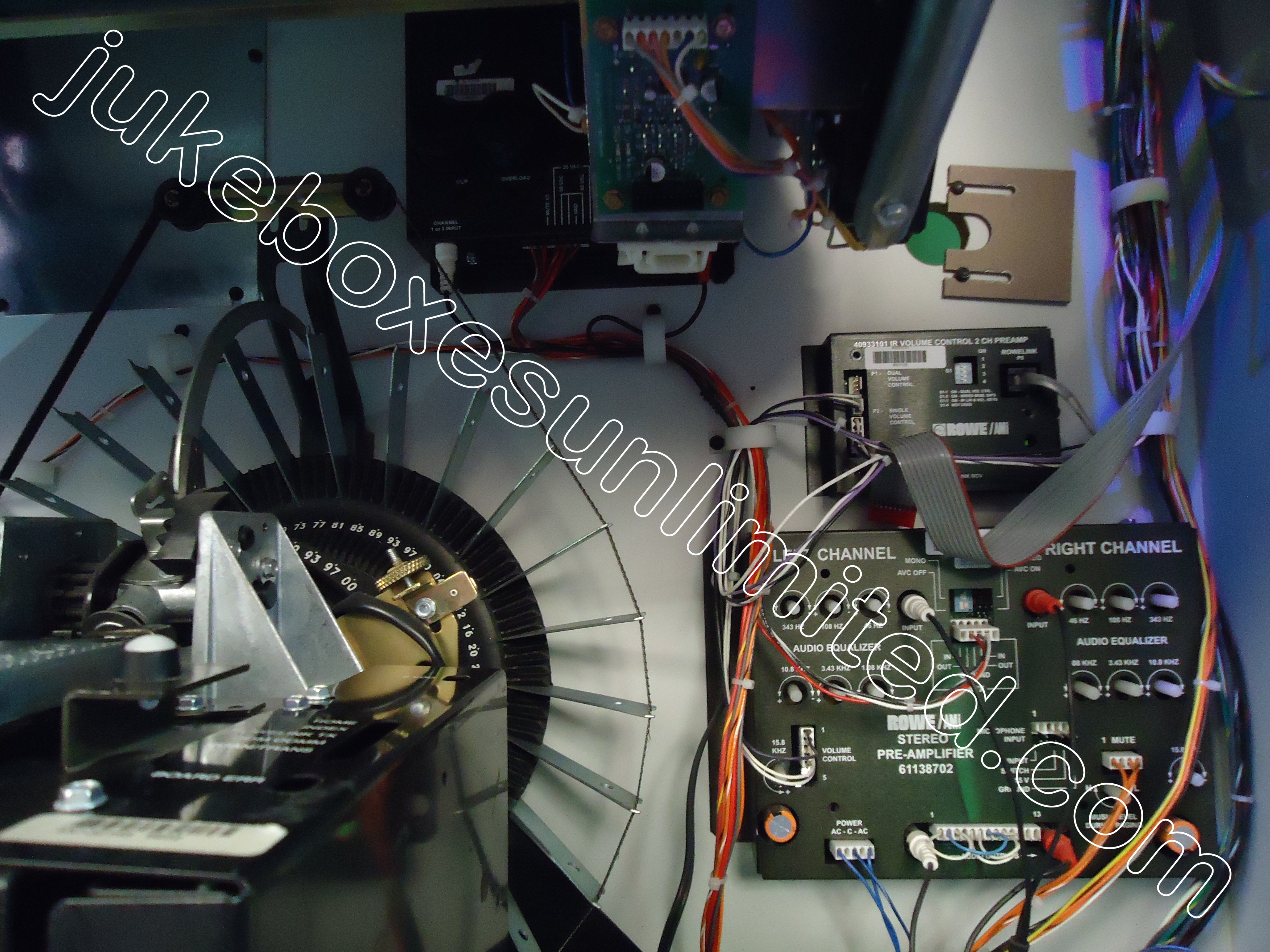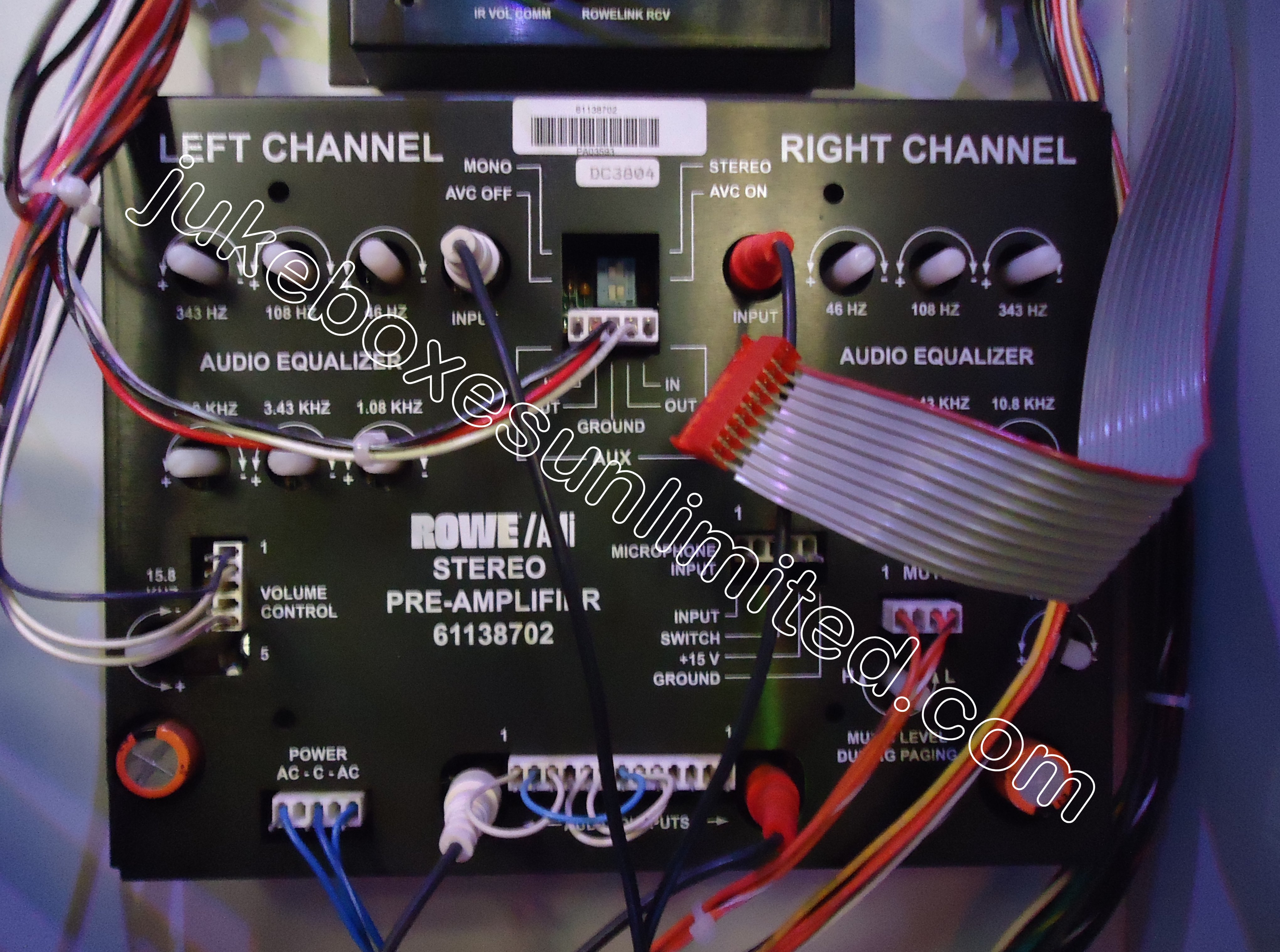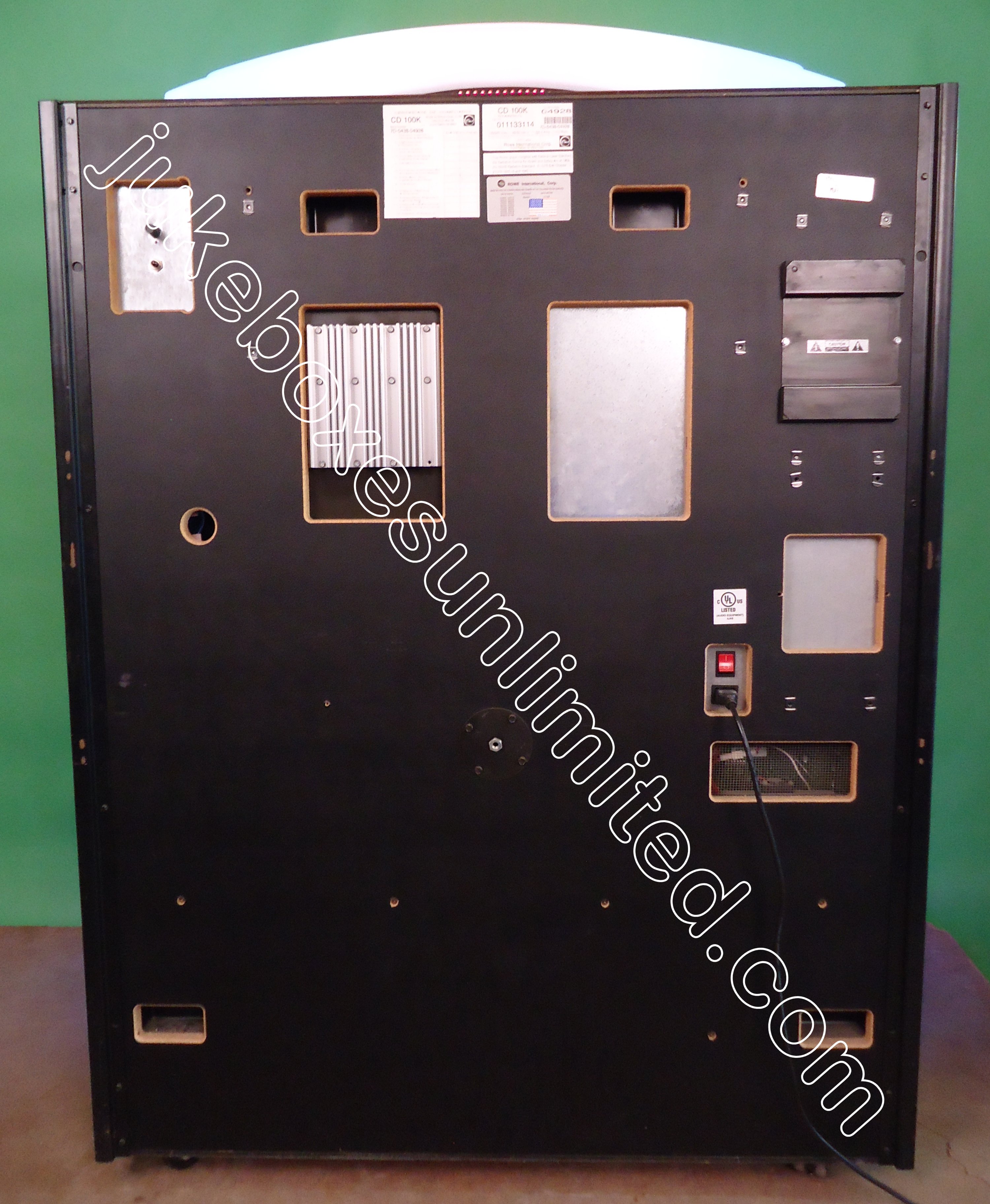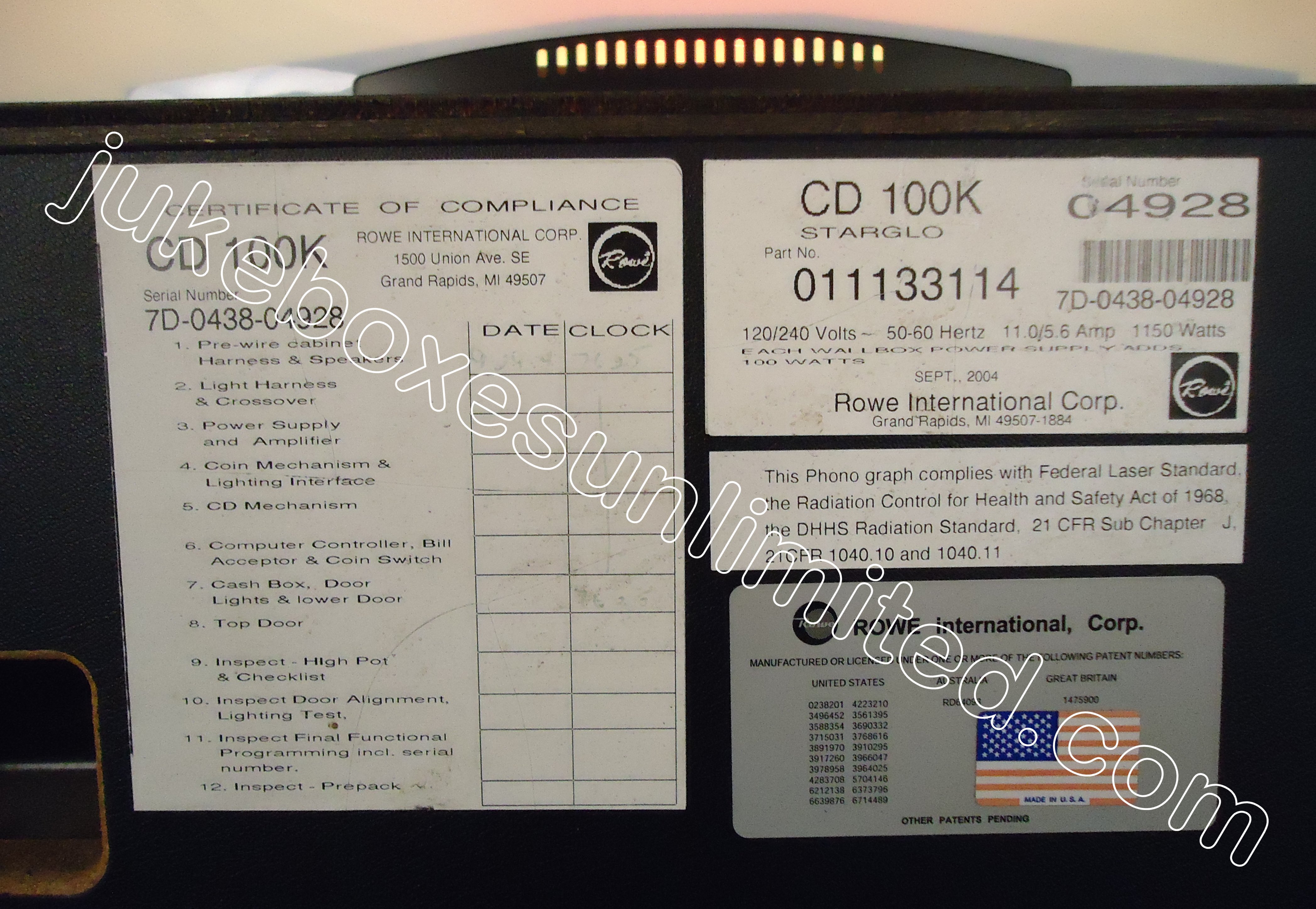 * Selection count varies with number of tracks per cd used in jukebox.
We ship worldwide and to insure proper care we crate the jukeboxes ourselves. Call us with your shipping address and we'll get you a competitive shipping/insurance quote (prices vary according to value and destination), unless you'd like to pick it up or have us deliver it in the Southern California area.
Our experience in servicing jukeboxes bought elsewhere through the Internet is that many sustain some kind of damage in transport. When you buy a jukebox from us we make sure the components inside are properly secured. In some cases we can send you detailed photos and instructions on how to unpack the unit and get it up and running.

"We only sell quality reconditioned jukeboxes that we'll be happy to service in the future.
This we've done since 1971."


If you're interested in this or any of our jukeboxes call us at:
1-818-366-9400, 10AM-6PM P.S.T. Mon.-Sat. or e-mail us: Info@JukeboxesUnlimited.com.

For jukebox rental information in the Los Angeles area visit Jukeboxes For Rent ®.