JUKEBOXES UNLIMITED.com®
Established 1971
Los Angeles, CA 91394
1-818-366-9400

This jukebox has been professionally rebuilt/restored
and includes a full one year parts warranty.

We ship worldwide.



2000 Rowe/AMI
CD Jukebox
Model "WP100A"
"Berkeley"
"Laserstar"
Wall Mount
Over 3,000 Selections*

SOLD!
Rocking campers at the KOA in Weldon, CA.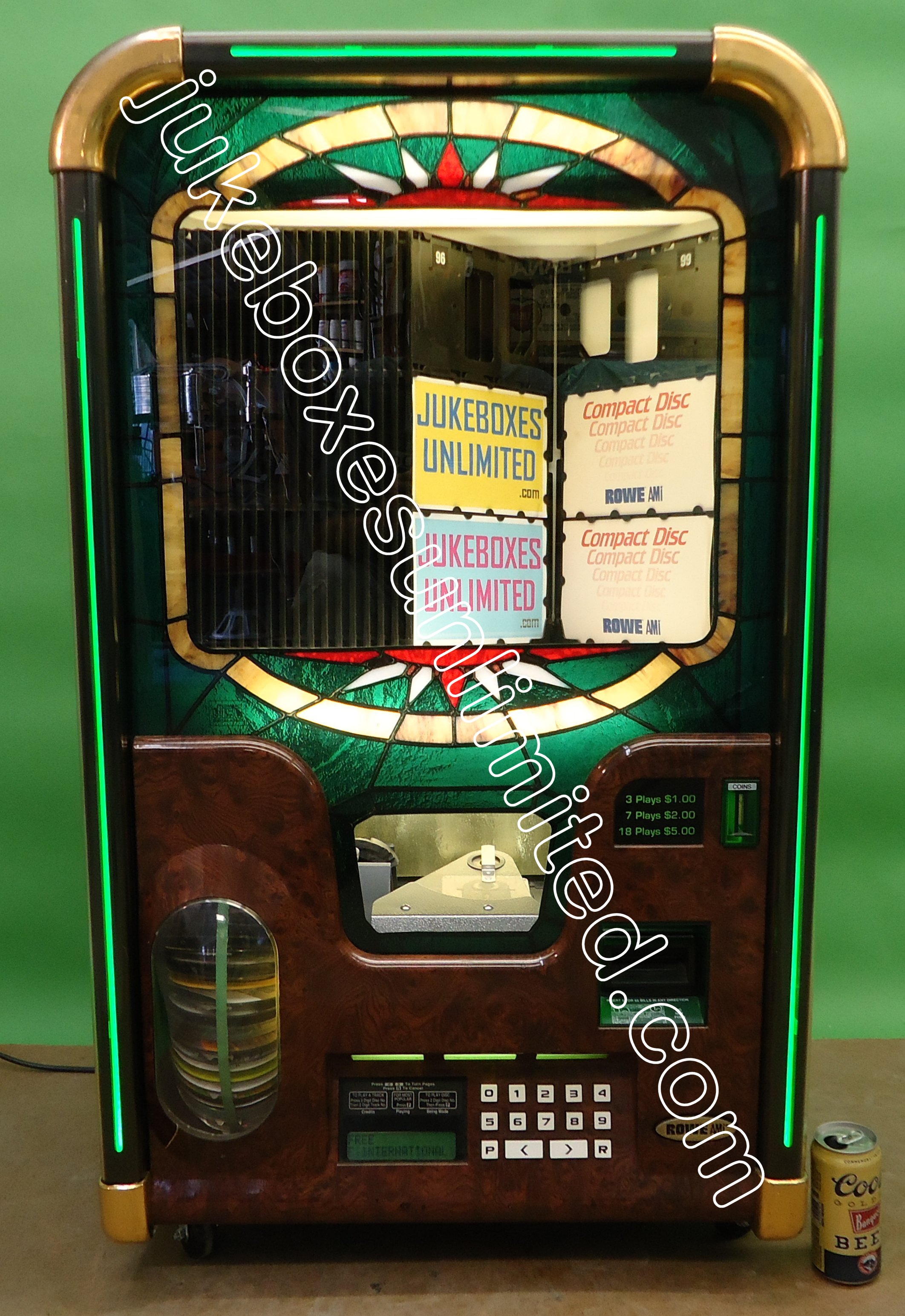 Rowe has been the company to beat since the early 1990s when it got into the CD jukes with a vengeance. With simple, dependable mechanisms every operator in America bought them.
The Berkeley was part of their long running series of wall mount jukeboxes that took up no valuable floor space in small establishments. They were cool and colorful and they made money.
They had something you don't often see in jukeboxes …… NEON lights! Green ones at that! What's also cool is that not only can you see the CD placed on the laser player through a window, you get to see the basket full of CDs rotating through a bubble window too. Kids will love it.
This particular unit had only been in service for a while when "downloading jukes" came on the scene, thus bringing on its early retirement. We've cleaned, detailed it and our two ROWE experts made sure it performed as intended.
Like all wall mounted jukeboxes this one is fully contained except for speakers which are easily attached to a terminal strip on the top back of the jukebox. They can also be set on a sturdy table.
We've acquired several of these babies lately, but it seems relatives and myself, have grabbed all but this one. Don't wait for someone else to grab the last one.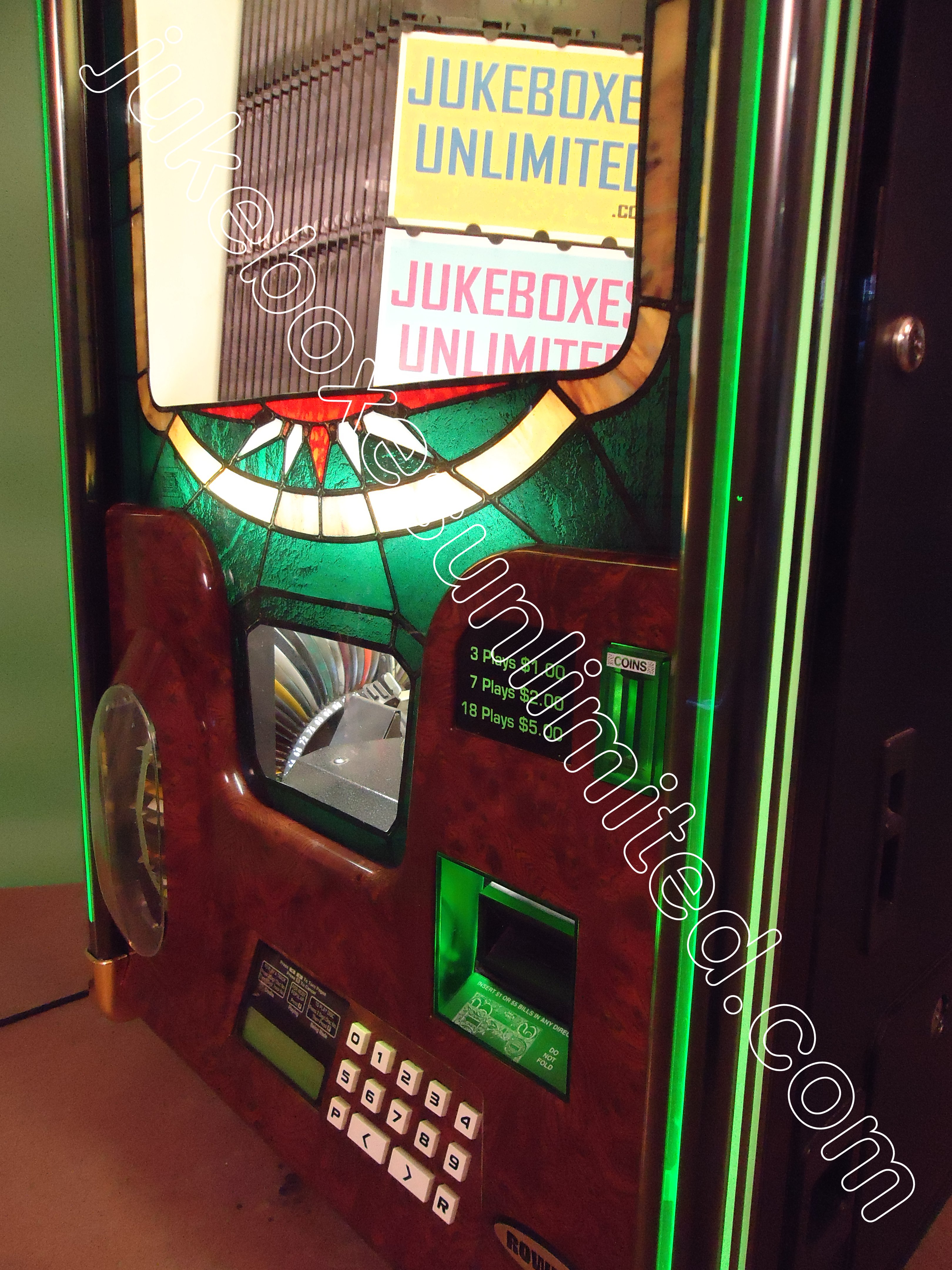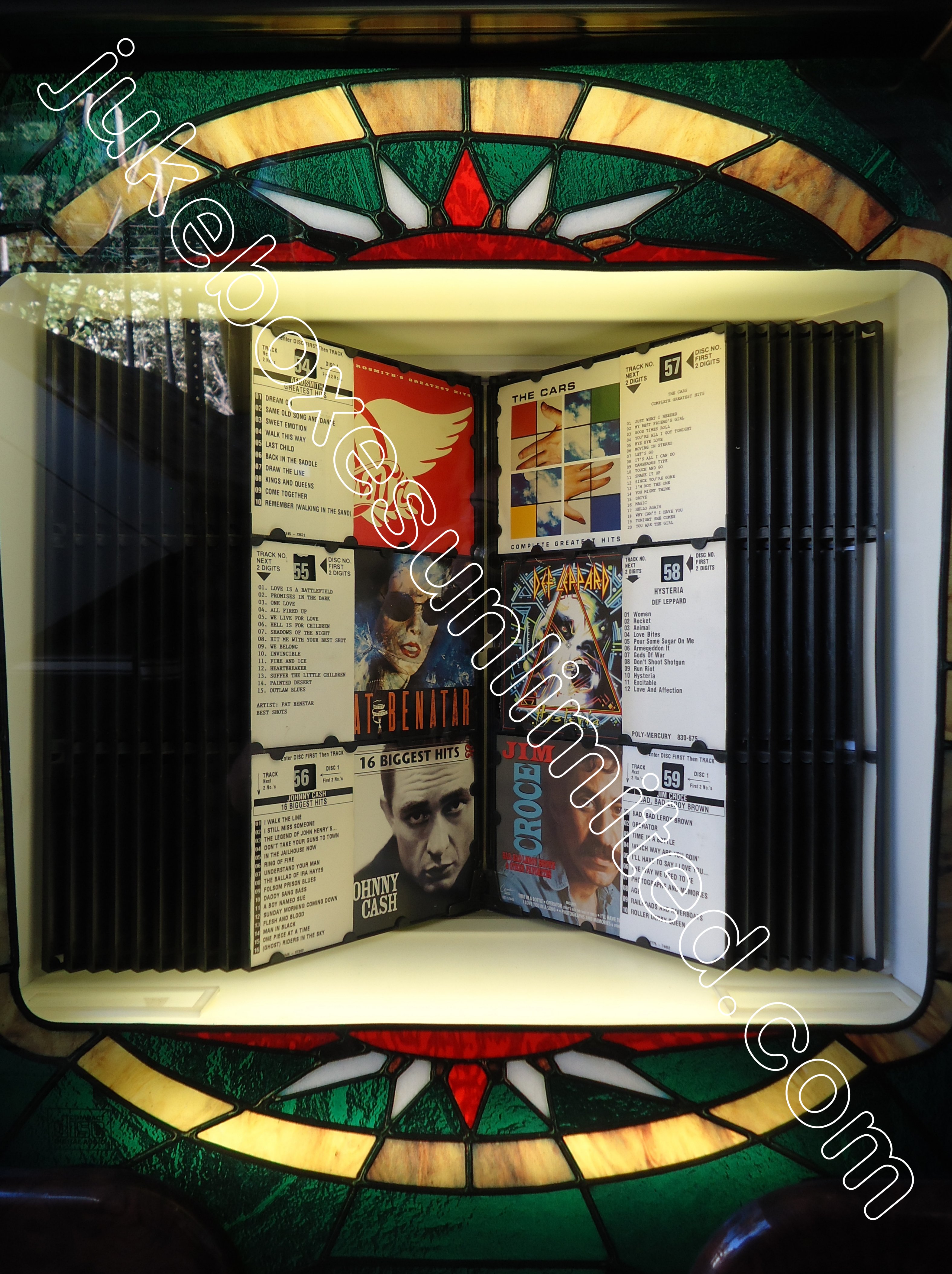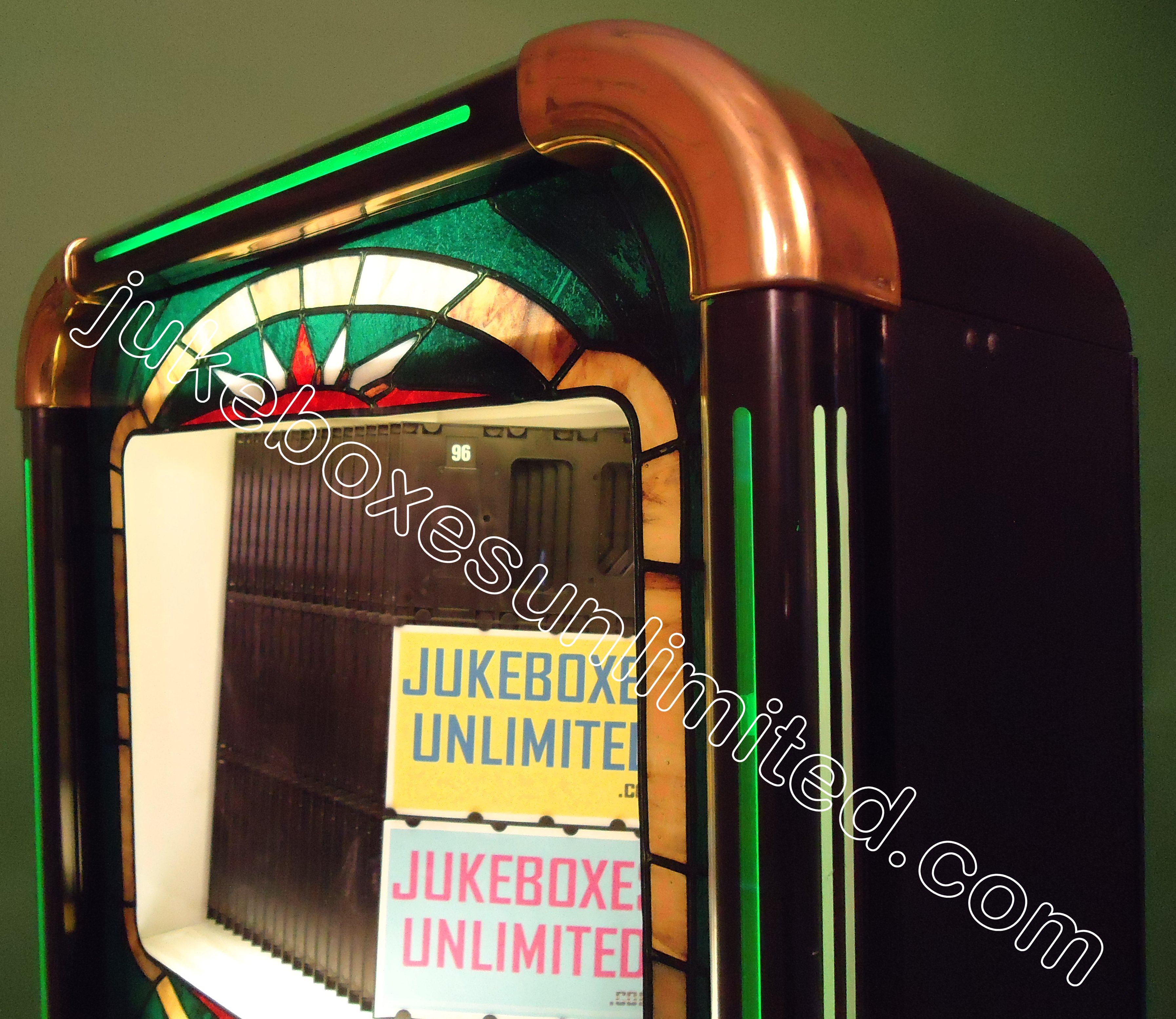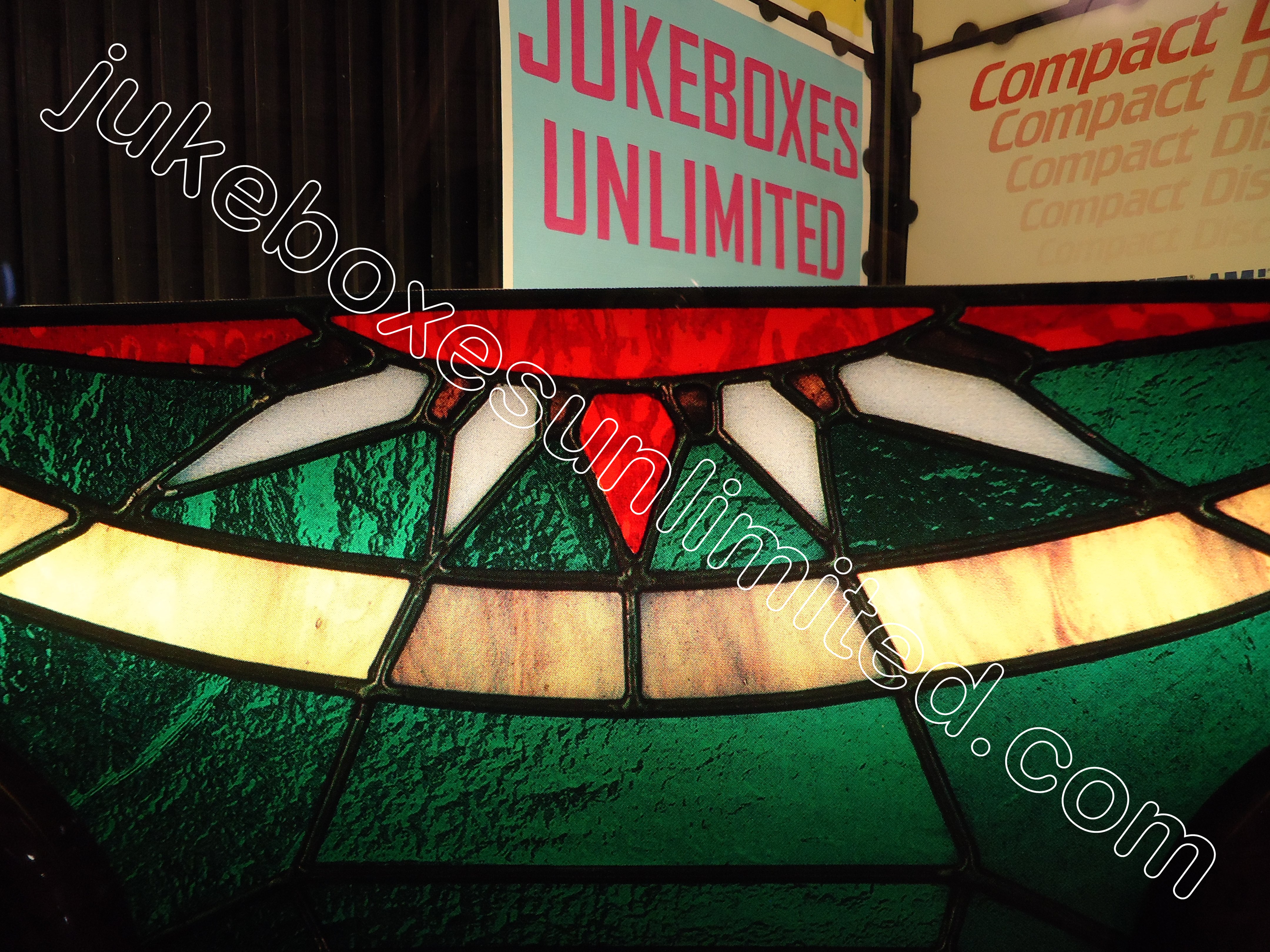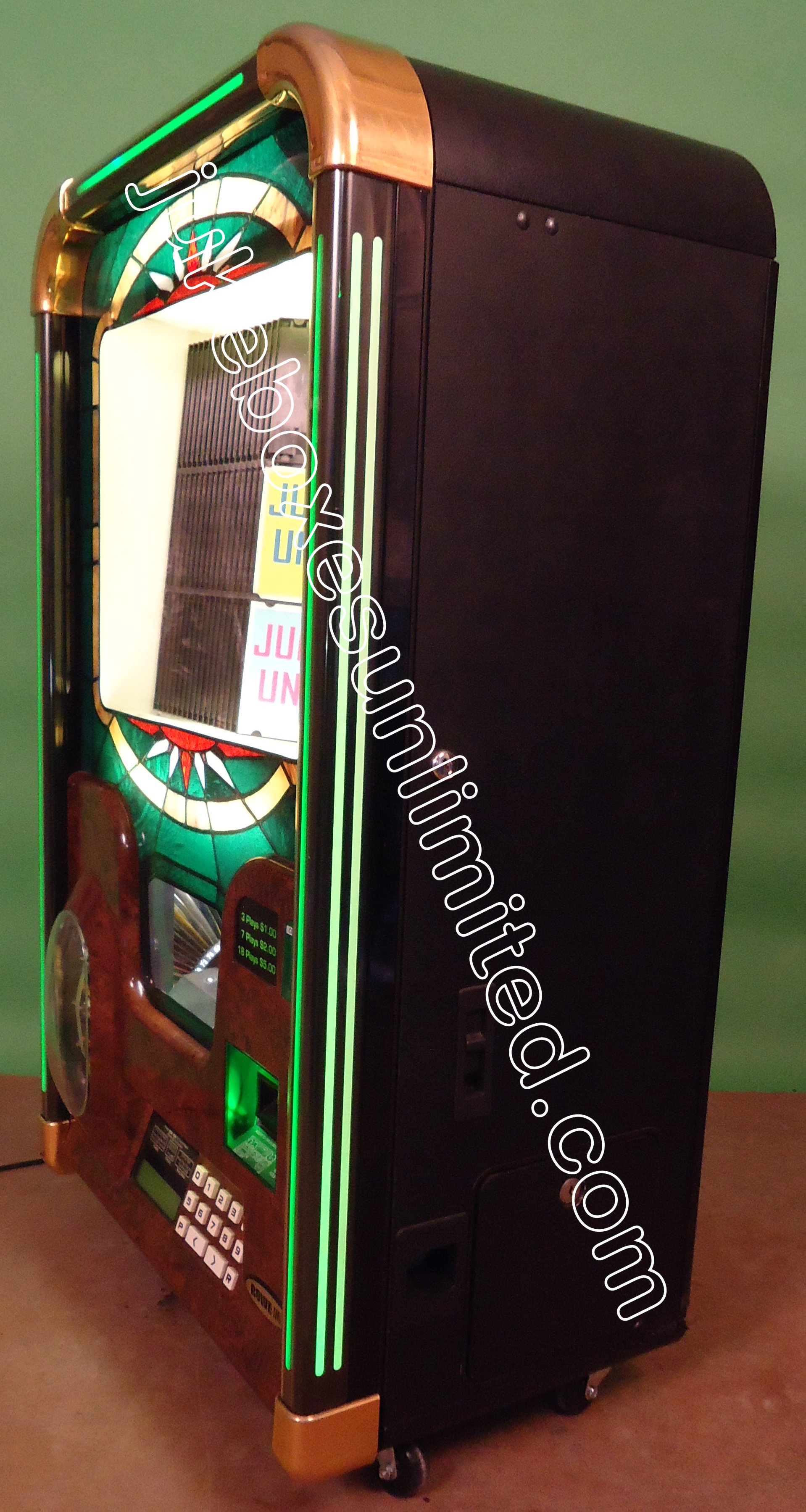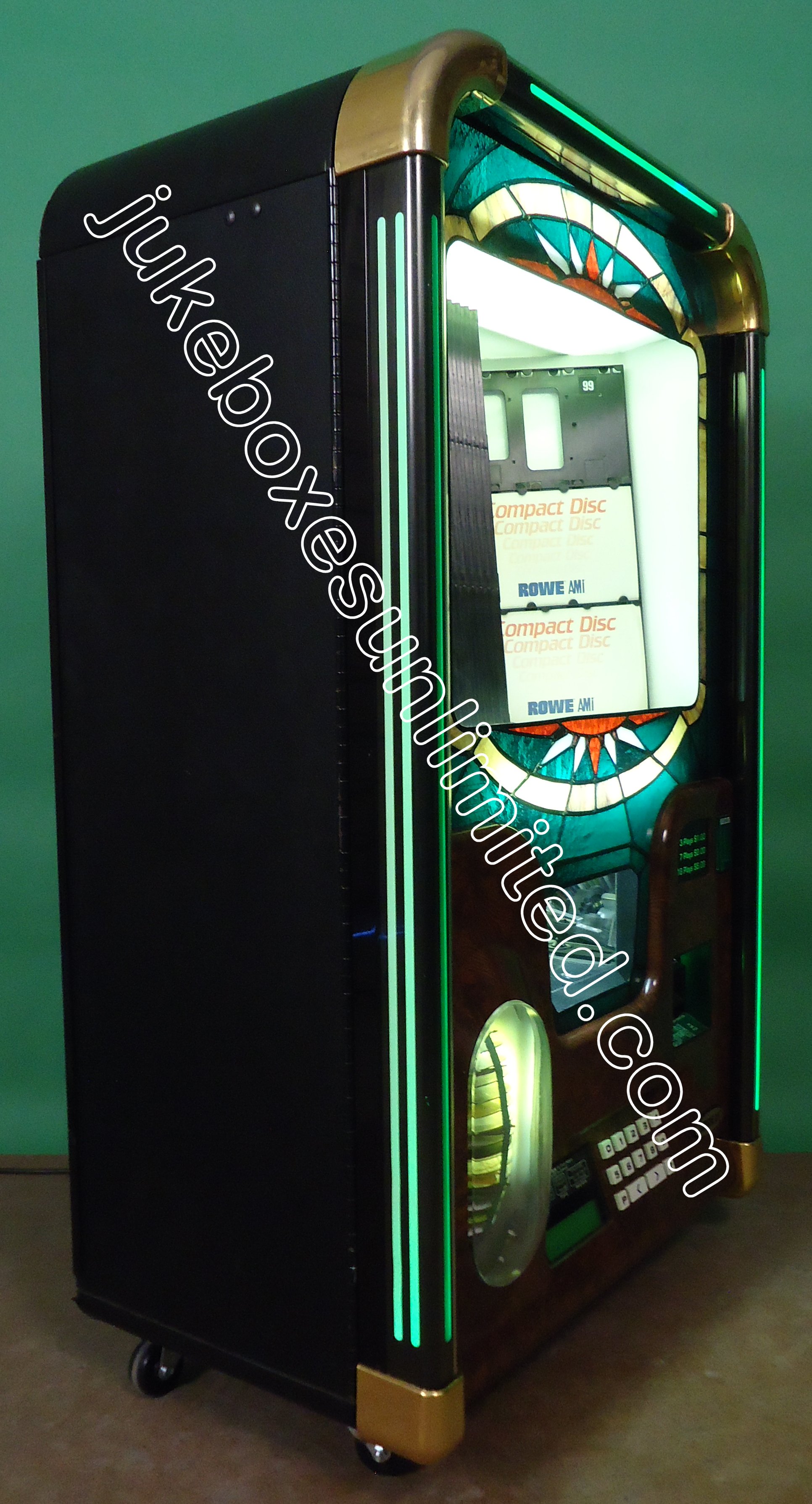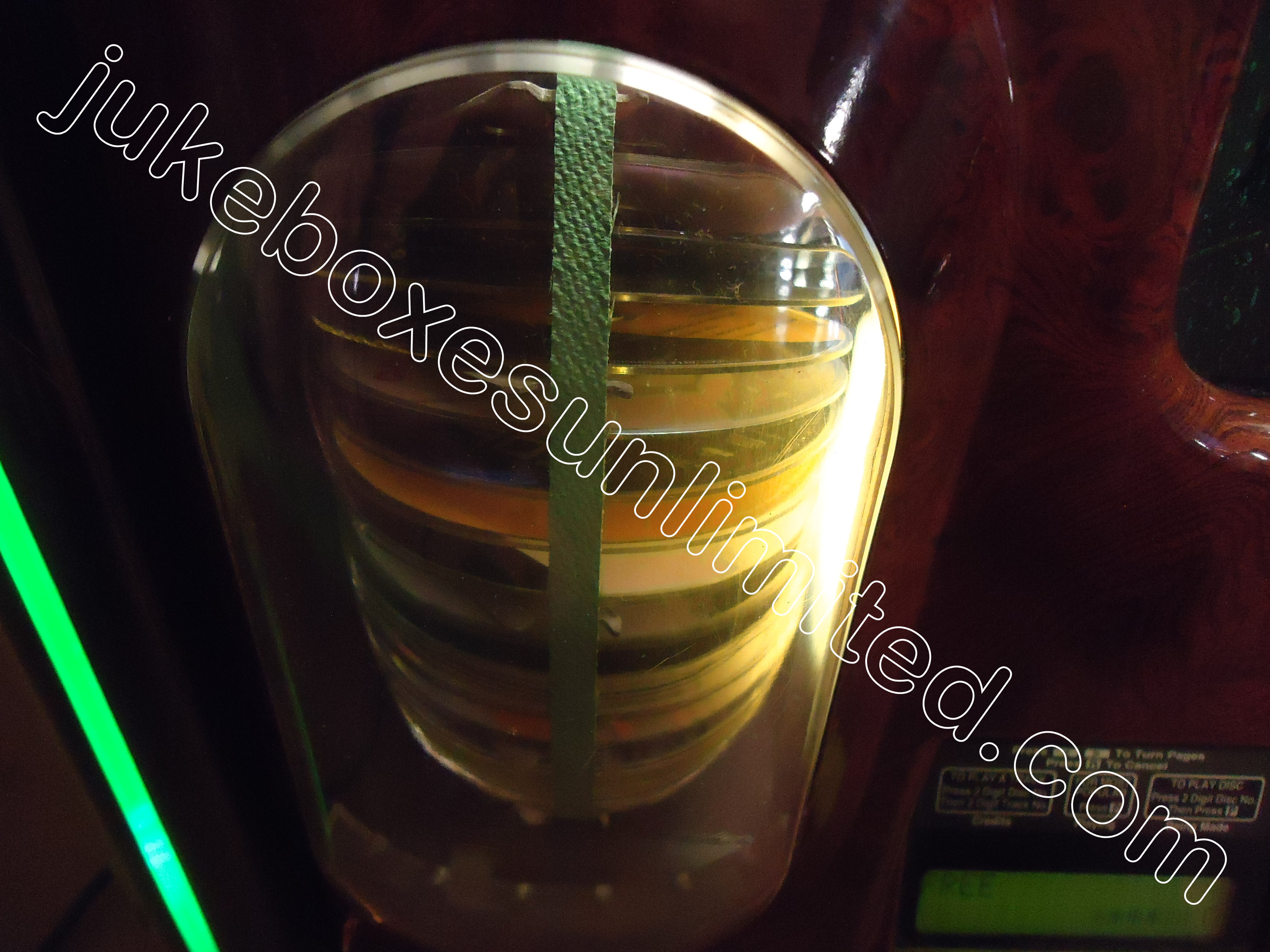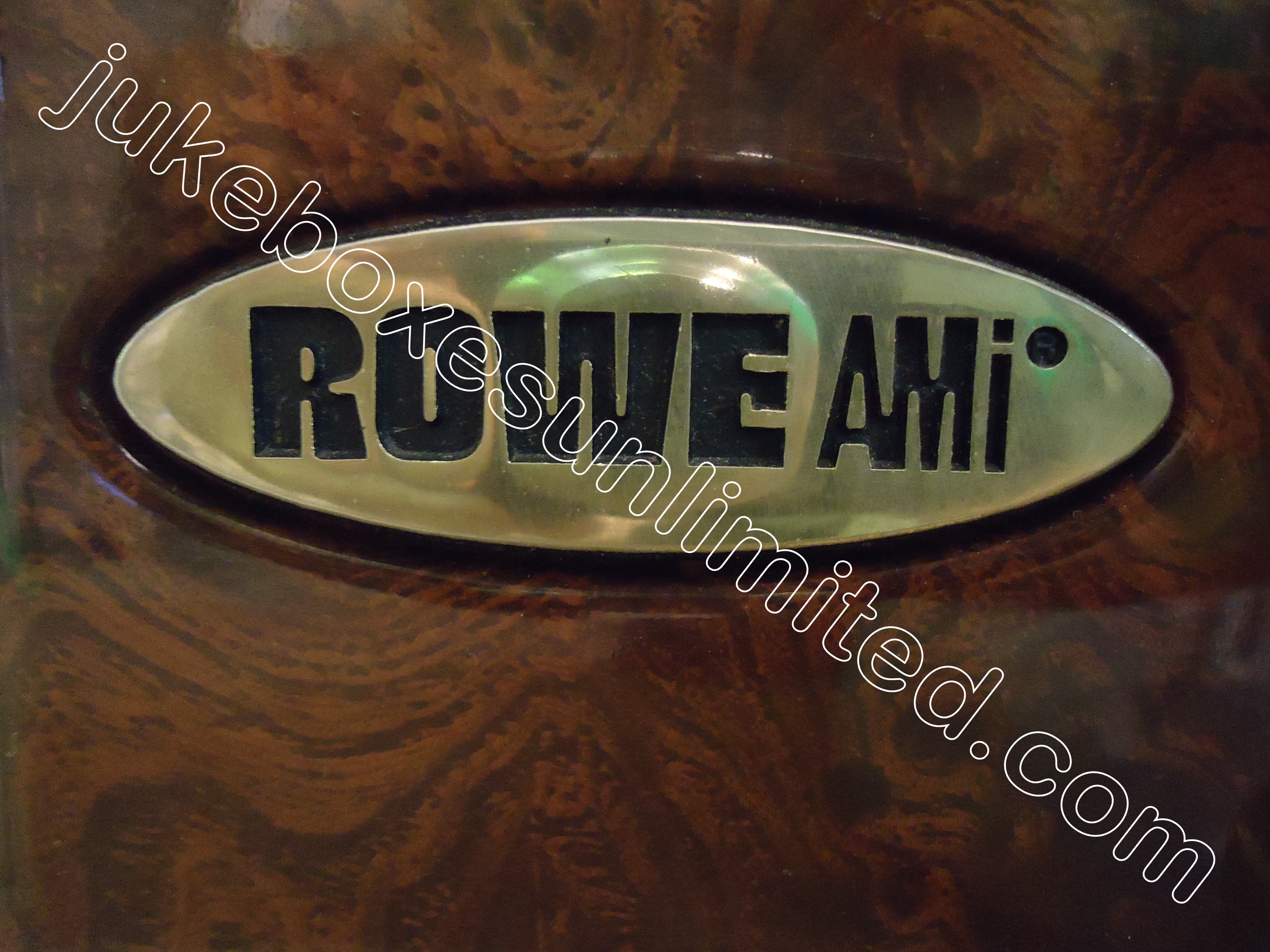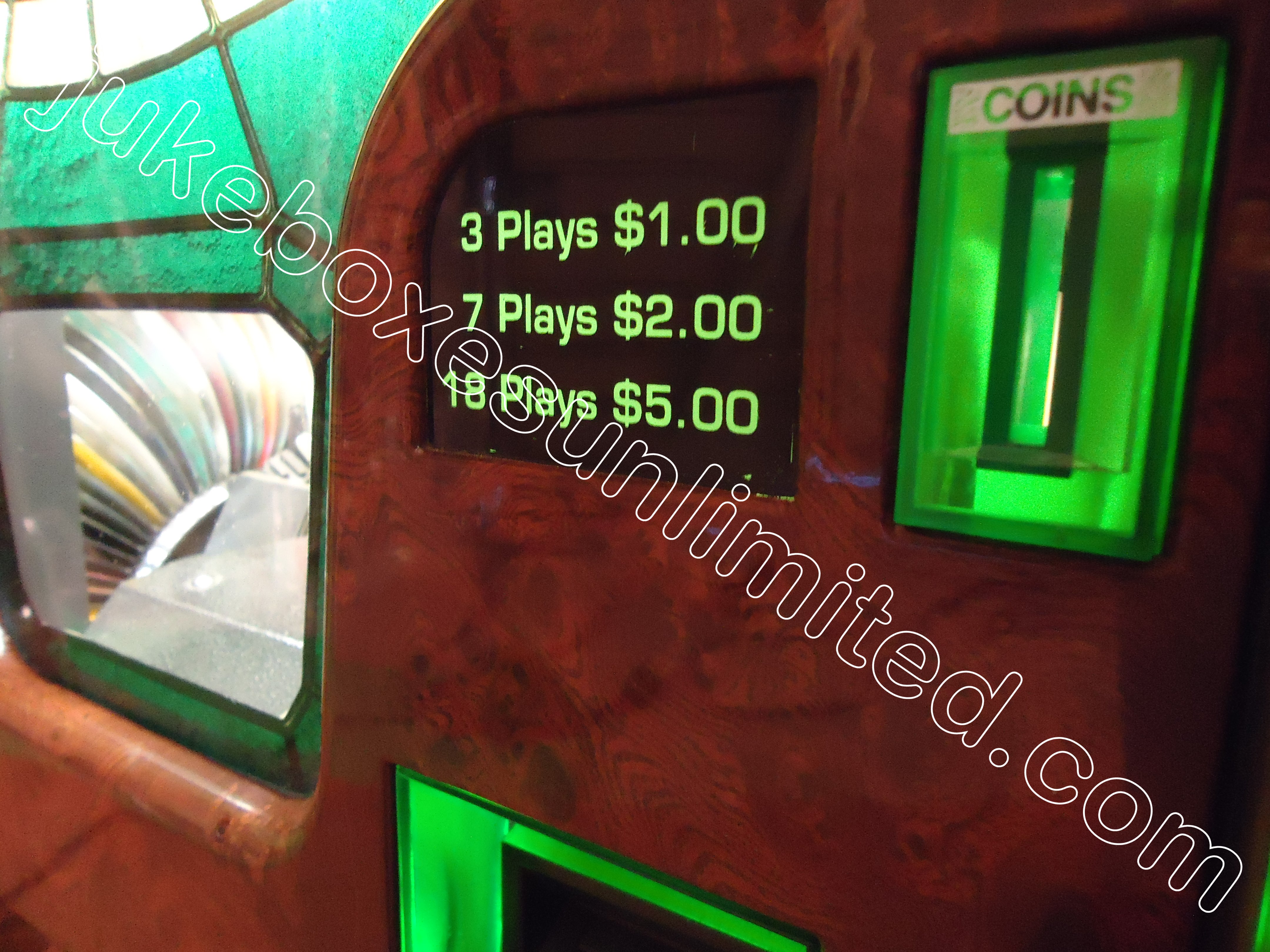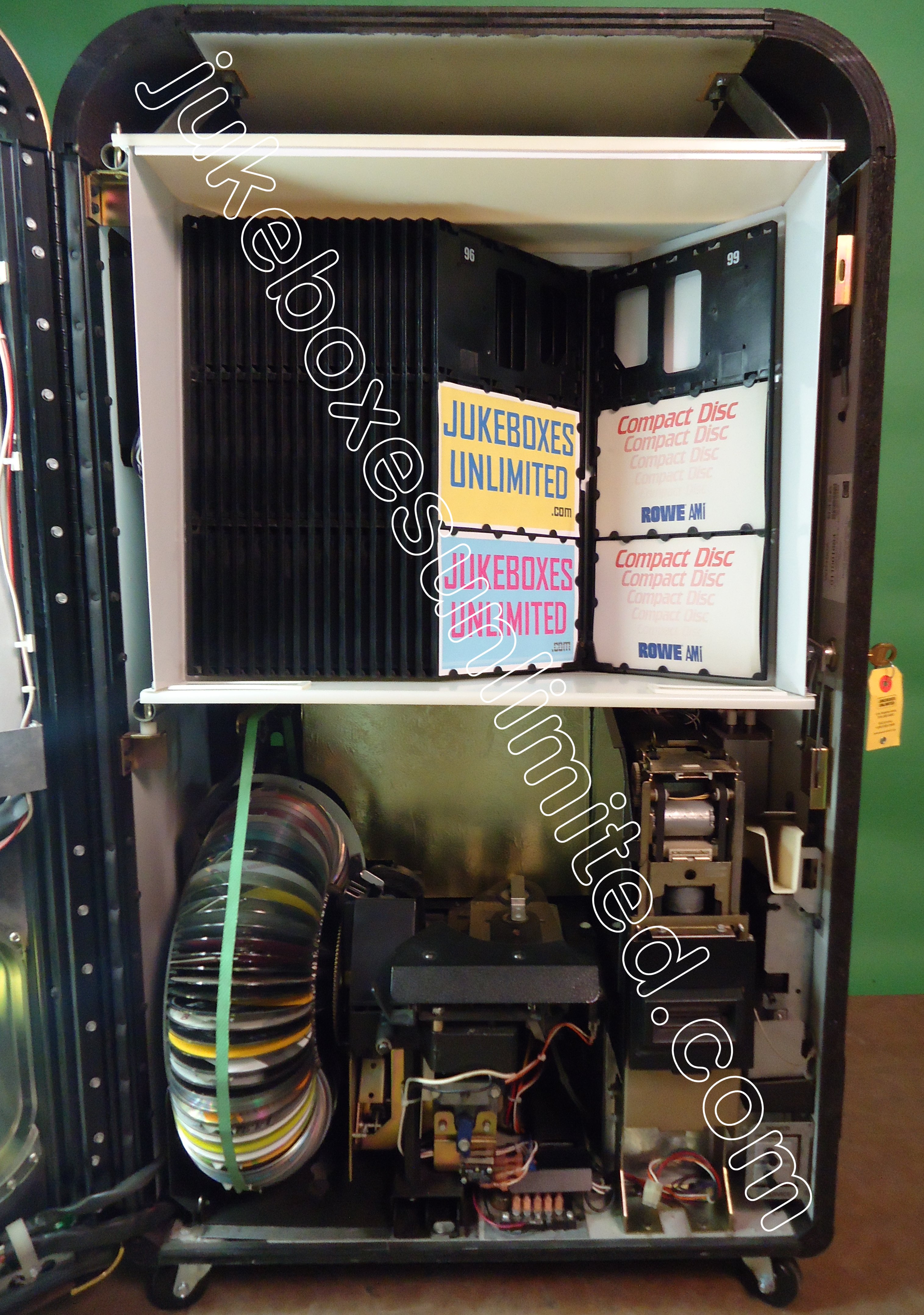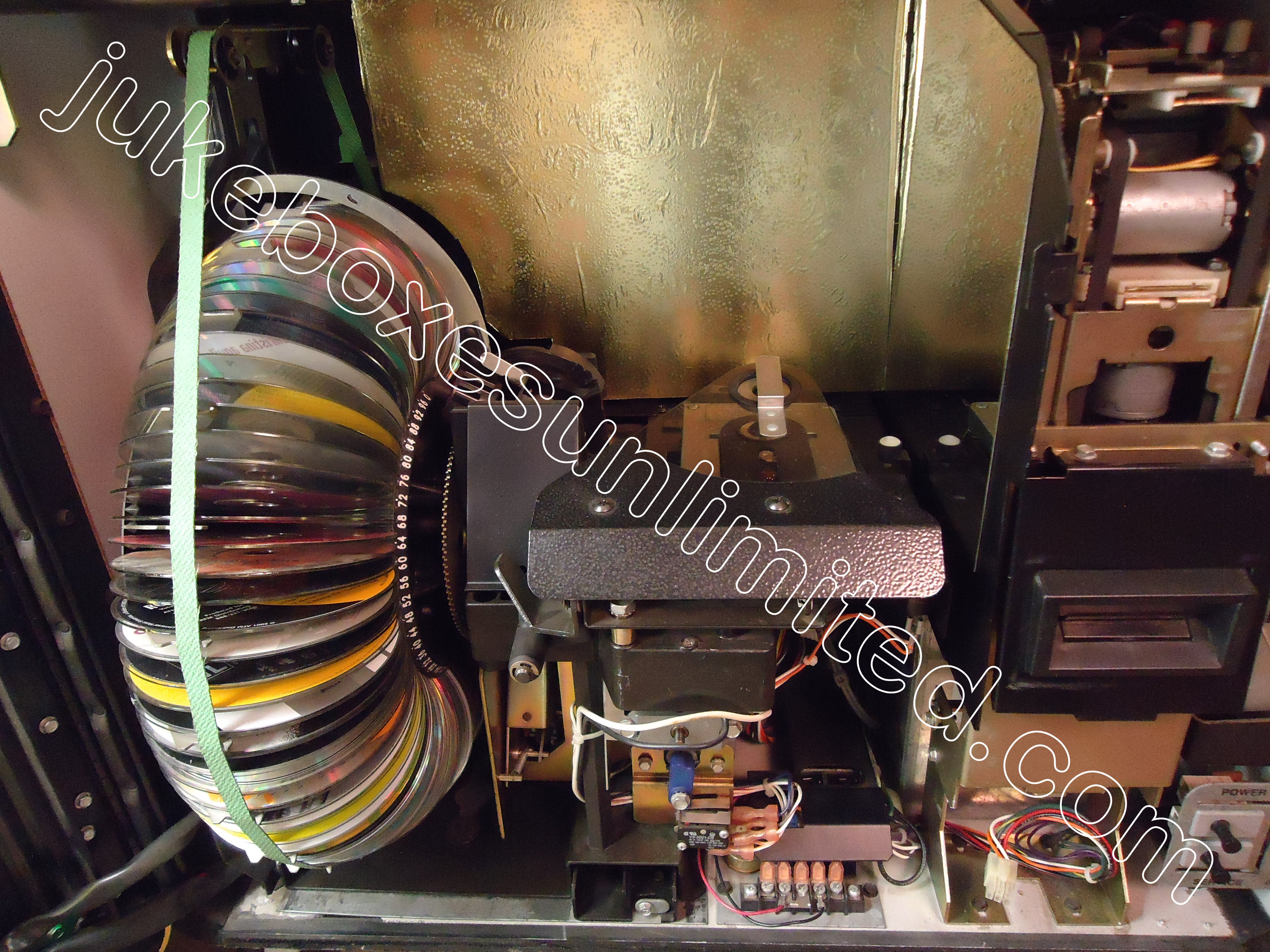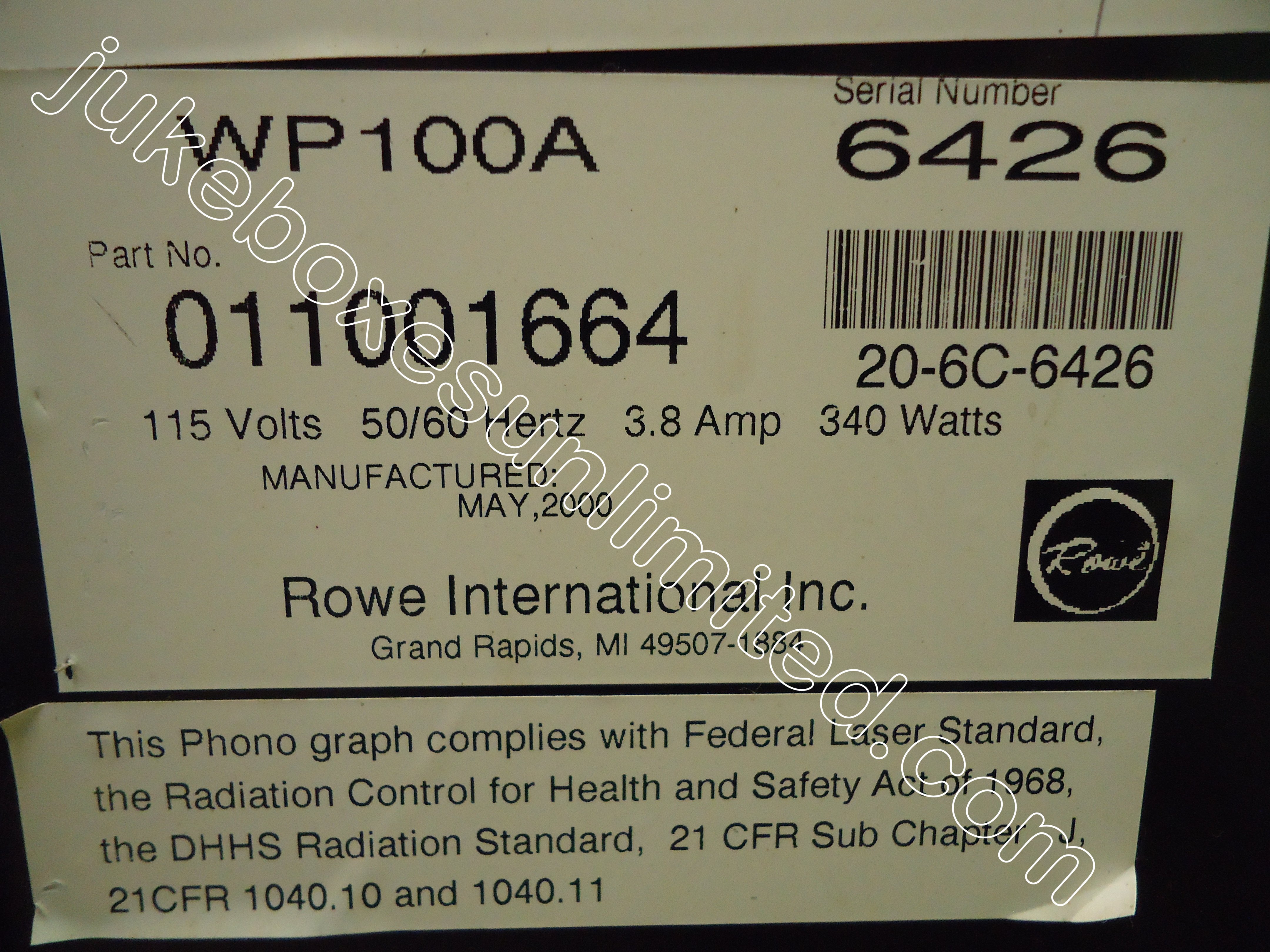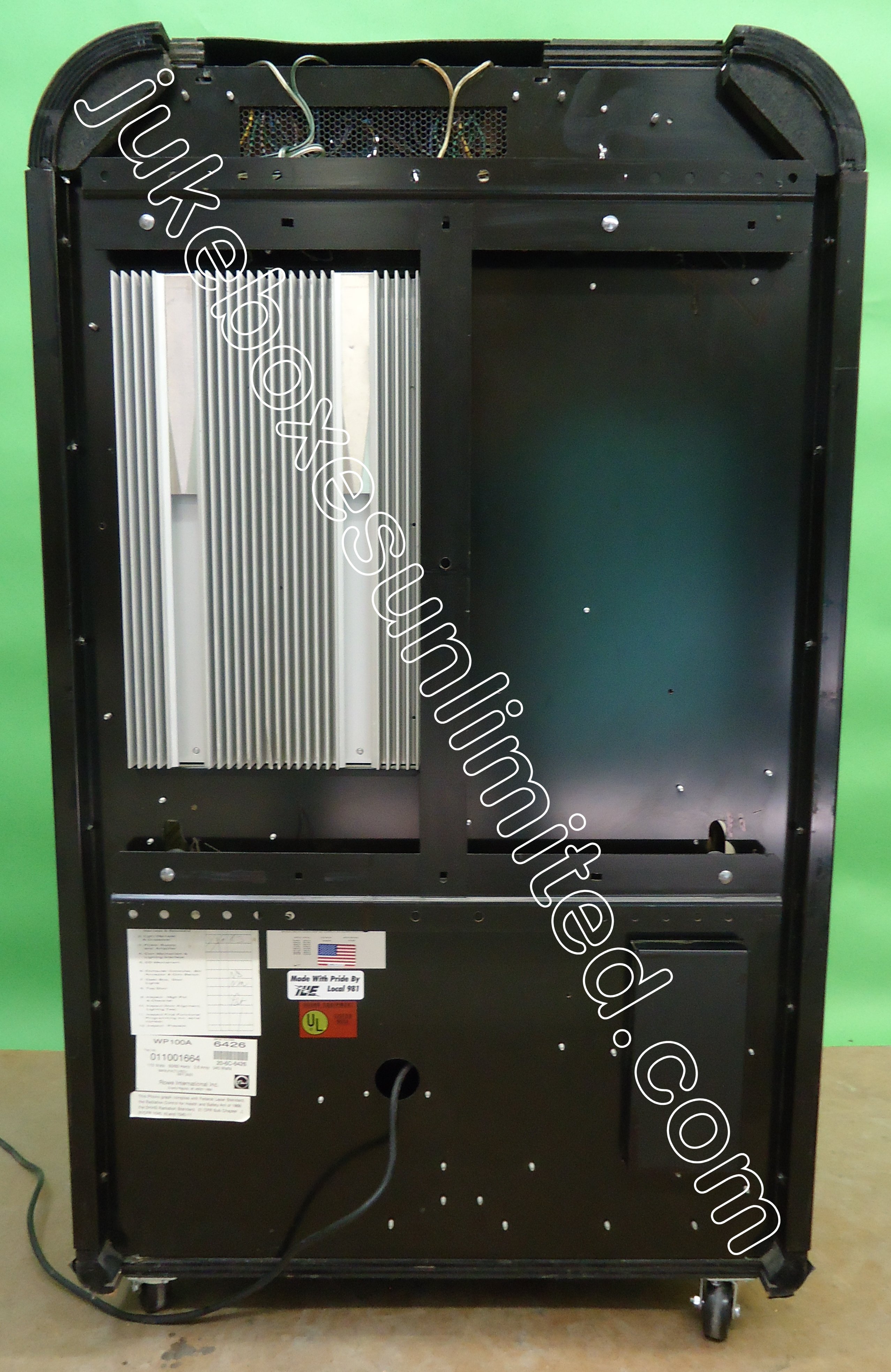 We ship worldwide and to insure proper care we crate the jukeboxes ourselves. Call us with your shipping address and we'll get you a competitive shipping/insurance quote (prices vary according to value and destination), unless you'd like to pick it up or have us deliver it in the Southern California area.
Our experience in servicing jukeboxes bought elsewhere through the Internet is that many sustain some kind of damage in transport. When you buy a jukebox from us we make sure the components inside are properly secured. In some cases we can send you detailed photos and instructions on how to unpack the unit and get it up and running.

"We only sell quality reconditioned jukeboxes that we'll be happy to service in the future.
This we've done since 1971."


If you're interested in this or any of our jukeboxes call us at:
1-818-366-9400, 10AM-6PM P.S.T. Mon.-Sat. or e-mail us: Info@JukeboxesUnlimited.com.

For jukebox rental information in the Los Angeles area visit Jukeboxes For Rent ®.