JUKEBOXES UNLIMITED.com®
Established 1971
Los Angeles, CA 91394
1-818-366-9400

This jukebox has been professionally rebuilt/restored
and includes a full one year parts warranty.

We ship worldwide.


1946 AMI
78 - RPM Jukebox
Model "A"
24 Selections
SOLD!
Living it up "down under" in Australia.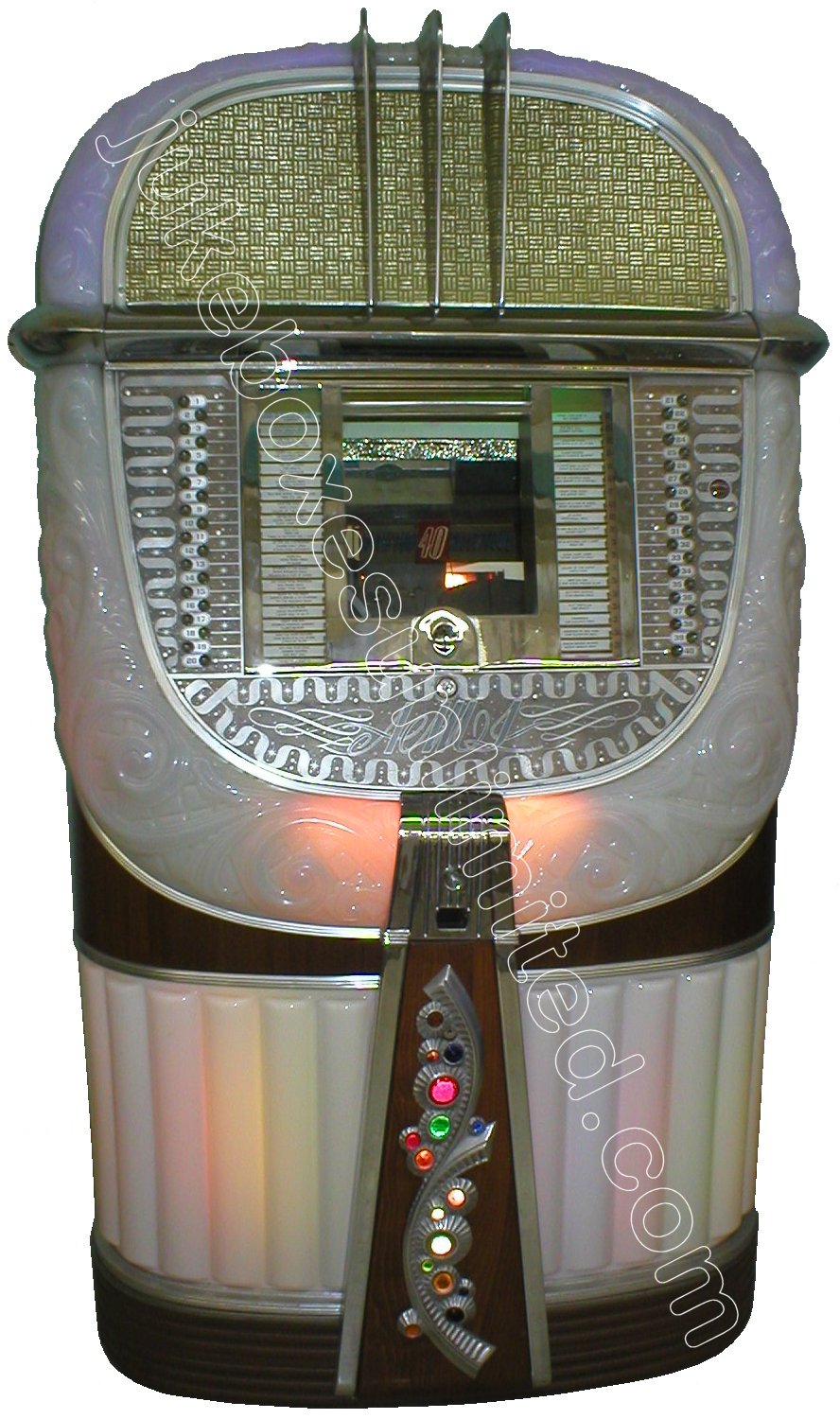 This magnificent music machine is affectionately known as the "Mother of Plastic". Built in 1946 by AMI (Automatic Musical Instruments still in business today as Rowe International) it has become a very rare and highly desired instrument of beauty. Only 12,000 were produced. In comparison, 115,000 of the Wurlitzer "Bubbler" were built the very same year.
A promotional gimmick for the "A" was the placement of a 15-inch speaker in the top of its nearly 6 foot high cabinet as giving it the ability to "reach everyone in the room". Competitors' jukeboxes had the speaker low in the cabinet and thus all the music would only get to the first table of people before it died out. To get the music around, remote speakers would need to be put up on the walls, but the AMI sound would go out over the people and extra speakers were not necessary.
Functionally, this machine was much simpler than its competitors and able to play both sides of a record. Although seemingly heavy, this tower tall juke was 100 pounds less than competitors machine.
This particular unit had been entertaining guests, since 1978, in the home of Don Muller/JUKEBOXES UNLIMITED ®.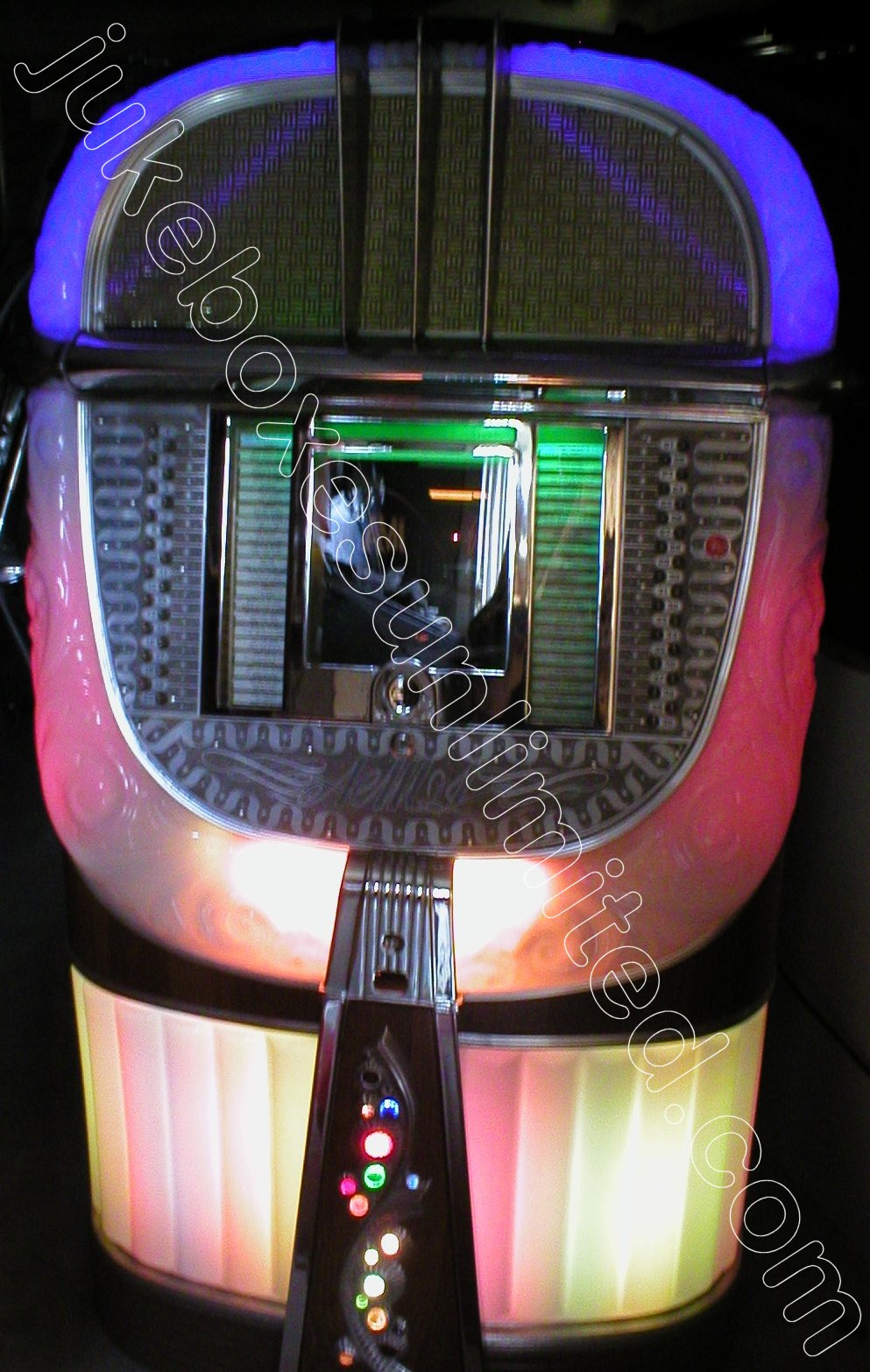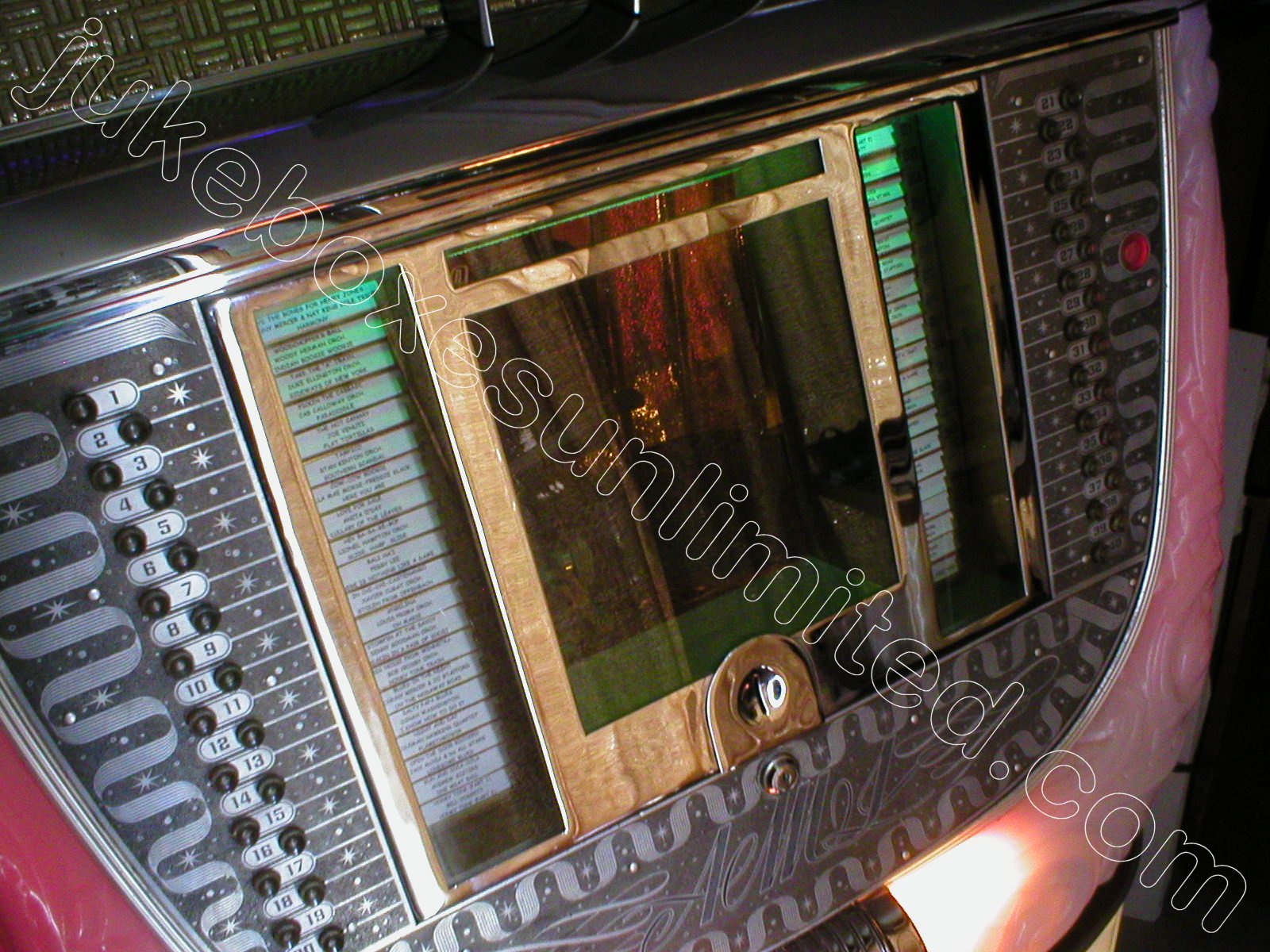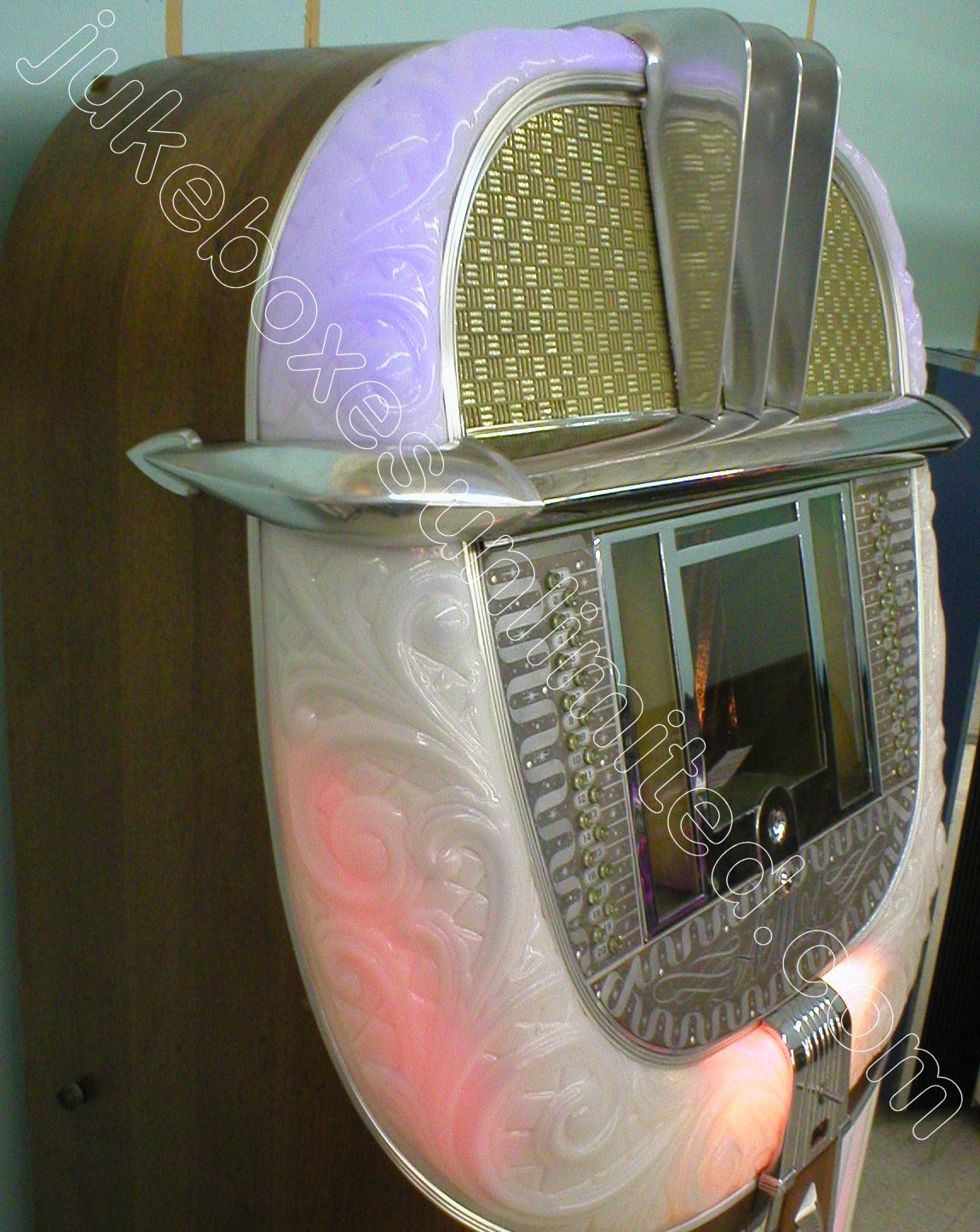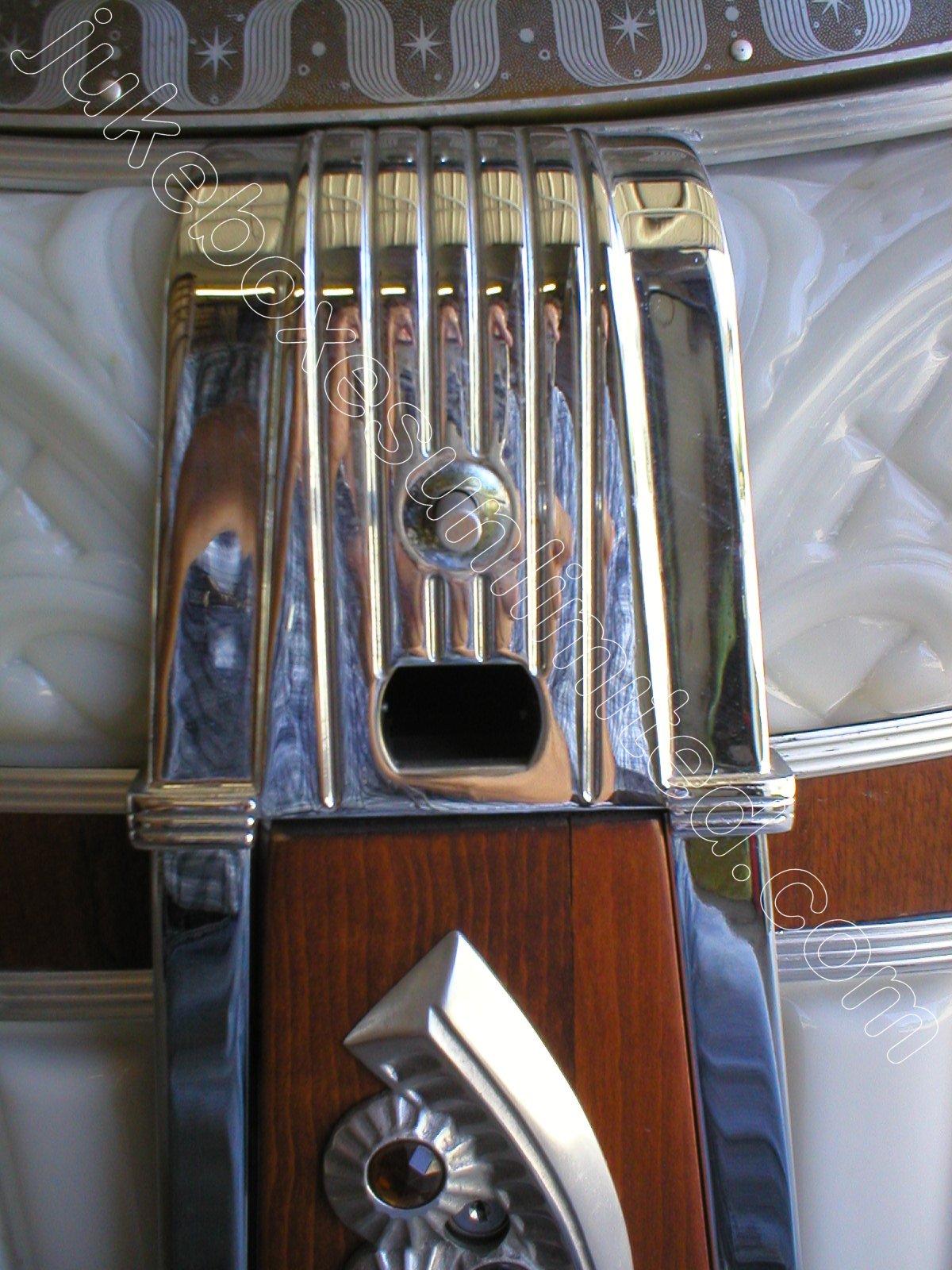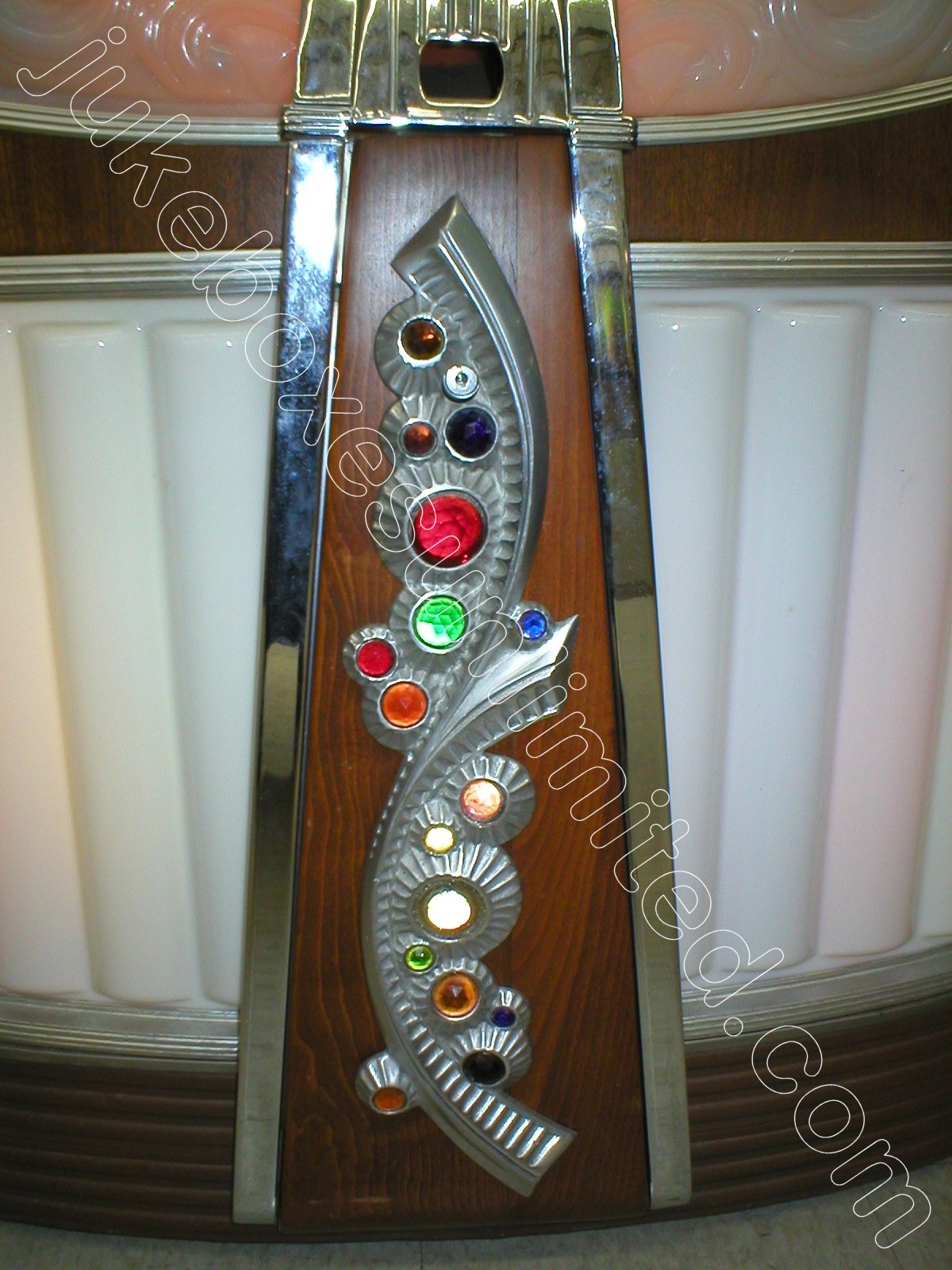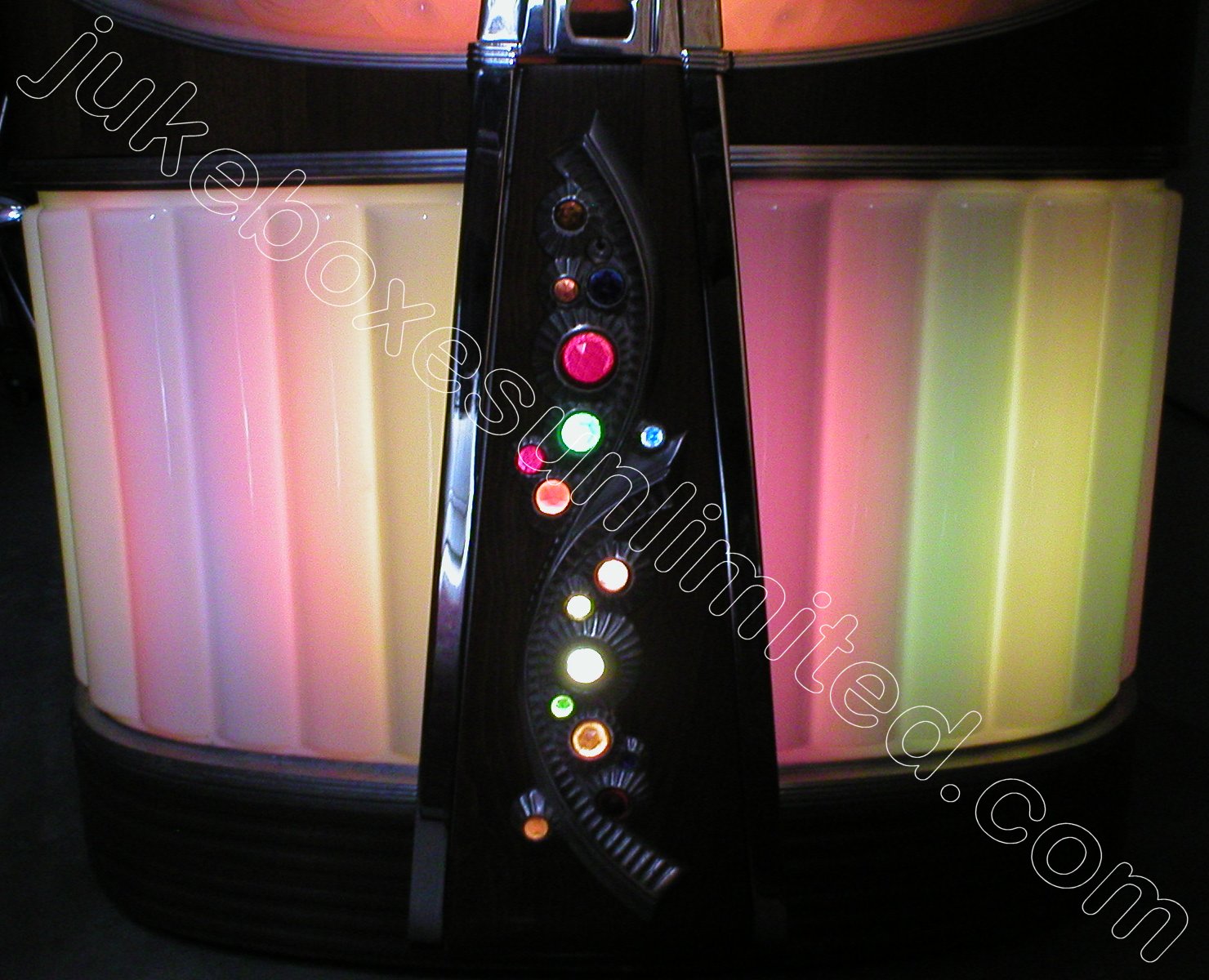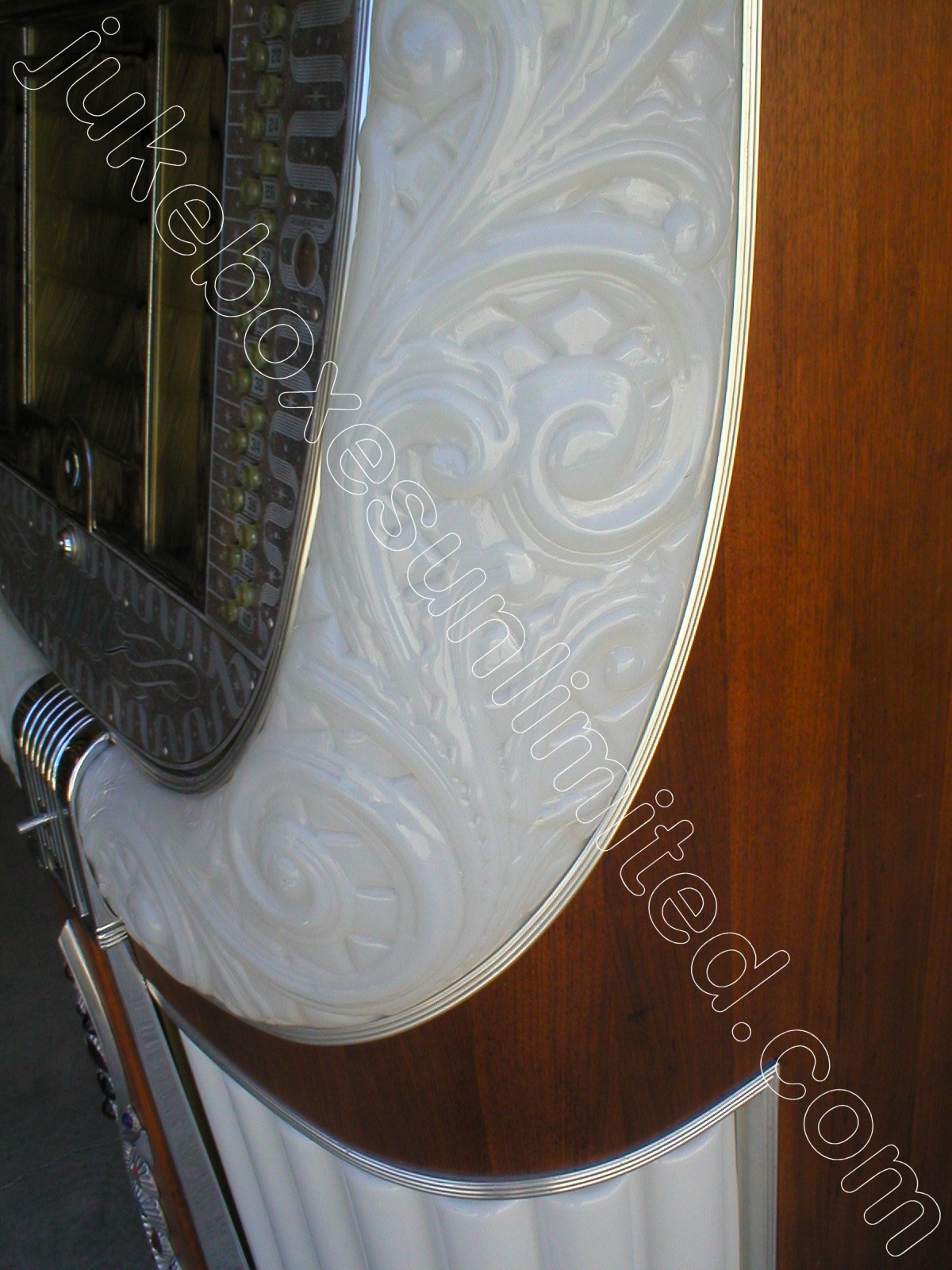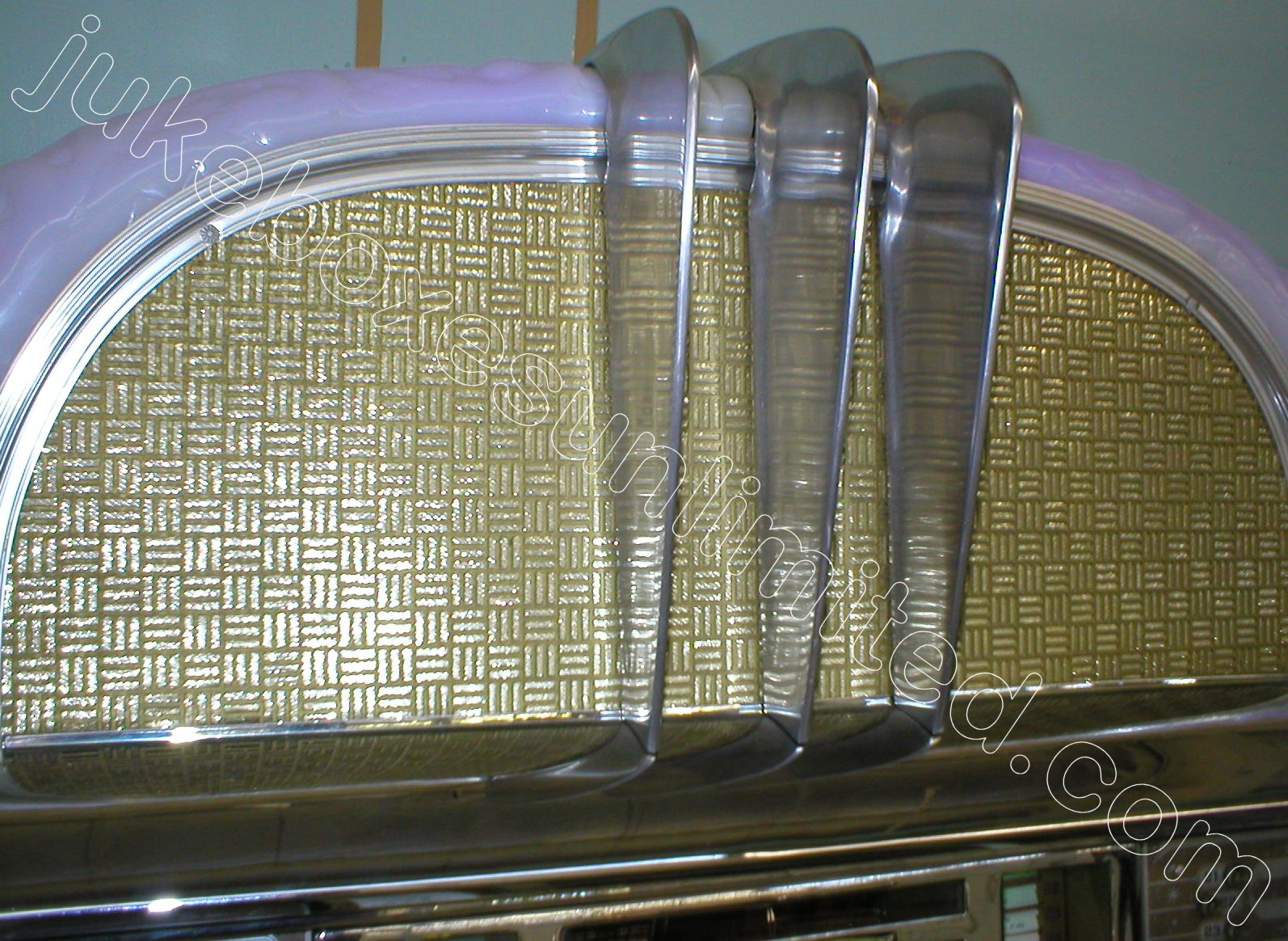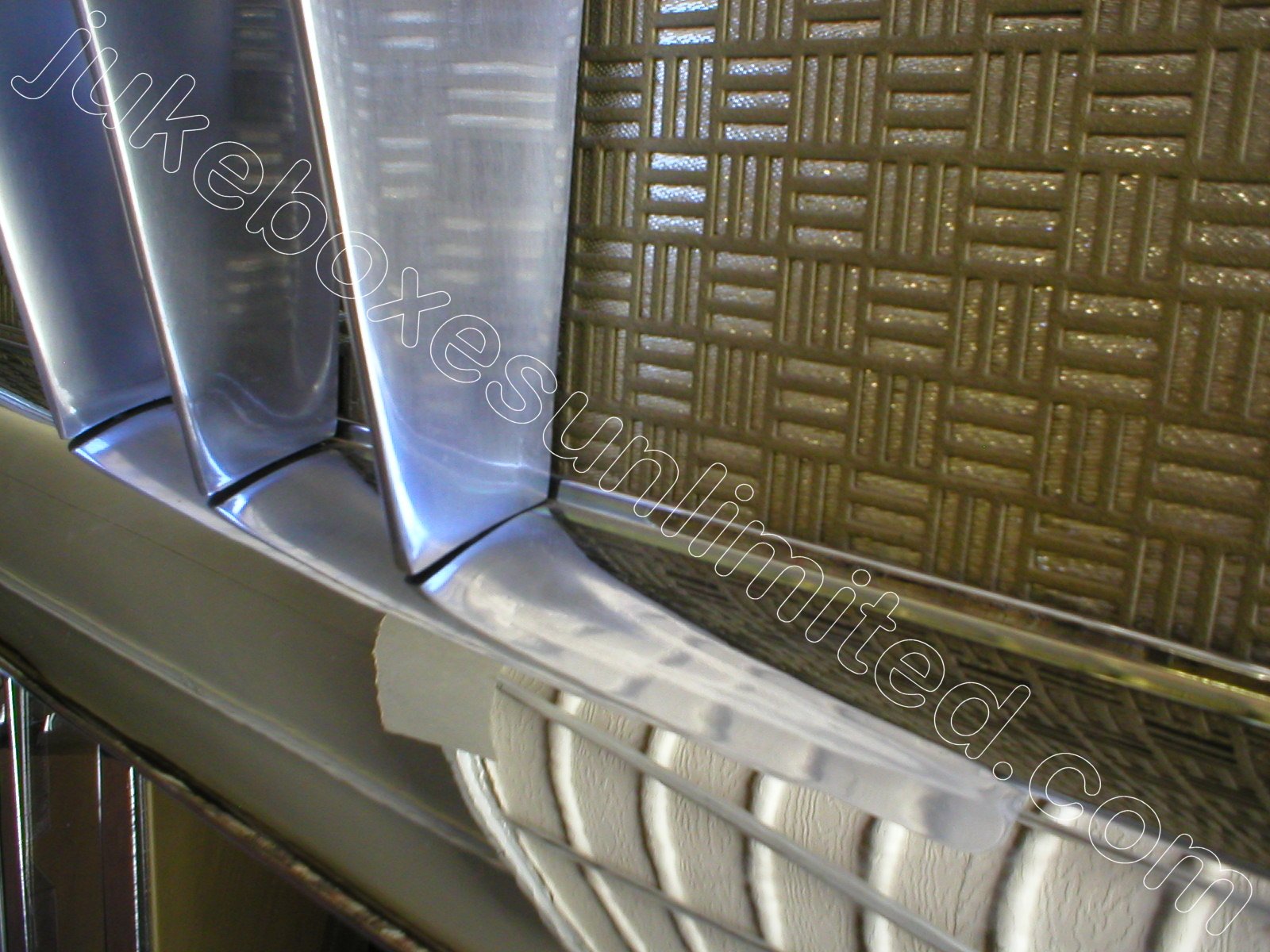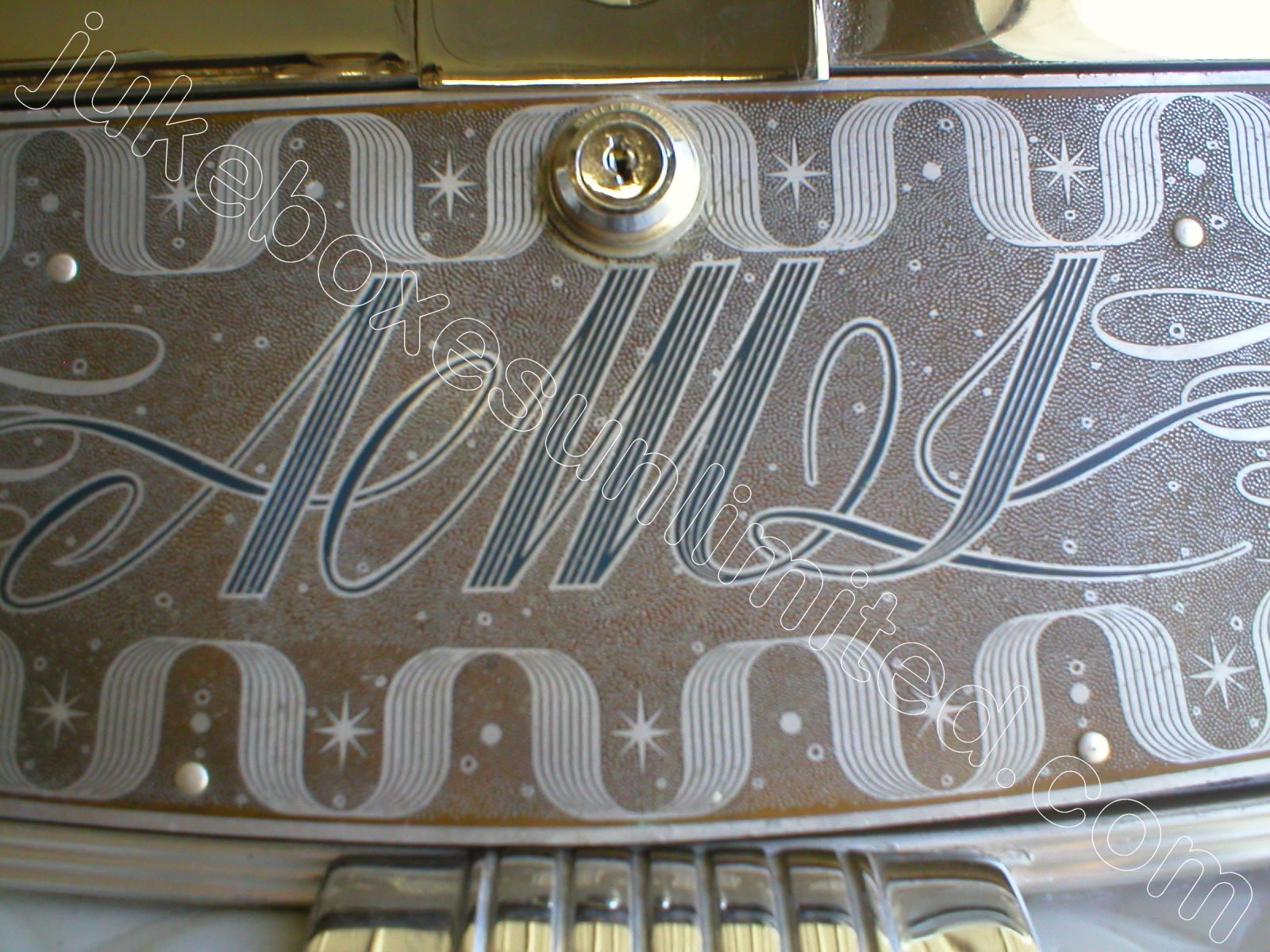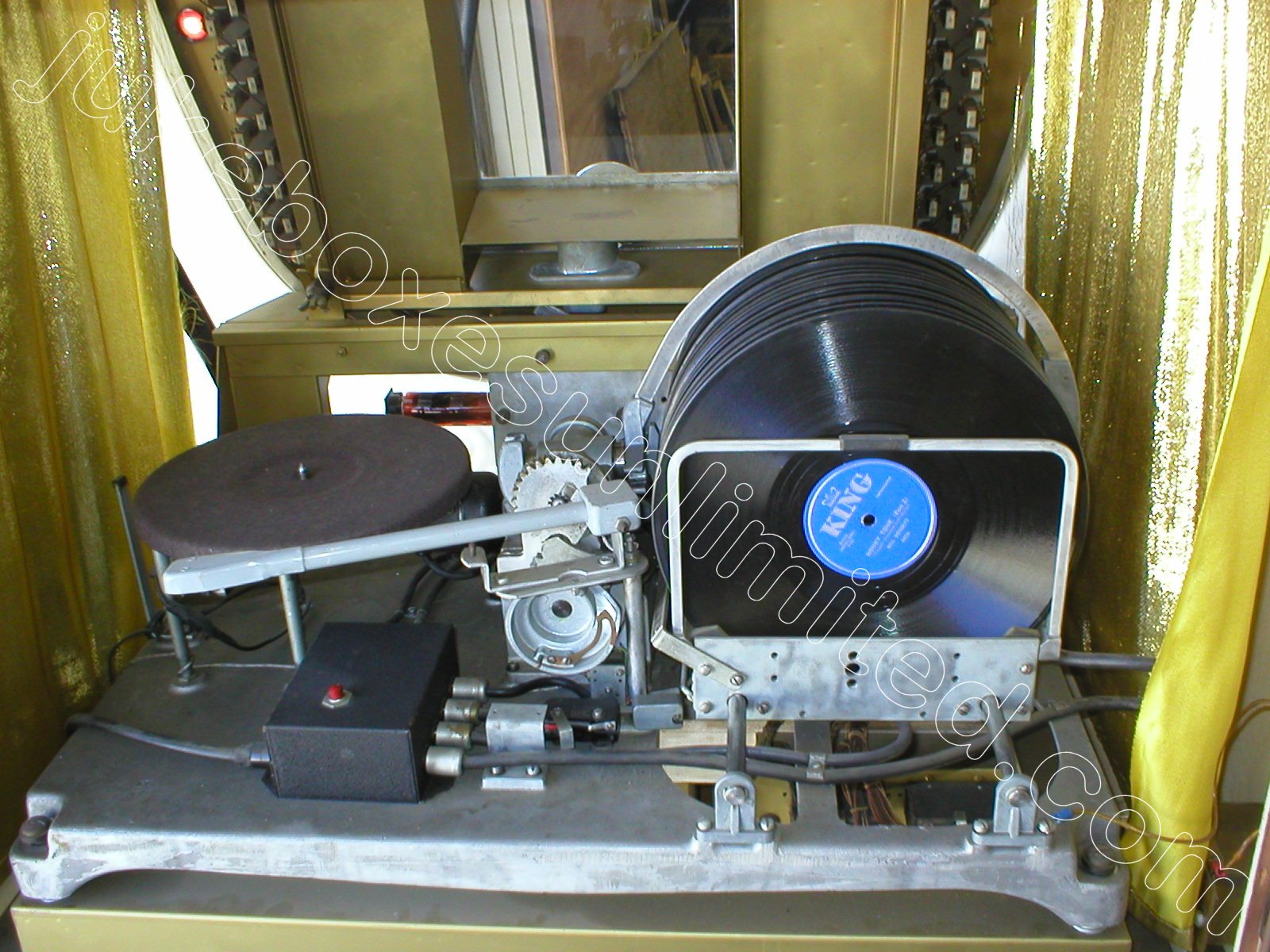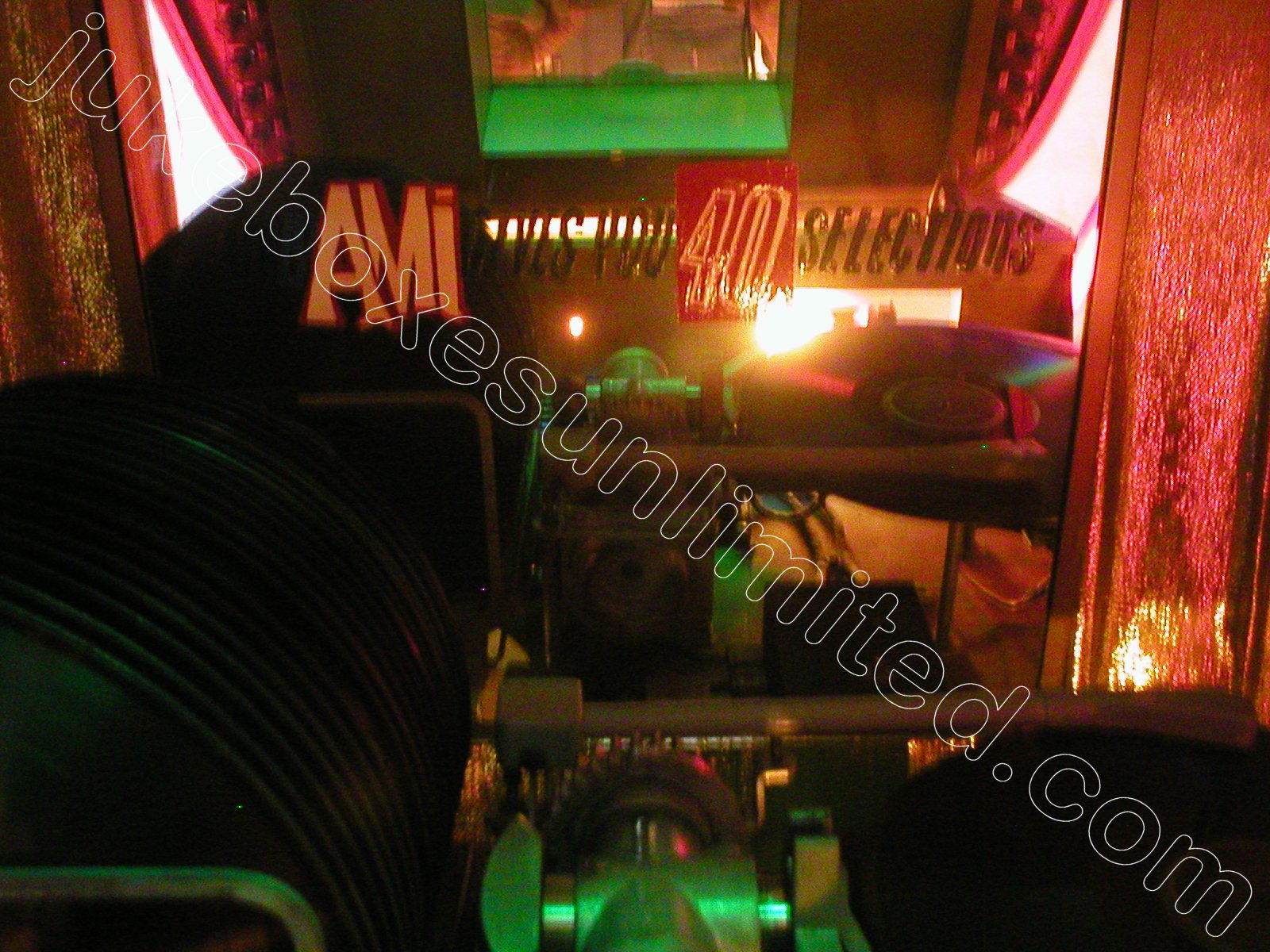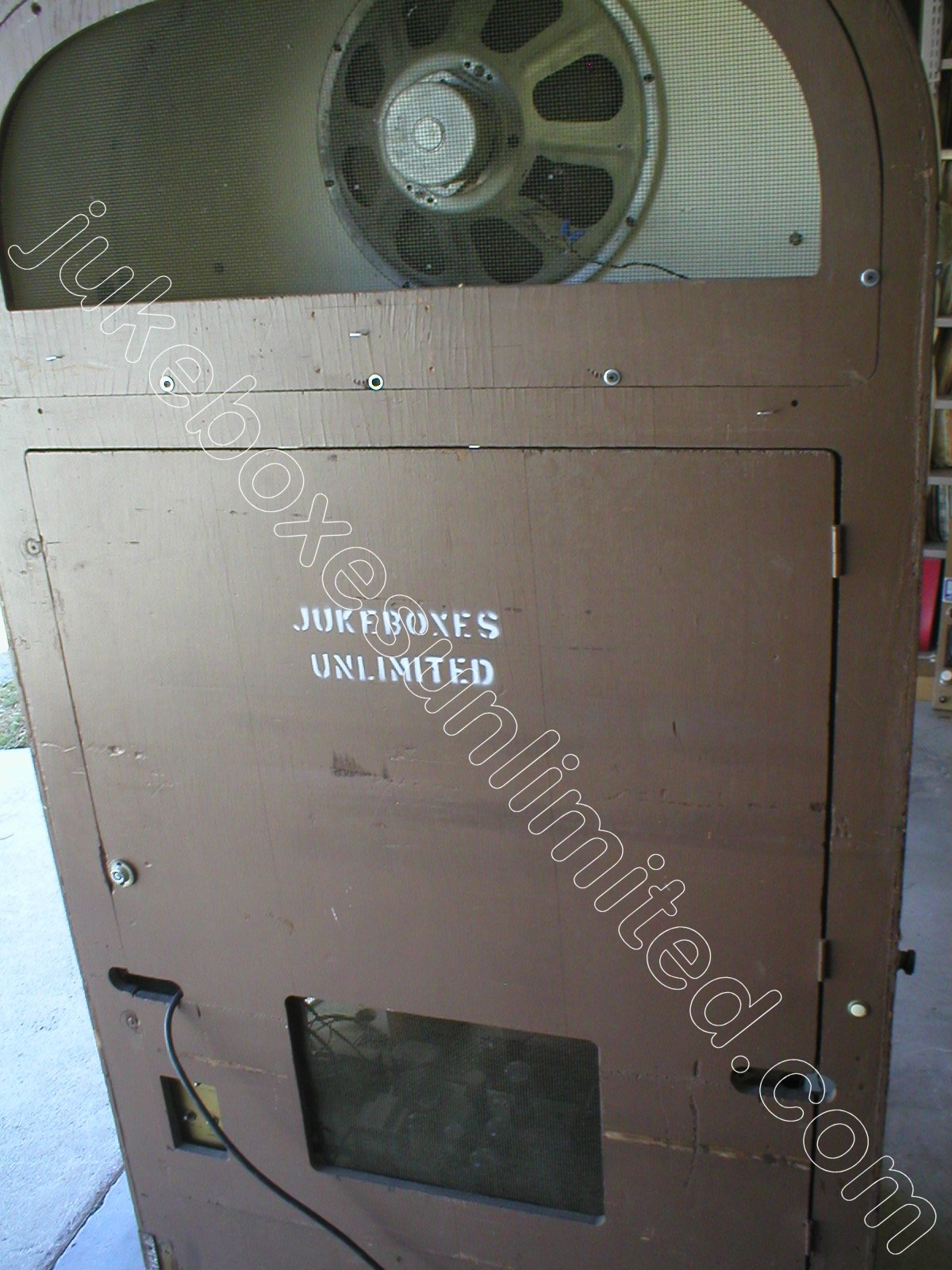 We ship worldwide and to insure proper care we crate the jukeboxes ourselves. Call us with your shipping address and we'll get you a competitive shipping/insurance quote (prices vary according to value and destination), unless you'd like to pick it up or have us deliver it in the Southern California area.
Our experience in servicing jukeboxes bought elsewhere through the Internet is that many sustain some kind of damage in transport. When you buy a jukebox from us we make sure the components inside are properly secured. In some cases we can send you detailed photos and instructions on how to unpack the unit and get it up and running.

"We only sell quality reconditioned jukeboxes that we'll be happy to service in the future.
This we've done since 1971."



If you're interested in any of our other jukeboxes call us at:
1-818-366-9400, 10AM-6PM P.S.T. Mon.-Sat. or e-mail us: Info@JukeboxesUnlimited.com.

For jukebox rental information in the Los Angeles area visit Jukeboxes For Rent ®.