Established 1971
Los Angeles, CA 91394
1-818-366-9400

All of our jukeboxes have been professionally reconditioned
and come with a full one year parts warranty,
excluding transportation.

We ship worldwide.


1954 Seeburg
45 - RPM Jukebox
Model "R"
100 Selections
SOLD!
Tanning in the sun of Palm Springs.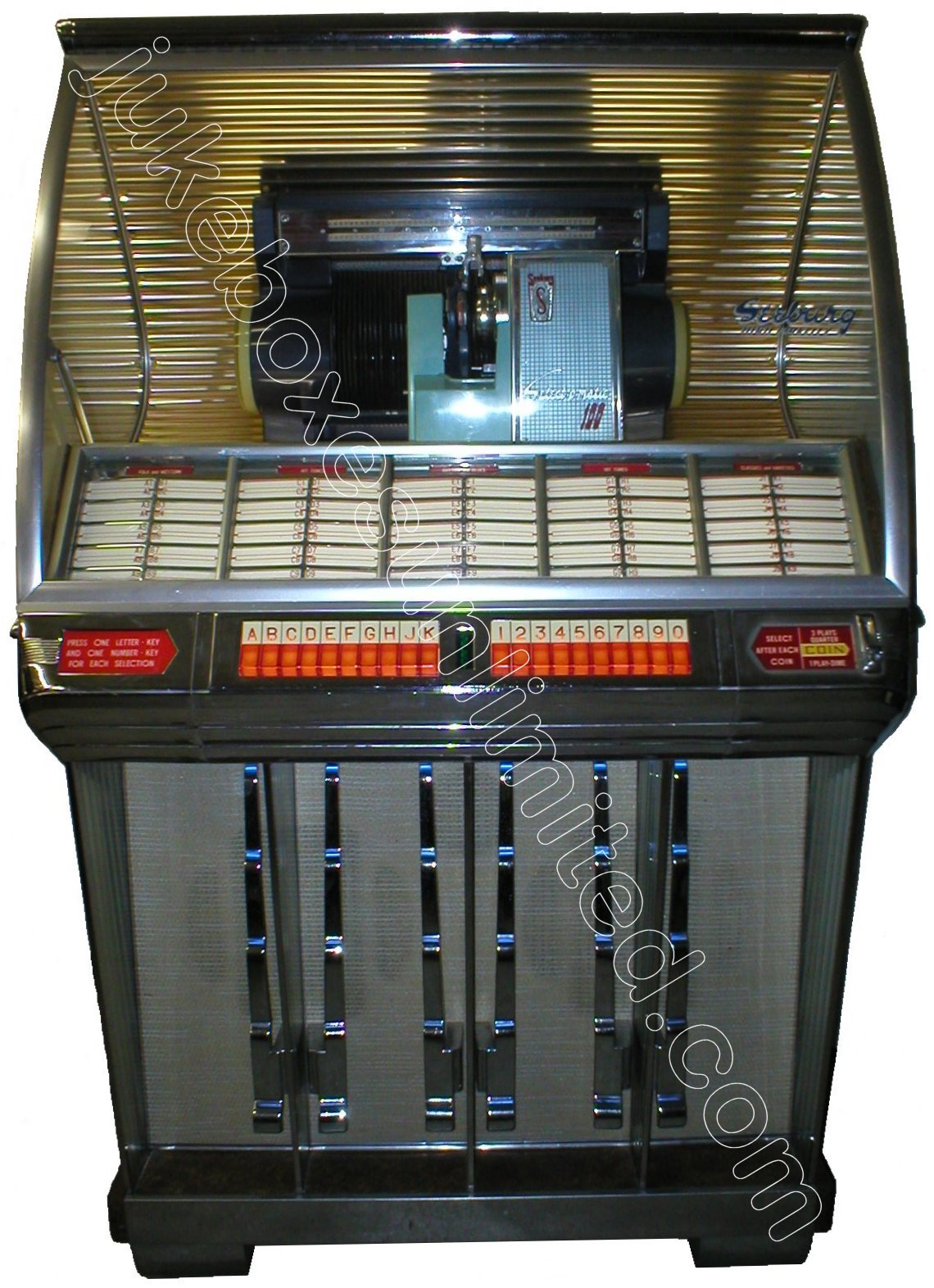 When Bill Haley's "Rock Around the Clock" hit the charts for the first time in April 1954, this jukebox was just about ready to hit distributor's showroom floors for a whooping $1095 their cost. And Bill's tune was sounding pretty darn good coming from 5 speakers and a HI-FI amplifier. This was the first time the "redhead" Pickering cartridge was implemented.
We're told by the former owner, (a well known Hollywood voice over talent) that this particular unit was originally reconditioned about 20 years ago. Of course, we've rebuilt everything inside again. We've replaced the steel casters with wide plastic ones that won't mar most surfaces.
We've set this unit up with a button for you to switch from using coins to "free play". This will save wear and tear on the latch bar solenoid while allowing you to use it for a piggy bank if you like. The blue plastic mechanism cover is in spectacular condition. Nice covers like this can bring $400 on e-Bay.
Normally by now small parts and screws are missing from a 54 year old juke, but not this baby. Even the rippled, gold, anodized metal behind the record playing mechanism is void of normal dents. The stainless steel record playing indicator cover is flawless.
The chrome is in darn amazing condition and so is the entire cabinet. This just might be the nicest "R" to come along in a long time.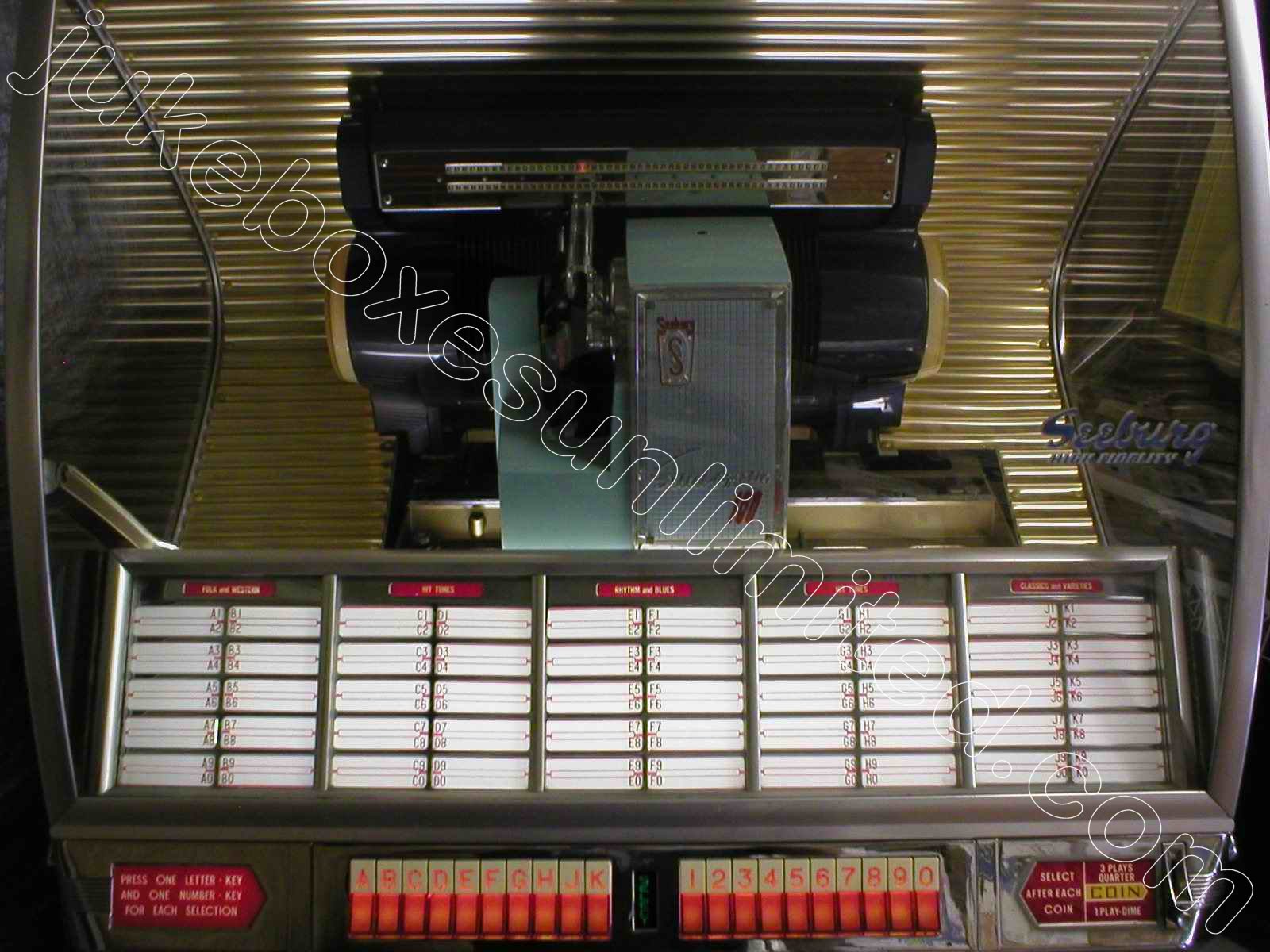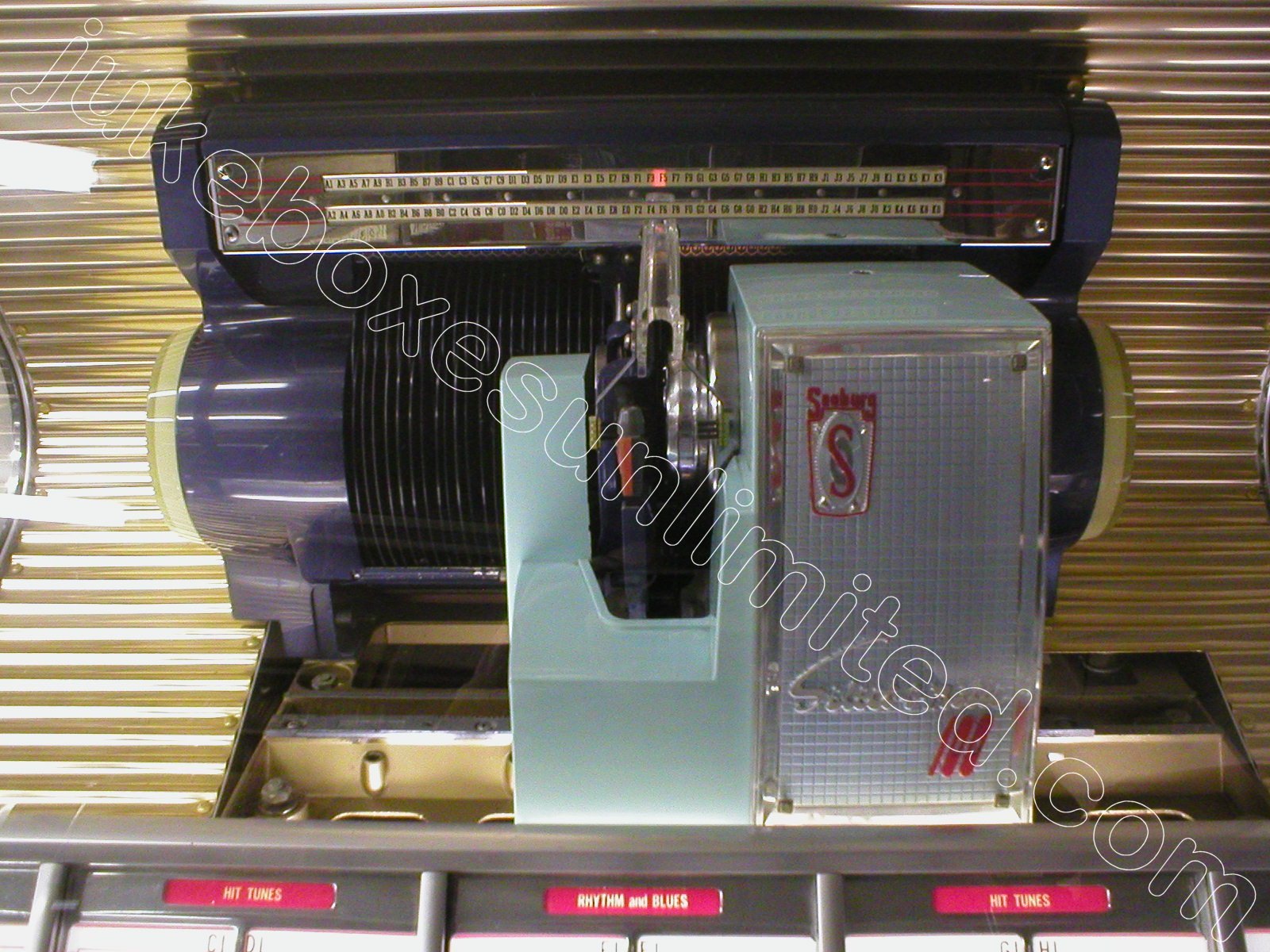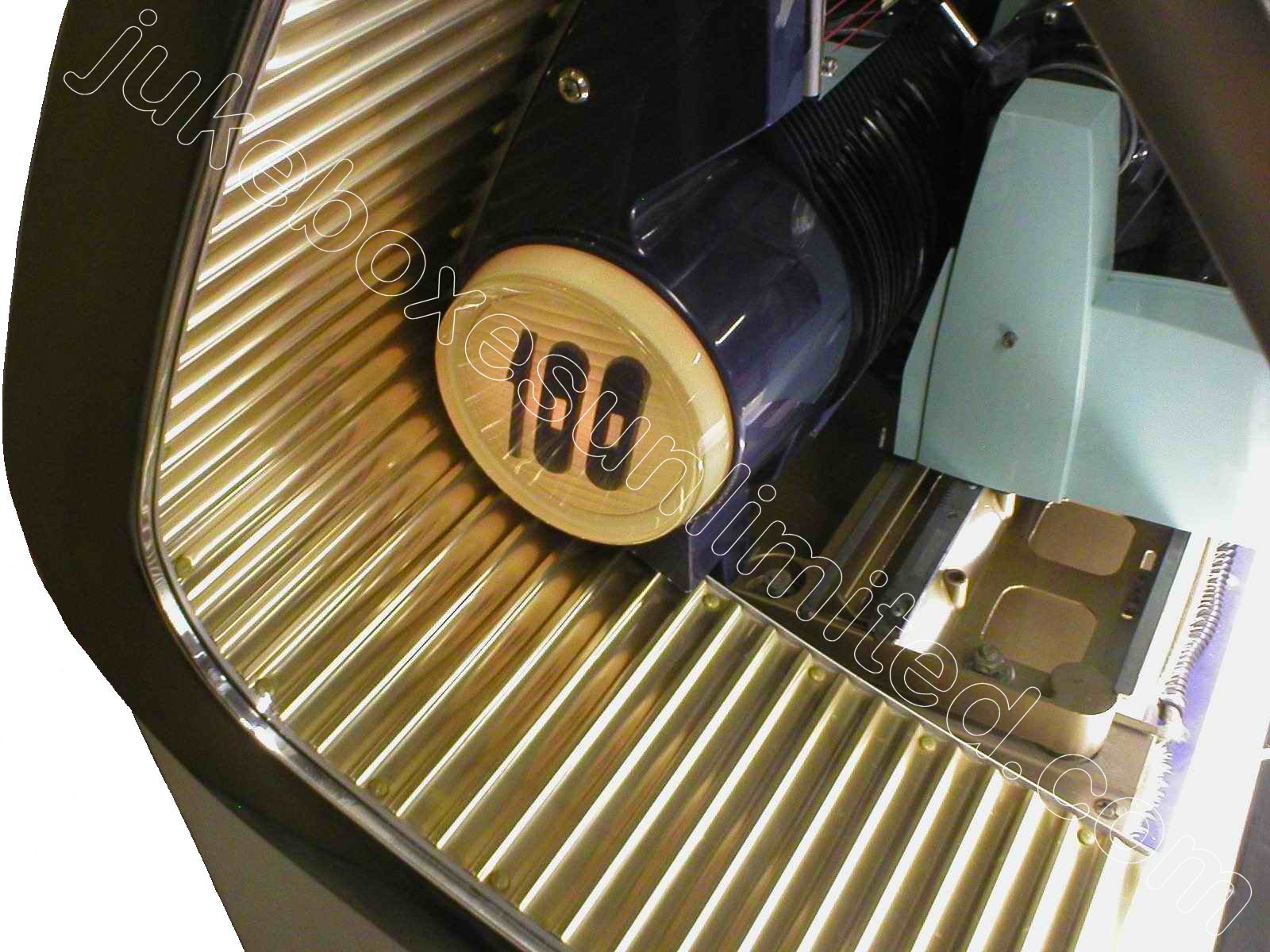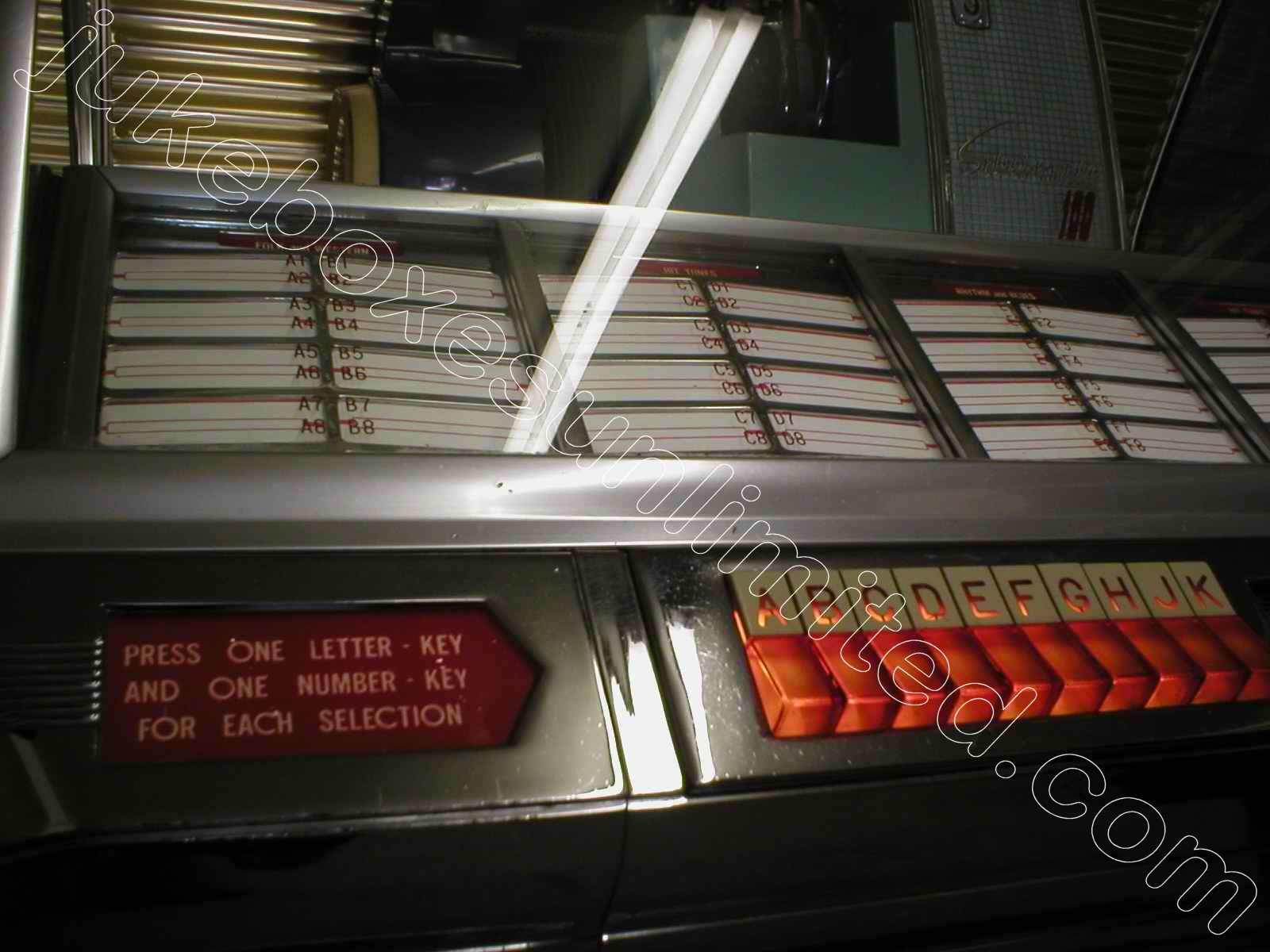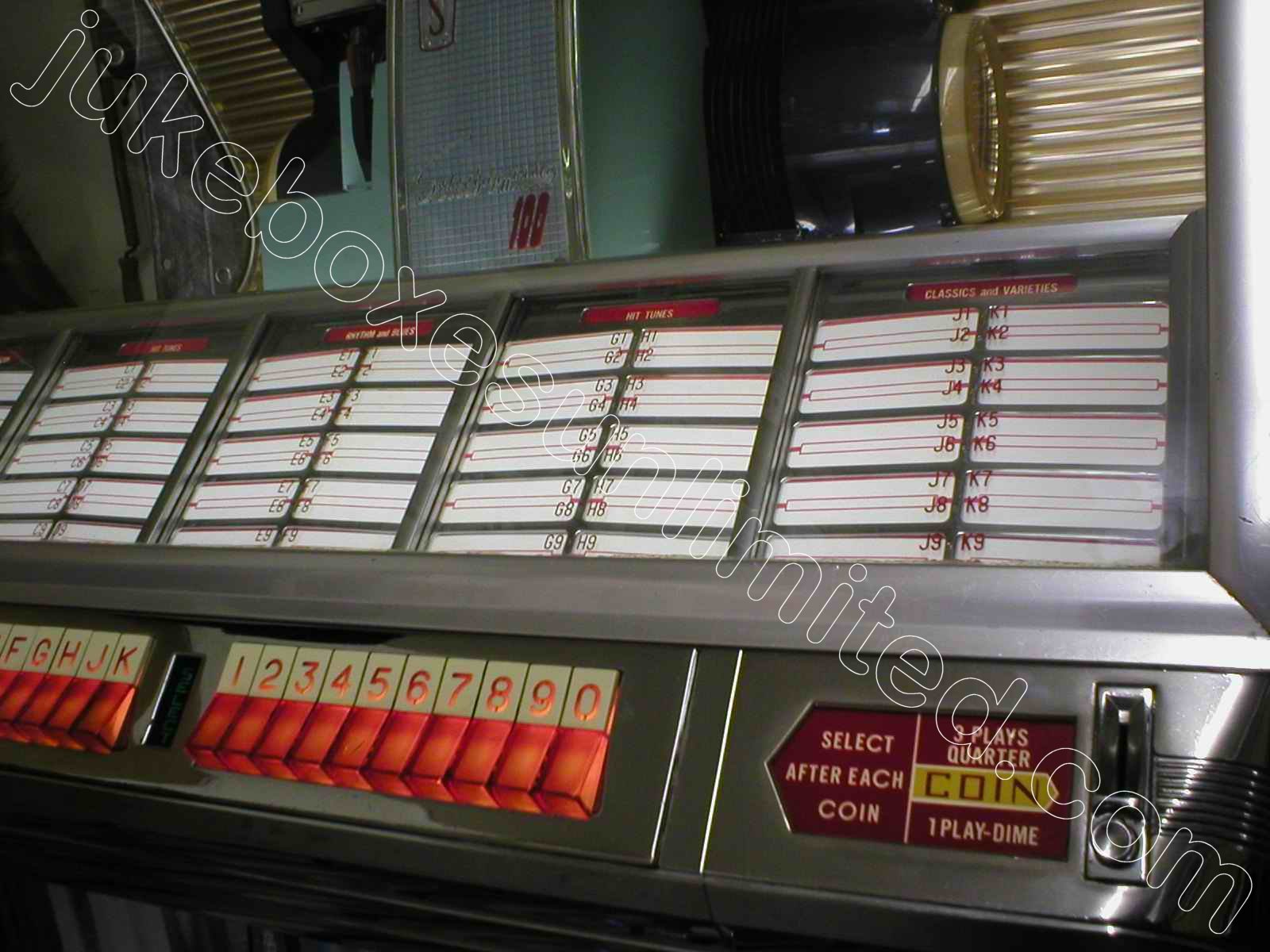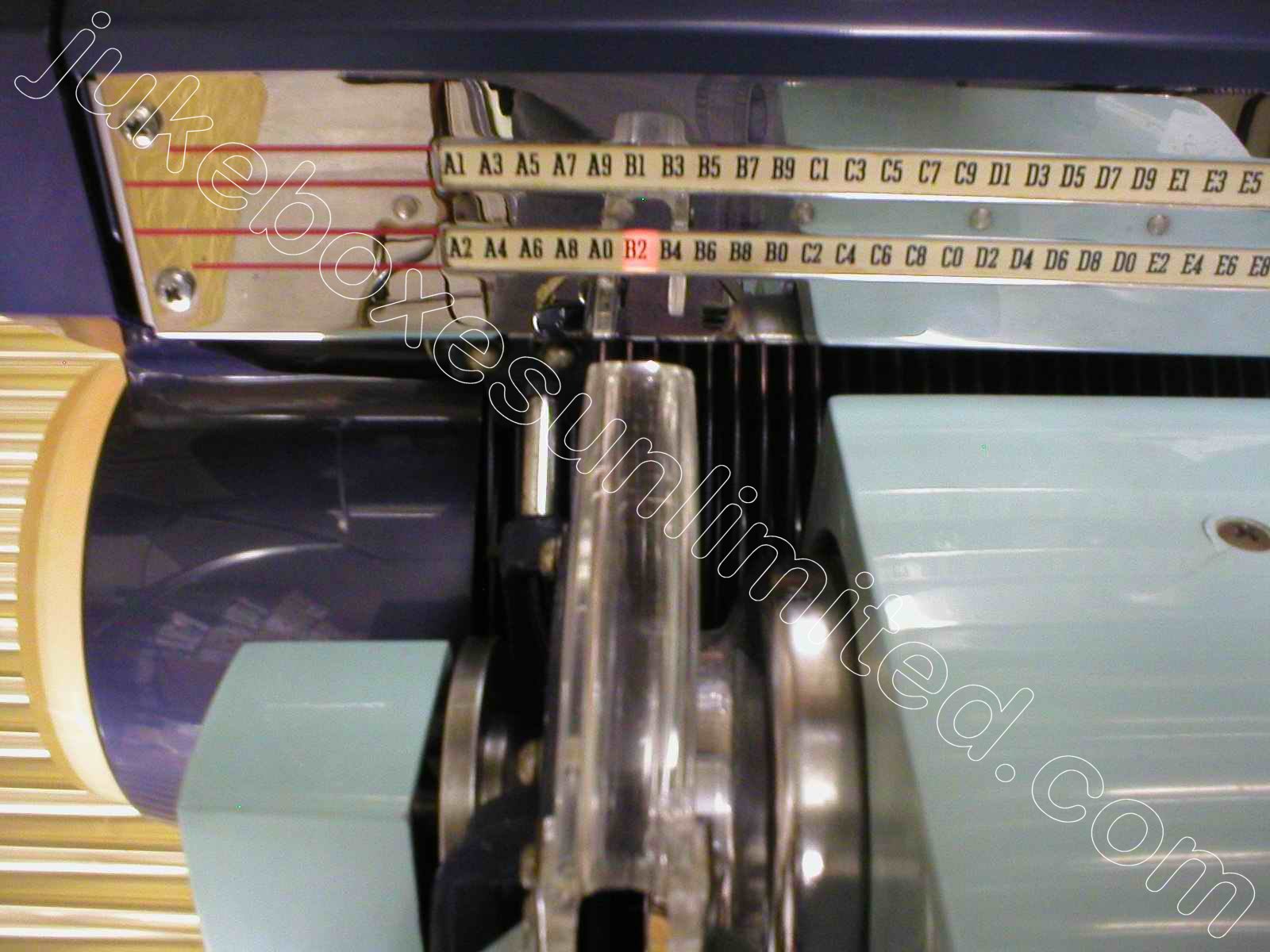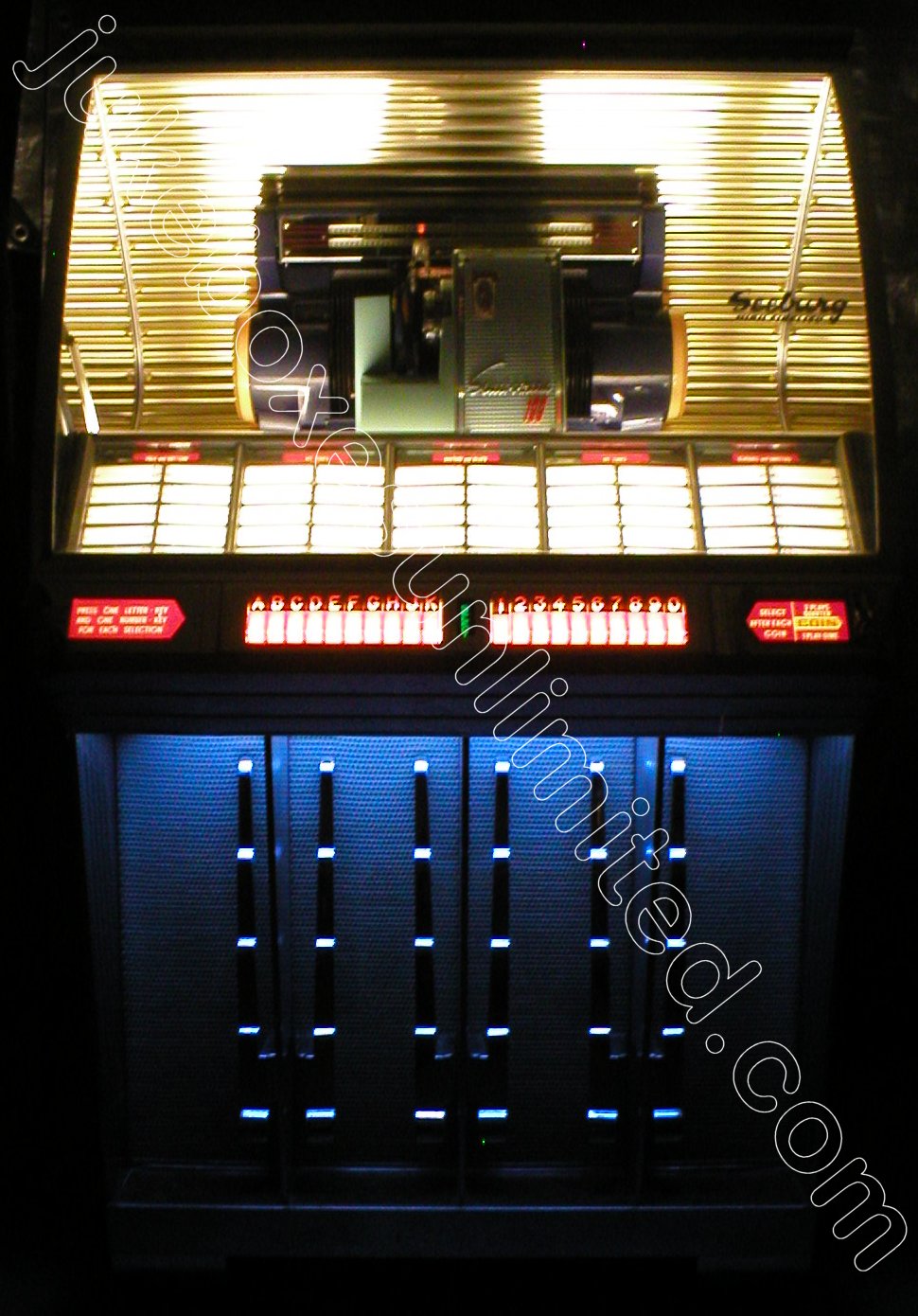 We ship worldwide and to insure proper care we crate the jukeboxes ourselves. Call us with your shipping address and we'll get you a competitive shipping/insurance quote (prices vary according to value and destination), unless you'd like to pick it up or have us deliver it in the Southern California area.
Our experience in servicing jukeboxes bought elsewhere through the Internet is that many sustain some kind of damage in transport. When you buy a jukebox from us we make sure the components inside are properly secured. In some cases we can send you detailed photos and instructions on how to unpack the unit and get it up and running.

"We only sell quality reconditioned jukeboxes that we'll be happy to service in the future.
This we've done since 1971."



If you're interested in any of our other jukeboxes call us at:
1-818-366-9400, 10AM-6PM P.S.T. Mon.-Sat. or e-mail us: Info@JukeboxesUnlimited.com.

For jukebox rental information in the Los Angeles area visit Jukeboxes For Rent ®.