Established 1971
Los Angeles, CA 91394
1-818-366-9400

All of our jukeboxes have been professionally reconditioned
and come with a full one year parts warranty,
excluding transportation.

We ship worldwide.


1956 Seeburg
45 - RPM Jukebox
Model "J L"
100 Selections

Just SOLD!
Rockin' on in Beirut, Lebannon.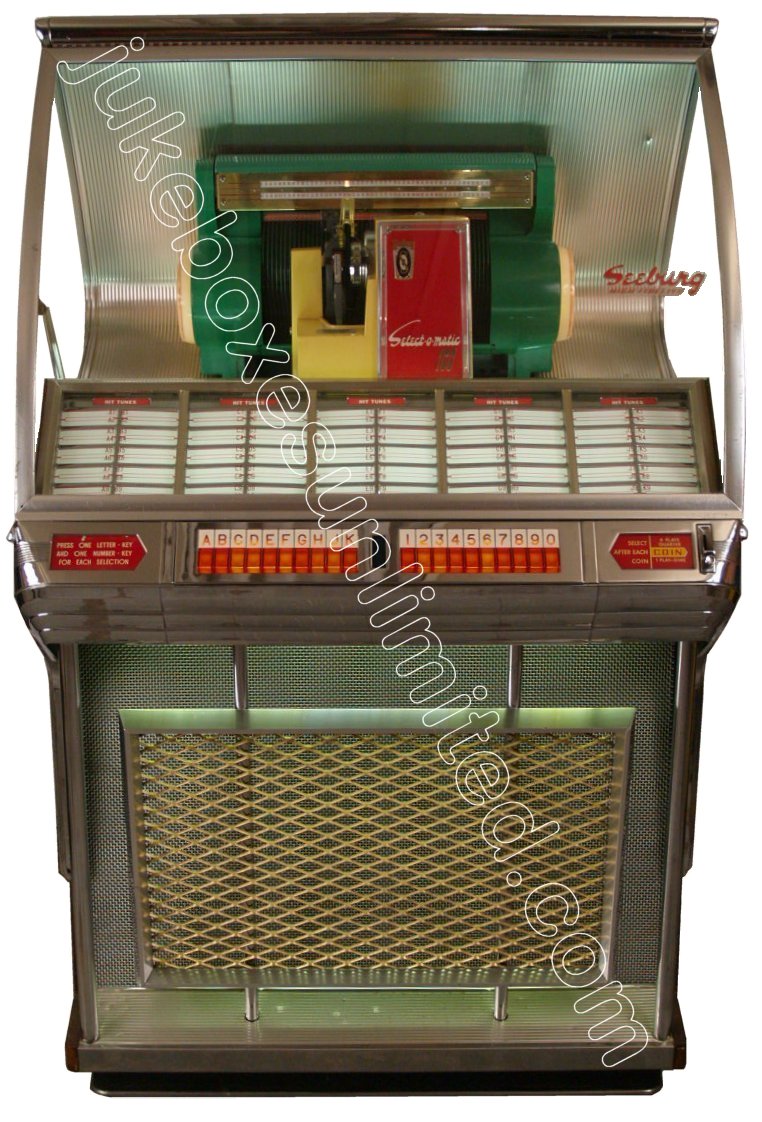 The 1955 J and 1956 JL (light color cabinet) Seeburg models moved away from the colors and flashy looks of previous Seeburg "C" and "R" models.
Through the years the "J"s seemed to take a back seat to these models. We at JUKEBOXES UNLIMITED on the other hand love them for their rugged cabinet with almost nothing to get broken easily like the fluted glass and plastics in the grill areas of the "C" and "R" models.
We've been using the "J"s for party rentals for nearly 40 years and they never come back broken. During the '80s and '90s, we had a fleet of 12 of them working their little butts off every weekend entertaining folks at parties in "So Cal".
When done right they can really crank out the sounds and pull it off all the way to the top. We like the very clean styling lines that are reminiscent of cars of the era. Think about a 1955 Cadillac El Dorado.
The "J"s had an improved Hi-Fi amp and great UTAH speakers. With two 12 - inch and one 8 - inch speakers, the right cartridge, they can sound amazing. We love the "J"s.
For the first 10 years of our company, folks would always ask me what juke I'd personally own if I could only have one. I'd answer: "a Seeburg "J". Luckily I don't expect to be in that position again of only having one jukebox in my collection.
Can't remember where this particular unit came from and it's been hiding in the back of the warehouse for quite some time. It was expected to be reconditioned for rental use.
We've redone the cabinet in its natural wood finish with a clear coat on top for protection.
Because we like them for party rentals and keep them for ourselves, we seldom offer them for sale. It's just that our warehouse is busting at the seams and we need to reduce inventory … a lot!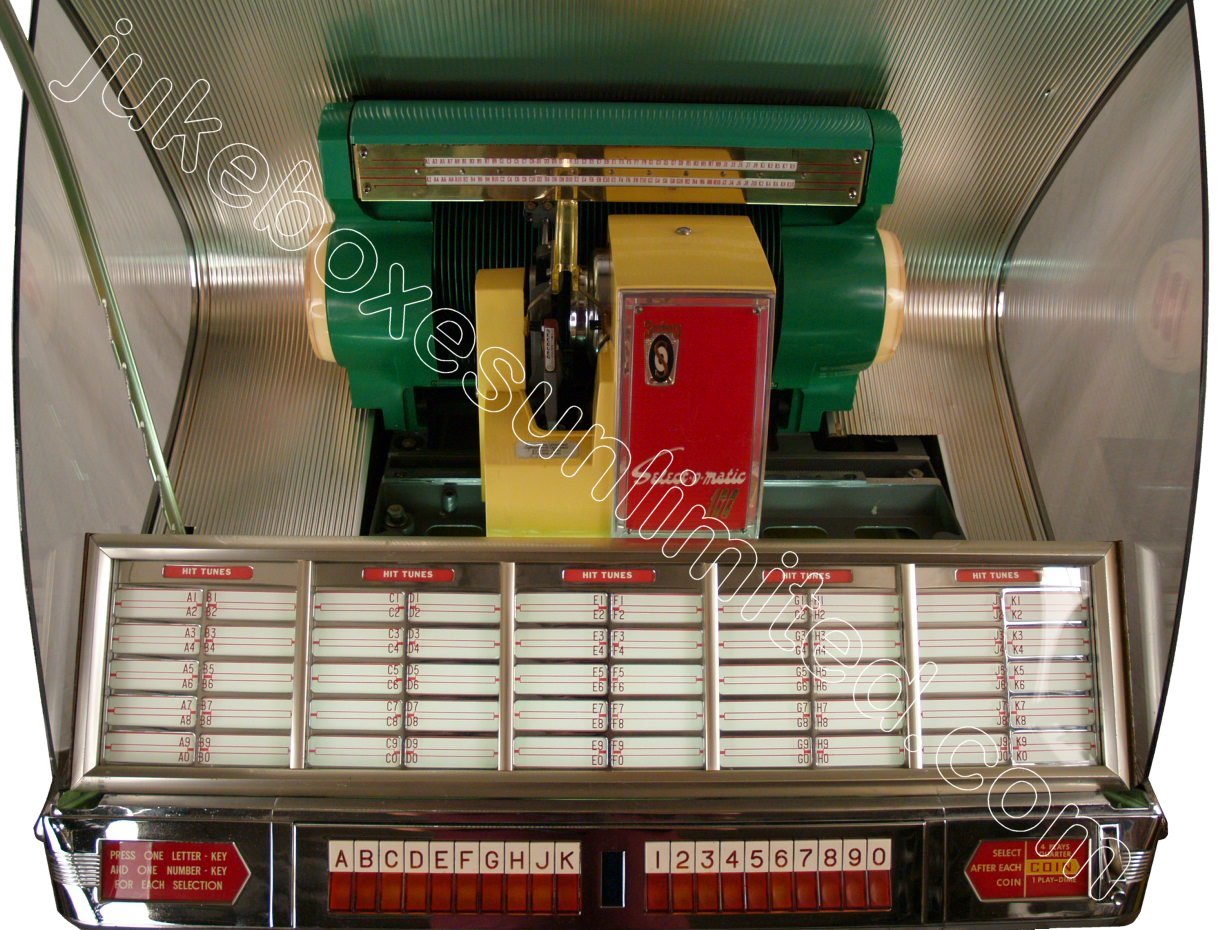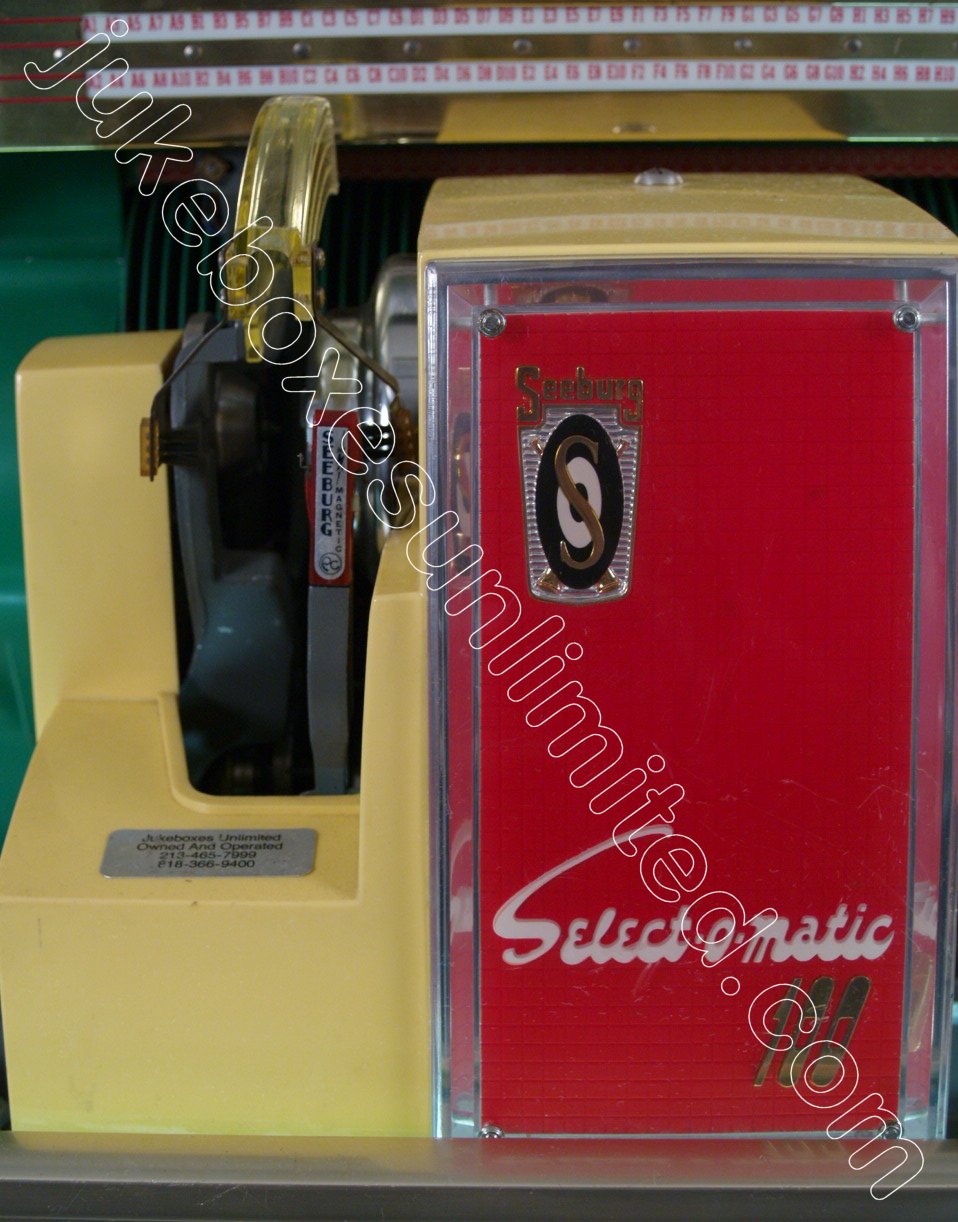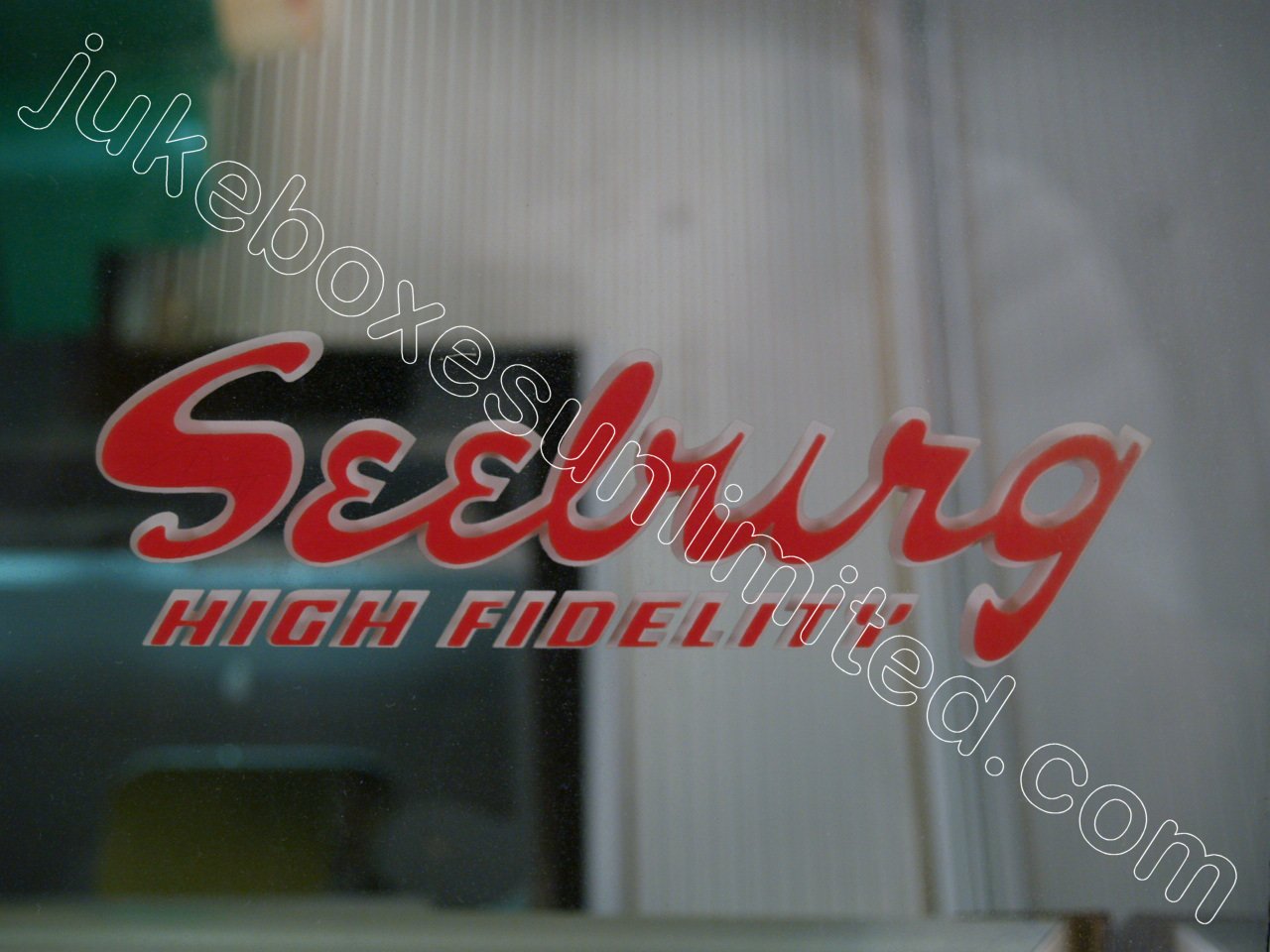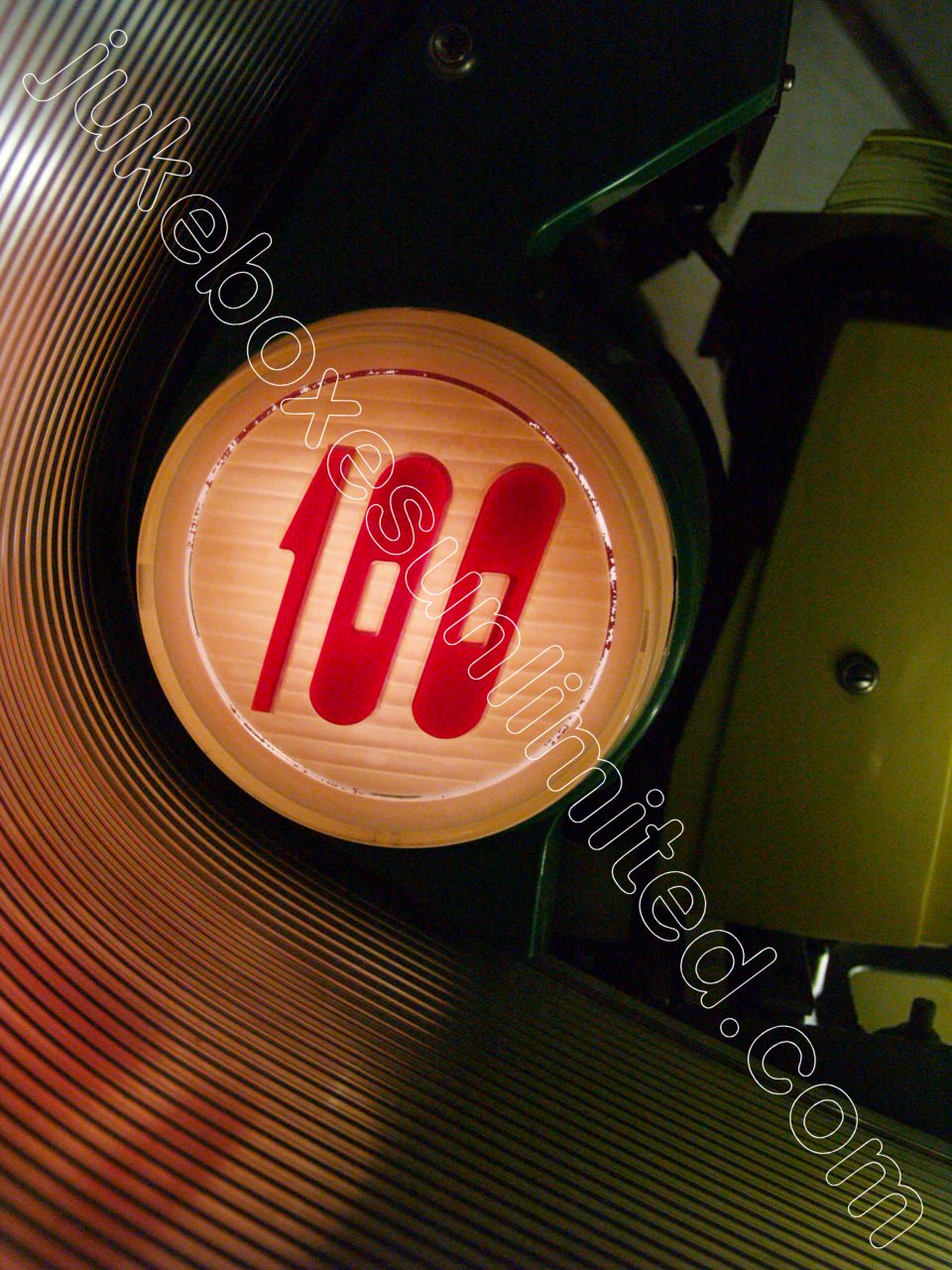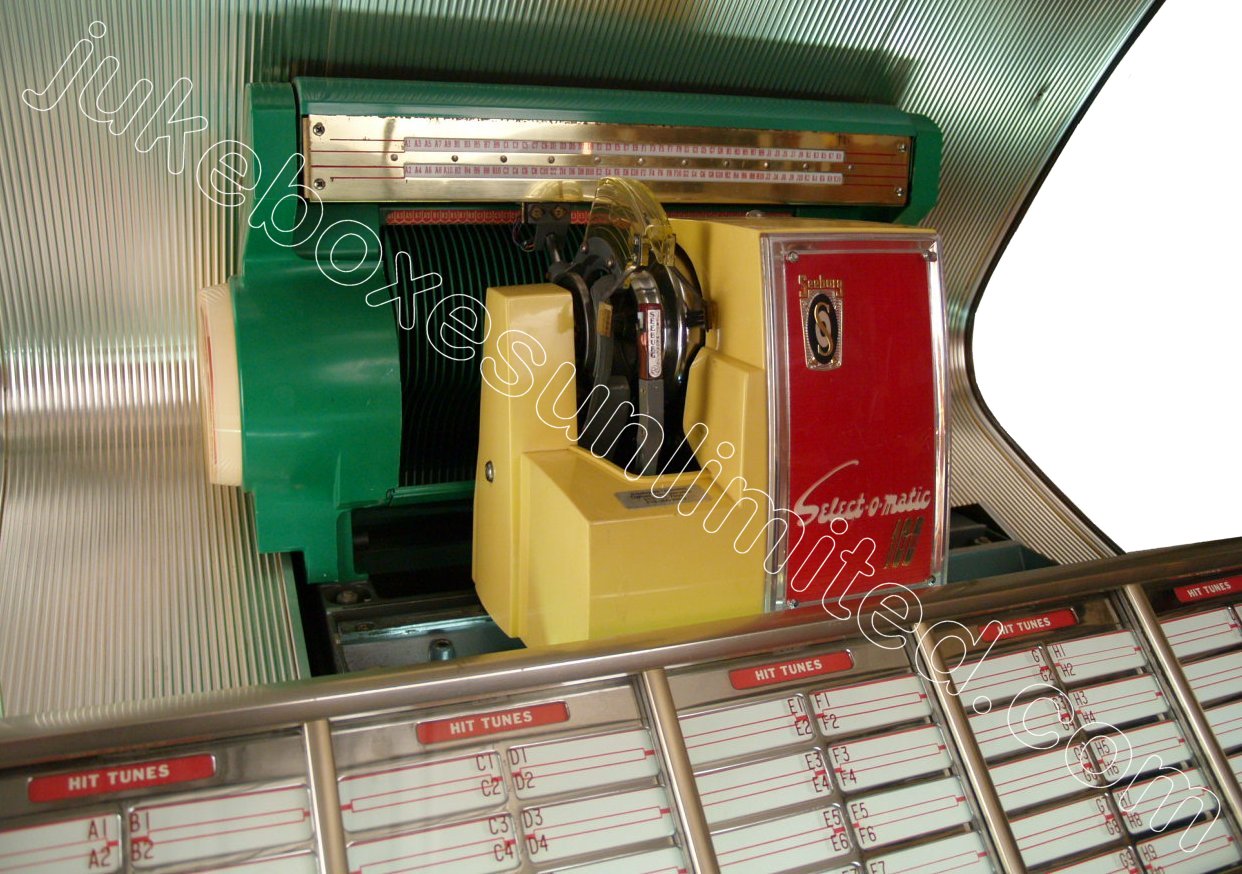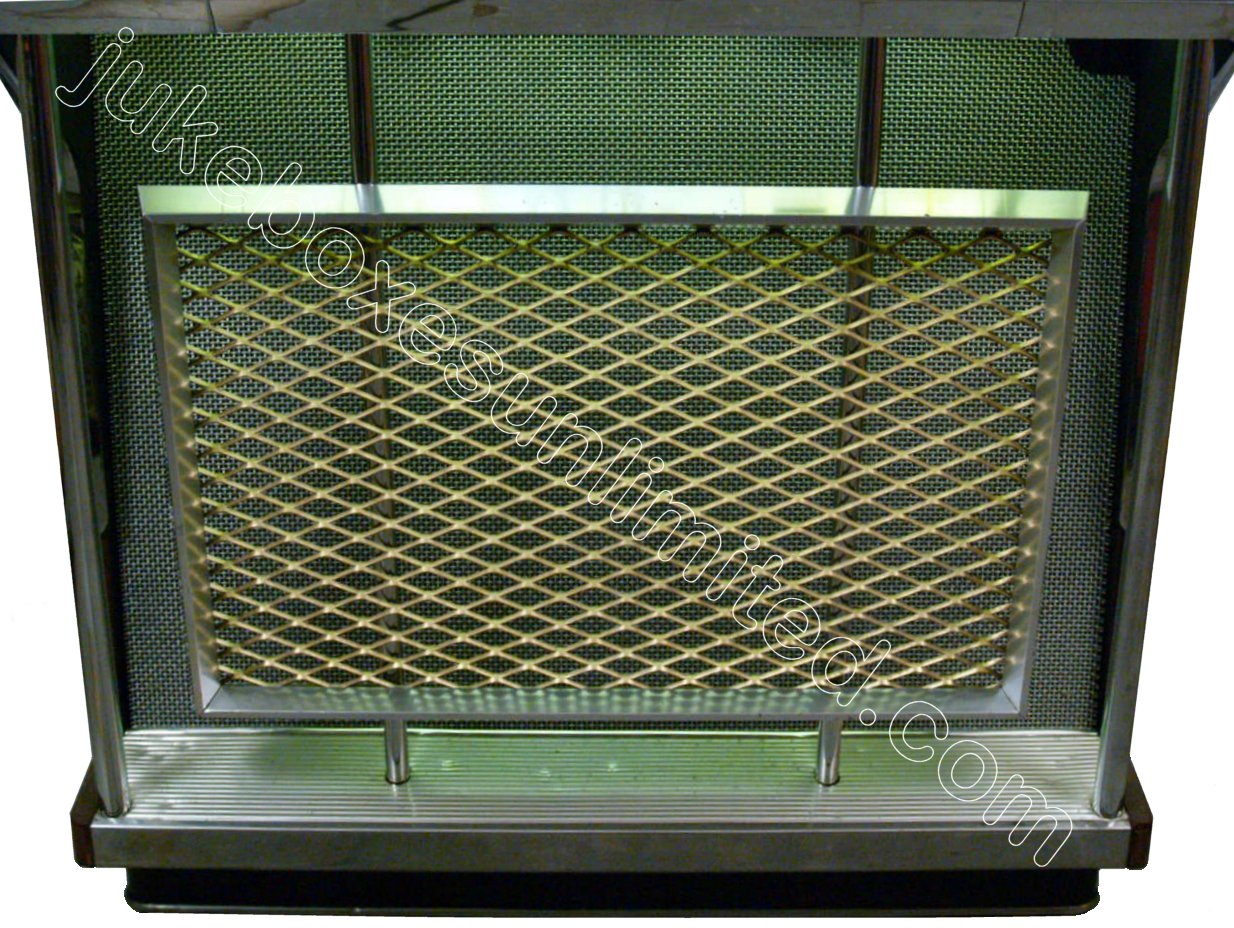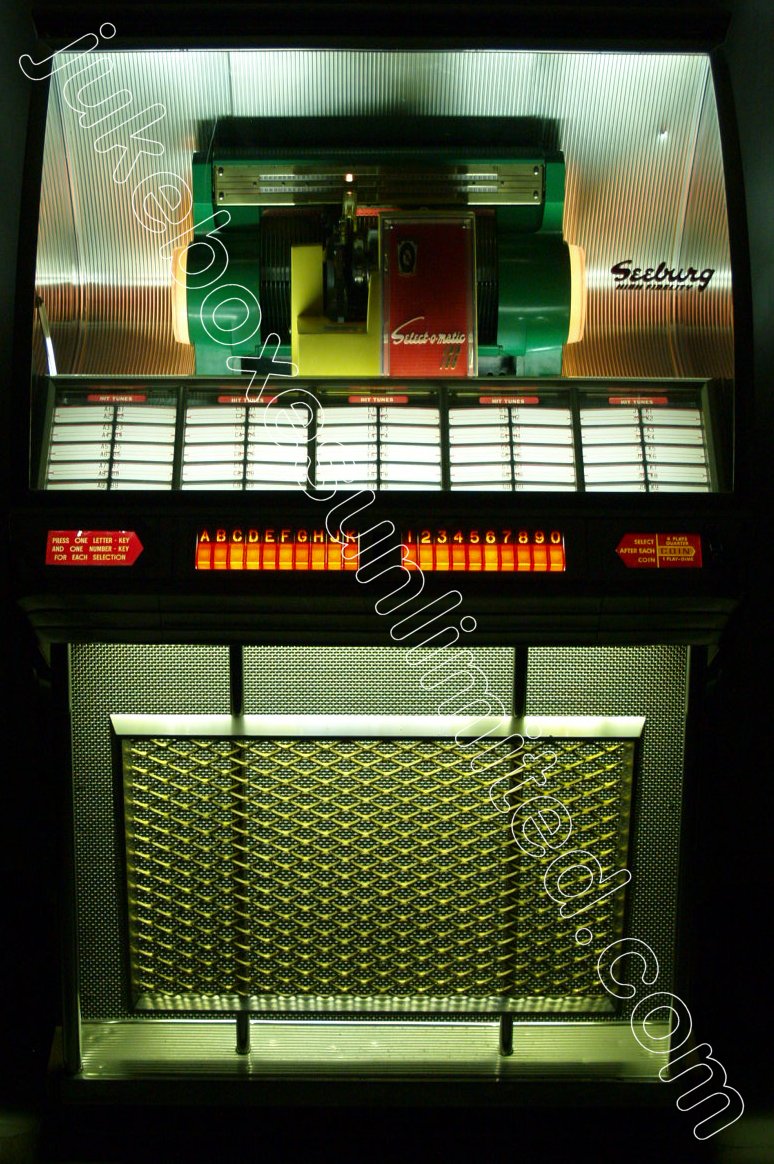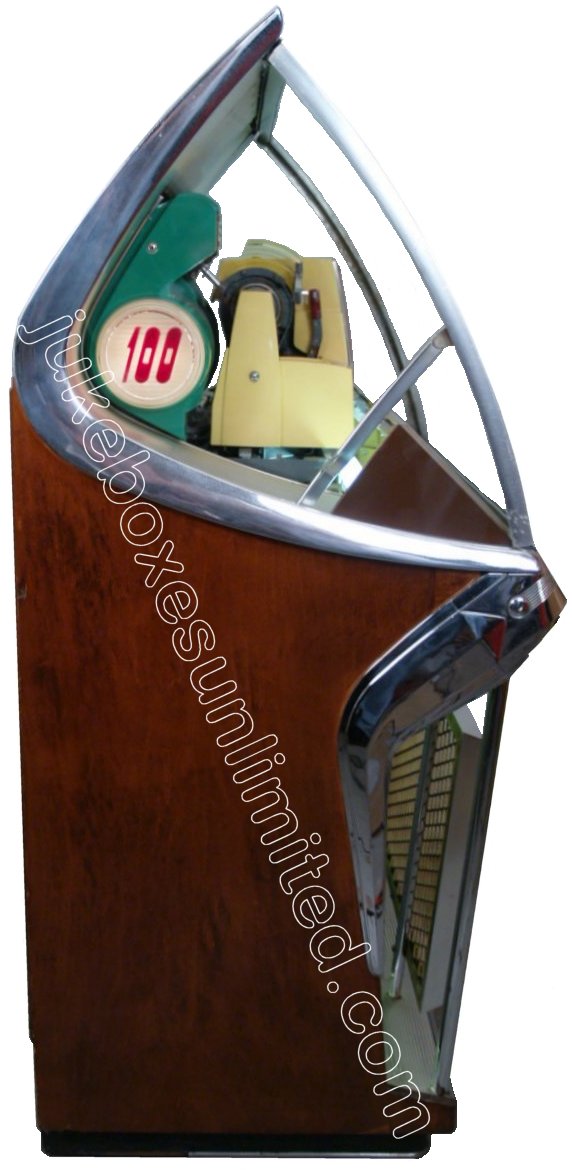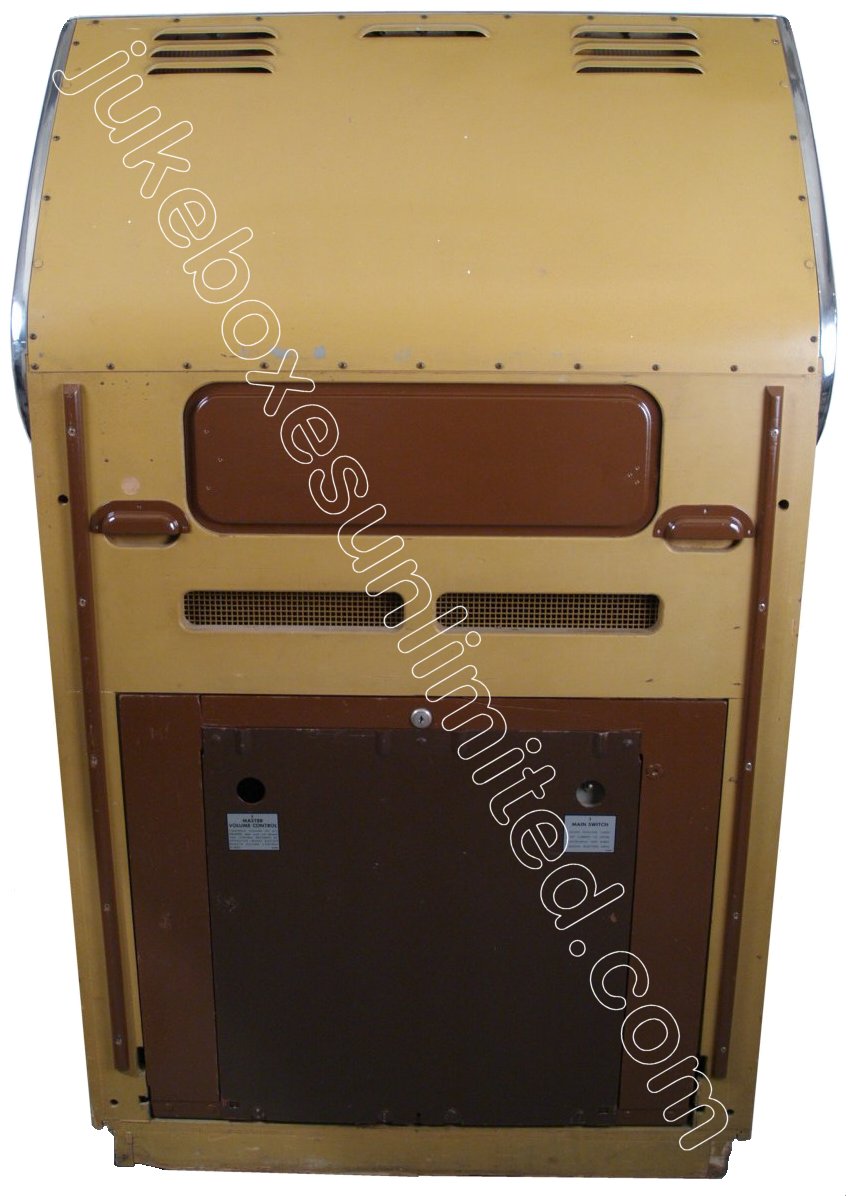 We ship worldwide and to insure proper care we crate the jukeboxes ourselves. Call us with your shipping address and we'll get you a competitive shipping/insurance quote (prices vary according to value and destination), unless you'd like to pick it up or have us deliver it in the Southern California area.
Our experience in servicing jukeboxes bought elsewhere through the Internet is that many sustain some kind of damage in transport. When you buy a jukebox from us we make sure the components inside are properly secured. In some cases we can send you detailed photos and instructions on how to unpack the unit and get it up and running.

"We only sell quality reconditioned jukeboxes that we'll be happy to service in the future.
This we've done since 1971."



If you're interested in this or any of our other jukeboxes call us at:
1-818-366-9400, 10AM-6PM P.S.T. Mon.-Sat. or e-mail us: Info@JukeboxesUnlimited.com.

For jukebox rental information in the Los Angeles area visit Jukeboxes For Rent ®.