Jukeboxes Unlimited ®
Established 1971
Los Angeles, CA 91394
1-818-366-9400

All of our jukeboxes have been professionally reconditioned
and come with a full one year parts warranty,
excluding transportation.

We ship worldwide.


1956 Seeburg
45 - RPM Jukebox
Model "J"
100 Selections
SOLD!
Bumping tunes for former KIIS-FM Music Director in Los Angeles, CA.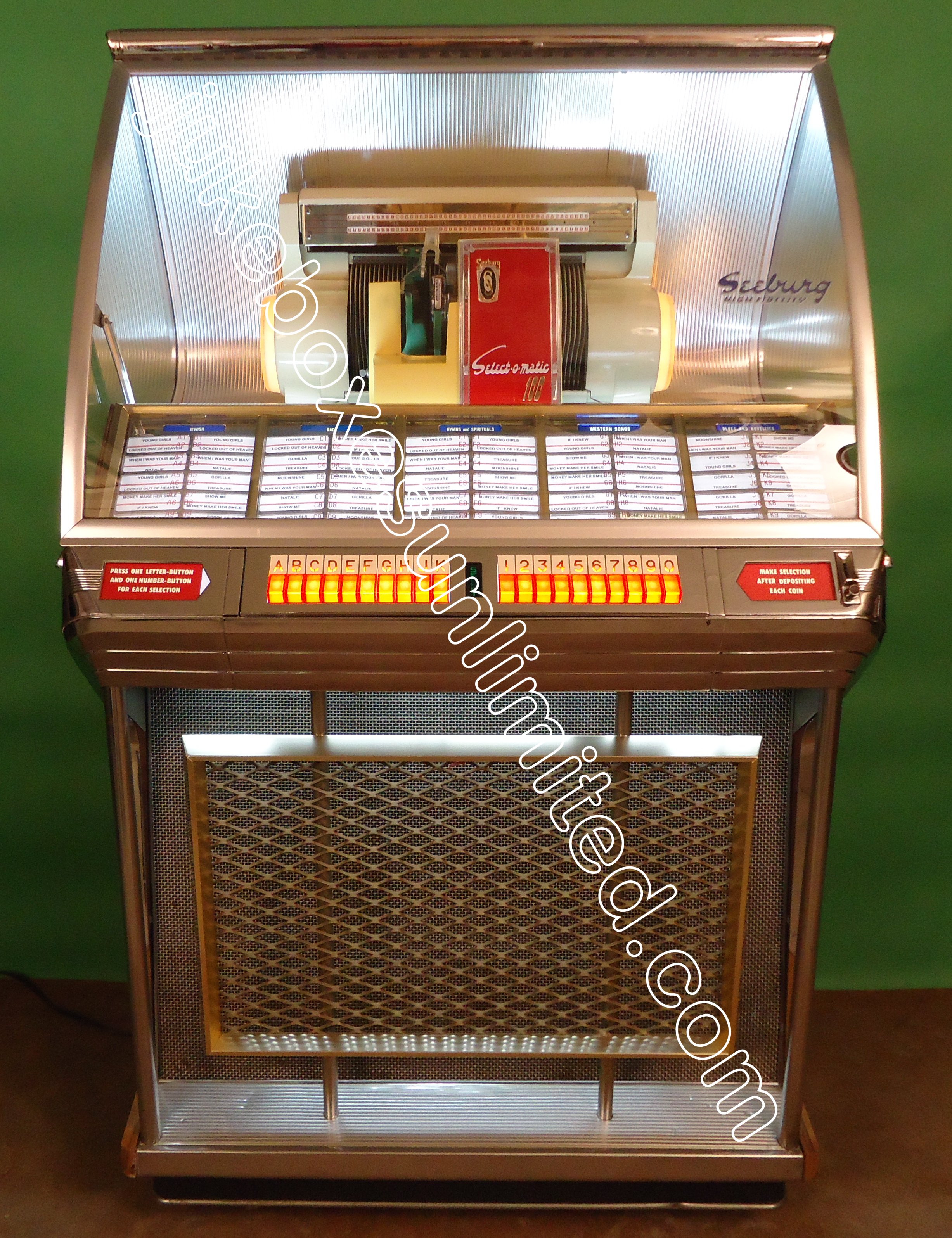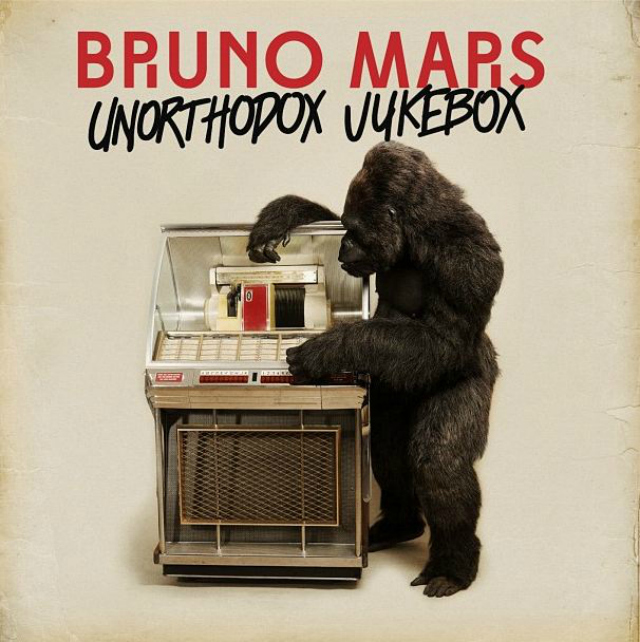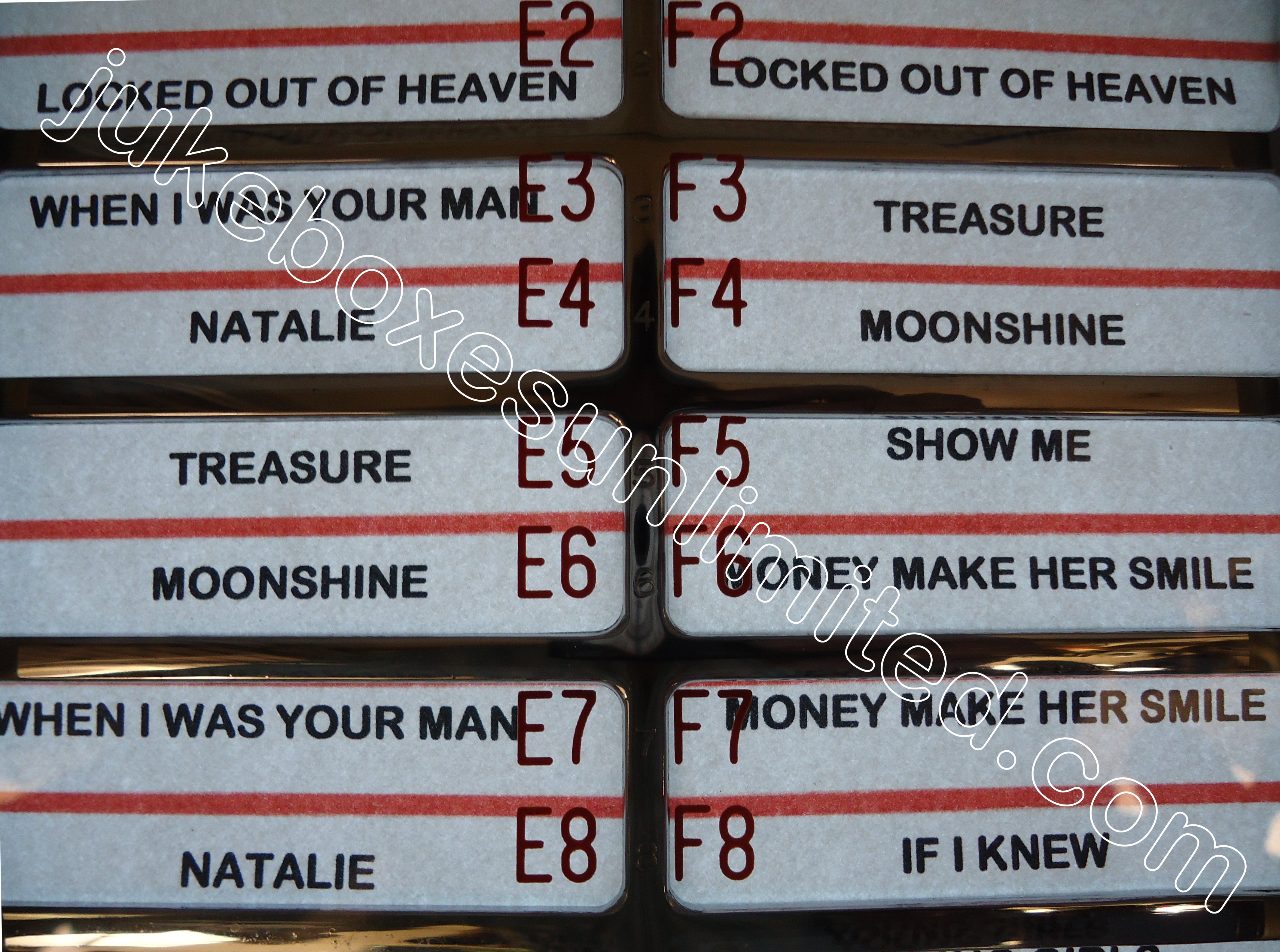 Yep! You guessed it, this is the actual jukebox used on the cover of Bruno Mars' 2013 album and used in his videos.
In September of 2012 we got a call from a Hollywood production company to rent a '50s model jukebox for some kind of shoot. We had no idea what it was going to be used for. We filled it with shop 45s and title strips.
Initially I delivered this exact jukebox on 9-25-12 to a palatial residence in Beverly Hills. The next day I brought it back to our San Fernando Valley shop.
A few weeks later my son, a Los Angles FM radio personality, told me he was seeing a photo going around of an album cover for Bruno Mars to be released December 11th 2012. He asked me if this was one of ours. I told him it might be.
A day or so later I was sent an email from the producer with a photo attached showing our jukebox and a gorilla on a album cover. And then later on the record label inquired about purchasing it as a gift for Bruno, but that never took place.
Then in October of 2012 we got another call from the same producer telling us they needed the same jukebox again. They asked us to make special title strips with only Bruno's tunes on them from the "UNORTHODOX JUKEBOX" album.
This time I delivered the jukebox to a small studio in an industrial building in North Hollywood. As I was explaining to the crew how the juke worked, I saw a man get out of a small older car, walk around and open the trunk. Then he pulled out a gorilla outfit and came into the studio. It was funny.
When we got the juke back this second time, they had taken a couple of the records we had filled the machine with and applied computer generated Atlantic records labels on them. The non-existent labels featured tunes from the album. We will include those one of a kind "prop" records with the sale.
Before becoming a worldwide celebrity via Bruno Mars prominent placement of its picture on album covers, tee shirts and posters, we had reconditioned this 1956 Seeburg Model 100JL with the intention of using it for party rentals.
We only used it a few times before rolling it to the back of our storage area. It's been there covered for years waiting for its 15 minutes of fame.
Now you can get in on the same fifteen minutes of fame for many years to come in the form of a great jukebox with a "cool" history. There can be only one Bruno Mars UNORTHODOX JUKEBOX in the world and this is it!
Besides that fame, these are great jukeboxes. We use this model for party rentals because of its rugged cabinet, great sound, dependability and classy '50s styling.
So be the first on your block or the entire world for that matter to own the jukebox now recognized the world over as THE Bruno Mars UNORTHODOX JUKEBOX.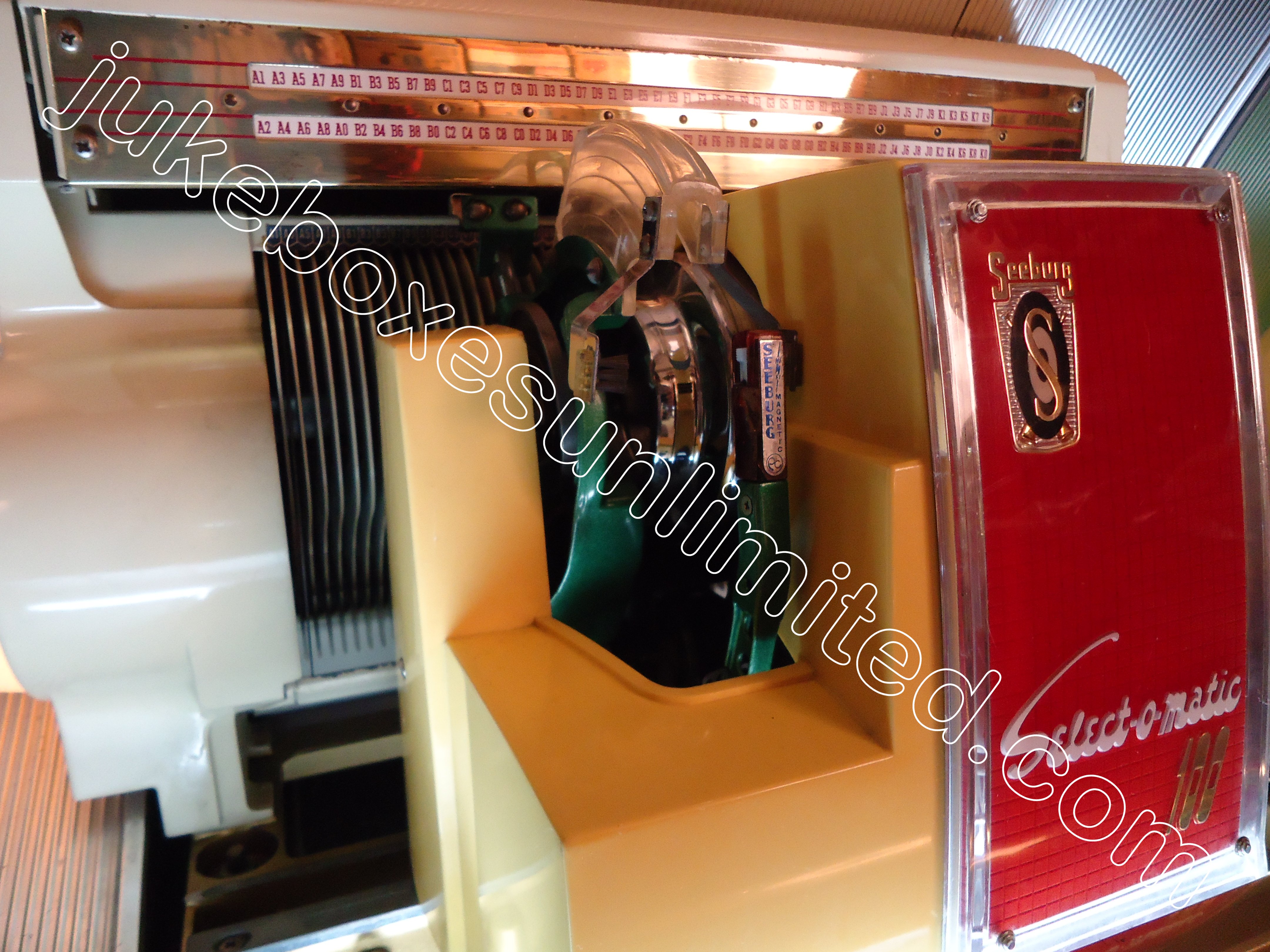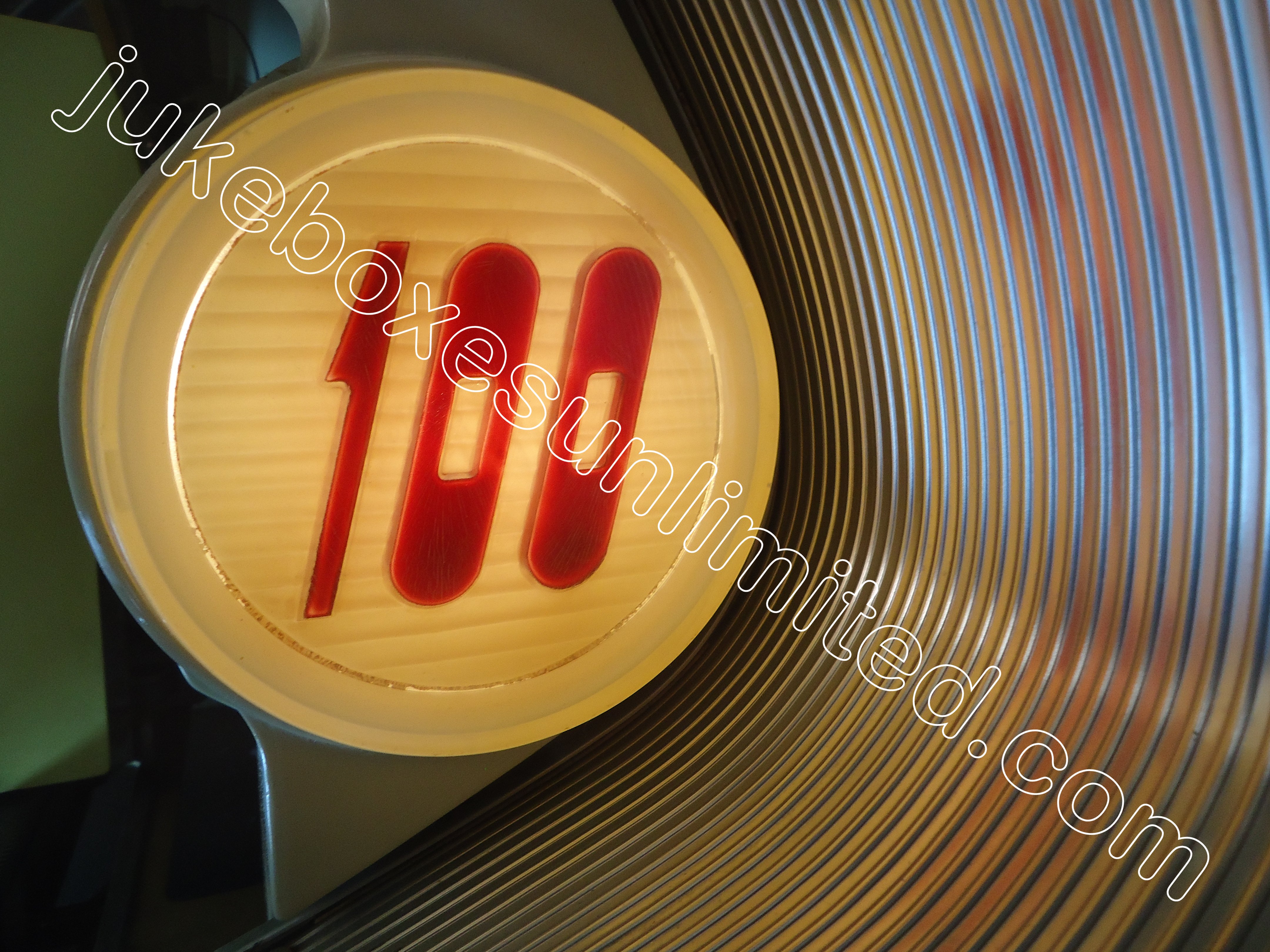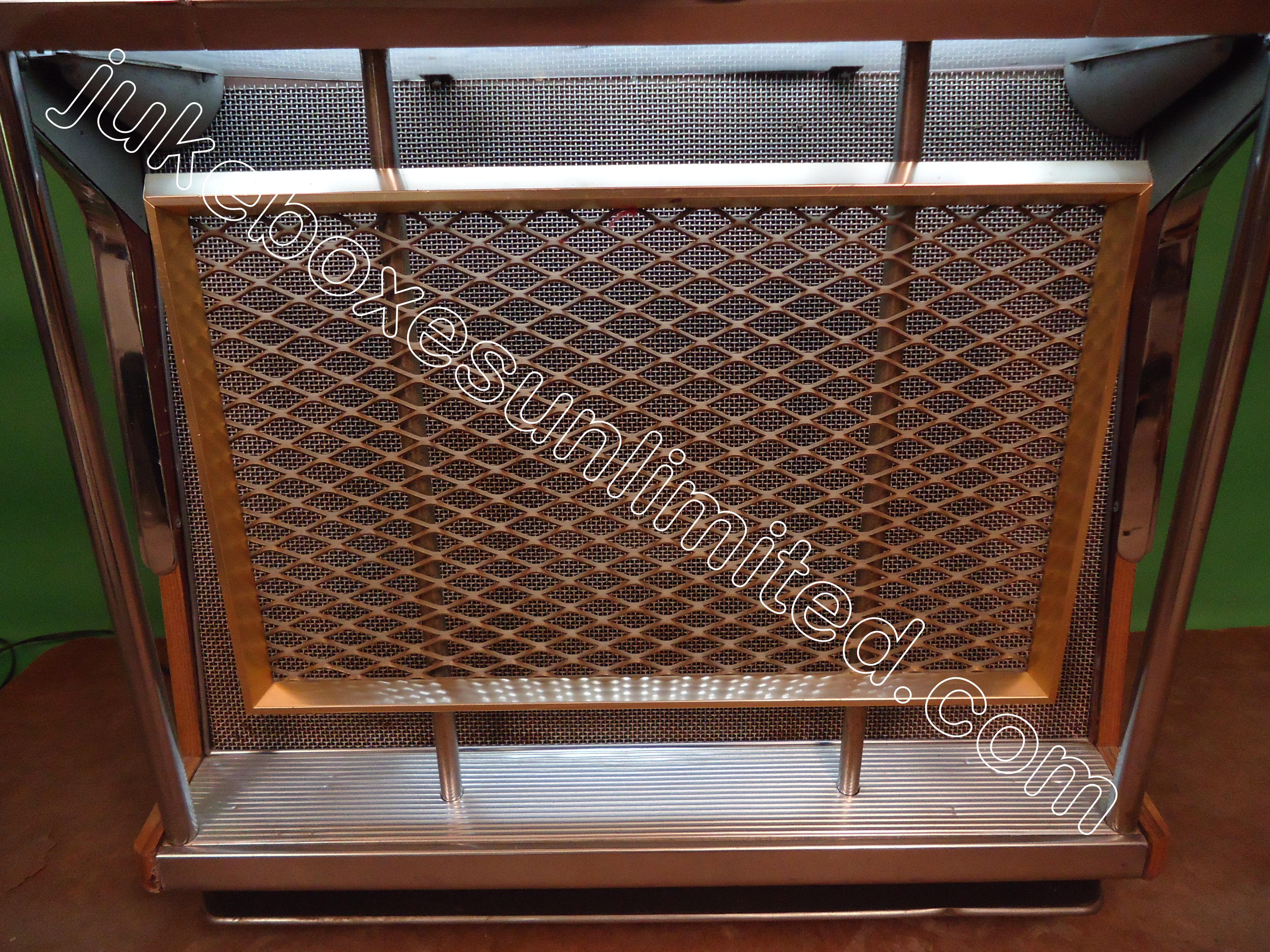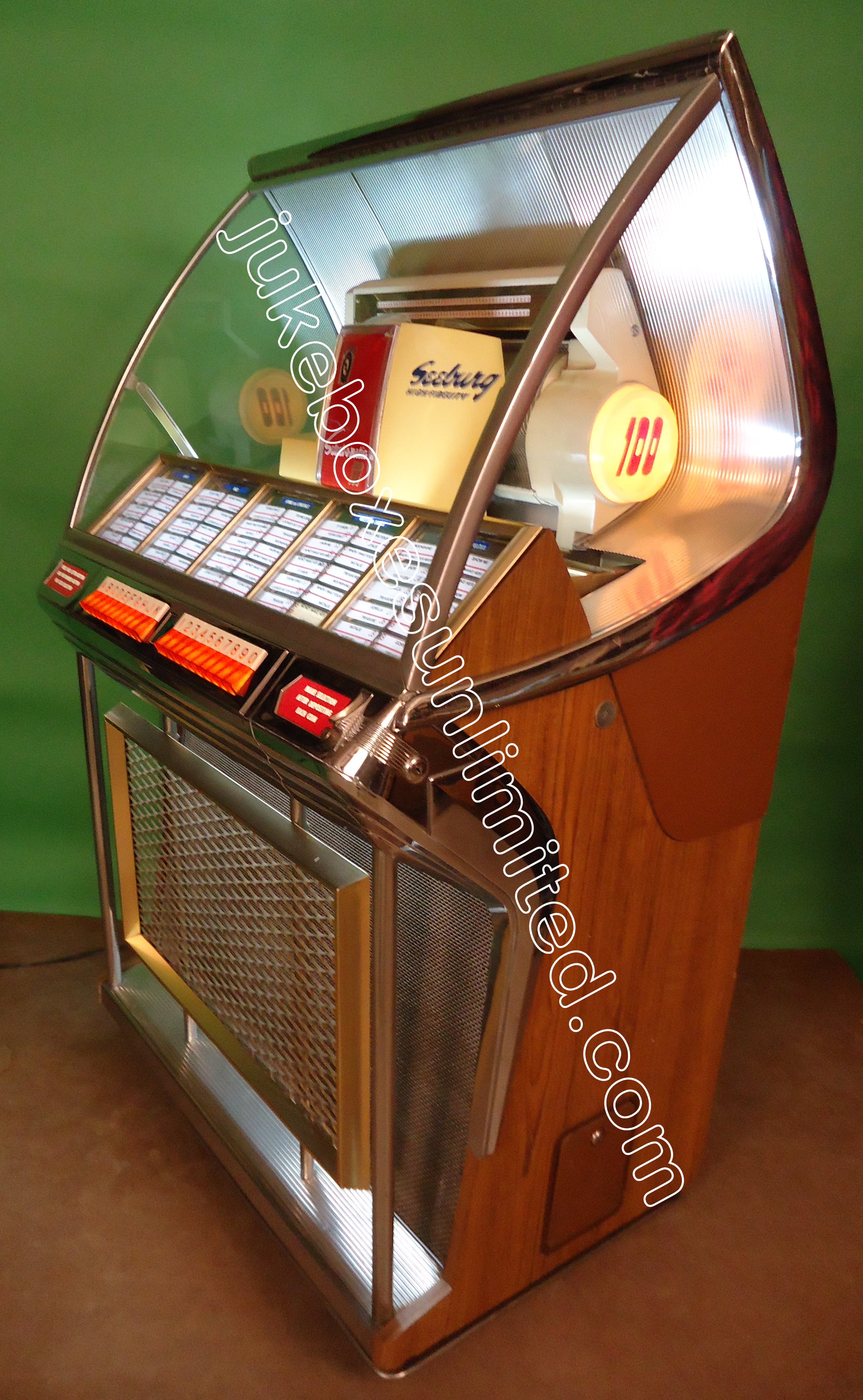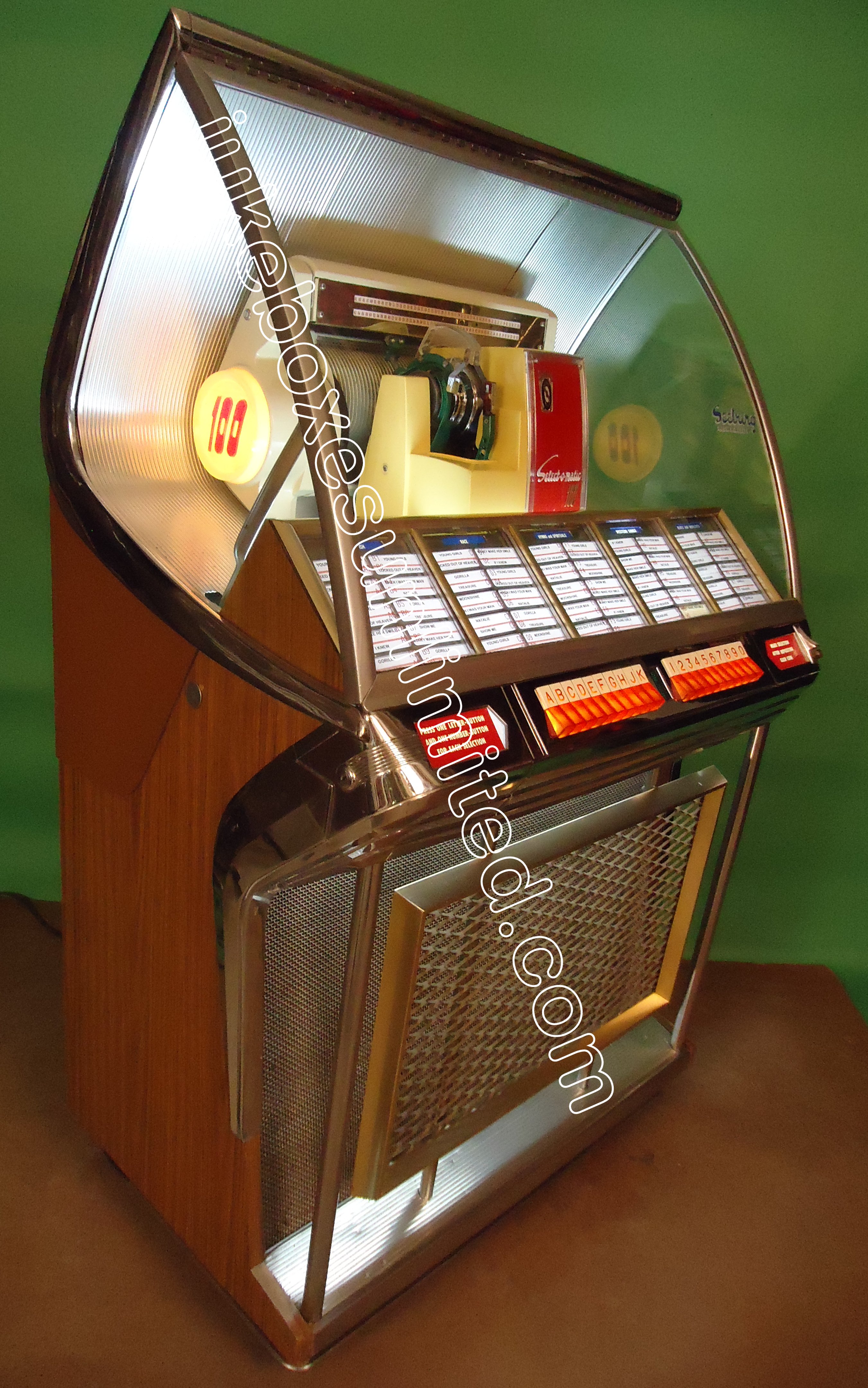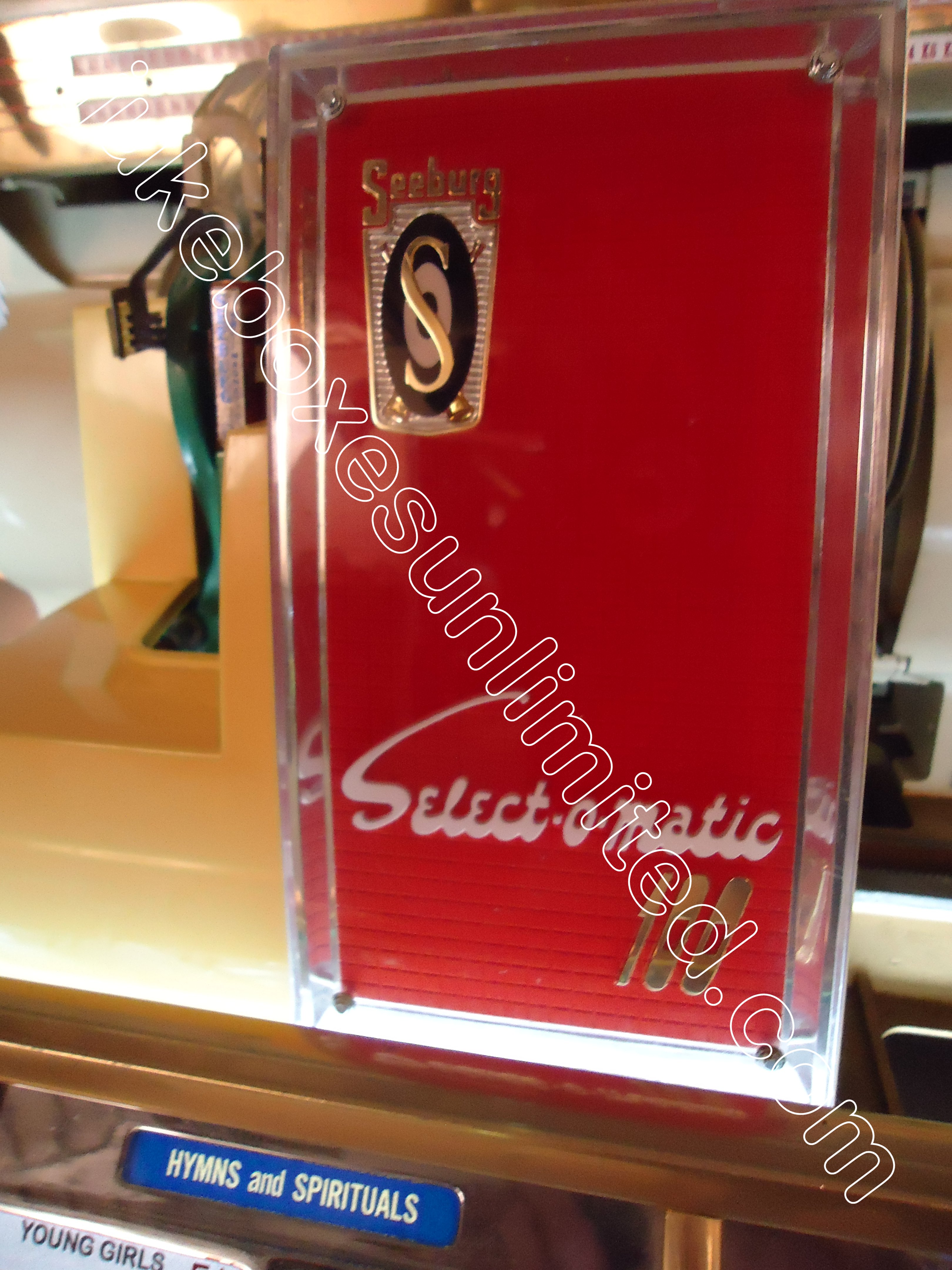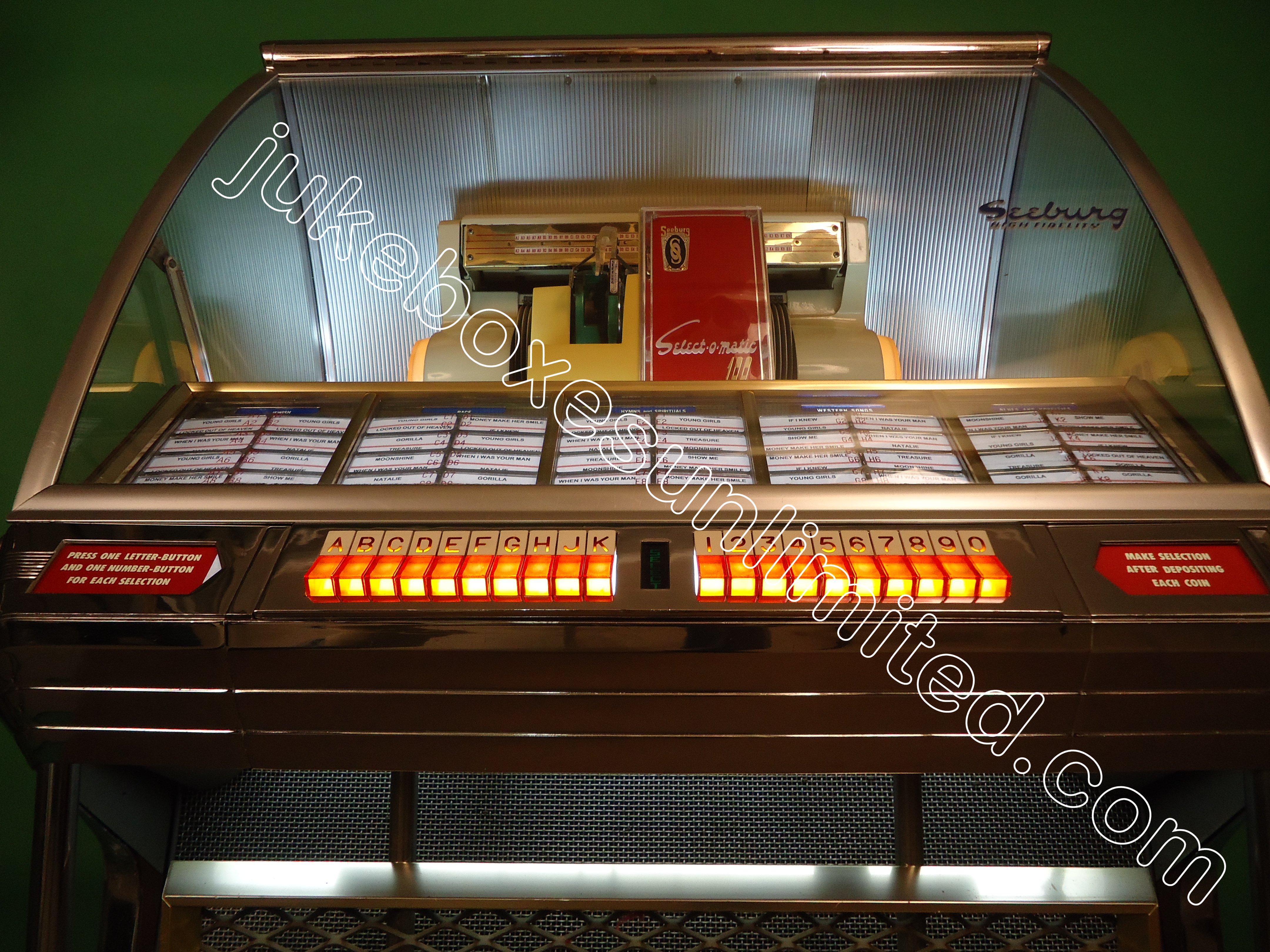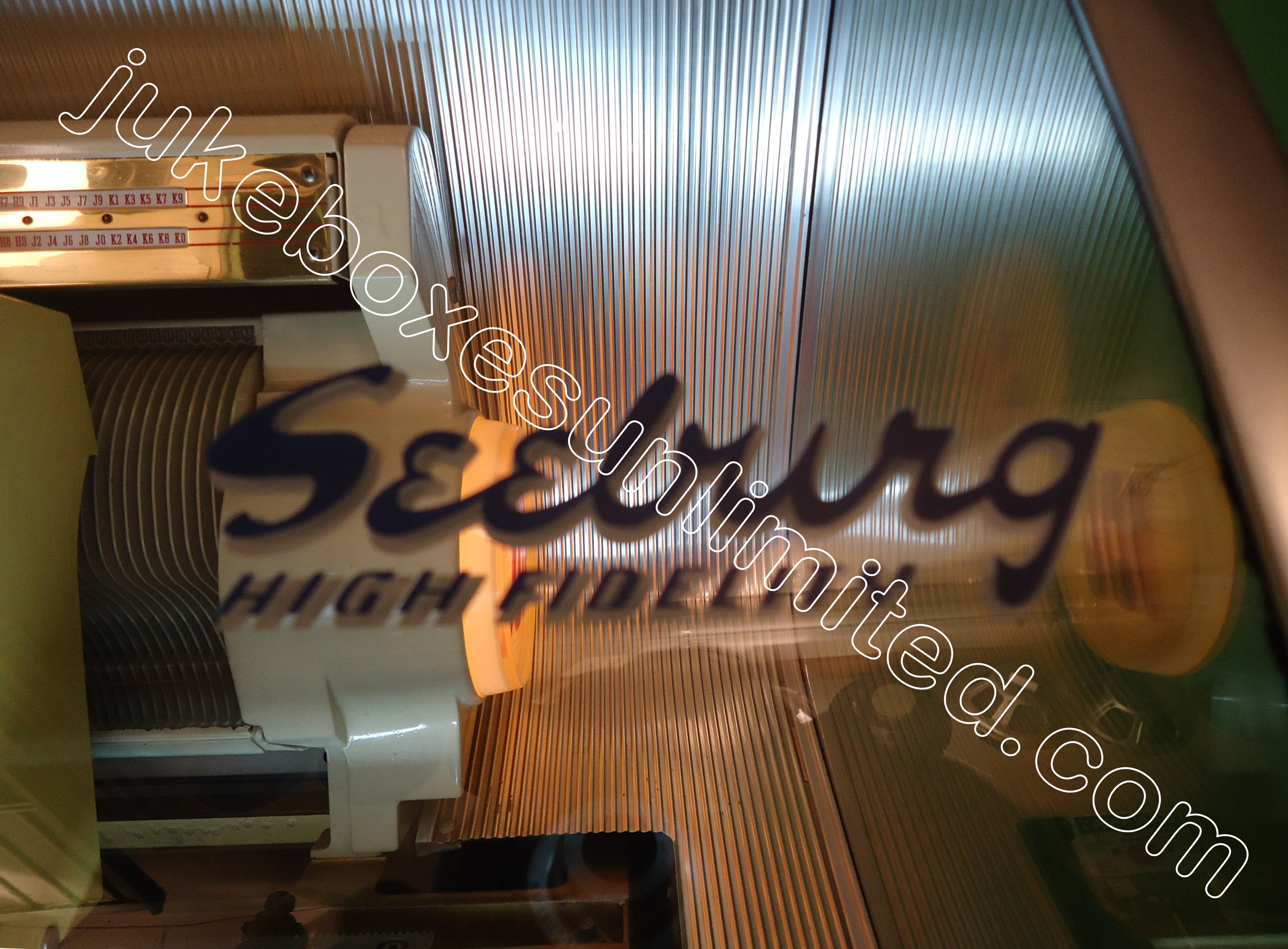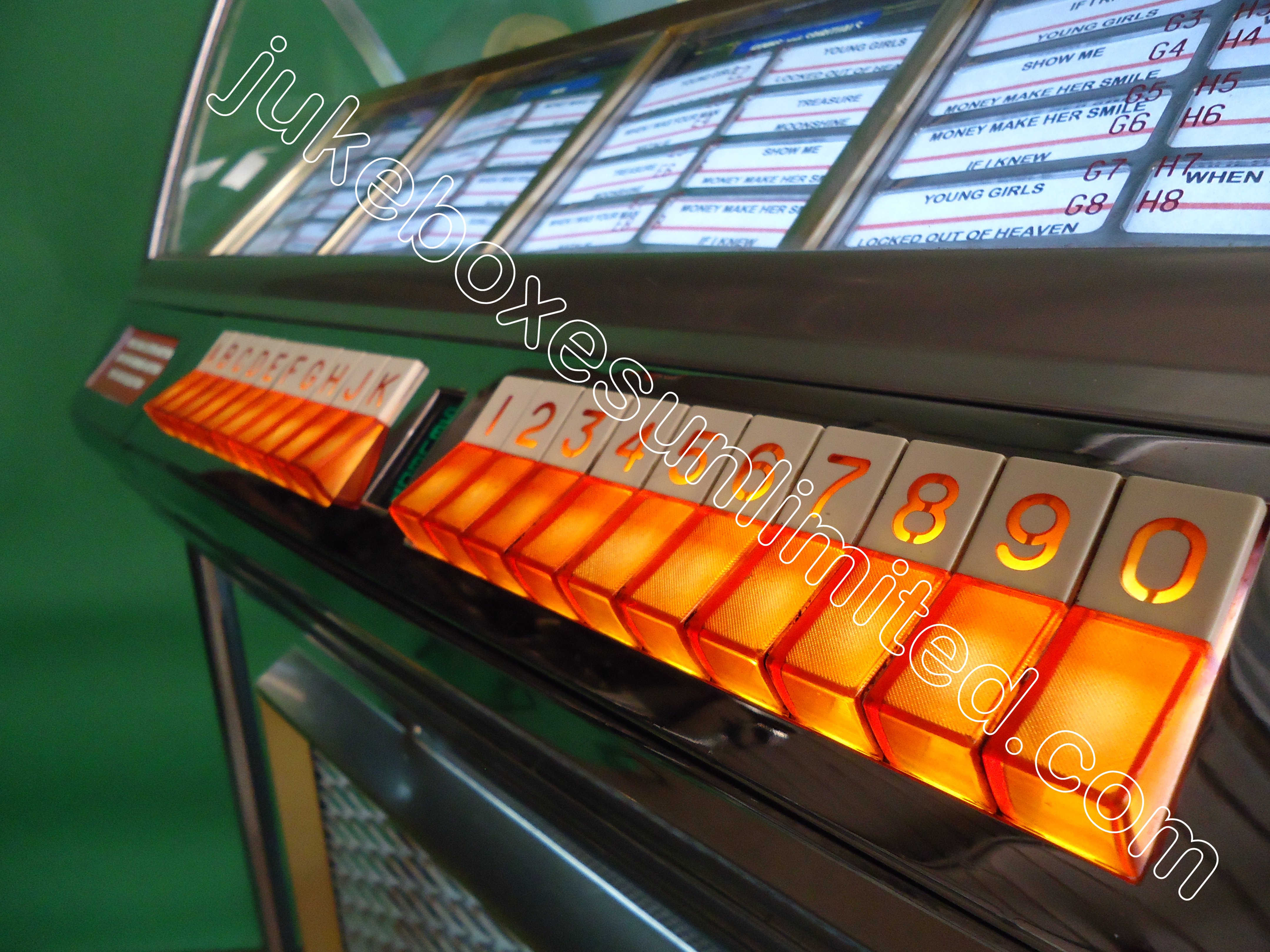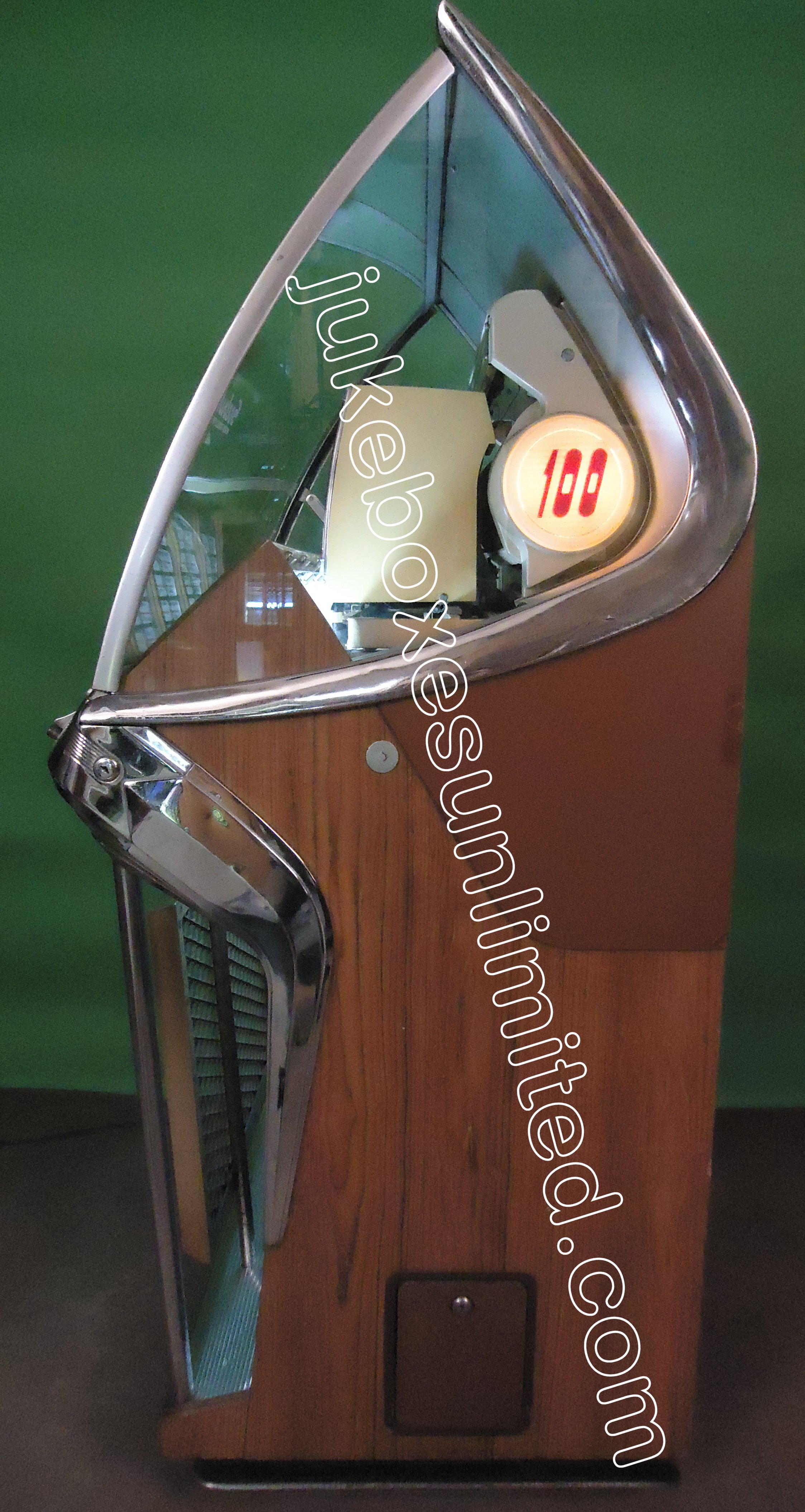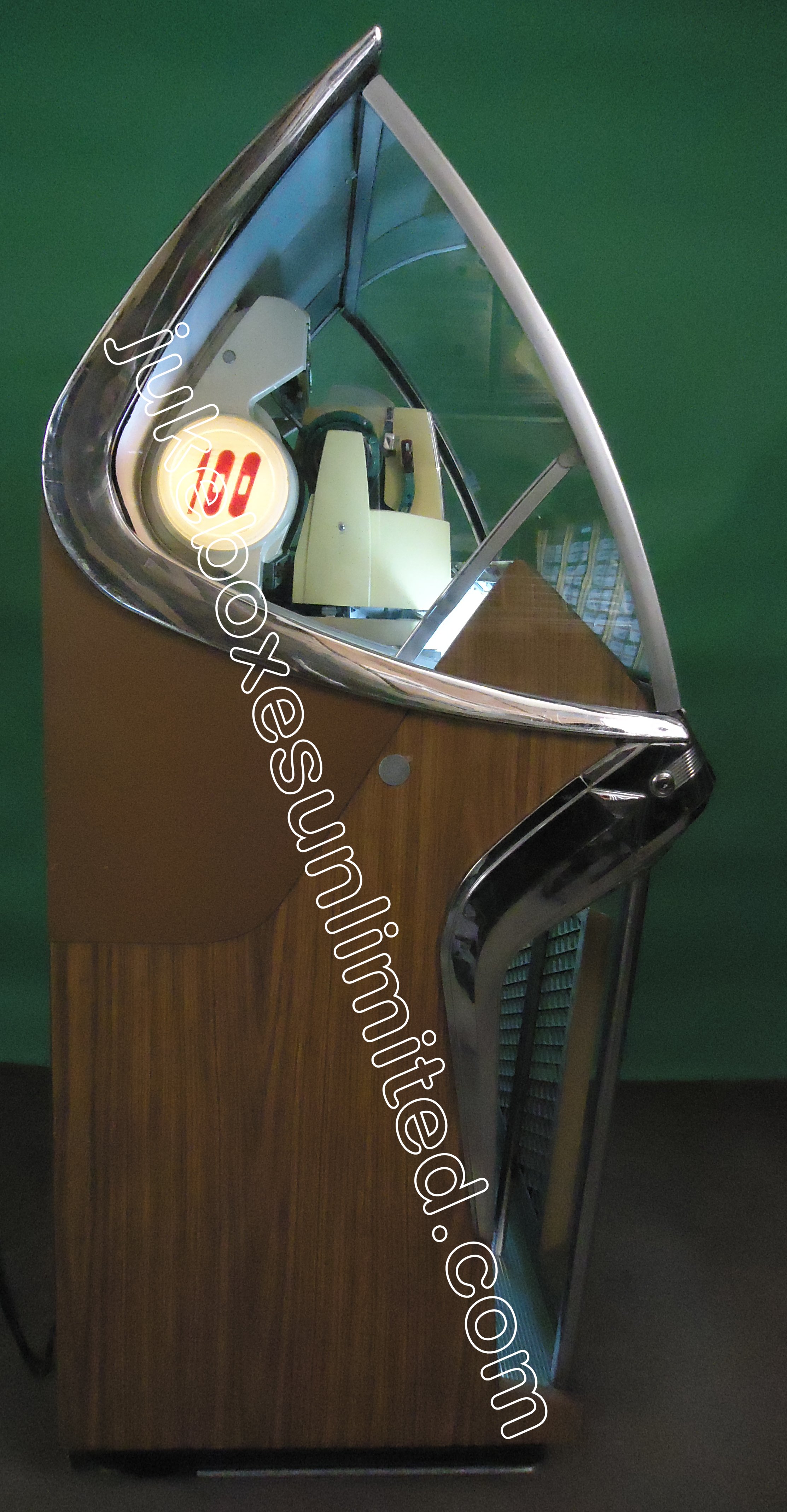 We ship worldwide and to insure proper care we crate the jukeboxes ourselves. Call us with your shipping address and we'll get you a competitive shipping/insurance quote (prices vary according to value and destination), unless you'd like to pick it up or have us deliver it in the Southern California area.
Our experience in servicing jukeboxes bought elsewhere through the Internet is that many sustain some kind of damage in transport. When you buy a jukebox from us we make sure the components inside are properly secured. In some cases we can send you detailed photos and instructions on how to unpack the unit and get it up and running.

"We only sell quality reconditioned jukeboxes that we'll be happy to service in the future.
This we've done since 1971."



If you're interested in this or any of our other jukeboxes call us at:
1-818-366-9400, 10AM-6PM P.S.T. Mon.-Sat. or e-mail us: Info@JukeboxesUnlimited.com.

For jukebox rental information in the Los Angeles area visit Jukeboxes For Rent ®.