Jukeboxes Unlimited ®
Established 1971
Los Angeles, CA 91394
1-818-366-9400

All of our jukeboxes have been professionally reconditioned
and come with a full one year parts warranty,
excluding transportation.

We ship worldwide.


1978 Seeburg
45 - RPM Jukebox
Model "Disco"
160 Selections
SOLD!
It's the "big apple" NY for me.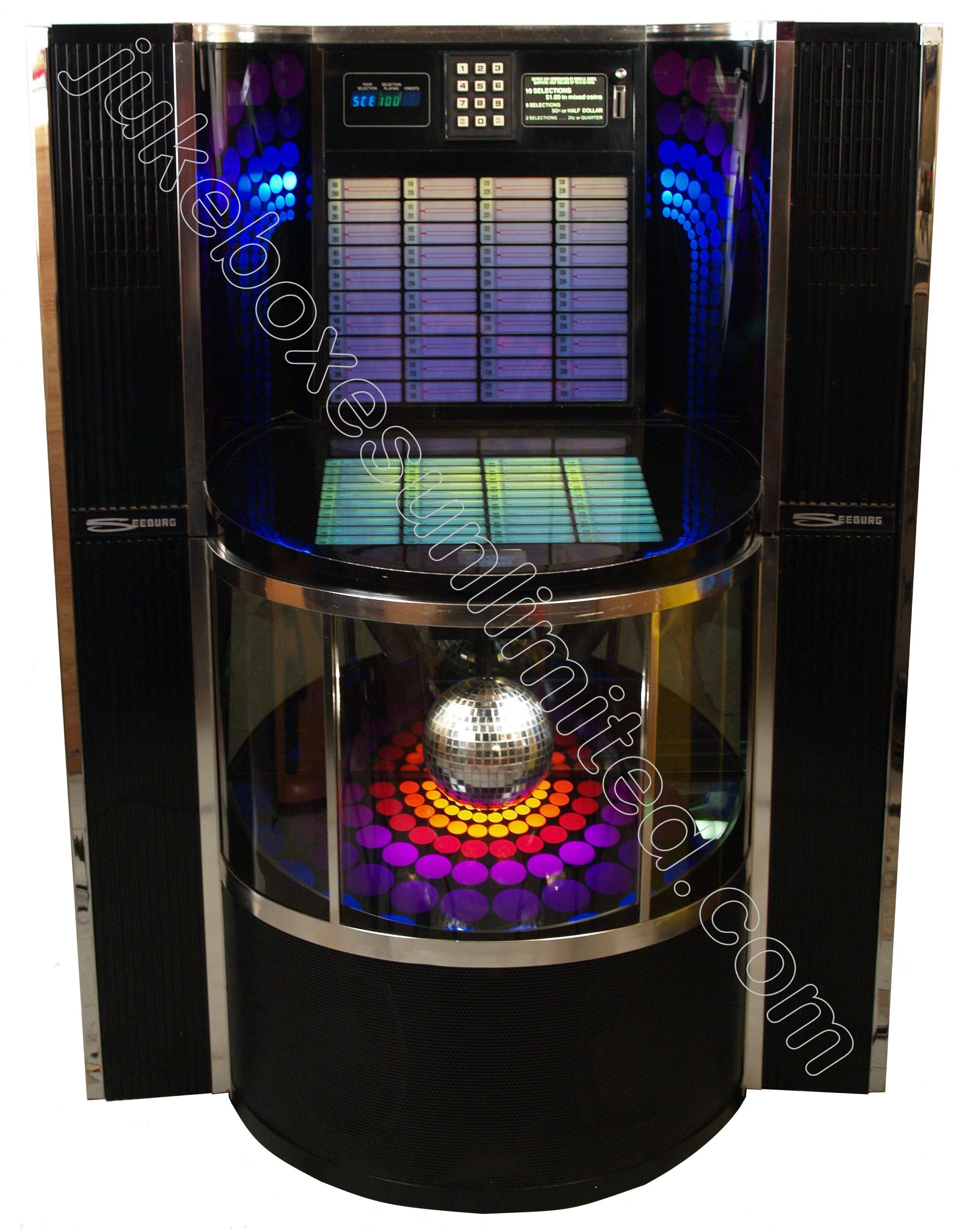 This jukebox might just be the best sounding and loudest 45 - rpm stereo jukebox ever made. Unlike most jukeboxes with only cone speakers, the Disco also has horns. Extremely efficient, horns are capable of reproducing amazing highs. You'll hear sounds from your records you never heard before. Its killer amplifier will blow your socks off. With its unique shape, slow spinning disco ball and great colors the Disco stands out in any setting. The Seeburg Disco didn't come from the factory with a disco ball in it. We put it in.
NOTE: The Seeburg Disco was the last juke made by Seeburg before the Stern pinball/video game company bought it. See related story in the "In the news" area of our site.
A little history here: It was September 1980 and I was in Chicago wrapping up the purchase of the entire parts department of the J. P. Seeburg Sales Corporation at 1500 N. Dayton. My associate Warren Rowe and I were invited by Tom Campbell to visit the Stern factory over on Diversity Street. Stern was purchasing Seeburg at the time.
Tom took us to a showroom where he had on display a prototype of the next Seeburg jukebox. It was very cool. It was essentially the 1978 Disco model with tiger stripe coloring and WALLA!! A disco ball! I really liked it and told Tom so.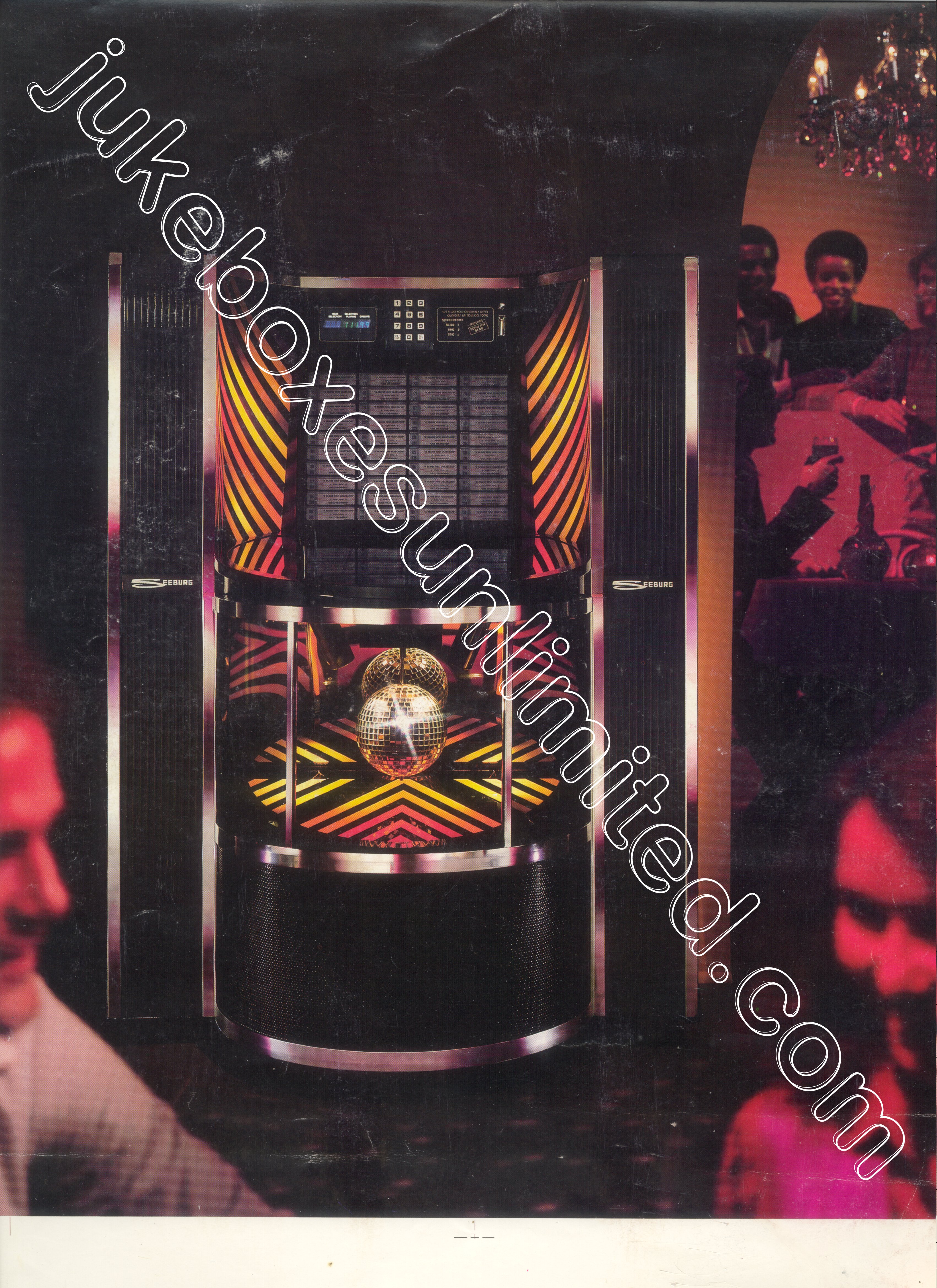 But to our knowledge it was never really introduced or produced. Maybe only the one we saw at Stern and possibly one other. Later when I was cleaning out the printing department at the Seeburg factory I discovered this single glossy sheet shown above. This was a 10 1/2 by 15 1/2 with all the crop markings used to print a flyer or brochure. It was stamped 36 SEP 10 '79. This would've meant that had Seeburg kept going, this was a model it would build next.
Yet to my surprise when Stern produced the new Stern/Seeburg called the Phoenix, it was ORANGE! Tom Campbell had changed the color of the dominant front black panels as designed by Seeburg. I didn't like it at all.
Contrary to what you might read elsewhere, the Phoenix didn't come out until around the end of 1981. There were several months there between the end of 1980 and the end of 1981 that no Seeburg jukeboxes were produced at all.
Setting on my home dance floor is a Disco model with the serial number SS 8011 (Stern Seeburg 1980 November) on the ID plate on the cabinet back as well as stamped on a metal tag riveted to the mechanism chassis. Up under the lid the paper tag shows computer battery installed Nov 1, 1980.
This is one of only a handful that were in a wire, metal, cage at the original Seeburg factory. We were told they were not for sale. Stern finished assembling these few machines and then sent them out to a few distributors around the country. Warren Rowe received one as compensation for a screwed up parts order.
While the Phoenix was in production in 1981, another model, the VMC, was also being prepared for production. We're not sure if both could've been produced at the same time, but possibly components were. I own a VMC with computer boards stamped SS1981. Most VMC models were made in 1982 though.
After failure of the jukebox operators to accept the VMC's video monitor in place of paper title strips, Seeburg was sold off to a new company called The Seeburg Corporation in Addison, IL. For a short time while they were gearing up to present the world's first CD jukebox the Crusader or SCD - 1, in conjunction with SONY, they went back into production with the same cabinet as the Disco and Phoenix. It was called the Prelude.
Now back to this particular juke. Although we've sold over 125 Disco models, we've installed the disco ball in only 5 of them. Two for myself, two for relatives and one for a customer. The one Disco I had for nearly 30 years I sold to a customer who fell in love with it when he saw it setting in my living room. I only sold it because I had just found the one with the SS 8011 serial number on it.
Installing the ball is a relatively big deal. First you have to buy a Phoenix and strip everything associated with making the ball and its small high intensity spotlights work. This means the control center as well as the ball, motor and lights and lots of stuff from the front door.
We've burned up a ball motor or two during our installations and when trying to duplicate the original. Motor is one voltage, the lights another. You probably ask why we don't just paint the front of a Phoenix instead of going through all this trouble.
We'll aside from the ORANGE front panels and tiger strip colors throughout, the Phoenix has really bad oval paper speakers instead of horns. These ovals always sound horrible and if you have them reconed, they still go bad. Just like a dashboard speaker in a '64 Dodge Coronet setting in the sun in Phoenix, AZ might.
Besides installing the ball assembly we've done something we've never done before. We triple chrome plated the cabinet trim. They came from the factory with an extremely thin coat of chrome. In fact all of us thought all this time that it was stainless steel. Only problem is stainless steel doesn't rust and most all Discos have rusty metal trim.
So this is a "one of a kind" juke. It's a HYBRID! It's louder than heck. Sounds amazing, even cranked to the top. Is cleaner than can be. Fully reconditioned (comes with a one year warranty). And by most who see it …… stunning! Buy it today and just for reading this long dissertation, we'll throw in for free an original hard-wired Remote Volume Control. This hand held unit allows you to crank up the volume and cancel tunes from your easy chair
CAUTION: Don't place that easy chair too close to this baby.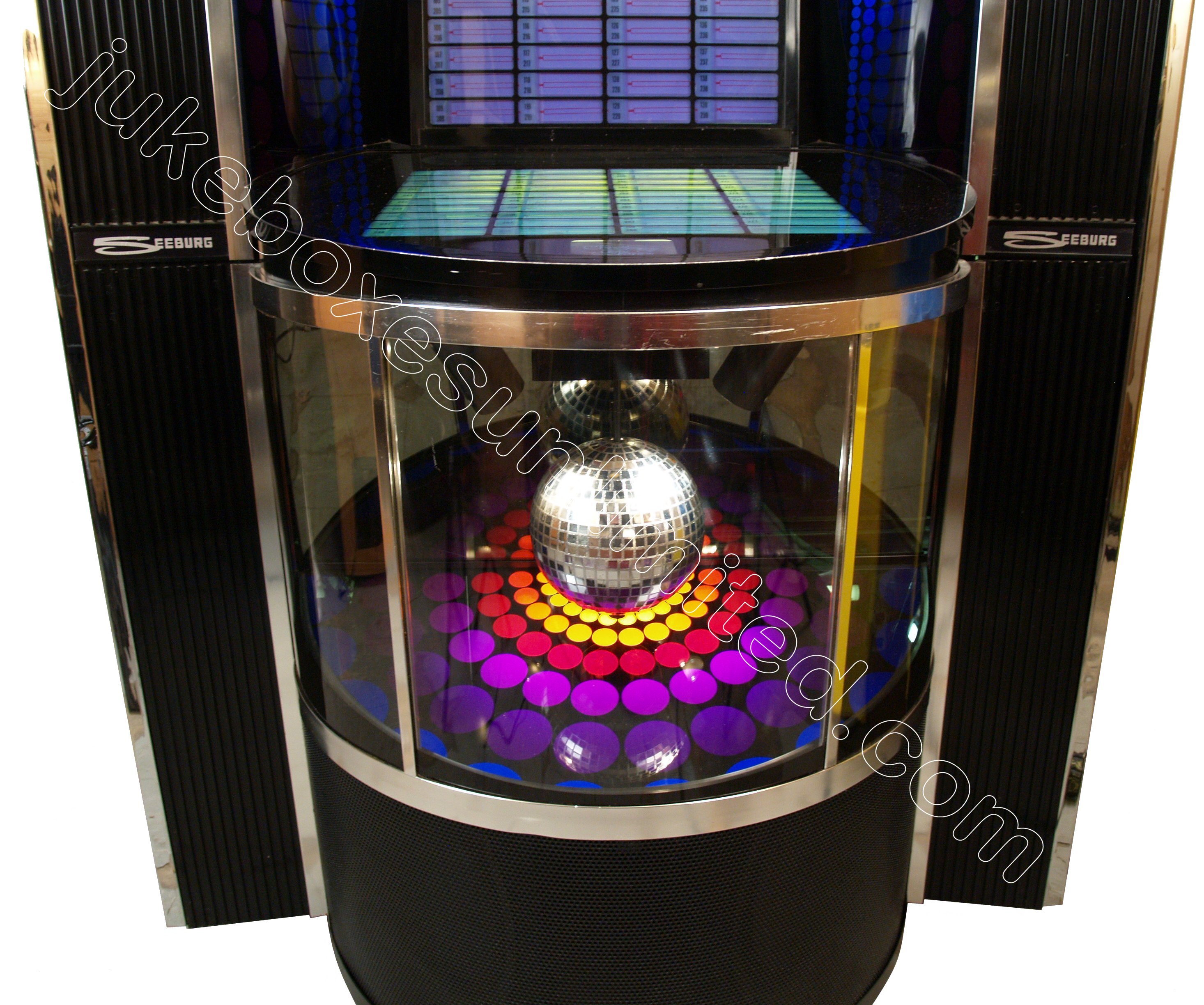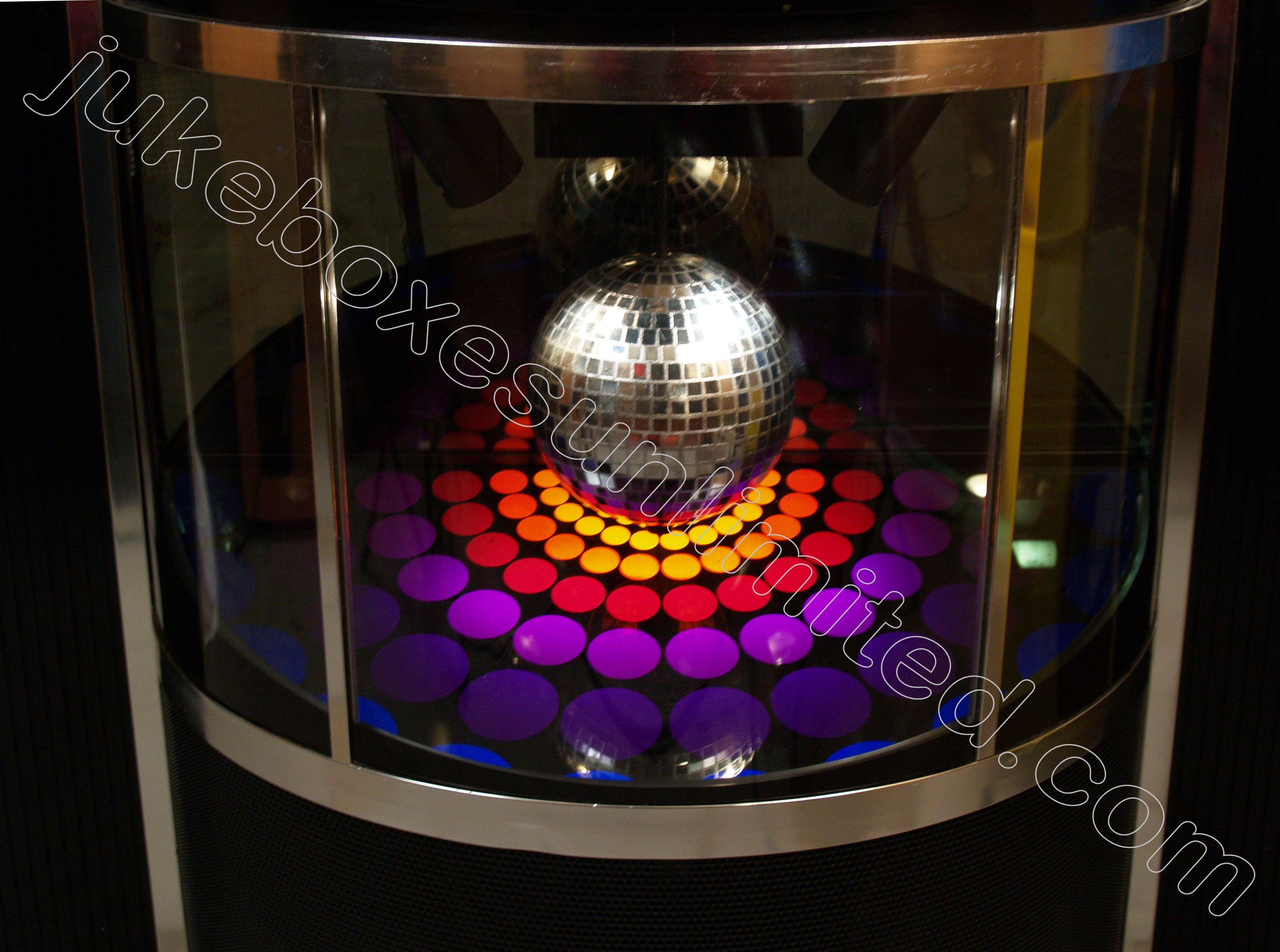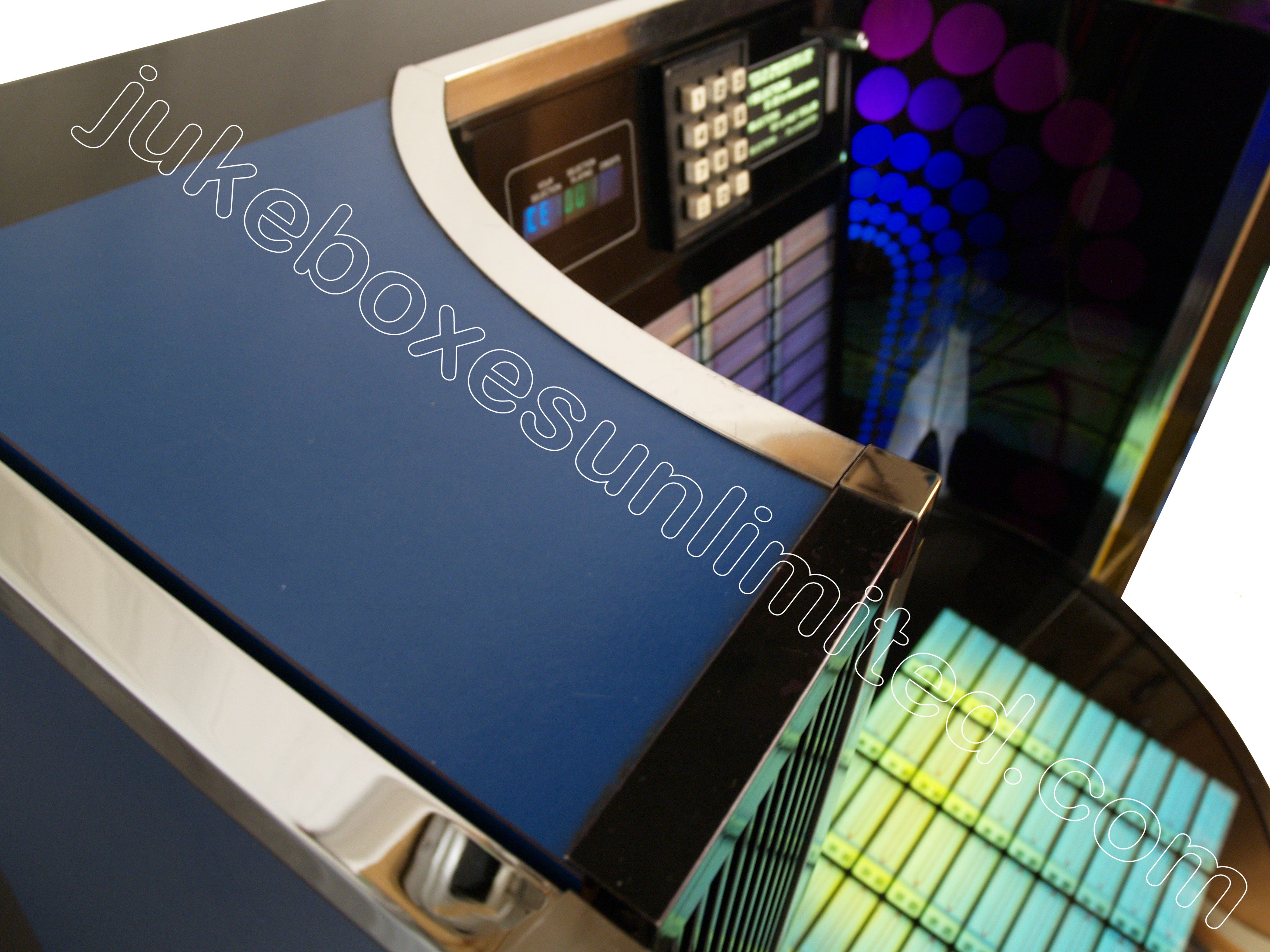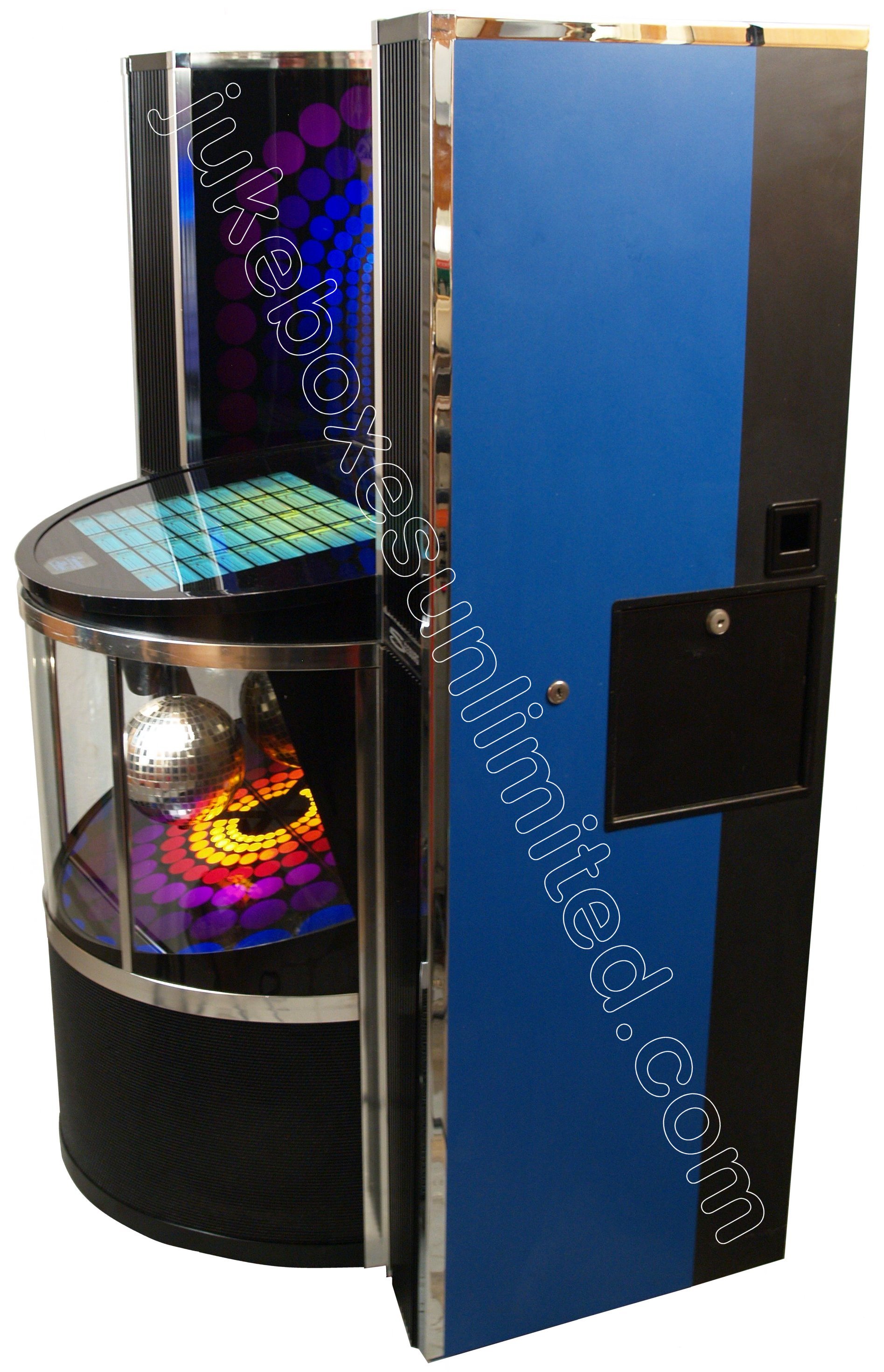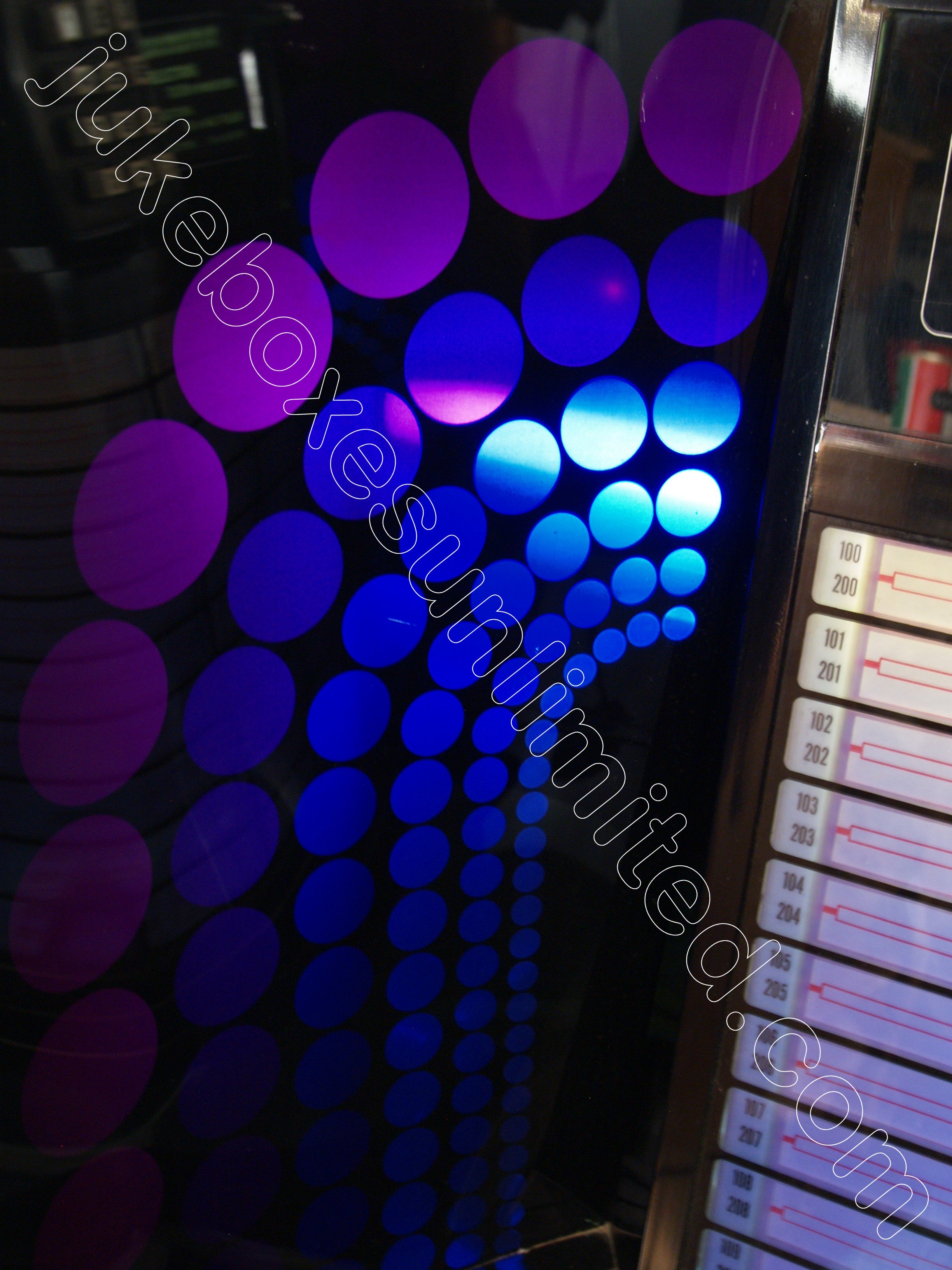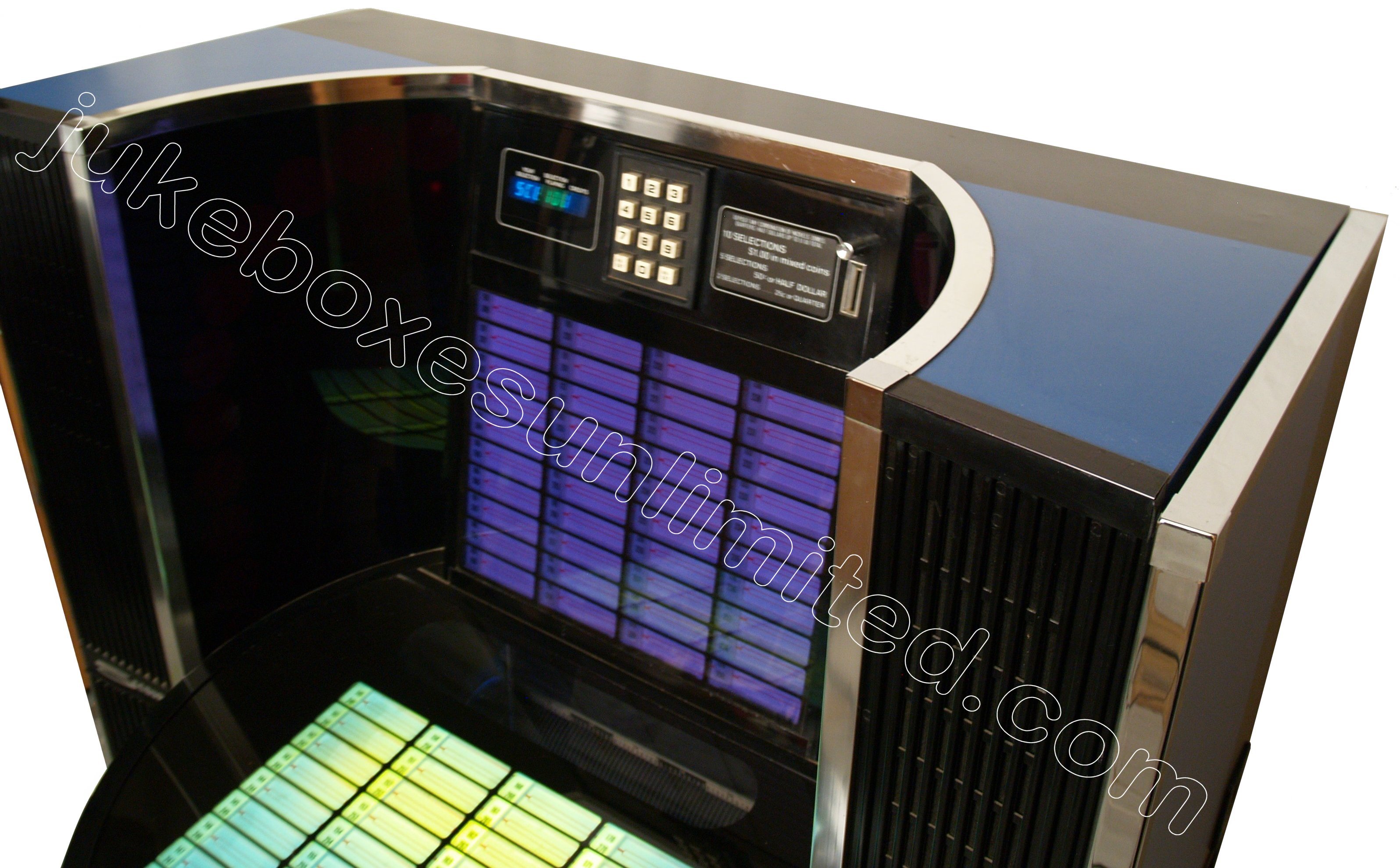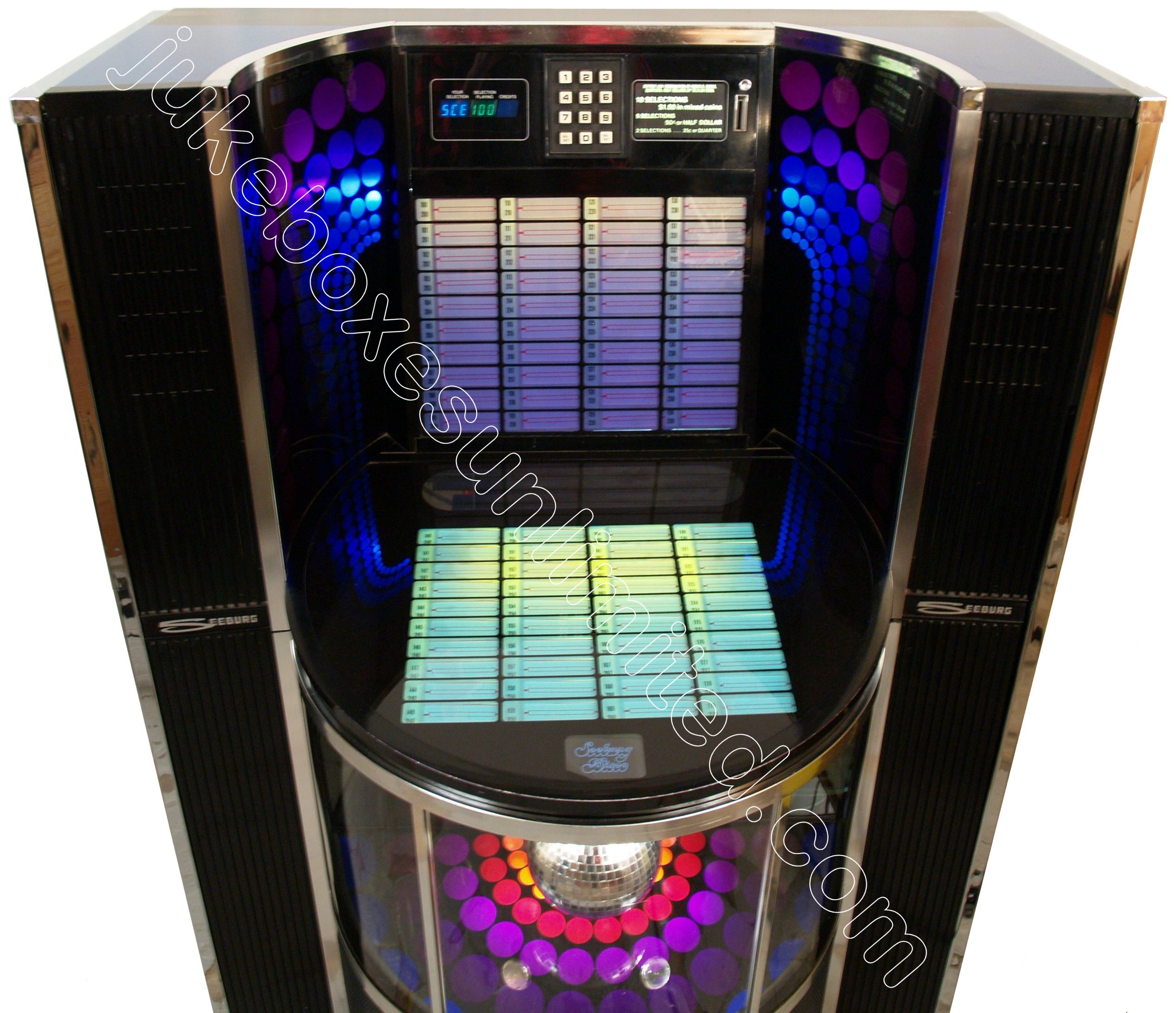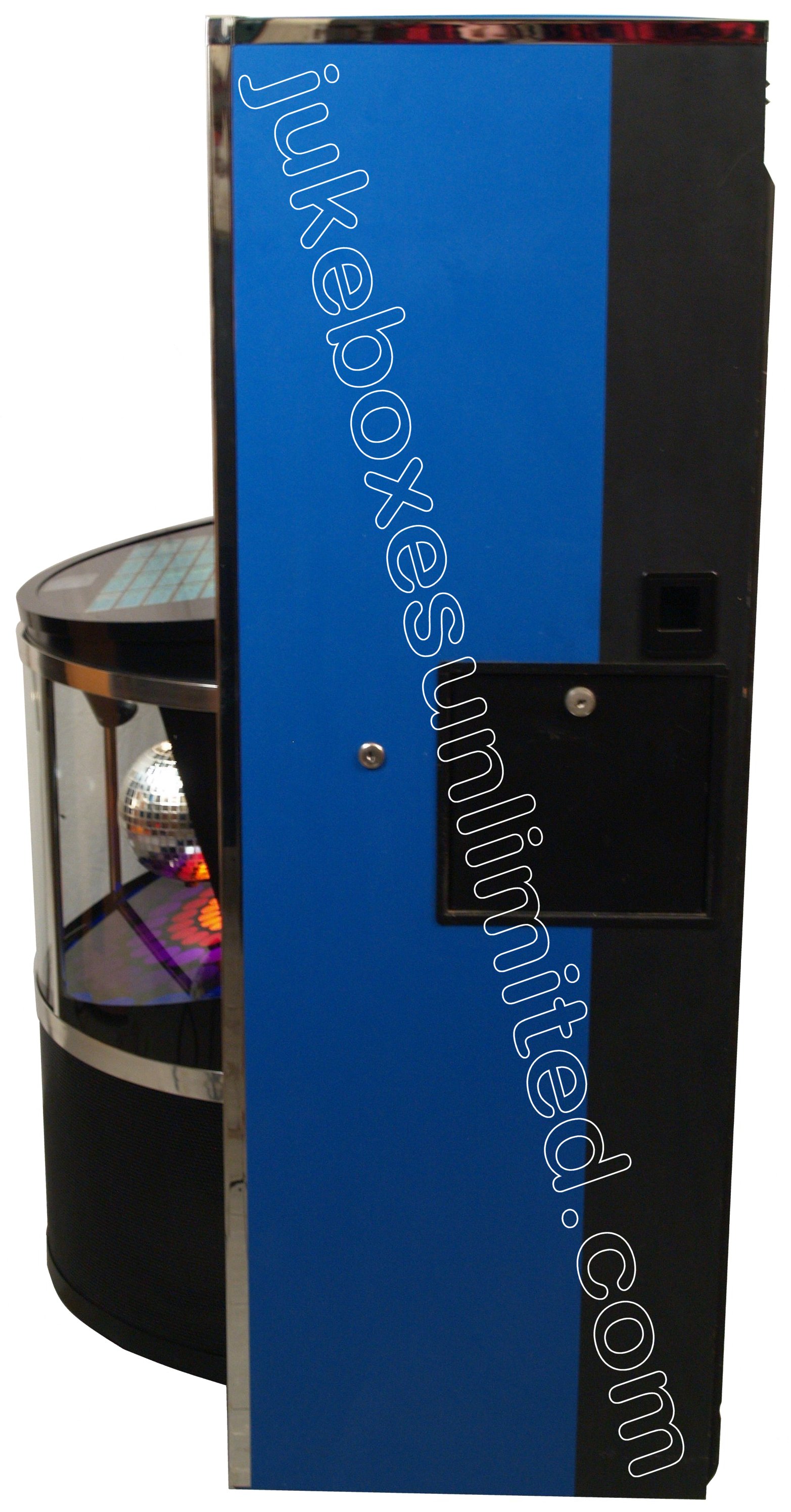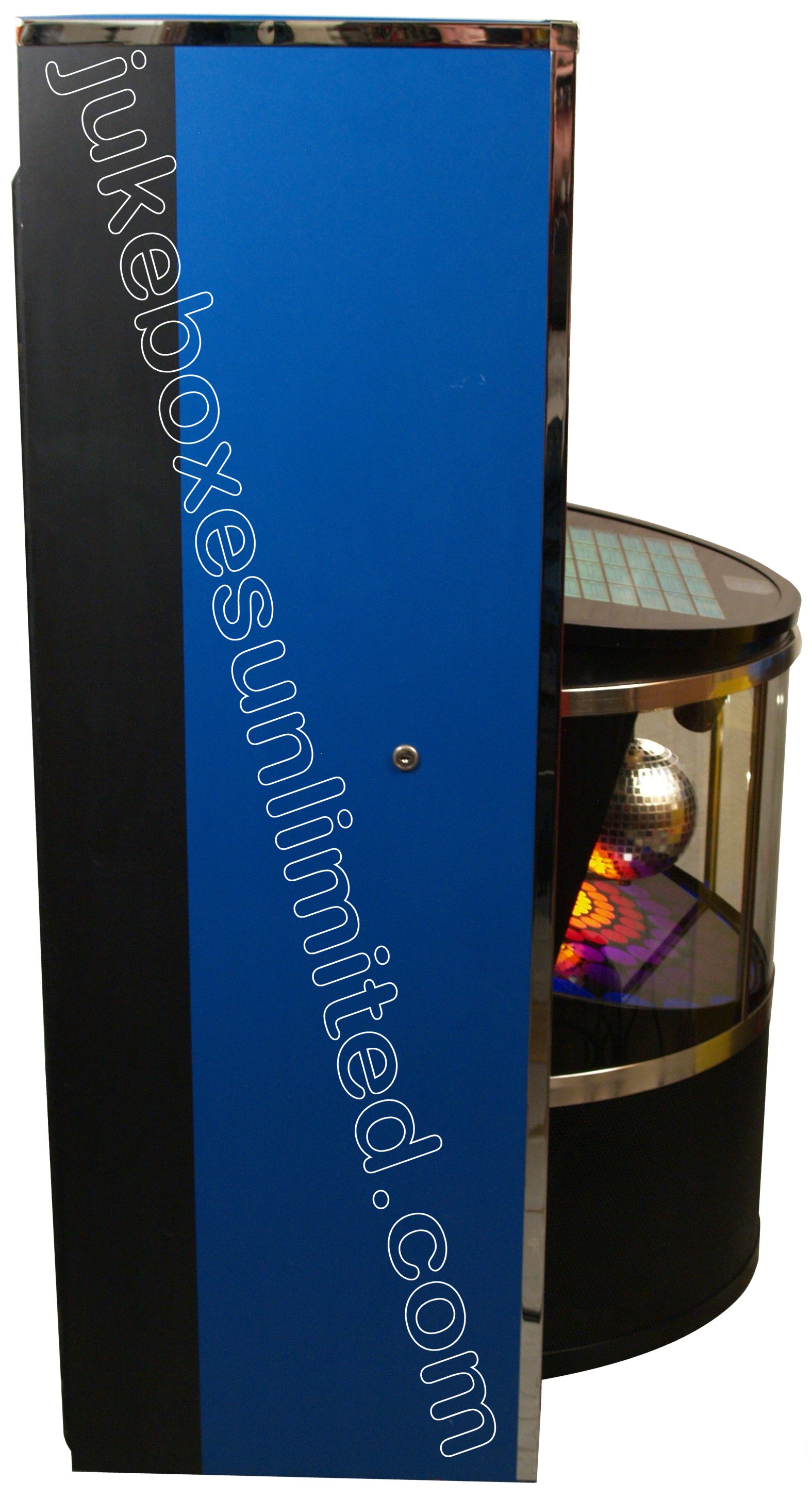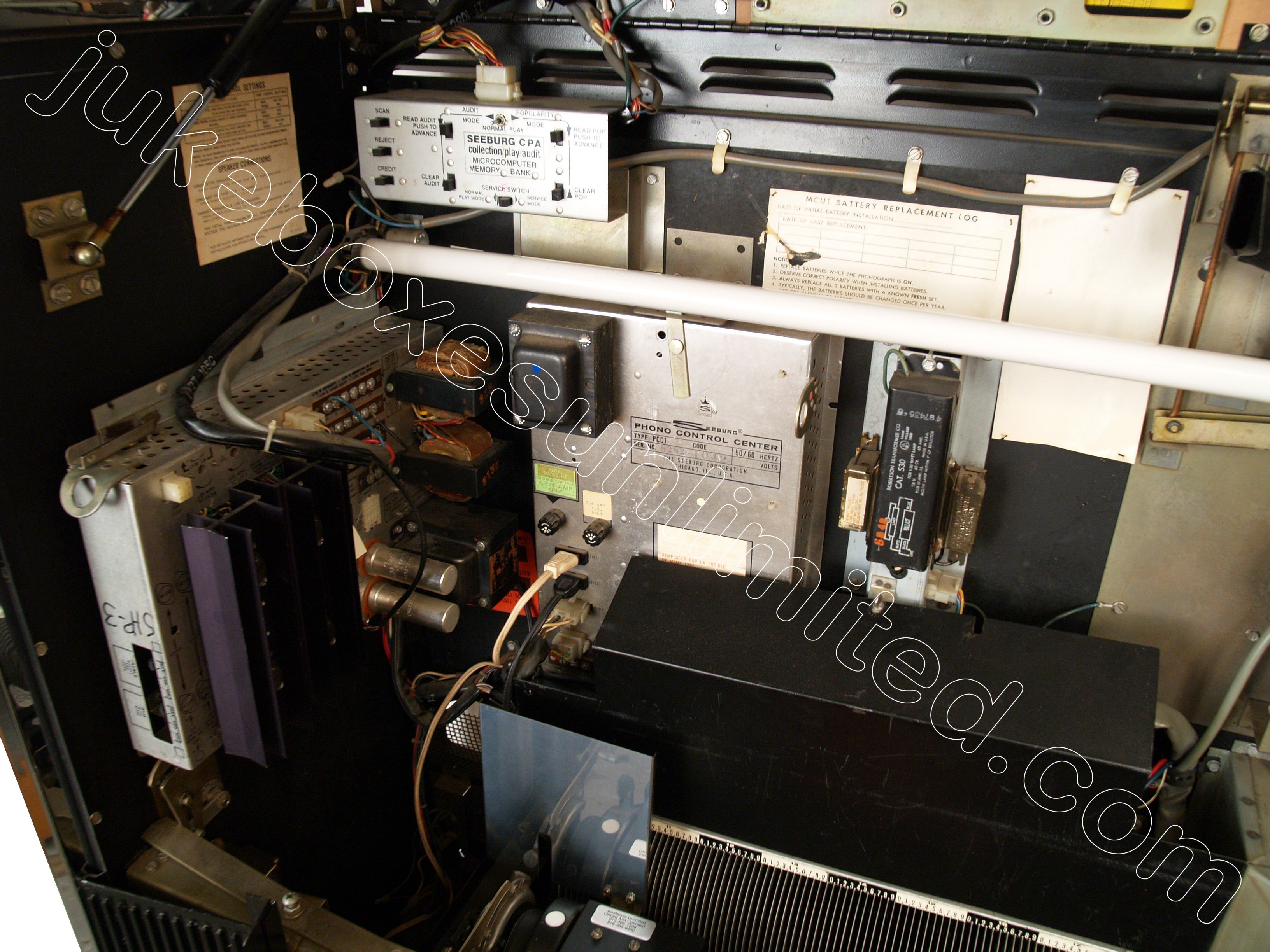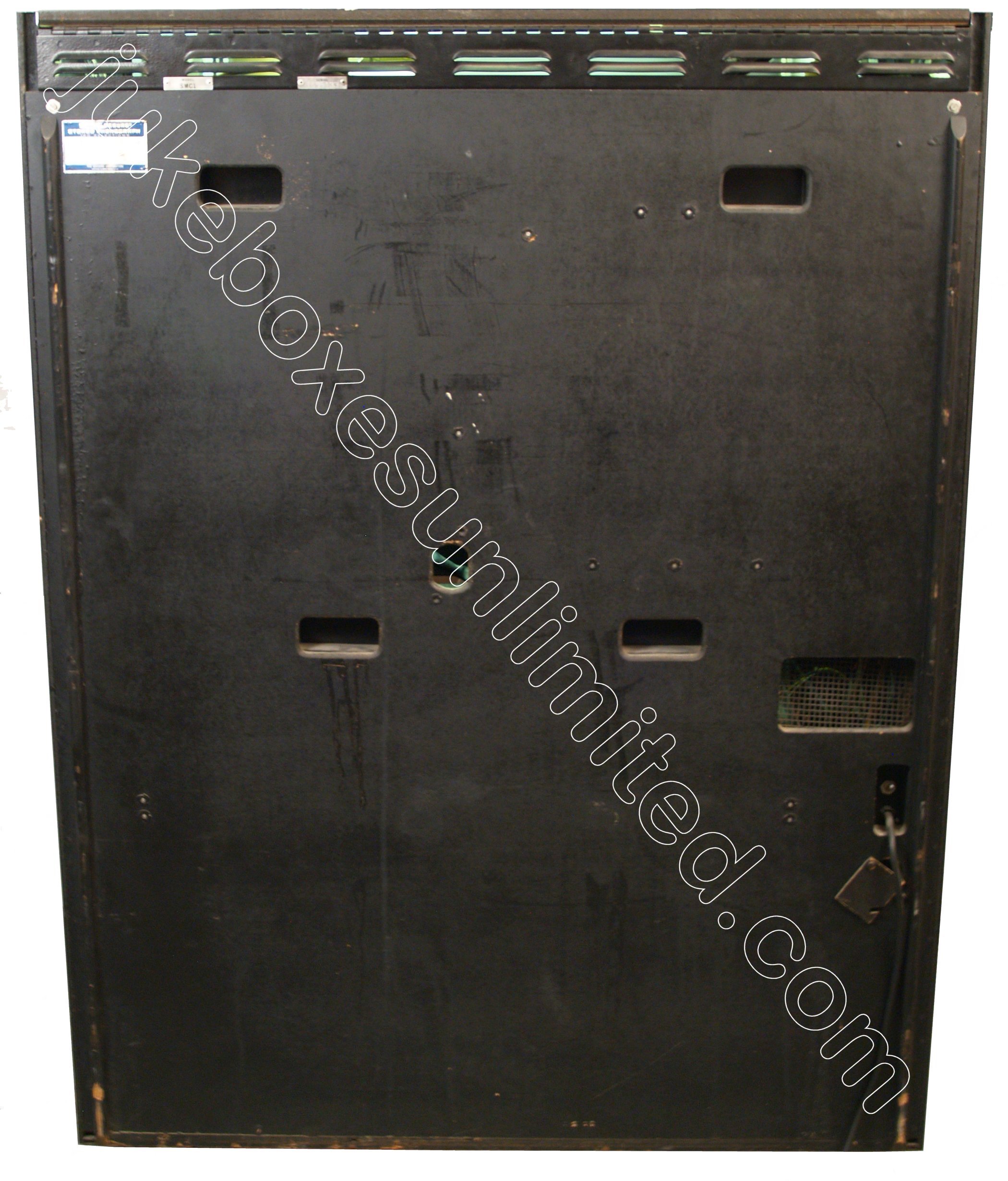 We ship worldwide and to insure proper care we crate the jukeboxes ourselves. Call us with your shipping address and we'll get you a competitive shipping/insurance quote (prices vary according to value and destination), unless you'd like to pick it up or have us deliver it in the Southern California area.
Our experience in servicing jukeboxes bought elsewhere through the Internet is that many sustain some kind of damage in transport. When you buy a jukebox from us we make sure the components inside are properly secured. In some cases we can send you detailed photos and instructions on how to unpack the unit and get it up and running.

"We only sell quality reconditioned jukeboxes that we'll be happy to service in the future.
This we've done since 1971."



If you're interested in any of our other jukeboxes call us at:
1-818-366-9400, 10AM-6PM P.S.T. Mon.-Sat. or e-mail us: Info@JukeboxesUnlimited.com.

For jukebox rental information in the Los Angeles area visit Jukeboxes For Rent ®.