Established 1971
Los Angeles, CA 91394
1-818-366-9400

All of our jukeboxes have been professionally reconditioned
and come with a full one year parts warranty,
excluding transportation.

We ship worldwide.


1967-1971 Seeburg
33 1/3 - RPM Album Player
Model "AP-1"
50 Albums (Over 35 hours of continuous music)

SOLD!
"Album rocking" Southport, Connecticut.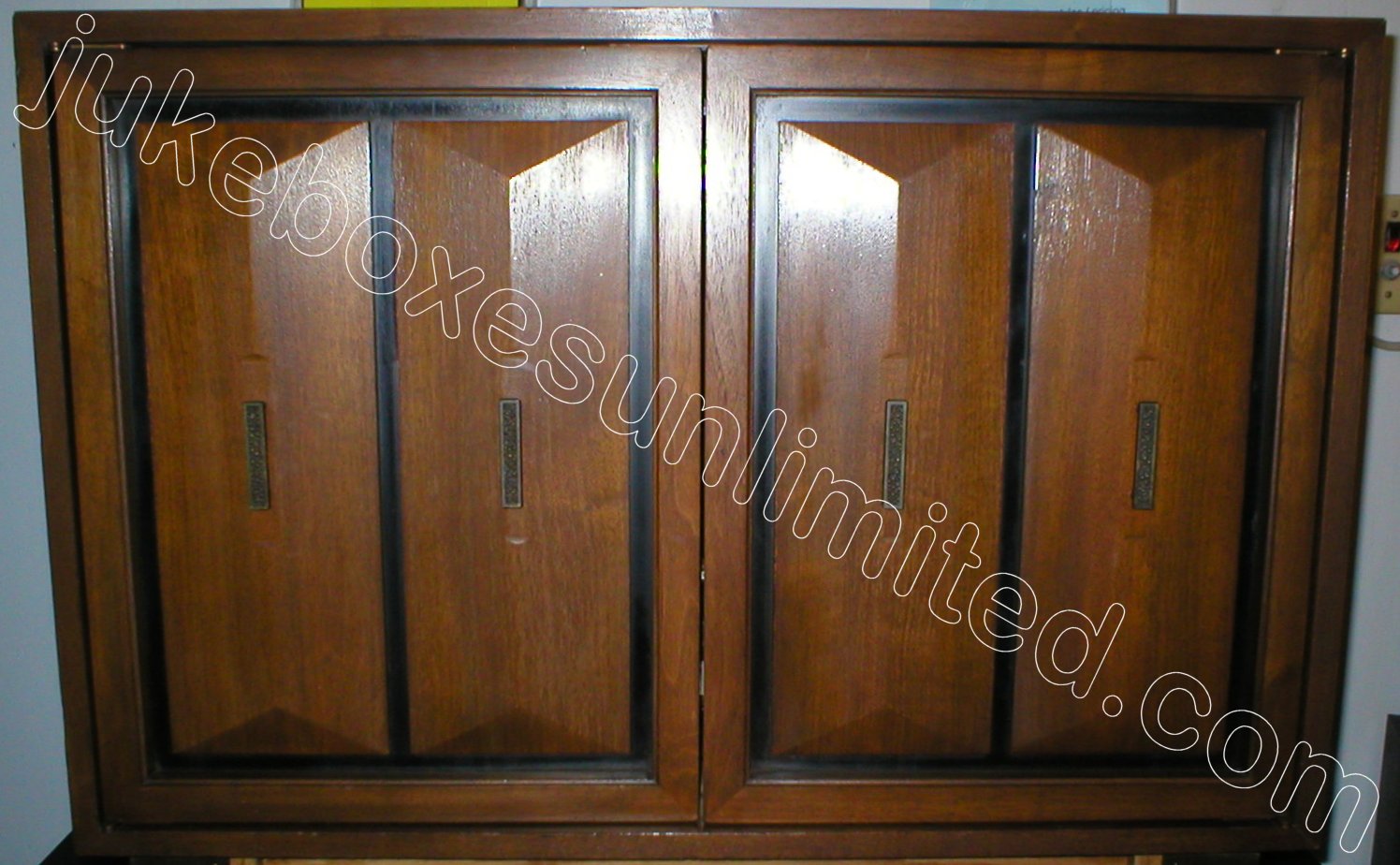 It's true that the music on CDs is compressed. In other words, parts of the sound are cut out. Maybe that's why many LP aficionados say vinyl has a warmer sound.
A lot of bands are releasing their new music on vinyl, bringing back the LP now more than ever. Some are going to thrift stores and buying up all they have of the "good stuff".
Many people hung onto their LPs even though they bought replacement CDs. Well if you were one of the smart (or frugal) ones who held onto your LPs, here's a reward for you. The reward is this amazing unit that stores and plays 50 albums.
These units were only made between 1967 and 1971 and sold through TV, Radio and Stereo stores. But the stores weren't really set up to display and properly market these wonderful machines. Even so, a sizable number were sold in the US.
Through the years they would quit working (the turntable belts would stretch) and no one knew who could service them. Seeburg closed up shop in 1980. Thus they were sold at garage sales and even turned into thrift stores who sold them to unsuspecting folks who in turn couldn't get them repaired either. When they would set not working, other problems would develop also.
Well, our people were the ones who would install them in the mansions of the rich and famous of Los Angeles. (Mr. Hefner has several in his Playboy Mansion.) Some were purchased by professional sound system installers who would tell their customers that they built the units by hand. Then they'd install them at a cost of $40,000 and that was back in the late '60s!
Now we have available a number of these gems in various shapes and sizes to either hide in a closet or proudly perform in your living room. It's kind of like Dad's Admiral or Westinghouse stereo console, but playing 35 hours of unduplicated music with the press of one button. (You can also dial up one side at a time or 20.)
The cabinet configurations allow a wide choice to fit anybody's needs. You can buy the mechanism alone to place in a closet and run wires to your present sound system through RCA phono plugs. Or you can buy a 5-foot long cabinet with it's own amplifier, radio and speakers.
They're so darn cool. Heck, they're RETRO if there ever was one. So dig out your old LPs (even The Beach Boys and The Who), plop down a few bucks and dig some great sounds from the days of vinyl.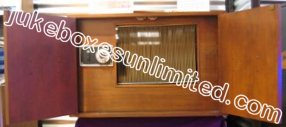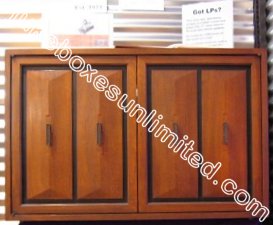 This album player is a solid state, 50 LP, light tracking stereo. A great way to store and play 50 of your favorite LPs. 35 hours of constant play without repeating. Intended for home use and to be connected to an existing sound system.
We have numerous cabinet configurations, just ask us about them. Perhaps you might want to purchase just the album player mechanism itself, without the cabinet and then it can be tucked away hidden from view.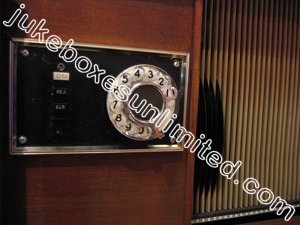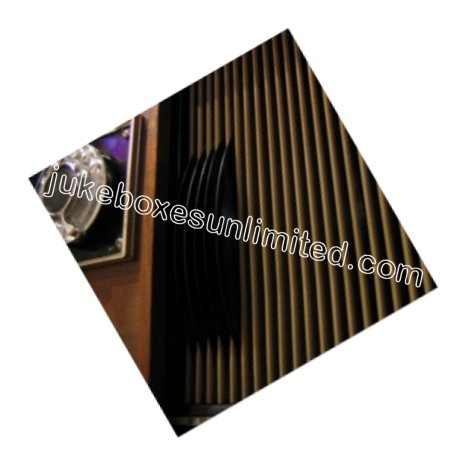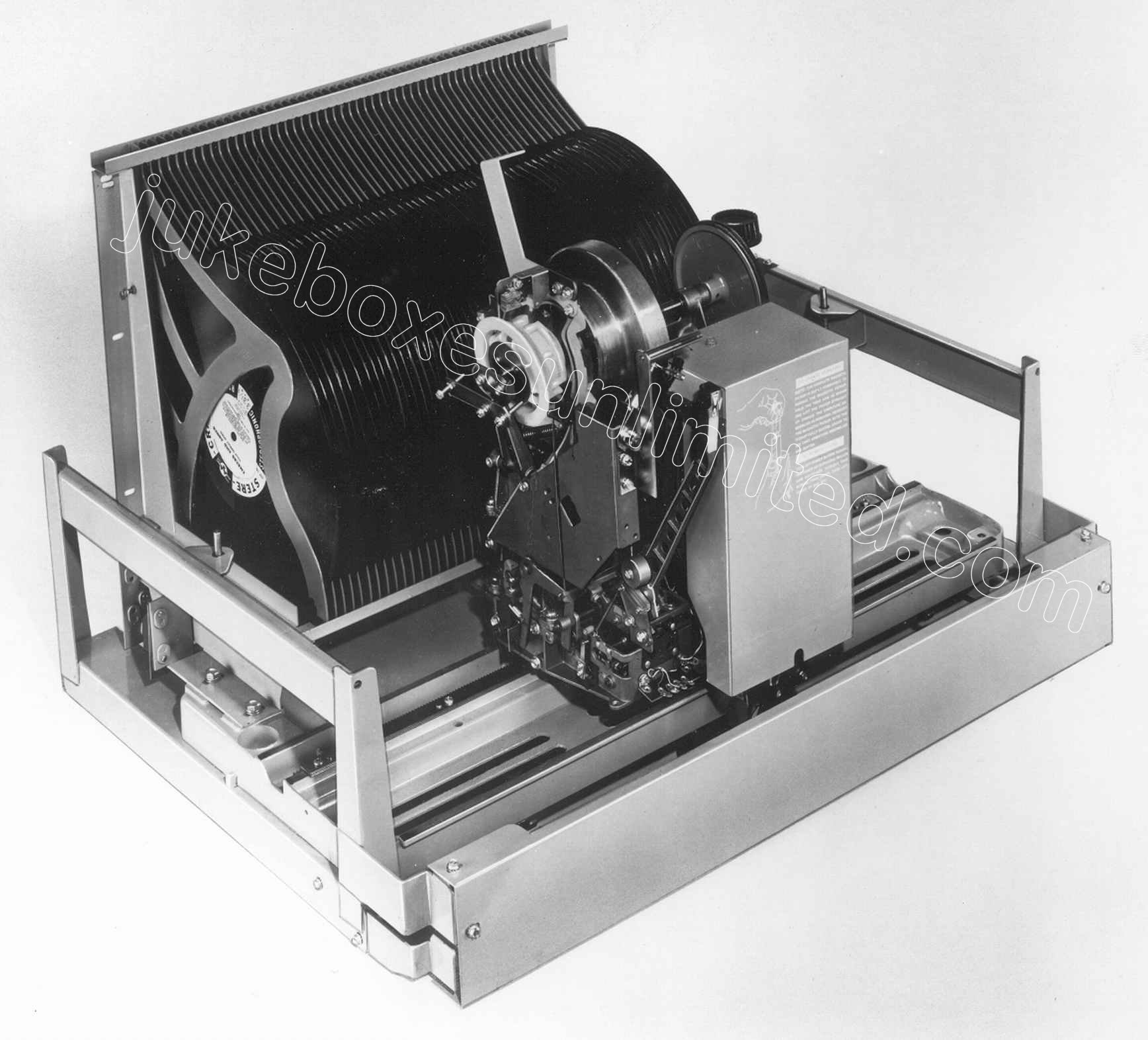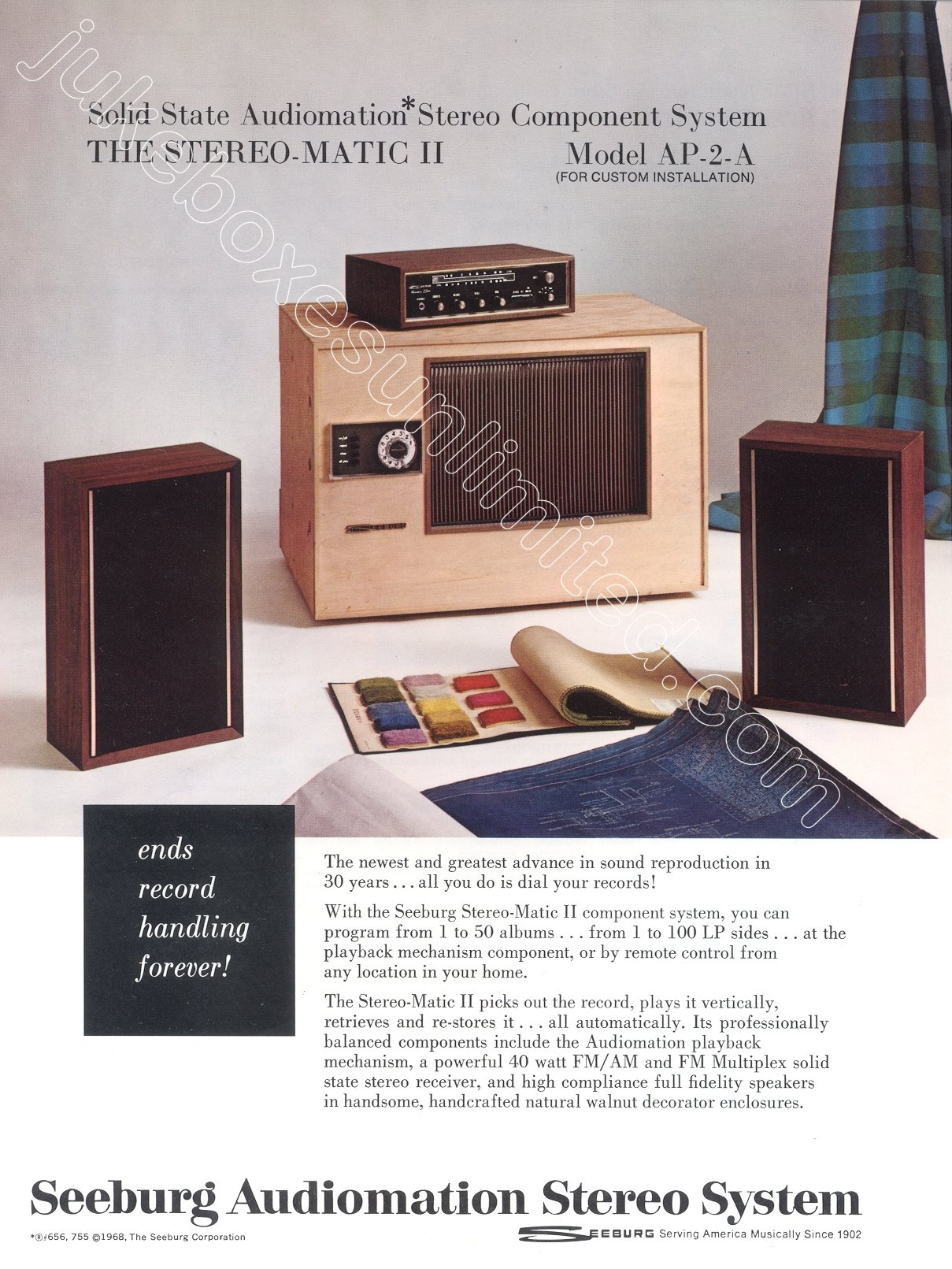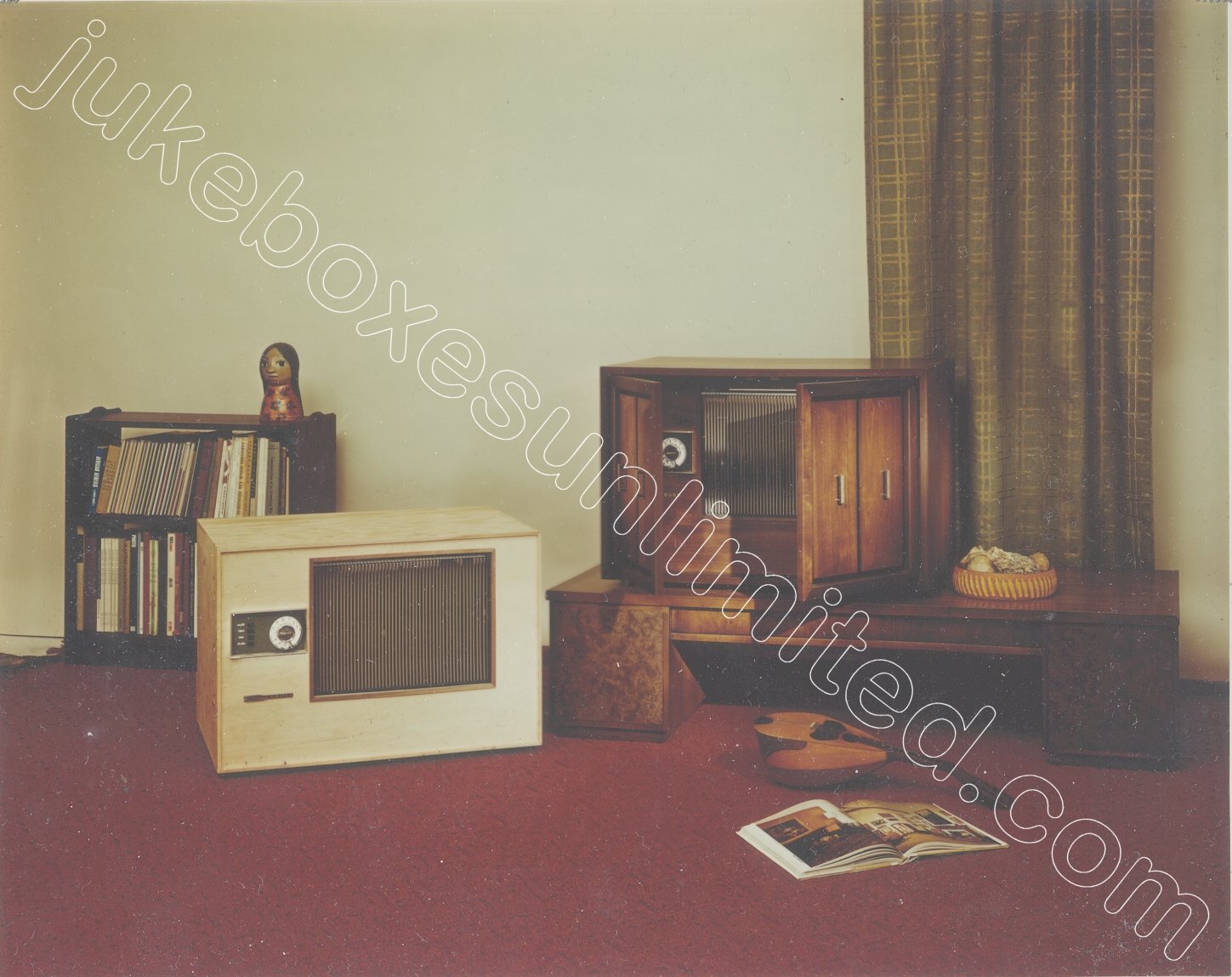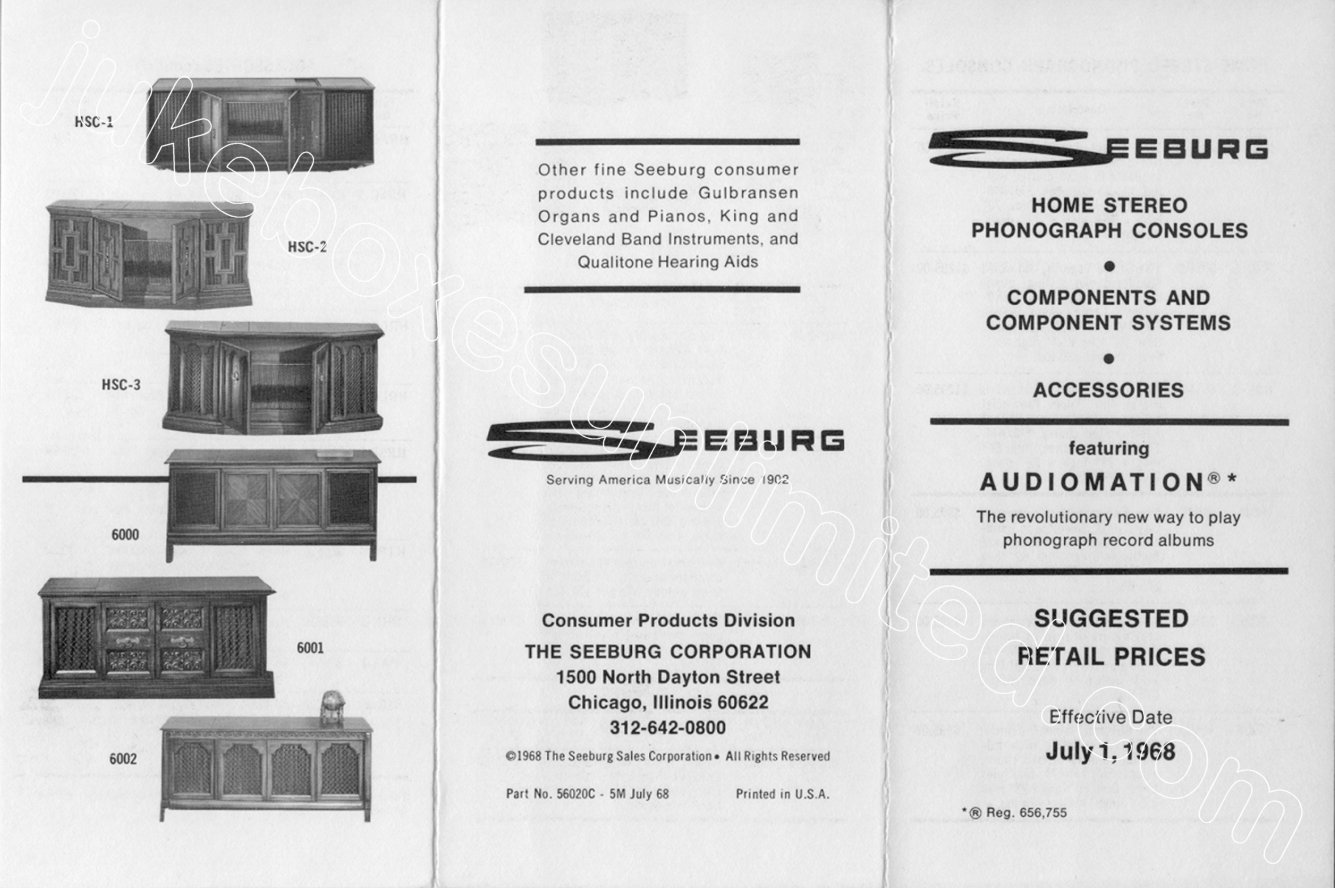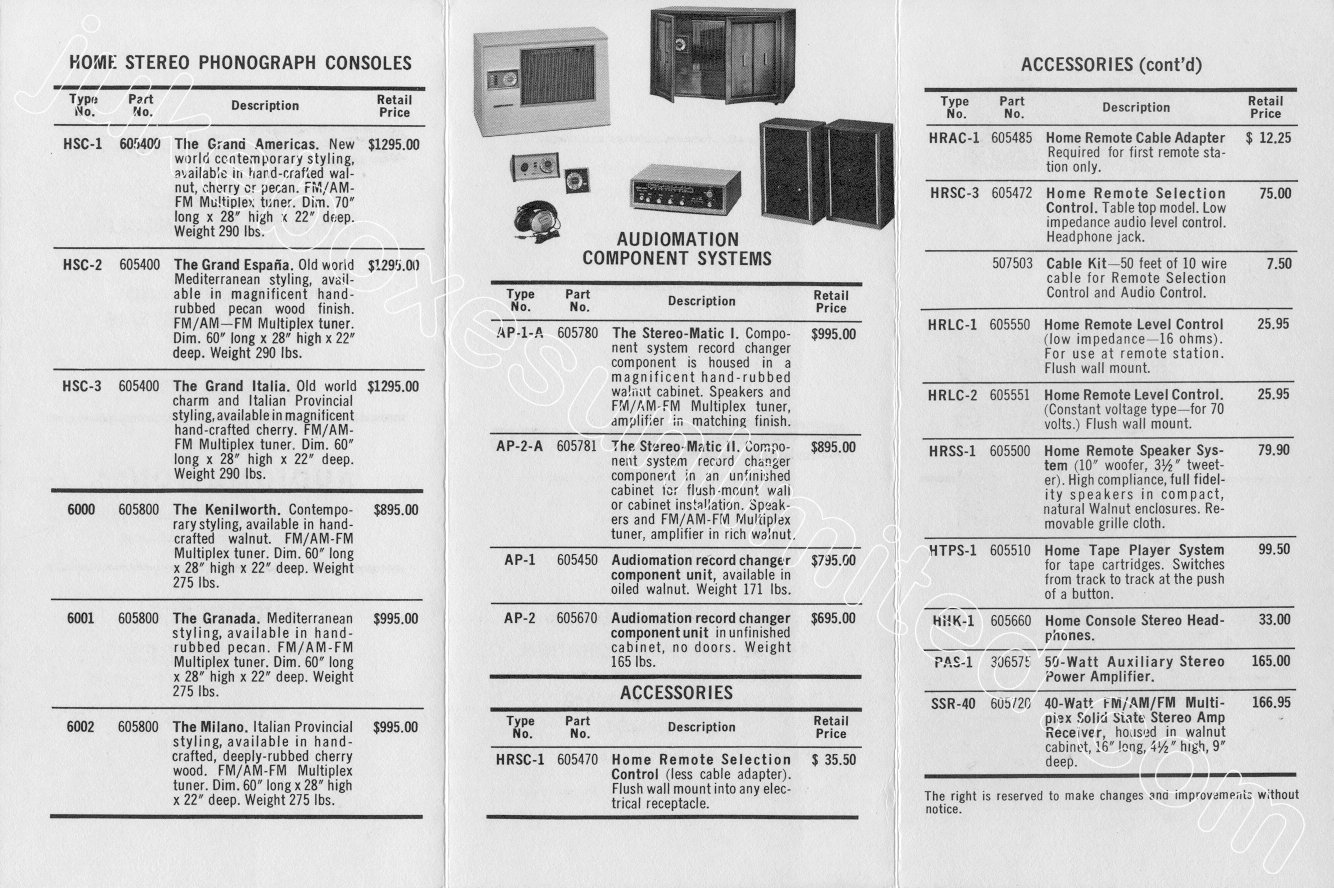 We ship worldwide and to insure proper care we crate the jukeboxes ourselves. Call us with your shipping address and we'll get you a competitive shipping/insurance quote (prices vary according to value and destination), unless you'd like to pick it up or have us deliver it in the Southern California area.
Our experience in servicing jukeboxes bought elsewhere through the Internet is that many sustain some kind of damage in transport. When you buy a jukebox from us we make sure the components inside are properly secured. In some cases we can send you detailed photos and instructions on how to unpack the unit and get it up and running.

"We only sell quality reconditioned jukeboxes that we'll be happy to service in the future.
This we've done since 1971."



If you're interested in any of our other jukeboxes call us at:
1-818-366-9400, 10AM-6PM P.S.T. Mon.-Sat. or e-mail us: Info@JukeboxesUnlimited.com.

For jukebox rental information in the Los Angeles area visit Jukeboxes For Rent ®.