JUKEBOXES UNLIMITED.com®
Established 1971
Los Angeles, CA 91394
1-818-366-9400

This jukebox has been professionally rebuilt/restored
and includes a full one year parts warranty.

We ship worldwide.



2000 Rowe-AMI
Compact Disc Jukebox
Model "Encore"
Over 3,000 Selections*
Sold!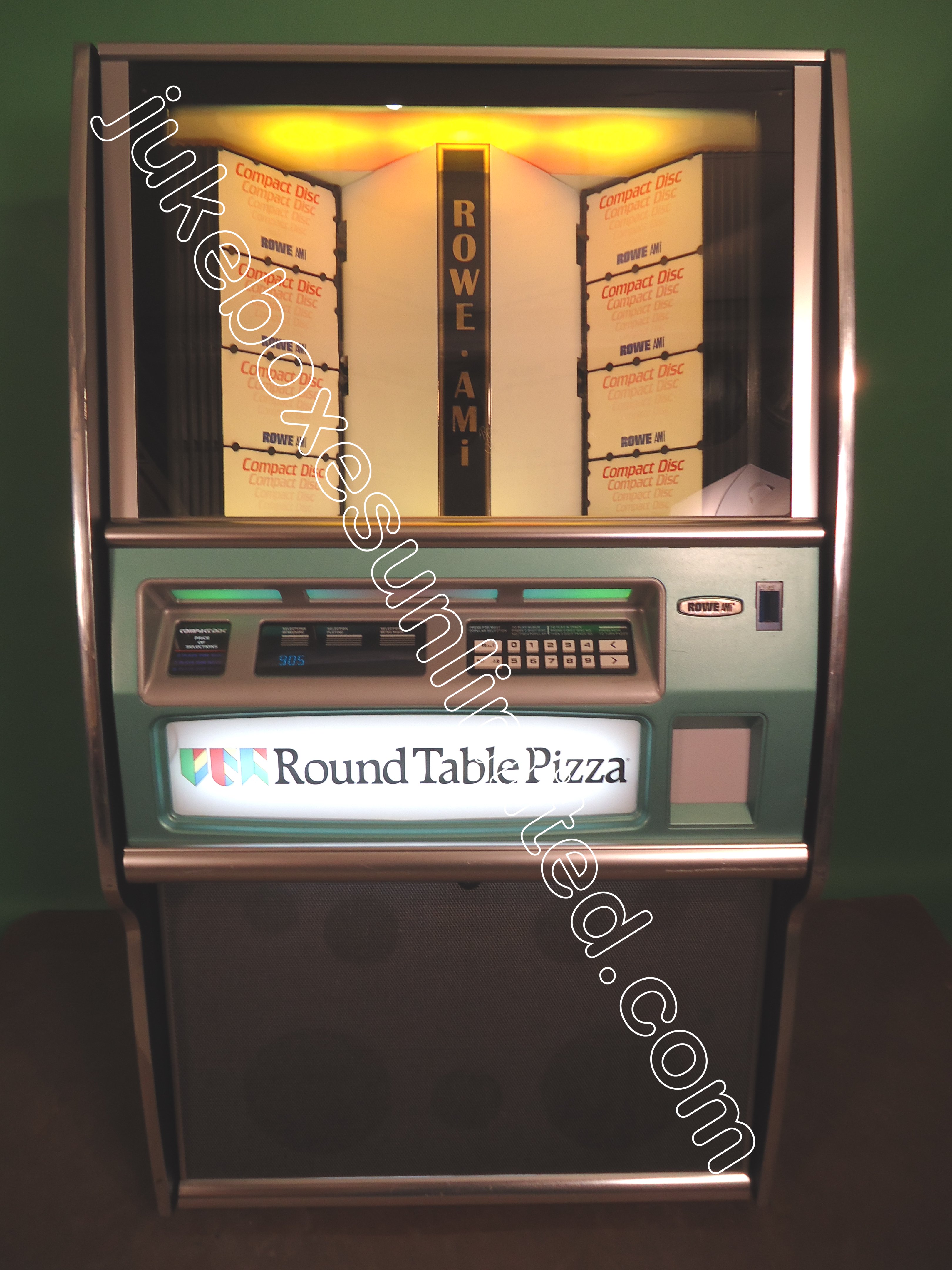 The Encore is a very neat package. It's a medium sized jukebox and holds 100 CDs. It also displays 16 CD covers/tunes at a time with pages that flip with the press of a button.
Even though the picture shows this juke has done some "commercial" work, this machine is very clean inside and out.
Our resident ROWE experts have gone through the "workings" of this pretty baby and it plays and sounds great. It has a 7 band equalizer that lets you set the sound for your room's acoustics.
Then there's the 250 watts pumping through 2 bass, 2 mid range and 2 tweeters. Can you turn it down, I can't hear myself thinking?
We must admit though that someone carved small letters on the bottom/center of the front glass. We have no idea what the letters say and you might not even notice them until they're shown to you.
There's also about a 3 - inch scrape on the right front aluminum trim that we can't do anything about.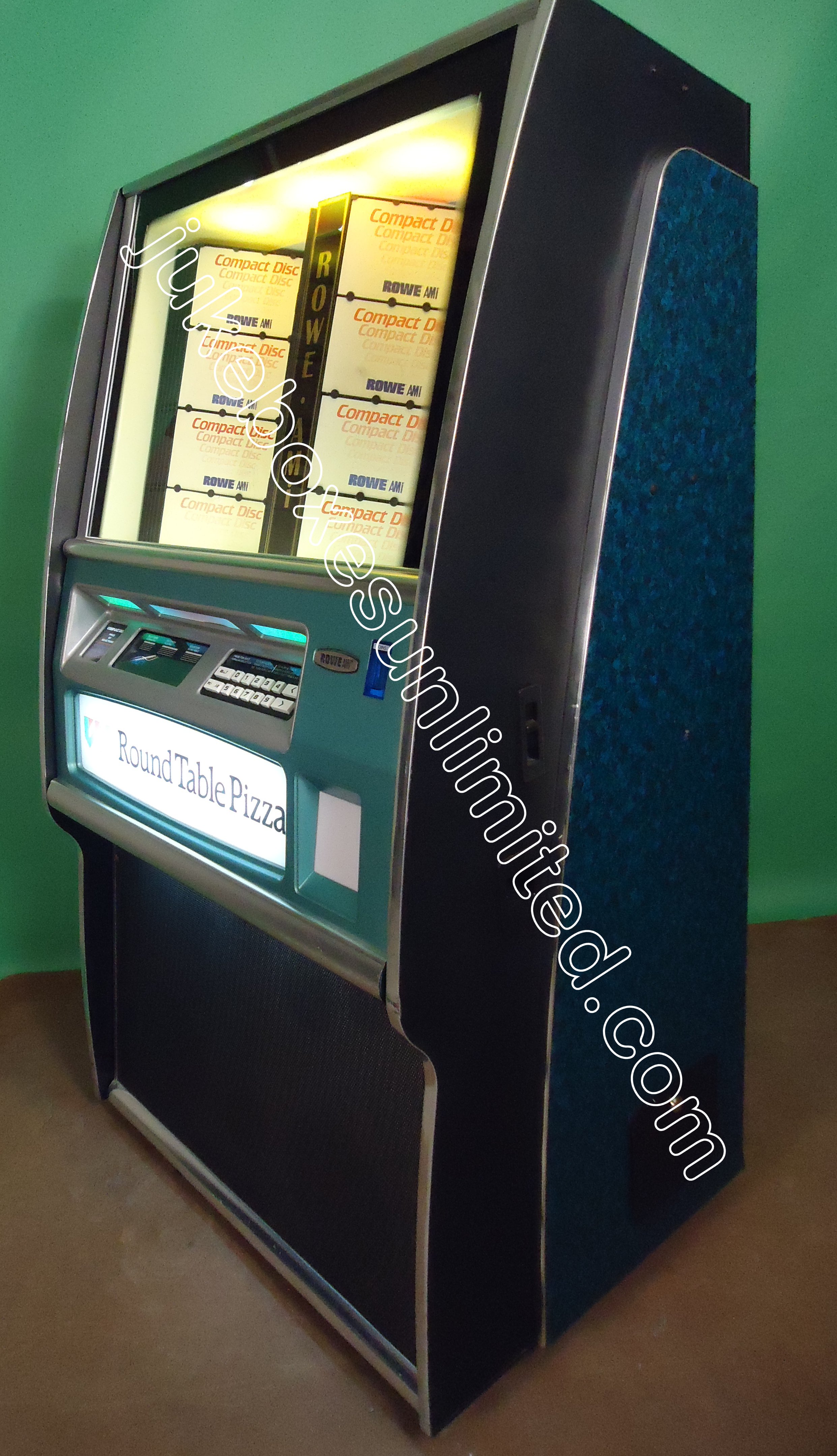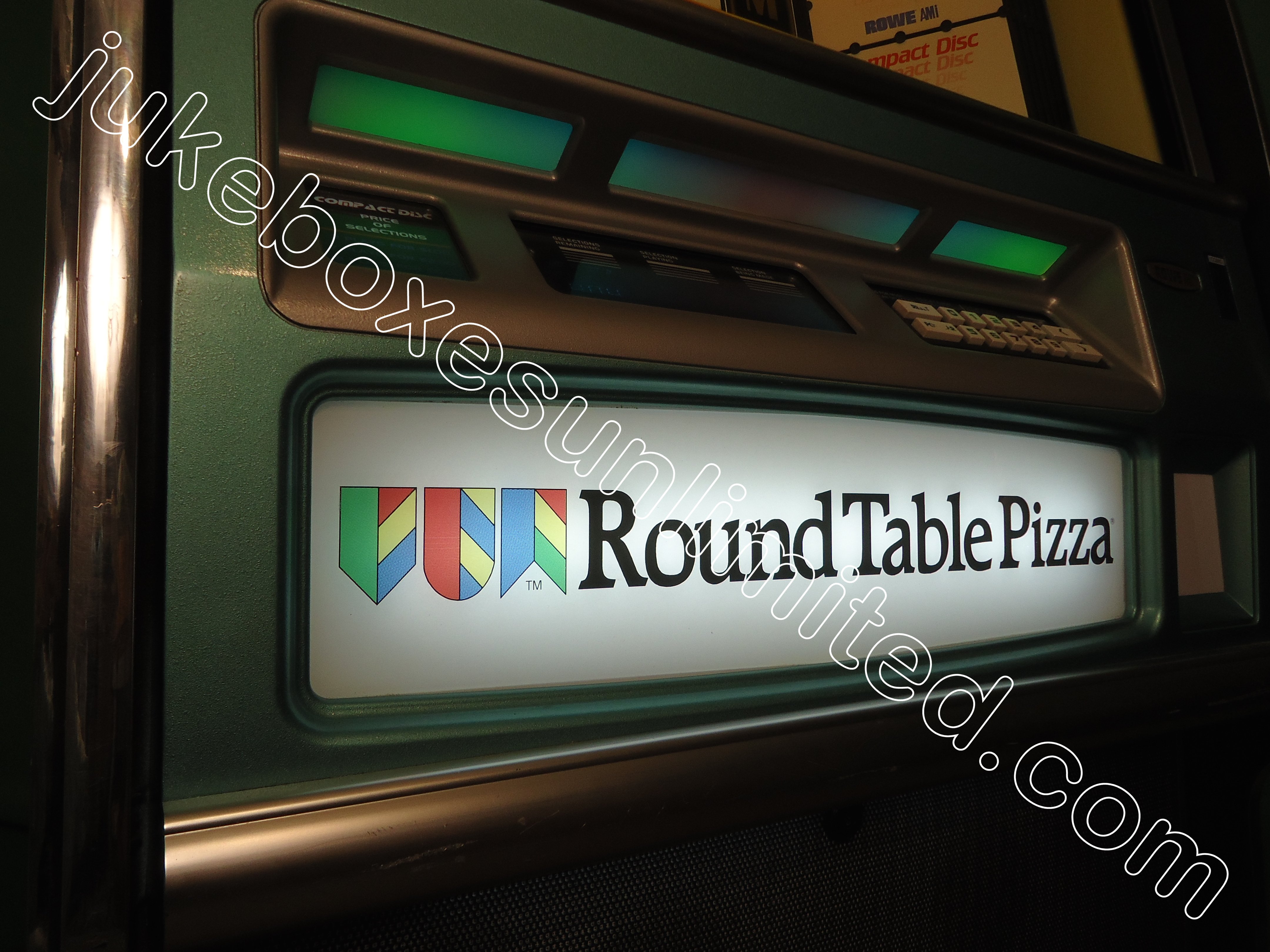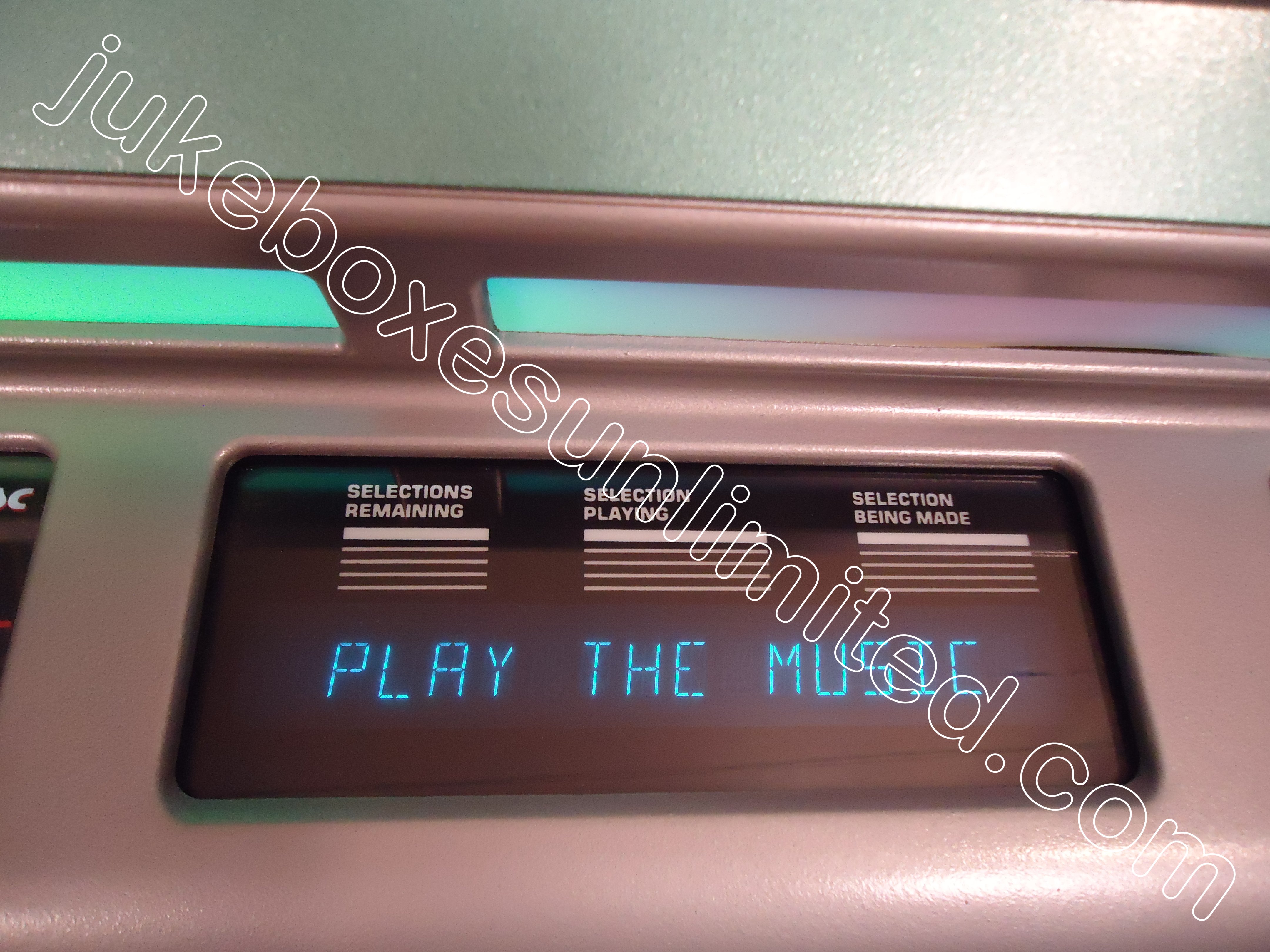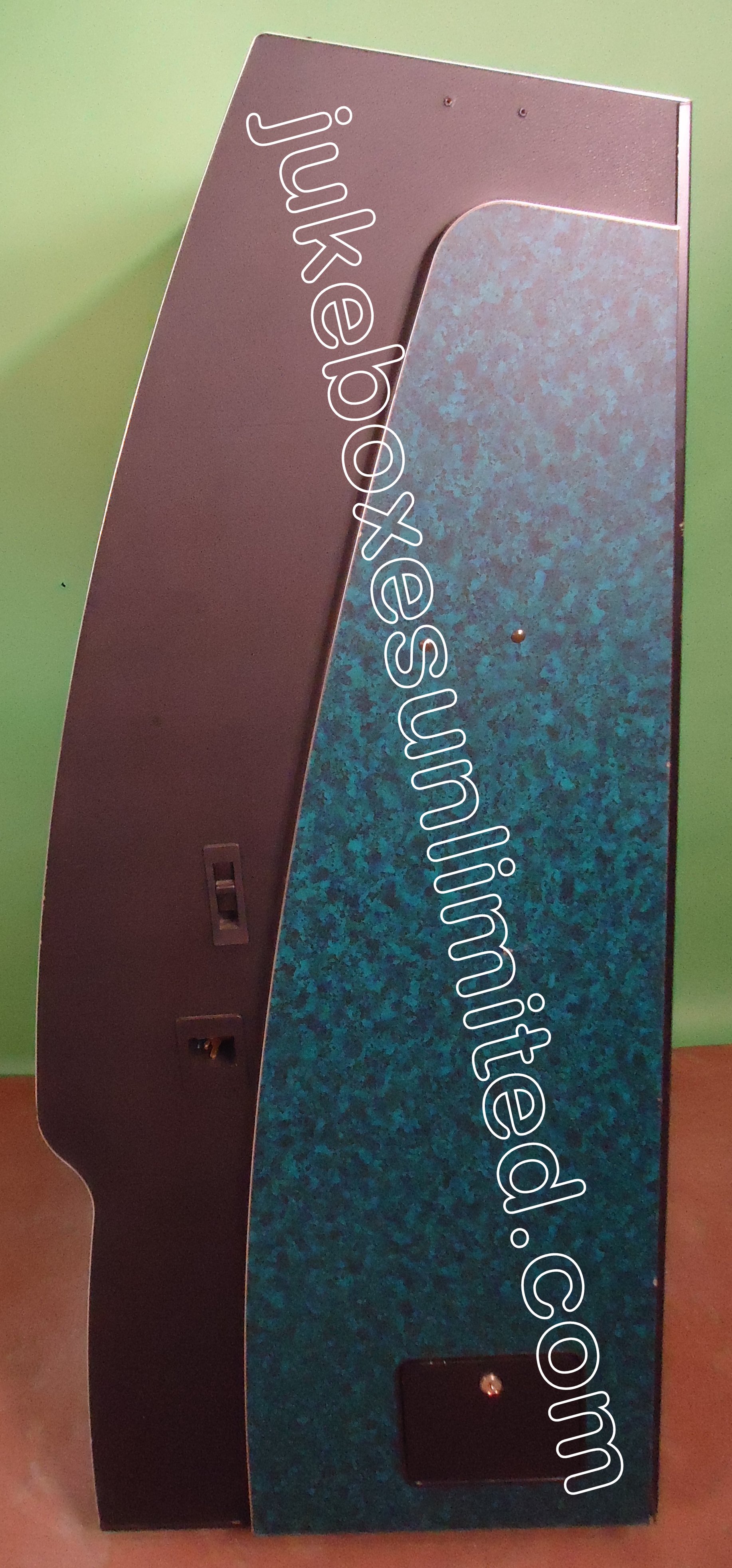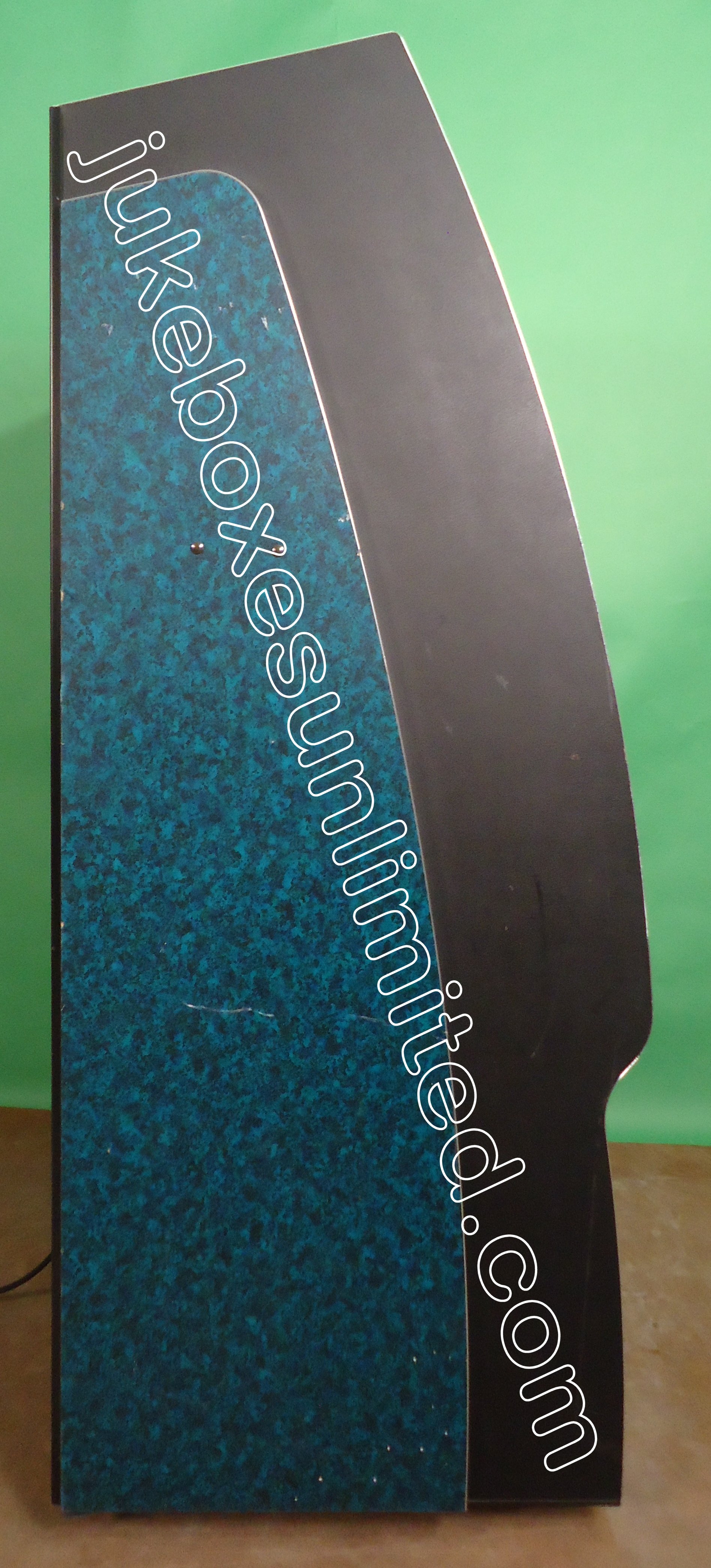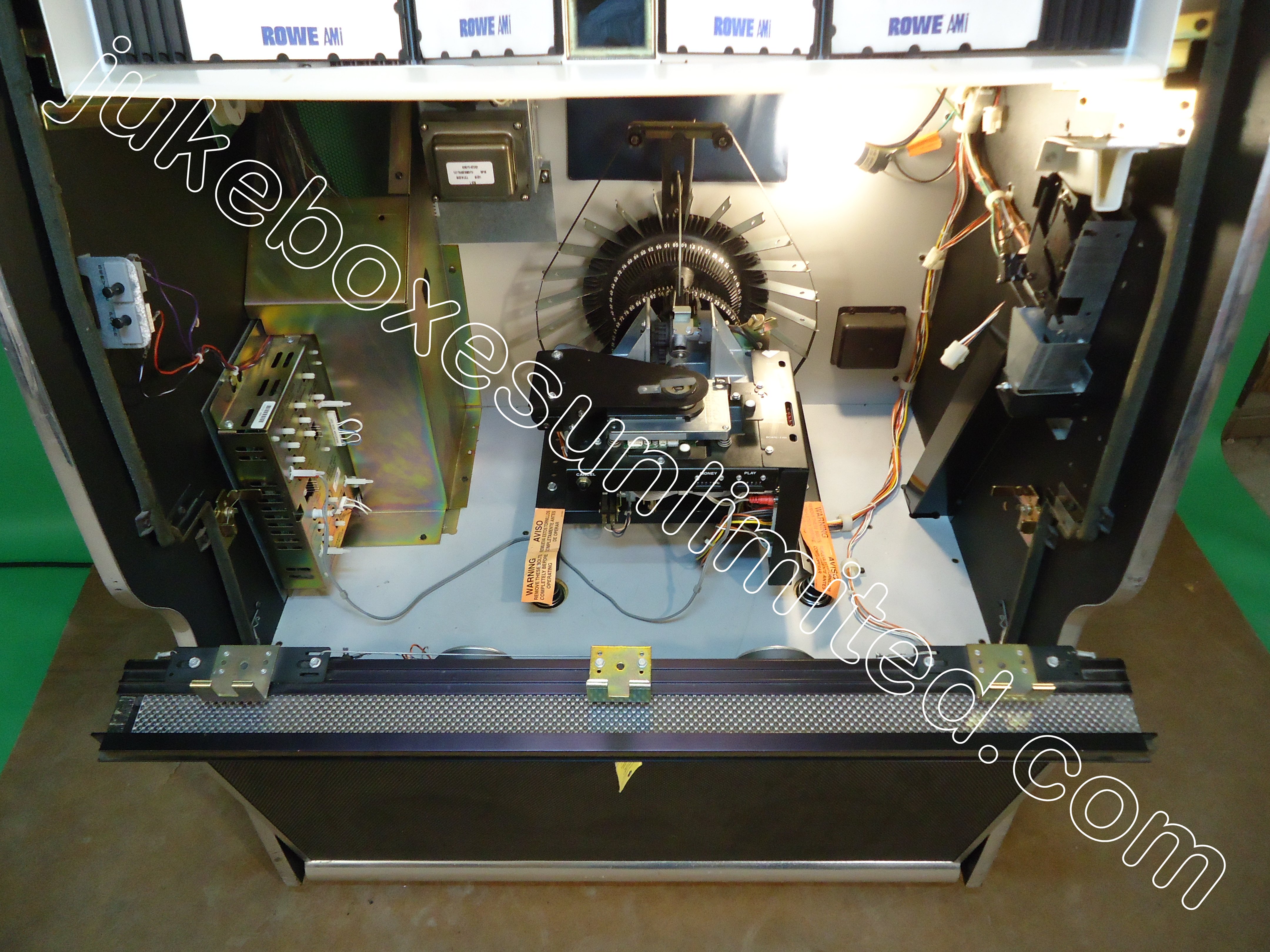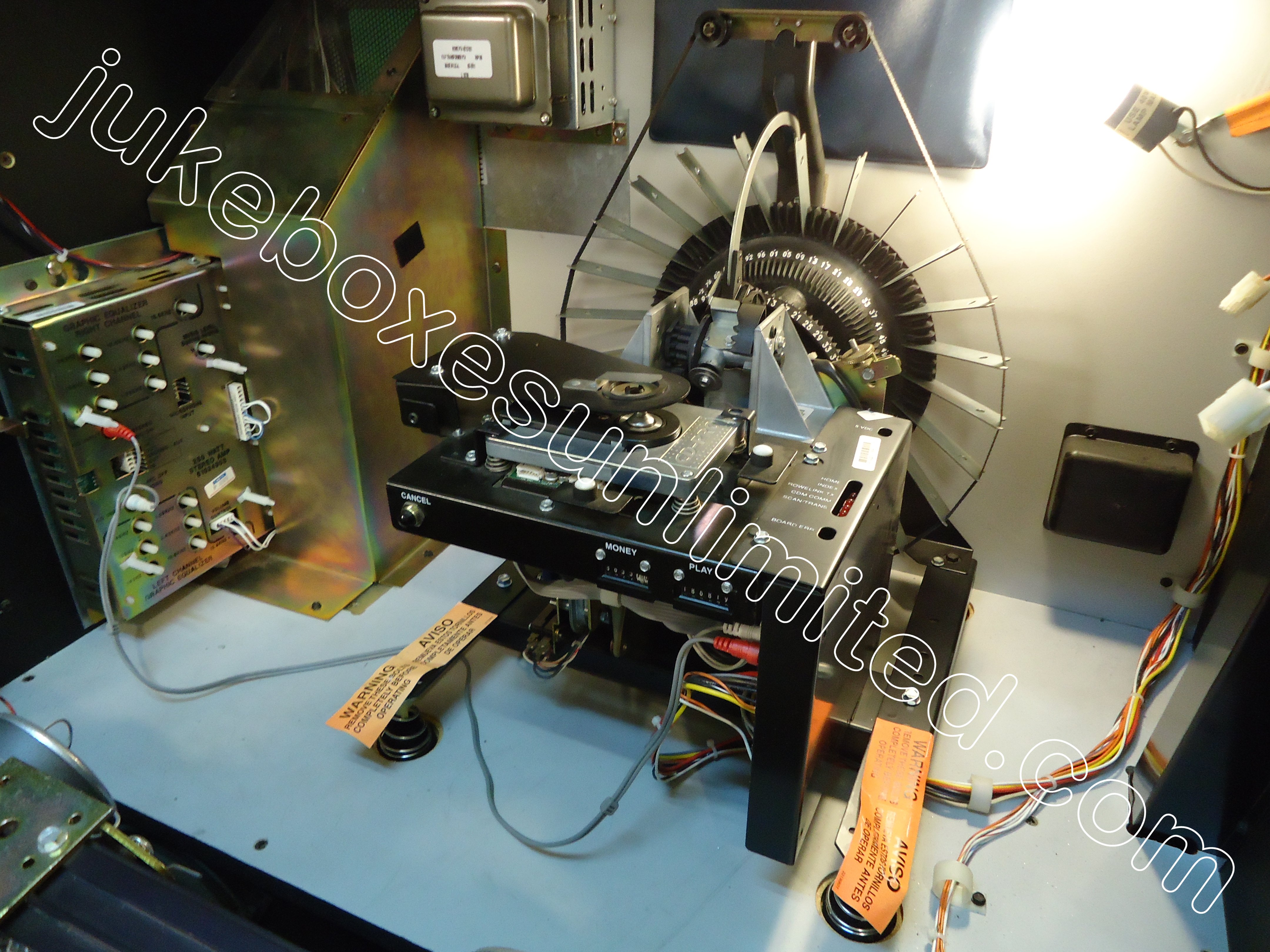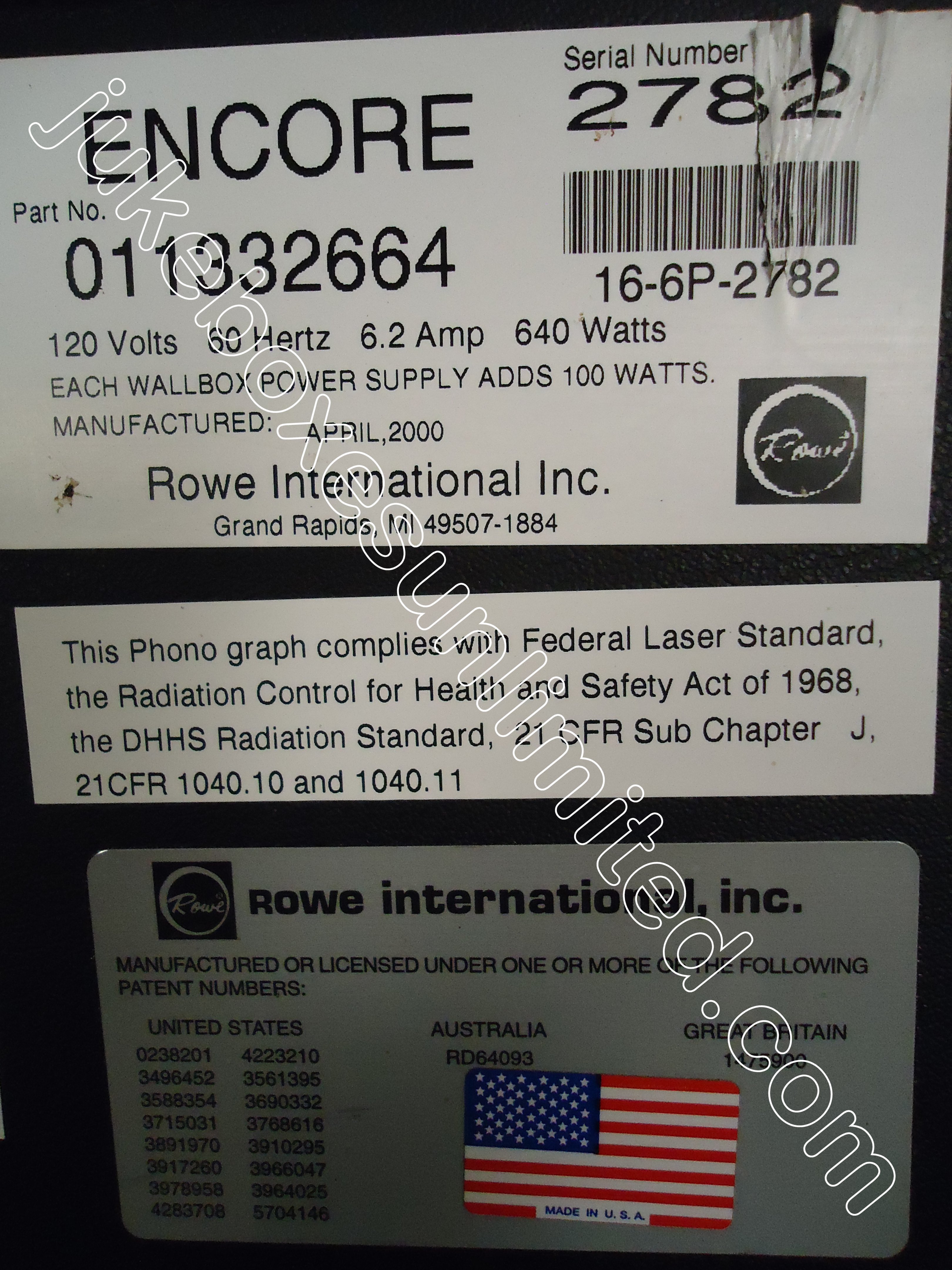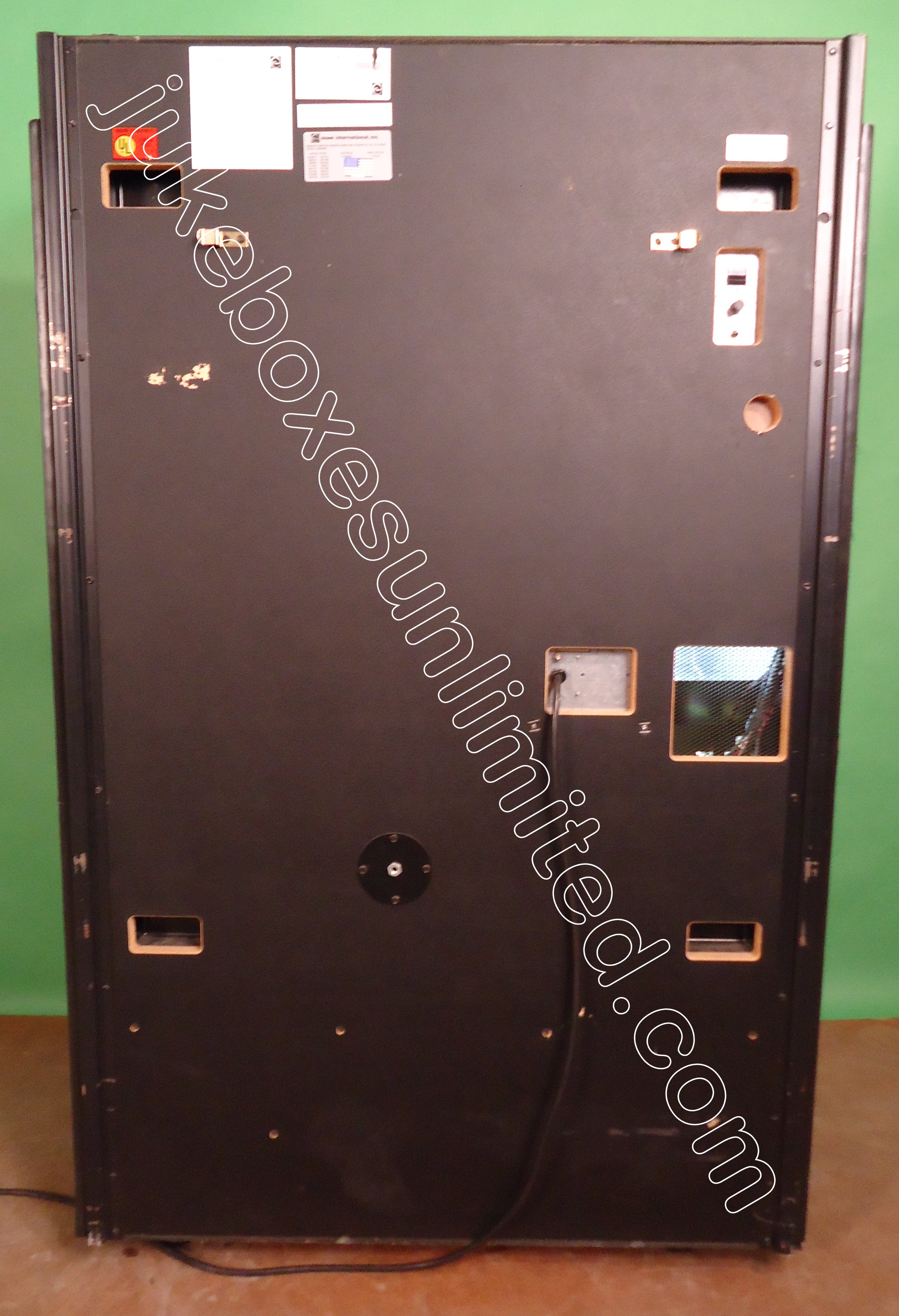 100 CD capacity
Over 3,000 selections
16 CD cover title display
Computerized
250 watts RMS stereo digital amplifier
7 band equalizer
2 bass speakers
2 mid range speakers
2 tweeters
370 lbs.
35.2 – inches wide
25.4 – inches deep
61.5 – inches tall
* Selection count varies with number of tracks per cd used in jukebox.
We ship worldwide and to insure proper care we crate the jukeboxes ourselves. Call us with your shipping address and we'll get you a competitive shipping/insurance quote (prices vary according to value and destination), unless you'd like to pick it up or have us deliver it in the Southern California area.
Our experience in servicing jukeboxes bought elsewhere through the Internet is that many sustain some kind of damage in transport. When you buy a jukebox from us we make sure the components inside are properly secured. In some cases we can send you detailed photos and instructions on how to unpack the unit and get it up and running.

"We only sell quality reconditioned jukeboxes that we'll be happy to service in the future.
This we've done since 1971."


If you're interested in this or any of our jukeboxes call us at:
1-818-366-9400, 10AM-6PM P.S.T. Mon.-Sat. or e-mail us: Info@JukeboxesUnlimited.com.

For jukebox rental information in the Los Angeles area visit Jukeboxes For Rent ®.