Established 1971
Los Angeles, CA 91394
1-818-366-9400

This jukebox has been professionally reconditioned
and comes with a full one year parts warranty,
excluding transportation.

We ship worldwide.


2002 Rockola
CD Jukebox
Model C-1X "Lyric"
Wall Mount
Over 3,000 Selections*

SOLD!
Hello, Dubai.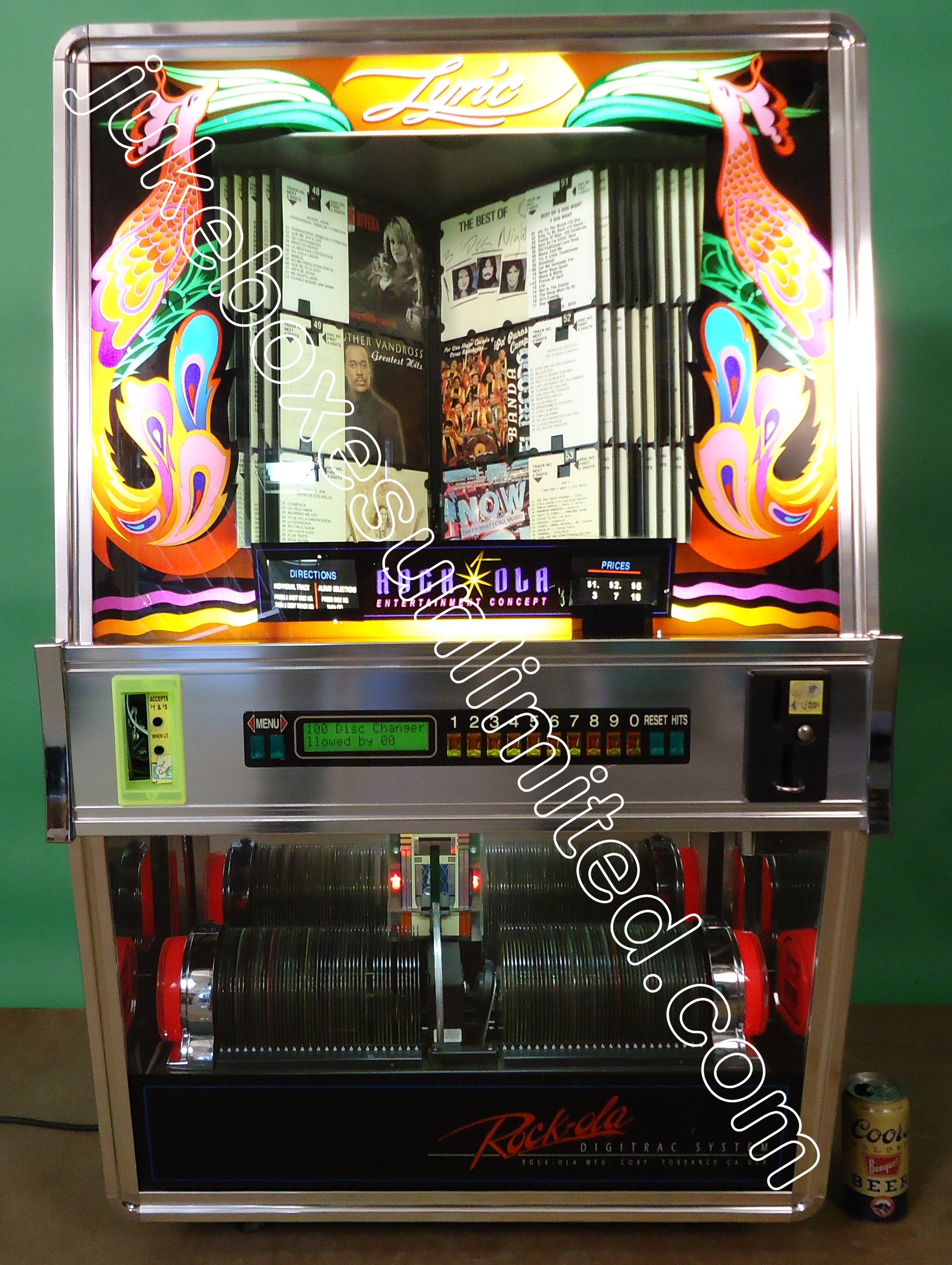 For more than 35 years we had a wonderful, warm working relationship with the largest independent jukebox operator in America and she was right in our own back yard, so to speak.
You heard me right SHE. Mrs. Guthrie ran G&G Amusements until she retired at the age of 100. I was one of 100 from around the world invited to her birthday party. I wrote her a poem which she made me recite in front of all the dang jukebox operators and distributors. I loved that woman.
Getting more to the point, she operated and maintained the cleanest fleet of equipment in So Cal. When I would buy jukes from her, they were good working but more than that they were astonishingly clean.
We'll one of her more inventive and creative bench techs (ED) eventually got hired on at the nearby Rockola plant. He personally was involved in the design and engineering of this Rockola "Lyric" we have for sale.
And this is one I purchased from G&G. So when I wanted to get it ready to sell, I called Ed and he dropped by to fix it up. He had learned a few new tricks to make these units even more dependable. So he applied them to this one.
These wall mount or table top jukeboxes are completely self contained except for speakers. It's easy to add the type you like.
So here's one cute little jukebox the grandkids can look into. Or maybe the Lyric's retro style would look good in your pool room. Now there's no reason you can't have a real jukebox in your apartment either.
We've put small casters on this one just in case you want to roll it around the house or out on the patio. Talk about your killer iPod. It also comes with a factory bracket, if hanging it somewhere is more to your liking.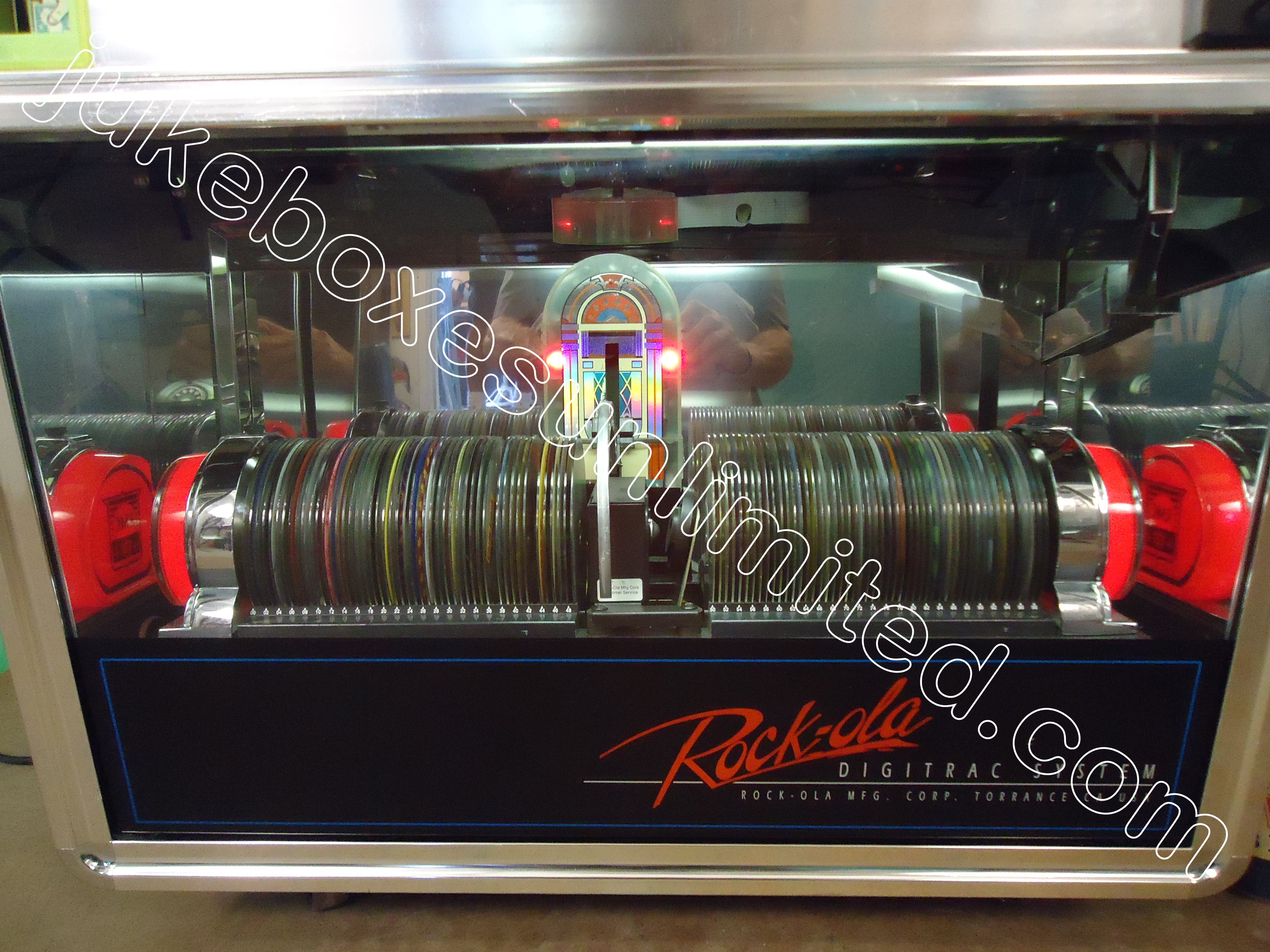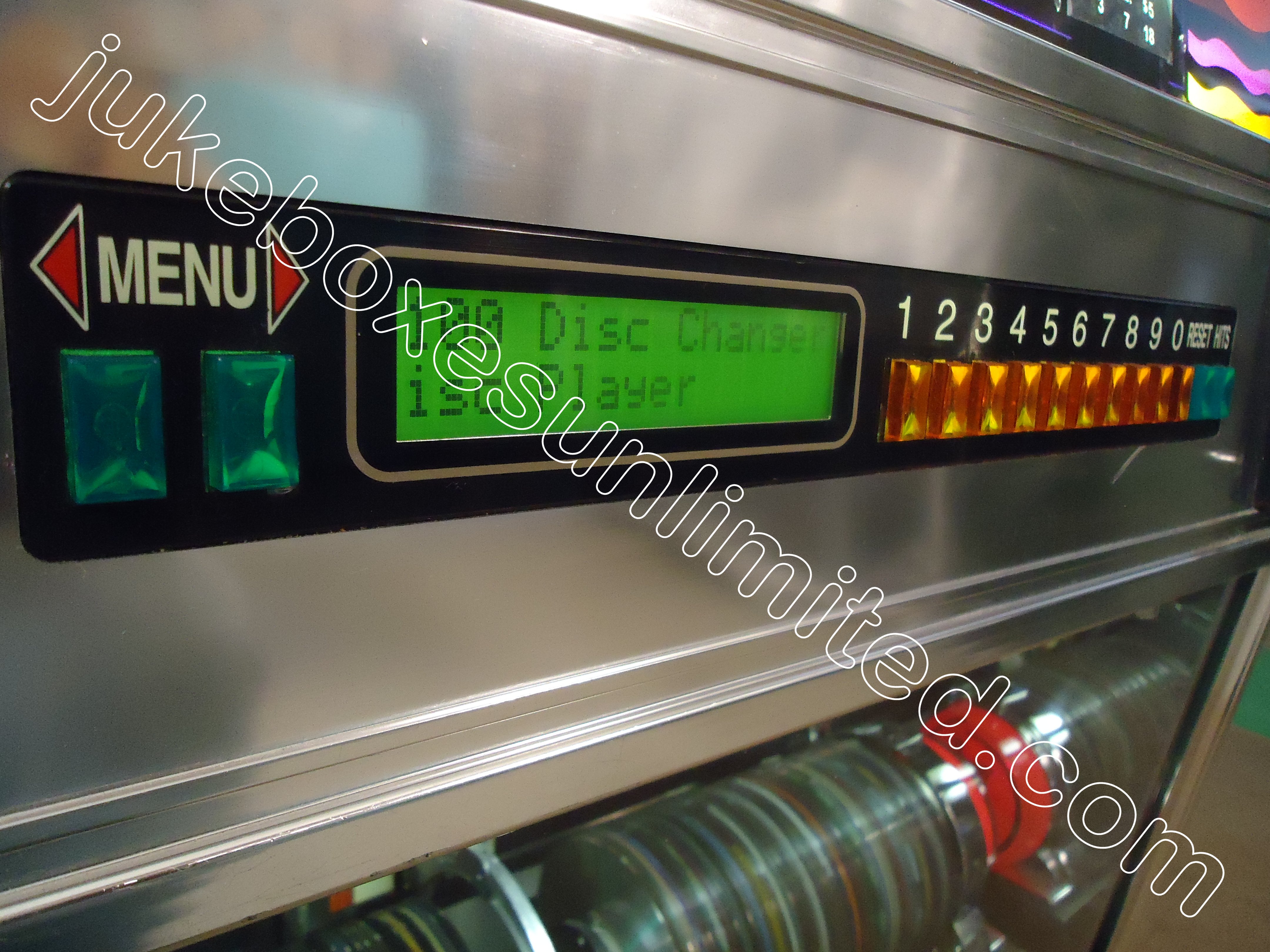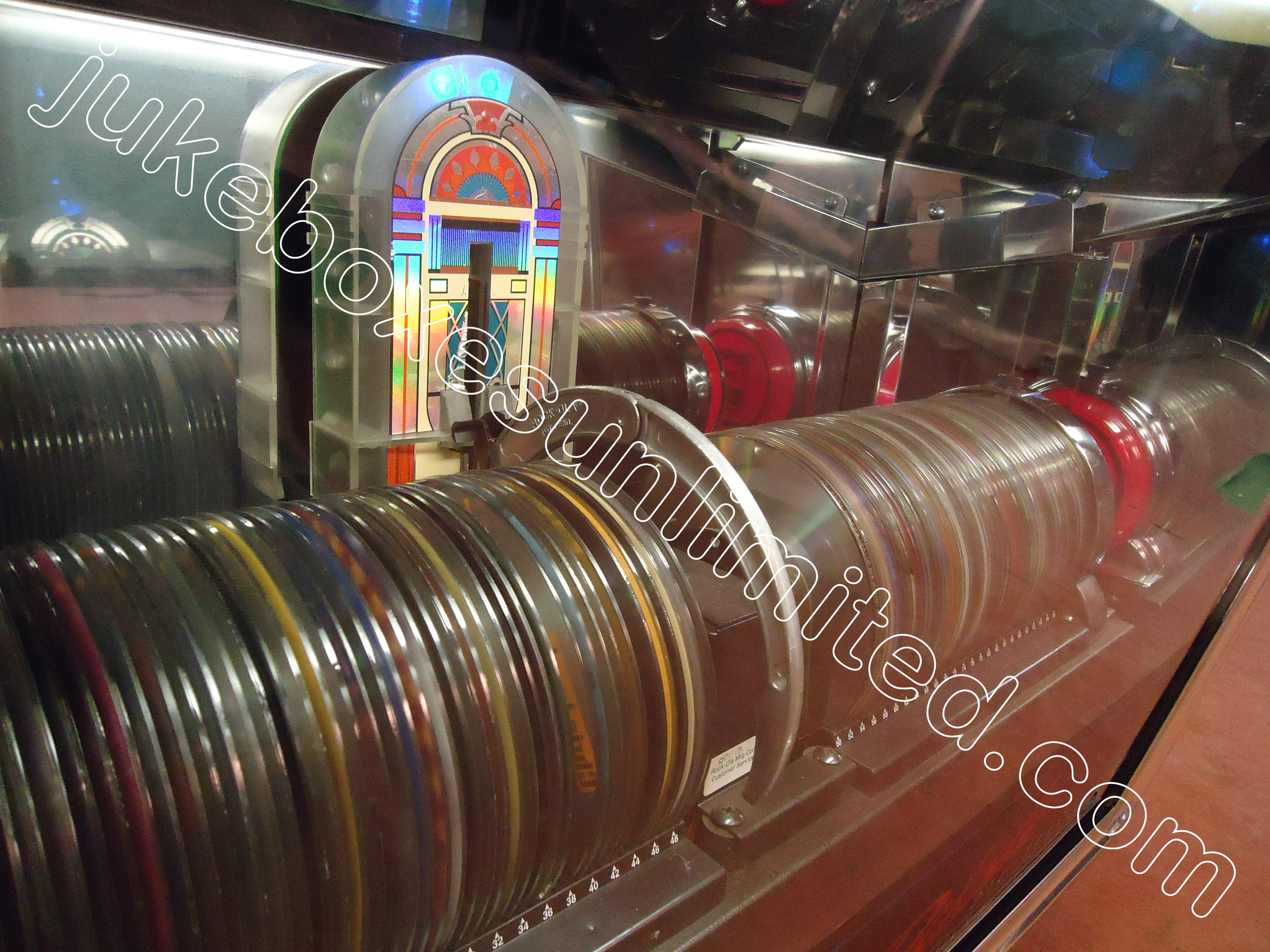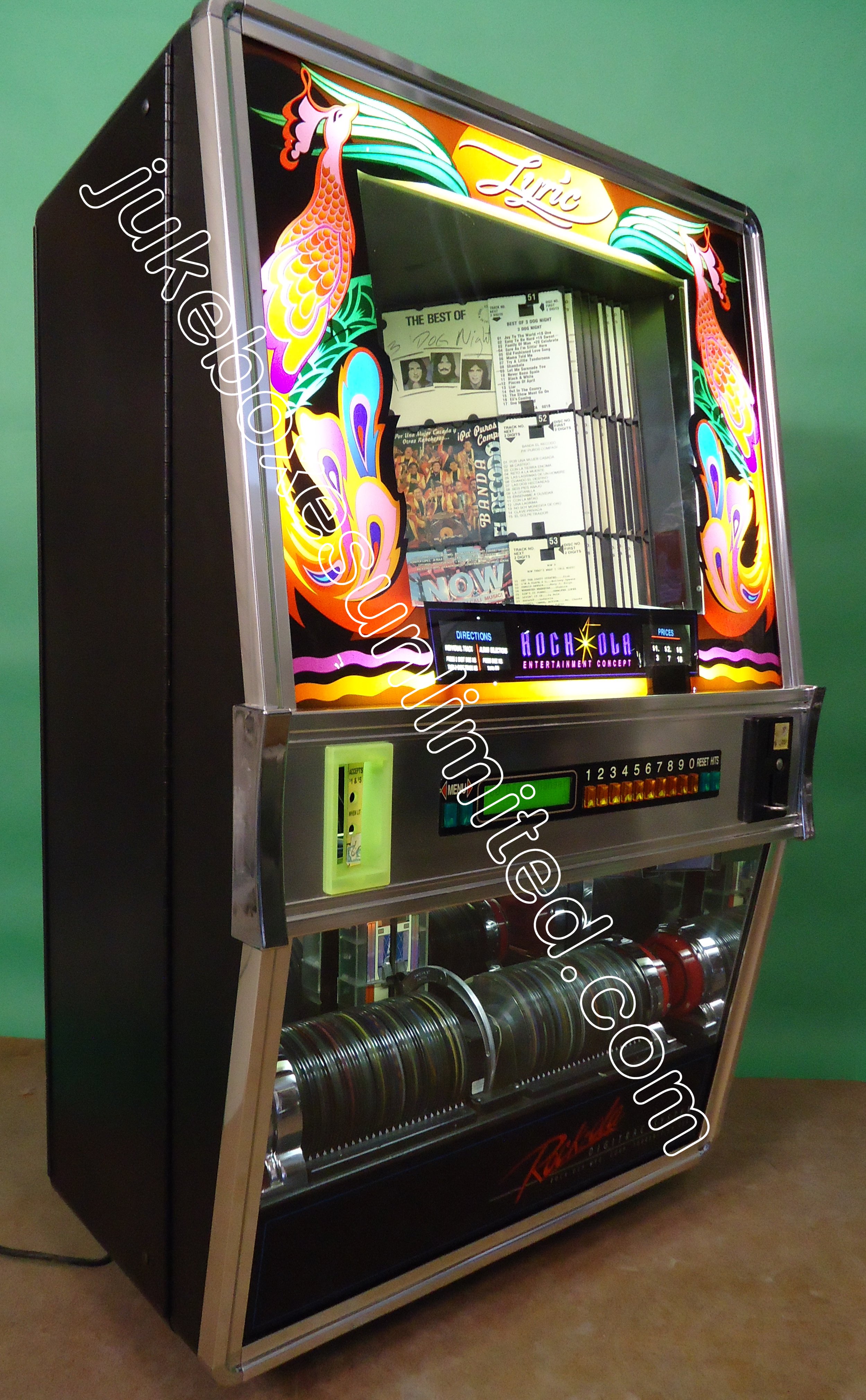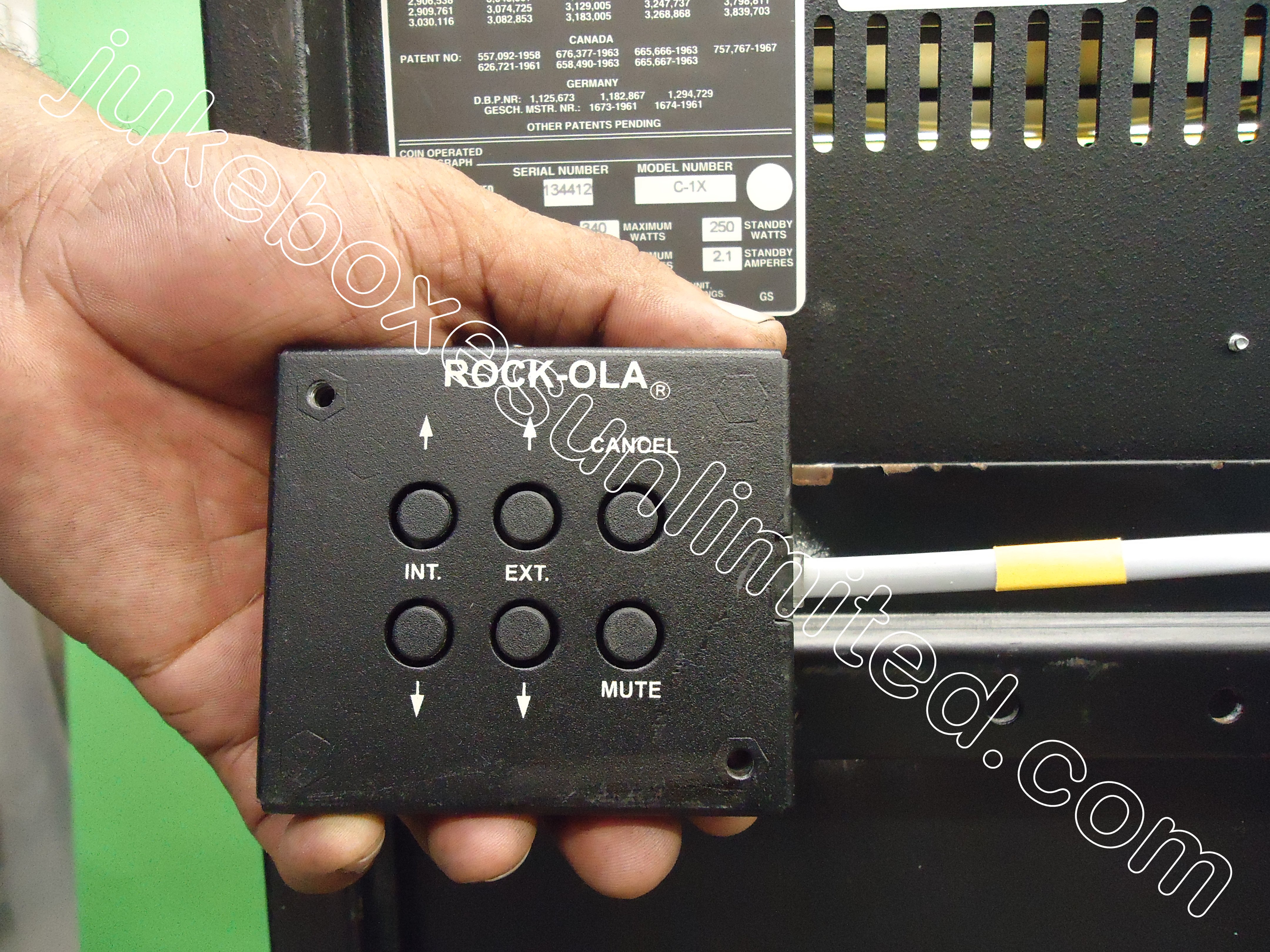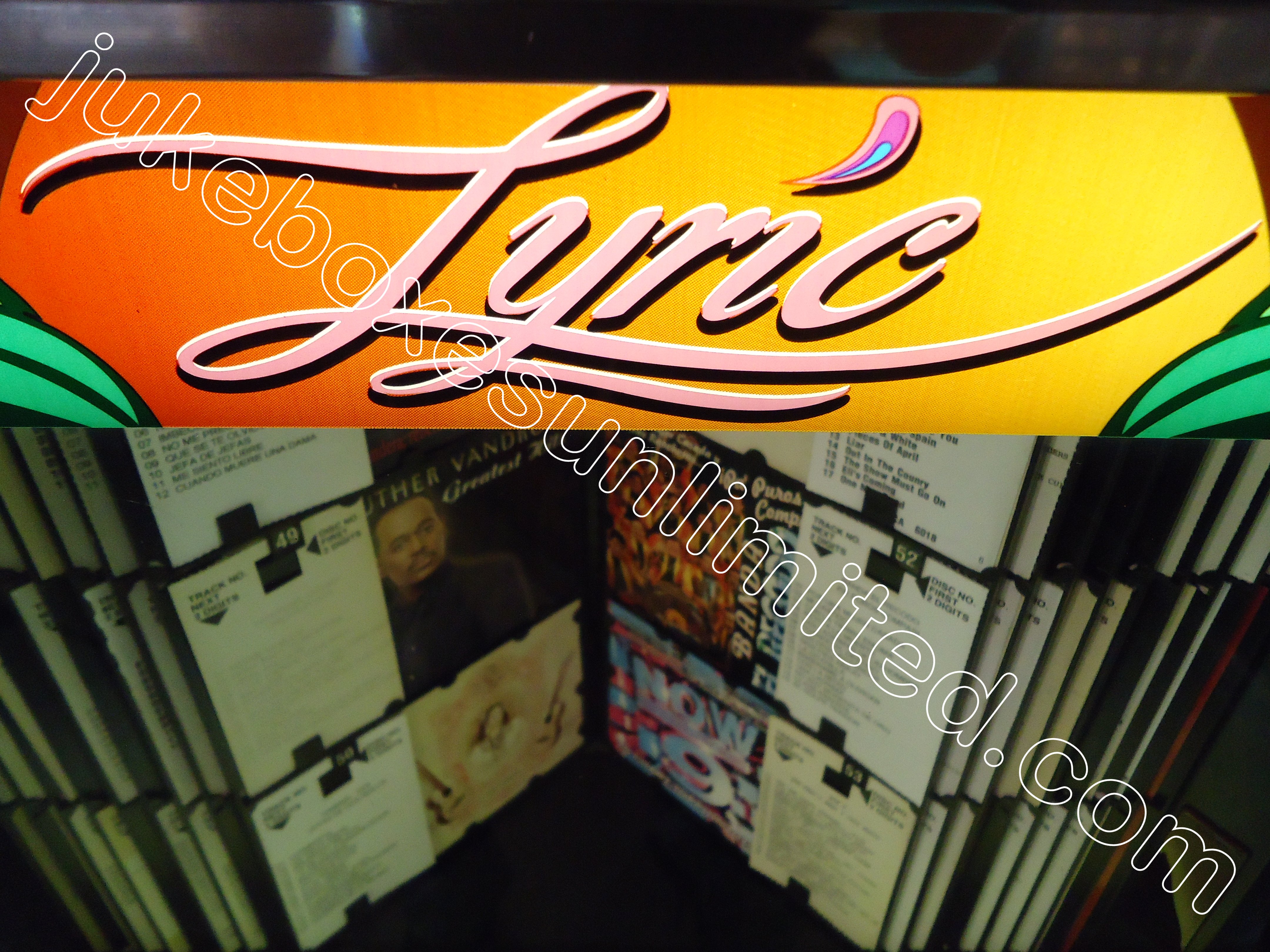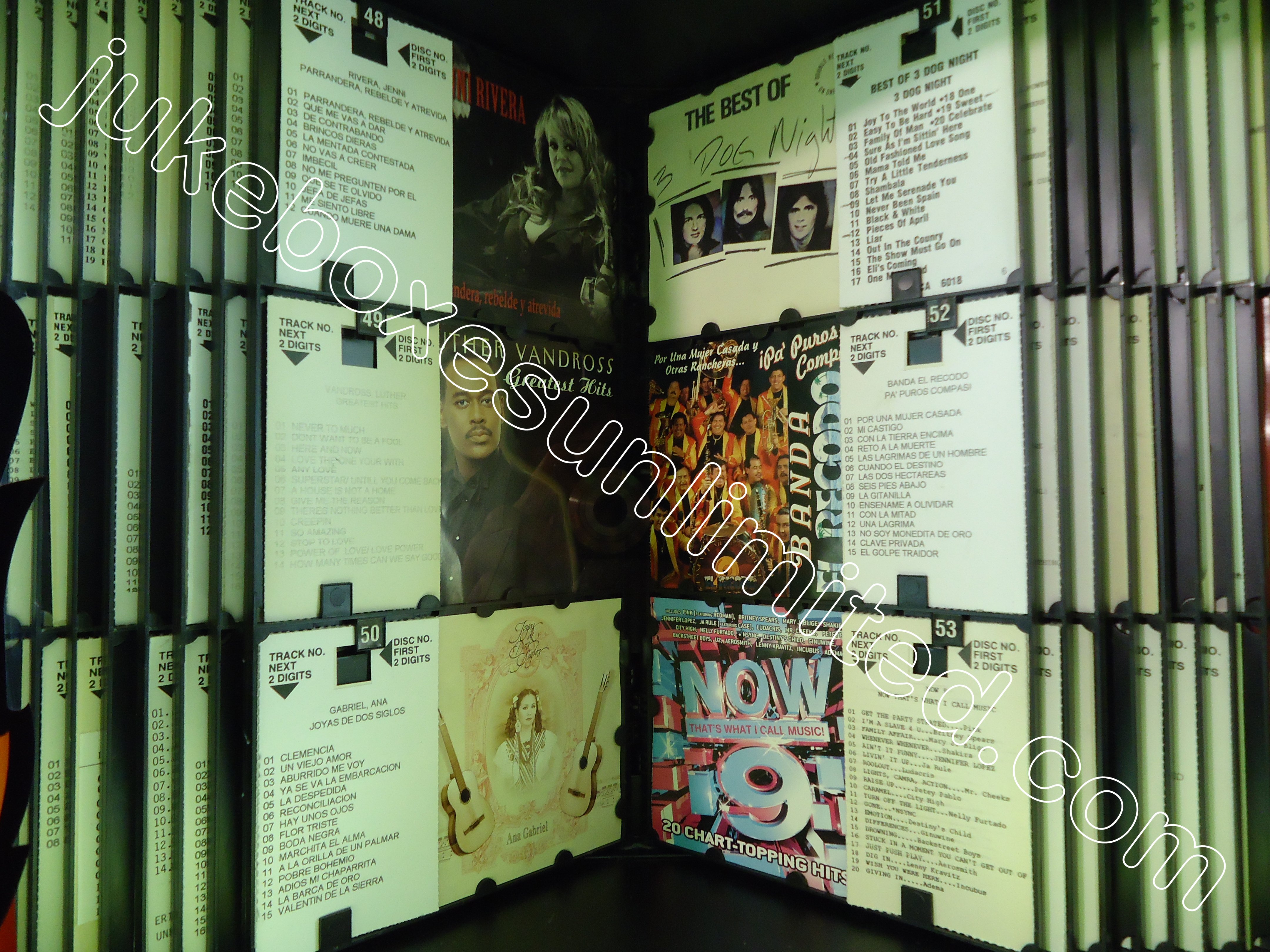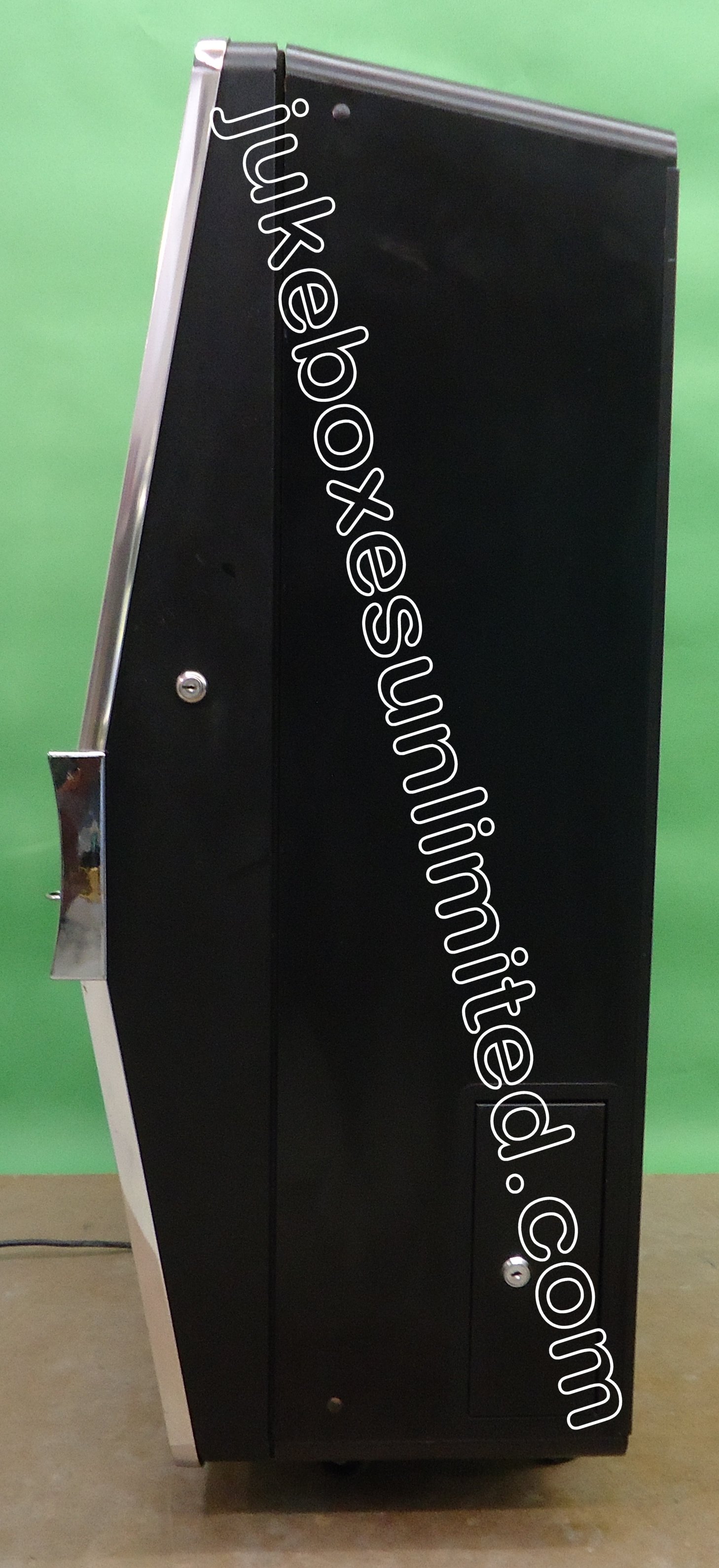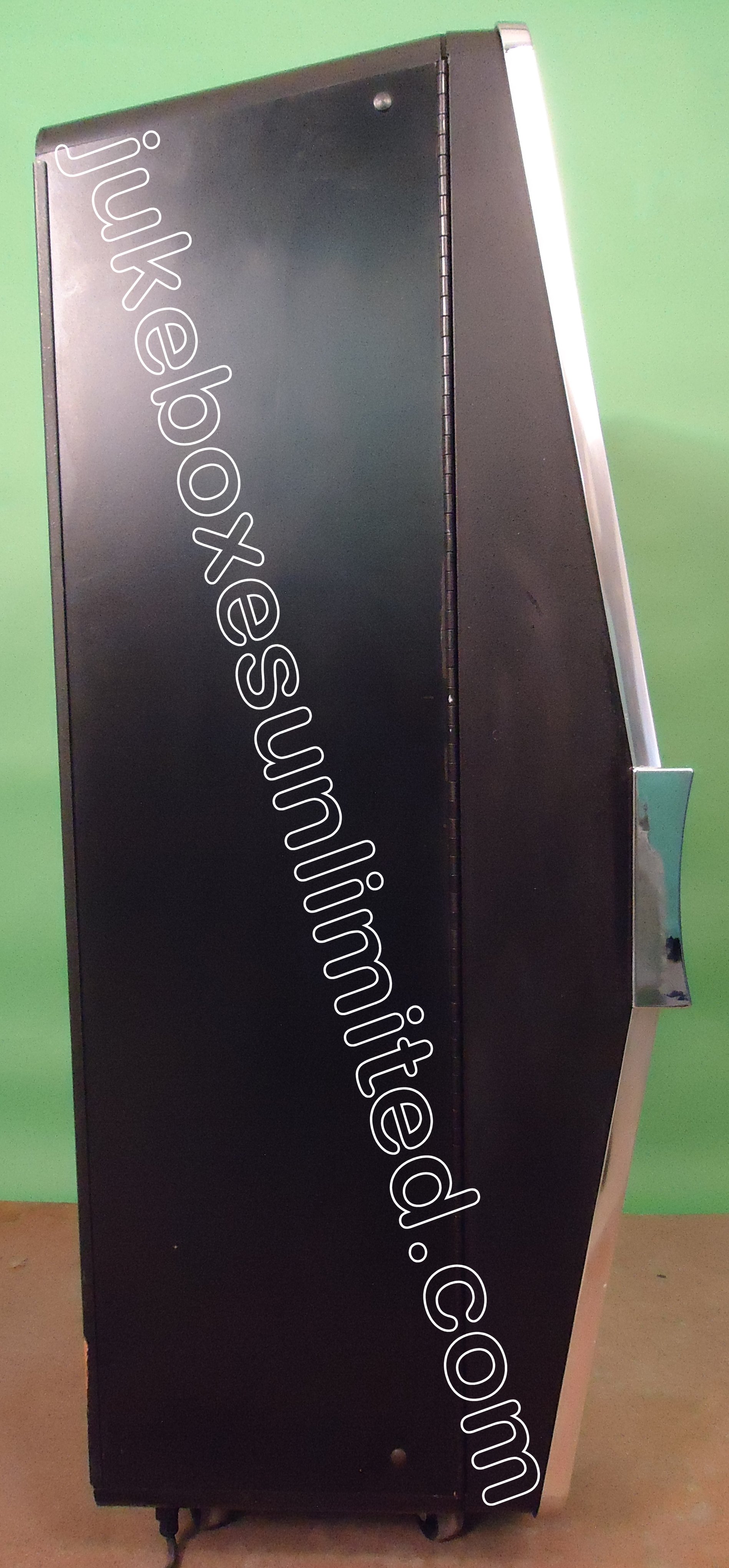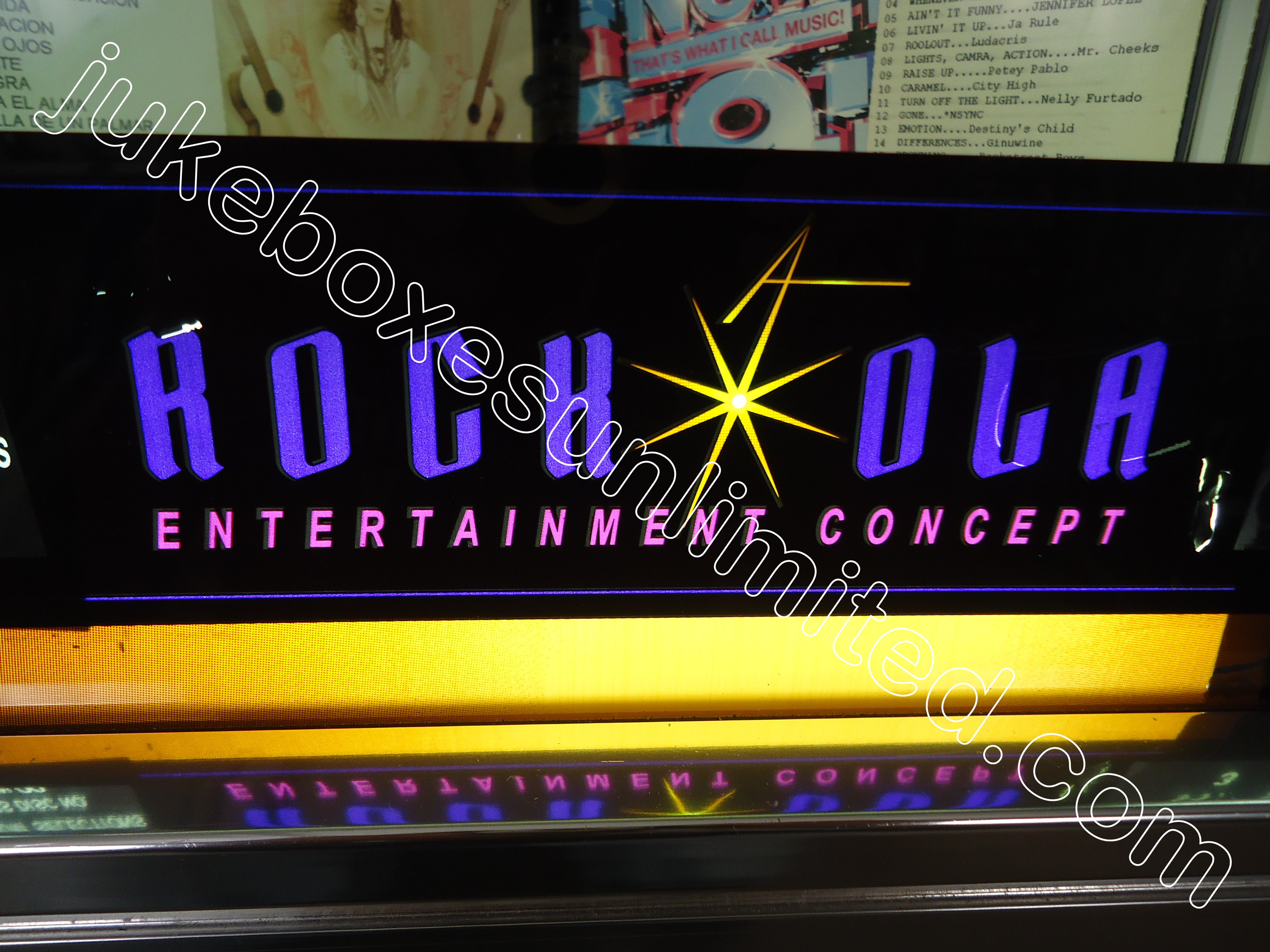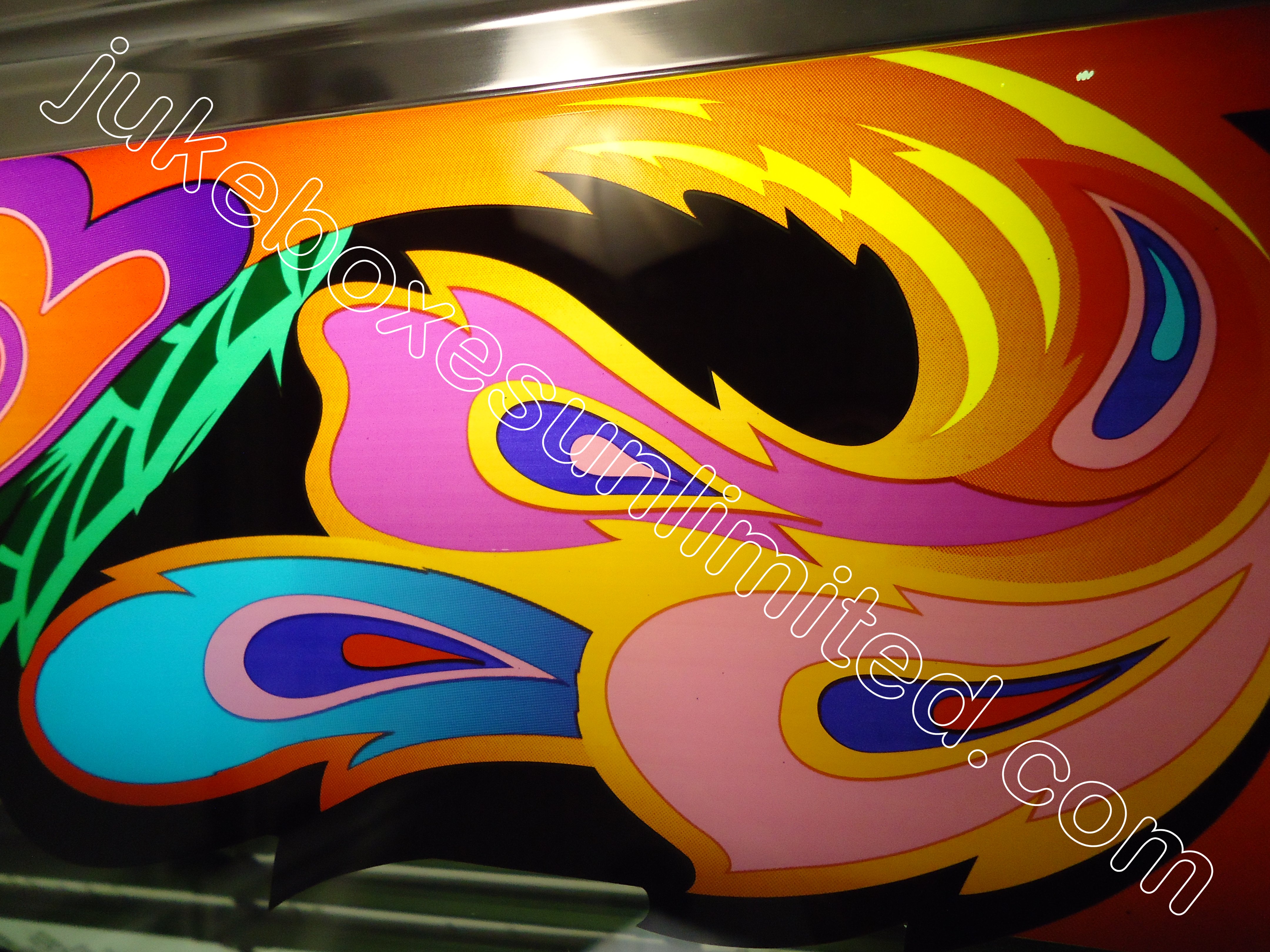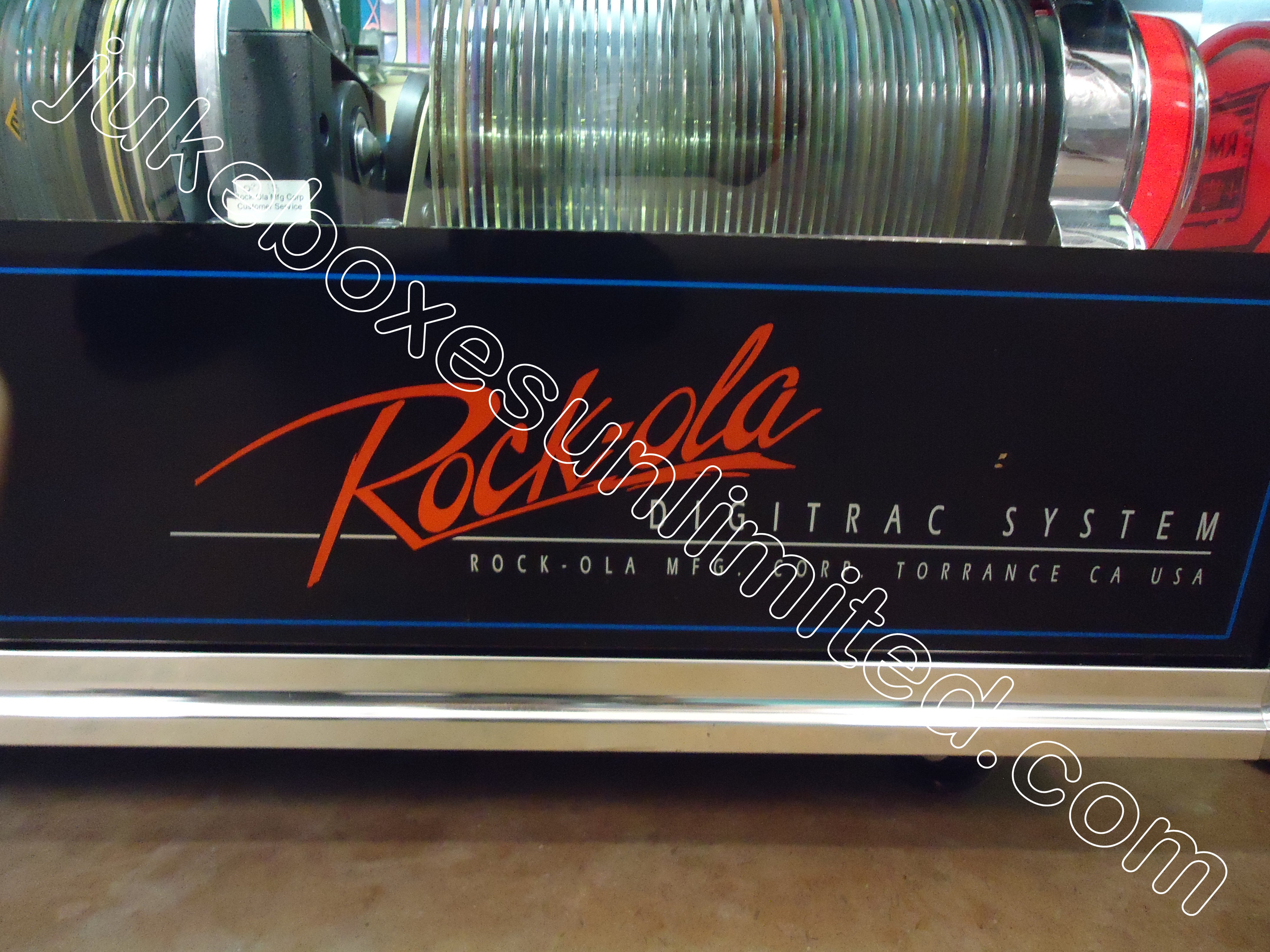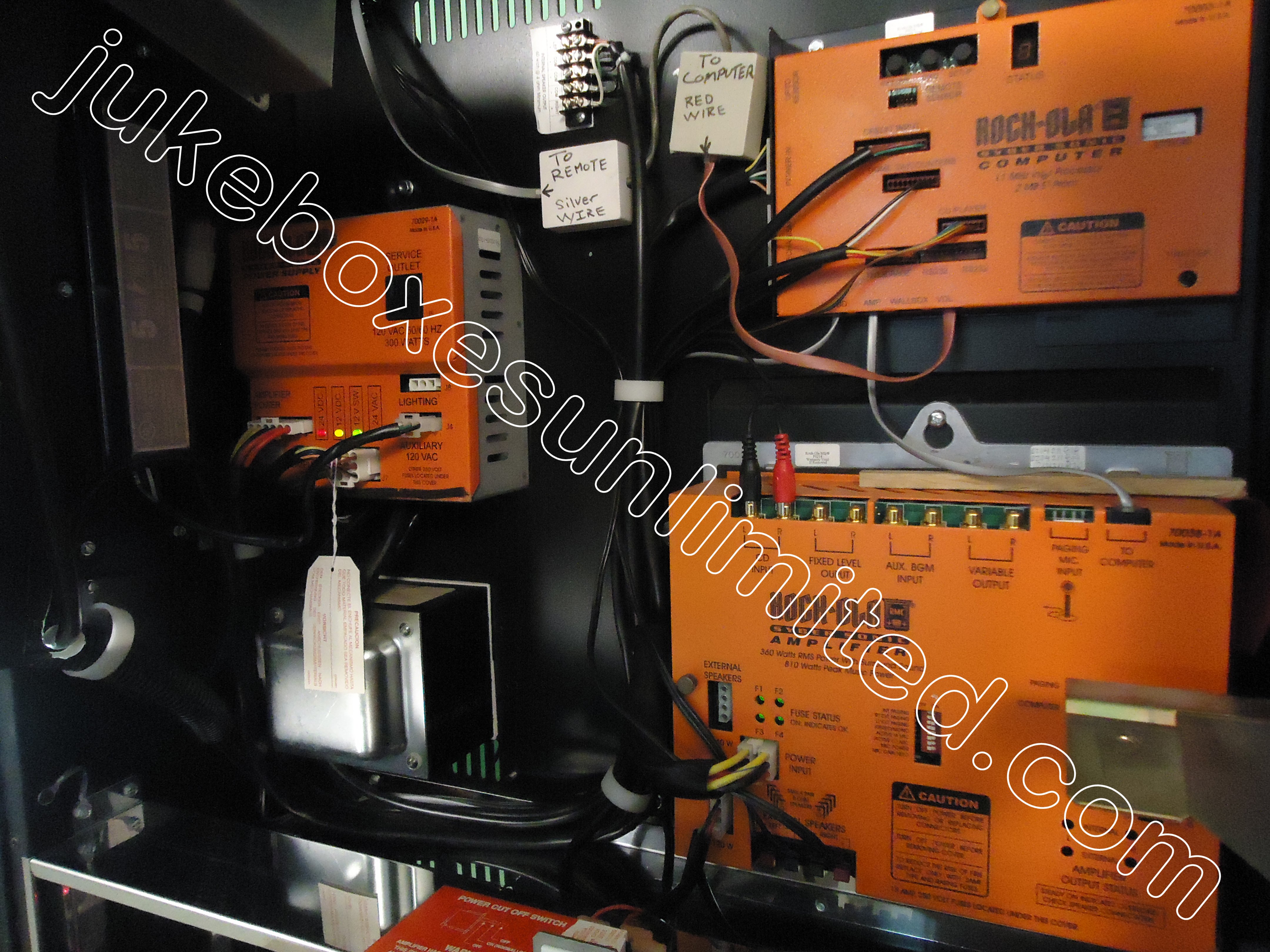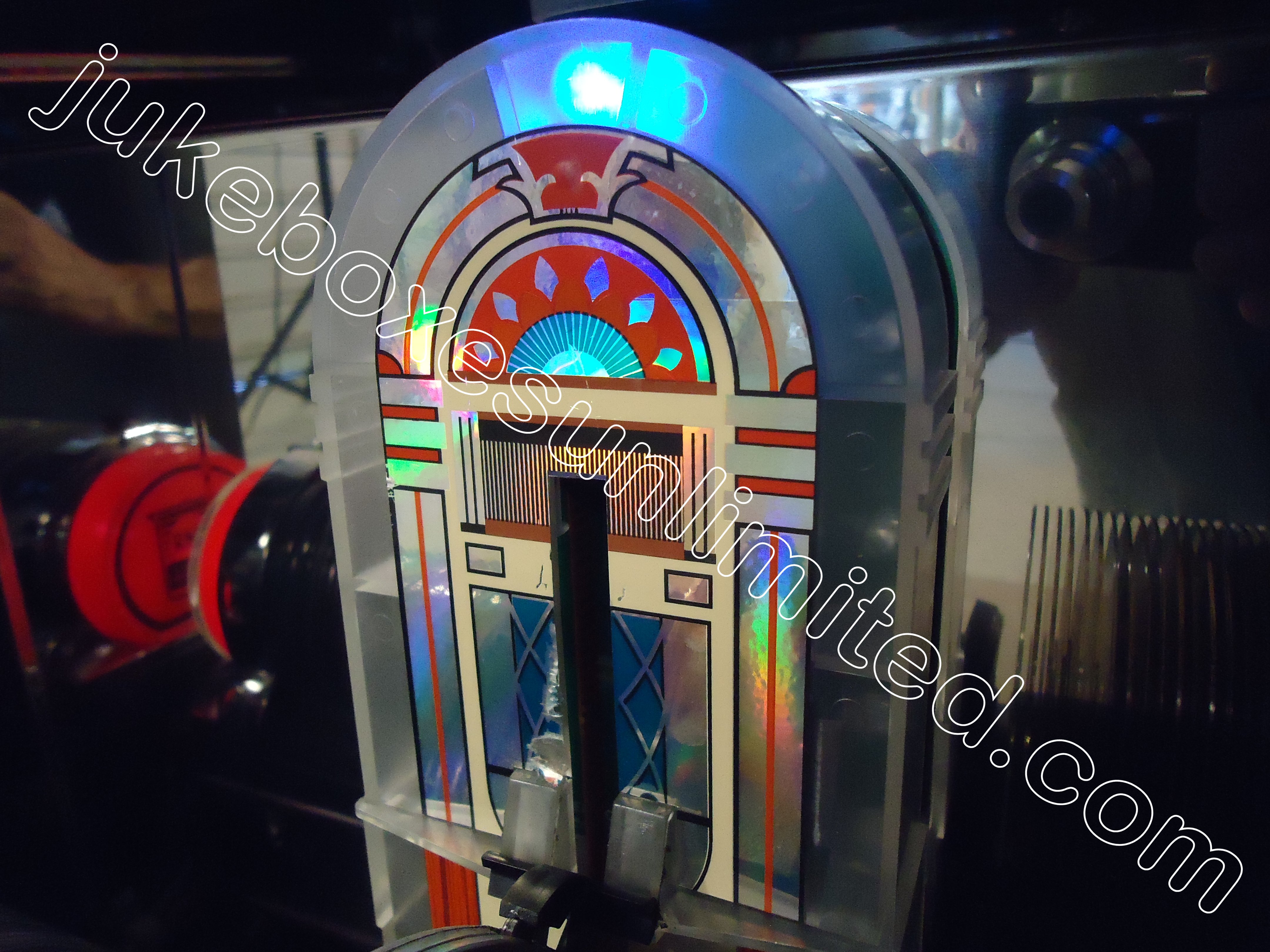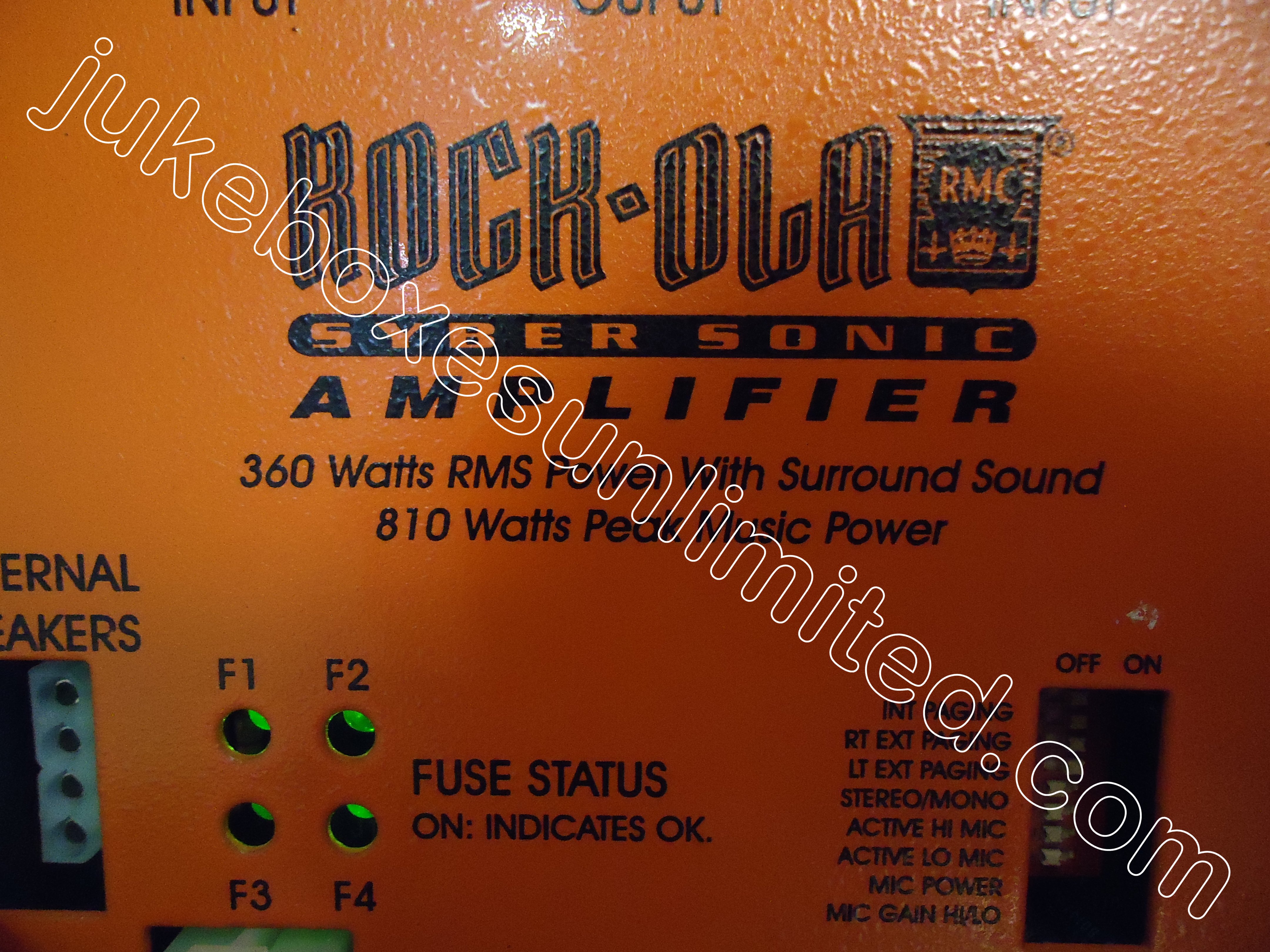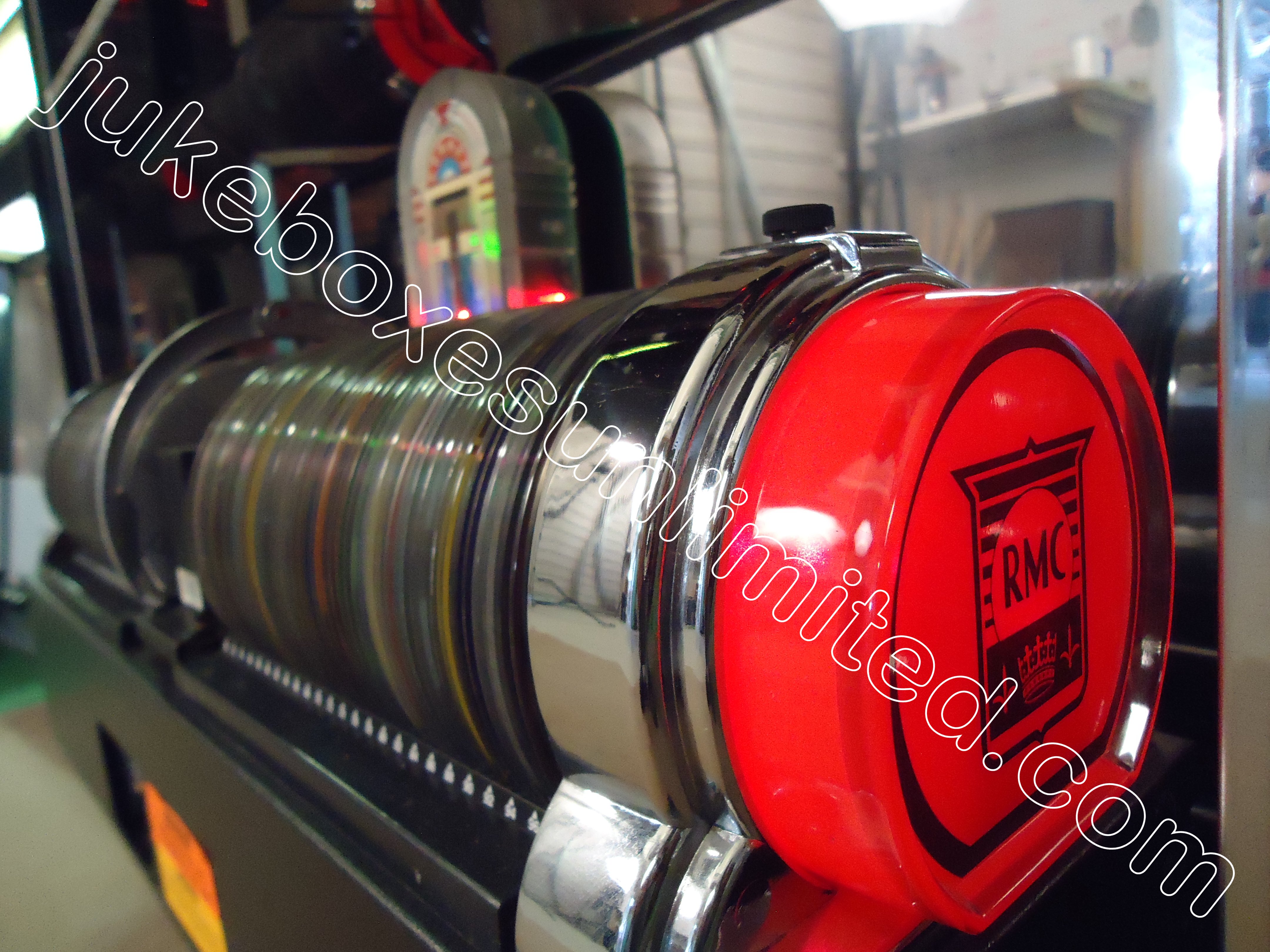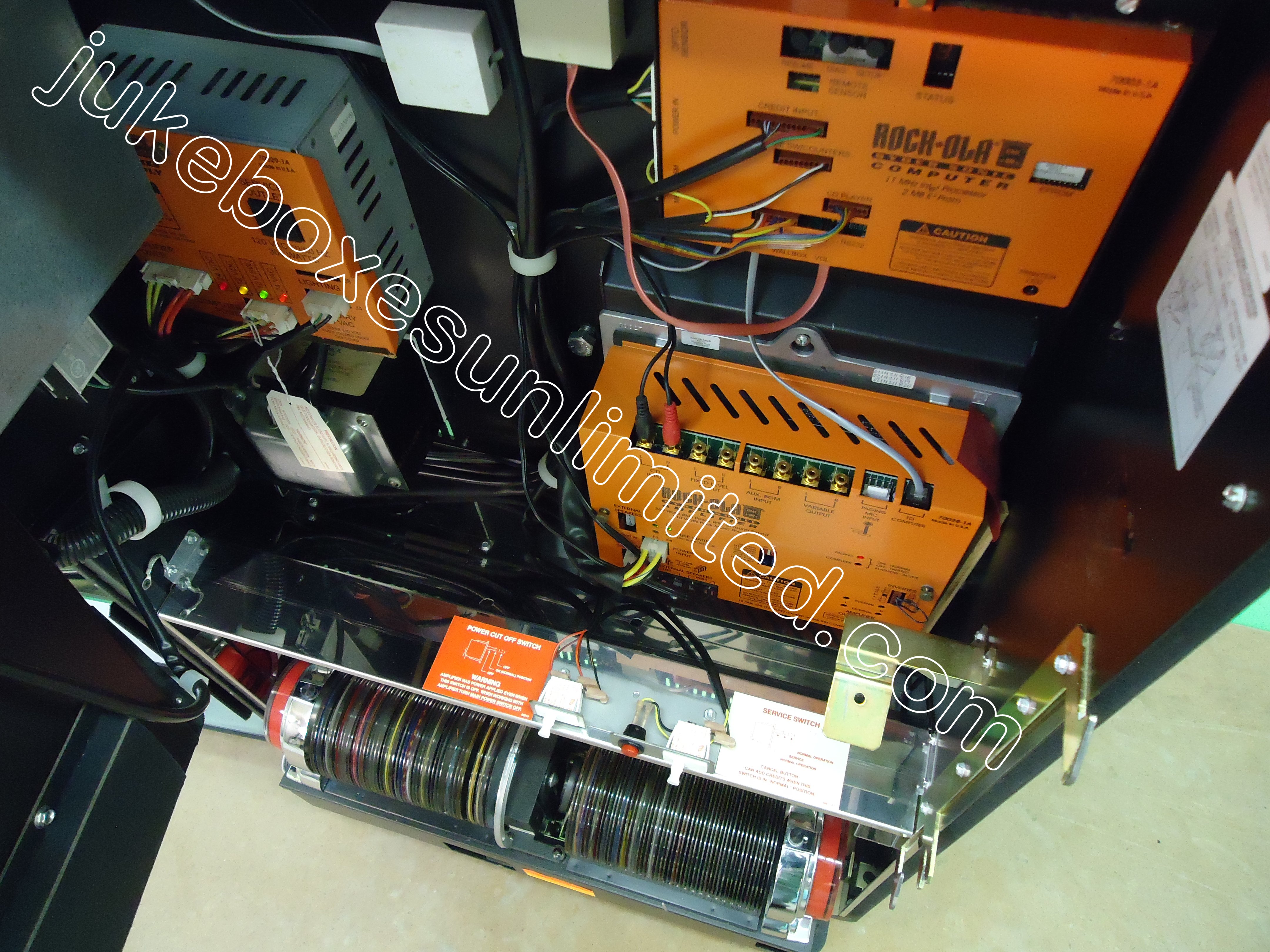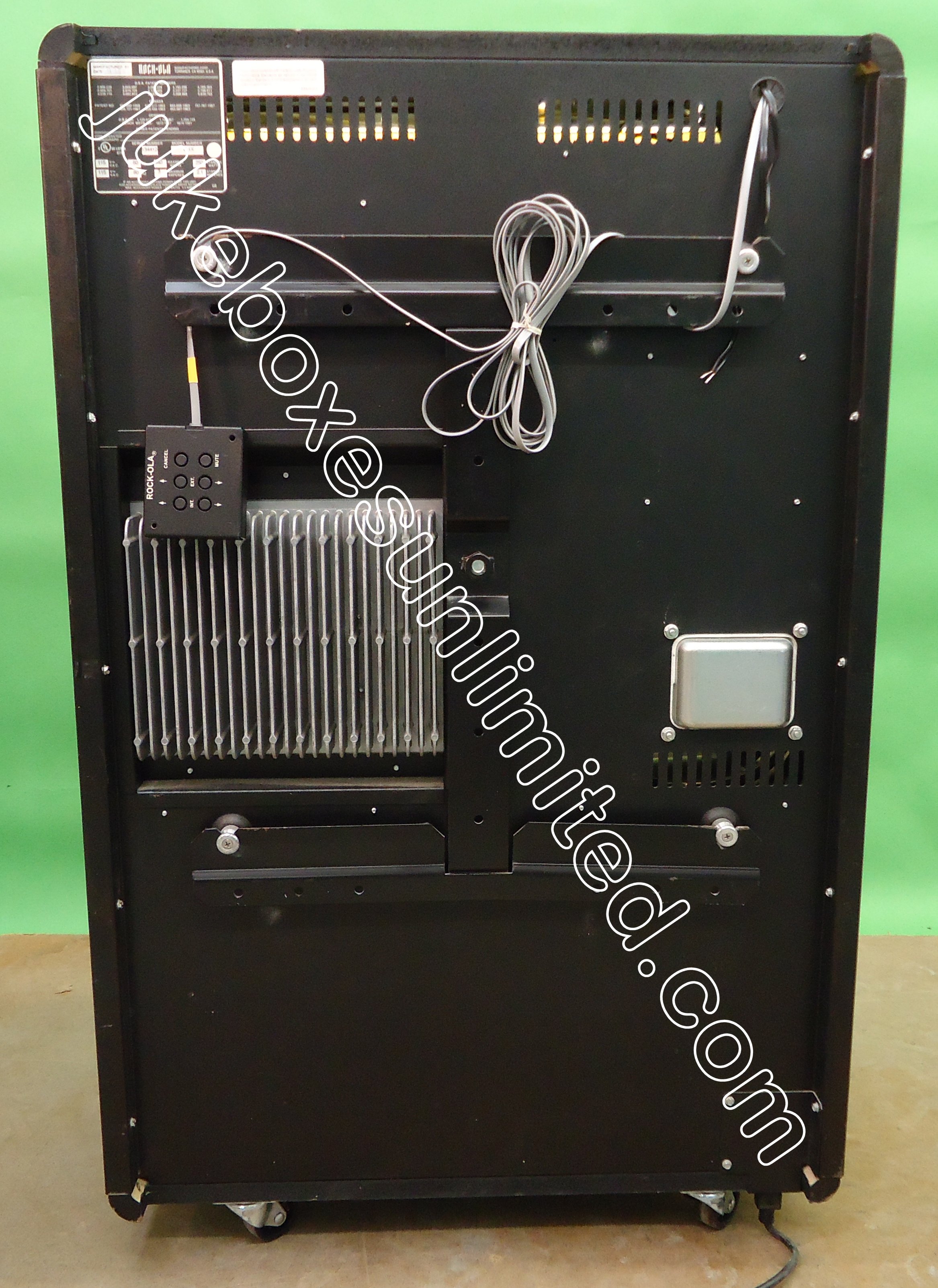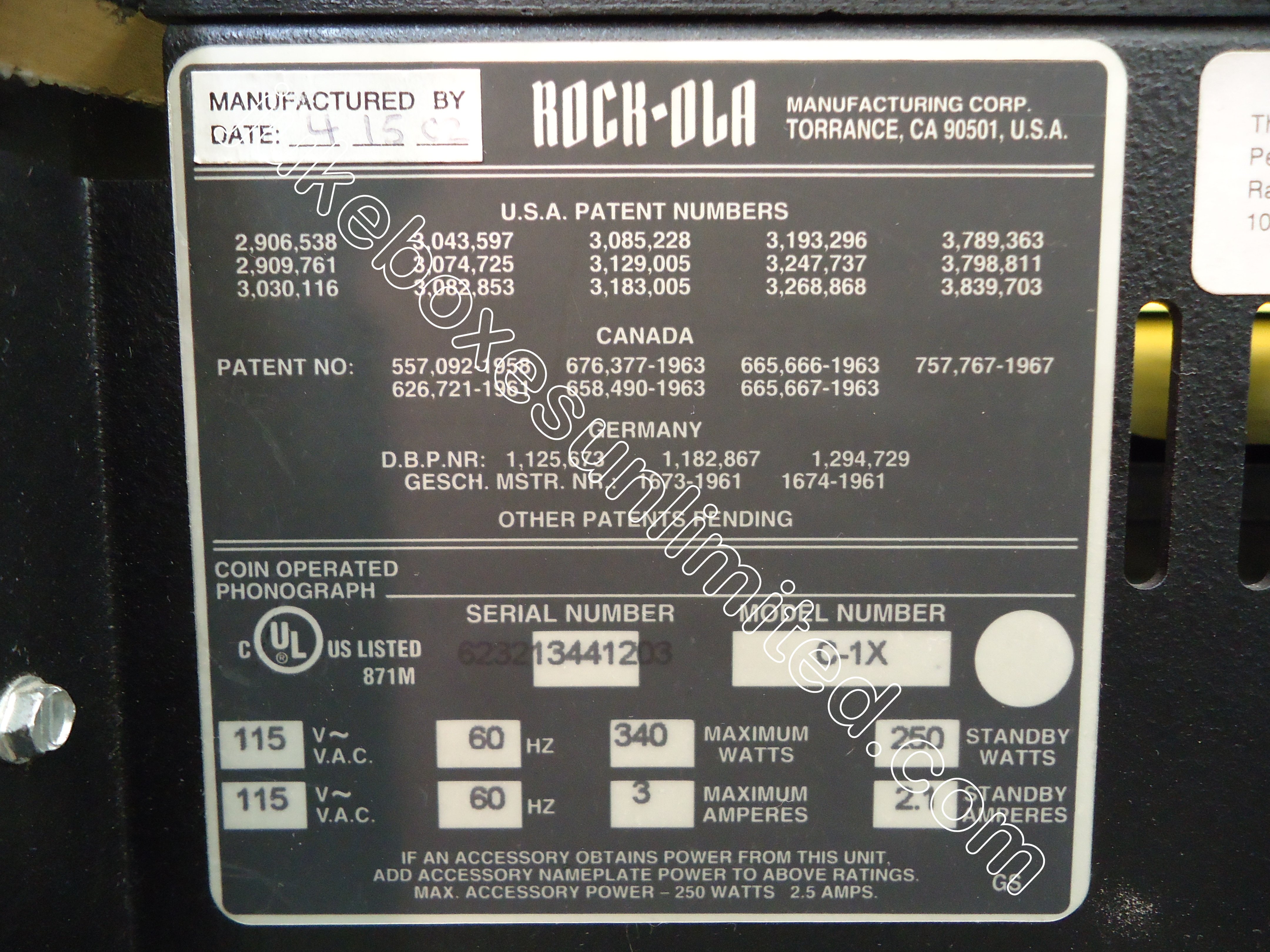 We ship worldwide and to insure proper care we crate the jukeboxes ourselves. Call us with your shipping address and we'll get you a competitive shipping/insurance quote (prices vary according to value and destination), unless you'd like to pick it up or have us deliver it in the Southern California area.
Our experience in servicing jukeboxes bought elsewhere through the Internet is that many sustain some kind of damage in transport. When you buy a jukebox from us we make sure the components inside are properly secured. In some cases we can send you detailed photos and instructions on how to unpack the unit and get it up and running.

"We only sell quality reconditioned jukeboxes that we'll be happy to service in the future.
This we've done since 1971."



If you're interested in this or any of our other jukeboxes call us at:
1-818-366-9400, 10AM-6PM P.S.T. Mon.-Sat. or e-mail us: Info@JukeboxesUnlimited.com.

For jukebox rental information in the Los Angeles area visit Jukeboxes For Rent ®.