Established 1971
Los Angeles, CA 91394
1-818-366-9400

All of our jukeboxes have been professionally reconditioned
and come with a full one year parts warranty,
excluding transportation.

We ship worldwide.


1994 Rockola
CD Jukebox
Model "CD-8"
Over 3,000 Selections*

SOLD!
Rockin' Orozco Watermelon Farms in Bakersfield, CA.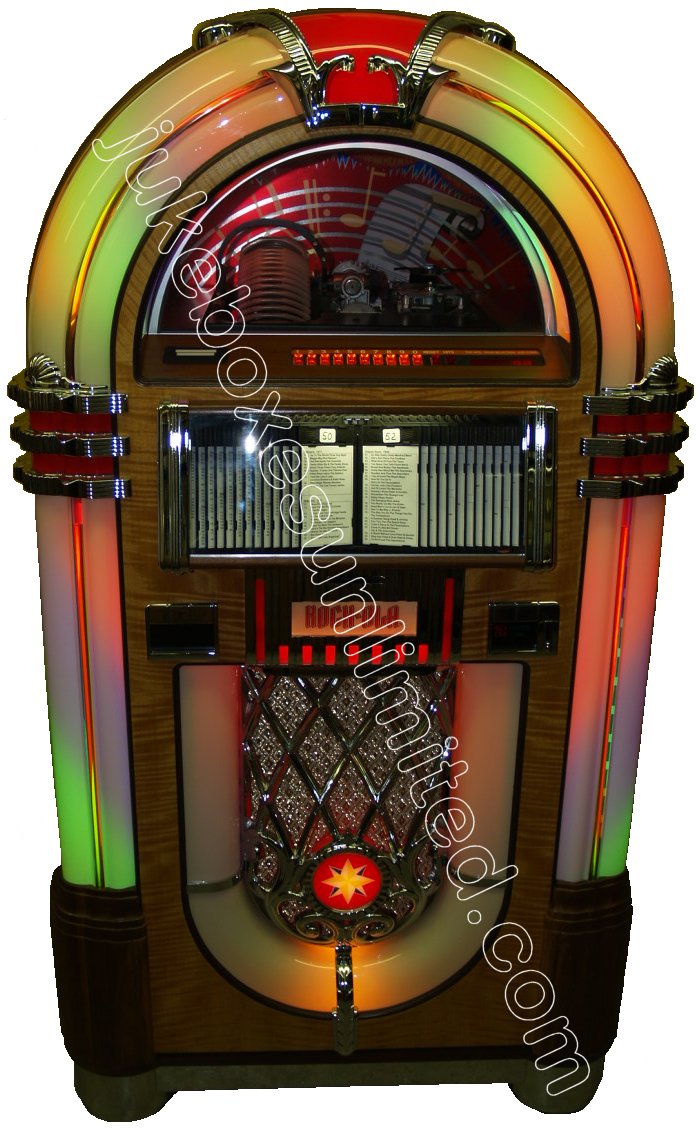 A while back I get a call from a fellow who runs a very respectable company in nearby Van Nuys. He says he's got this Rockola CD-8 Bubbler jukebox that he can only remember playing one song on since he bought it some 14 years ago. I'm curious and it's only a couple of miles away.
He meets me in his warehouse and points to it over in a corner, covered in plastic wrap and strapped to a pallet. We unwrap it and lift it off the pallet. It's beautiful, but dusty. He hands me a key that he's recently gotten from the factory in Torrance, CA.
I open it up and see that there's still a CD in the play position. He says that must be the one he's been missing all these years. Seems he got it brand new from a local pool table store. It was on the showroom floor playing at the time. He had it delivered, played part of one CD and turned it off.
Shortly afterwards he moved into another home and placed the jukebox in the back of his warehouse never to be played again. I wasn't sure about his story, but the price was right and the unit looked great.
I got it back to the shop and covered it up. Only recently did I get a chance to examine it. The insides were as dusty as the outsides with an extremely fine silt. Then I remembered he ran a wood molding company. Thus it was wood dust.
I covered the player and hit the whole machine with the compressor. Wow! It really did look brand new. But I was still curious if the fellow had only played one CD since 1995. So I punched up the code and asked the computer how many actual CDs it had played. (Keep in mind, this reading can not be cleared). It was just over 3,000 plays. It was manufactured 11-3-94.
But if you remember this was playing in the store when he bought it. Yet 3,000 plays is nothing if you consider that people who rent jukeboxes for weekend parties put 500 plays on one in a few days. We actually rent out this model ourselves through our other company, JUKEBOXES FOR RENT ̉.
So here we have a real beauty with barley any mileage on it from an era when jukebox manufacturers weren't cutting corners to save a buck. It was in it's own personal time warp waiting for me to come along and release it.
What's nice about the Rockola reproduction "Bubbler" verses the Wurlitzer "Bubbler" is that even the top section has revolving color wheels. These are glorious in the dim light of a party.
You can also burn your own CD's and play them on this jukebox.
Isn't it time you had a party?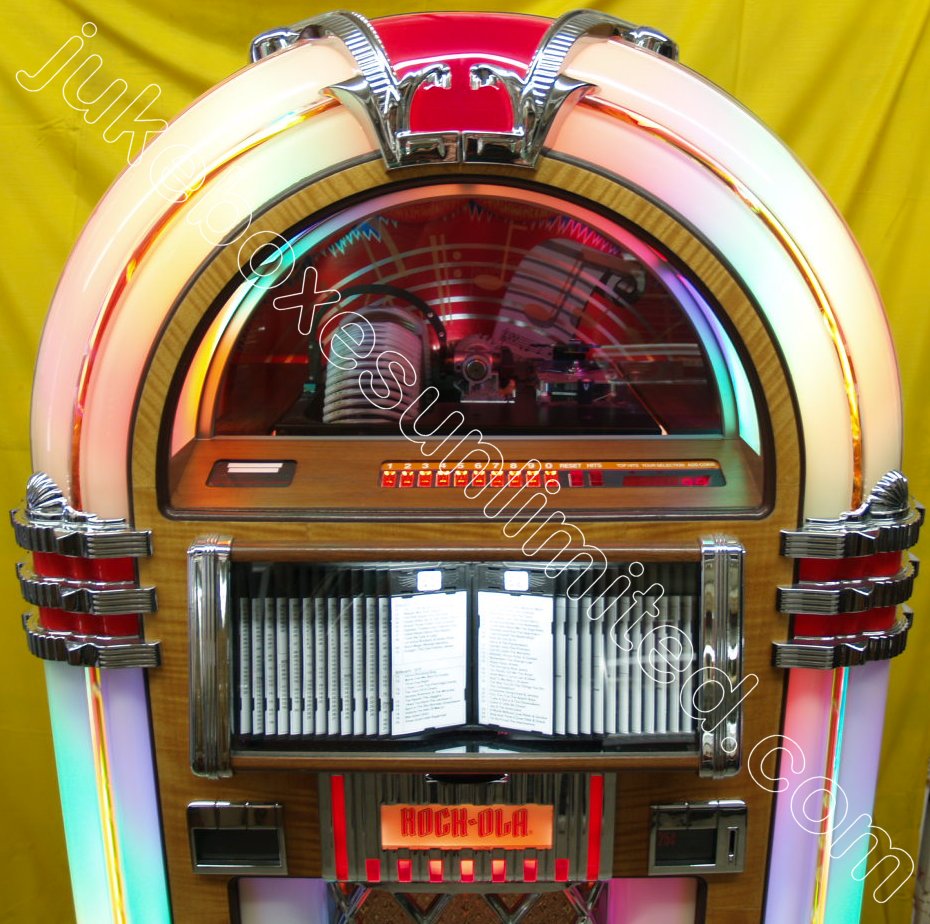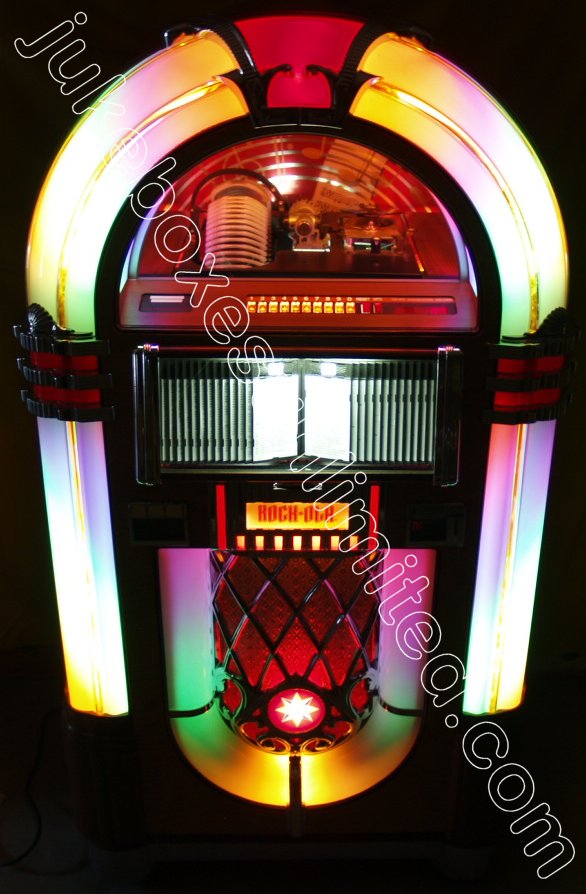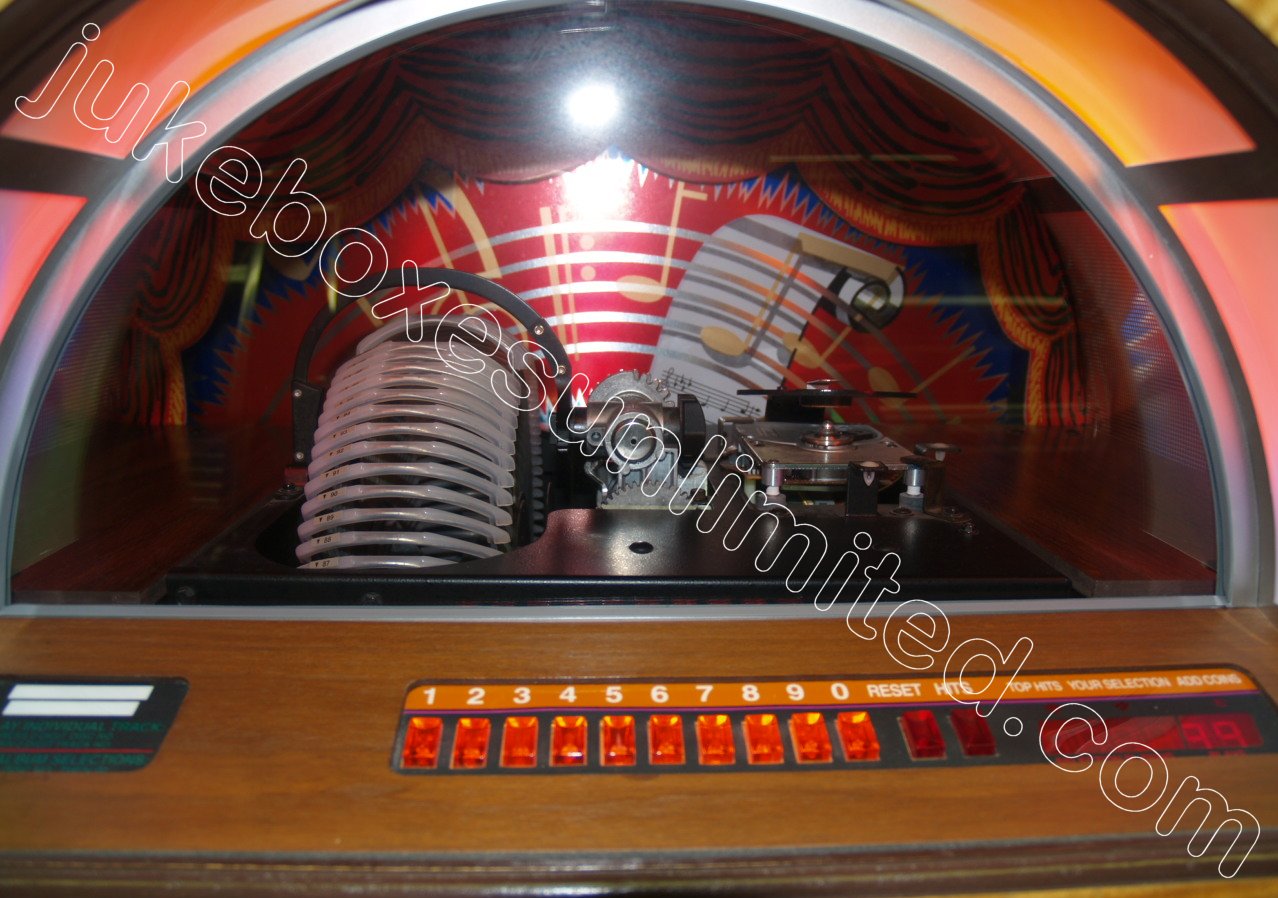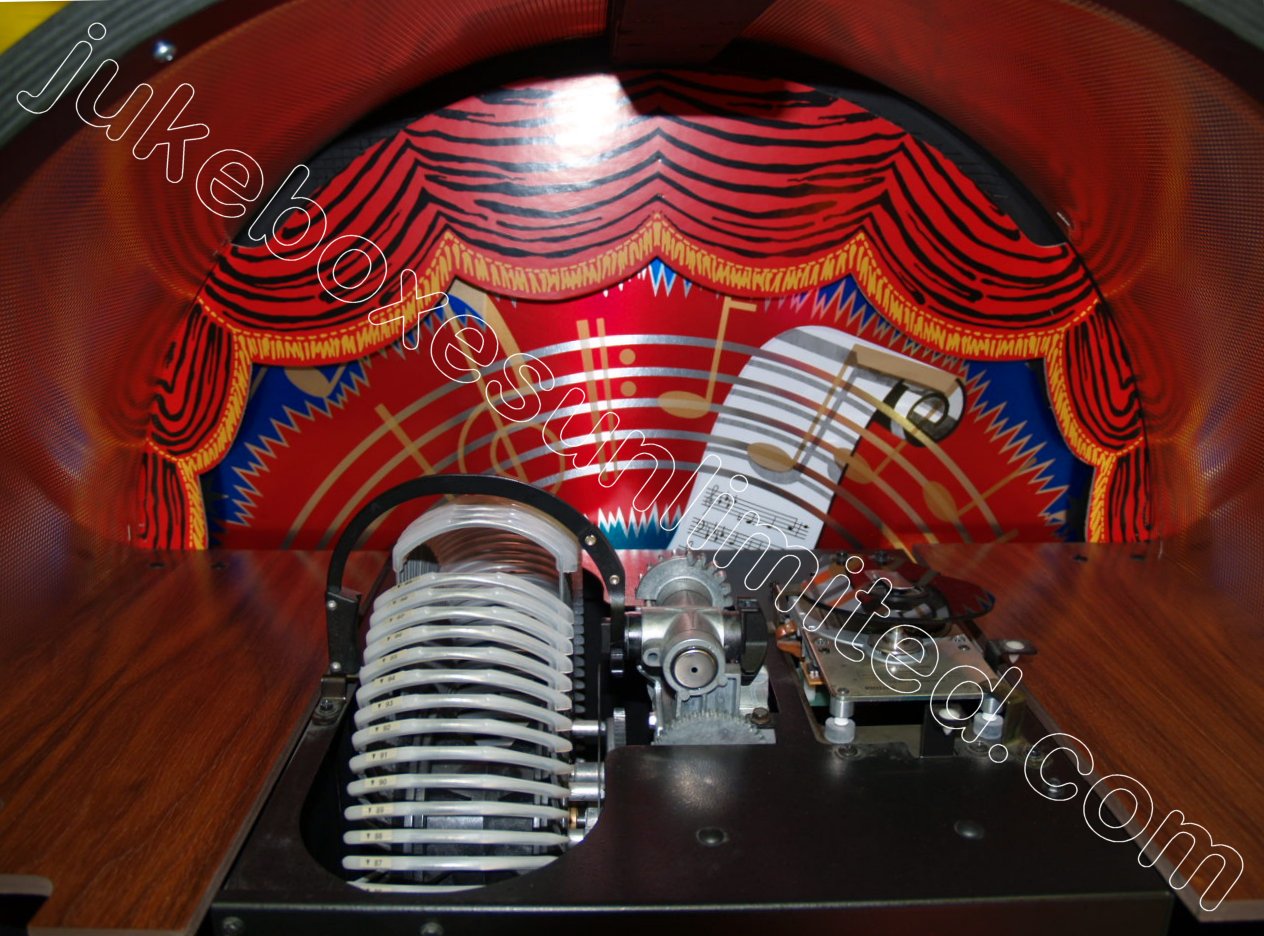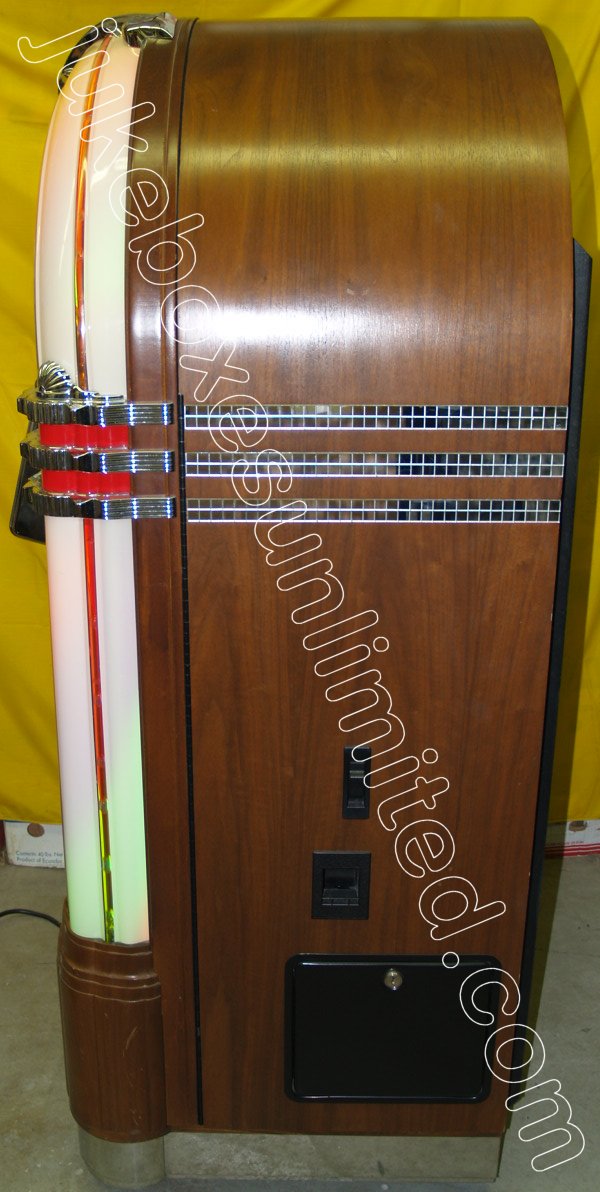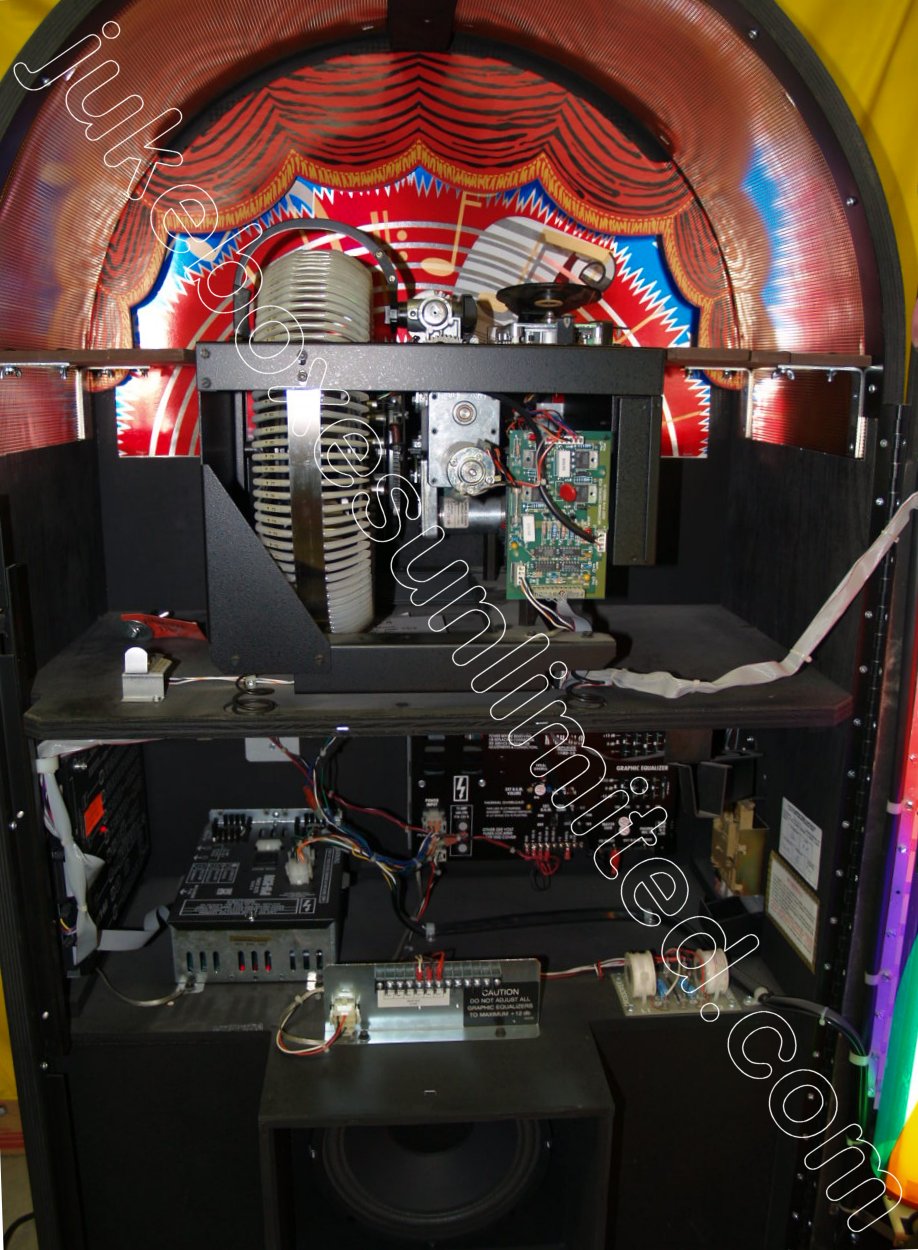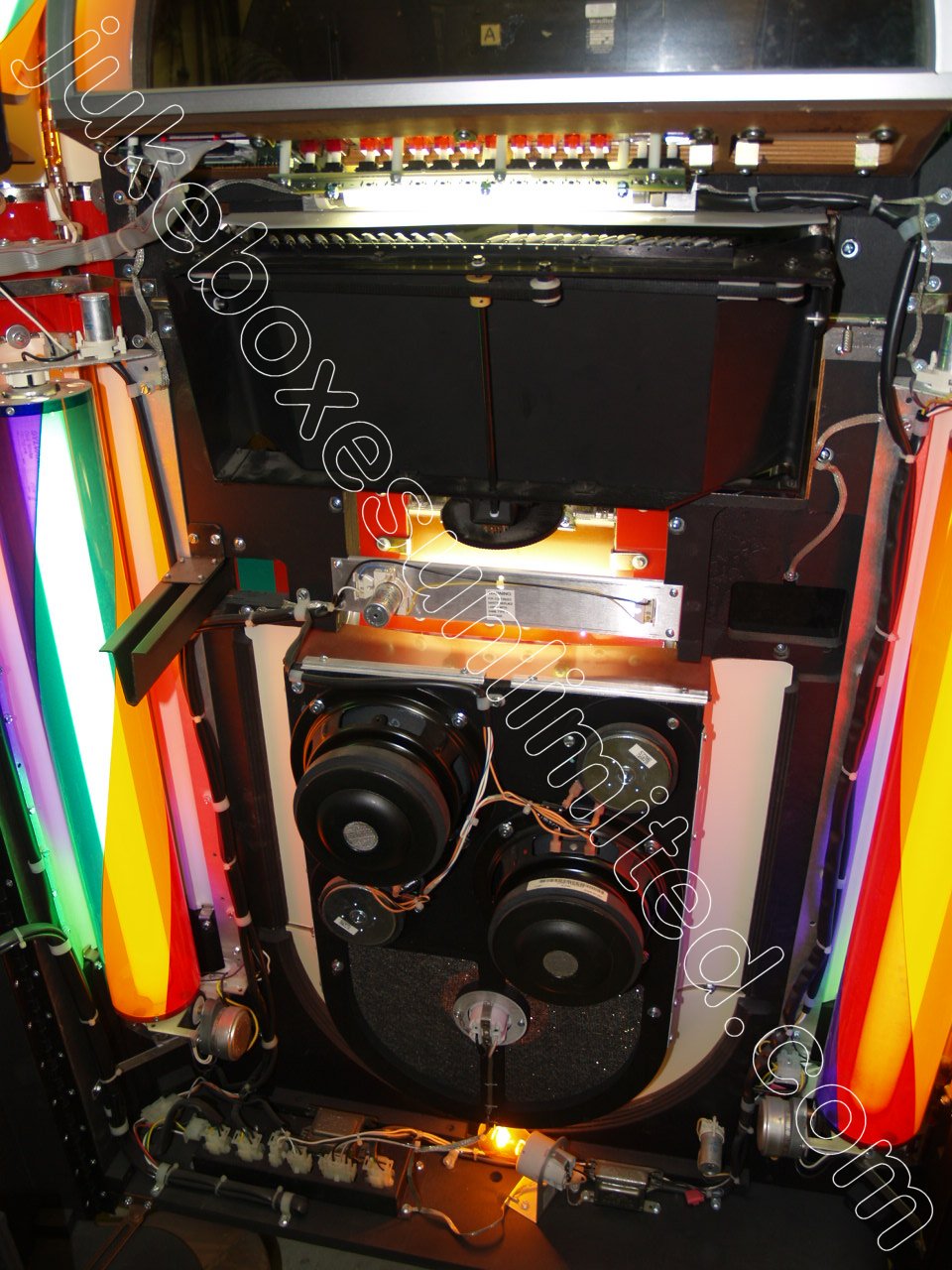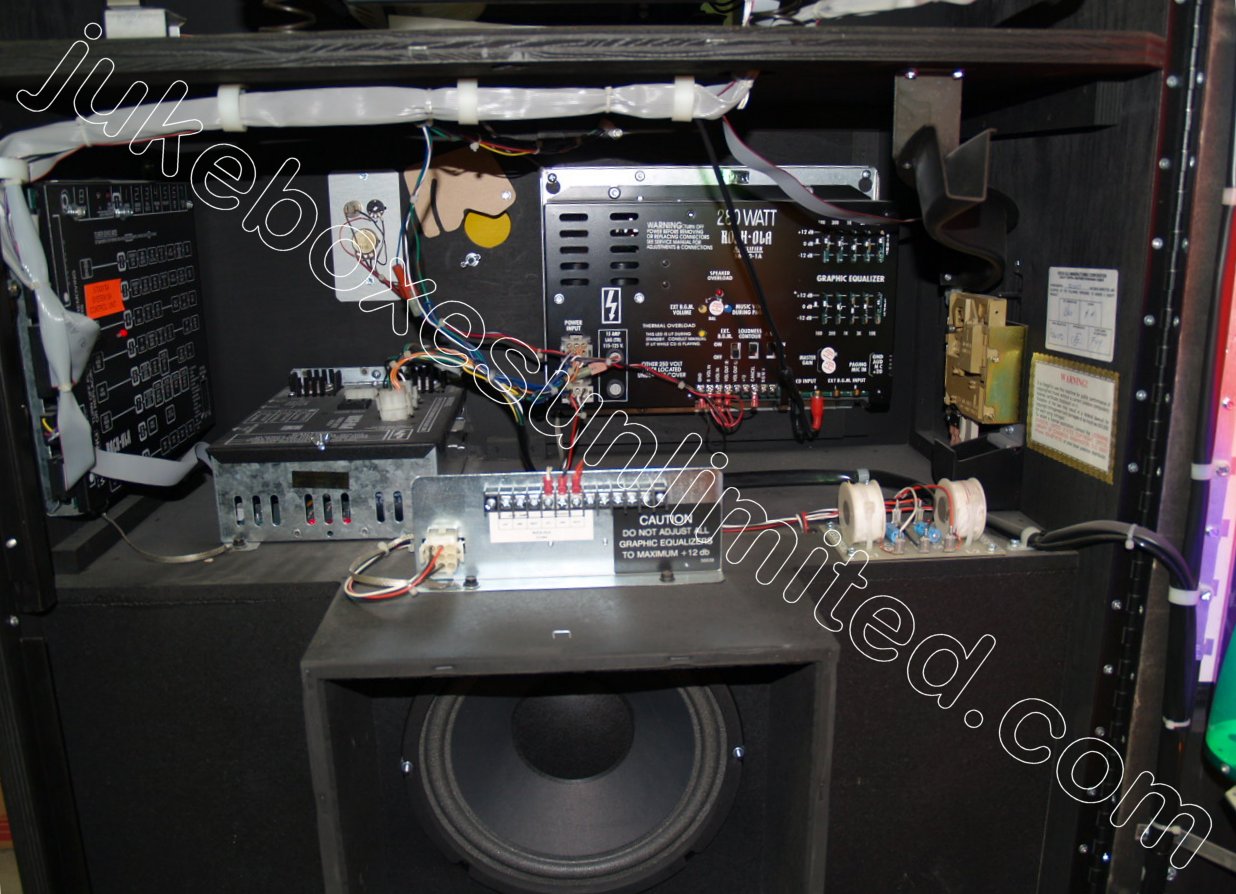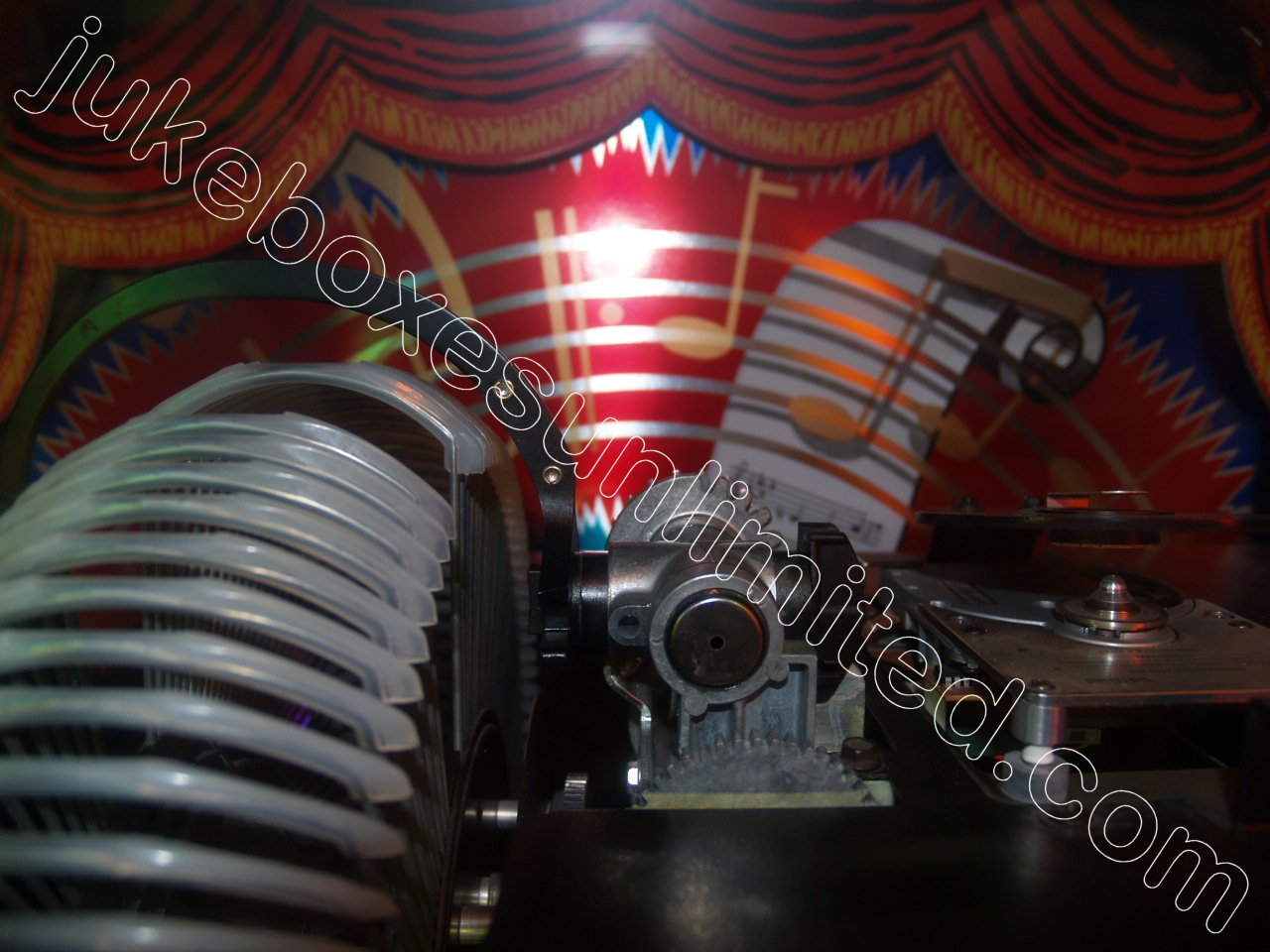 * Selection count varies with number of tracks per cd used in jukebox.

We ship worldwide and to insure proper care we crate the jukeboxes ourselves. Call us with your shipping address and we'll get you a competitive shipping/insurance quote (prices vary according to value and destination), unless you'd like to pick it up or have us deliver it in the Southern California area.
Our experience in servicing jukeboxes bought elsewhere through the Internet is that many sustain some kind of damage in transport. When you buy a jukebox from us we make sure the components inside are properly secured. In some cases we can send you detailed photos and instructions on how to unpack the unit and get it up and running.

"We only sell quality reconditioned jukeboxes that we'll be happy to service in the future.
This we've done since 1971."



If you're interested in any of our other jukeboxes call us at:
1-818-366-9400, 10AM-6PM P.S.T. Mon.-Sat. or e-mail us: Info@JukeboxesUnlimited.com.

For jukebox rental information in the Los Angeles area visit Jukeboxes For Rent ®.