JUKEBOXES UNLIMITED.com®
Established 1971
Los Angeles, CA 91394
1-818-366-9400

This jukebox has been professionally rebuilt/restored
and comes with a full one year parts warranty.

We ship worldwide.


1970 Rockola
45 - RPM Jukebox
Model "443"
100 Selections
SOLD!
Hitting the shores of New Jersey.

The ACTUAL jukebox featured in this Bud Light NFL commercial.
You know how fans will collect anything related to their favorite celebrities or consumer products like cars, sodas or whatever? Well, you're gonna love this. We SOLD! the ACTUAL jukebox featured in the sports bar in the current BUD LIGHT NFL commercial with the guy wearing a Seahawk's T-shirt.
We had rented it to a Los Angeles video production company for use in a Bud Light NFL commercial, a part of Budweiser's "It's Only Weird If It Doesn't Work" ad campaign. The ads depict the lengths to which fans go to help their teams win. #UpForWhatever

Direct link to the video here: http://www.ispot.tv/ad/76B4/bud-light-jukebox (which they now have set to private.)
Many of our jukeboxes have become "celebrities" in their own right such as the one used on Marlboro displays, but this might be the biggest yet.
You can't get much bigger than the NFL and Bud Light.
On its own, this colorful little 1970 Rockola is one sweet jukebox. It's STEREO, it's loud and it's great sounding. We've rebuilt it to work like new.
In the 1980's we sold hundreds of these units and they're still out there making music in homes today.
We fill it with hit 45s including the tune the jukebox keeps playing in the commercial AND provided documents that prove that it is what we say it is.
Anybody can own beer signs, banners, clothing or all kinds of common products related to
Budweiser, but only one person in the world now owns the "official" Bud Light NFL - "Jukebox".
Talk about bragging rights! And it entertains as well.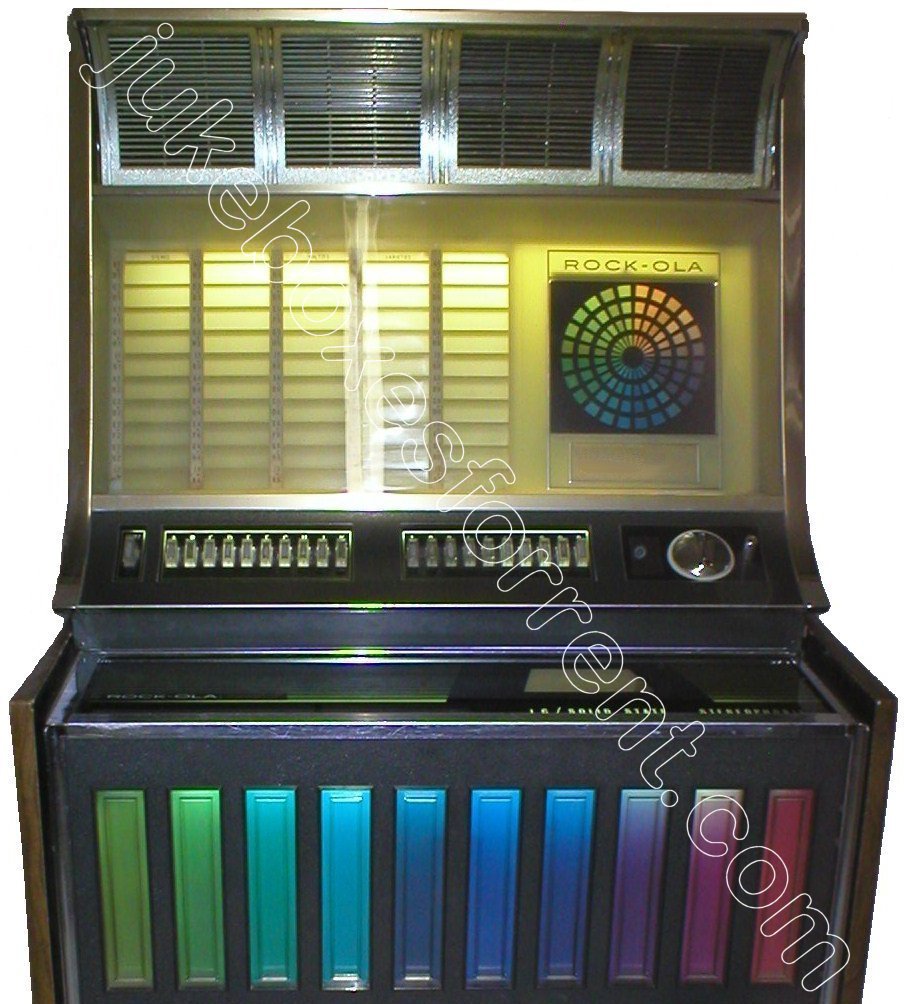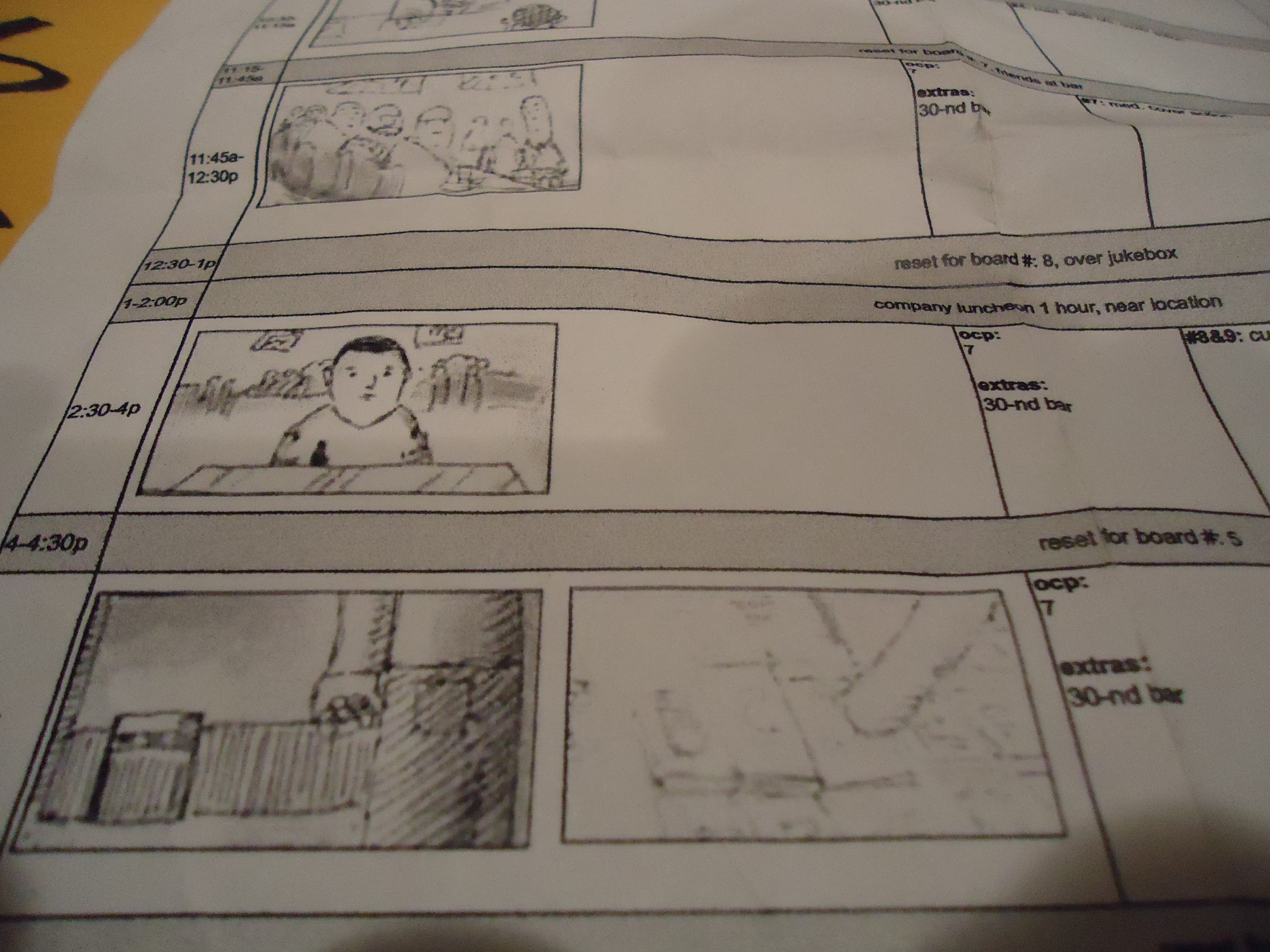 Included is a copy of the script supervisor's storyboard and shooting schedule.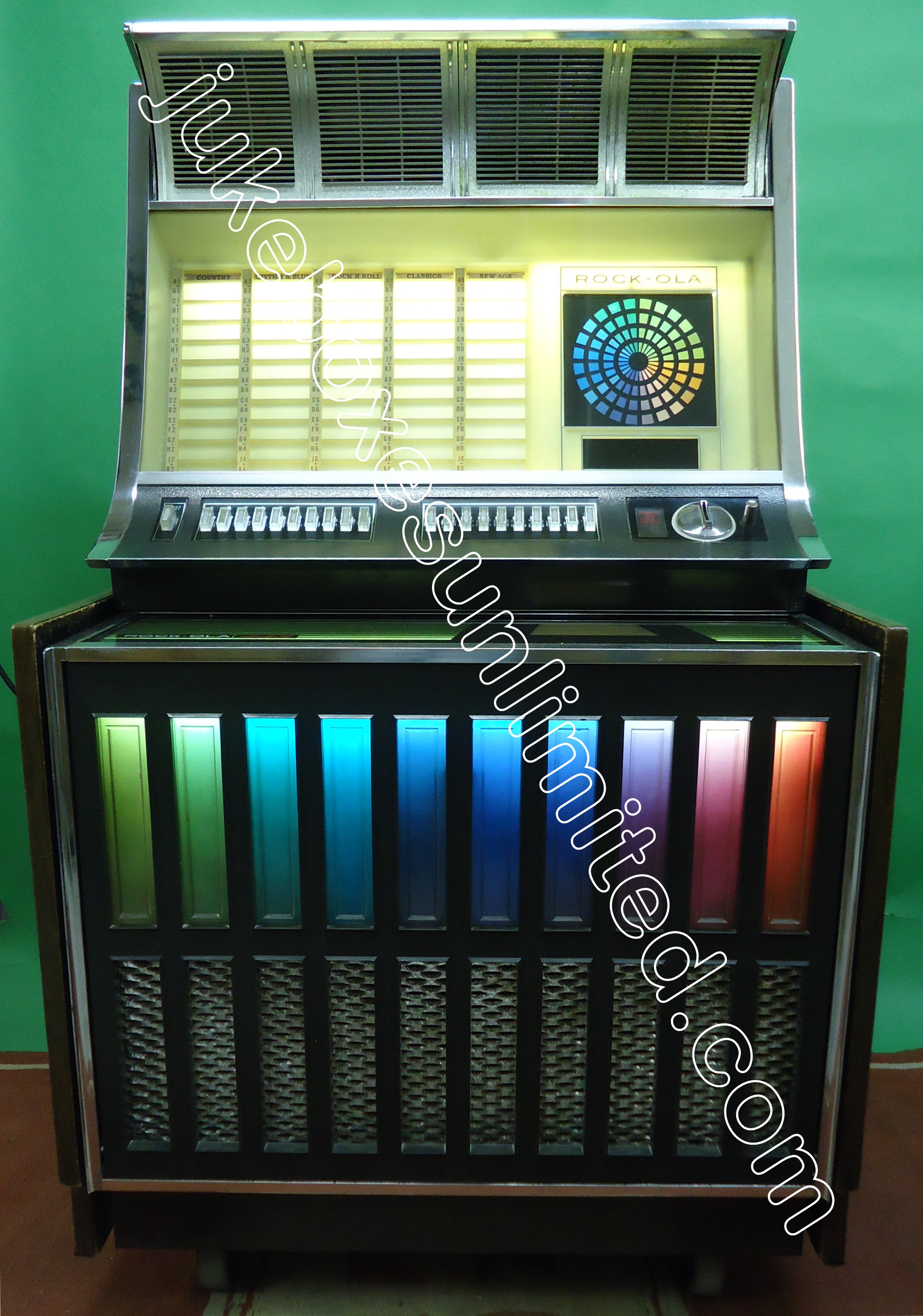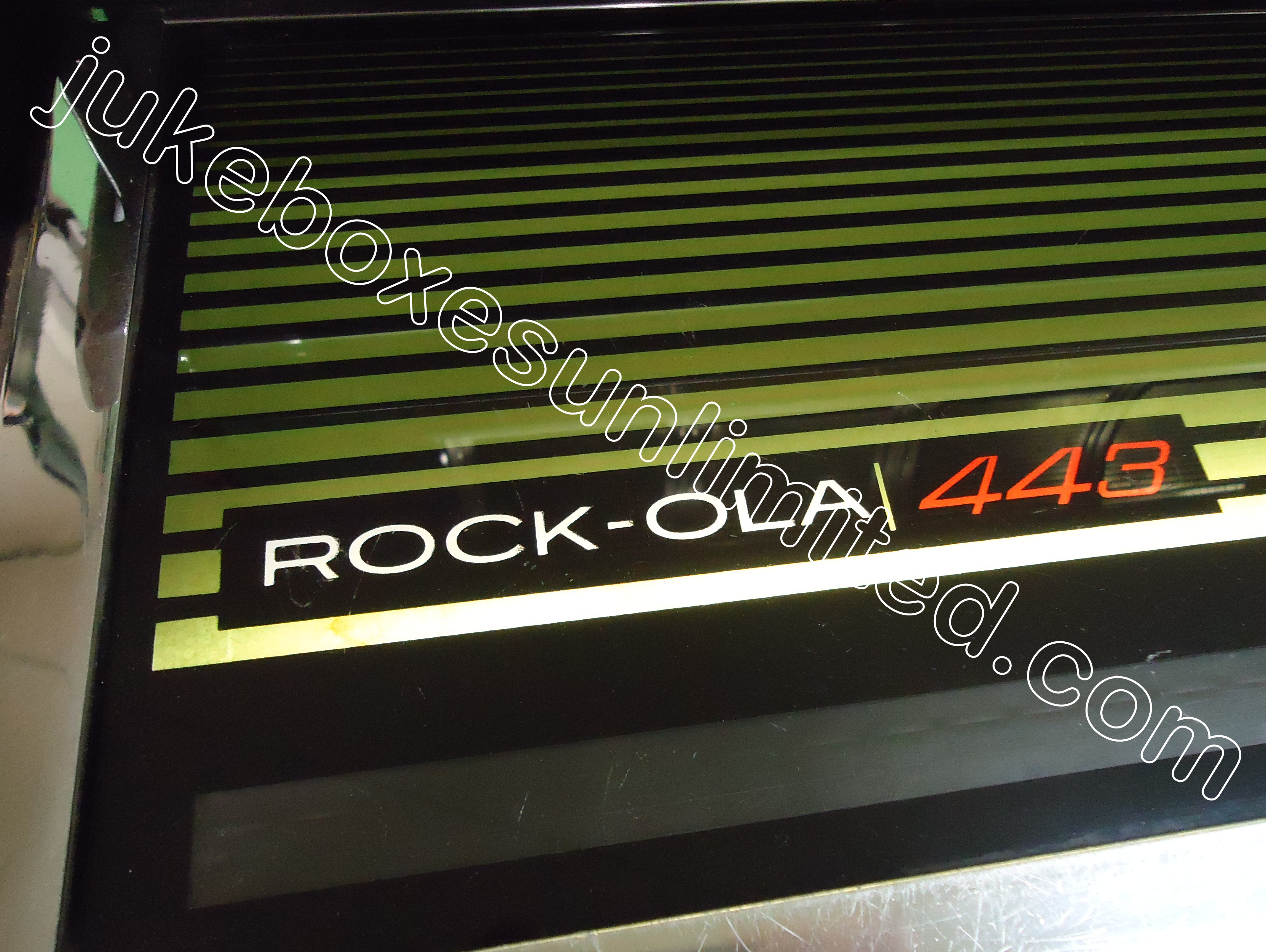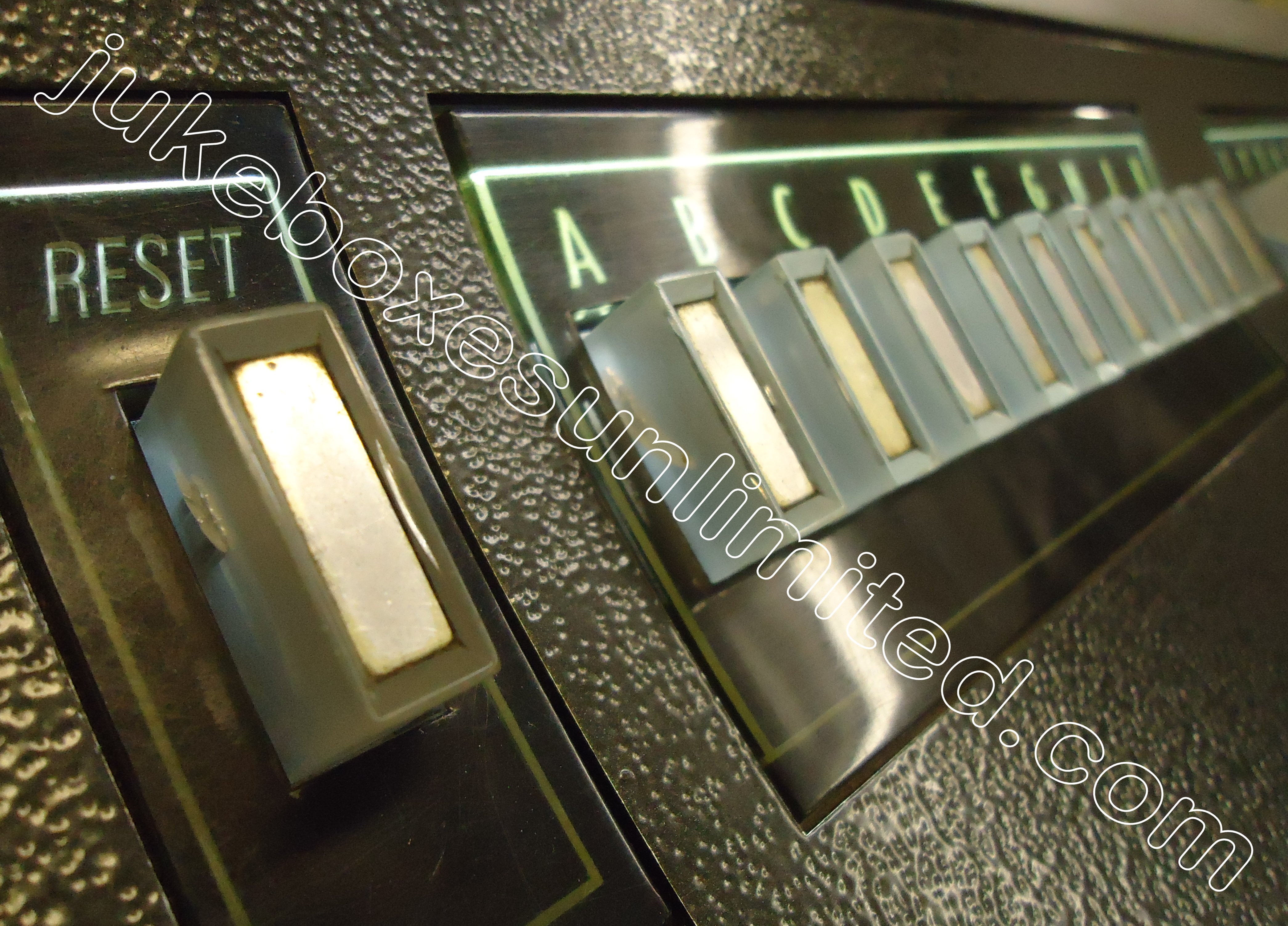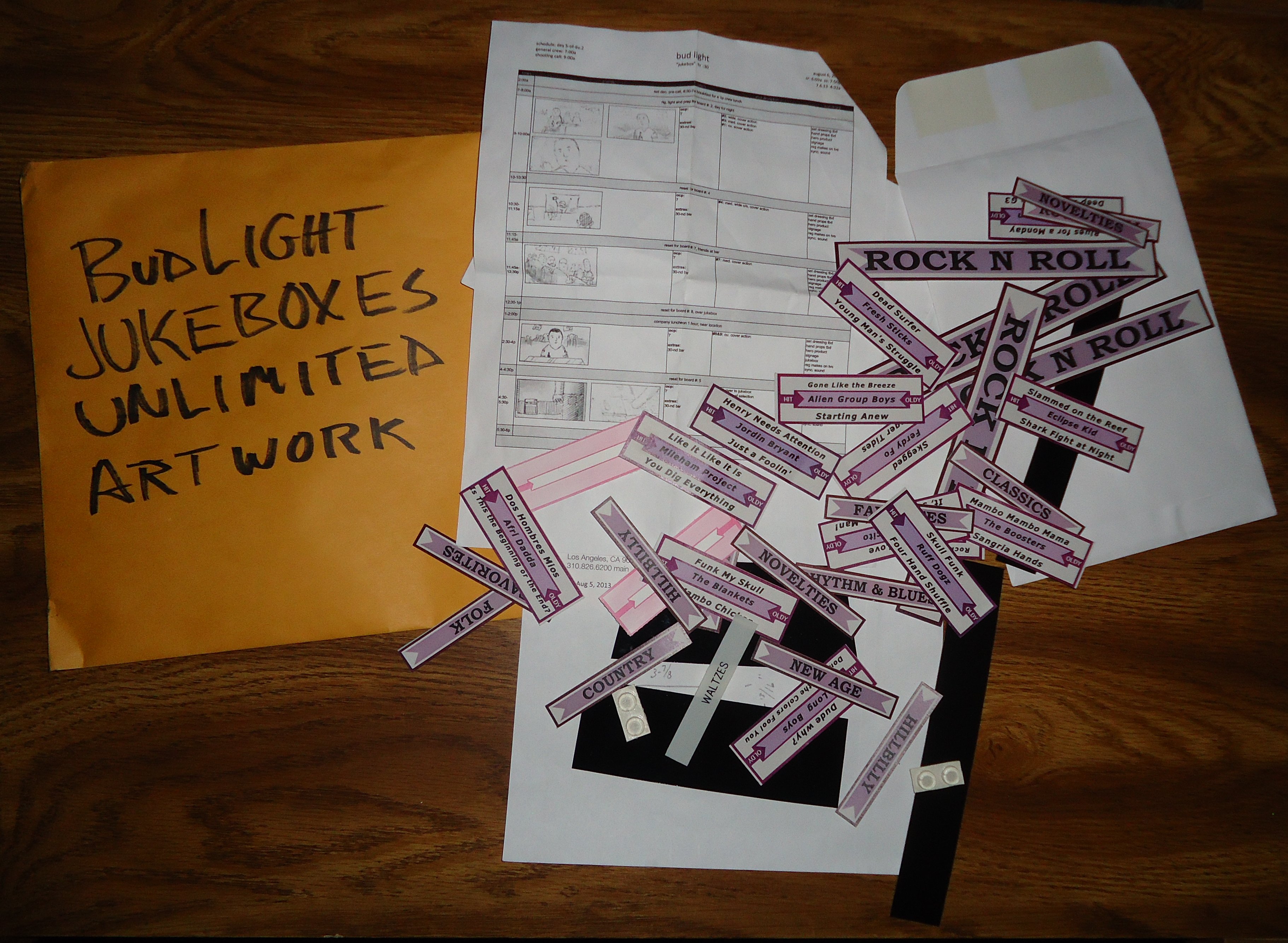 Also included, items custom made by the production company art department used on the jukebox.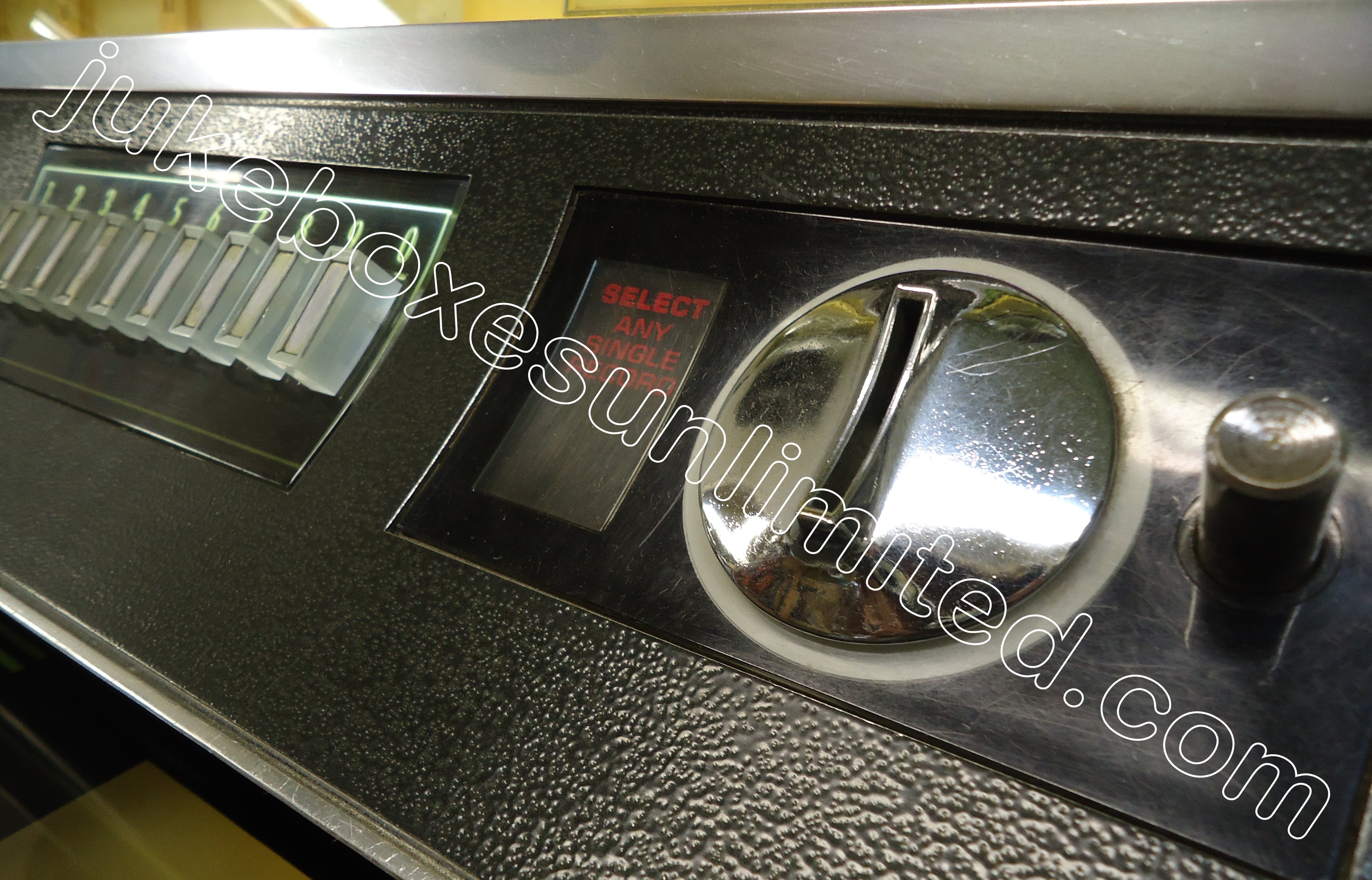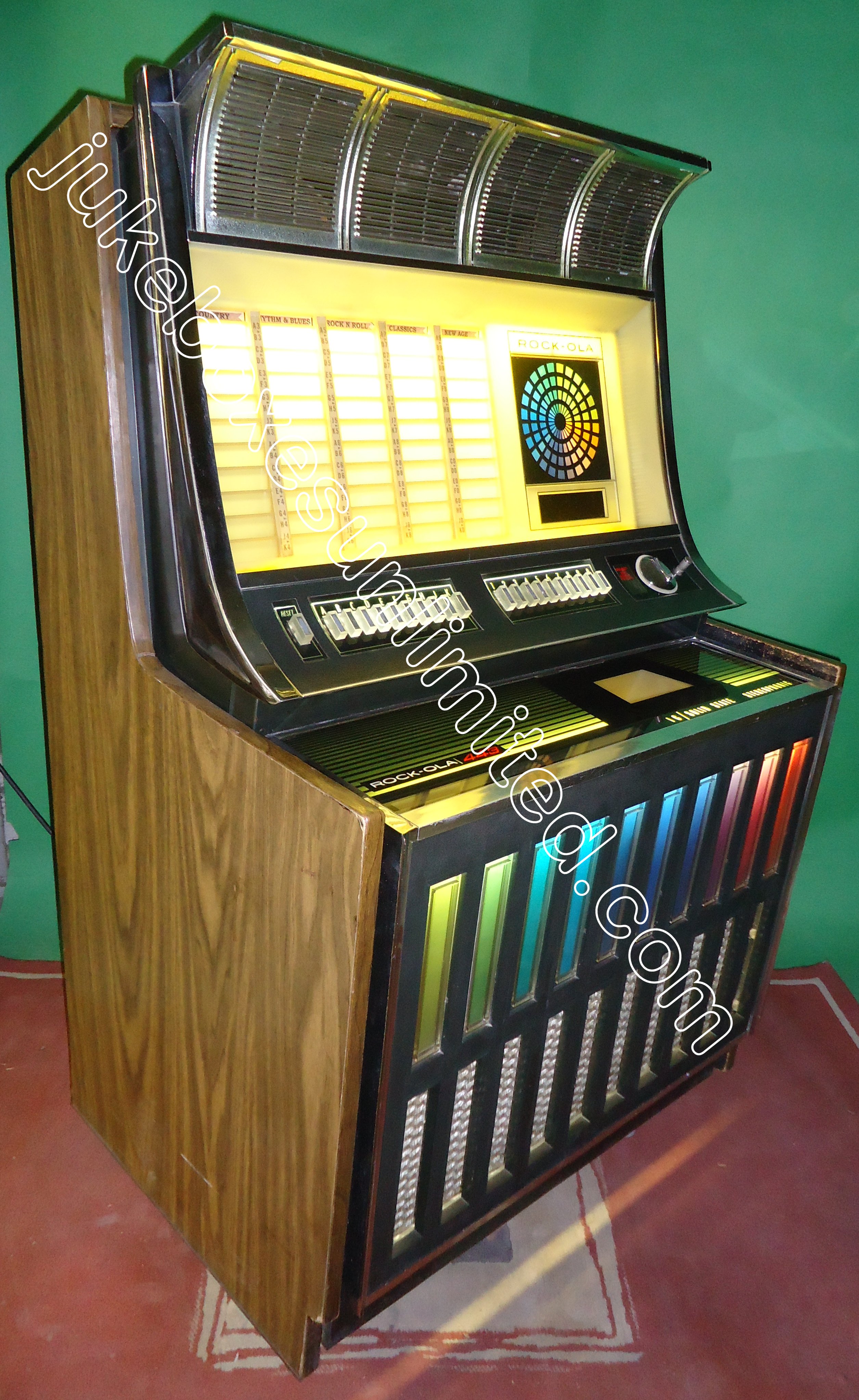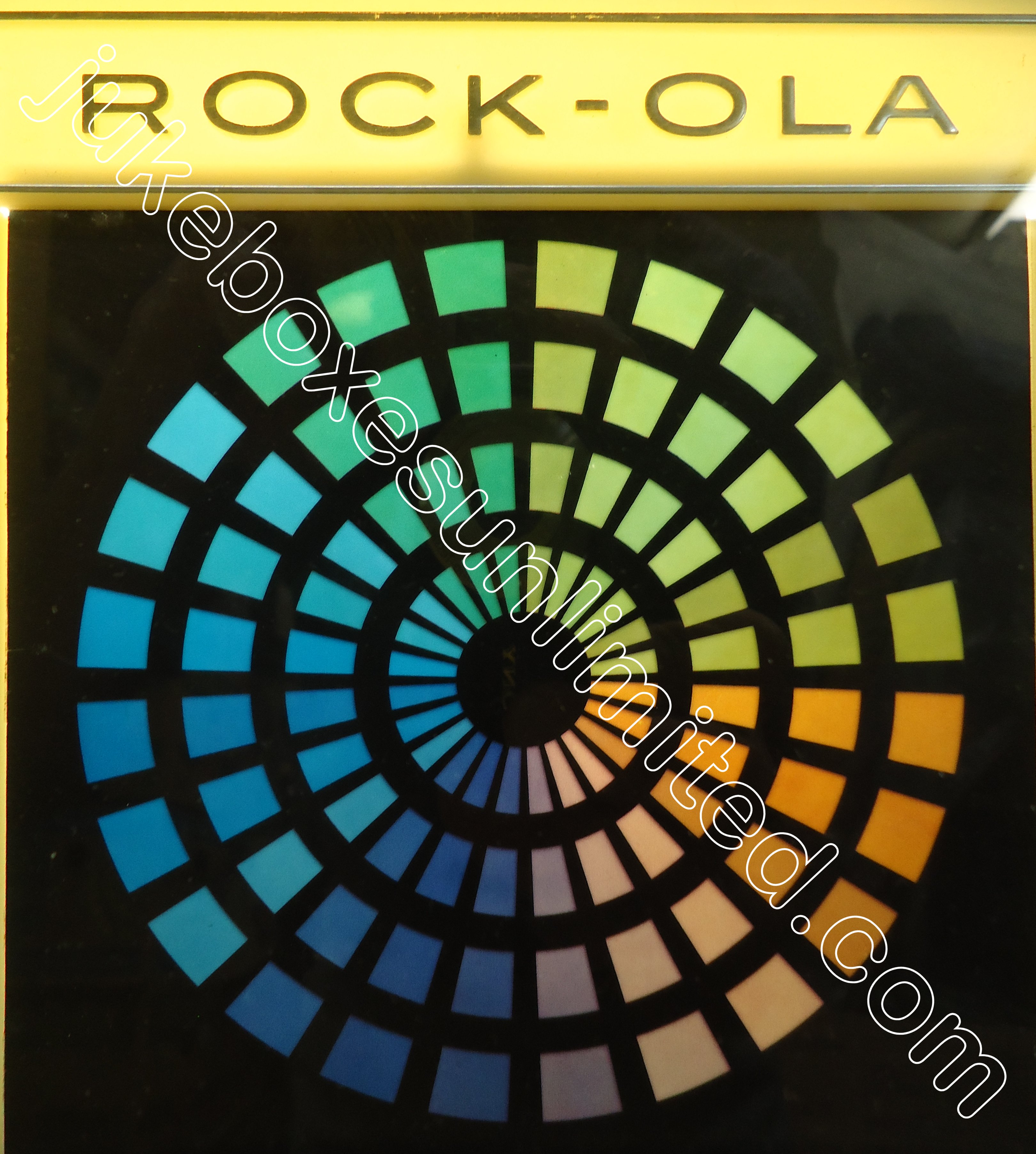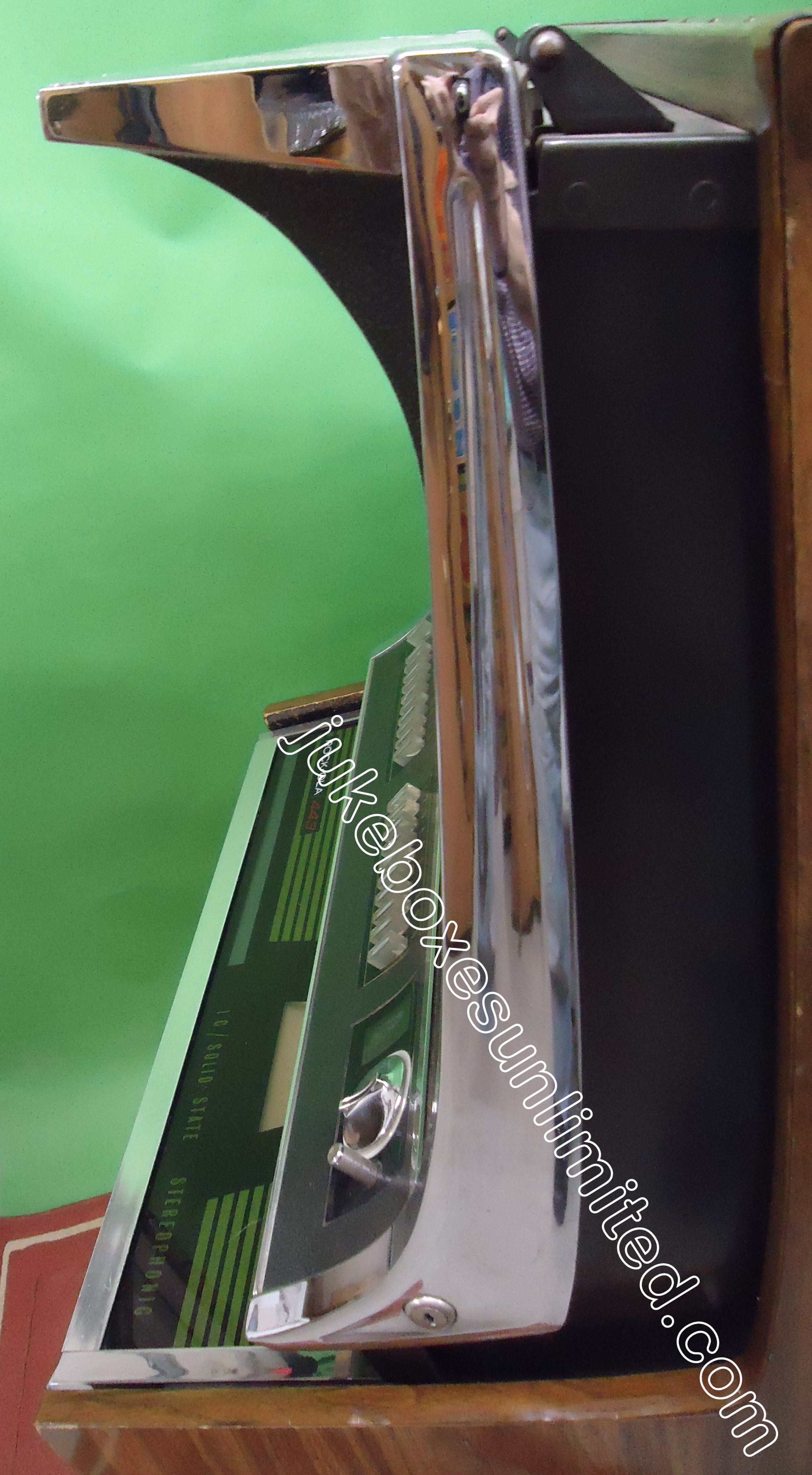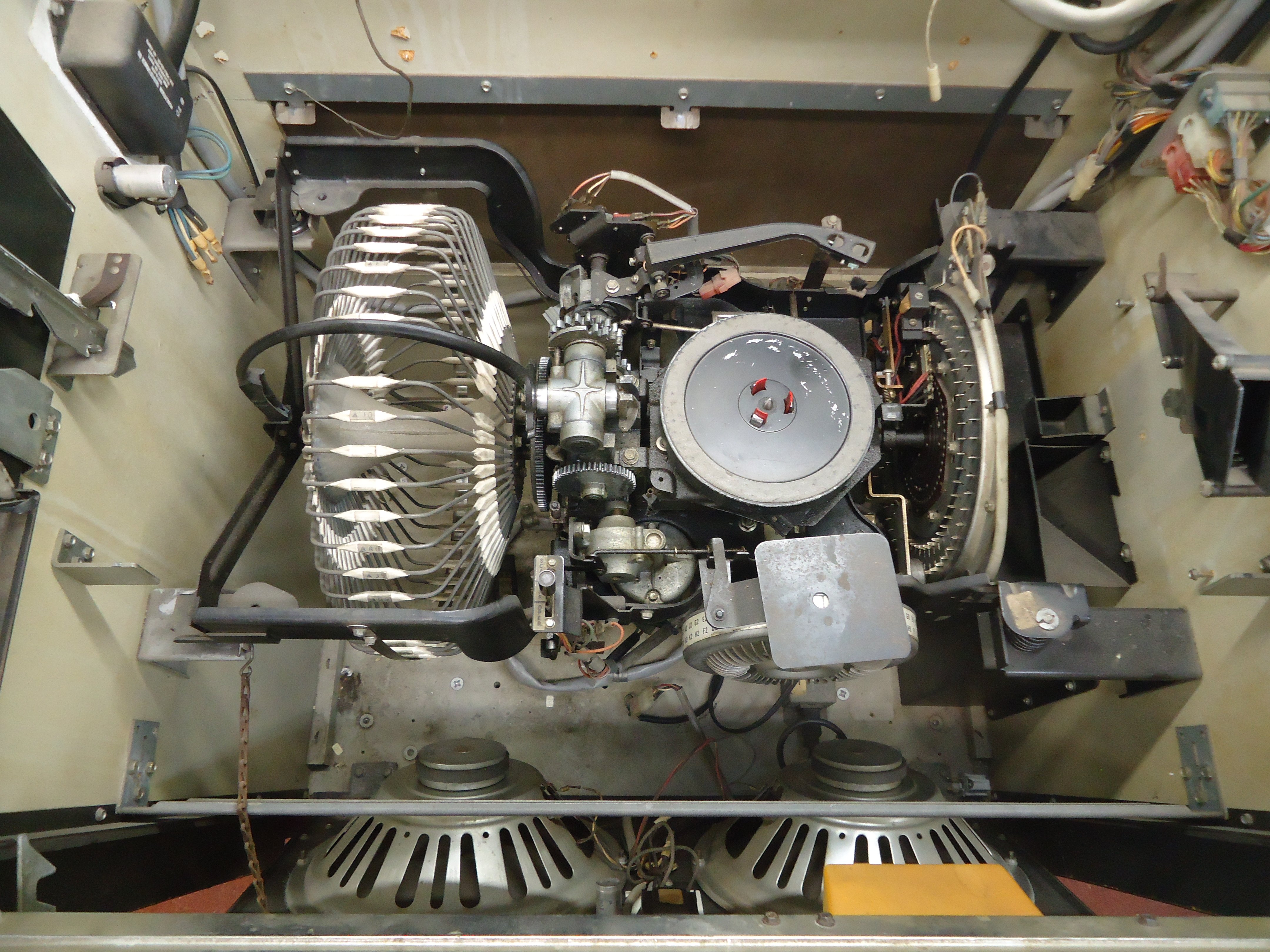 We ship worldwide and to insure proper care we crate the jukeboxes ourselves. Call us with your shipping address and we'll get you a competitive shipping/insurance quote (prices vary according to value and destination), unless you'd like to pick it up or have us deliver it in the Southern California area.
Our experience in servicing jukeboxes bought elsewhere through the Internet is that many sustain some kind of damage in transport. When you buy a jukebox from us we make sure the components inside are properly secured. In some cases we can send you detailed photos and instructions on how to unpack the unit and get it up and running.

"We only sell quality reconditioned jukeboxes that we'll be happy to service in the future.
This we've done since 1971."



If you're interested in this jukebox or any of our other products just e-mail us at: Info@JukeboxesUnlimited.com.

For jukebox rental information in the Los Angeles area visit Jukeboxes For Rent ®.