Established 1971
Los Angeles, CA 91394
1-818-366-9400

All of our jukeboxes have been professionally reconditioned
and come with a full one year parts warranty,
excluding transportation.

We ship worldwide.


1967 Rockola
45 & 33 1/3 - RPM Jukebox
Model "437"
"Ultra"
160 to 480 Selections
SOLD!
In the lobby of the Hotel Garden Palace in Saitama, Japan.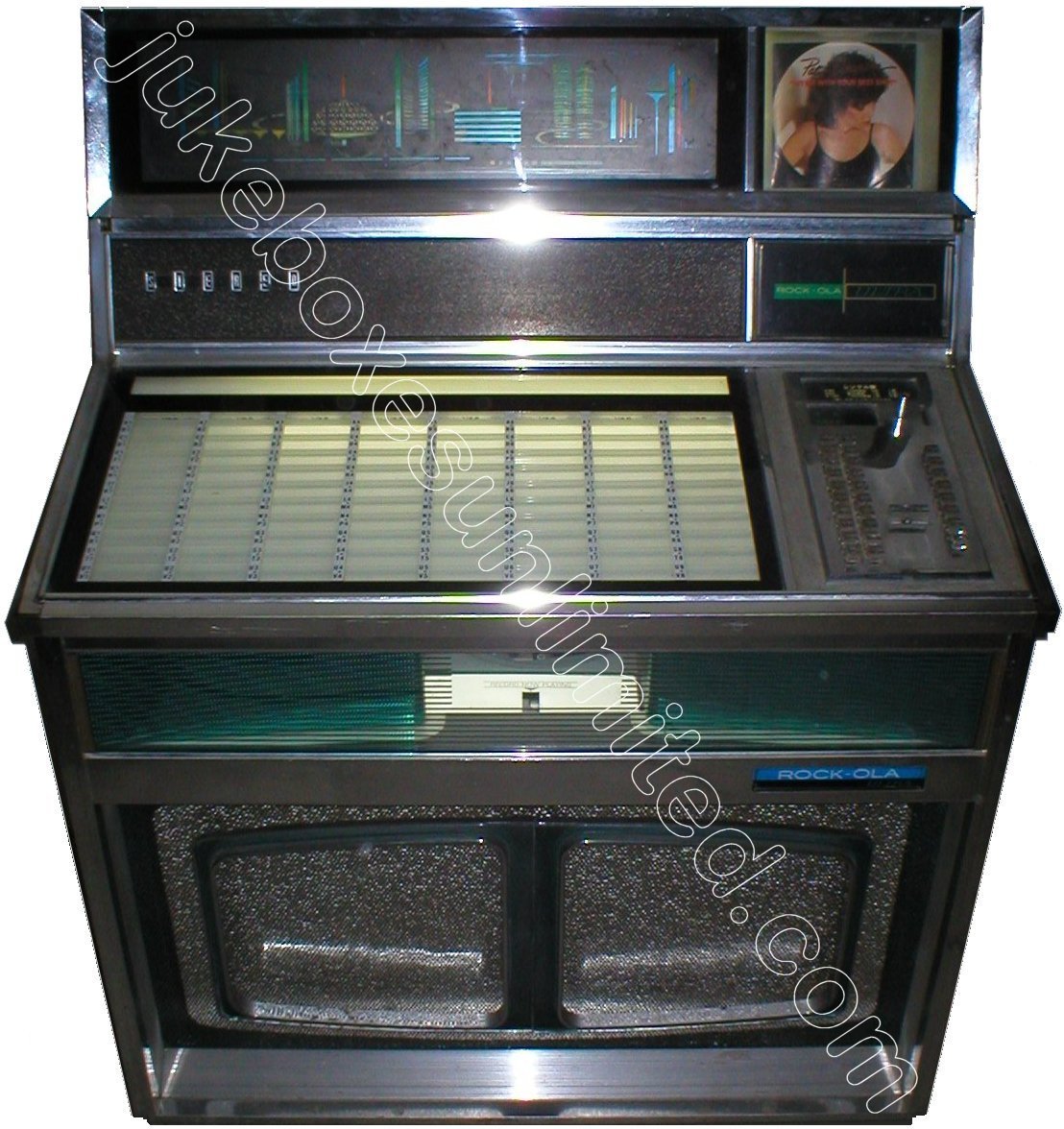 During the 1980's we had an arrangement with the world's largest jukebox operator, SEGA Corporation/Japan. They had 100 mechanics working 24/7 refurbishing jukeboxes to supply our Los Angeles retail stores. JUKEBOXES UNLIMITED ® was selling 850 to 900 jukeboxes per year to homes in Southern California.
This is the only one of this model we ever had and was sold for a very reasonable price at that time. Twenty years later the original buyer traded it in for a CD jukebox. It went to the back of the warehouse and sat there until recently when someone asked about it.
We pulled it out and began the refurbishing process. It became quite obvious that the juke had endured very little use in those years. The more we got into it, the more we realized that this is one very nifty jukebox.
It might not be a Wurlitzer "Bubbler" or Seeburg "Happy Days" model, but it does have some cool things going for it. First off it has a very cool speaker "Grill" made of steel. (Might be sturdier than the one on your car). Looks like an old '56 Oldsmobile coming at you.
Next it has this slowly revolving scene up on the top portion. This brings back memories of those light up Hamm's beer signs of the '70s where the campsite and lake moved slowly past. (Made you think you had too much to drink already).
On this the scene is of a future metropolis where towering buildings and aerial railways filled the landscape. Lights flicker and spheres pulse with the beat of the city. It's mesmerizing … and too cool!
Besides those fun things, this one also plays Compact 33's or Little LP's that hold 6 tunes per disc in Stereo. With its 80 records, that's 480 sweet songs. They don't make these records anymore, but you can find them on the "net".
It didn't take much to clean this beauty up and boy does it shine now. Parts that would normally be dull or faded look like new. This is a "clean machine" if there ever was one.
Its wide cabinet allows the ample amplifier to produce terrific Stereo separation. The two 12" woofers on the bottom put out the thumping you want from a "juke" and the mids and highs come out up top after being sorted out through an efficient crossover network.
This is the first model to be equipped with the great sounding, rugged, dependable Shure M-44 cartridge. This cartridge was used right up until Rockola began building CD jukes in the late '80s.
If you want an extremely clean, dependable, simple, loud, great sounding, "cool" looking jukebox, this baby is for you. Considering that we've sold more than 15,000 and this is the only one we've ever had, might make this a bit of a rarity … you think?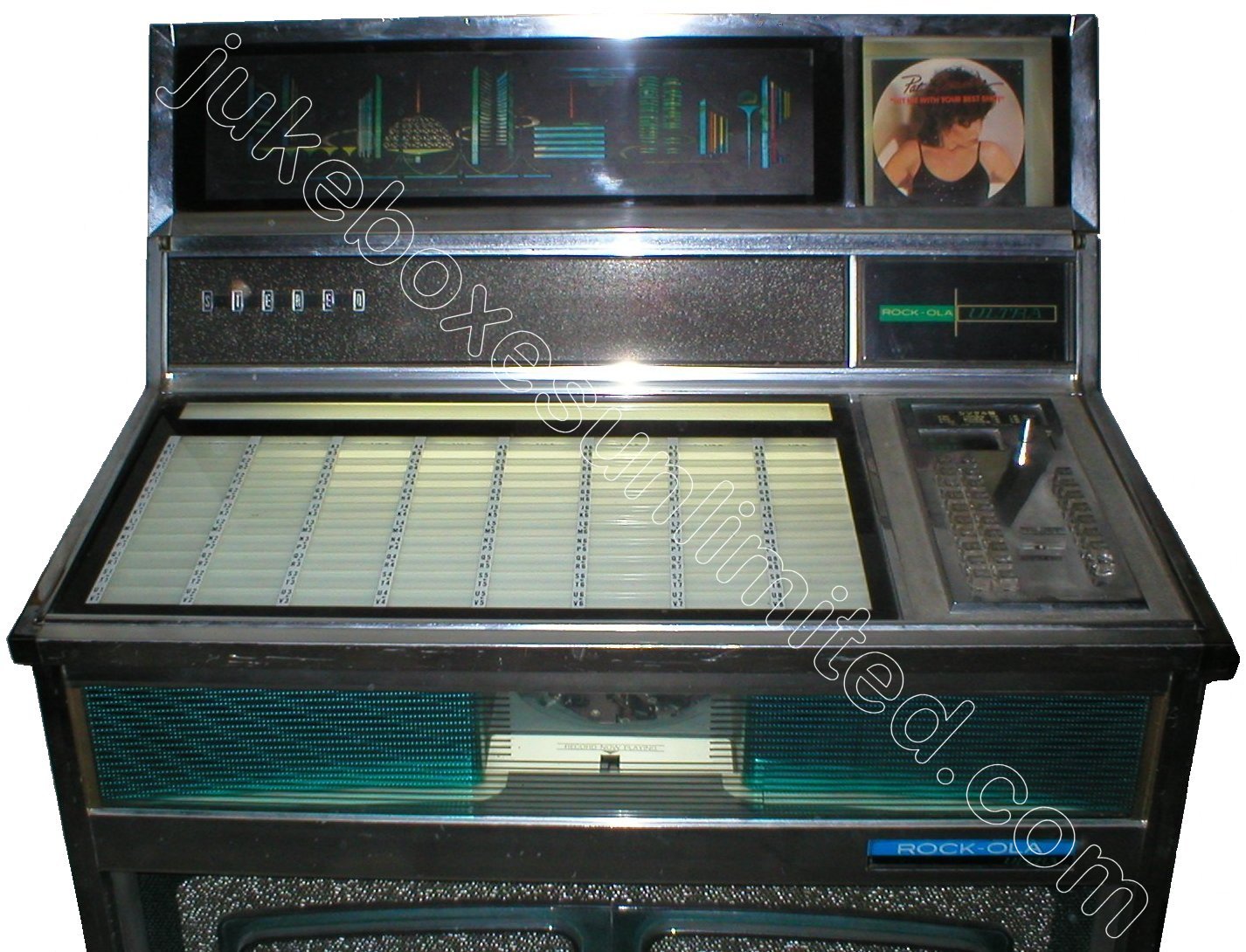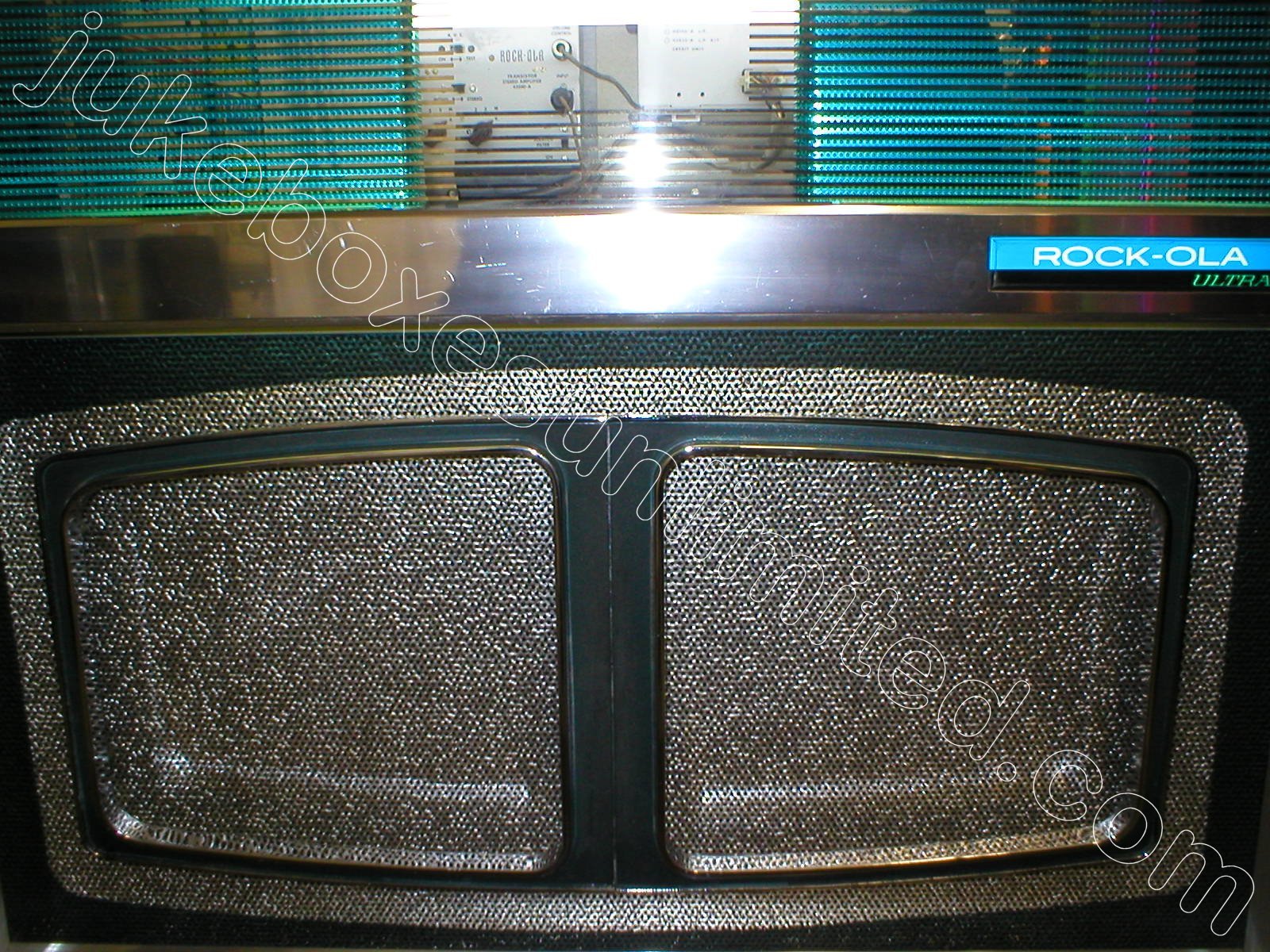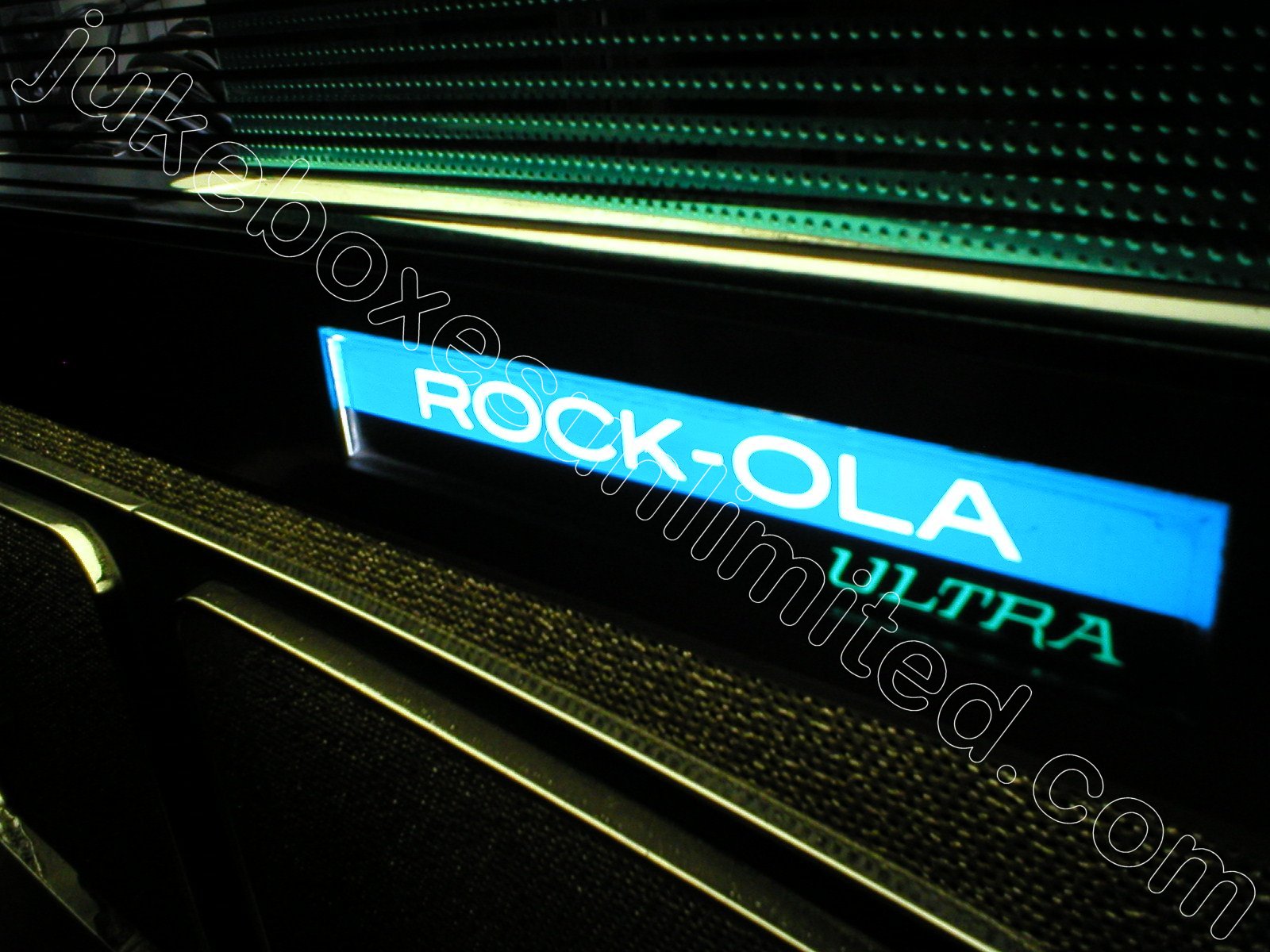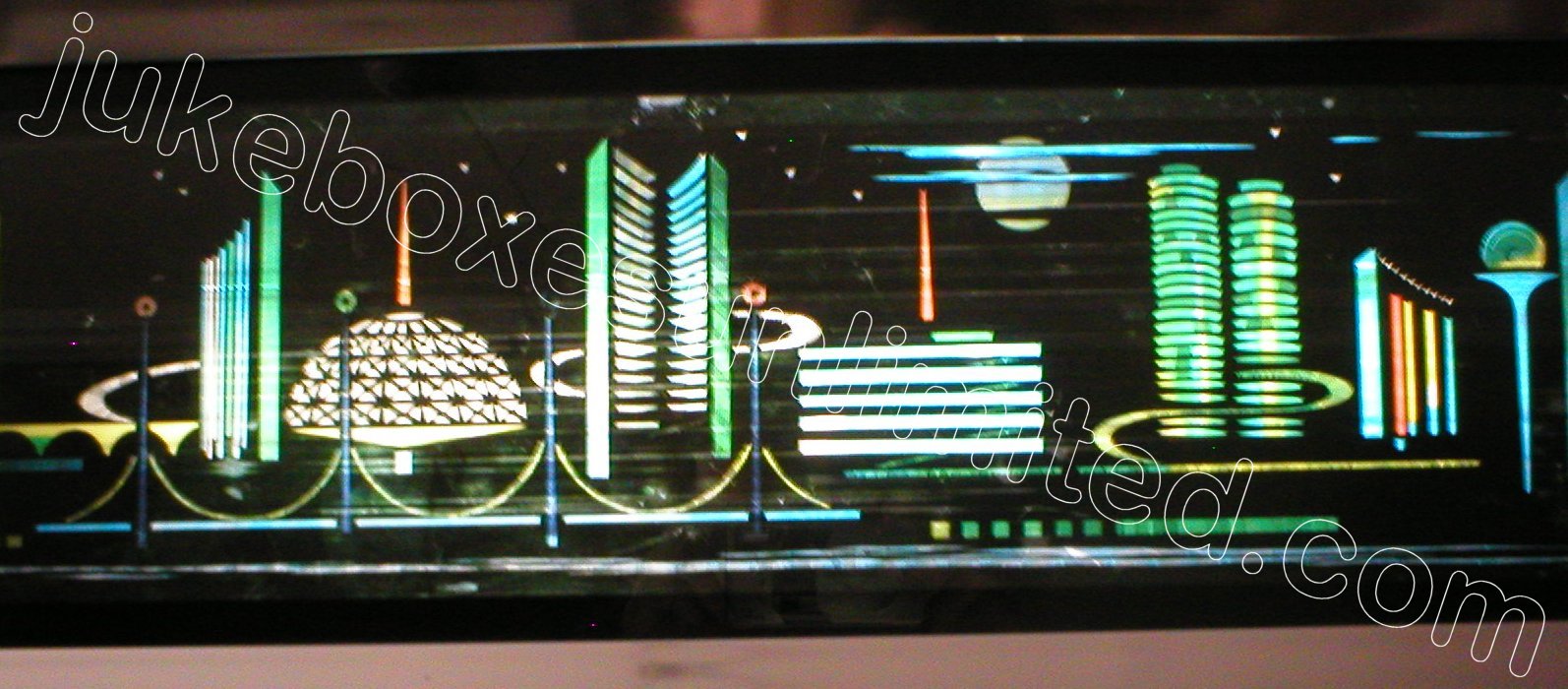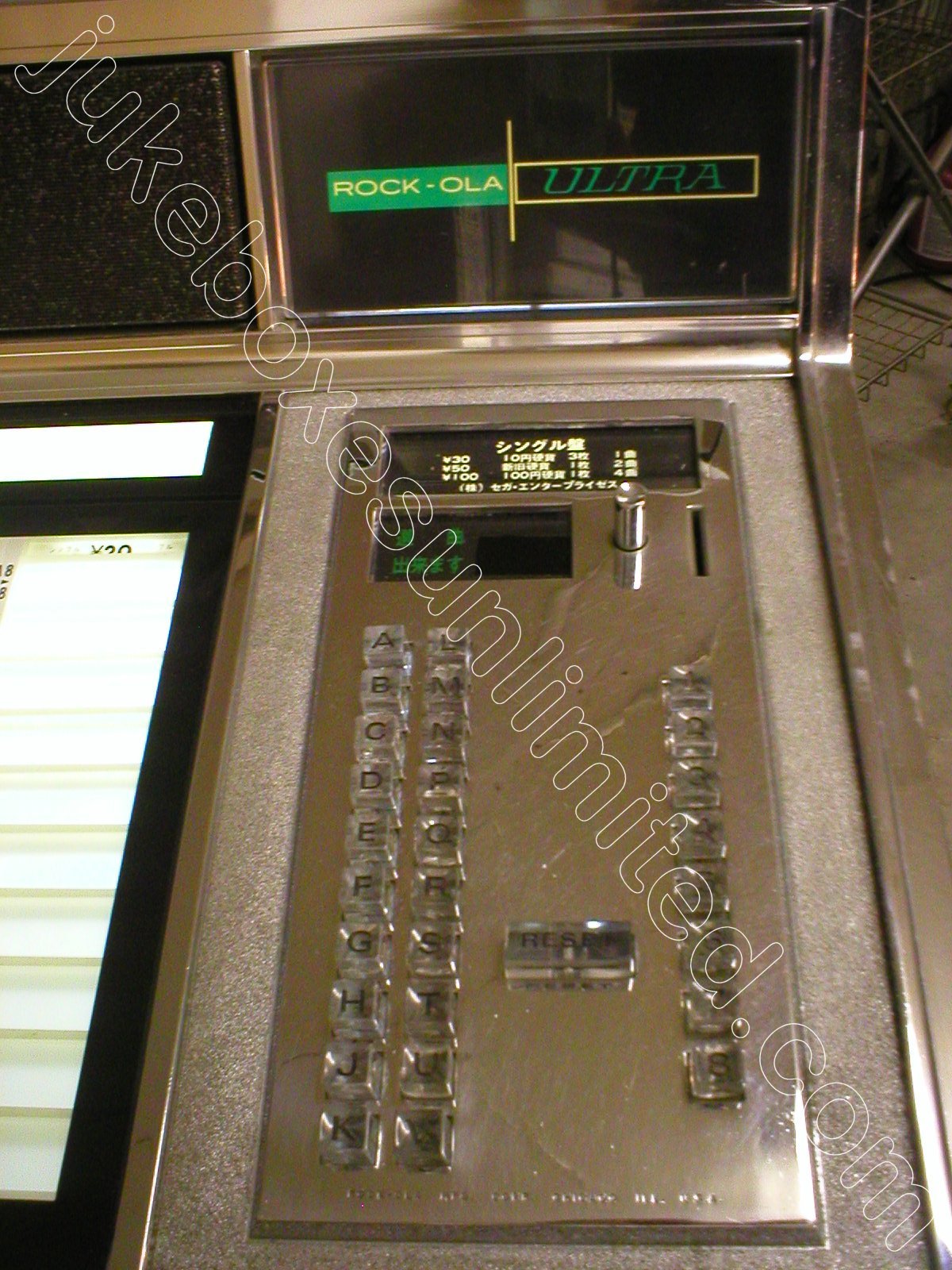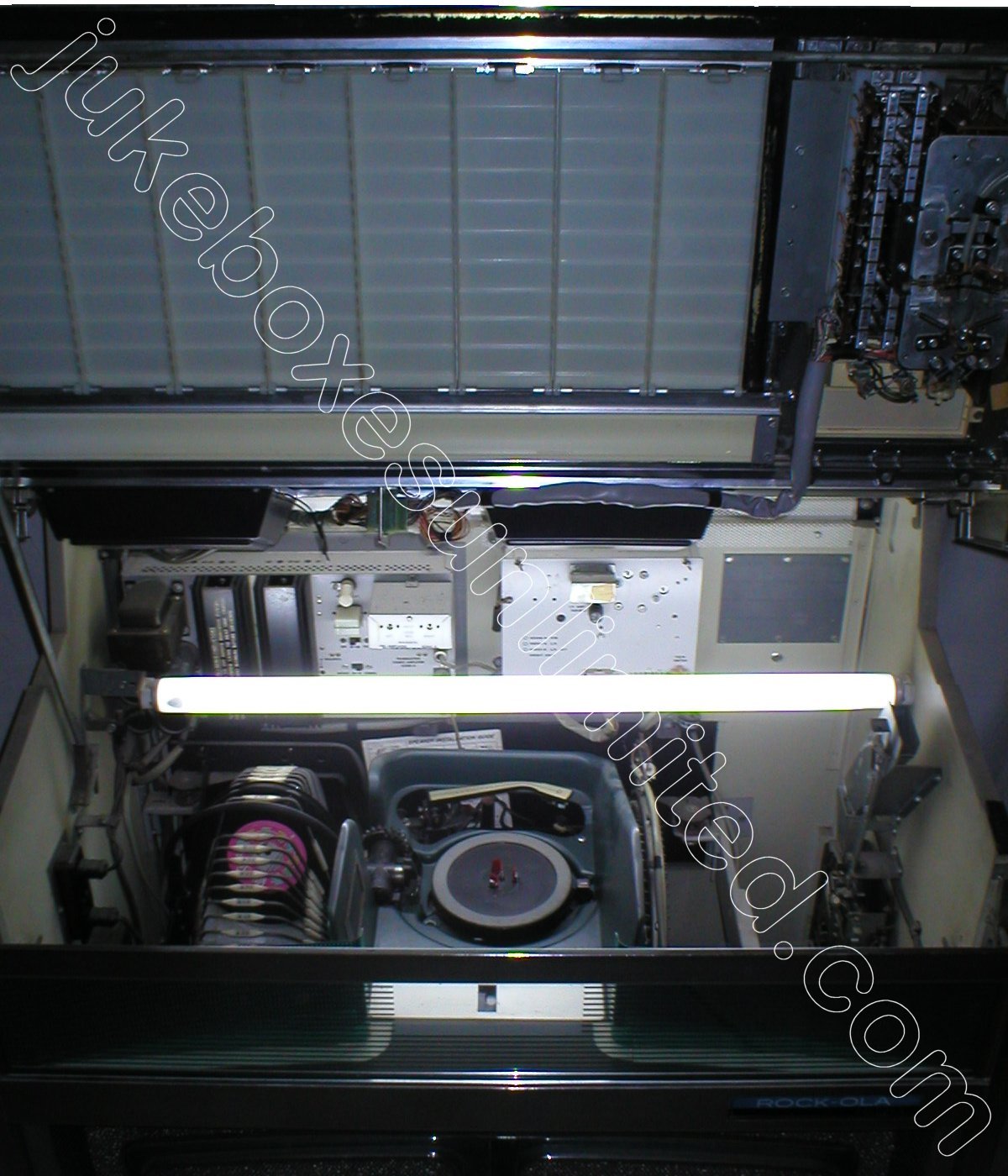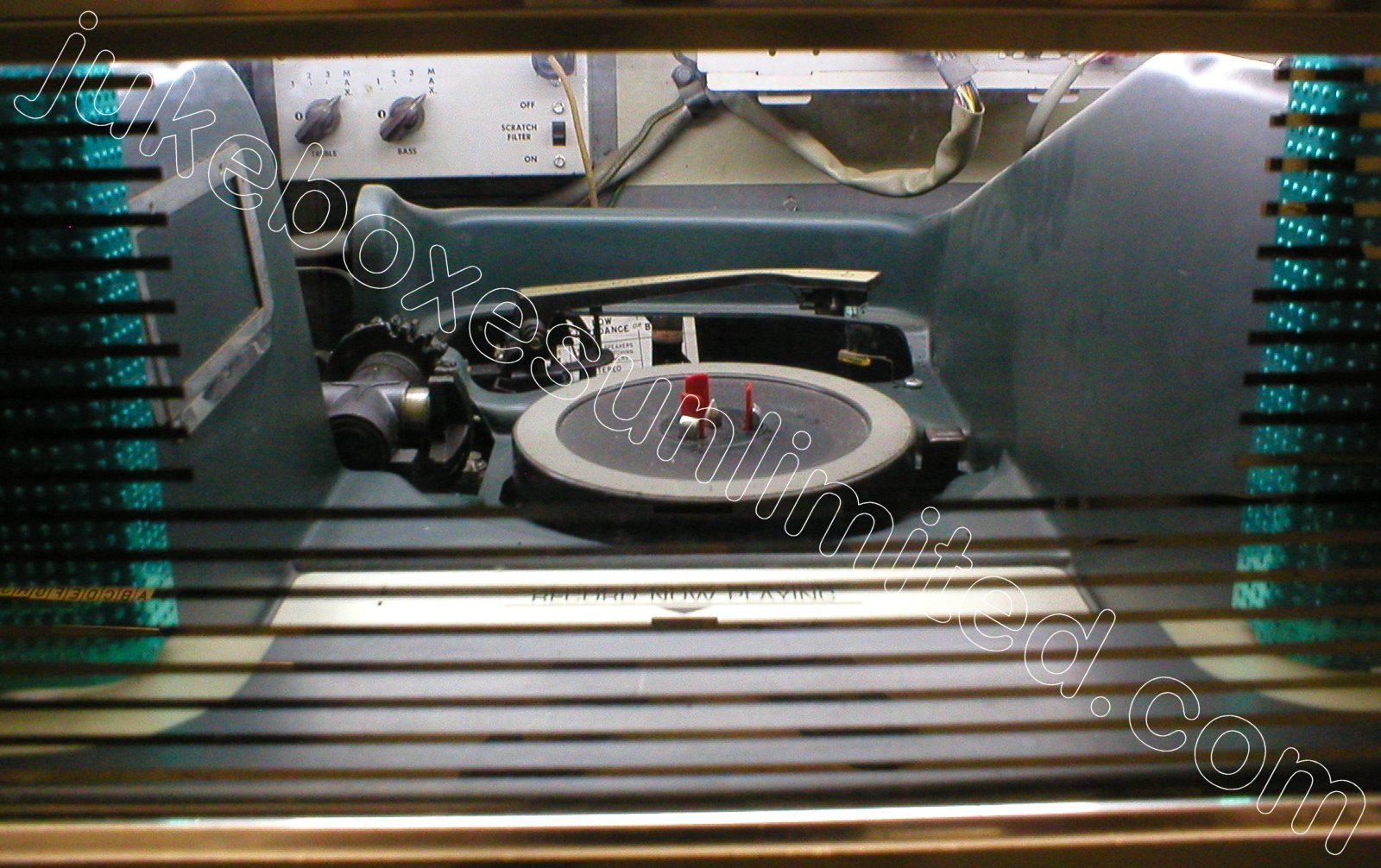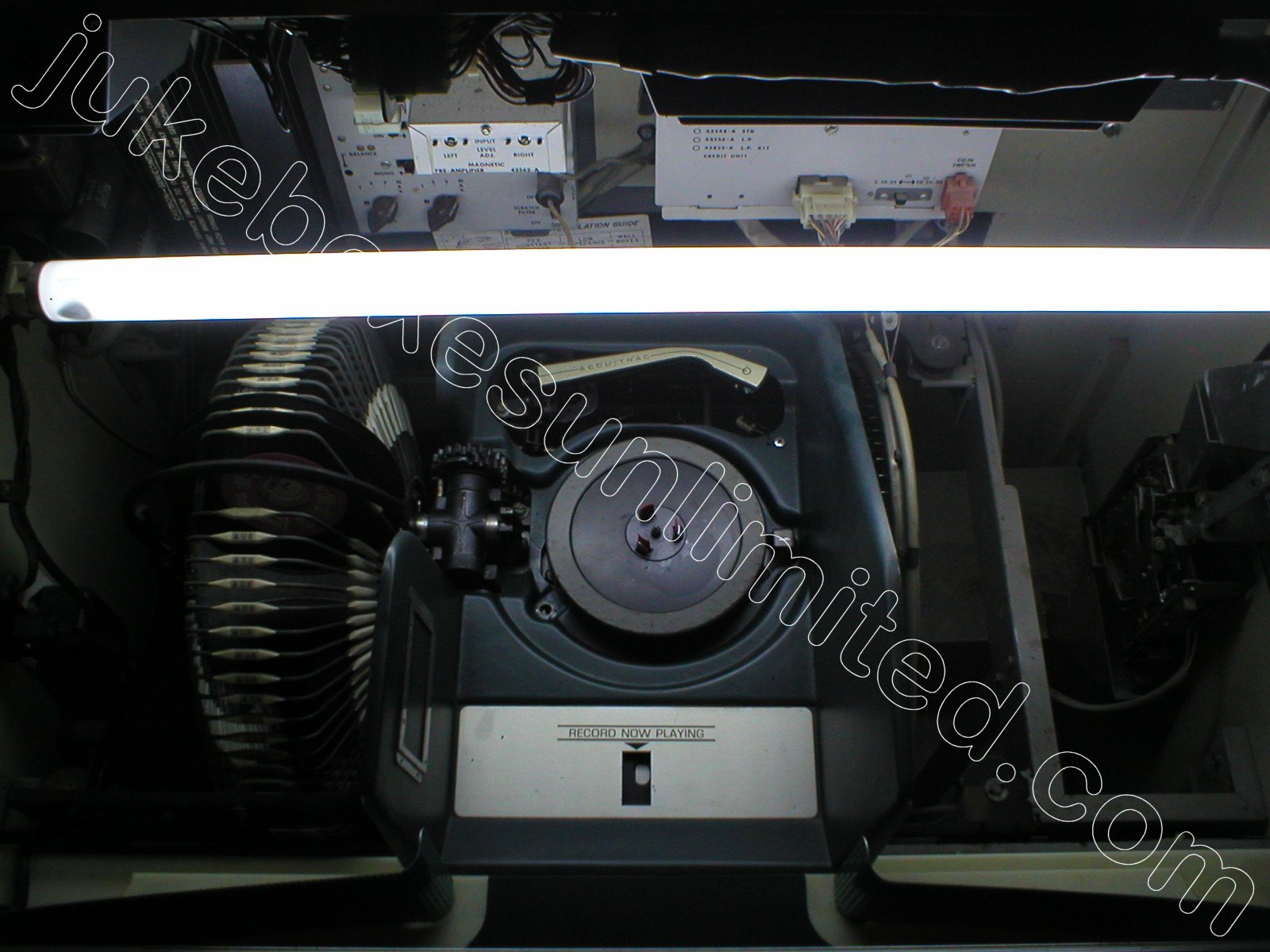 We ship worldwide and to insure proper care we crate the jukeboxes ourselves. Call us with your shipping address and we'll get you a competitive shipping/insurance quote (prices vary according to value and destination), unless you'd like to pick it up or have us deliver it in the Southern California area.
Our experience in servicing jukeboxes bought elsewhere through the Internet is that many sustain some kind of damage in transport. When you buy a jukebox from us we make sure the components inside are properly secured. In some cases we can send you detailed photos and instructions on how to unpack the unit and get it up and running.

"We only sell quality reconditioned jukeboxes that we'll be happy to service in the future.
This we've done since 1971."



If you're interested in any of our other jukeboxes call us at:
1-818-366-9400, 10AM-6PM P.S.T. Mon.-Sat. or e-mail us: Info@JukeboxesUnlimited.com.

For jukebox rental information in the Los Angeles area visit Jukeboxes For Rent ®.