JUKEBOXES UNLIMITED.com®
Established 1971
Los Angeles, CA 91394
1-818-366-9400

This jukebox has been professionally rebuilt/restored
and includes a full one year parts warranty.

We ship worldwide.



1965 Rockola
45 - RPM Jukebox
Model "430"
100 Selections

SOLD!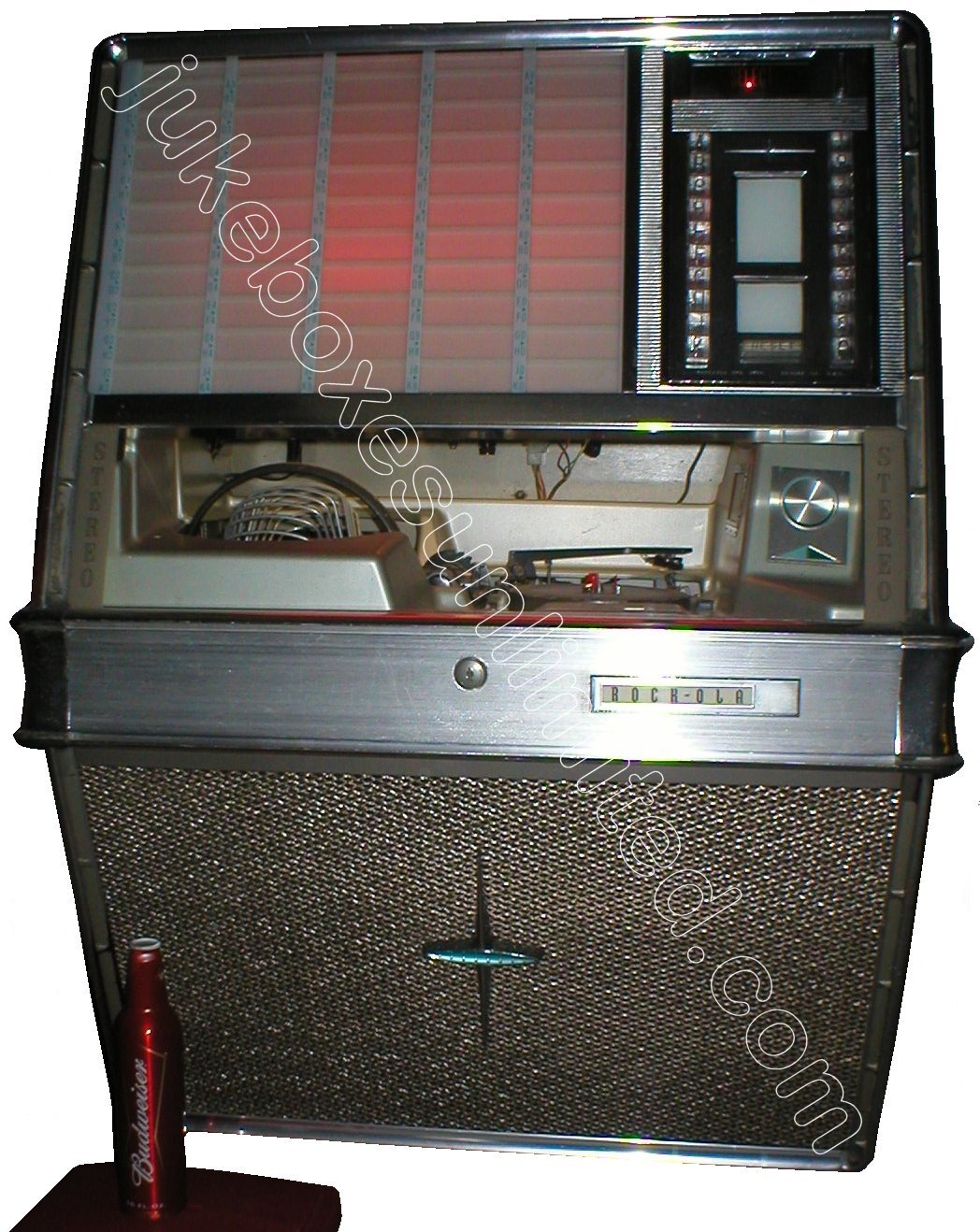 This is one very rare machine. We believe Rockola was the only jukebox company that ever made wall mount 45 - rpm jukeboxes. There were three models produced in 1958, 1962 and 1965. We've sold more than 15,000 jukes since 1971 and have only seen 3 of them up close. We now own 2 of them.
This jukebox is fully contained with amplifier and speakers enclosed. It holds fifty 7 - inch records and playing both sides is 100 selections. The nifty part is if you have any of the "little LPs" or "Compact 33s" made from 1960 through 1971, they will play as many as 6 tunes per disc. You heard correctly: 6 tunes in STEREO at 33 1/3 RPM on a 7 - inch record. That could be 350 songs!
Originally this model is intended to have a remote speaker attached to it to provide stereo. We've modified it to do so with two 10 - inch full range speakers mounted, as originally, on the front door.
If lack of floor space is your concern, then this baby is the solution. It's only 18 1/8 - inches deep.
Be the first one on your block or in your state for that matter to have one of these nifty eye-catchers hanging on your pool room or apartment wall.
It comes with the original wall mounting bracket too!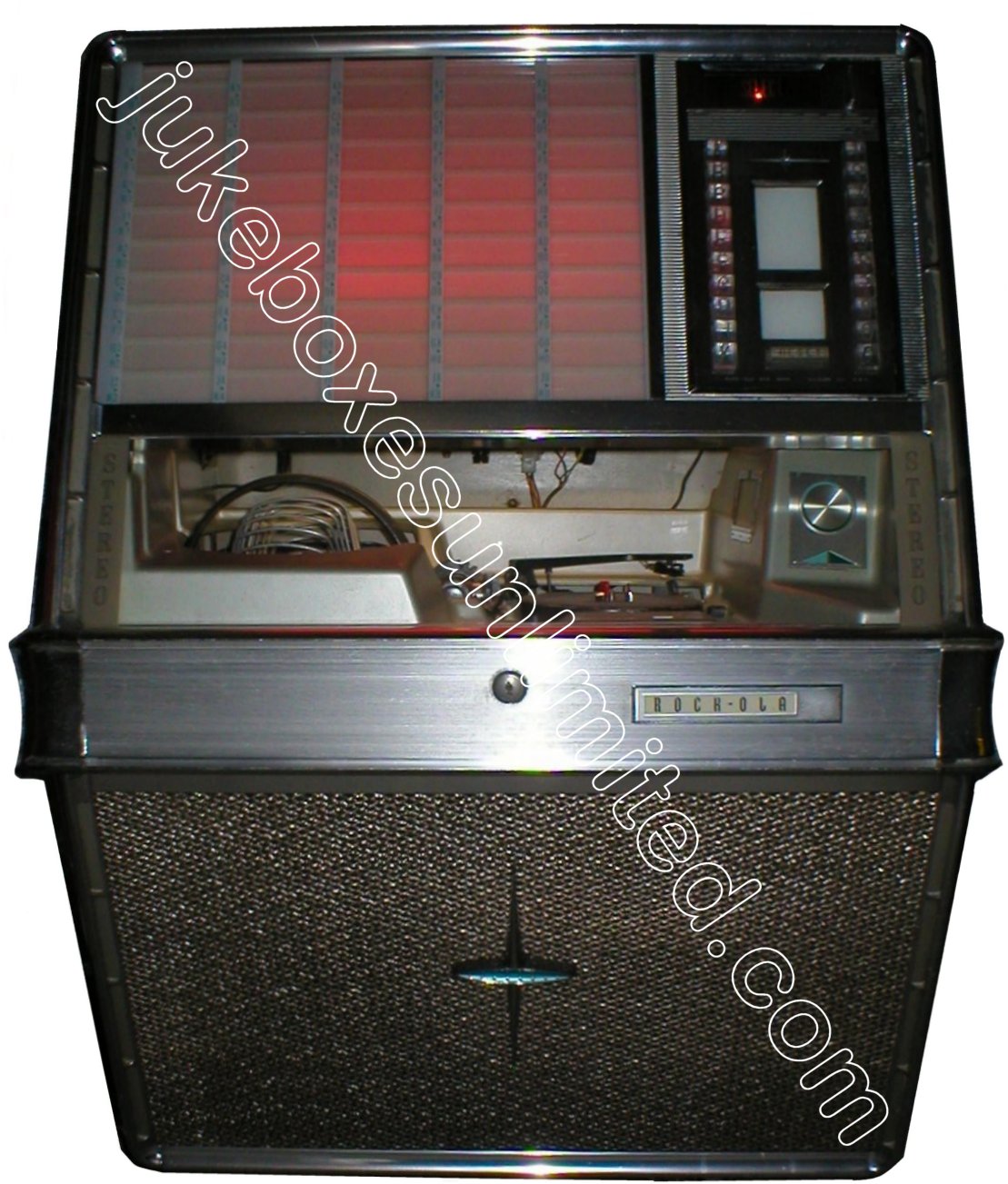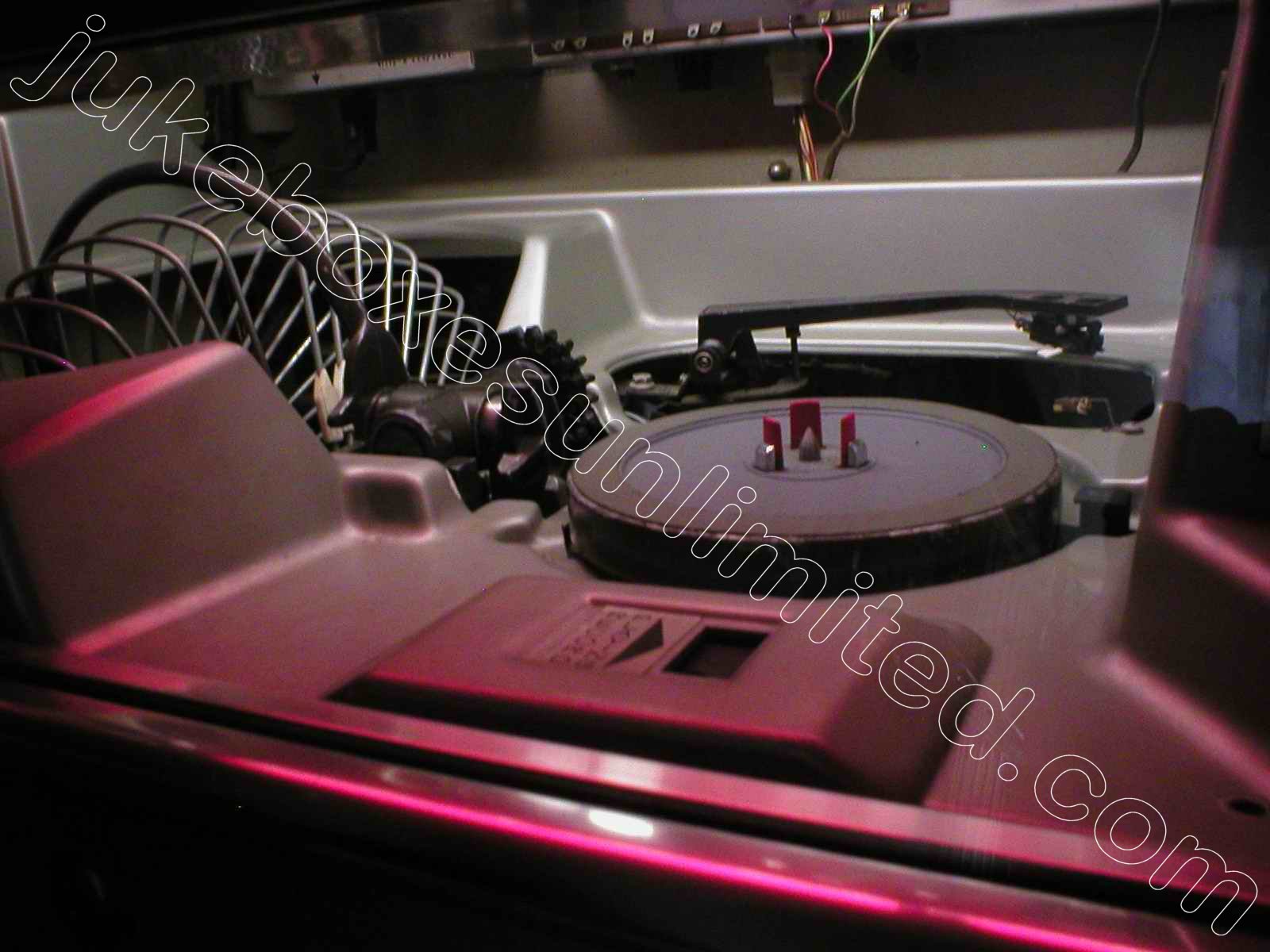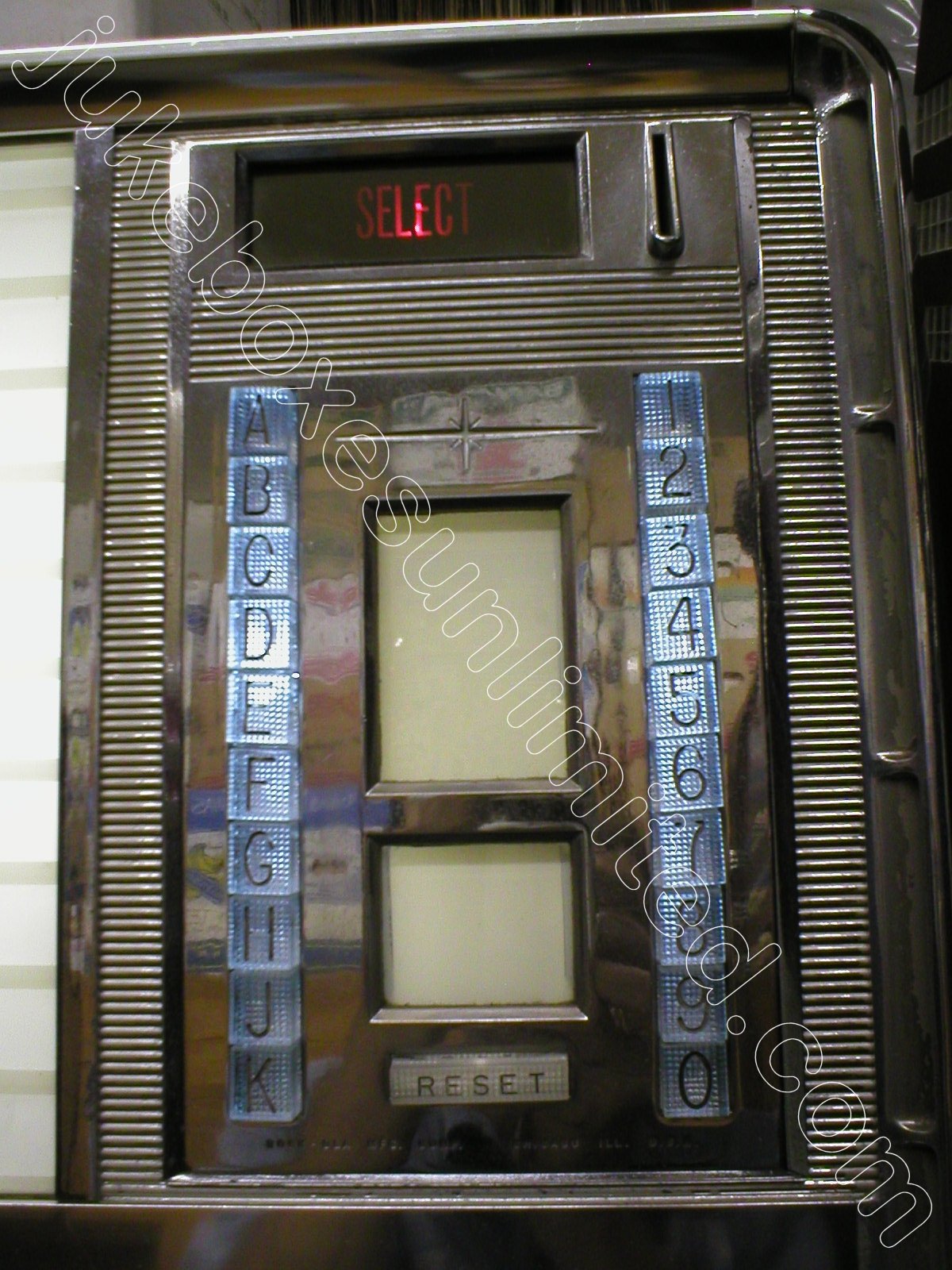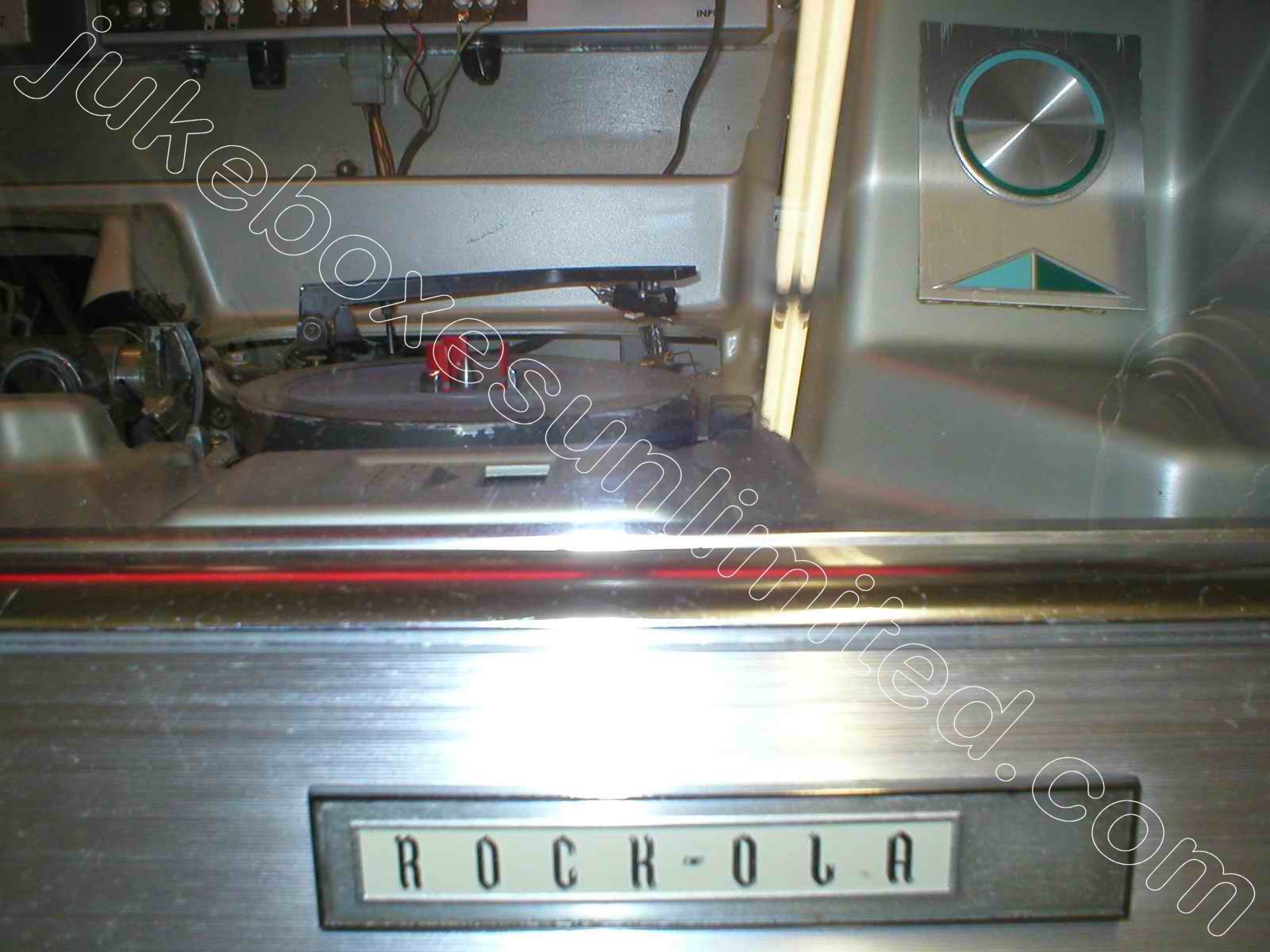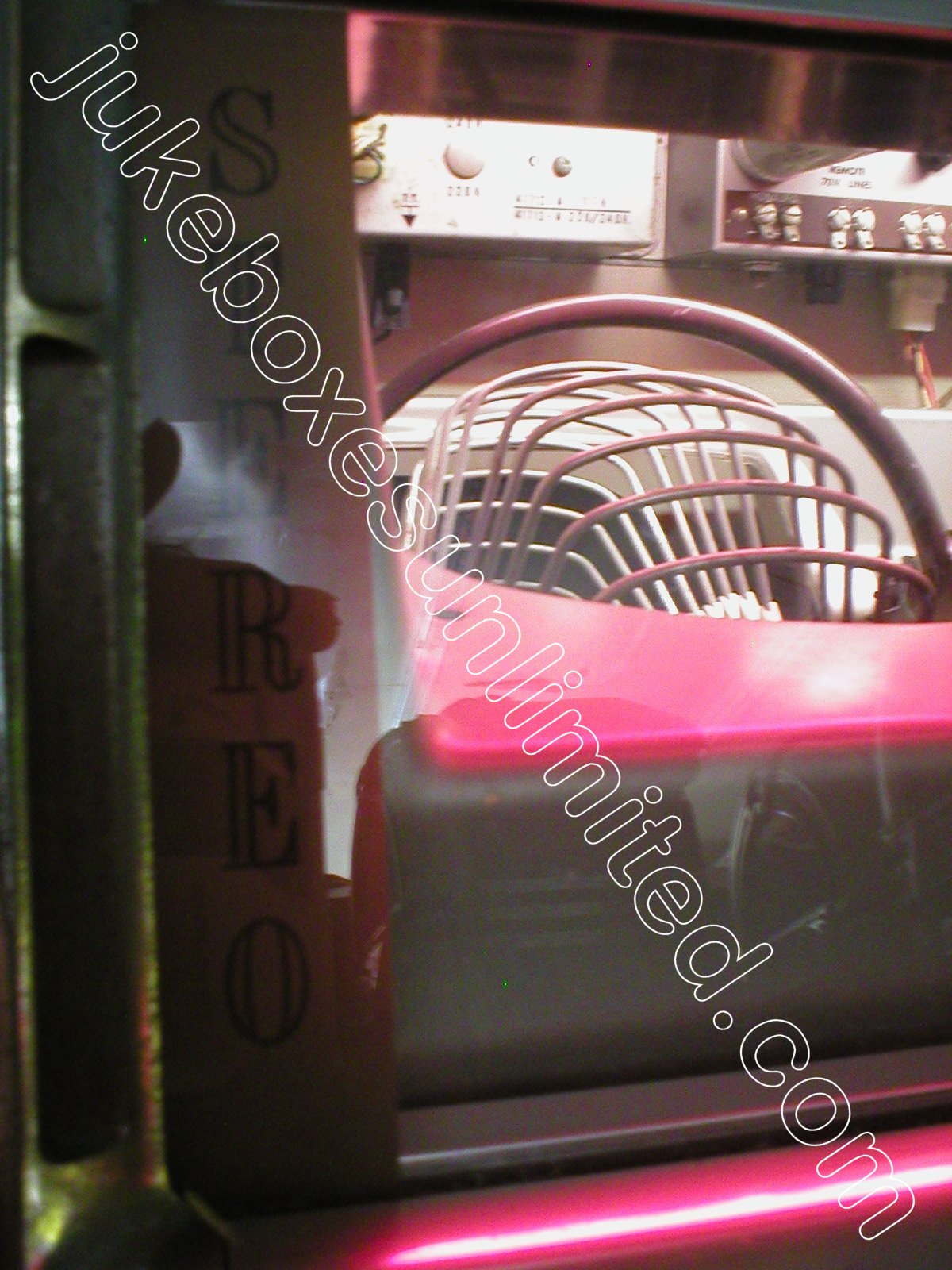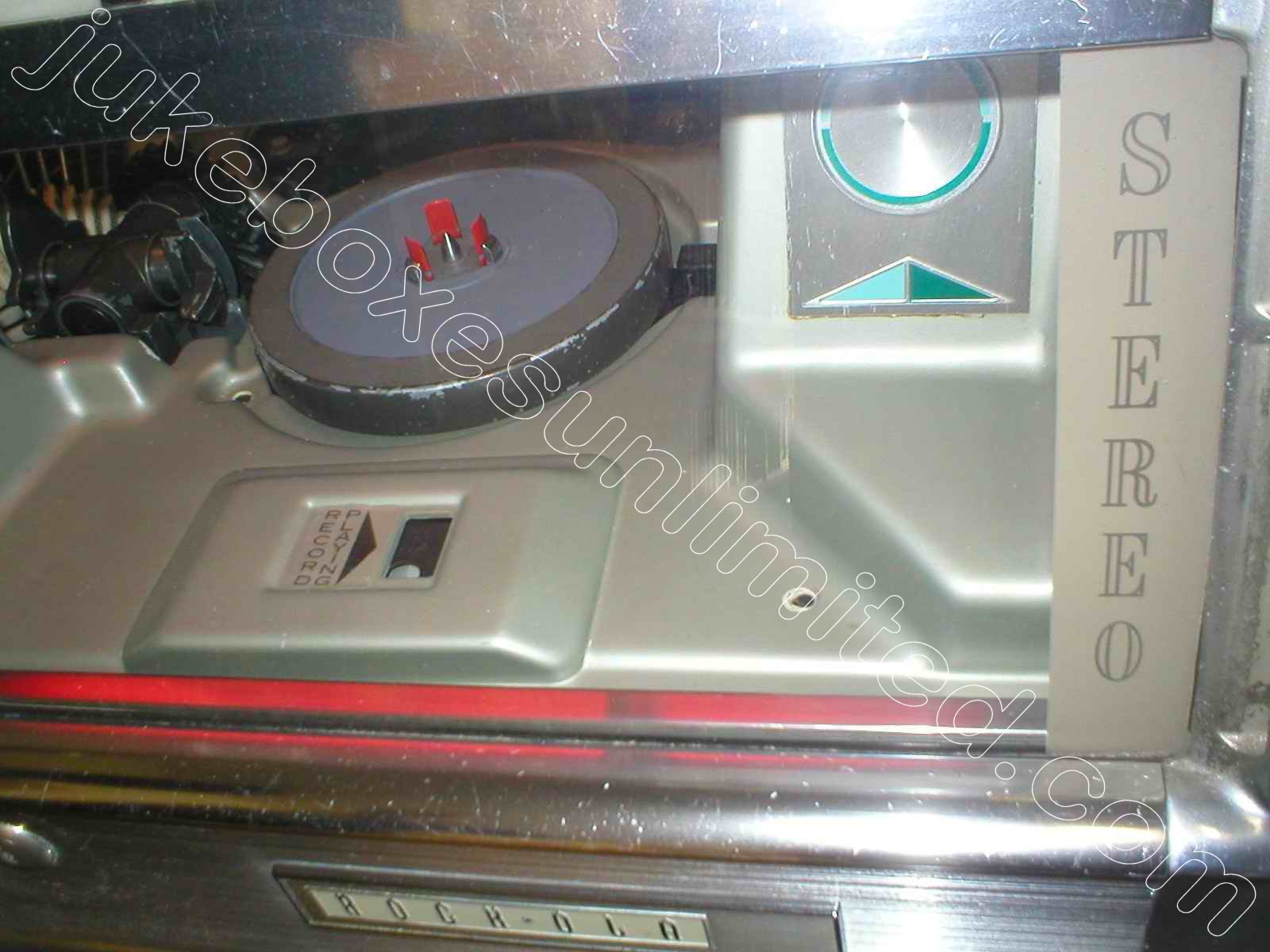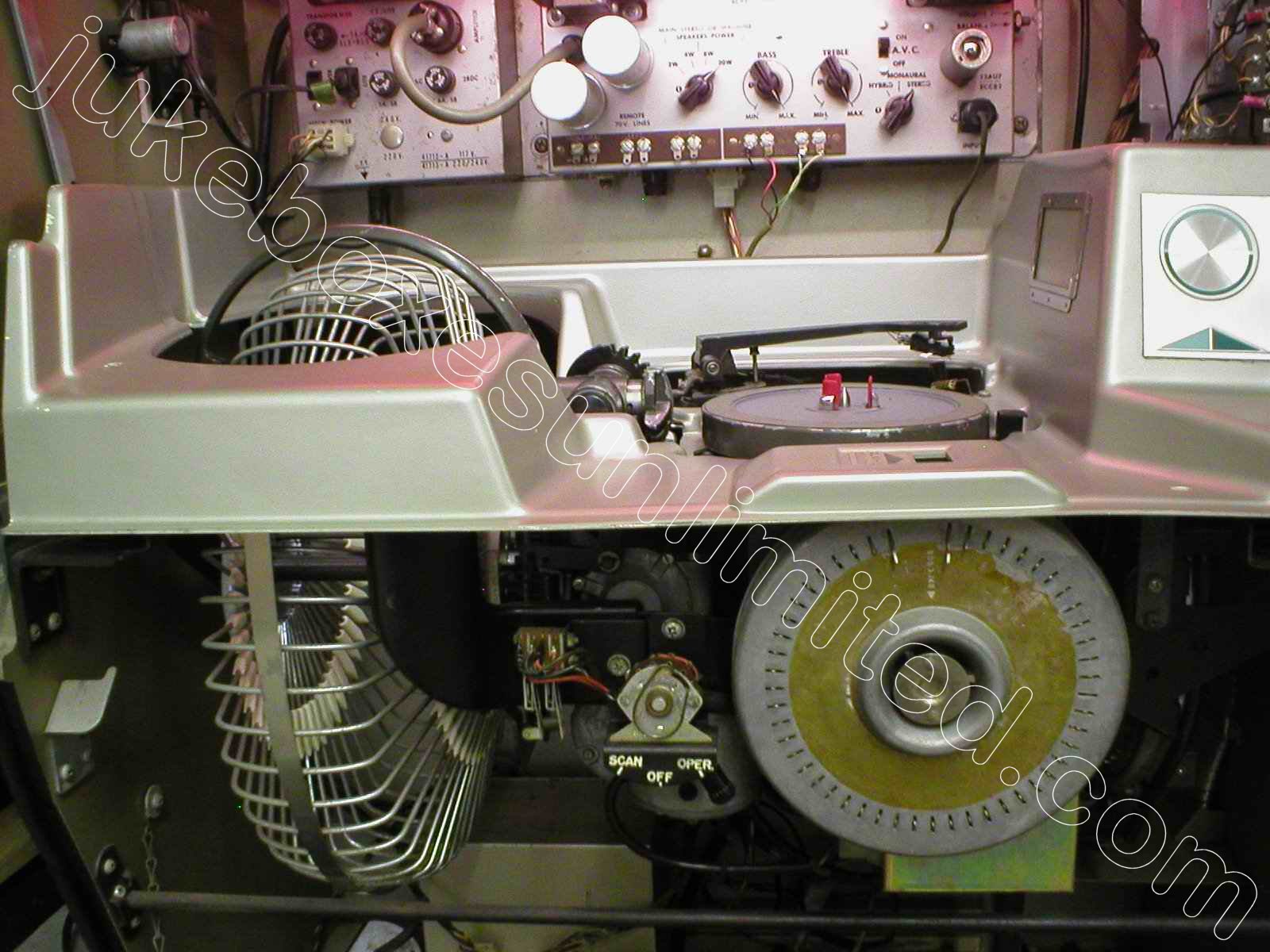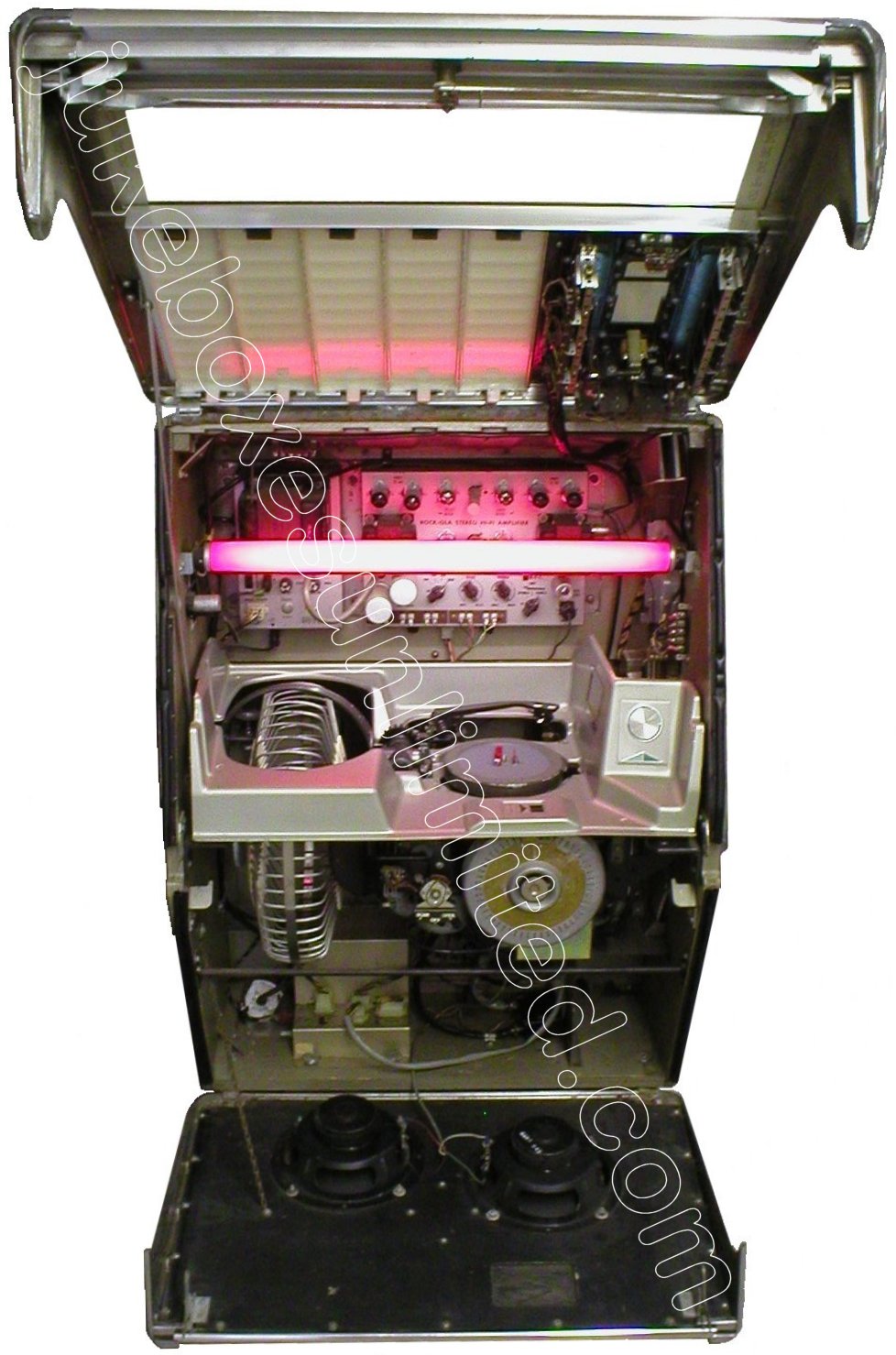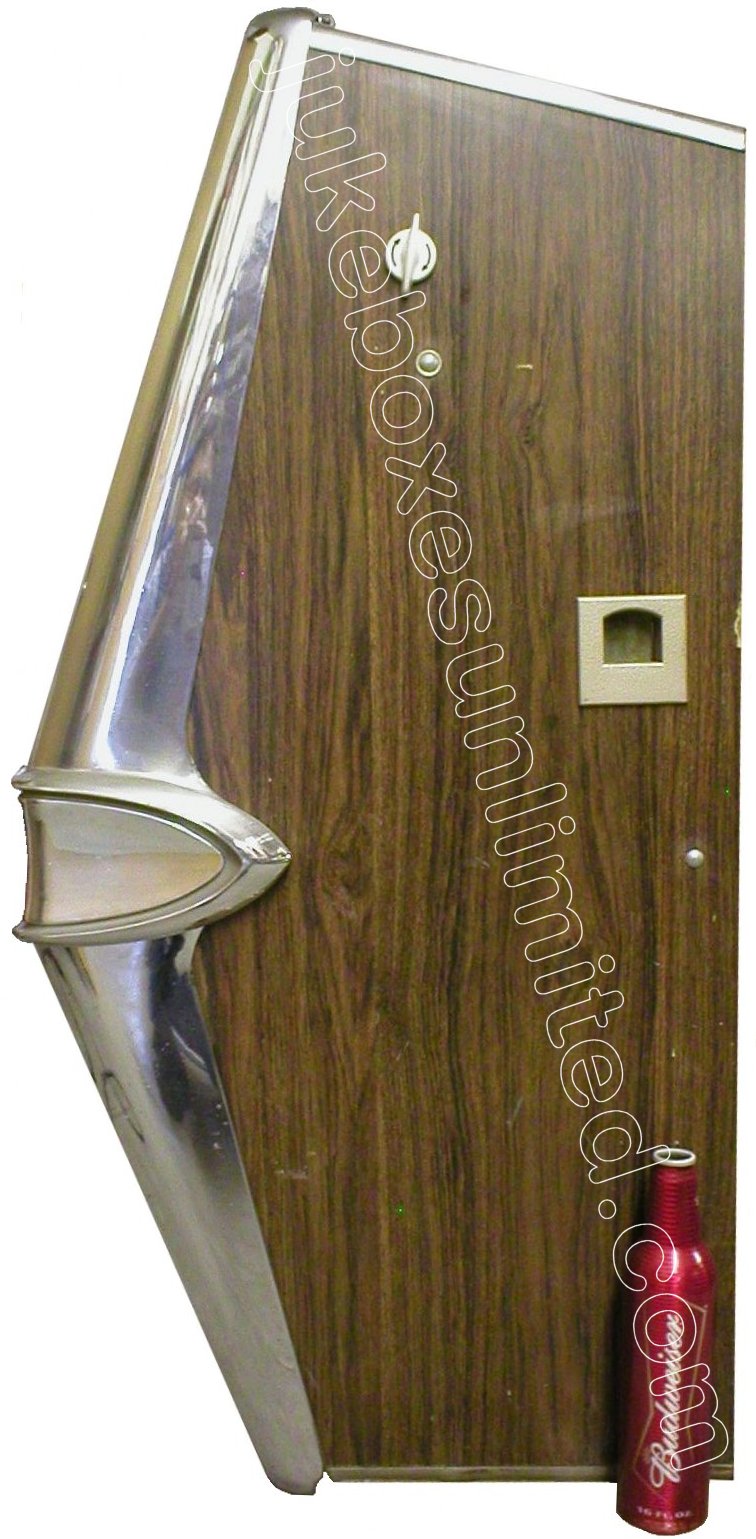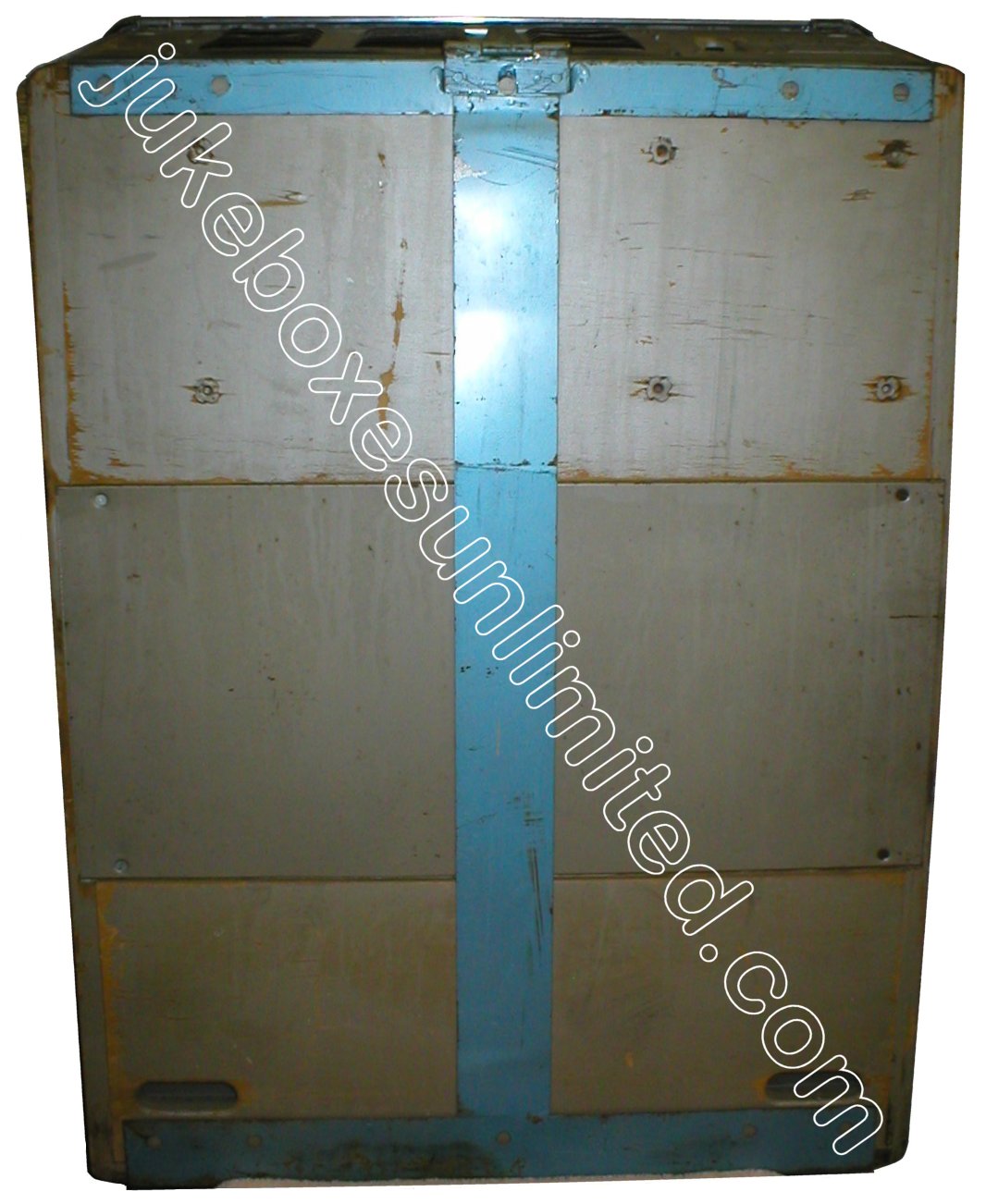 We ship worldwide and to insure proper care we crate the jukeboxes ourselves. Call us with your shipping address and we'll get you a competitive shipping/insurance quote (prices vary according to value and destination), unless you'd like to pick it up or have us deliver it in the Southern California area.
Our experience in servicing jukeboxes bought elsewhere through the Internet is that many sustain some kind of damage in transport. When you buy a jukebox from us we make sure the components inside are properly secured. In some cases we can send you detailed photos and instructions on how to unpack the unit and get it up and running.

"We only sell quality reconditioned jukeboxes that we'll be happy to service in the future.
This we've done since 1971."


If you're interested in this or any of our jukeboxes call us at:
1-818-366-9400, 10AM-6PM P.S.T. Mon.-Sat. or e-mail us: Info@JukeboxesUnlimited.com.

For jukebox rental information in the Los Angeles area visit Jukeboxes For Rent ®.