Jukeboxes Unlimited ®
Established 1971
Los Angeles, CA 91394
1-818-366-9400

All of our jukeboxes have been professionally reconditioned
and come with a full one year parts warranty,
excluding transportation.

We ship worldwide.


1962 Rockola
45 - RPM Jukebox
Model "1496"
"Empress"
120 Selections
SOLD!
Hosting guests at the London Haven Hotel in Paddington, London, UK.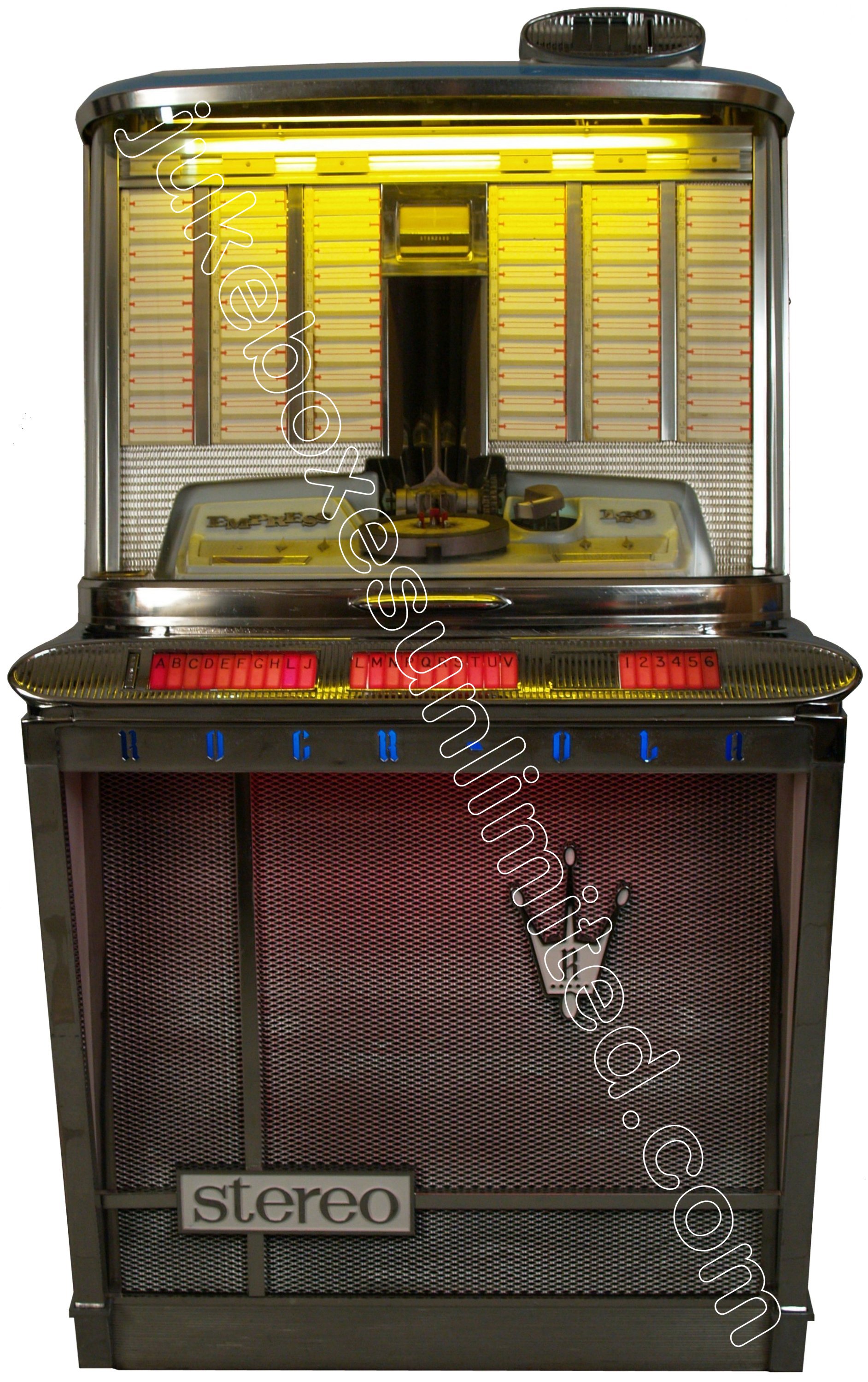 This is one from our "Celebrity Jukes" collection. We haven't seen much of it lately though. It's been on the road doing print ad shoots up in the Grand Teton National Park.
Get this: Philip Morris USA headquartered in Richmond, VA hires a production company out of Saint Louis, MO who calls in a prop house located in Santa Fe, NM who solicits us in Los Angeles to provide a "Cool Juke" to light up and look good supporting a pack of Marlboro.
So we build a re-usable crate and ship it up to the Knotty Pine Bar & Restaurant steakhouse on Main Street in the tiny town (850 residents) of Victor, ID nestled in the top of the Rocky Mountains.
They shoot it for a few days and then haul it off to the Wort Hotel in Jackson, WY about 25 miles away. There they re-crate it and then the trucking company returns to pick it up from 5 hours away in Salt Lake City, UT for shipment back to us 1,000 miles away in LA.
The comical part is that when the trucking company first arrived to deliver the juke to the bar, they couldn't find anyone around, so they drove all the way back to Salt Lake City. The owner was in the back office and the bar was open.
Then the trucking company said they wouldn't be going up that way until the next week. So the production company agreed to pay another $200 to have them bring the juke (co-star) back the next day. All in all, the rental and transportation bill was $3250.
Anyway, the juke's photos are to be used in a Point of Sale advertising campaign beginning in September of 2011. This will most likely be those signs atop displays of cigarettes in stores all across the country, or around the world for all I know.
All we were told is that the photo(s) will probably show a pack of Marlboros setting on the keyboard (buttons) of this little ol' Rocky. All I can say is that if you got 'em, smoke 'em" and better buy this baby quick.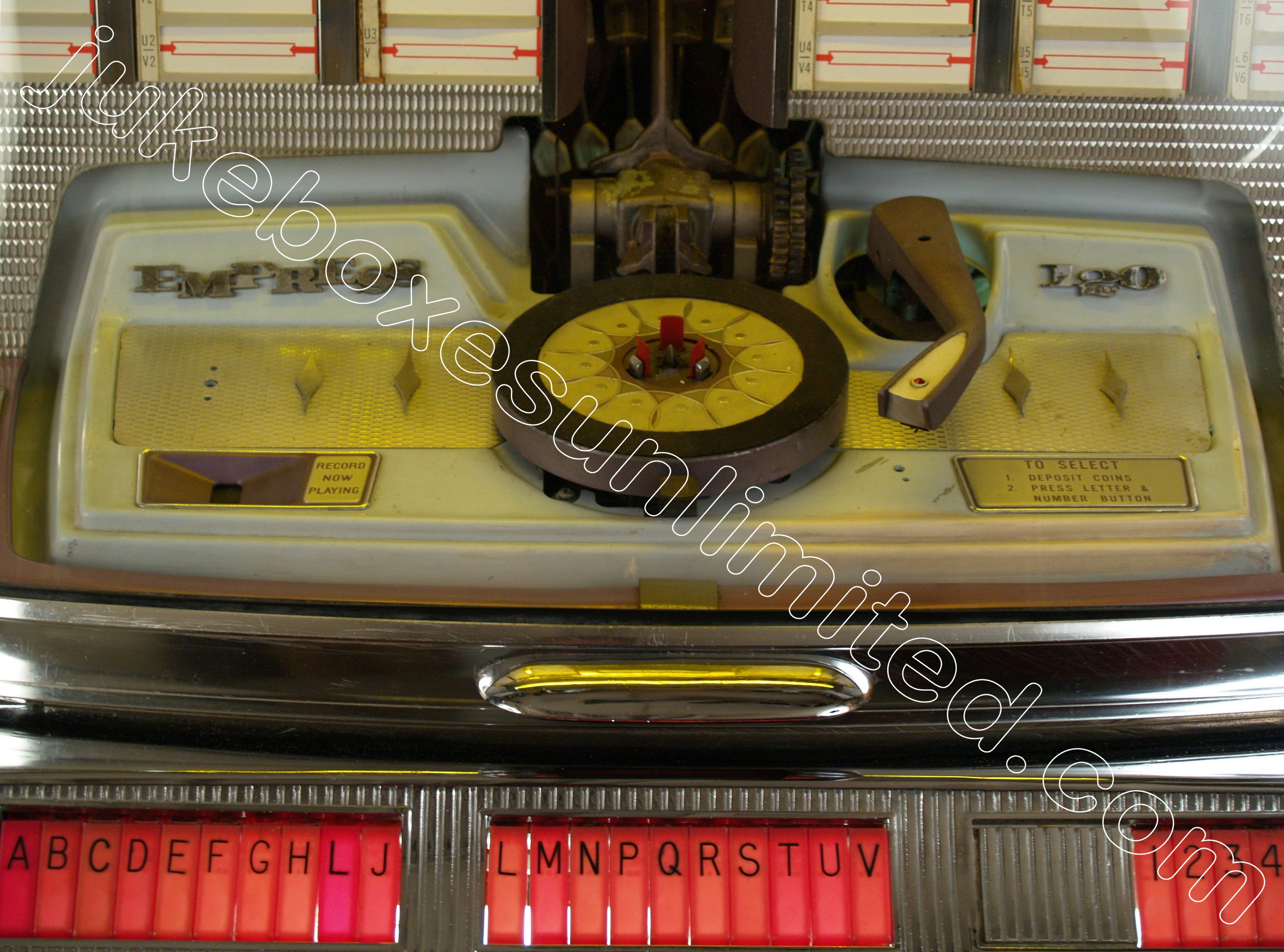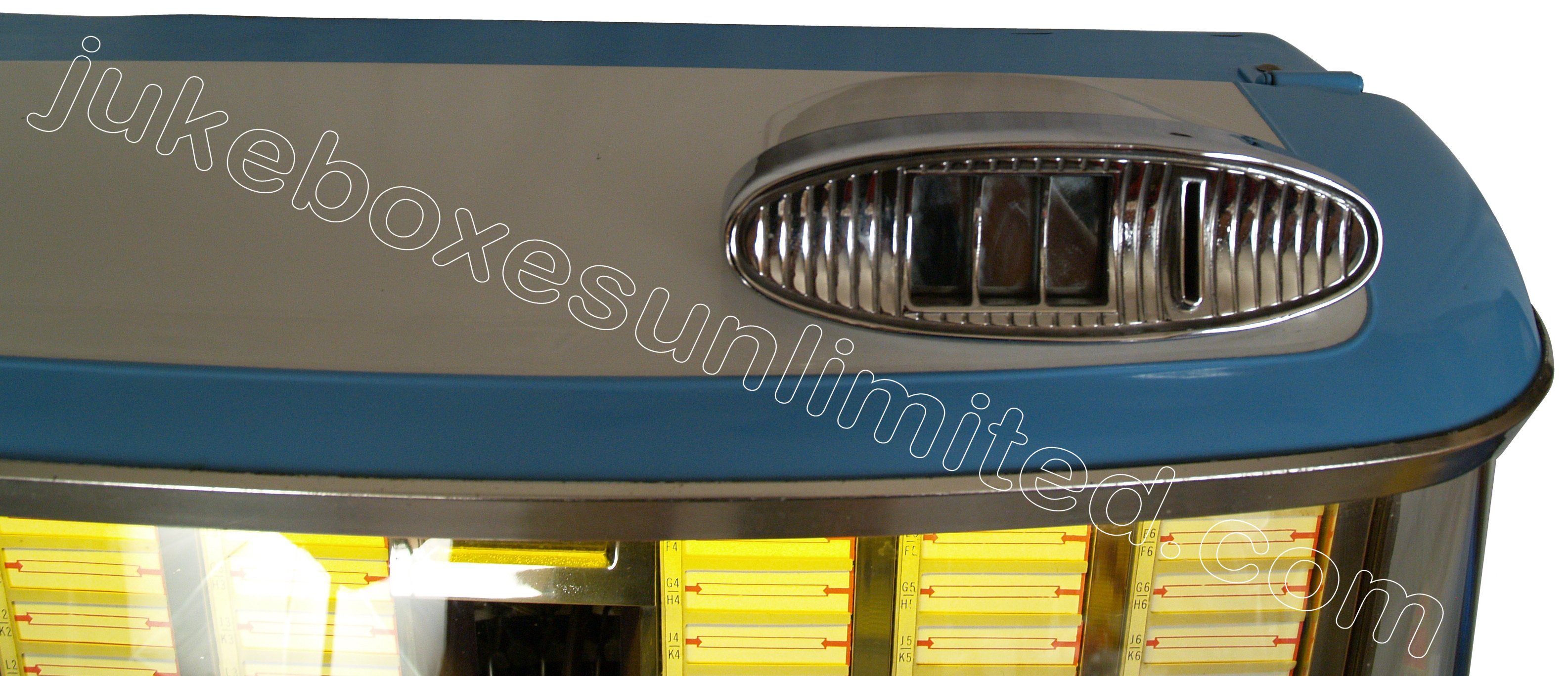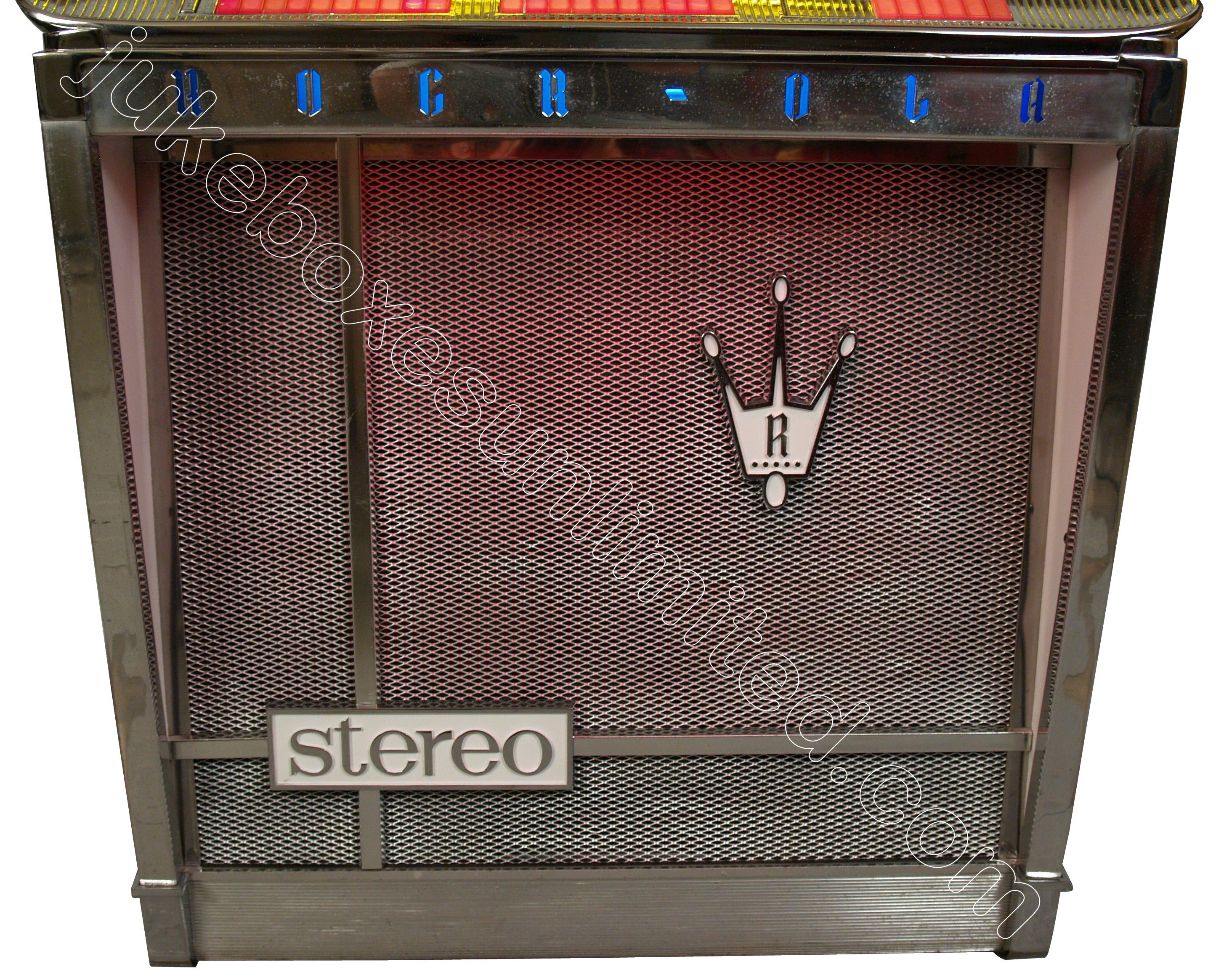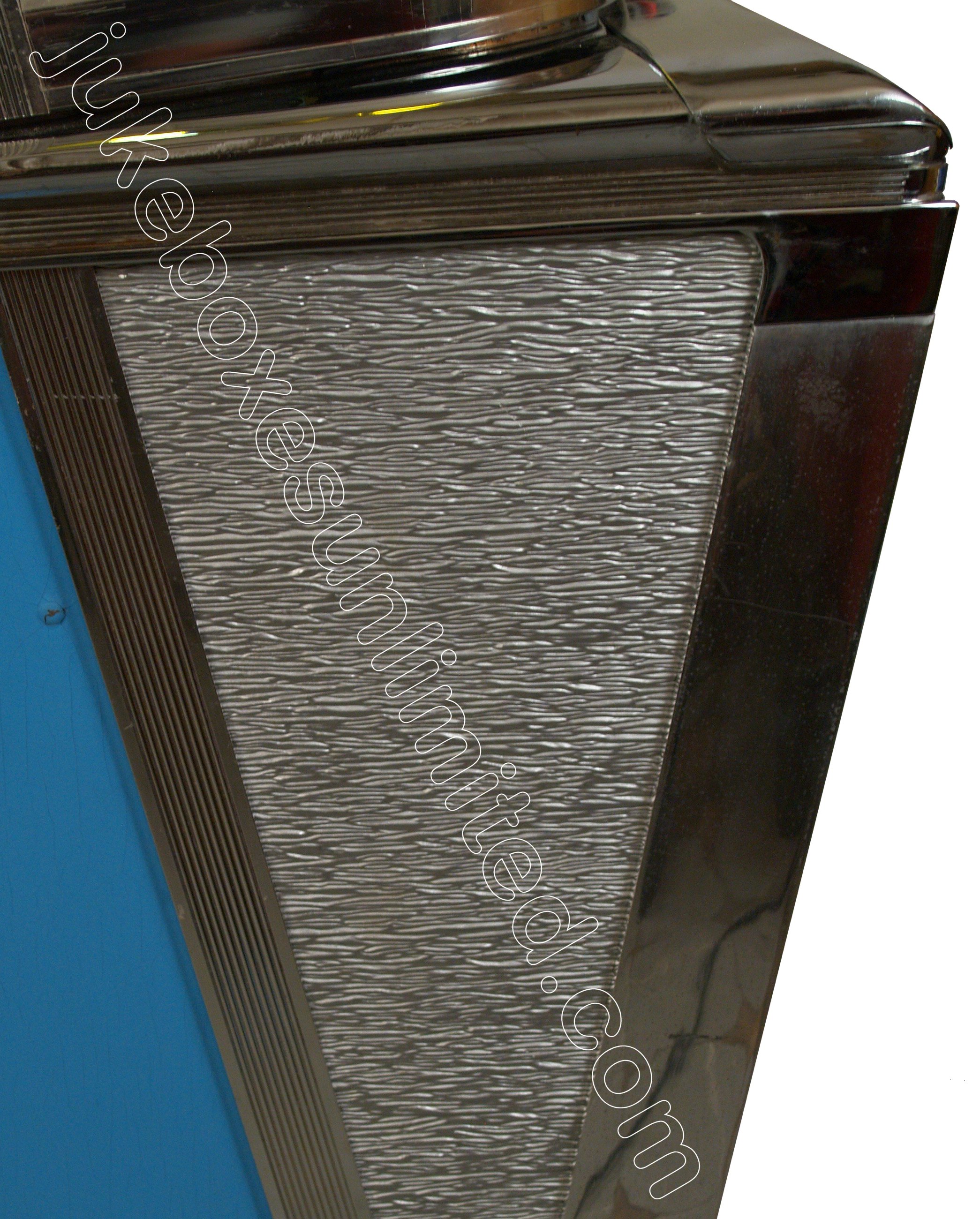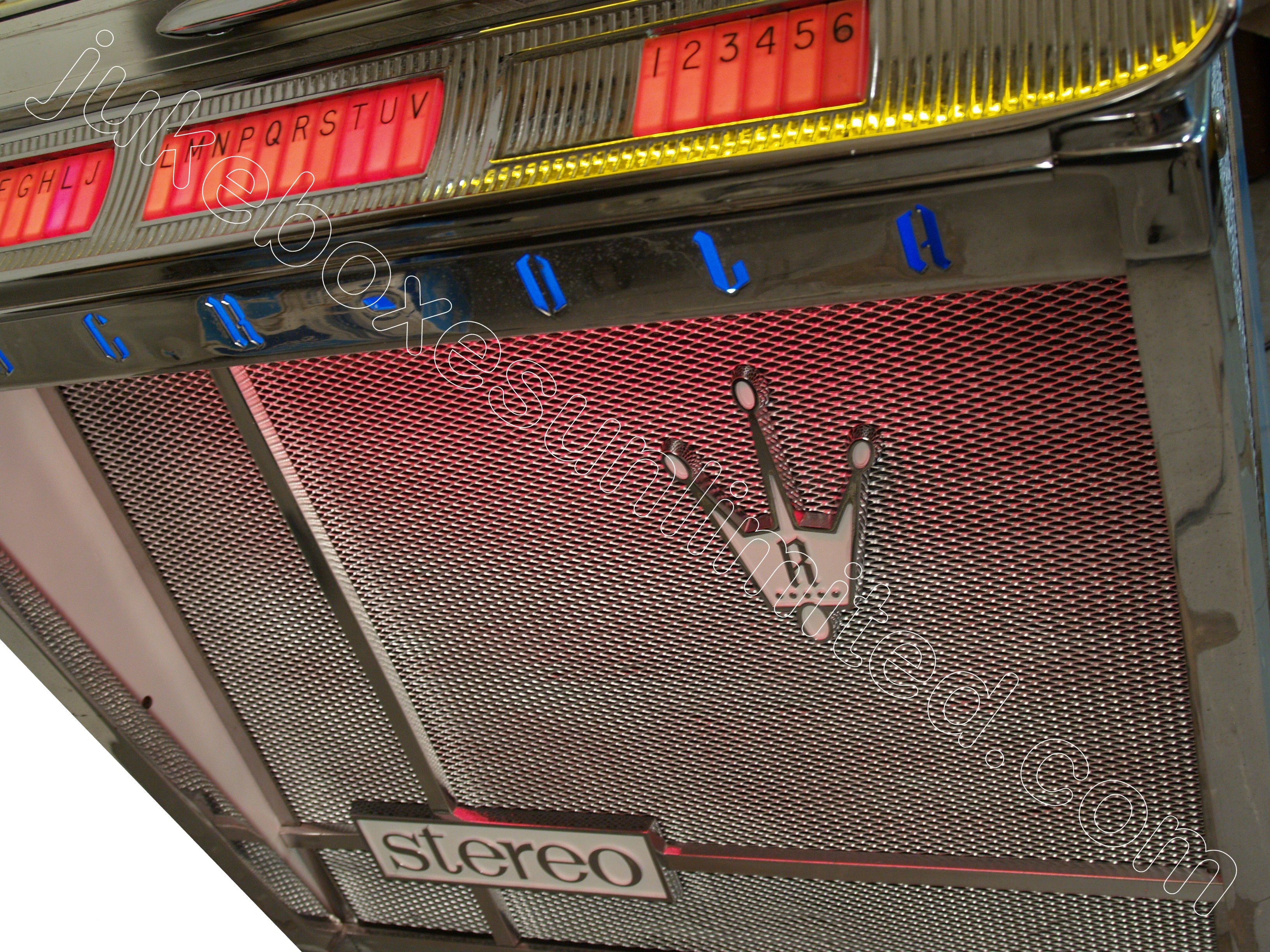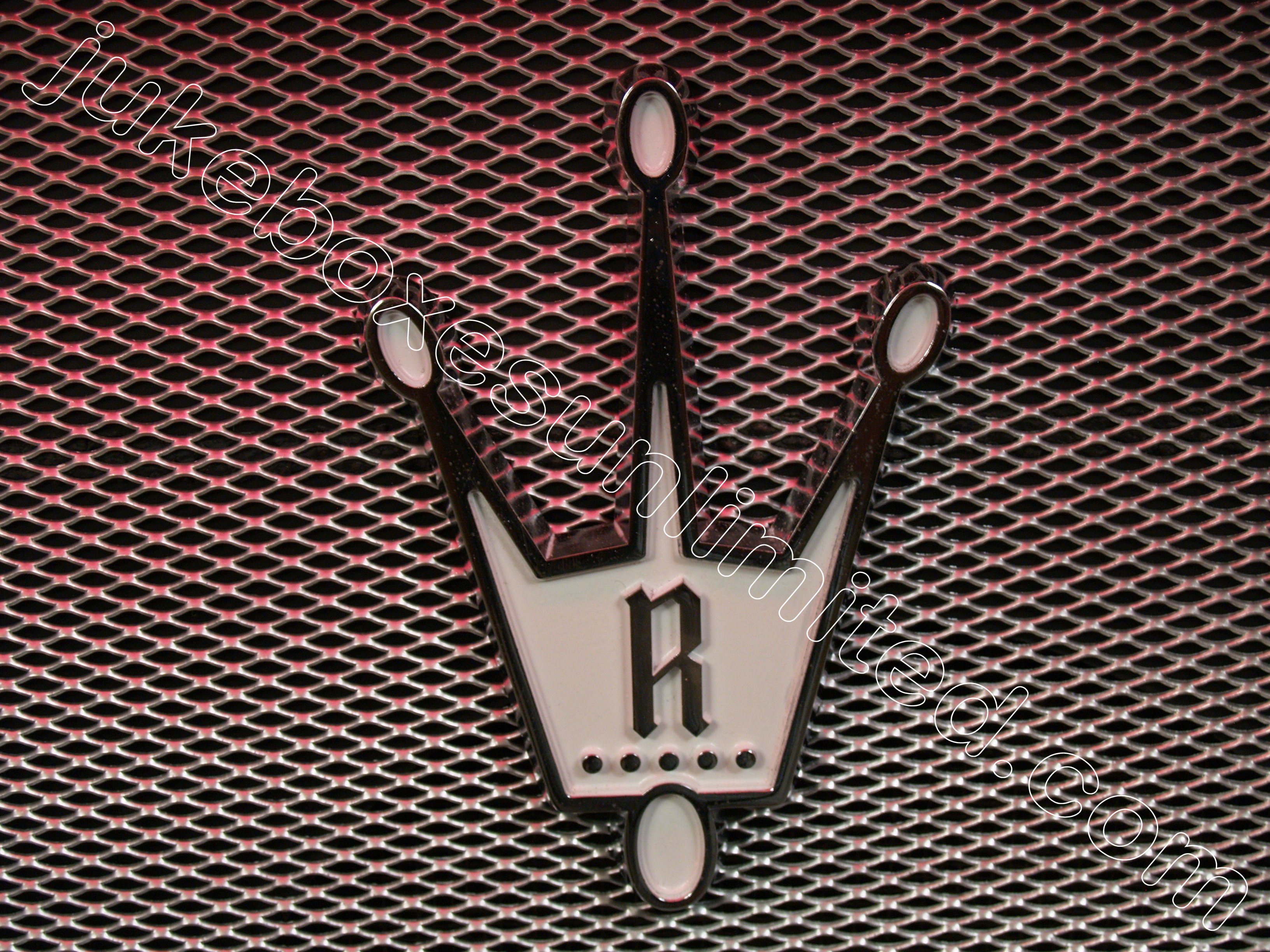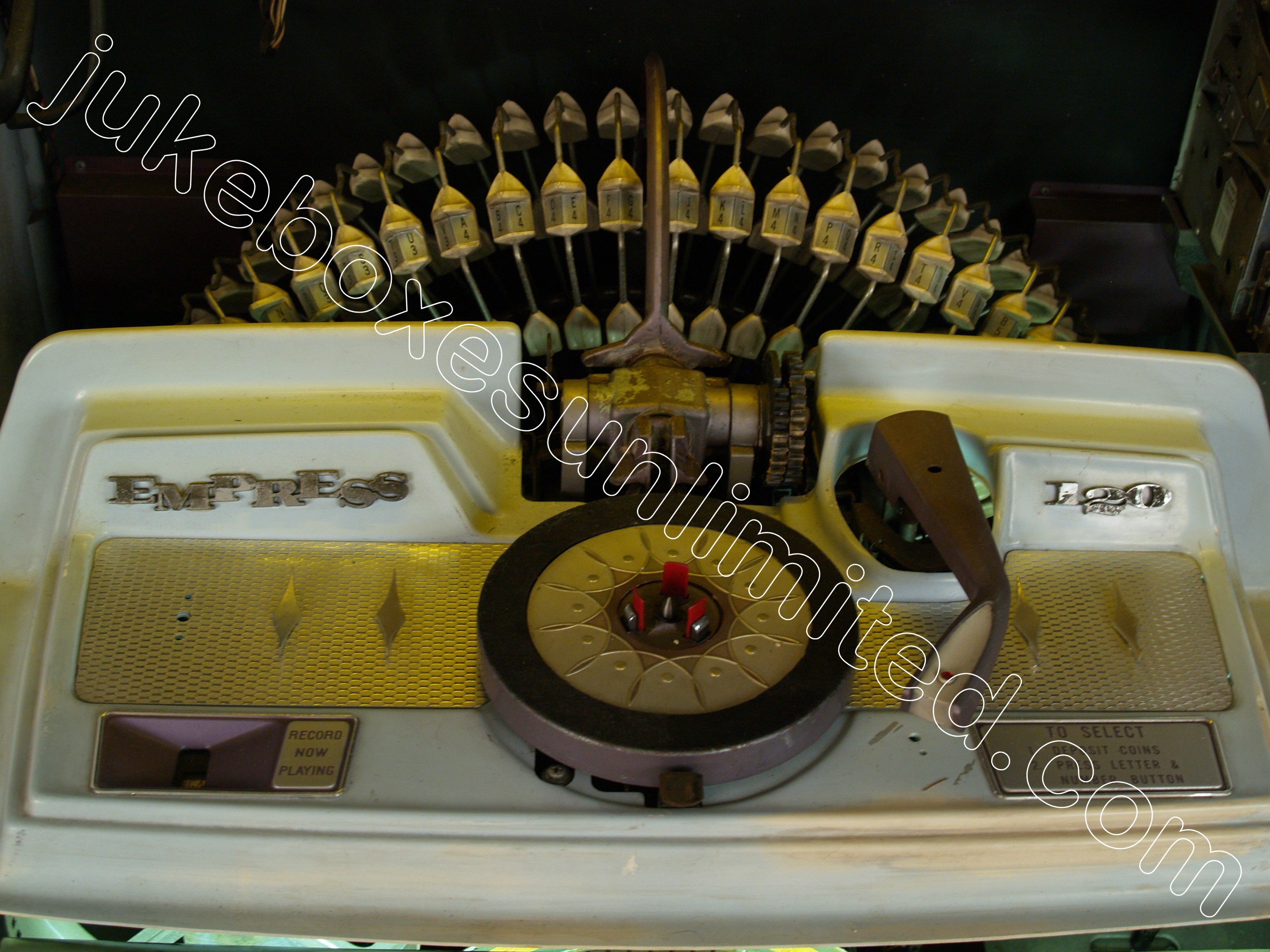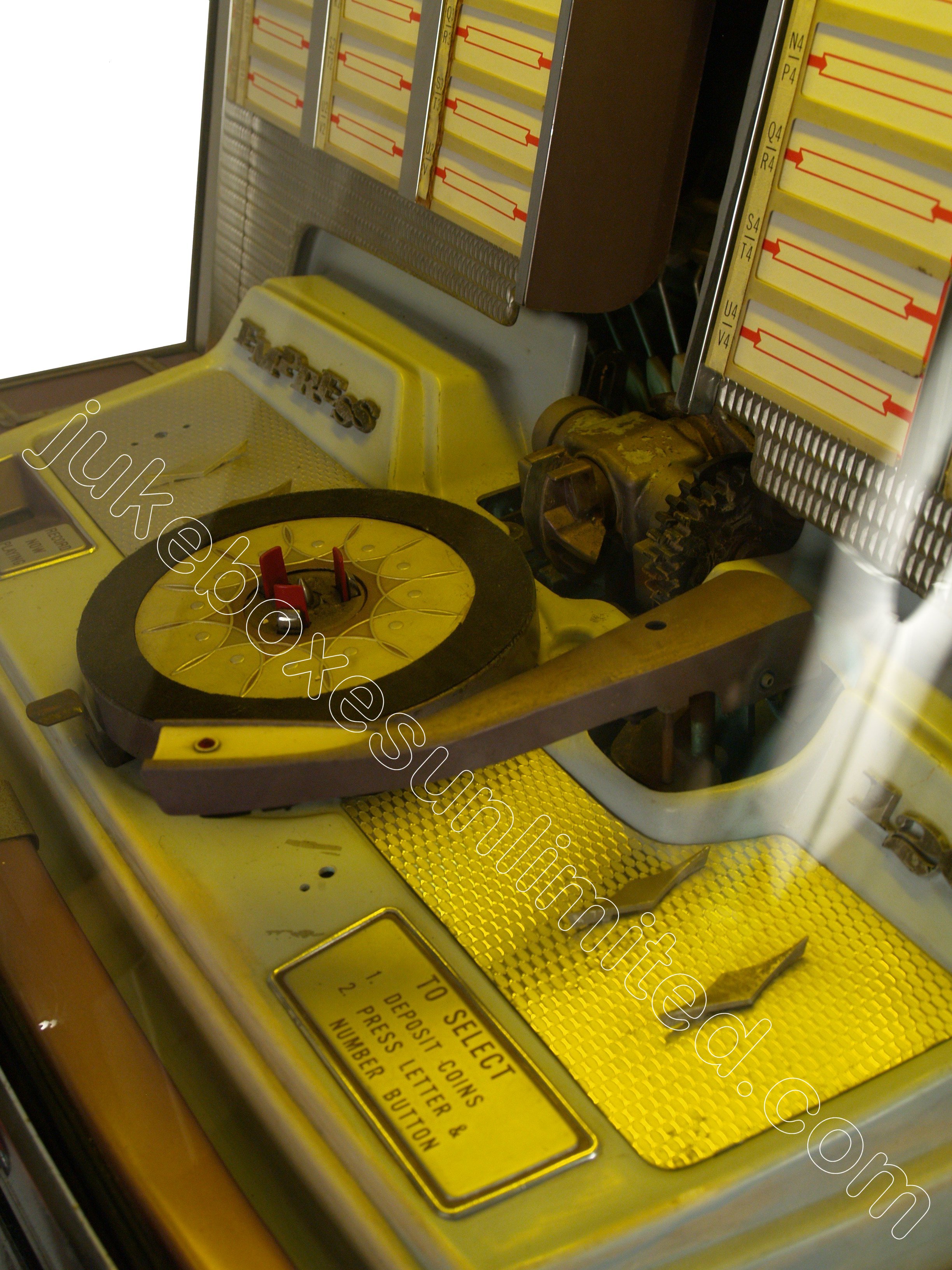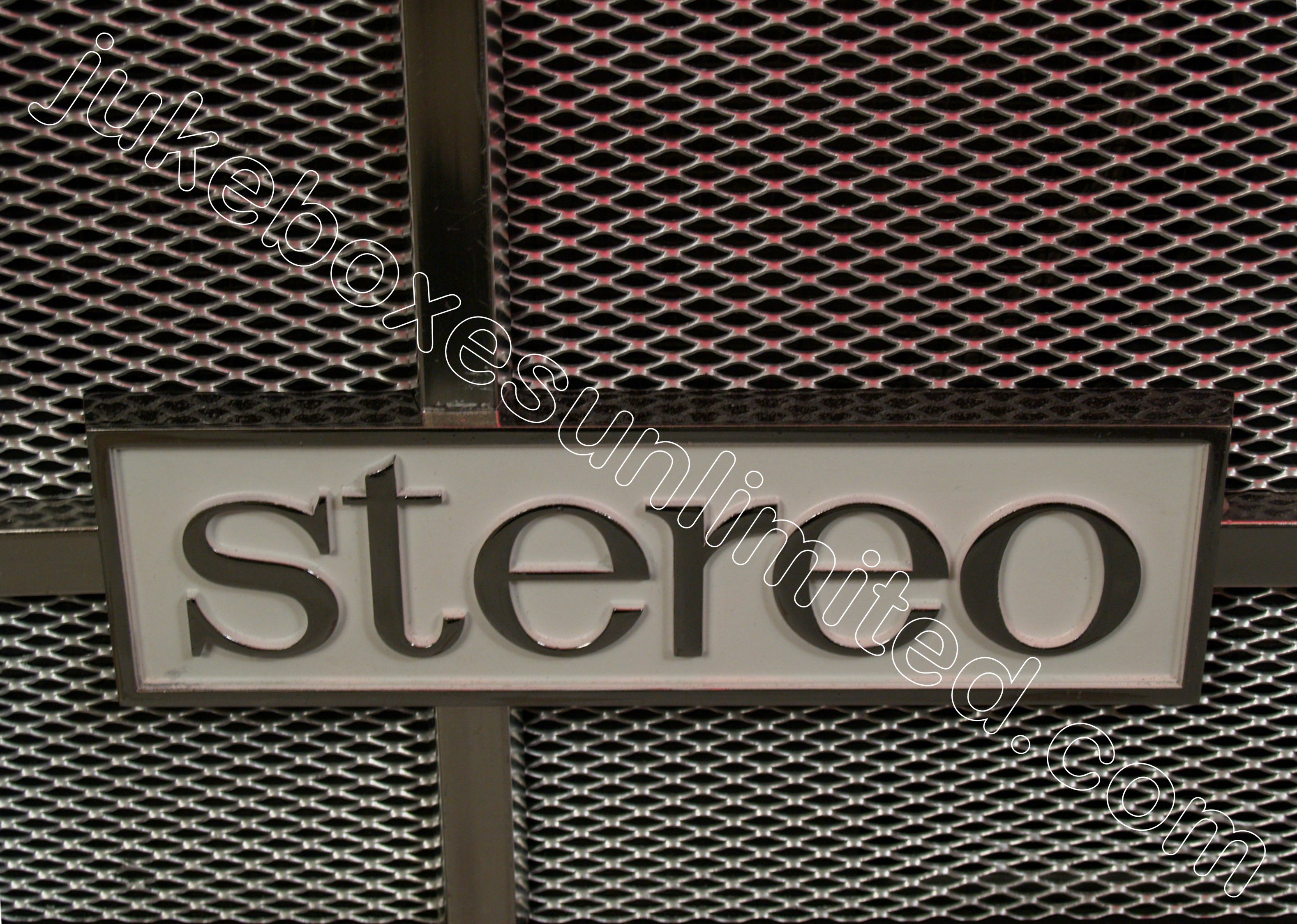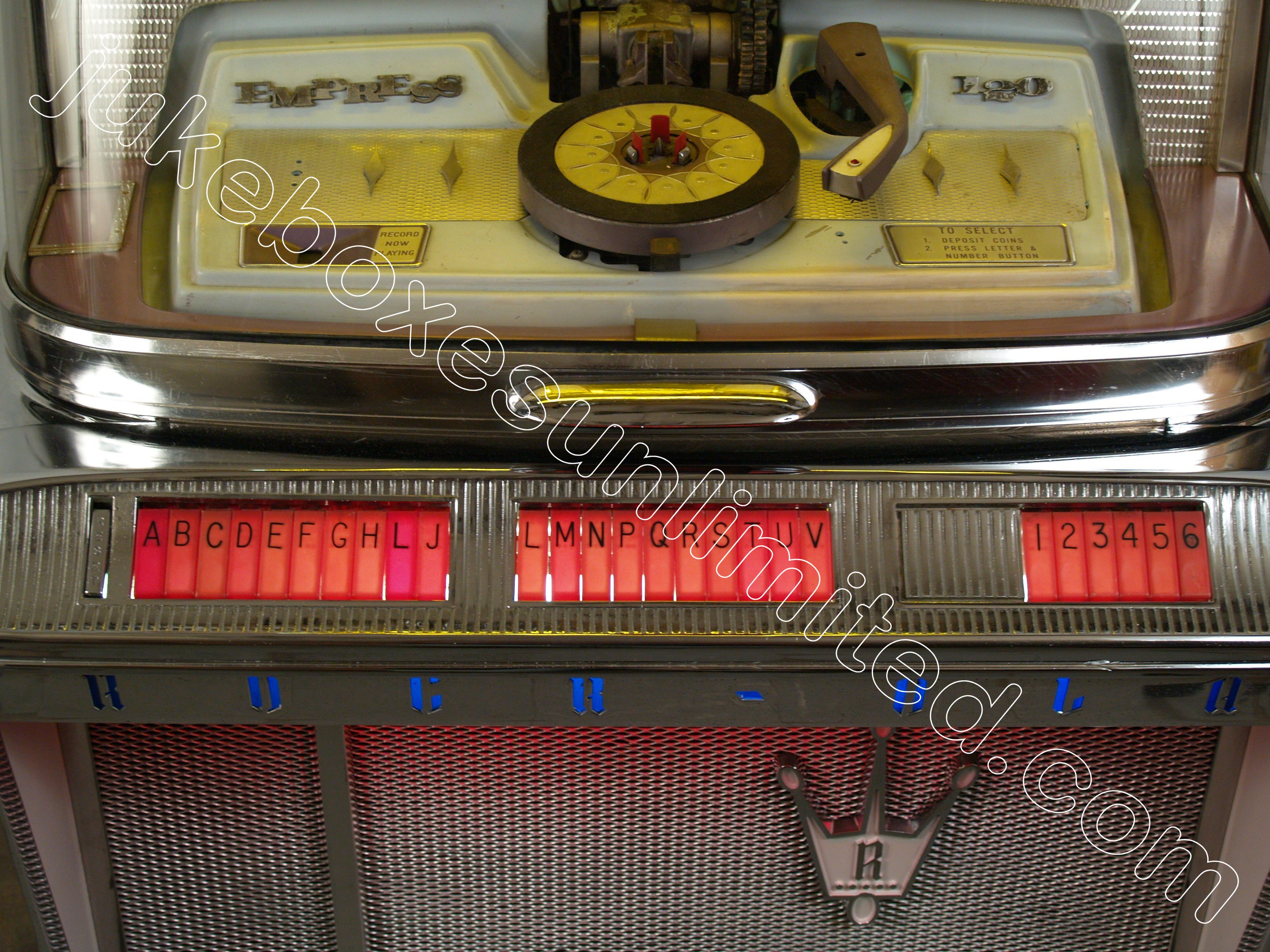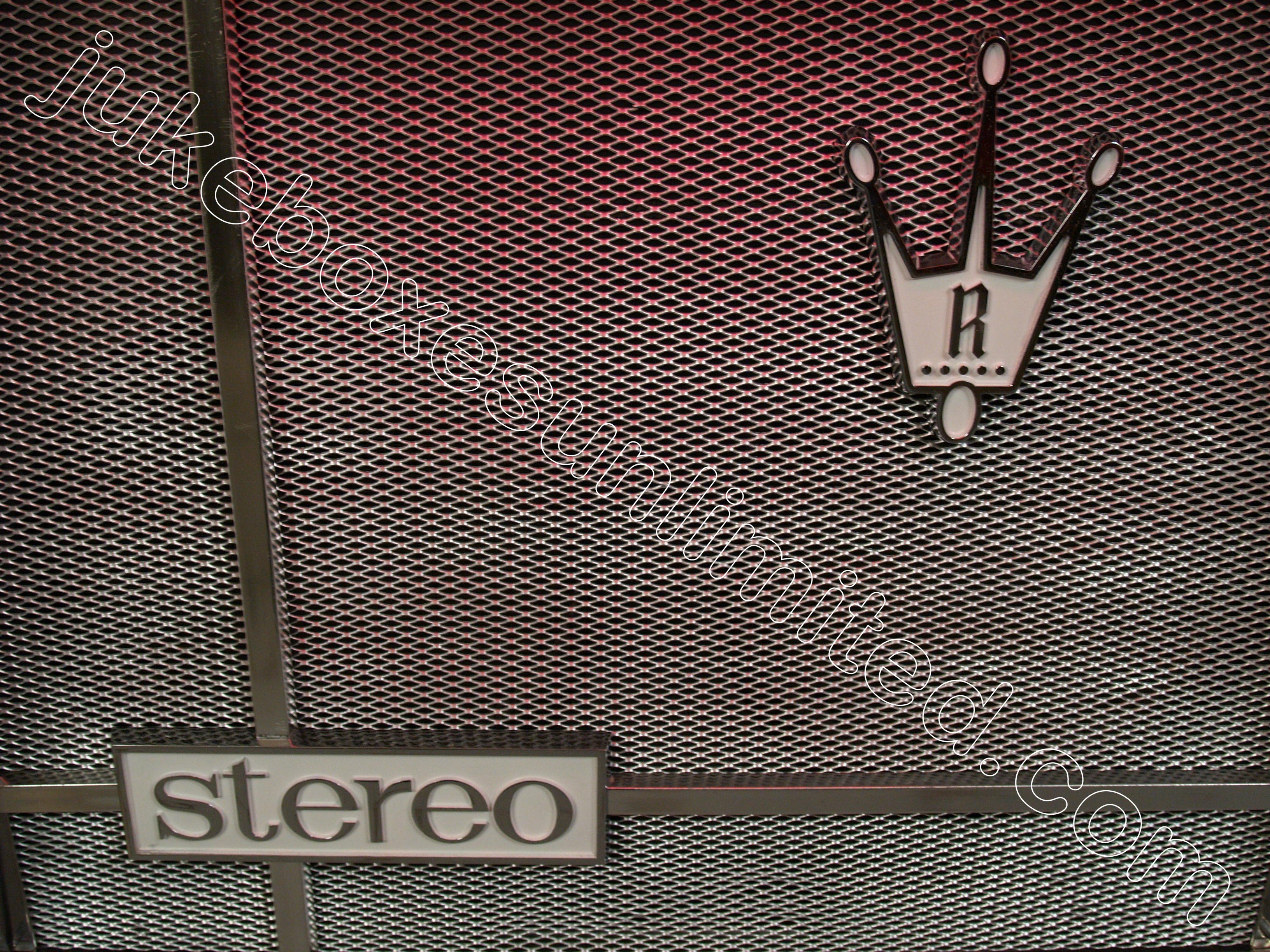 We ship worldwide and to insure proper care we crate the jukeboxes ourselves. Call us with your shipping address and we'll get you a competitive shipping/insurance quote (prices vary according to value and destination), unless you'd like to pick it up or have us deliver it in the Southern California area.
Our experience in servicing jukeboxes bought elsewhere through the Internet is that many sustain some kind of damage in transport. When you buy a jukebox from us we make sure the components inside are properly secured. In some cases we can send you detailed photos and instructions on how to unpack the unit and get it up and running.

"We only sell quality reconditioned jukeboxes that we'll be happy to service in the future.
This we've done since 1971."



If you're interested in this or any of our other jukeboxes call us at:
1-818-366-9400, 10AM-6PM P.S.T. Mon.-Sat. or e-mail us: Info@JukeboxesUnlimited.com.

For jukebox rental information in the Los Angeles area visit Jukeboxes For Rent ®.