Established 1971
Los Angeles, CA 91394
1-818-366-9400

All of our jukeboxes have been professionally reconditioned
and come with a full one year parts warranty,
excluding transportation.

We ship worldwide.


1957 Rockola
45 - RPM Jukebox
Model "1455"
200 Selections

SOLD!
The heart "beat" of San Francisco, CA.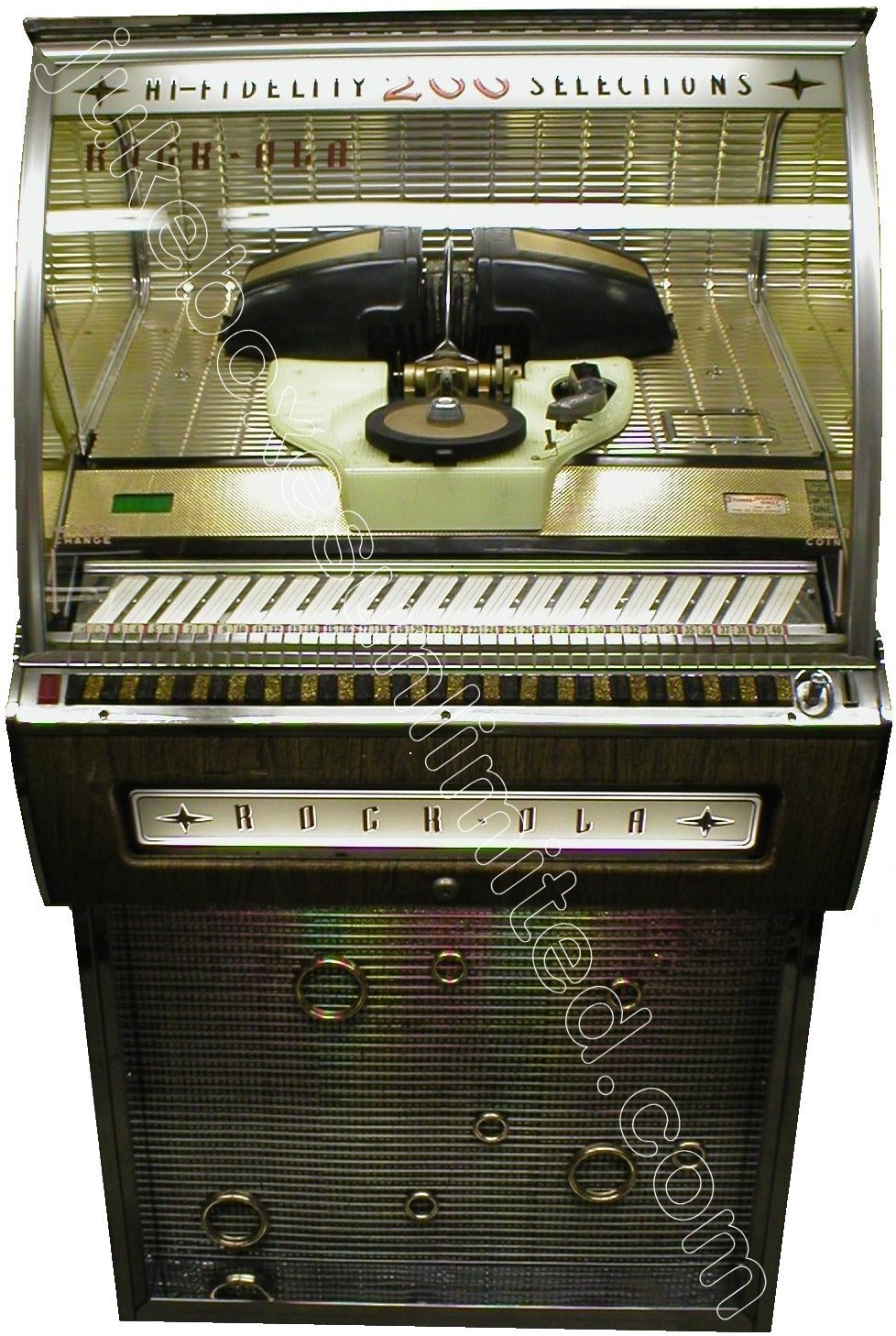 Compact, cute and colorful.
This was Rockola's first foray into 200 selection jukeboxes and offered Seeburg's V / VL models of previous years some decent competition. It was considerably smaller and lighter which was achieved by using its Ferris wheel record basket configuration.
Even it's sound was competitive with other jukes of the time through the use of a two 12-inch bass speakers in conjunction with a small high frequency horn. (AMI was the first to use a horn in it's great sounding F model of 1954.)
The 200 tune title strips in the 1455 are displayed at a slight angle in increments of 40 in a 5 sided rotating drum.
This particular unit is from the personal collection of a very talented Southern California jukebox operator. And although one to always be trying technical experiments with jukes on his route, this one seemed to have escaped his trials.
It's in amazingly nice, original condition. The top part of the side of the cabinet is all original, which by now would've been painted over 5 times. The bottom half is not original, but in good shape. This is one sweet little juke.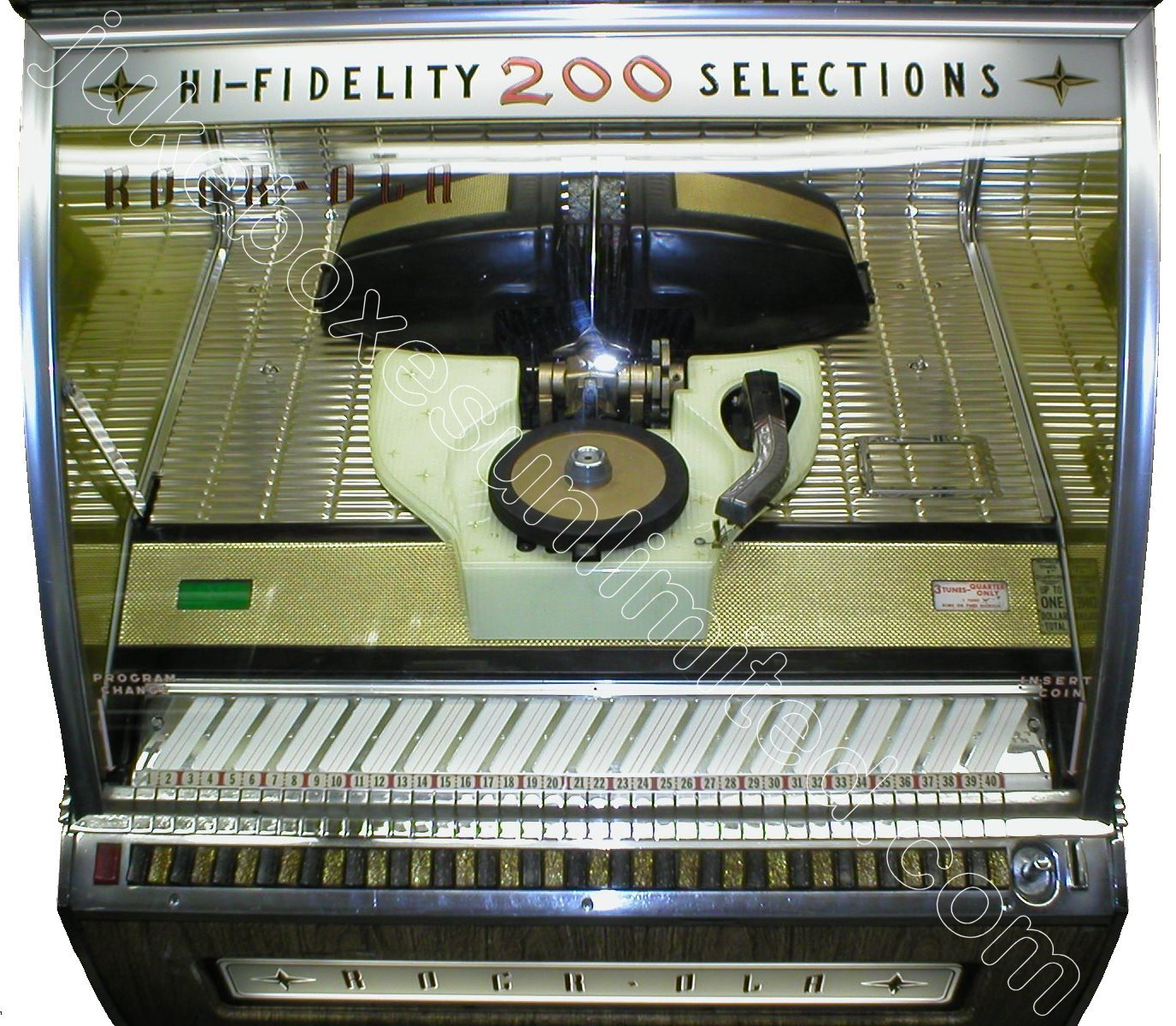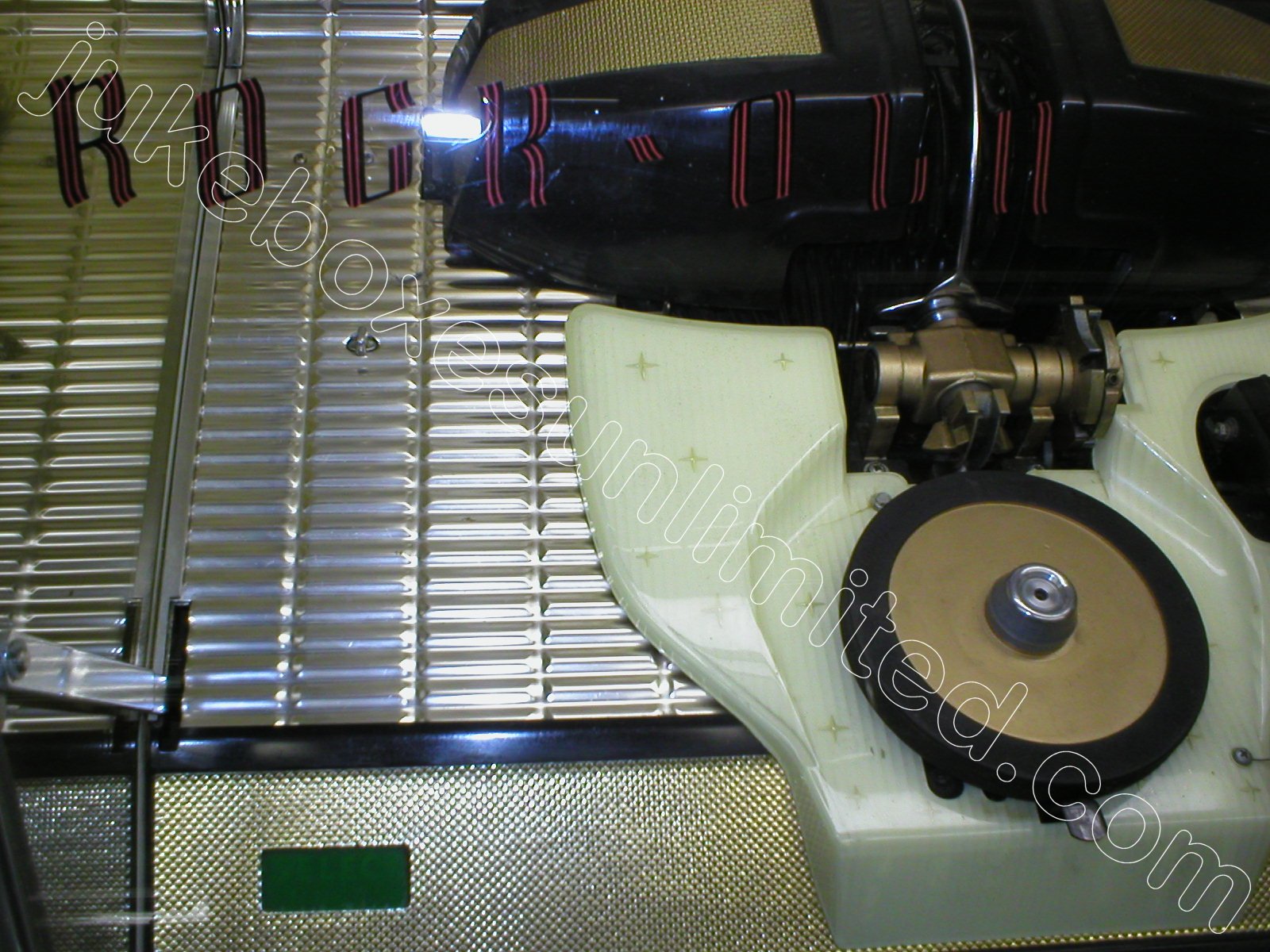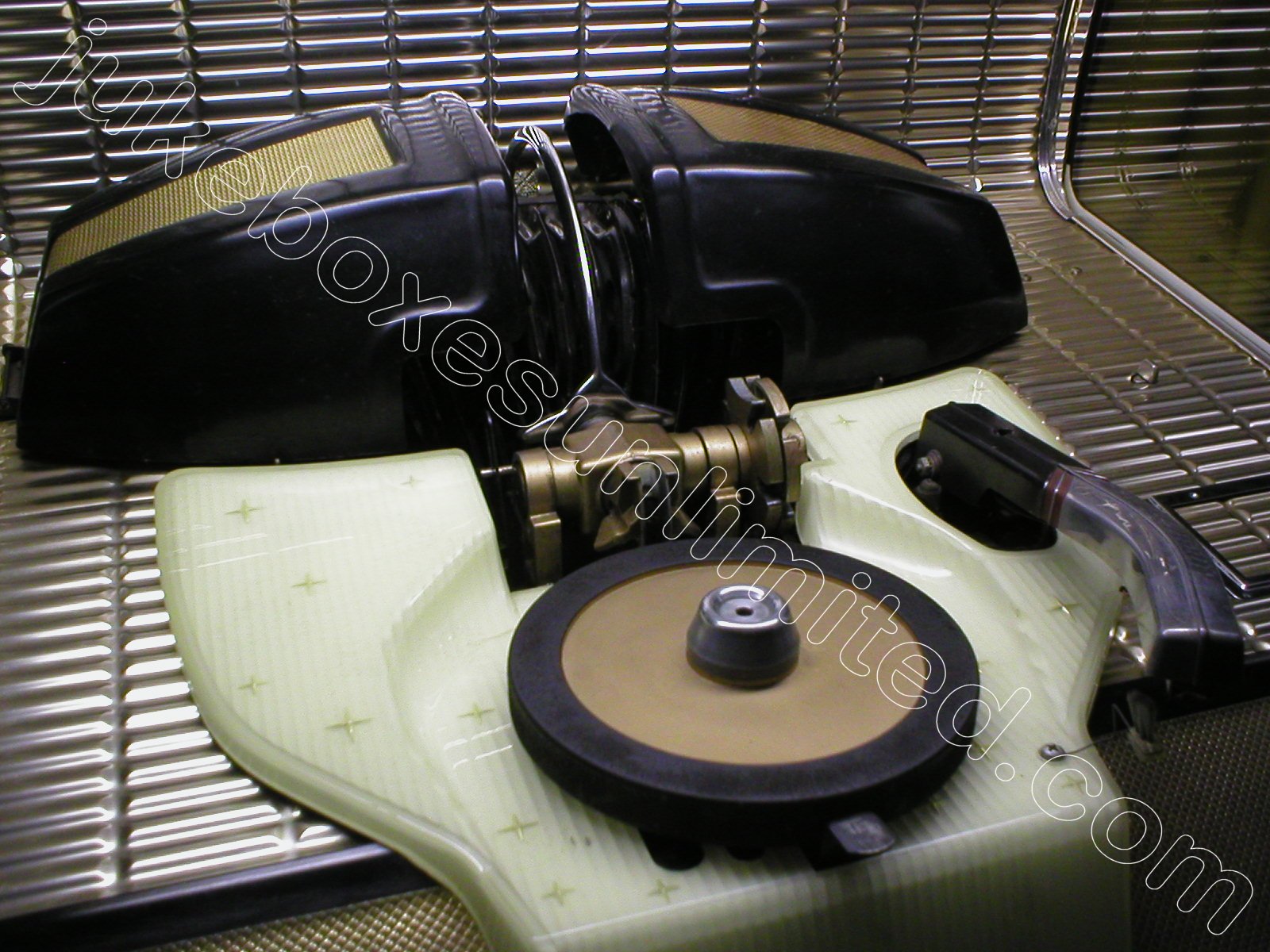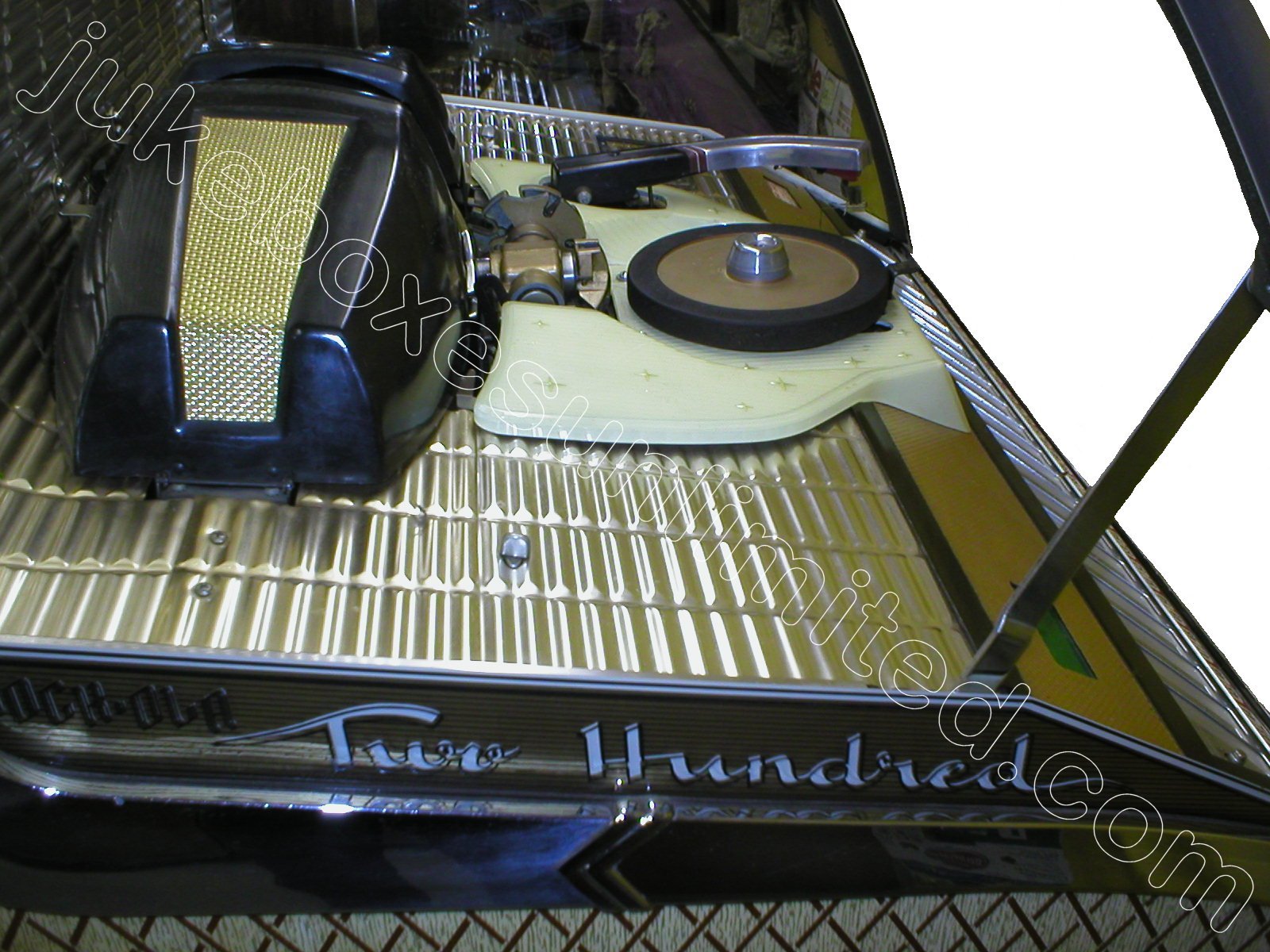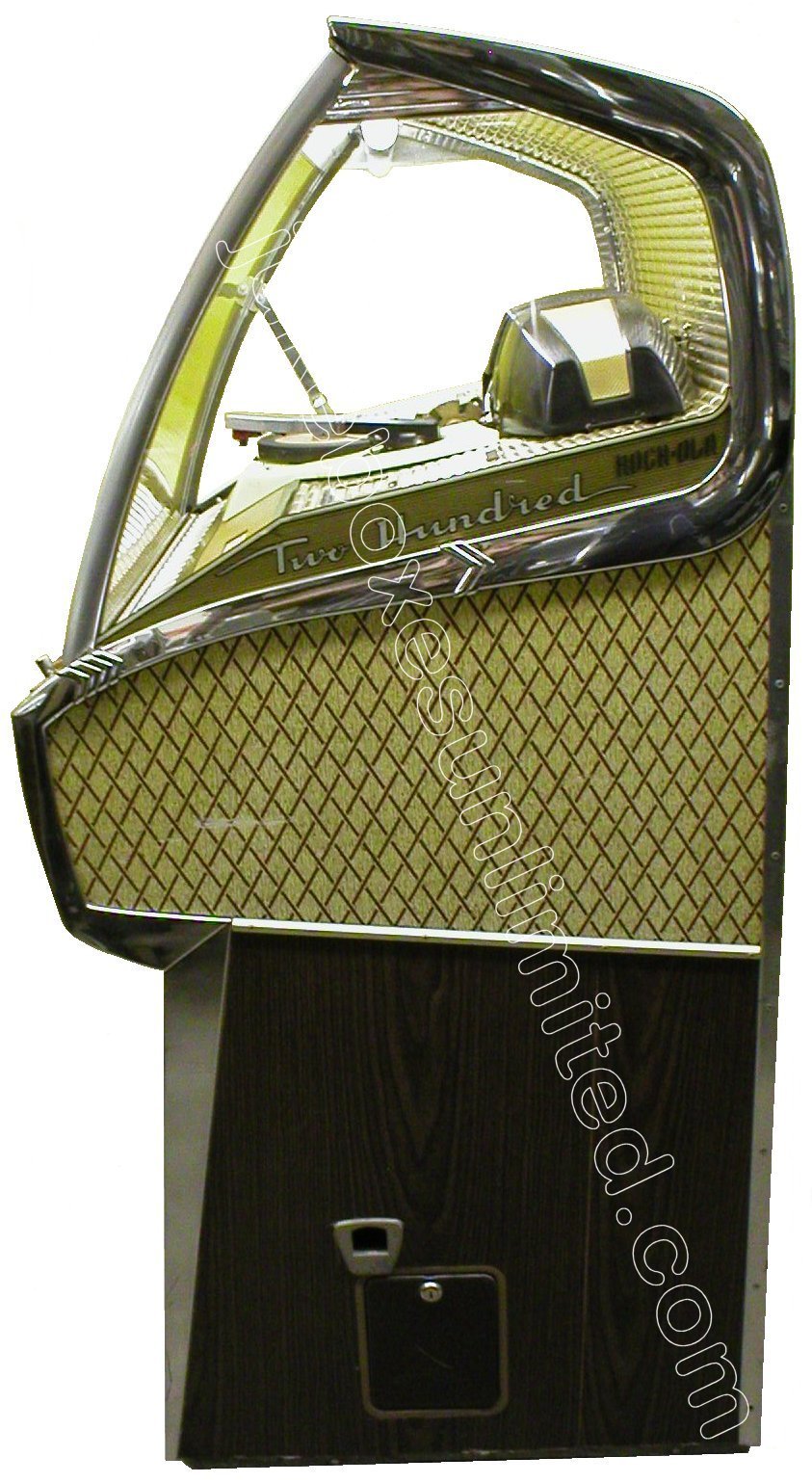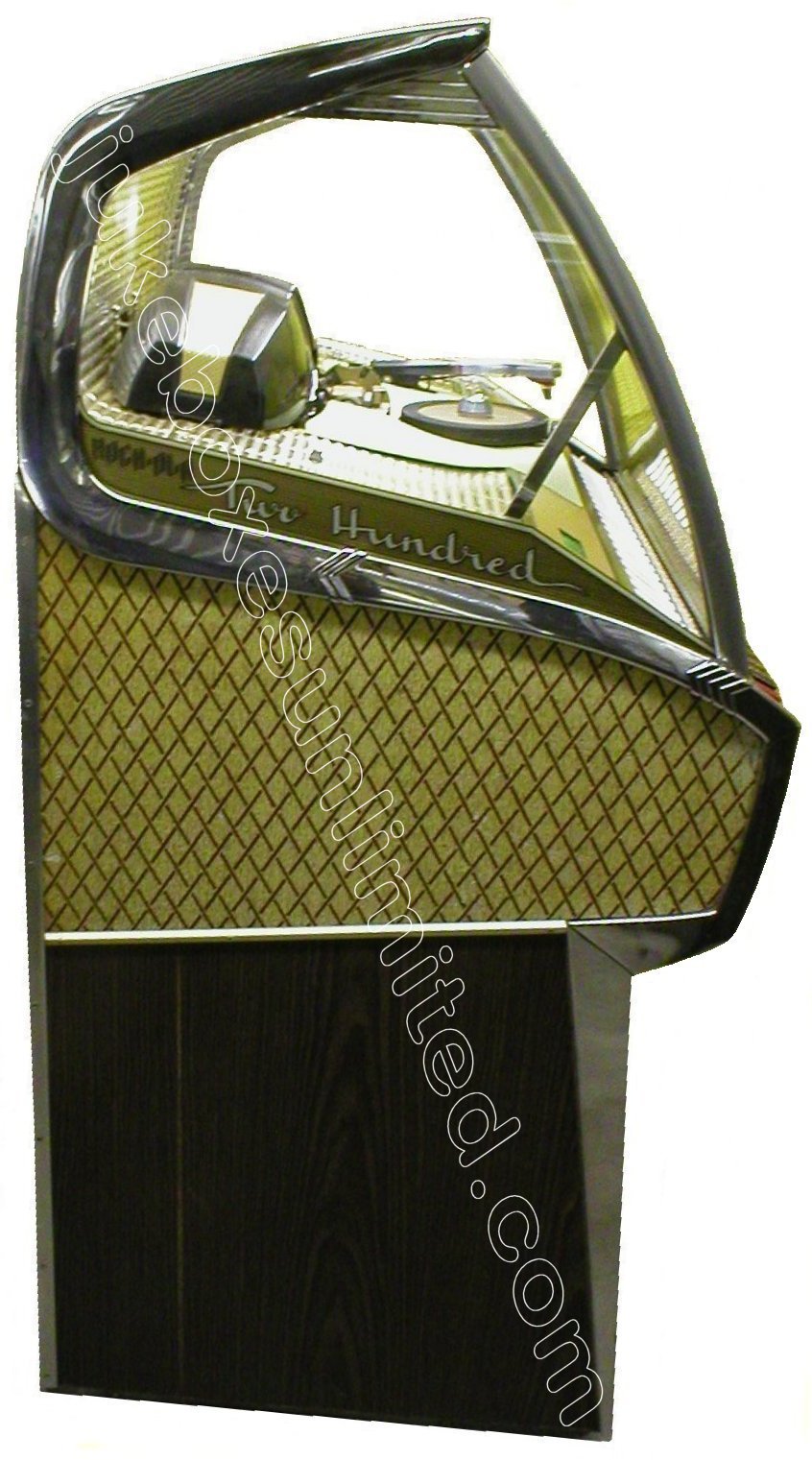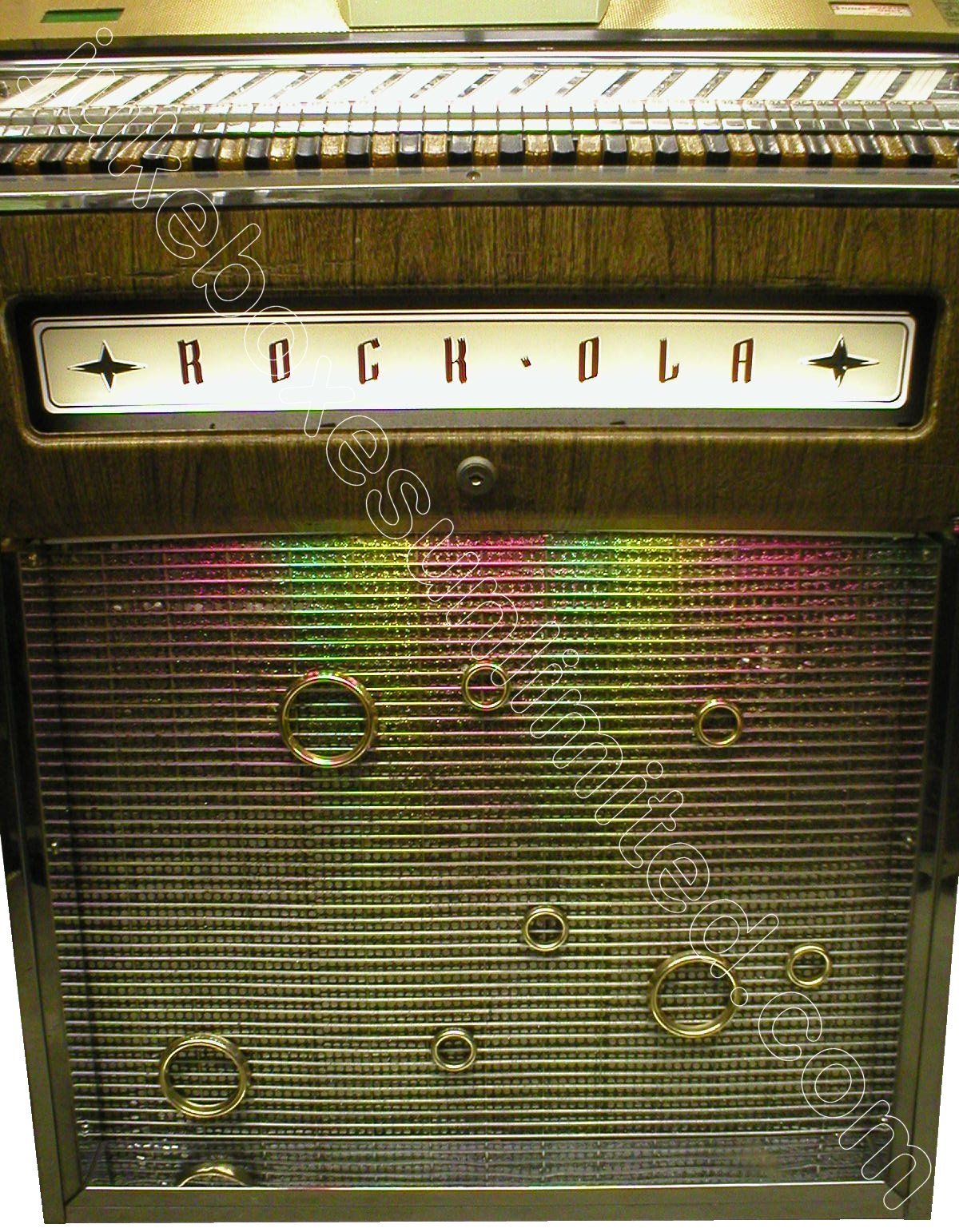 We ship worldwide and to insure proper care we crate the jukeboxes ourselves. Call us with your shipping address and we'll get you a competitive shipping/insurance quote (prices vary according to value and destination), unless you'd like to pick it up or have us deliver it in the Southern California area.
Our experience in servicing jukeboxes bought elsewhere through the Internet is that many sustain some kind of damage in transport. When you buy a jukebox from us we make sure the components inside are properly secured. In some cases we can send you detailed photos and instructions on how to unpack the unit and get it up and running.

"We only sell quality reconditioned jukeboxes that we'll be happy to service in the future.
This we've done since 1971."



If you're interested in any of our other jukeboxes call us at:
1-818-366-9400, 10AM-6PM P.S.T. Mon.-Sat. or e-mail us: Info@JukeboxesUnlimited.com.

For jukebox rental information in the Los Angeles area visit Jukeboxes For Rent ®.