JUKEBOXES UNLIMITED.com®
Established 1971
Los Angeles, CA 91394
1-818-366-9400

These jukebox speakers have been professionally rebuilt/restored
and include a full one year parts warranty.

We ship worldwide.

Can we custom build a jukebox for you today?



1997 Rockola
Remote Jukebox Speakers
Model "RS3200"
Reproduction of the 1946-50 Wurlitzer 4008
"Bubbler Speakers"
Just SOLD!
Stereo Sound in Salt Lake City, Utah.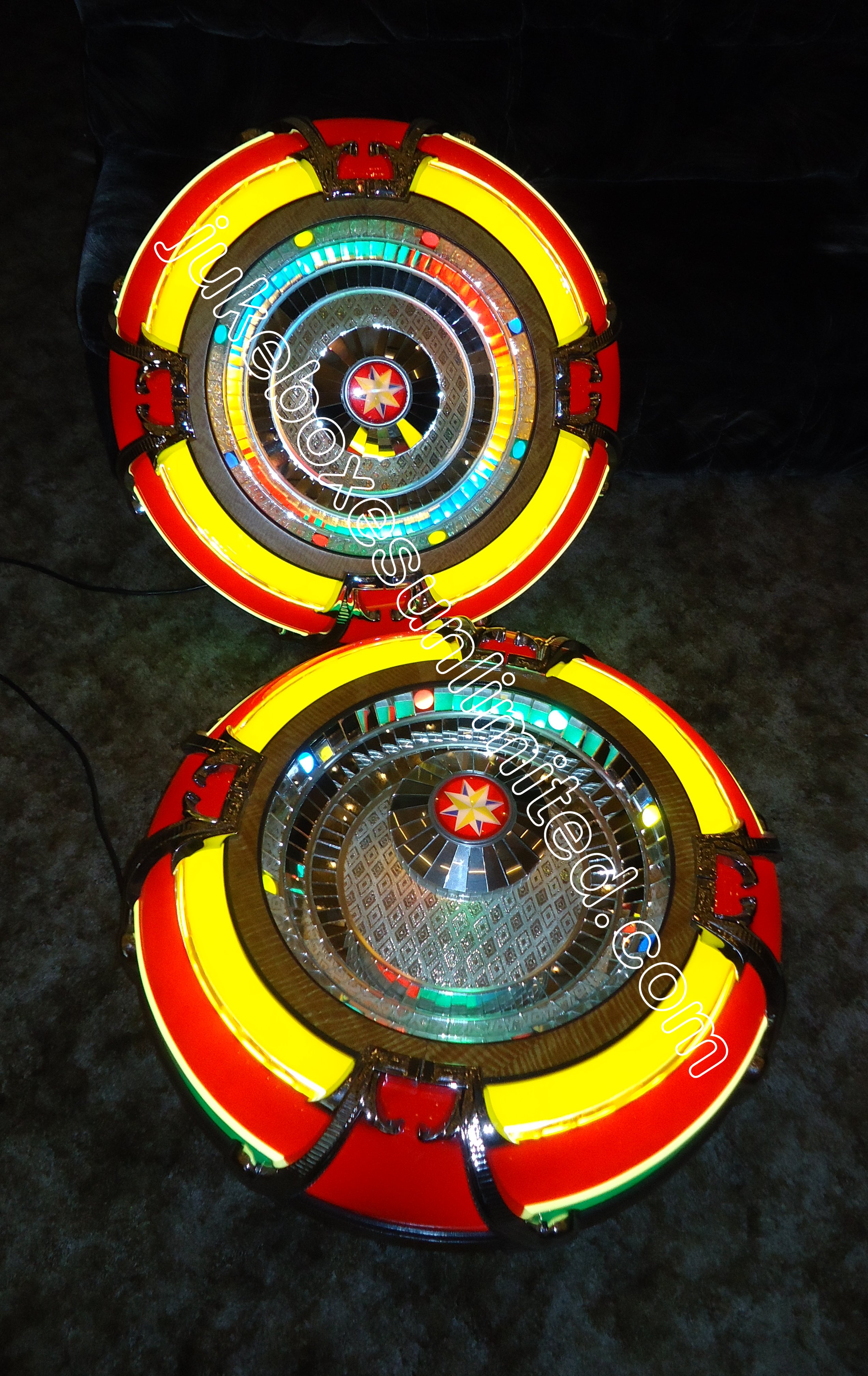 Let me start of by saying I'm not an authority on these speakers, but here's what I do know:
They are faithful reproductions of Wurlitzer's 1946-50 model 4008 Super Deluxe Speaker that was originally designed to be used as a remote speaker with the 1946 model 1015 Wurlitzer "bubbler" jukebox.
Since their introduction in 1979, there have been several reincarnations of what has always been labeled an RS3200. Earlier versions had incandescent light bulbs but no bubble tubes and were considerably heavier with a mounting base 3 - inch deeper. That alone had the darn things sticking out from the wall like a mushroom.
What was done back in '79 with a single 12 - inch woofer is now handled by a 6.5 - inch woofer moved by a 20 oz. magnet coupled with a crossover network and tweeter. The Freq response runs from 46 kHz to about what your dog can hear. These work well with the powerful reproduction "Bubblers" of today or any stereo system.
These newer model are slimmer, lighter, considerably more colorful and way more brilliant then their predecessors. They're updated with florescent lamps that spread the light more evenly and reduce the risk of over heating the curved plastics.
These crazy beautiful speakers will grab all the attention wherever they're placed, whether on the wall or even the ceiling. Each has 4 bubble tubes bubbling and a lighted mirrored center rotating and reflecting colors around three rows of mirrors. These fantastic, roulette wheel looking, speakers will amaze. They'll also mesmerize.
Now here's a little know fact: Around 1974 or 5 a fella strolls into our store/shop a couple of blocks West of Central Ave on Indian School Road in Phoenix, Arizona. I'm not there, but he tells my wife that ours is his favorite store in the whole wide world and that he manages the group The Electric Light Orchestra.
He's evidently been in the store before and asks if he can take some pictures of jukeboxes this time. In the store we had an original 1946 Wurlitzer 1015 jukebox and 1940's era Wurlitzer model 4008 Super Deluxe Speaker which was propped up on one of those large deep pool room chairs.
In 1976 ELO released their 6th album "A New World Record" with their new logo, that of a 4008 speaker with the letters ELO in the middle. Coincidence? I should ask.
Because then in December of 1990 Tom Petty refers ELO's founder, Jeff Lynn, to us who the purchased one of our 1953 Seeburg model "C" jukes. When we delivered it to his home, he already had a Wurlitzer OMT in his living room.
We purchased this particular set along with a Rockola "Bubbler" jukebox that came from a mansion with a game room as big as a house. The room hadn't be used for years since the kids grew up and moved out. They are (the speakers) immaculate and work perfectly. Don't know about the kids.
Did I mention how extremely rare these beautiful babes are and how impossible it would be to find 2 of them at one time only three serial numbers apart? This means that they are identical with all the same features.
We are offering these gems as a set that can be used with any stereo Bubbler jukebox or you can hook 'em up to any stereo system and be the envy of all your friends and mine. Remember you can't have one speaker in a stereo system. DUH!
Which wall do you think they'd look best on?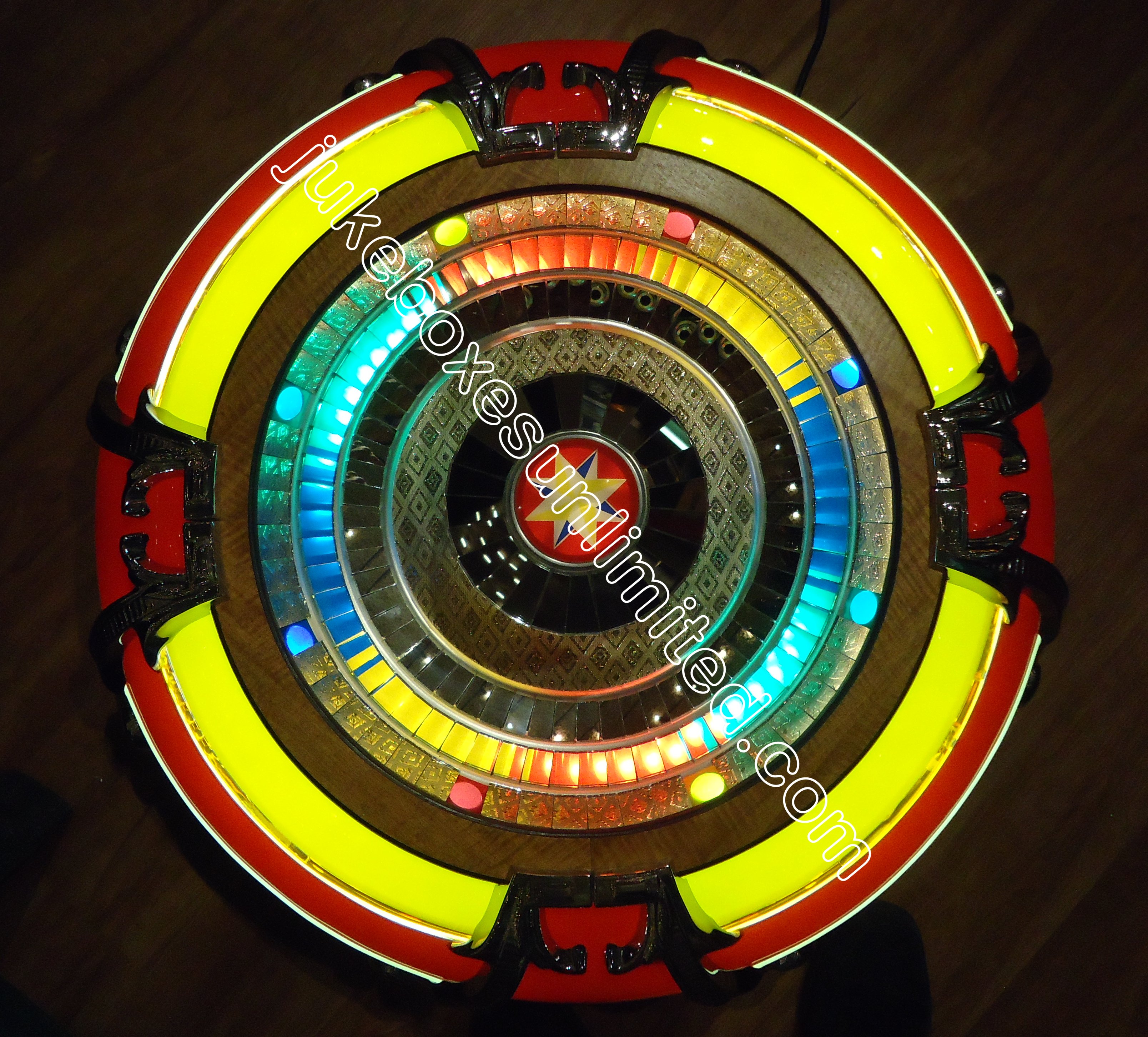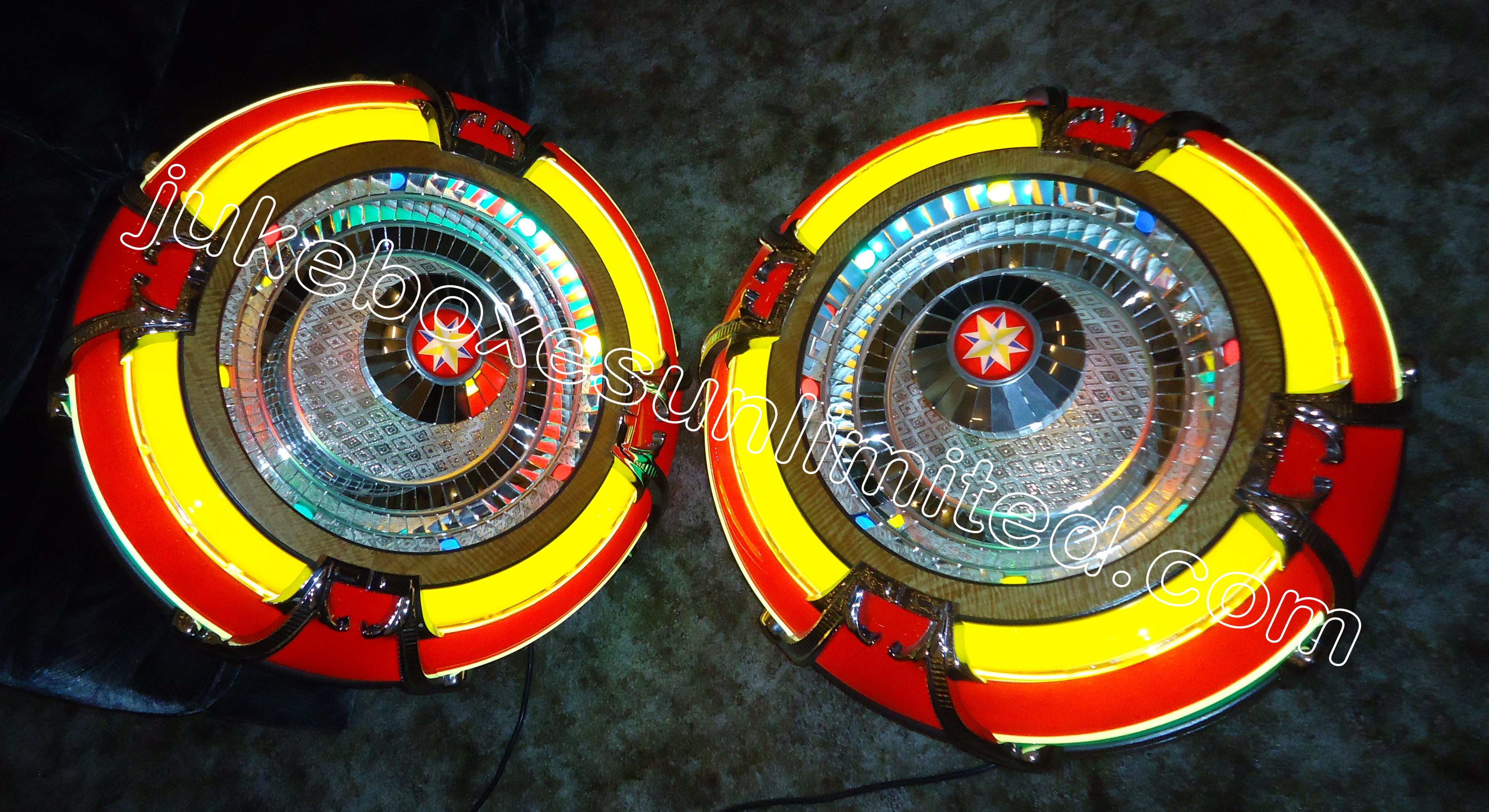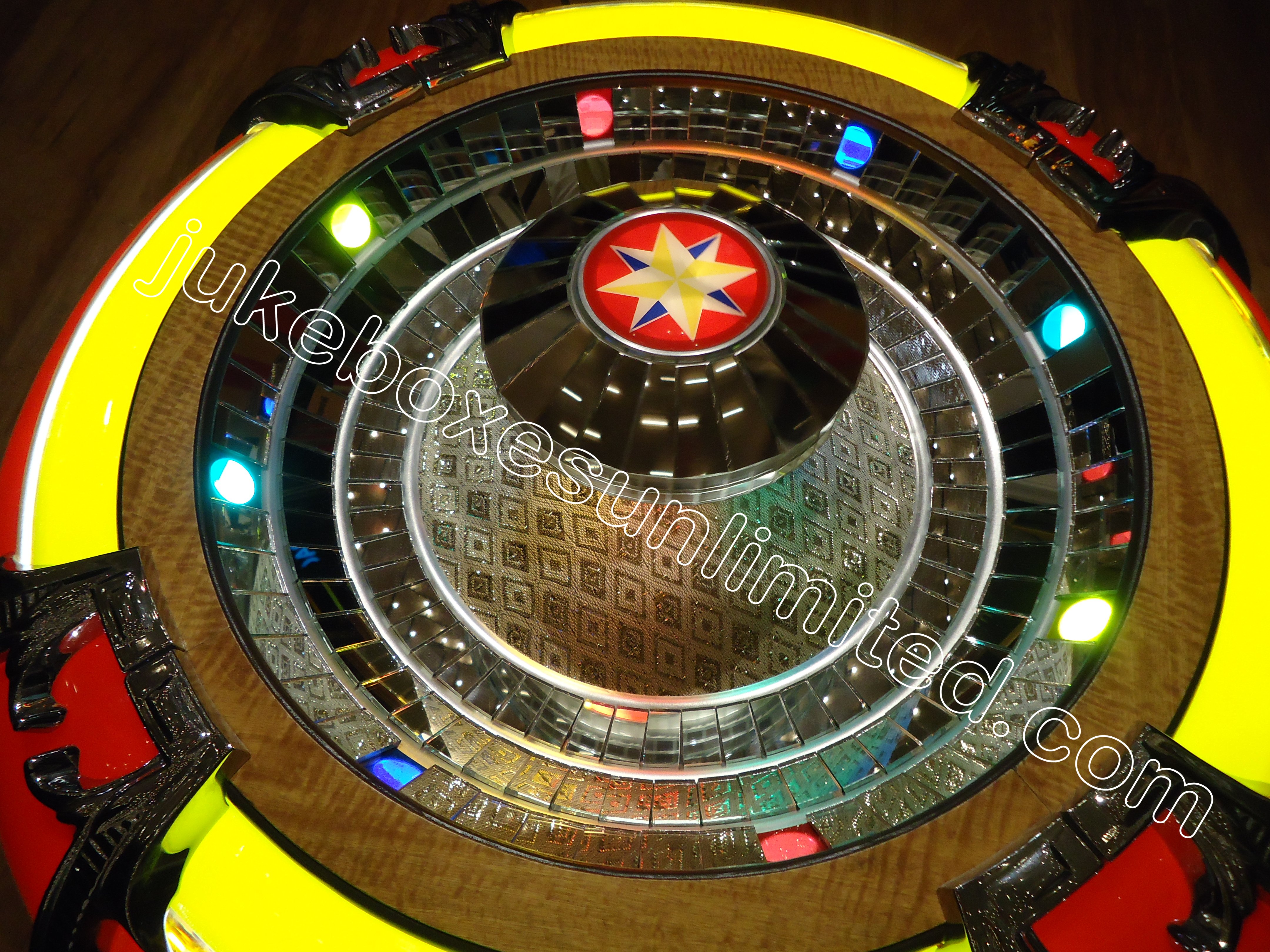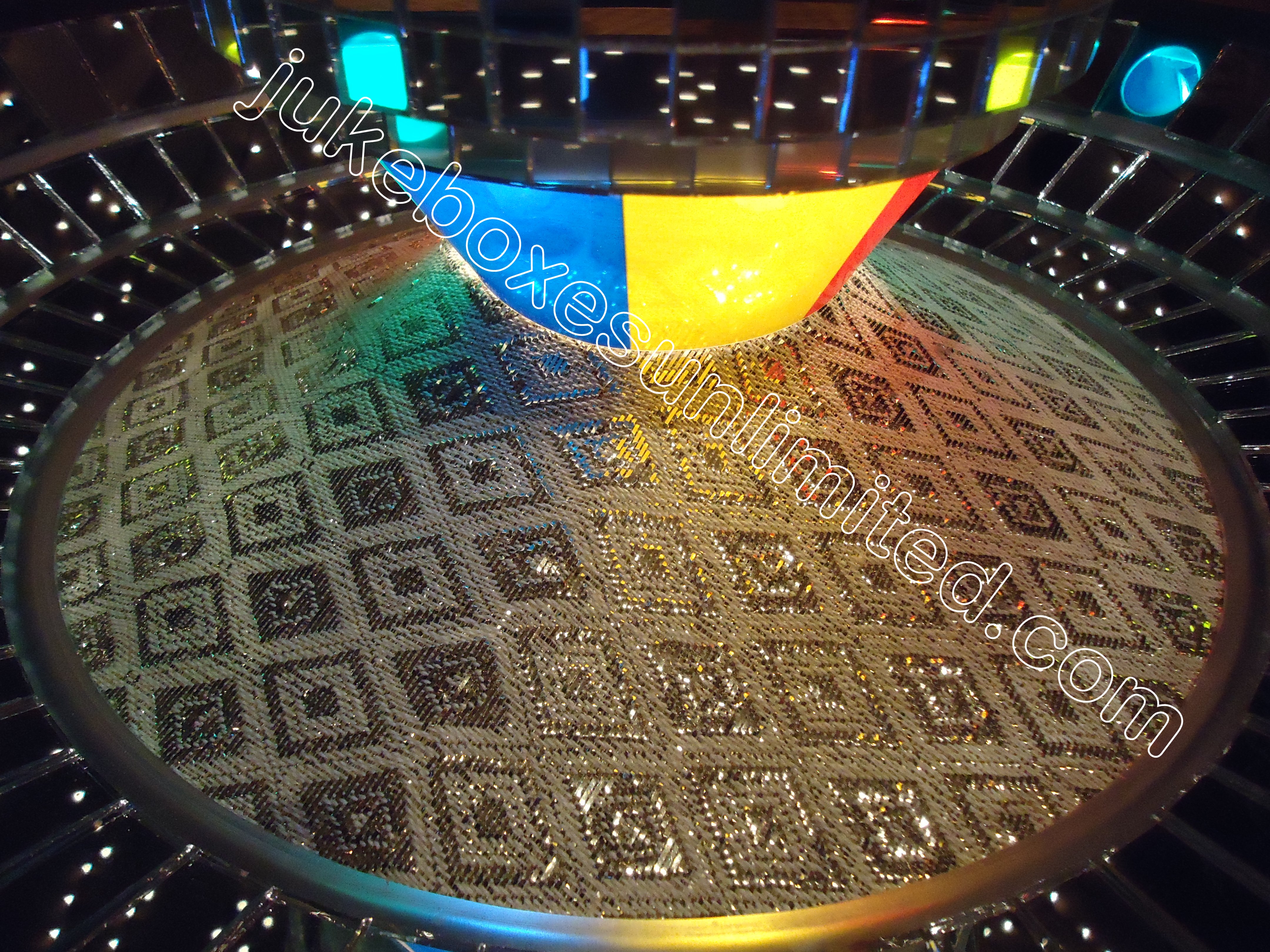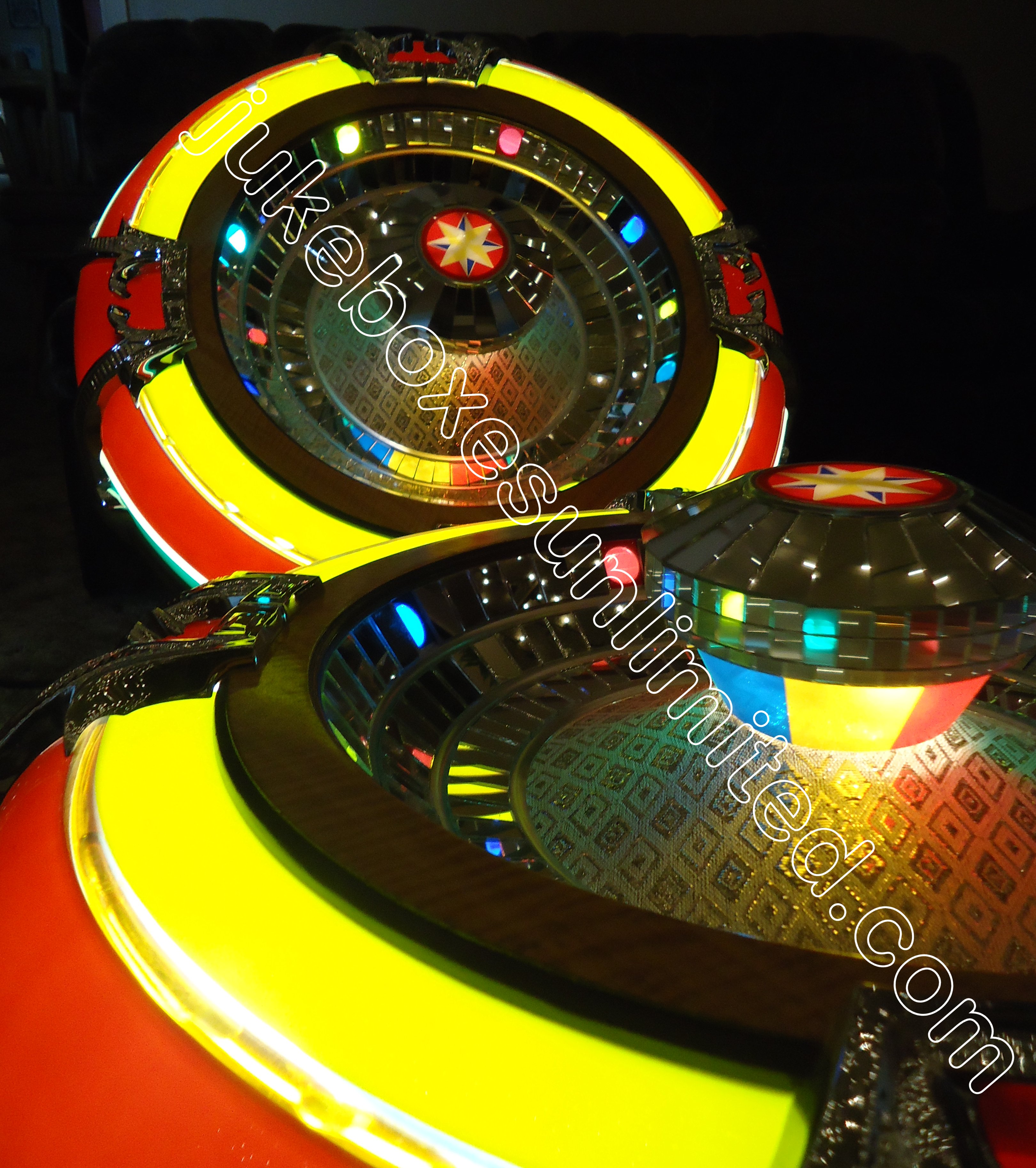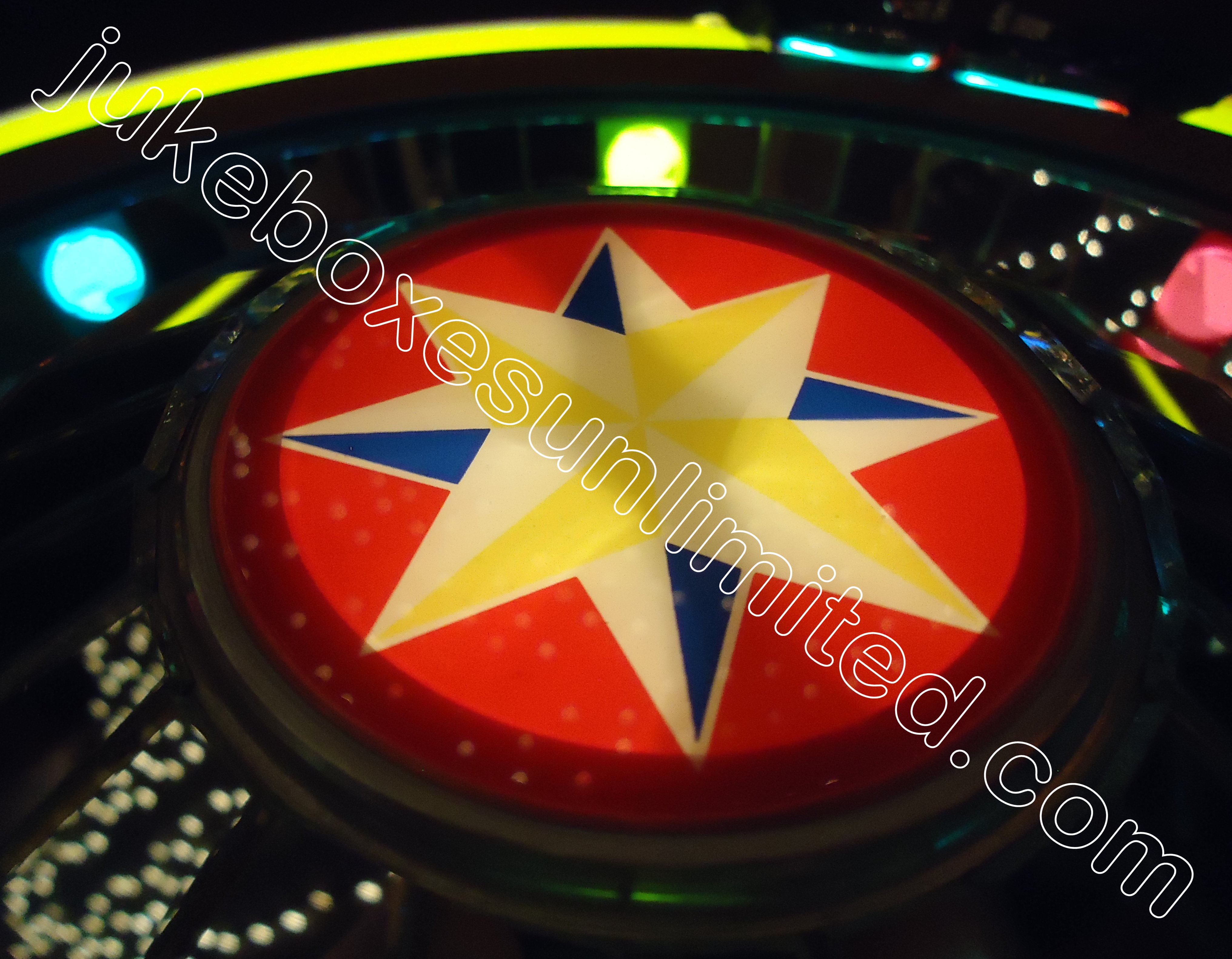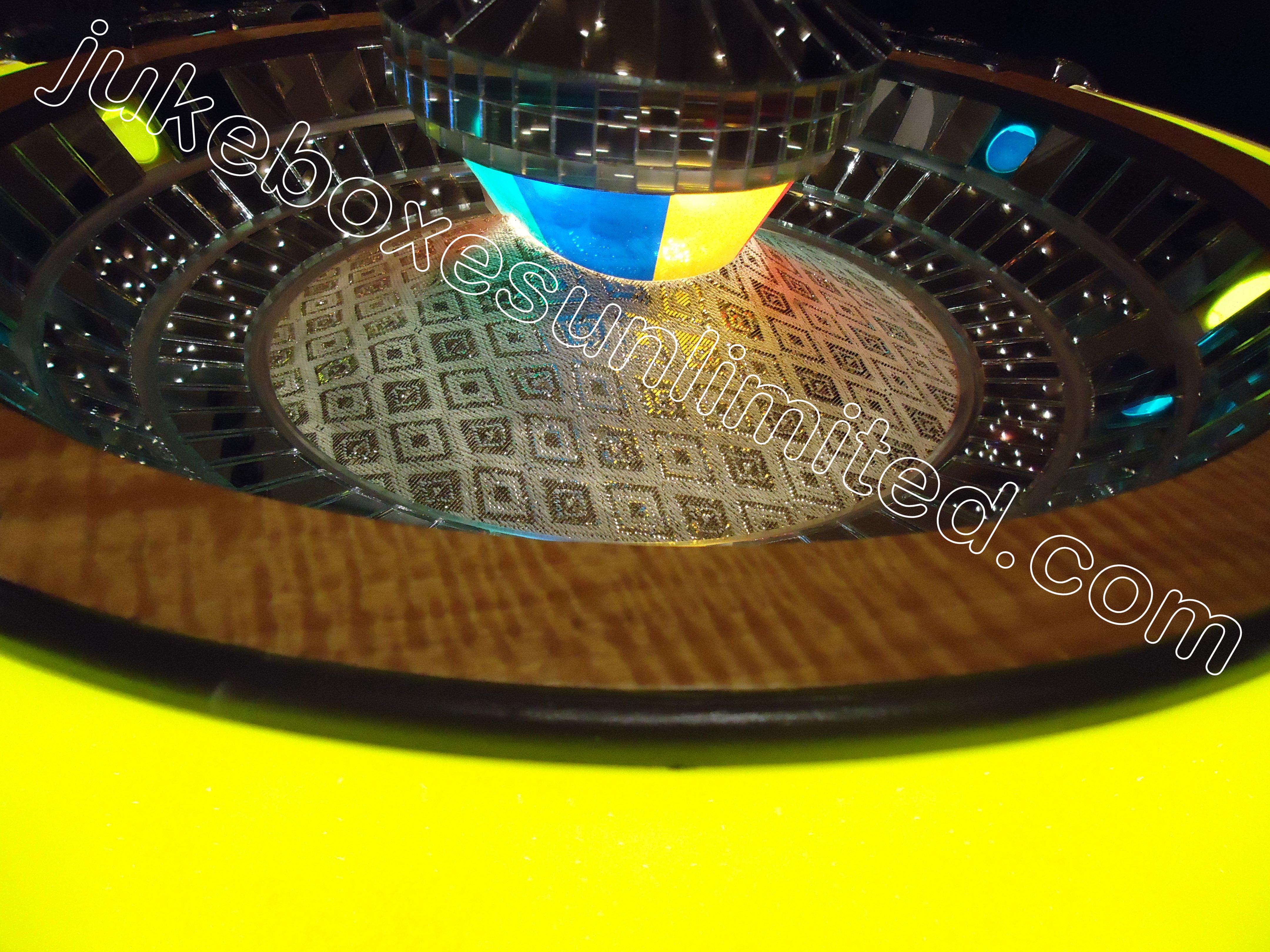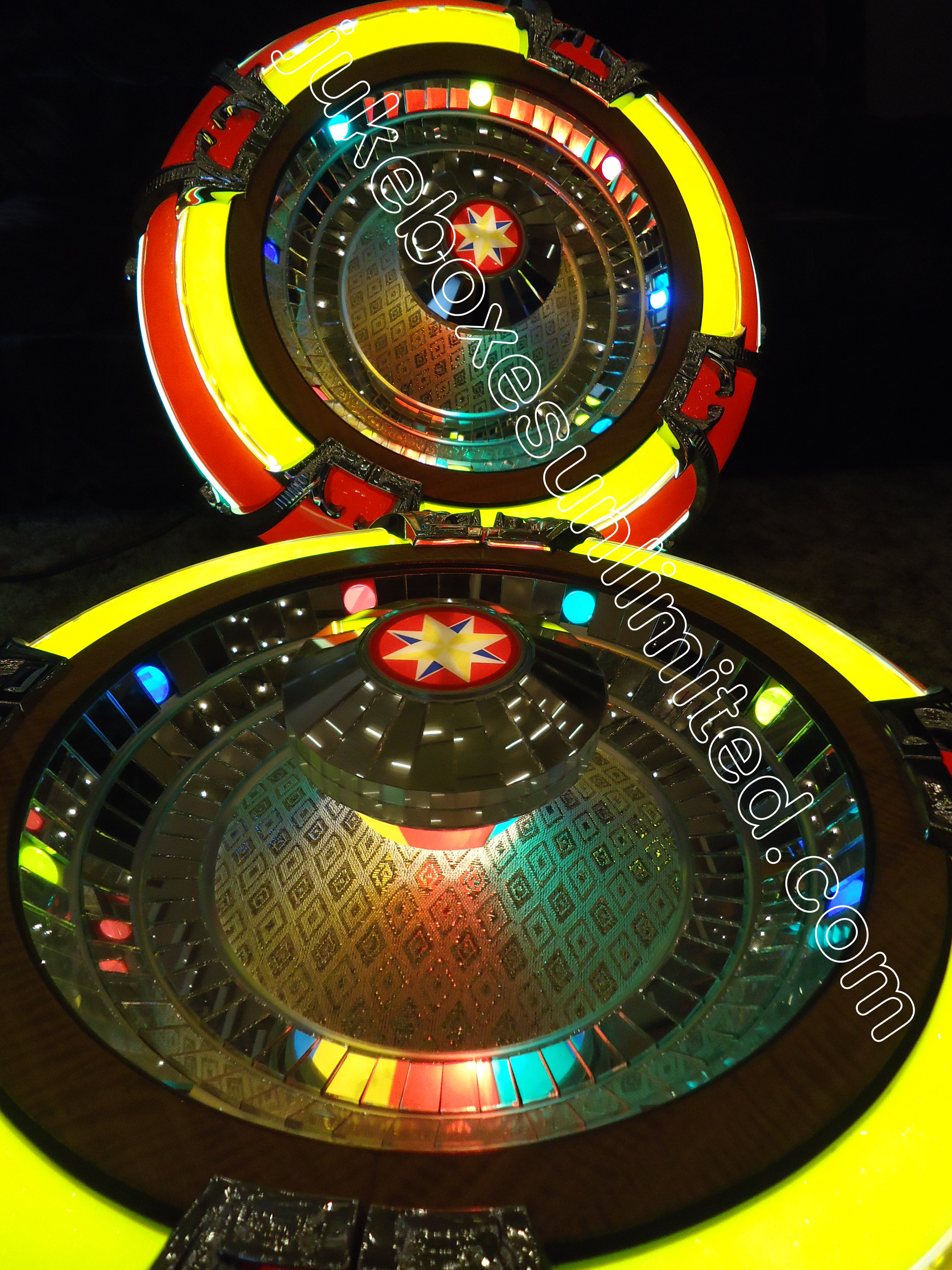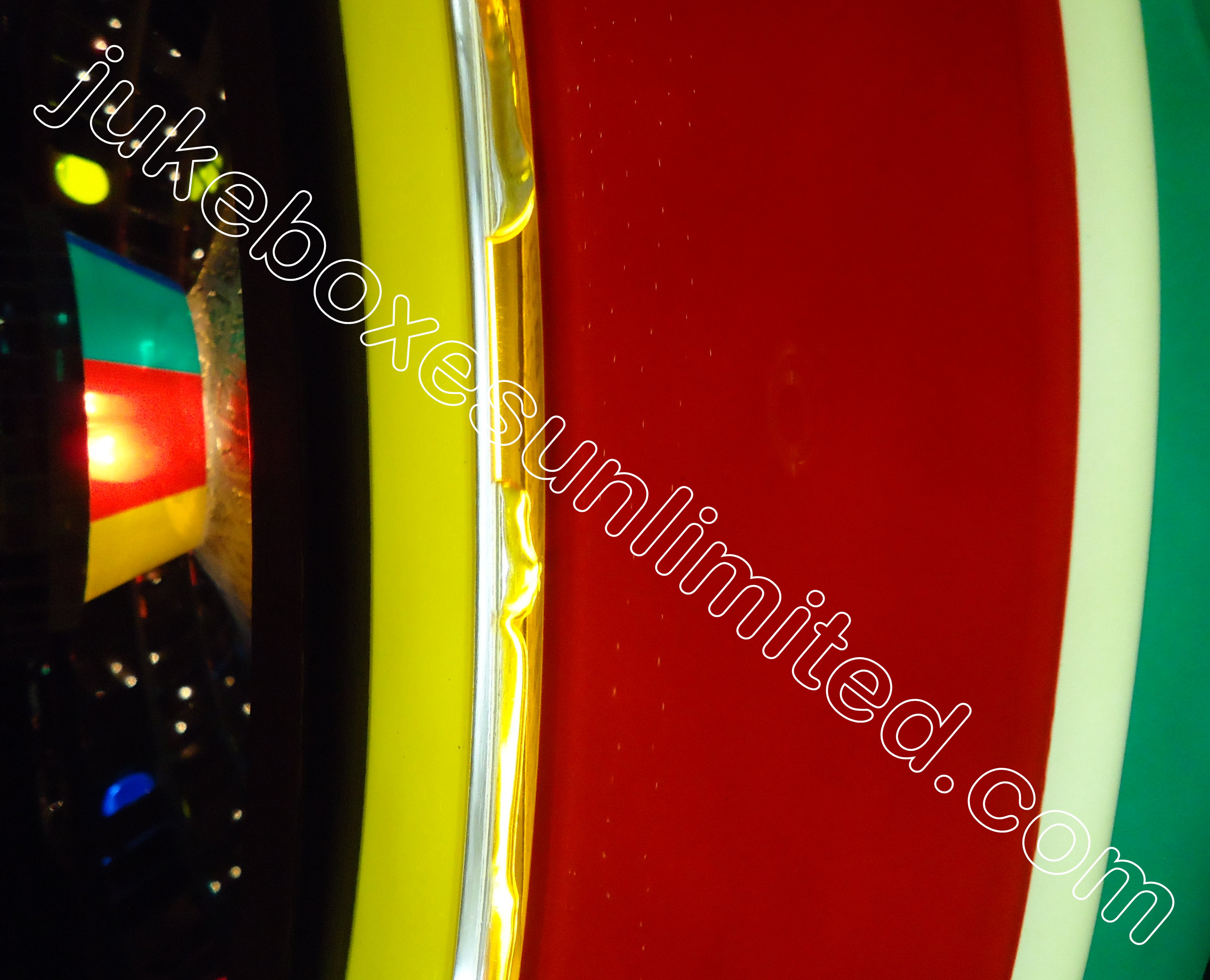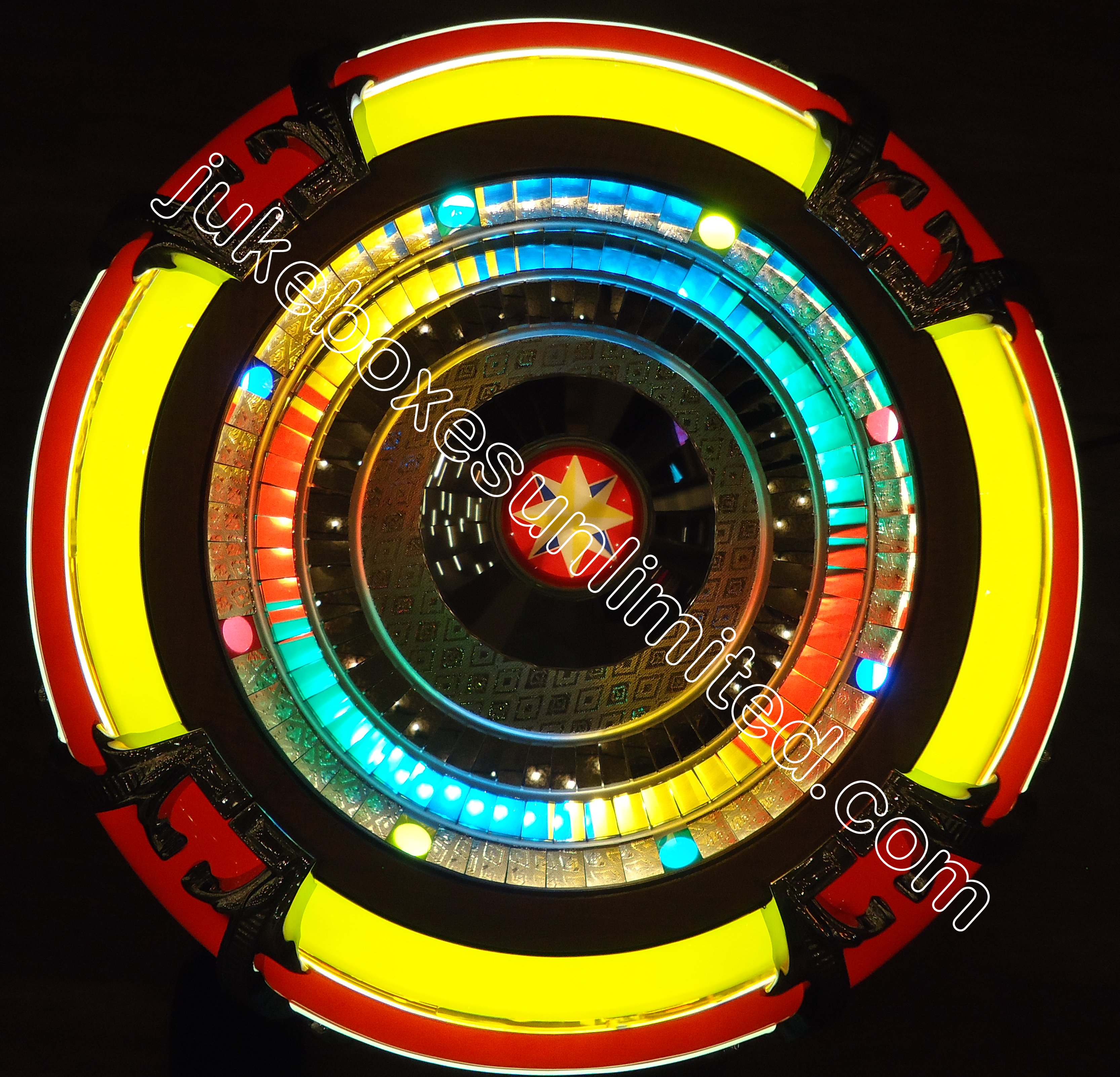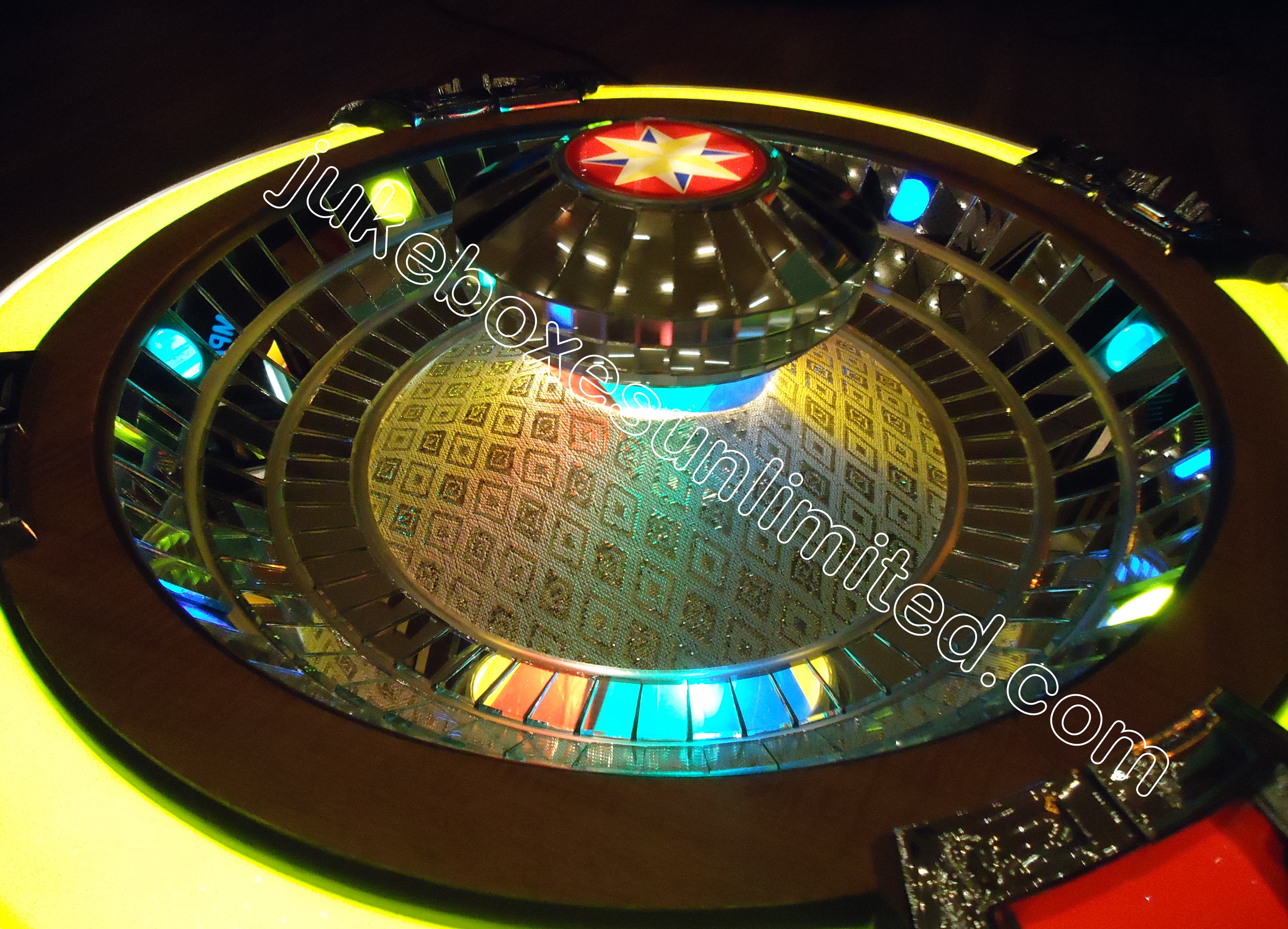 We ship worldwide and to insure proper care we crate the jukeboxes ourselves. Call us with your shipping address and we'll get you a competitive shipping/insurance quote (prices vary according to value and destination), unless you'd like to pick it up or have us deliver it in the Southern California area.
Our experience in servicing jukeboxes bought elsewhere through the Internet is that many sustain some kind of damage in transport. When you buy a jukebox from us we make sure the components inside are properly secured. In some cases we can send you detailed photos and instructions on how to unpack the unit and get it up and running.

"We only sell quality reconditioned jukeboxes that we'll be happy to service in the future.
This we've done since 1971."


If you're interested in this or any of our jukeboxes just e-mail us at: Info@JukeboxesUnlimited.com.

For jukebox rental information in the Southern California area visit Jukeboxes For Rent ®.