1981 Midway
Arcade Machine
Model "Kickman"
2 Players
SOLD!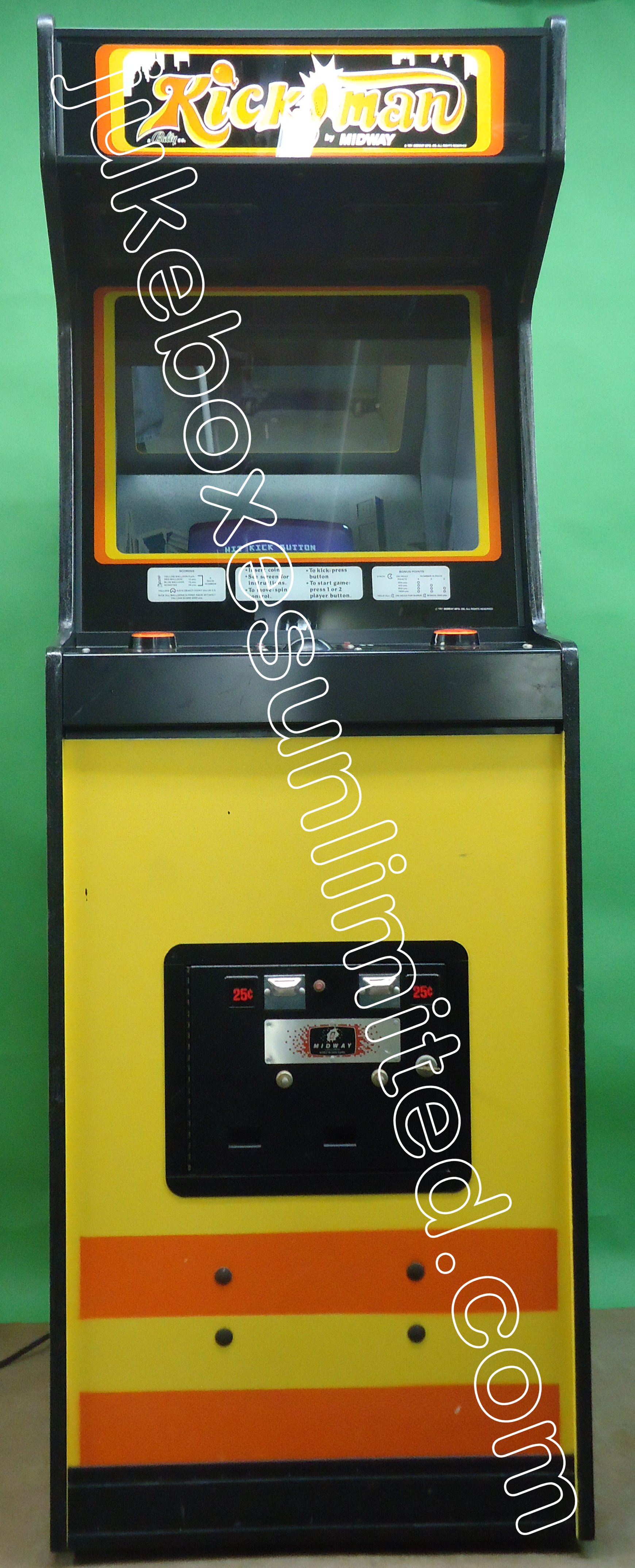 Manufactured in December, 1981 by Midway Manufacturing Co., this arcade game is in great shape.
This game features unicycles, falling balloons, stacking Pac-Man on your head, and it's all in a circus atmosphere.
"Kickman" was manufactured during the time period that include Gorf, Ms. Pac-Man, Ms. Pac-Man Plus, Bosconian, Space Encounters, Space Zap, Space Invaders Deluxe, Pac-Man, and Space Invaders II.
This arcade game is in spectacular shape, cabinet, glass and color monitor. It was bought new and went right into a game room in an upscale Calabasas home and was never "on location" in an arcade.
"Kickman" is fun for the whole family and no game room is complete without arcade games.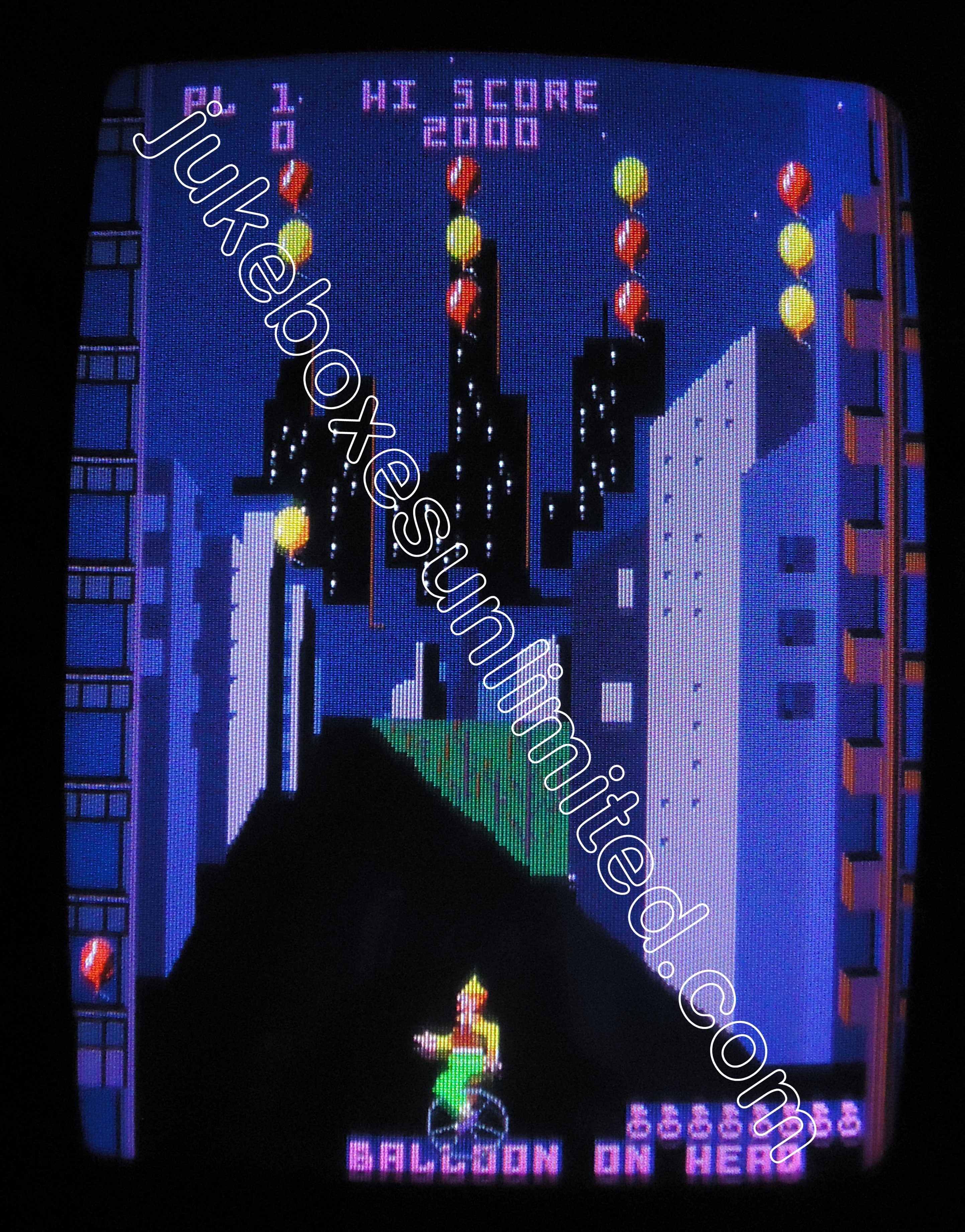 Great color.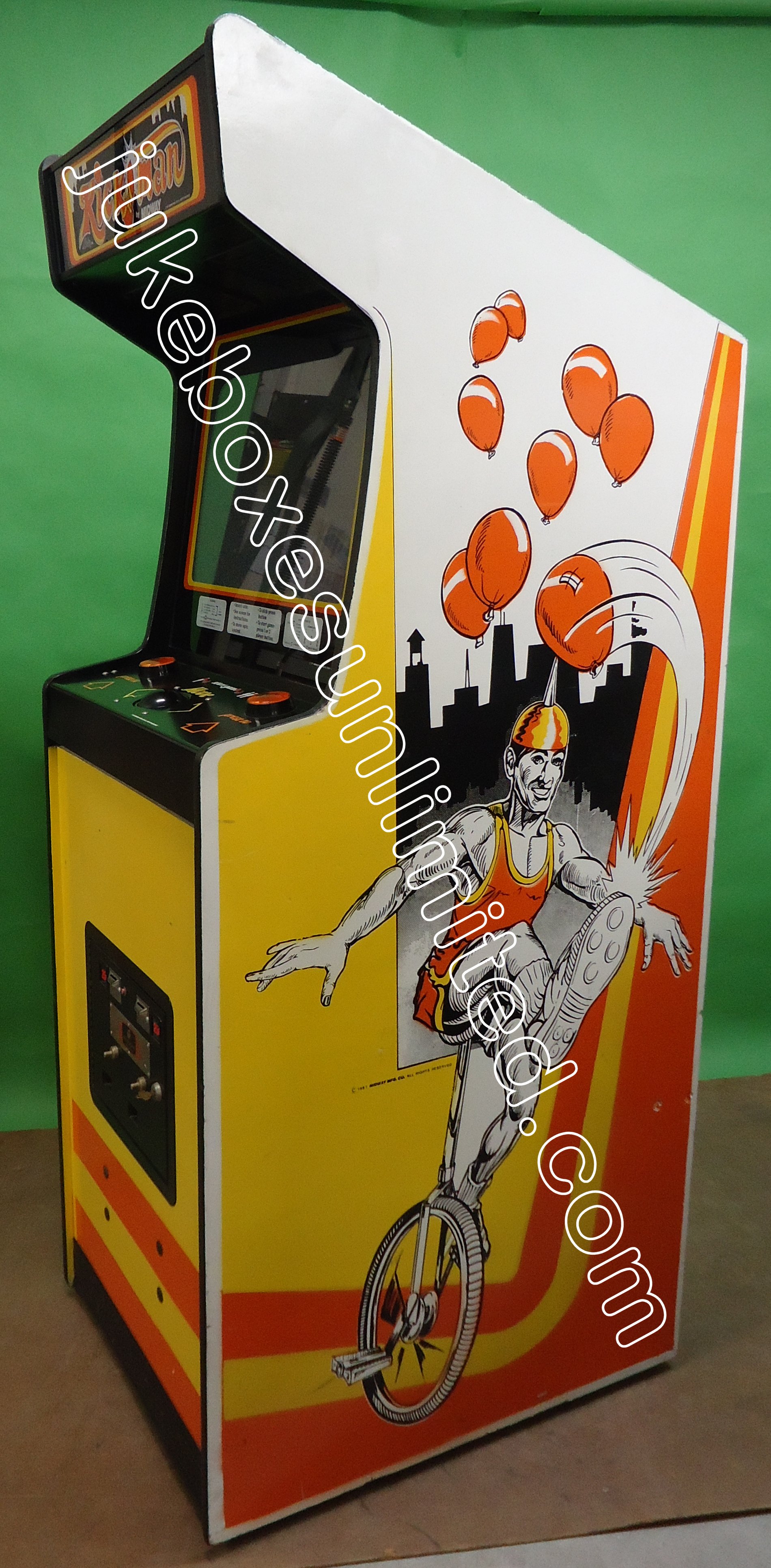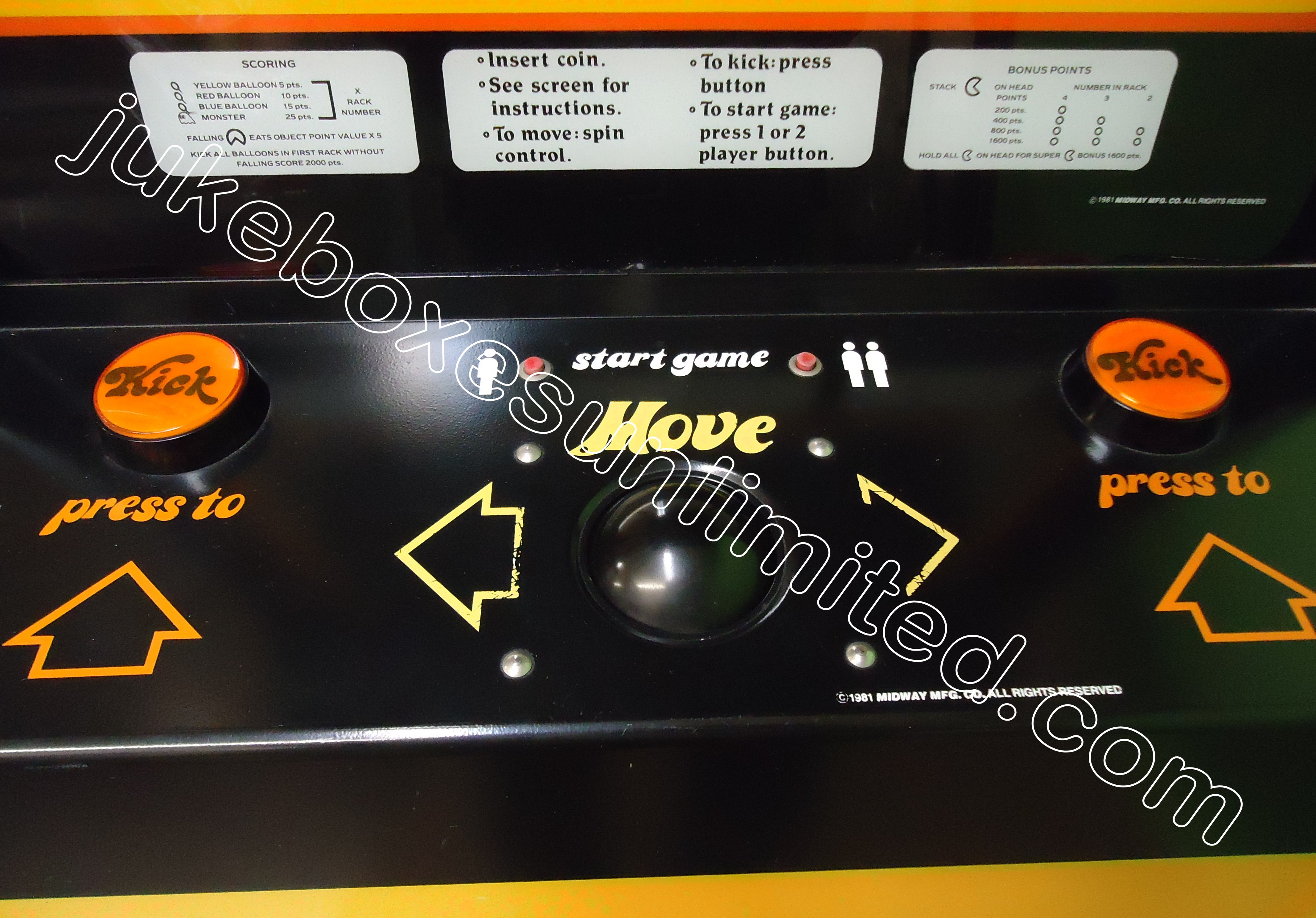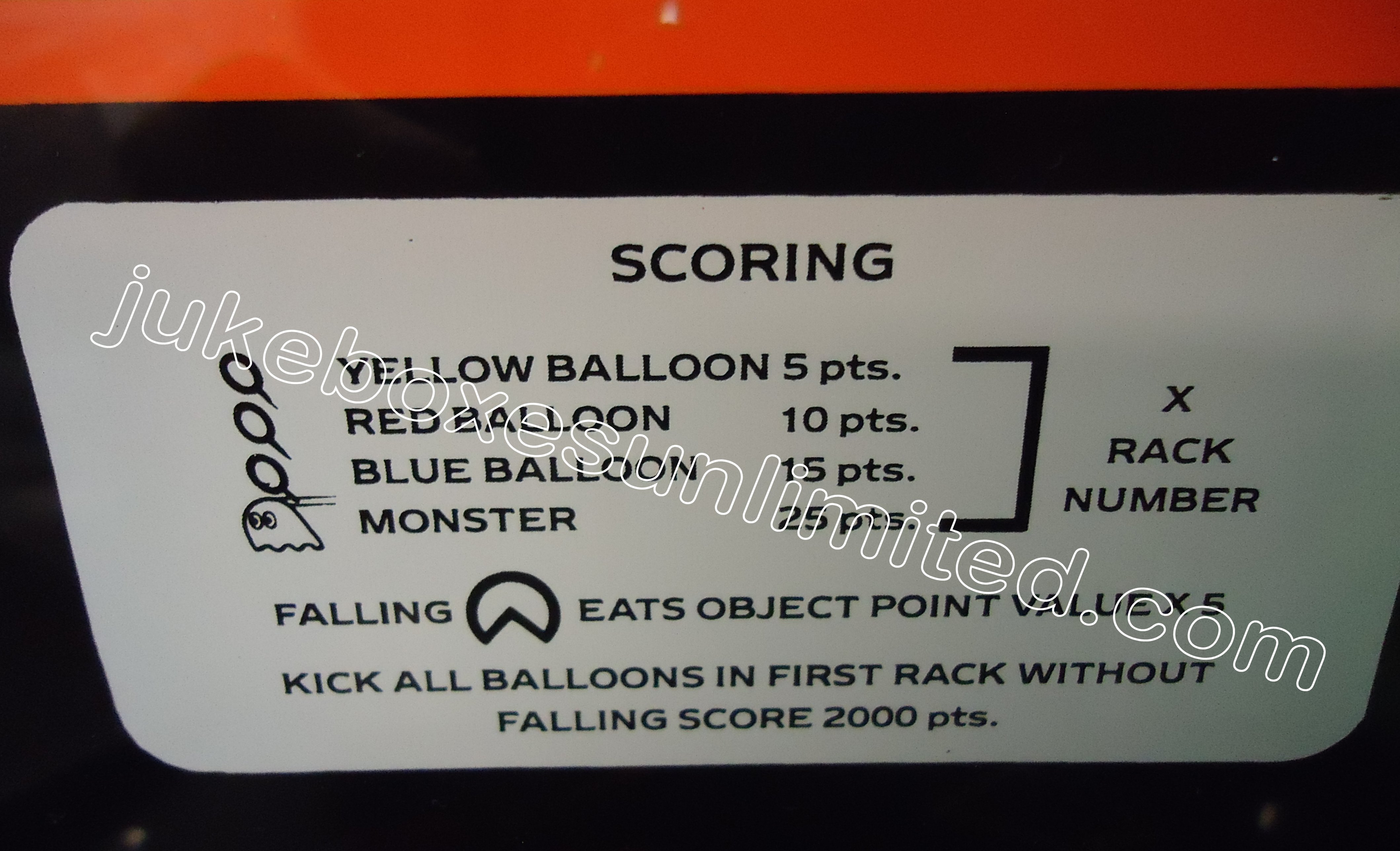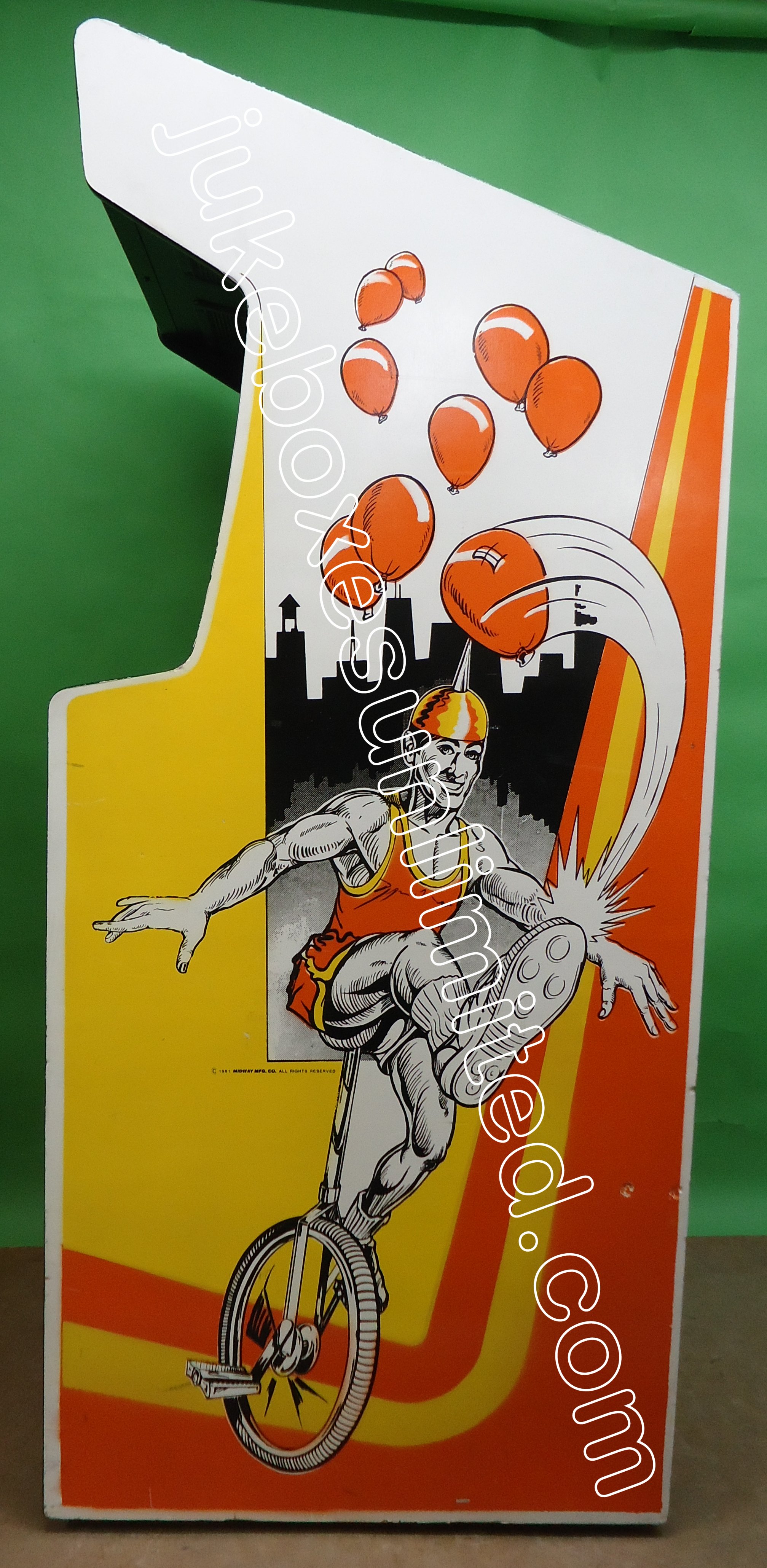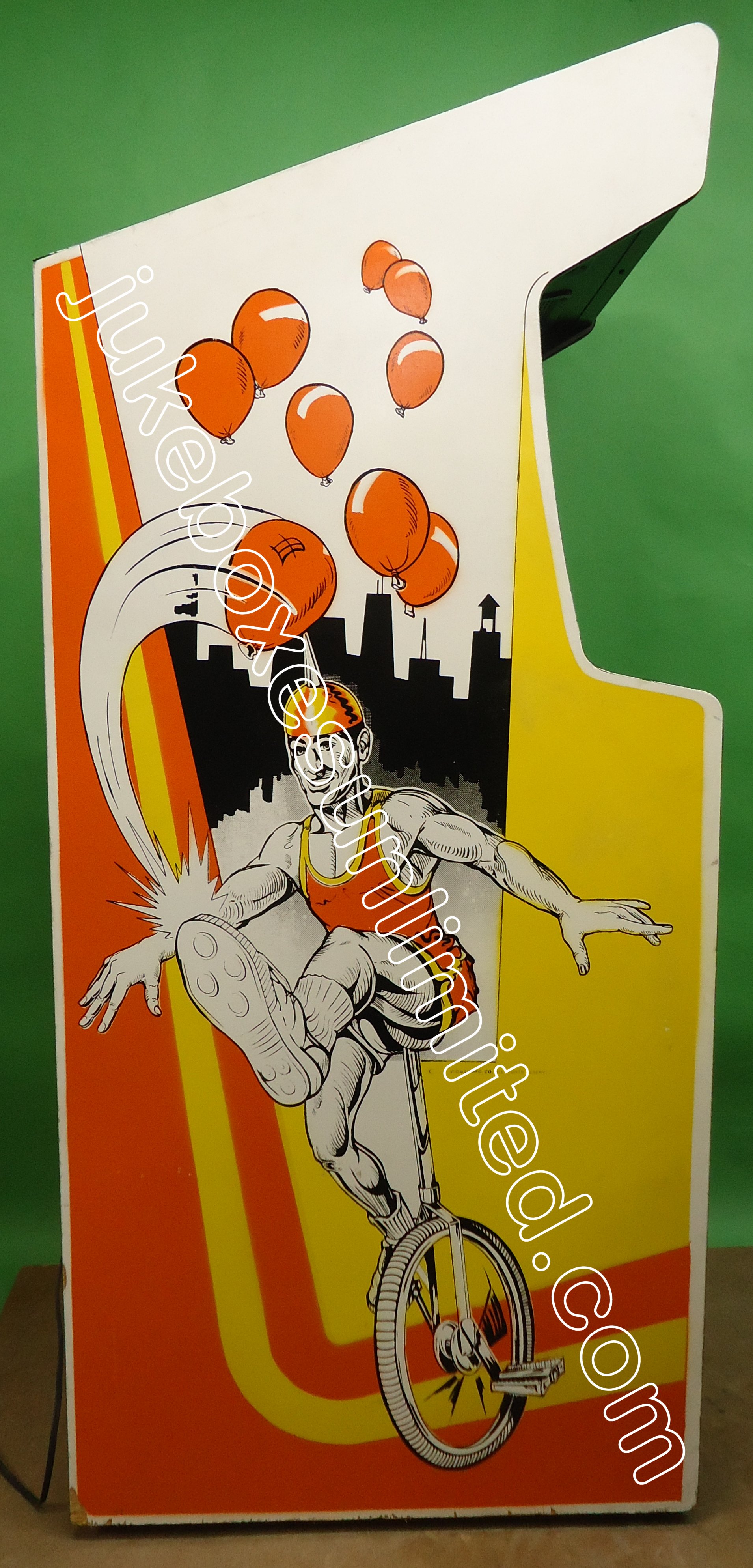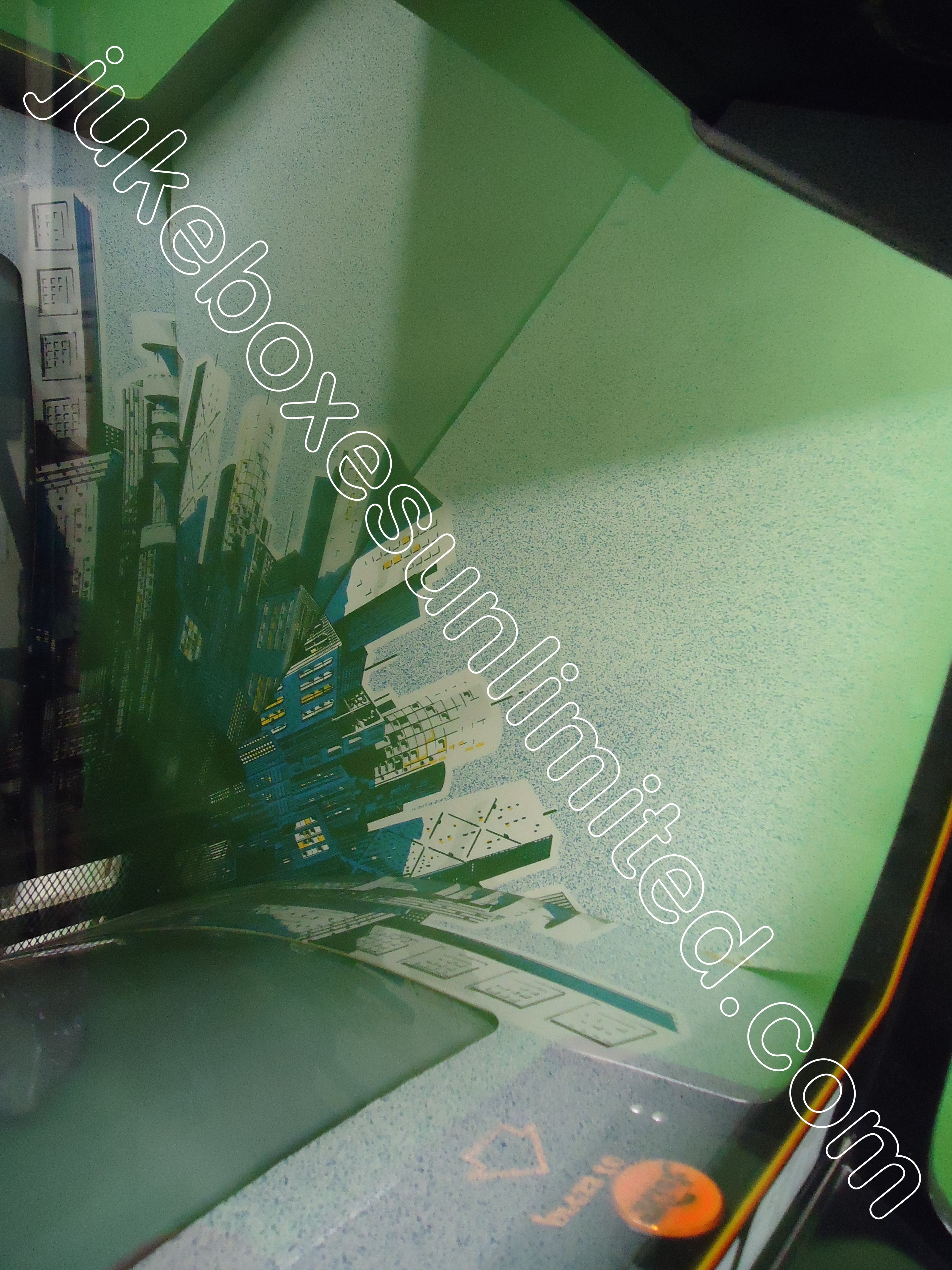 Even the city skyline is in great shape, not faded.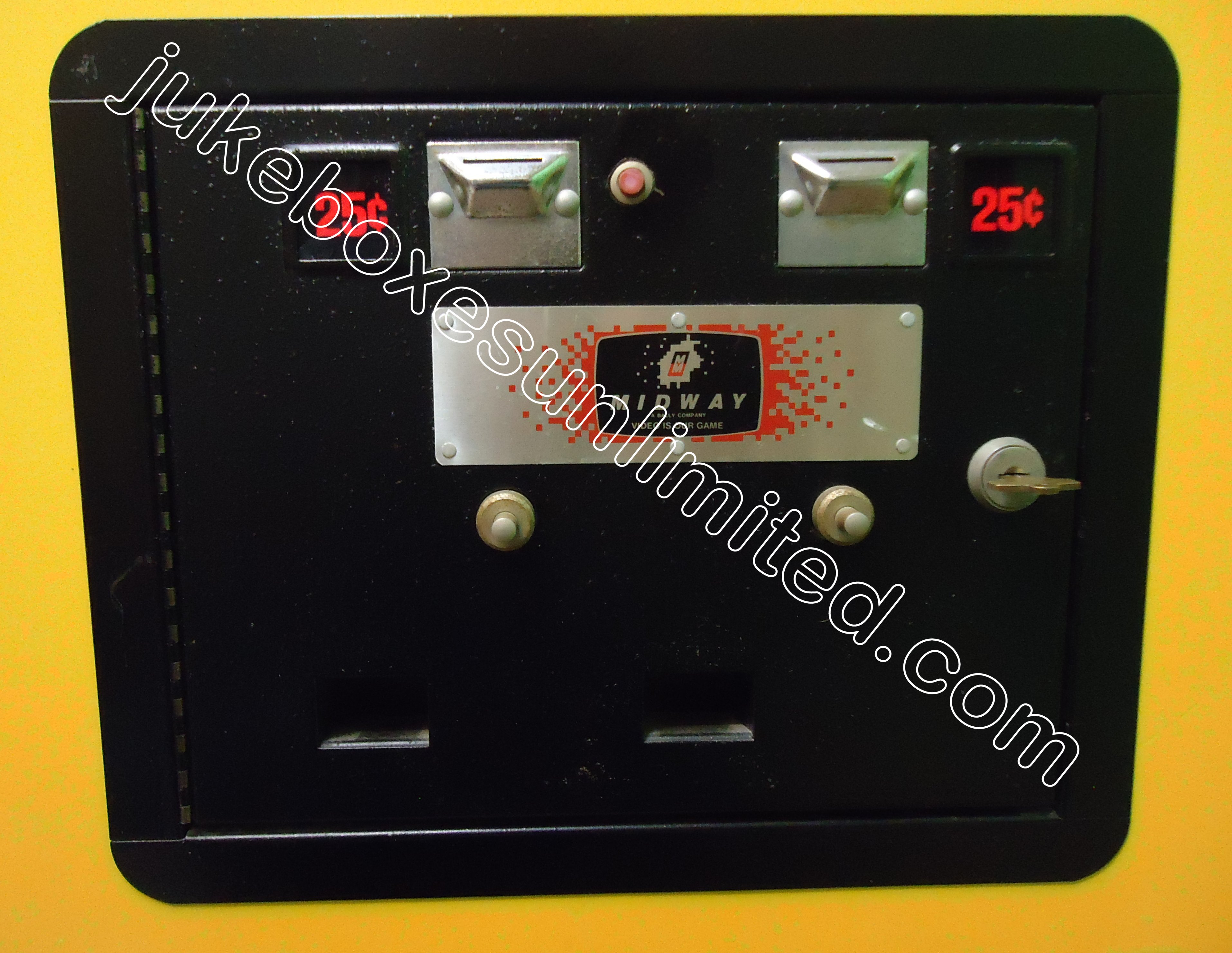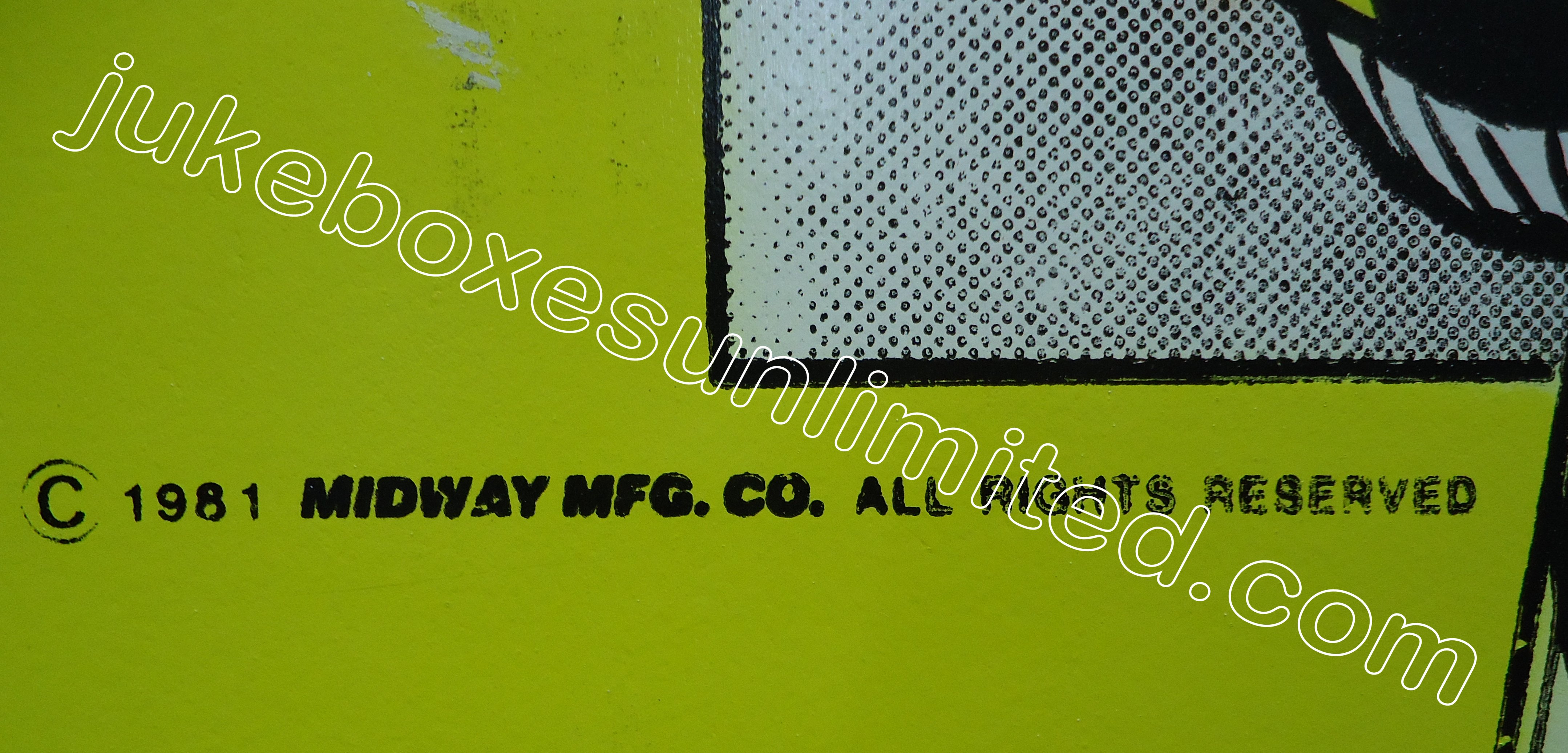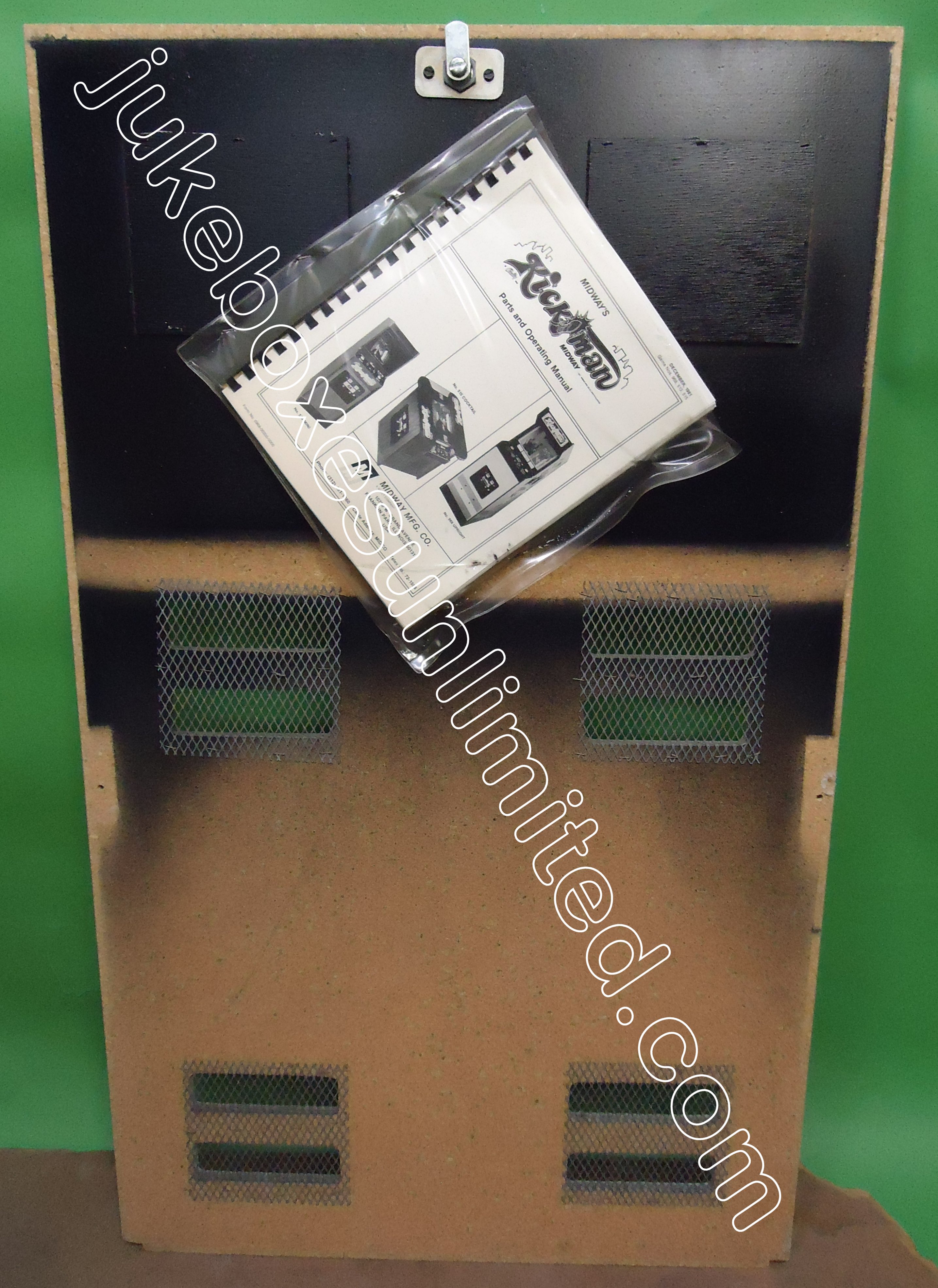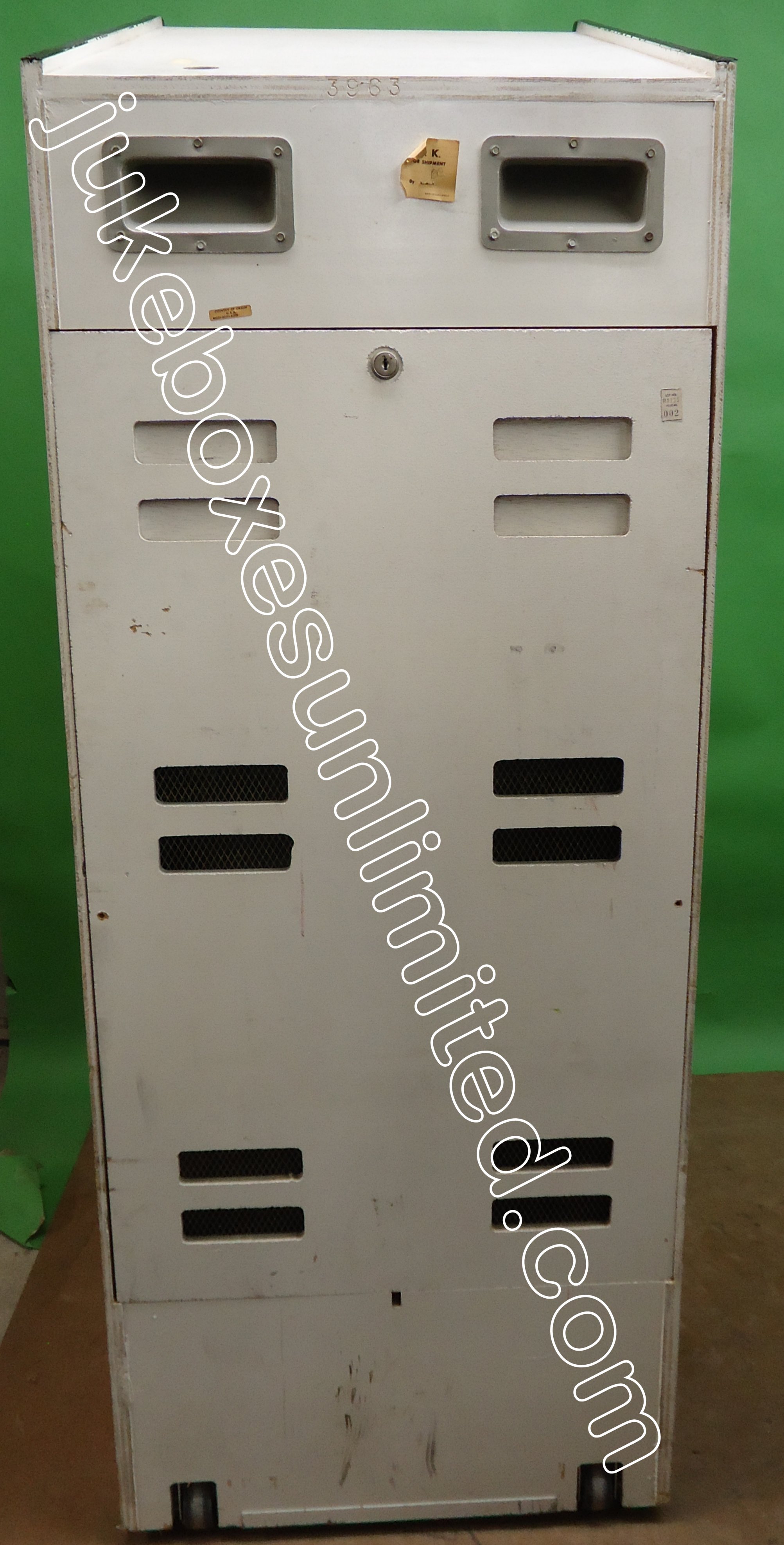 If you're interested in this or any of our products call us at:
1-818-366-9400, 10AM-6PM P.S.T. Mon.-Sat. or e-mail us: Info@JukeboxesUnlimited.com.

For jukebox rental information in the Los Angeles area visit Jukeboxes For Rent ®.