1977 Gottlieb
Pinball Machine
Model "Jet Spin"
4 Players
SOLD!
Getting a "high score" in Riverside, CA.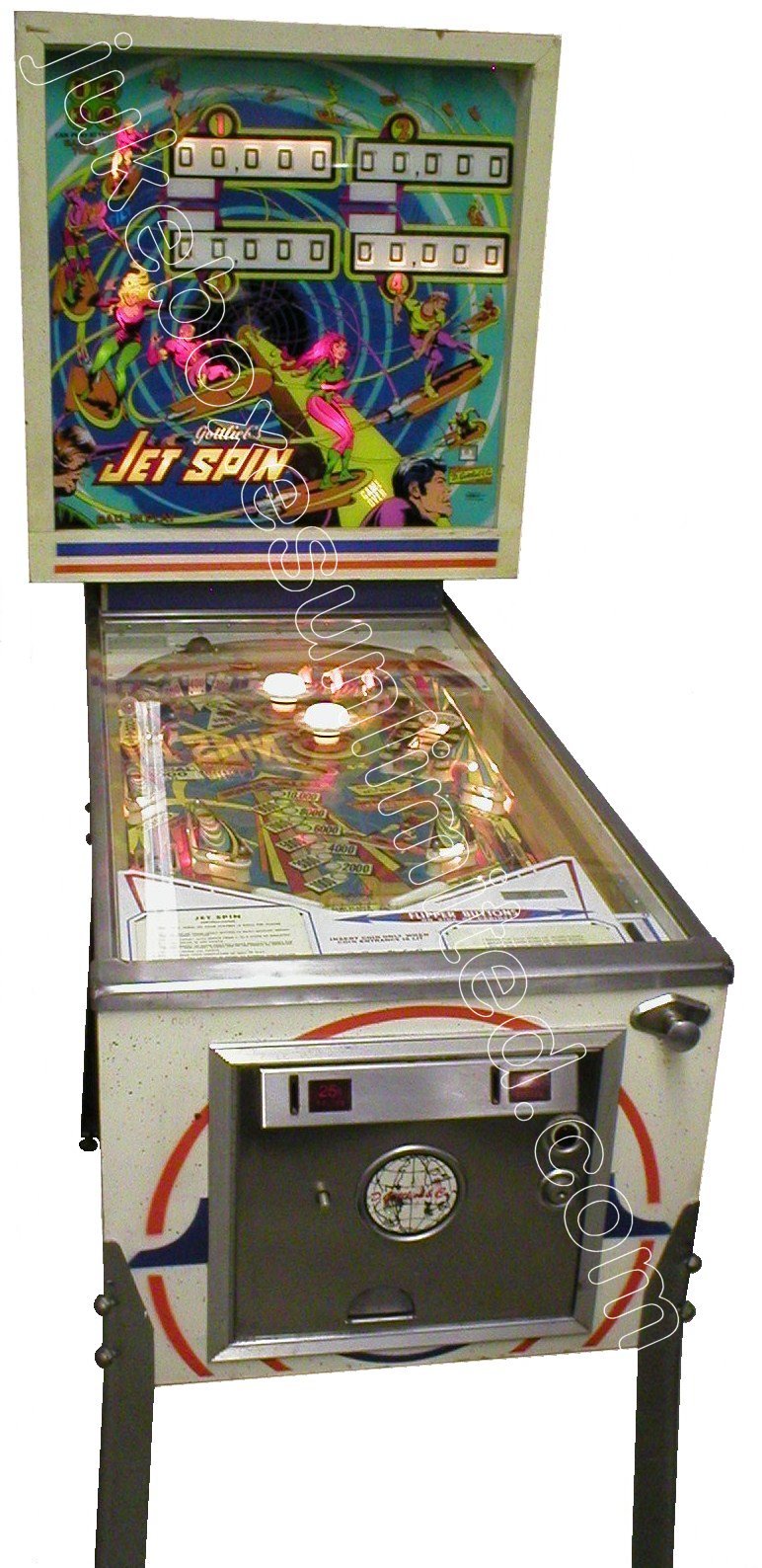 Built in October 1977 by the D. Gottlieb & Company, a Columbia Pictures Industries Company, this pinball machine is in great shape. An outer space theme with great art work by Gordon Morison. Morison was a prolific artist for Gottlieb in the 1970's and is featured on 137 pinball machines.
This pinball machine has a Vari-target that scores higher and higher values the harder the target is hit by the pinball. A Roto-target which is a spinning group of playfield targets that when initiated rotates the group so that a different one appears to the player. And, it also has a Kickout hole.
The backglass is in excellent shape and the playfield is in good shape with only a few spots that show wear. This pin is in amazing condition due to the fact it has been in a residence for the last 31 years. The cabinet is immaculate.
This is a fun pinball with "old school" pinball sounds that will take you back to the days when pinball machines ruled the arcade. No game room is complete without a pinball machine.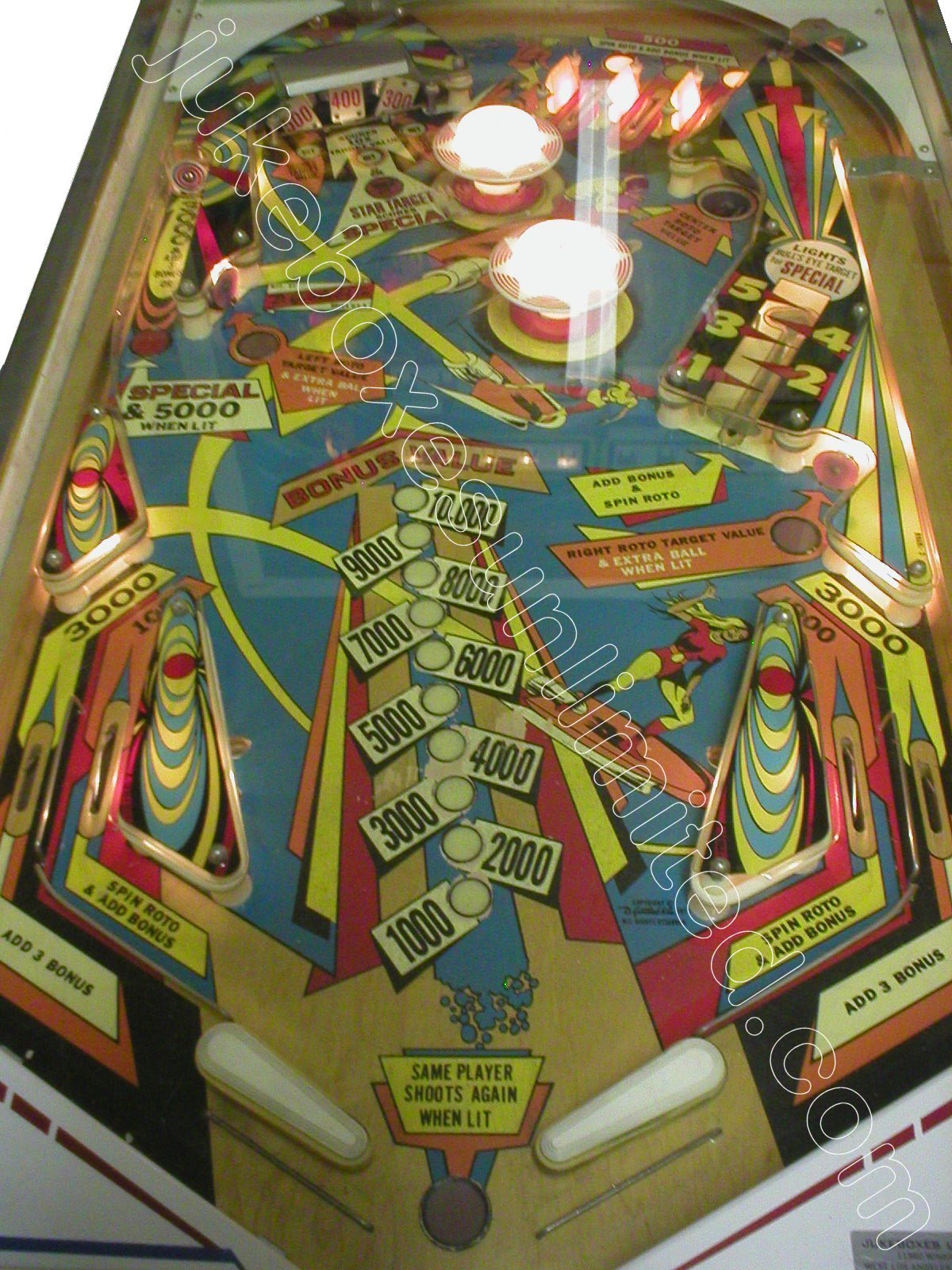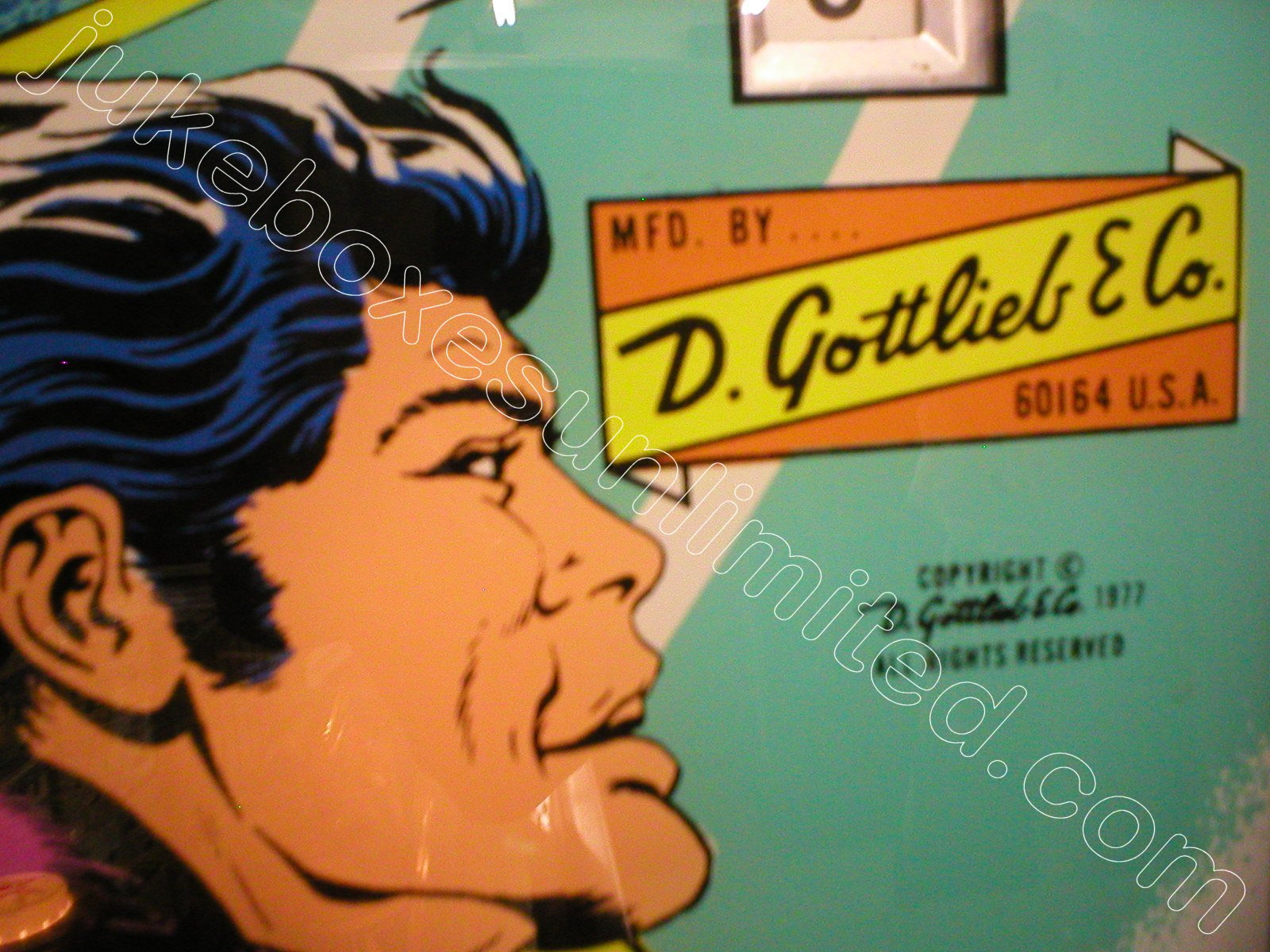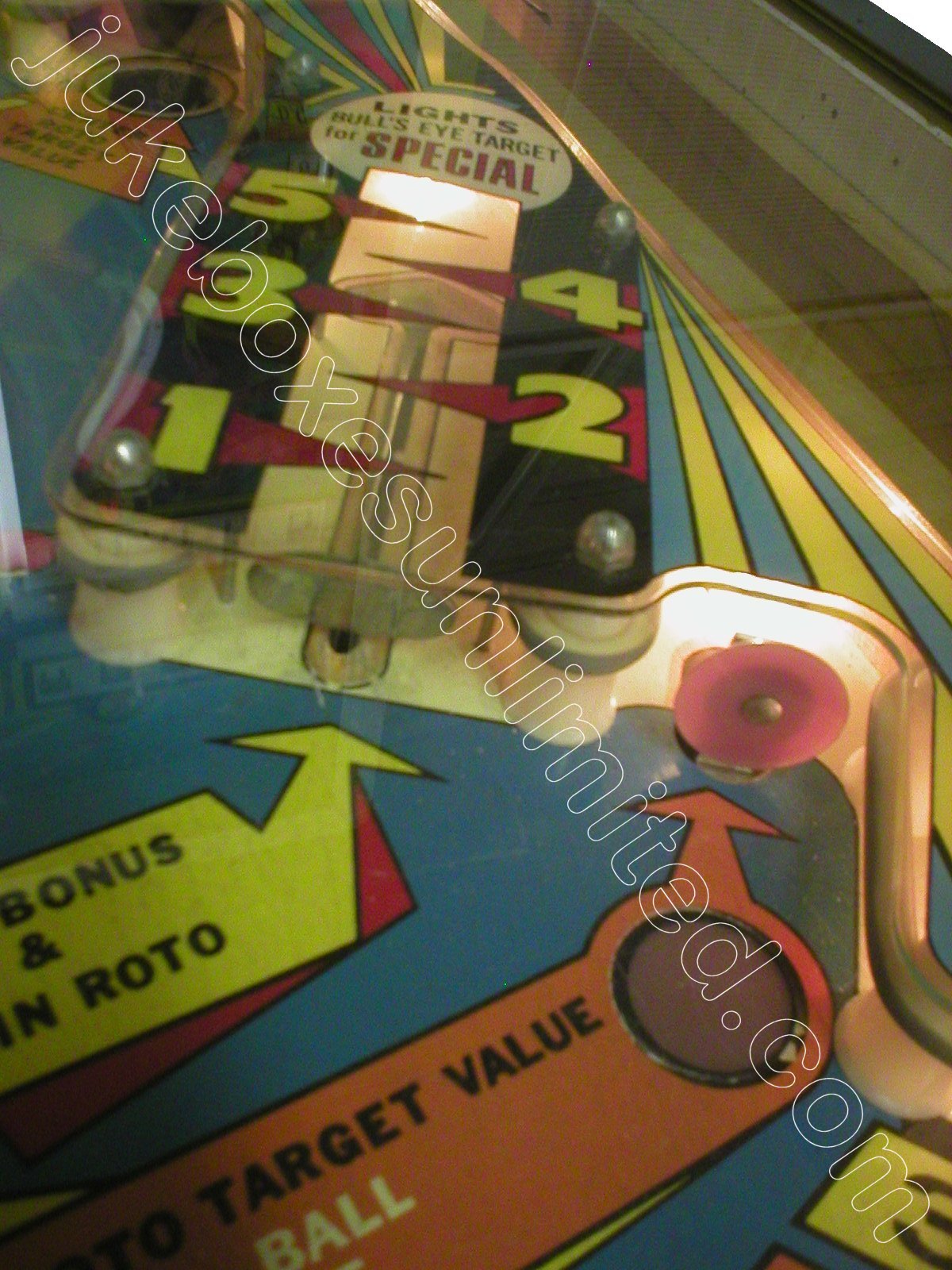 Vari-target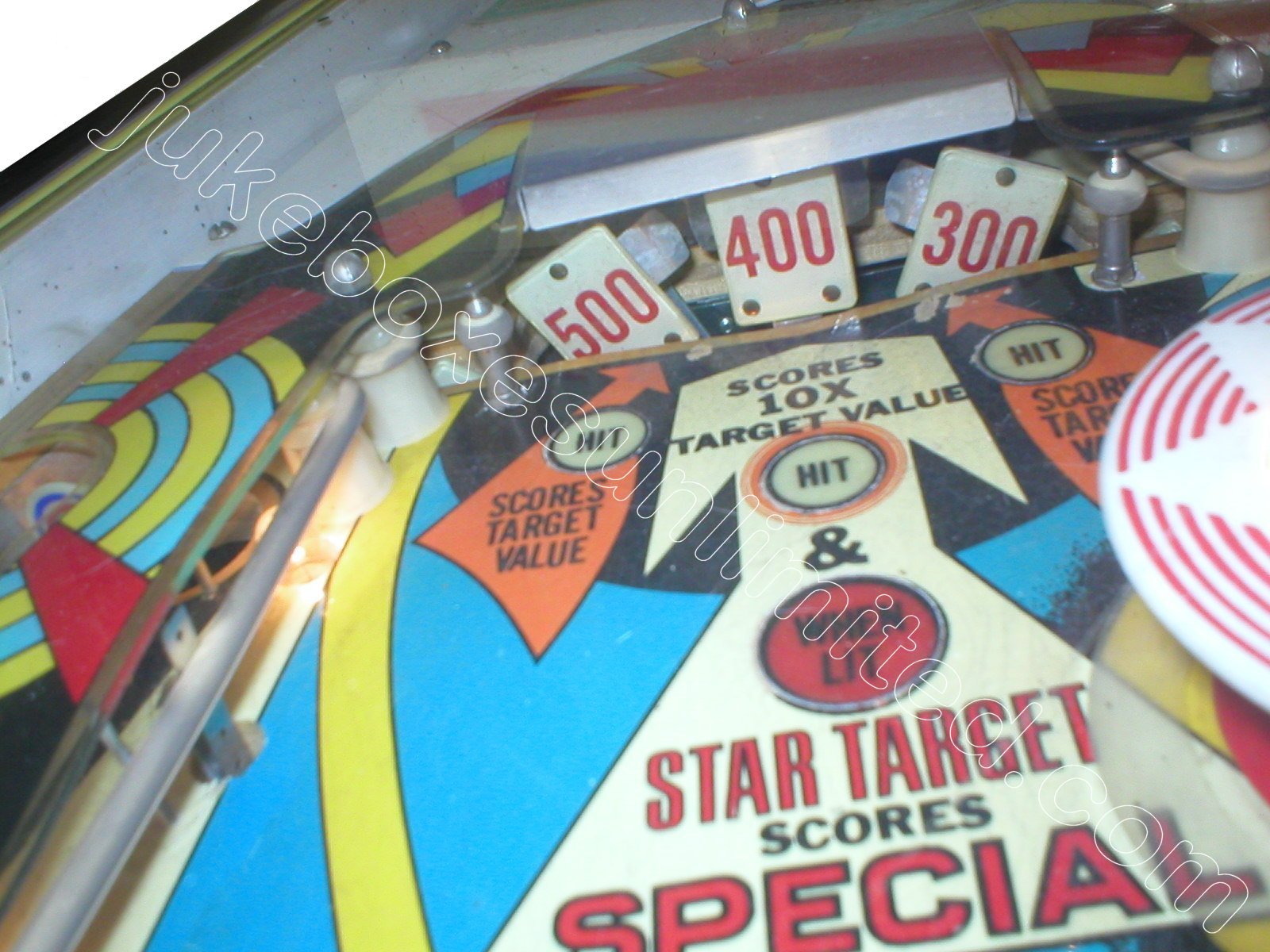 Roto-target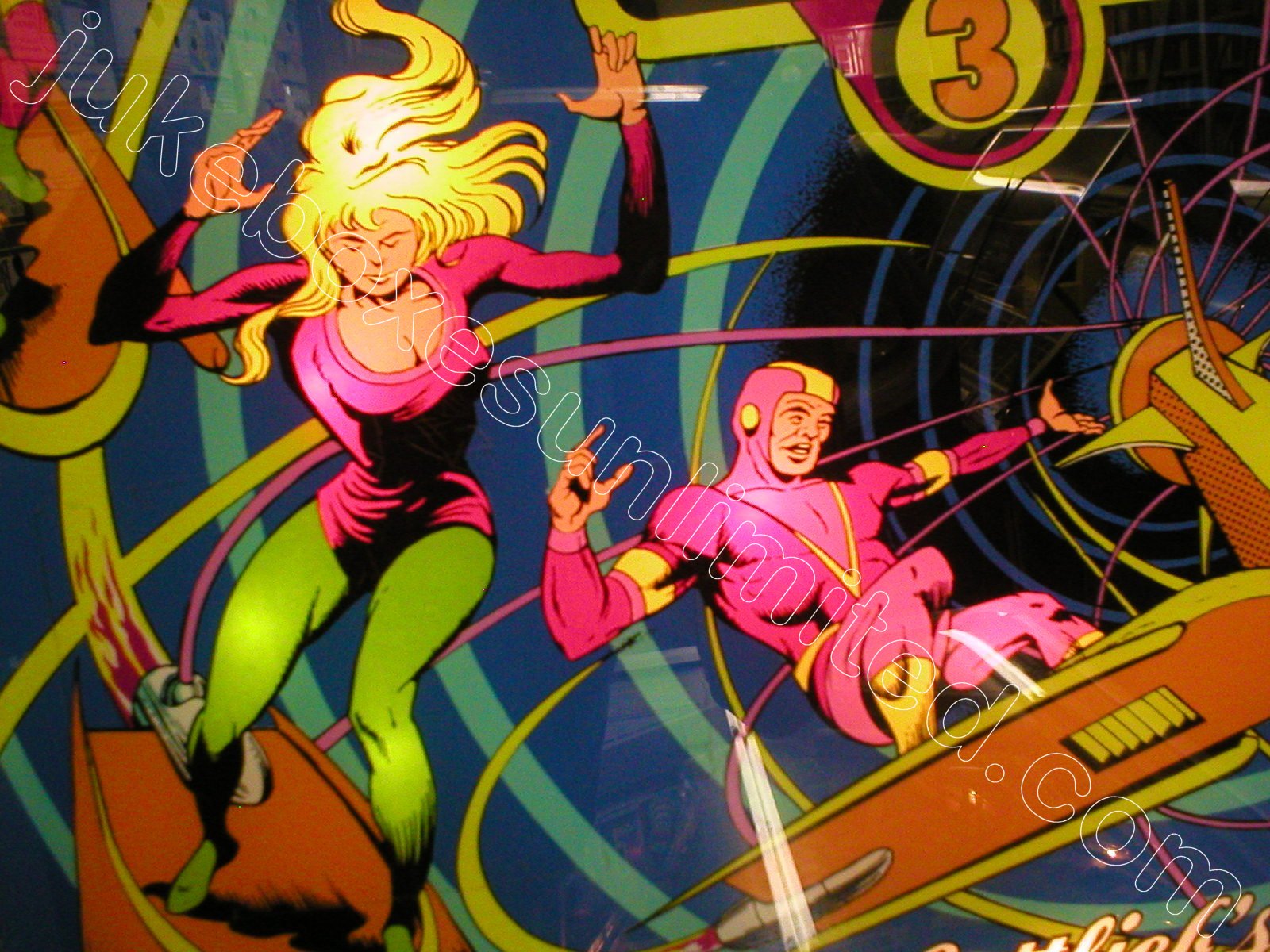 Art work by Gordon Morison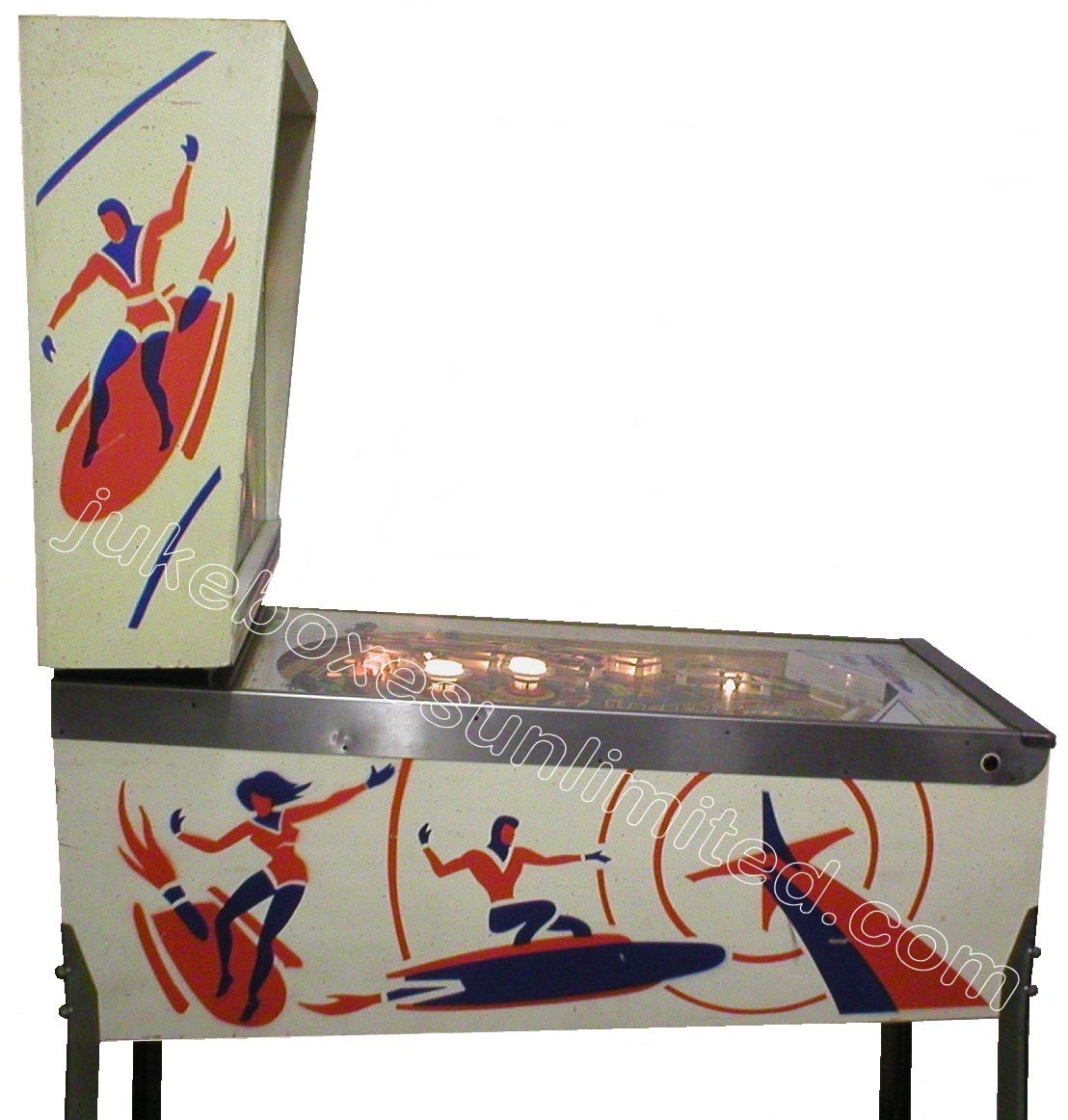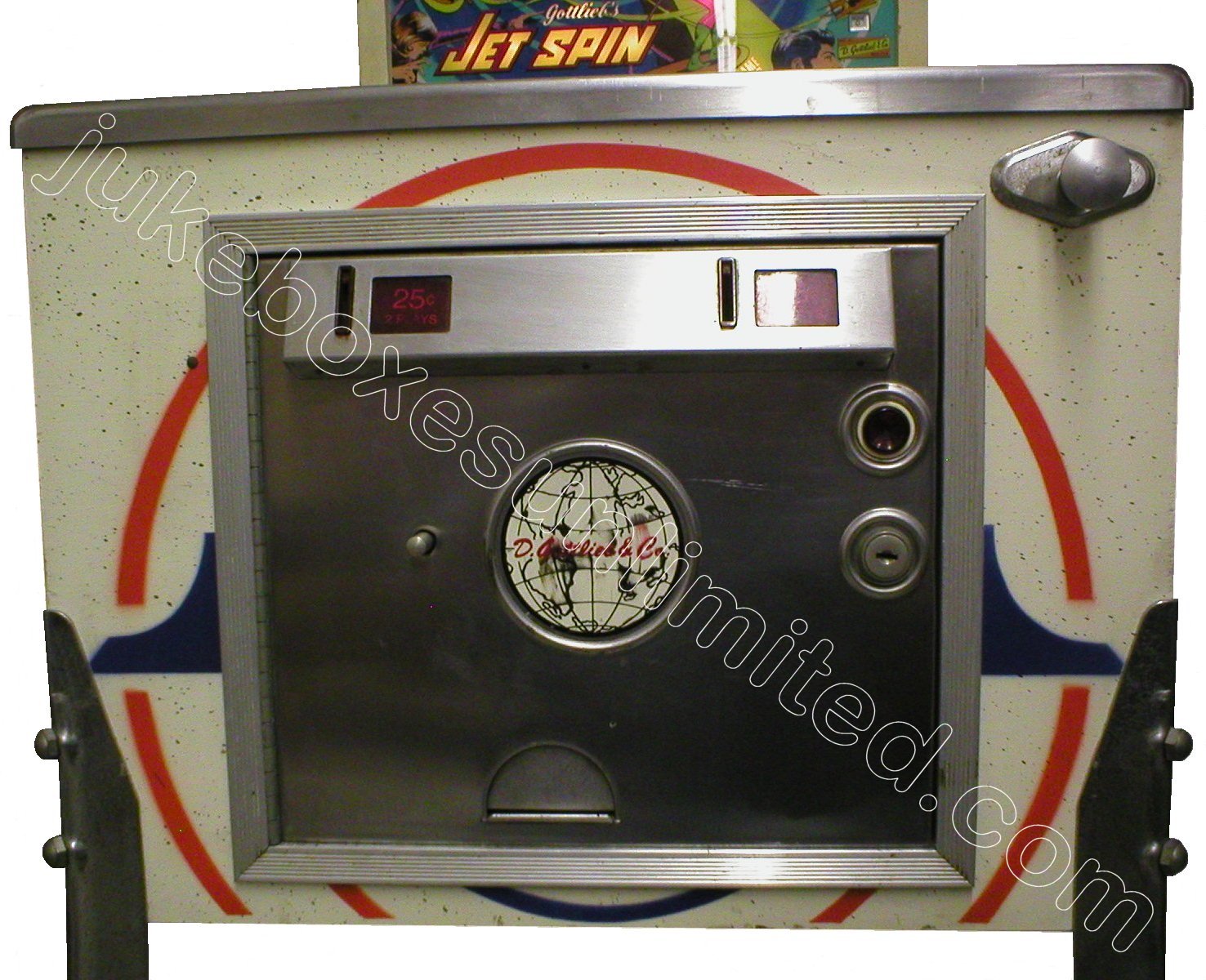 If you're interested in any of our other products call us at:
1-818-366-9400, 10AM-6PM P.S.T. Mon.-Sat. or e-mail us: Info@JukeboxesUnlimited.com.

For jukebox rental information in the Los Angeles area visit Jukeboxes For Rent ®.