JUKEBOXES UNLIMITED.com®
Established 1971
Los Angeles, CA 91394
1-818-366-9400

This jukebox has been professionally rebuilt/restored
and includes a full one year parts warranty.

We ship worldwide.



1993 NSM
CD Jukebox
Model "Fire Bird II"
Over 3,000 Selections*

$2,995.00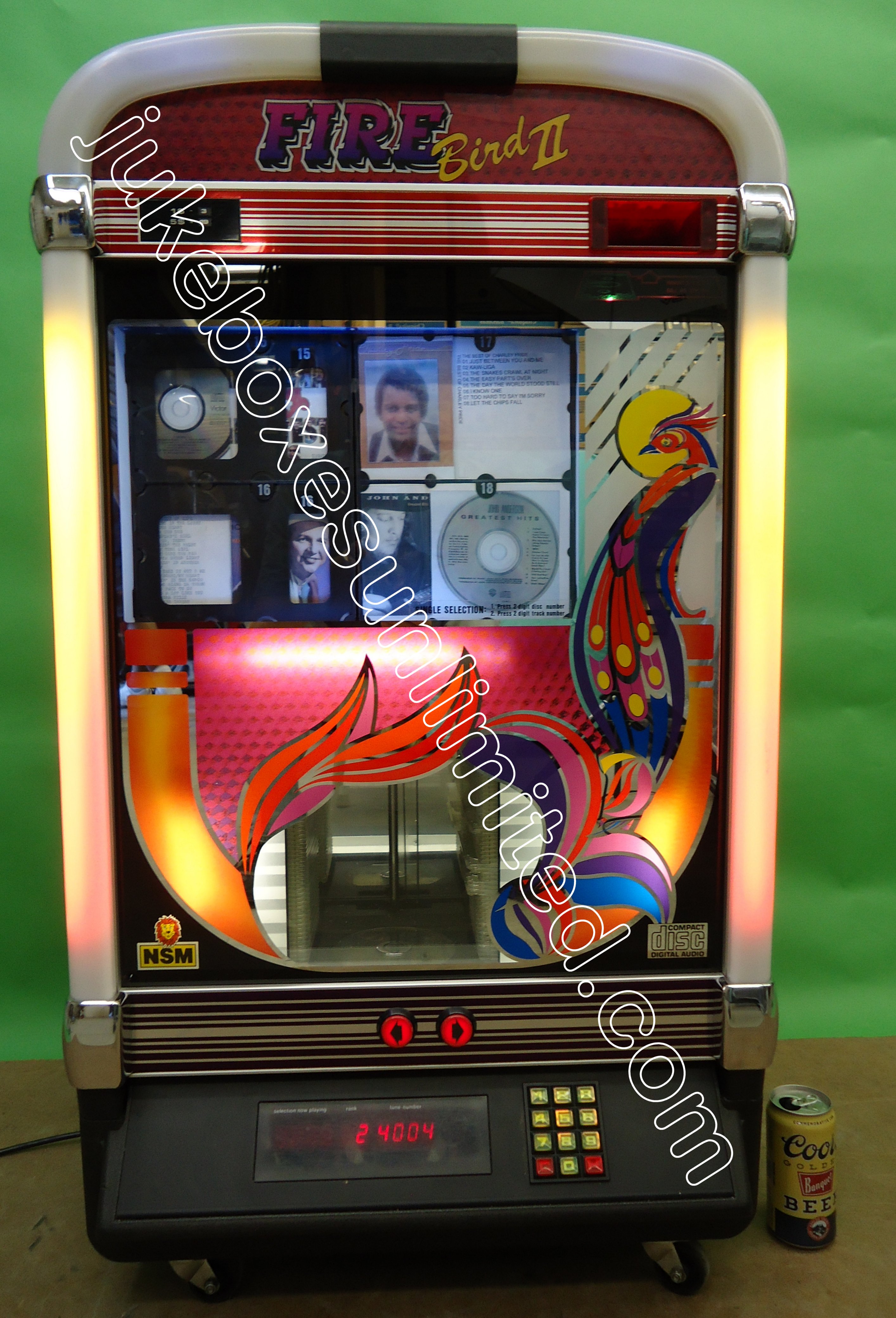 NSM was the new kid on the block when it stared out in Germany in 1952. Its name derived from the initials of the three founders first names. Nack, Schulze and Menke. Most of their jukeboxes were primitive copies of U.S. made Seeburgs, Wurlitzers and Rockolas.
After Seeburg introduced the first CD jukebox in 1986, all other manufacturers around the world tried to catch up. Most ended up using car or home players in conjunction with 45 RPM records.
But when NSM finally produced a dedicated CD player in 1989, it caught the eye of the jukebox operator because it was touted as the fastest CD mechanism on the market. Seeburg had used Sony's commercial mechanism that was very slow in searching and returning the CDs. The NSM "smoked". It was dubbed the "Quick Change Artist".
What it meant to the jukebox operator was less time fooling around getting and returning the CDs and more time playing music which meant more money. It was a big hit and catapulted NSM to be the most popular jukebox in the world, for a time.
The Firebird II was produced between 1992 and 1995. With its style and rainbow of lights it was reminiscent of a 1946 Wurlitzer Bubbler. It was an immediate hit in establishments around the globe.
With user friendly buttons and title pages that could also be called "Quick Change Artist" this is one dang nice wall mount juke. Another sweet thing about these playing mechanisms is the fact that the CDs are stored in a very protective manor and never really handled. The CDs set in a tray that slides out and the player comes up to it.
We refurbished this particular unit for use in a lady's home where she cared for it like as son. When we got it back, we realized what great condition it was in. It's extremely clean inside and out. For added convenience, it's got a remote control.
These are great sounding machines and all you need do is add speakers of your choice. Wouldn't this baby look great hanging around your place? (Or setting on a table)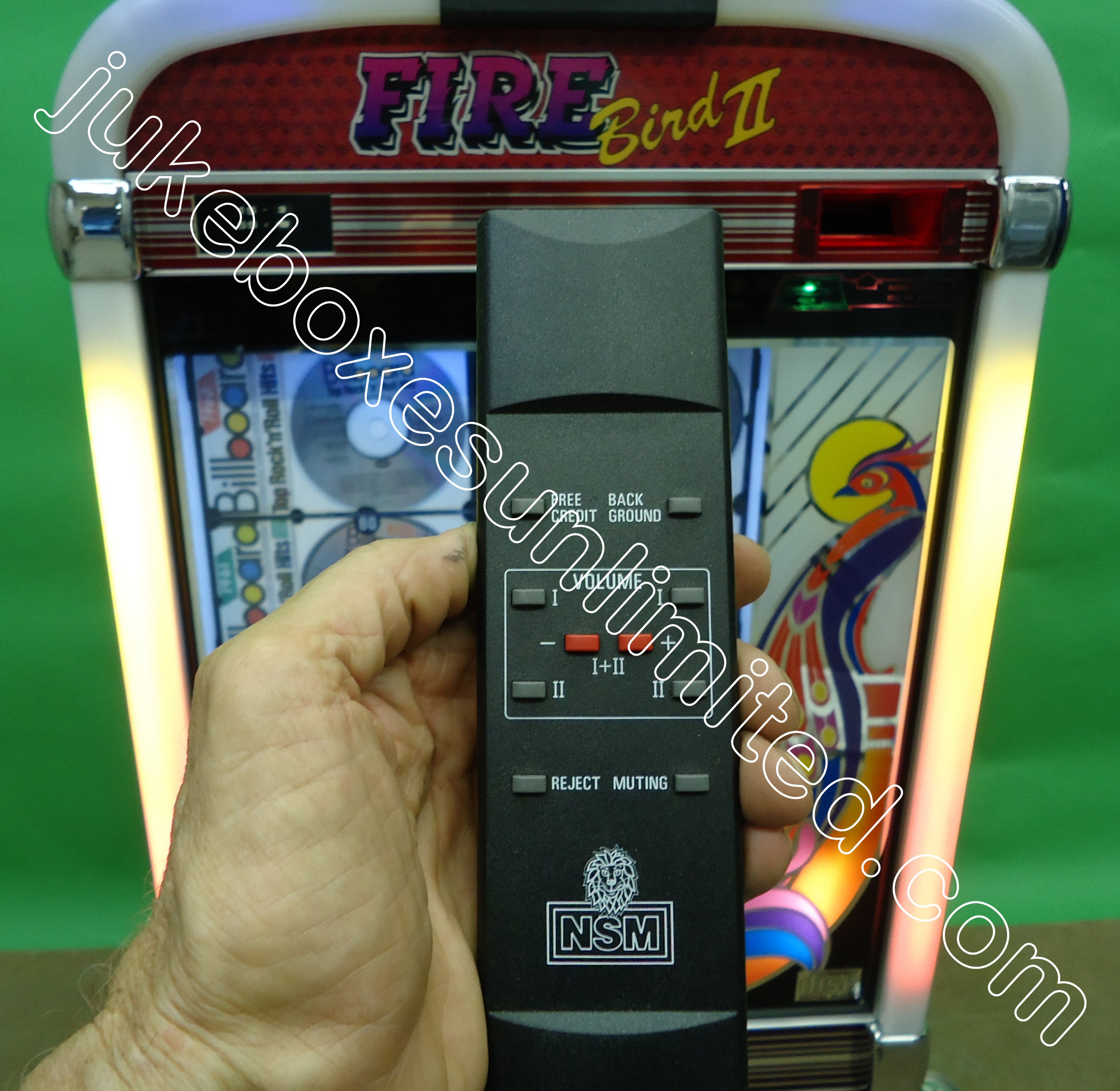 Comes with a remote control too!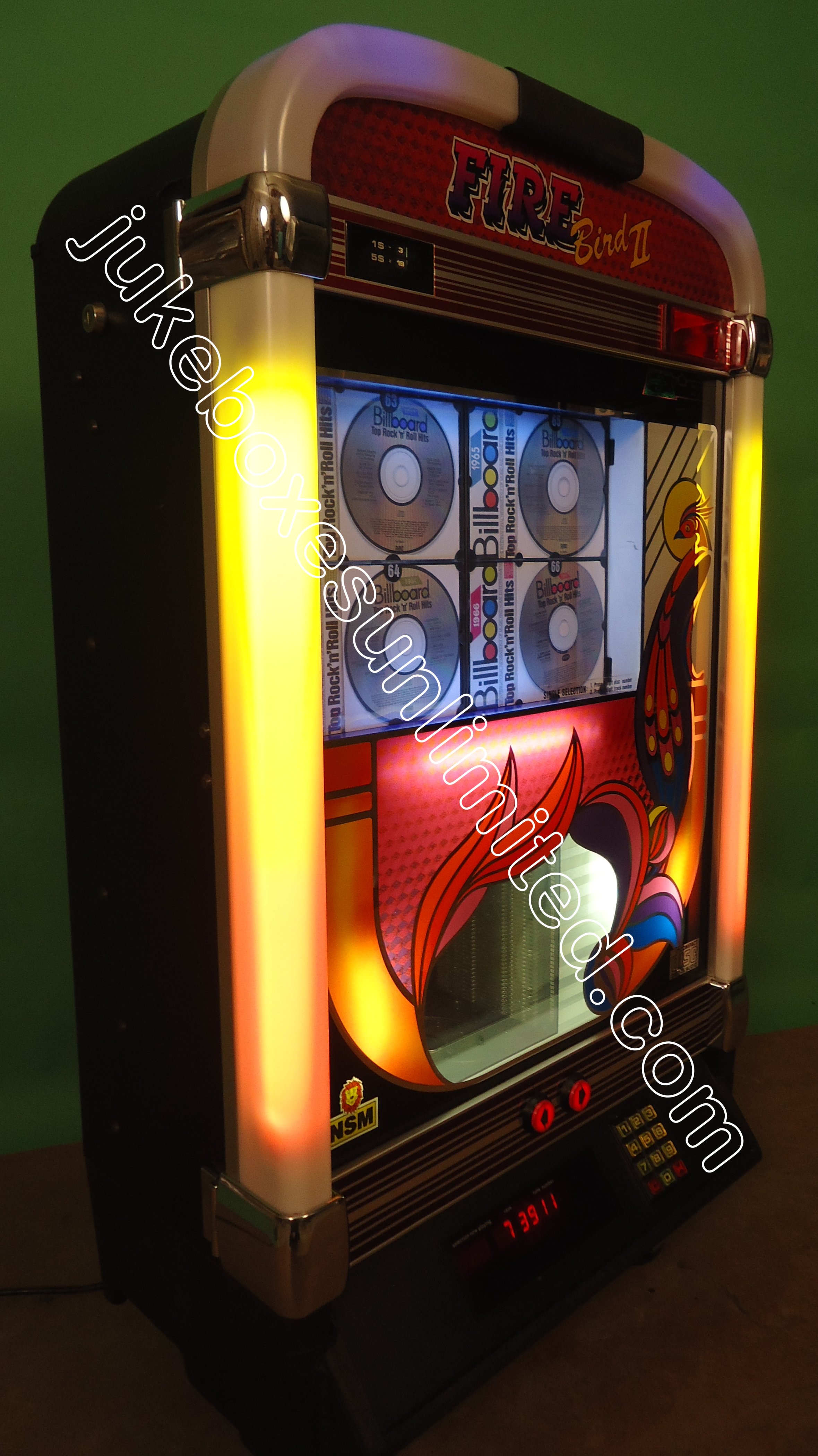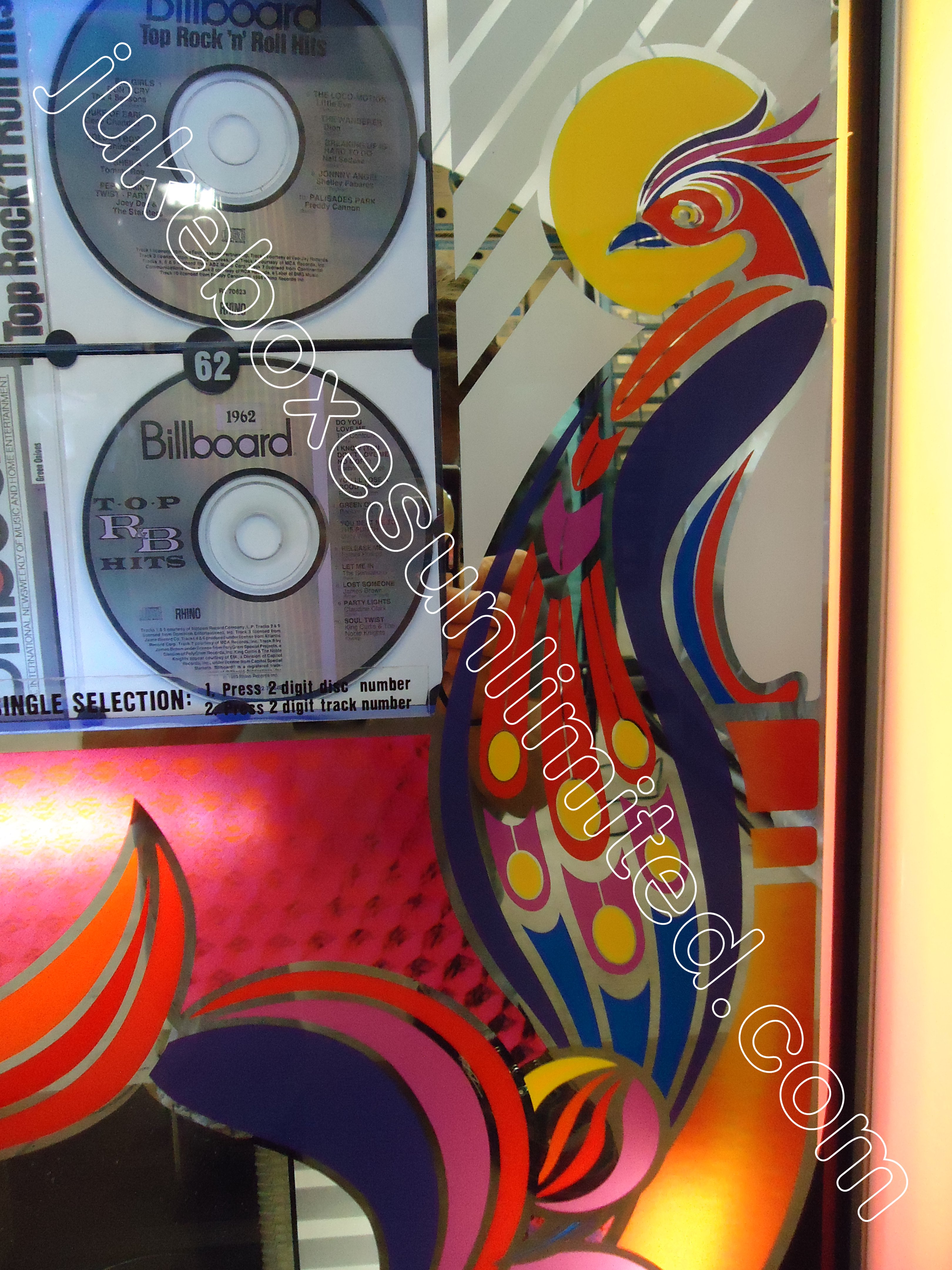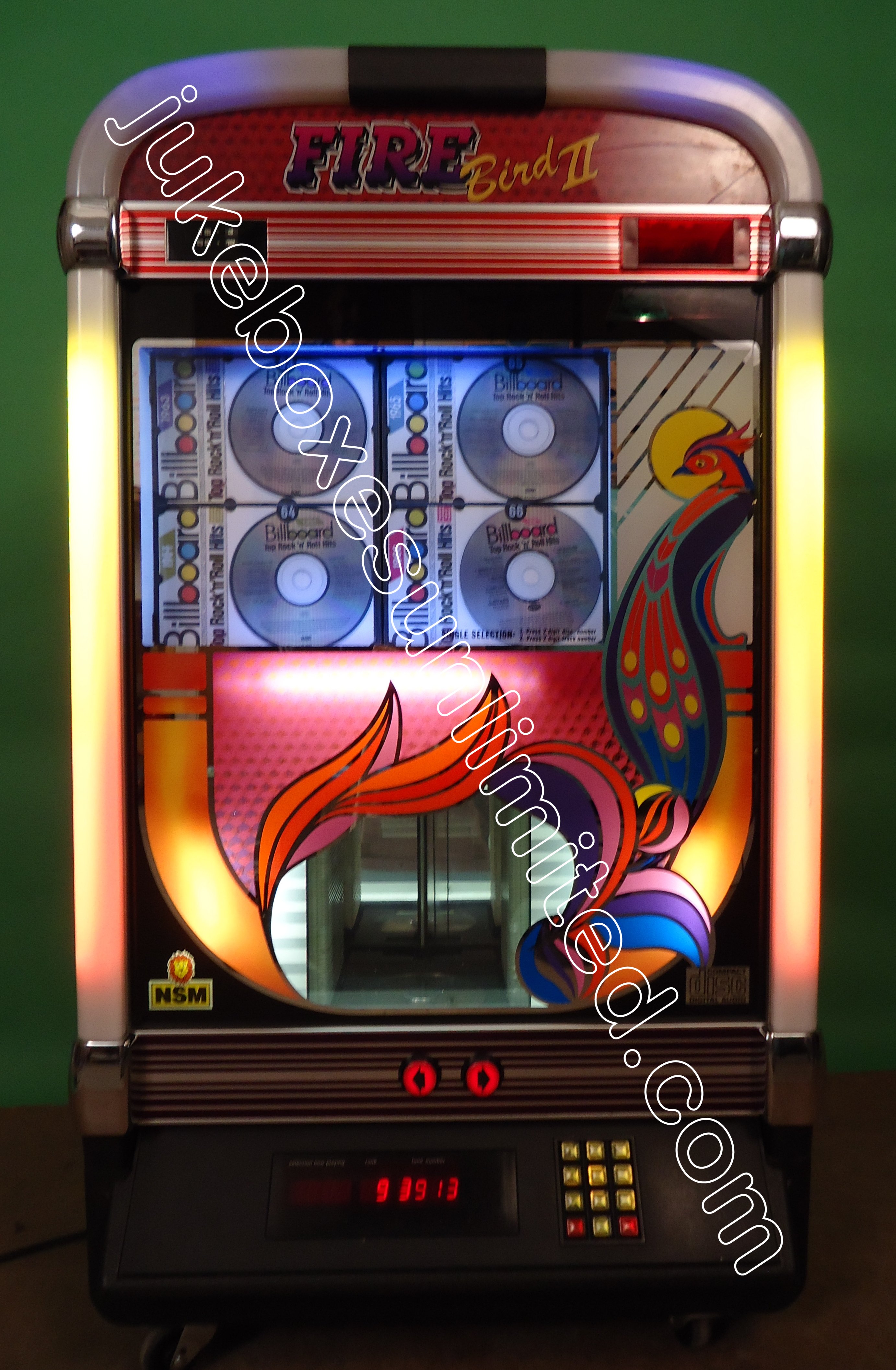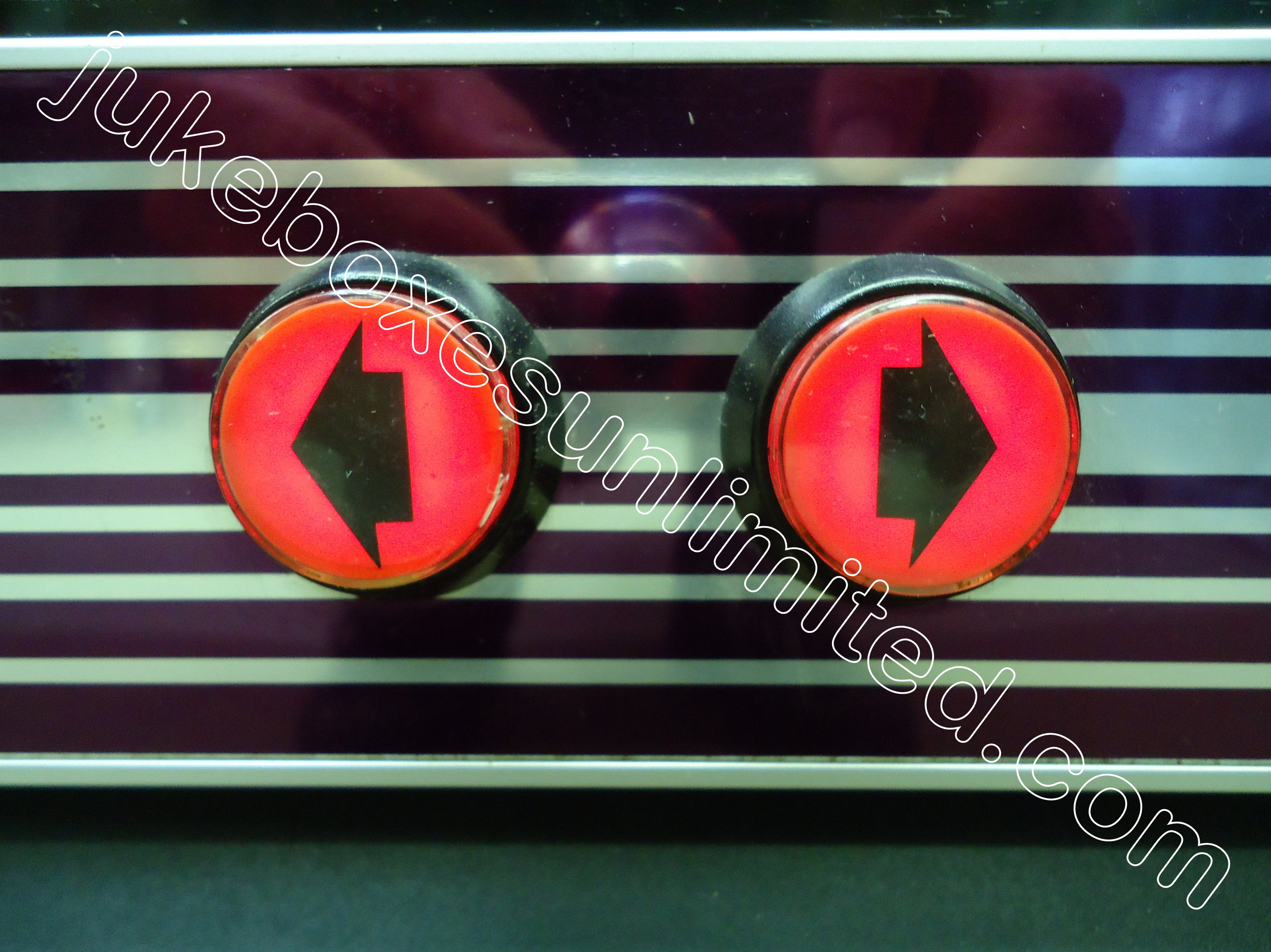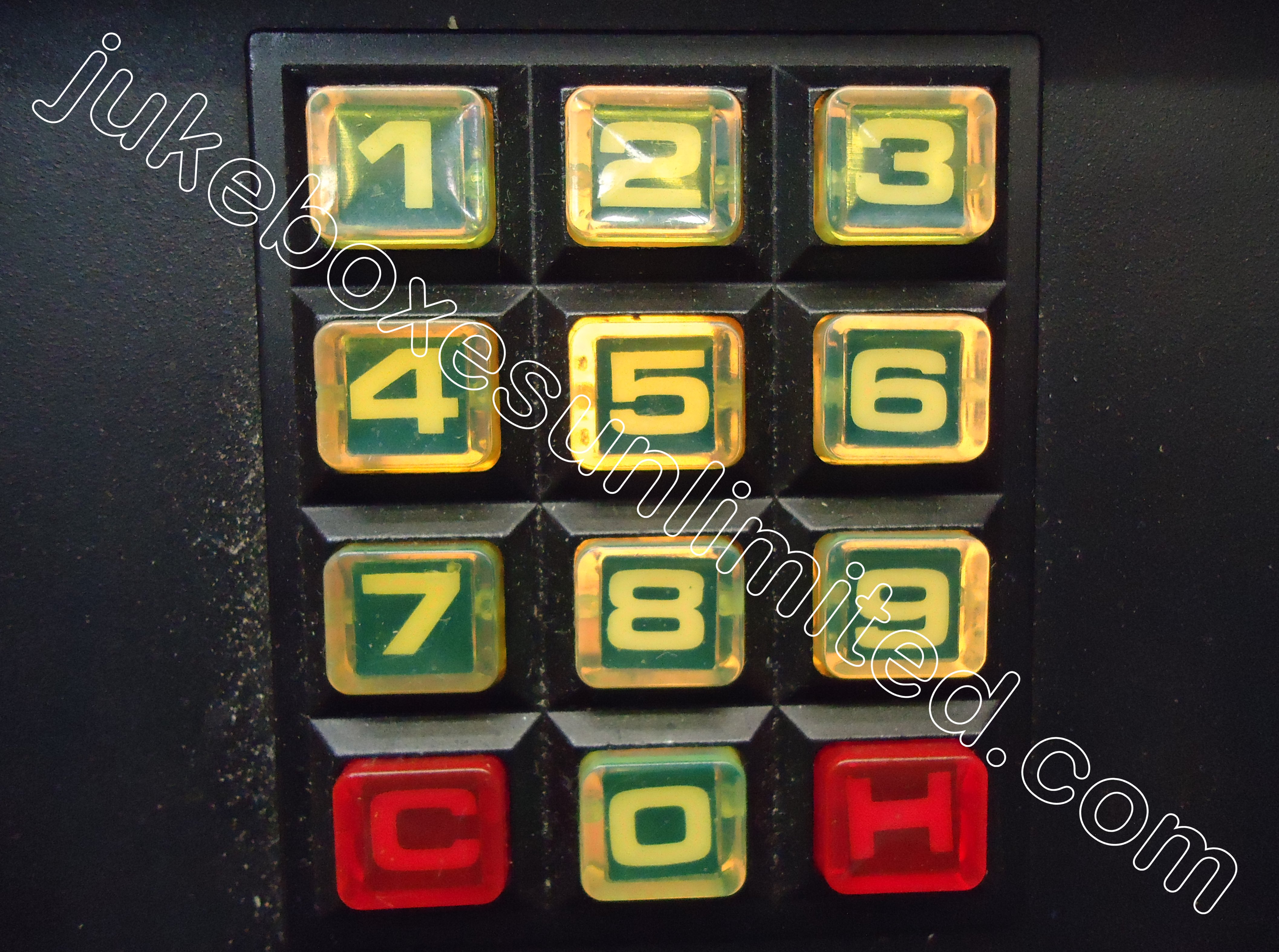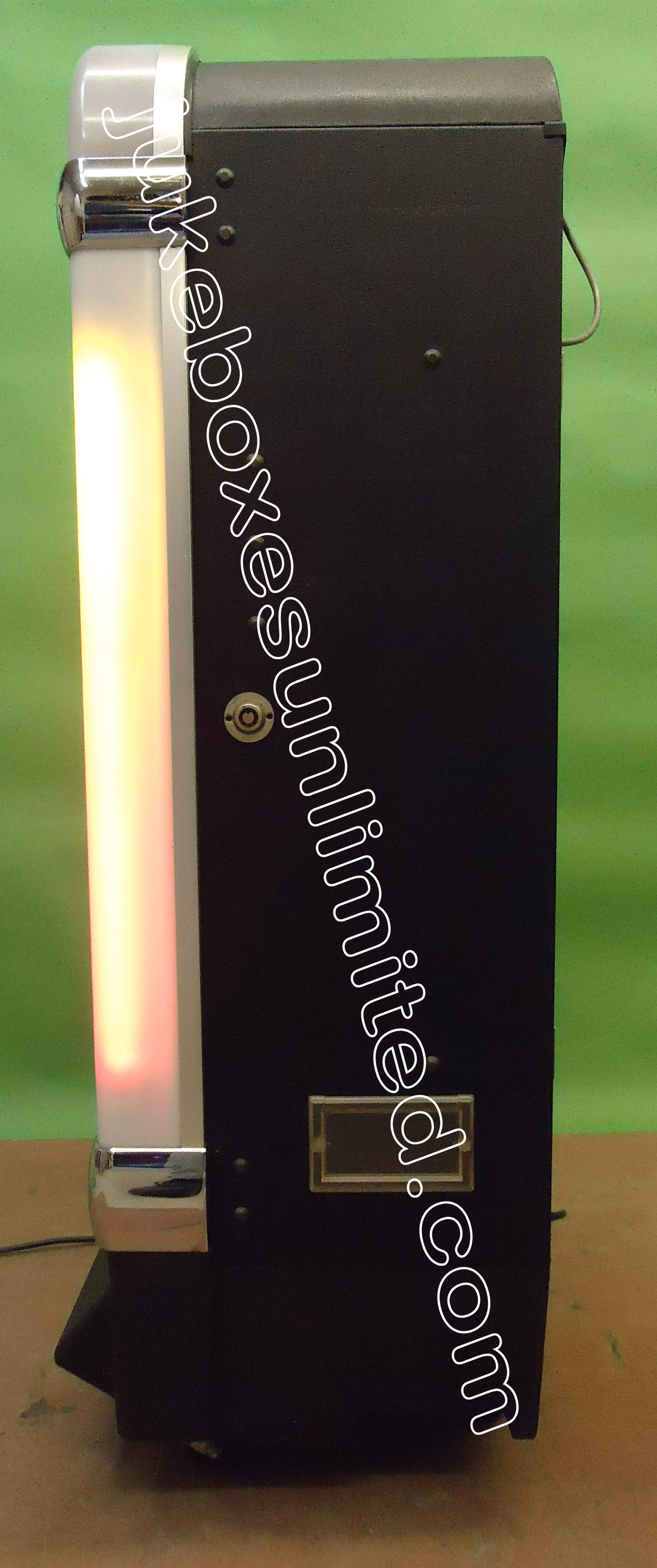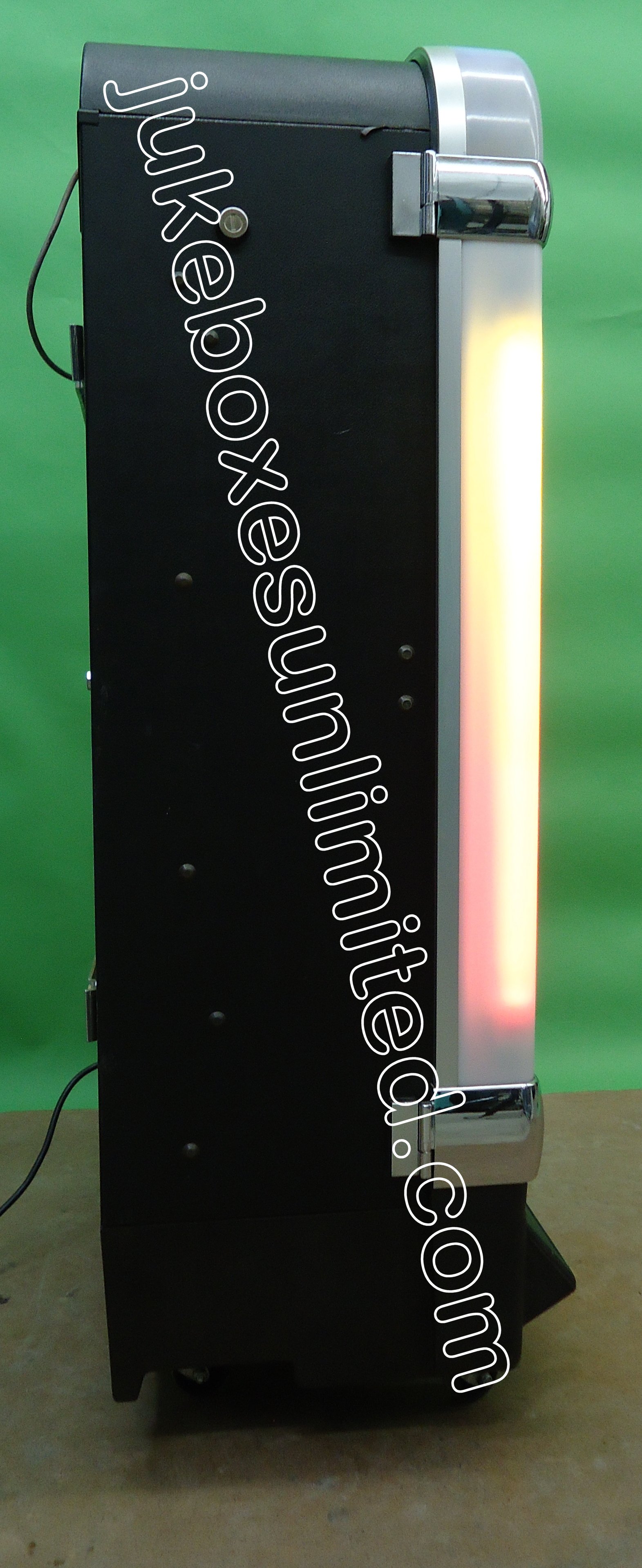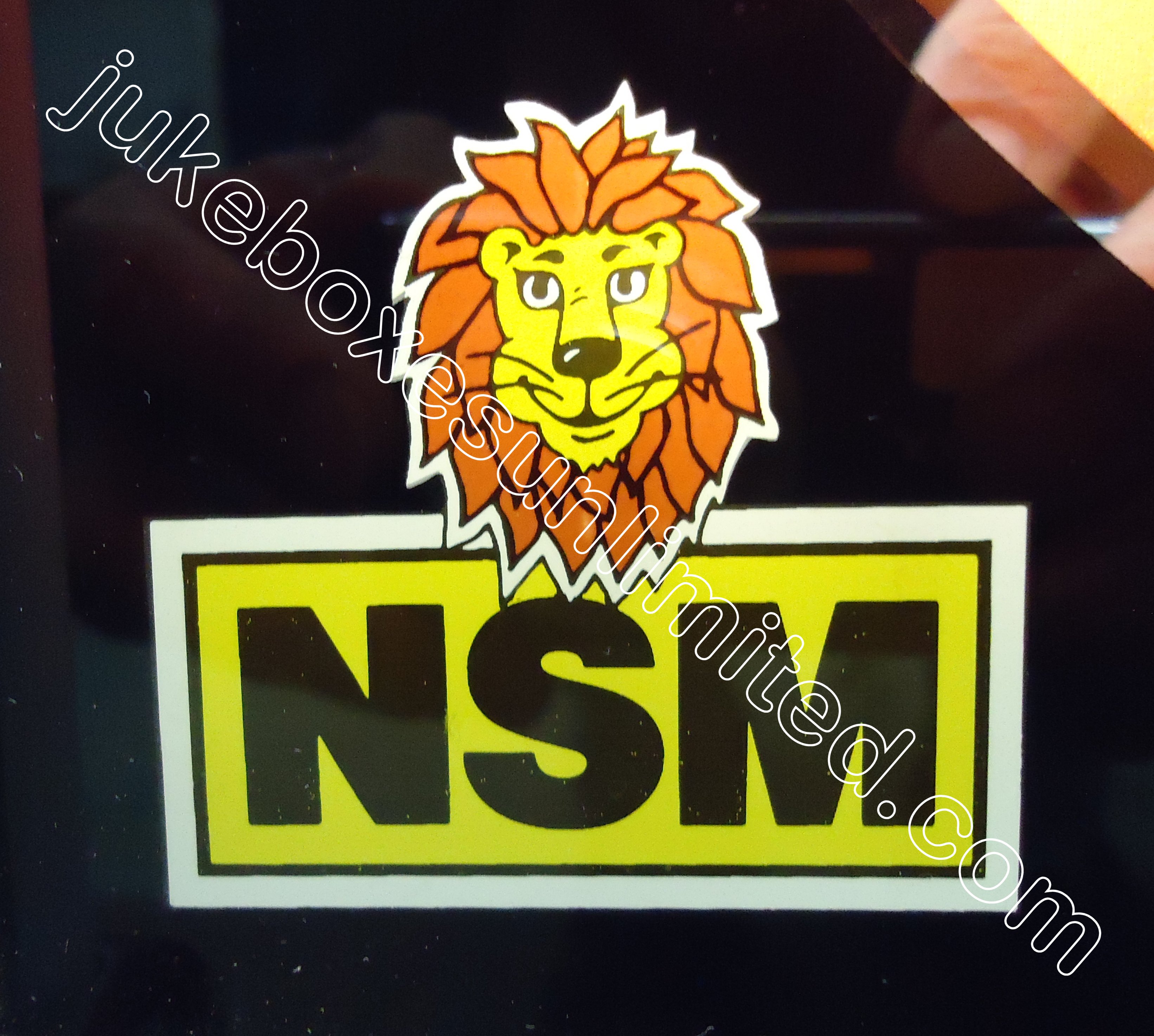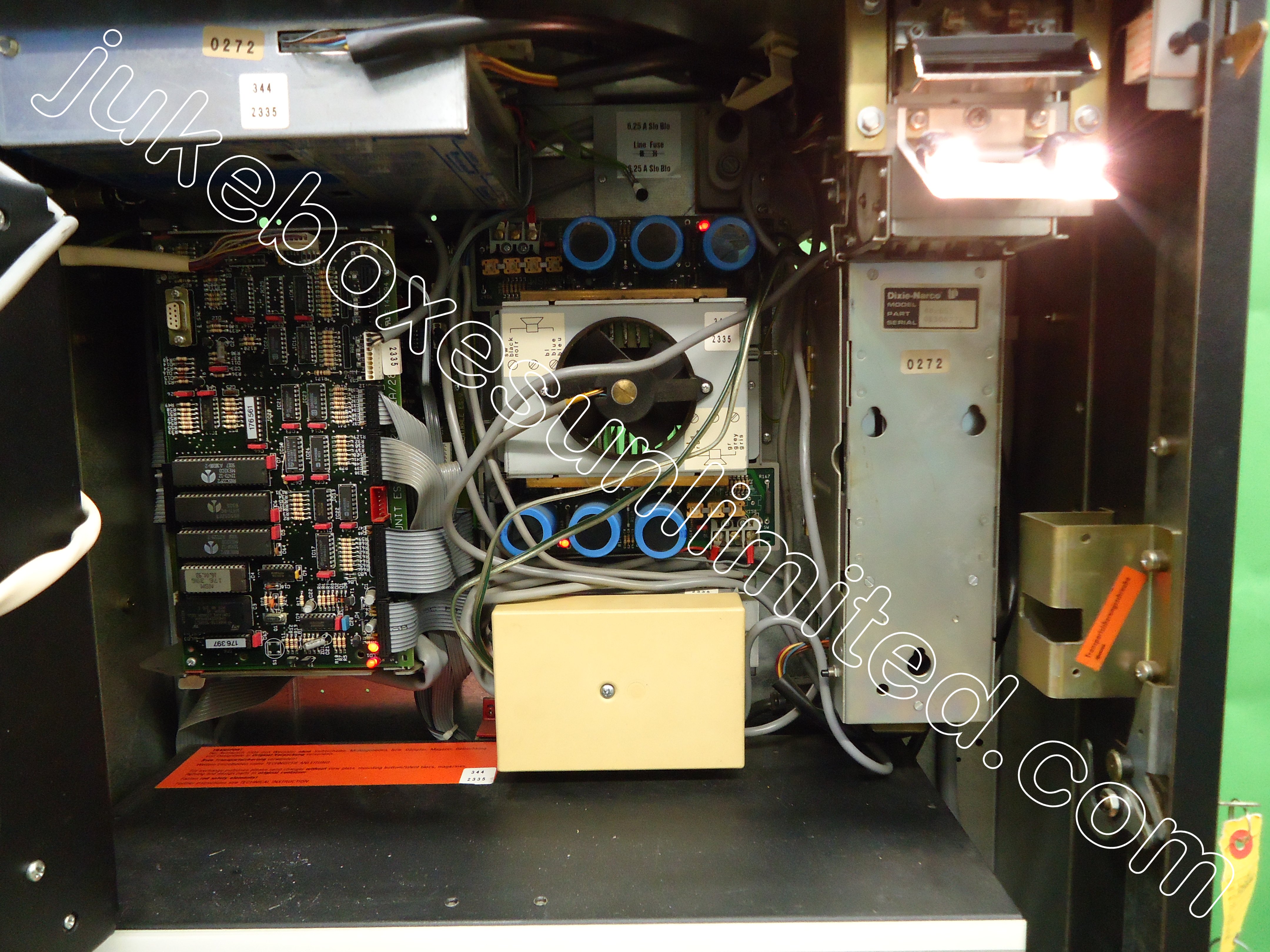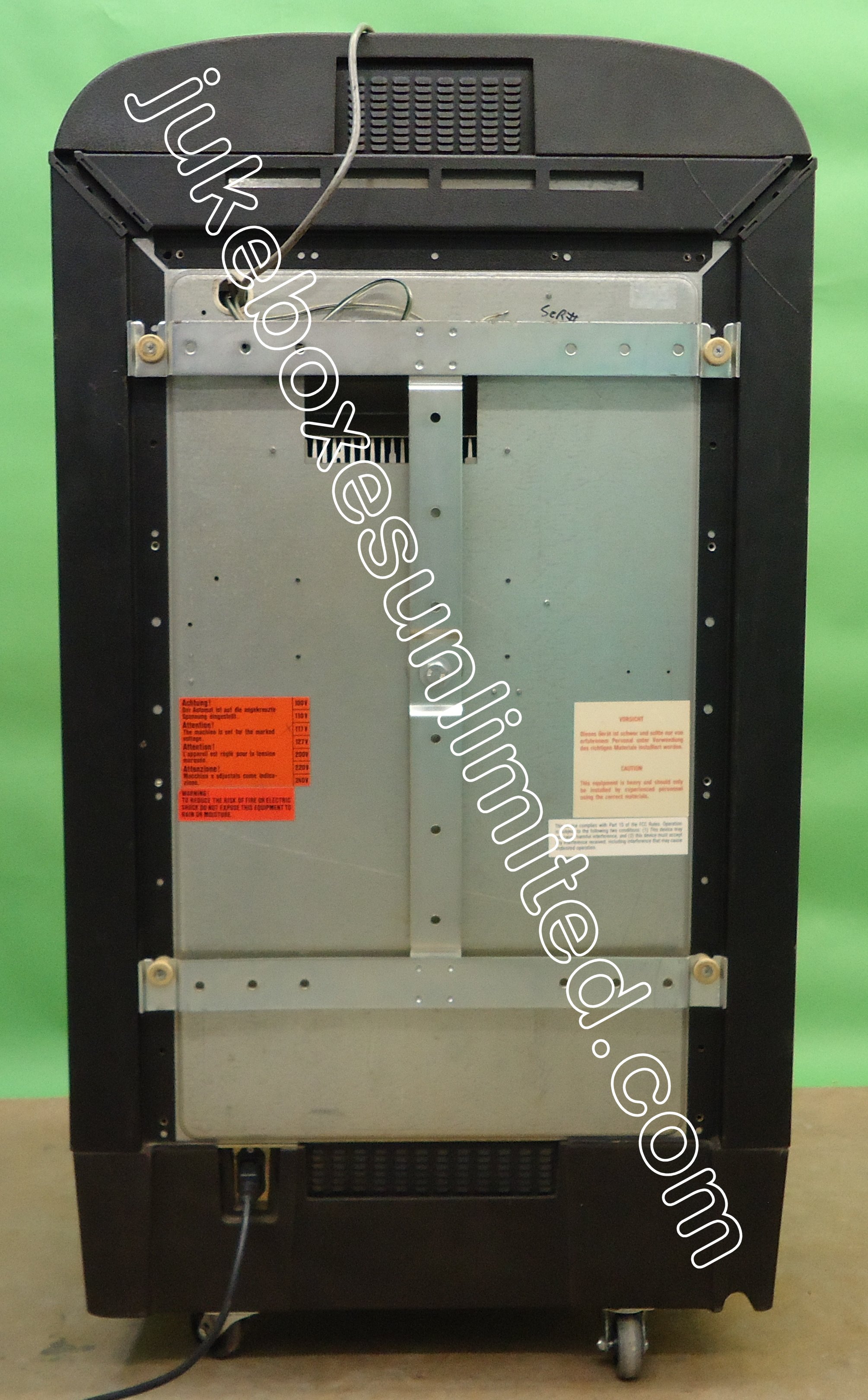 Computerized
200 watt stereo digital amplifier
100 CD capacity
Over 3,000 selection capable
4 jacket title display
Remote Control
180 lbs.
24 inches wide
15 inches deep
40 inches tall

* Selection count varies with number of tracks per cd used in jukebox.
This is a professionally rebuilt/restored 1993 NSM CD jukebox model "Fire Bird II" with SN: 2335 from JUKEBOXES UNLIMITED ®/Los Angeles.
This jukebox comes with a full one year parts warranty, excluding transportation. This jukebox is not perfect and may have blemishes and cosmetic distractions not visible in the accompanying photos.
We ship worldwide and to insure proper care we crate the jukeboxes ourselves. Call us with your shipping address and we'll get you a competitive shipping/insurance quote (prices vary according to value and destination), unless you'd like to pick it up or have us deliver it in the Southern California area.
Our experience in servicing jukeboxes bought elsewhere through the Internet is that many sustain some kind of damage in transport. When you buy a jukebox from us we make sure the components inside are properly secured. In some cases we can send you detailed photos and instructions on how to unpack the unit and get it up and running.

"We only sell quality reconditioned jukeboxes that we'll be happy to service in the future.
This we've done since 1971."


If you're interested in this or any of our jukeboxes call us at:
1-818-366-9400, 10AM-6PM P.S.T. Mon.-Sat. or e-mail us: Info@JukeboxesUnlimited.com.

For jukebox rental information in the Los Angeles area visit Jukeboxes For Rent ®.